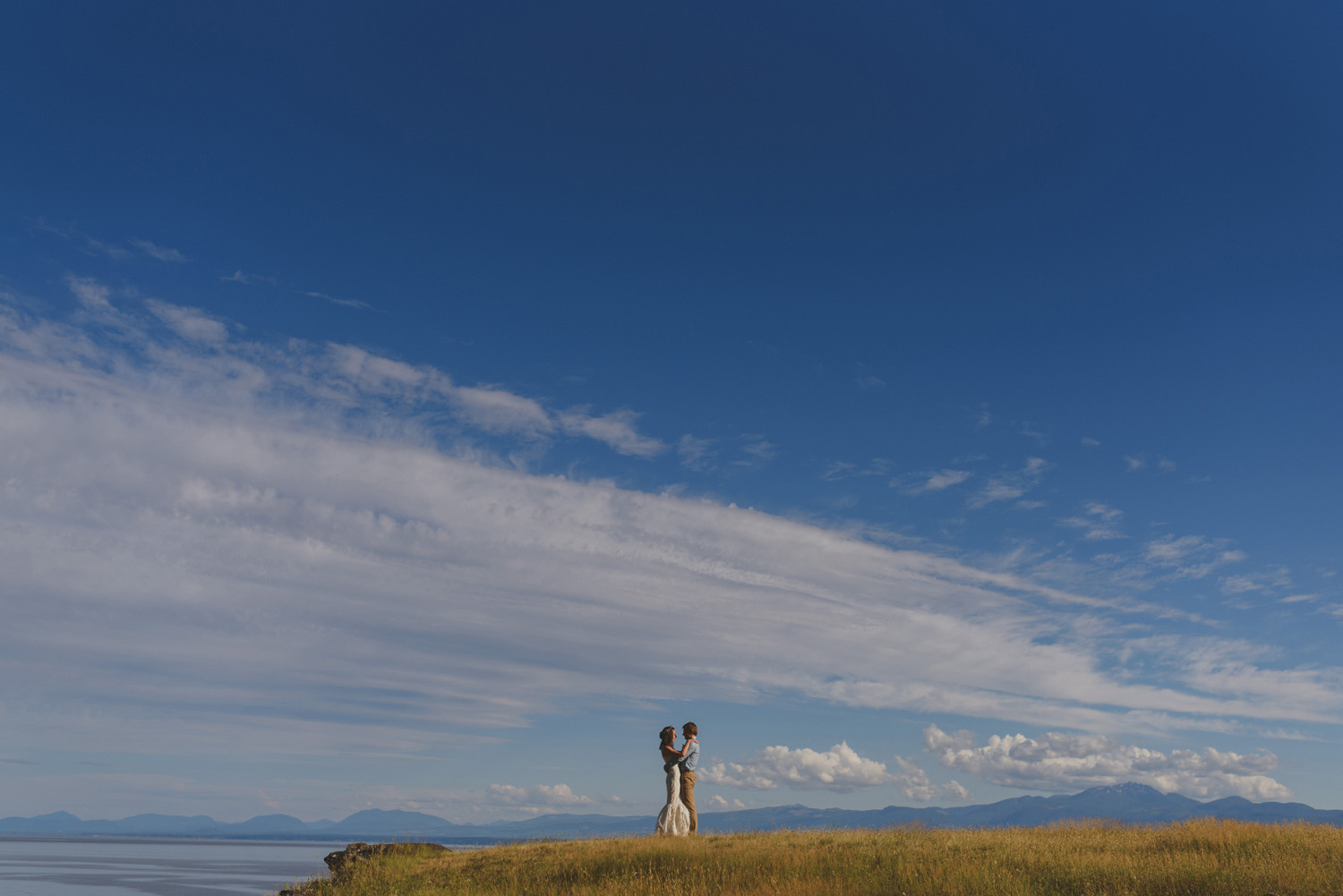 a magical, very beautiful hornby island elopement.
it's been a year & a half since jakub & jane decided to get married. To elope. To somewhere on vancouver island. A bit of a journey from their home in england. But they are travellers, these 2, & the west coast of canada was calling. About a year into planning, jakub contacted me about the possibility of photographing their walk into marriage. Emails & discussions followed, ideas about where to stay & where it felt right to get married. At some point i dropped hornby into the mix. And somehow, as if by magic, it all unfolded beautifully from there. They came, with packs on their backs, & stayed at one of the sweetest vacation rentals on the island. Jakub is a bee keeper & jane makes amazing handcrafted natural skincare products using the honey and beeswax from their hives. So it was fitting they found their hornby home at sumana garden nursery, where jodi & edward live with their families of bees.
trees mean a lot to jakub & jane. They featured in the readings in their ceremony. And so it was fitting they were married under 2 of the most amazing old growth trees in helliwell park. Surrounded by the grounded wisdom of ancient firs, jakub & jane promised their lives to one another. And there wasn't a dry eye in the intimate gathering. They celebrated with a toast of mead from hornby's local middle mountain mead & then we wandered around & through helliwell park, into the sunset & the rest of their lives together.
jakub & jane, it's hard to express how honoured & delighted i am that i was invited along to witness & document your beautiful journey into marriage. And i look forward to seeing how your lives unfold in the years to come. And to when you wander back to our coast again, to find us on hornby & to celebrate the wonder of your time here. The beginning of your days as mr & mrs.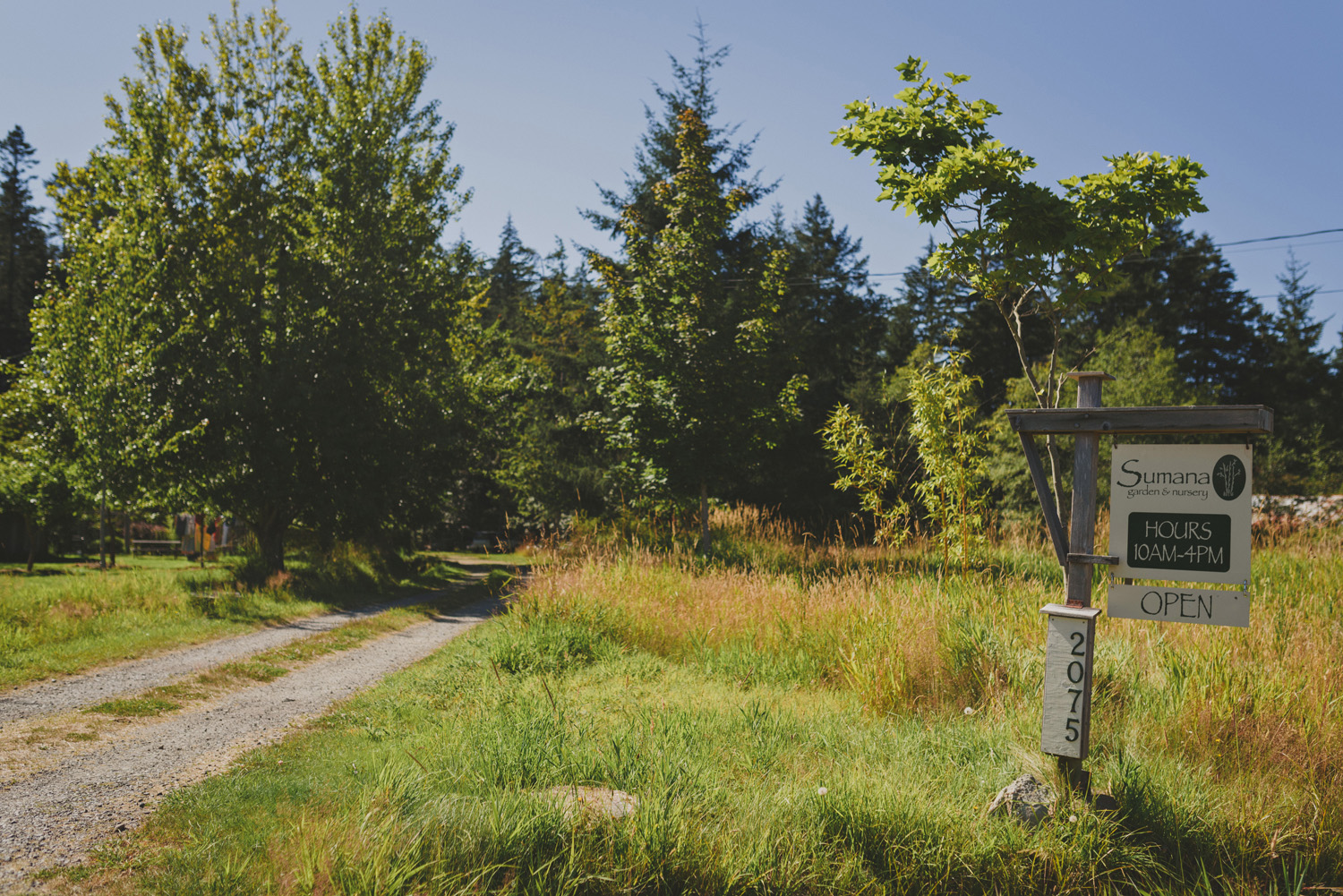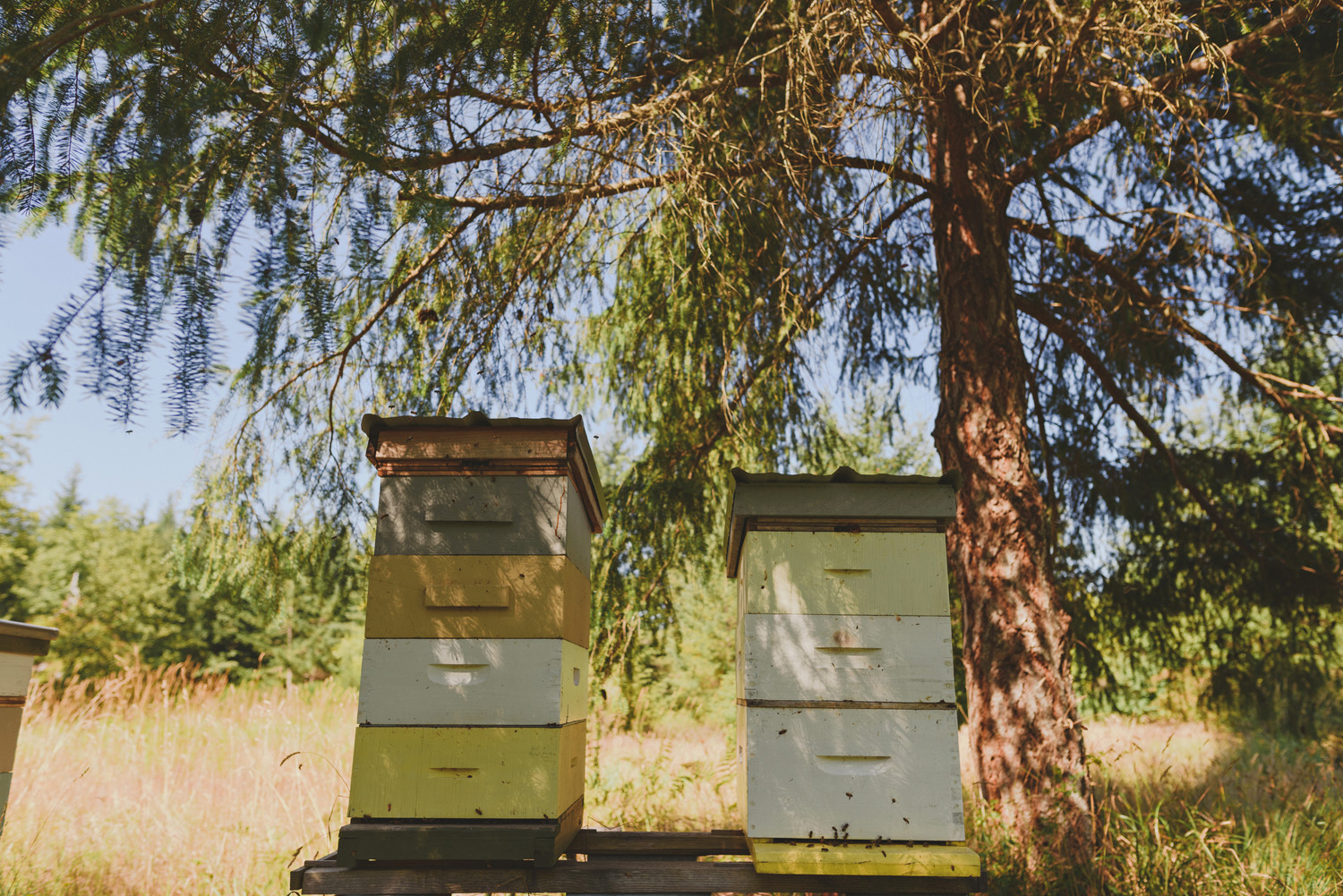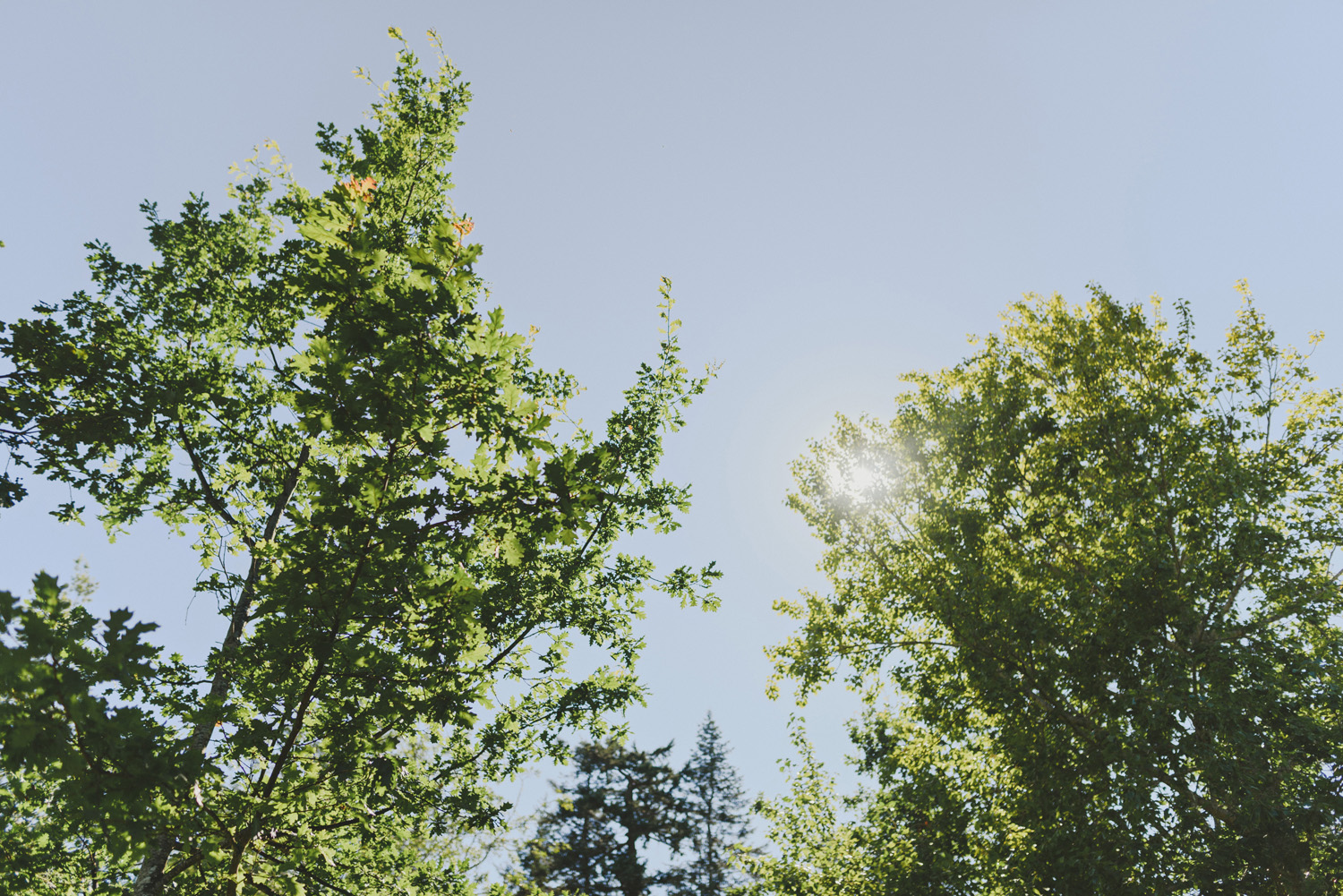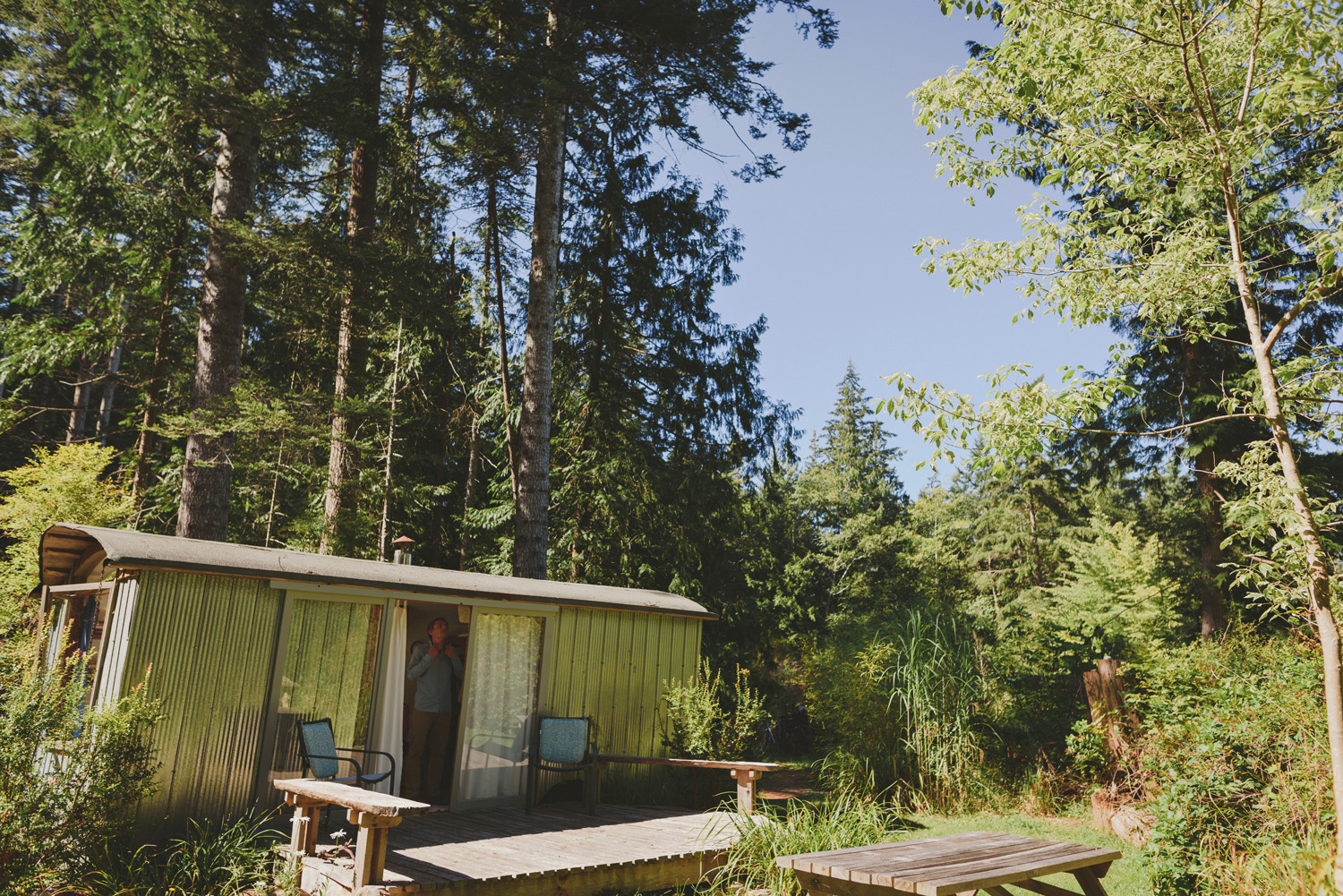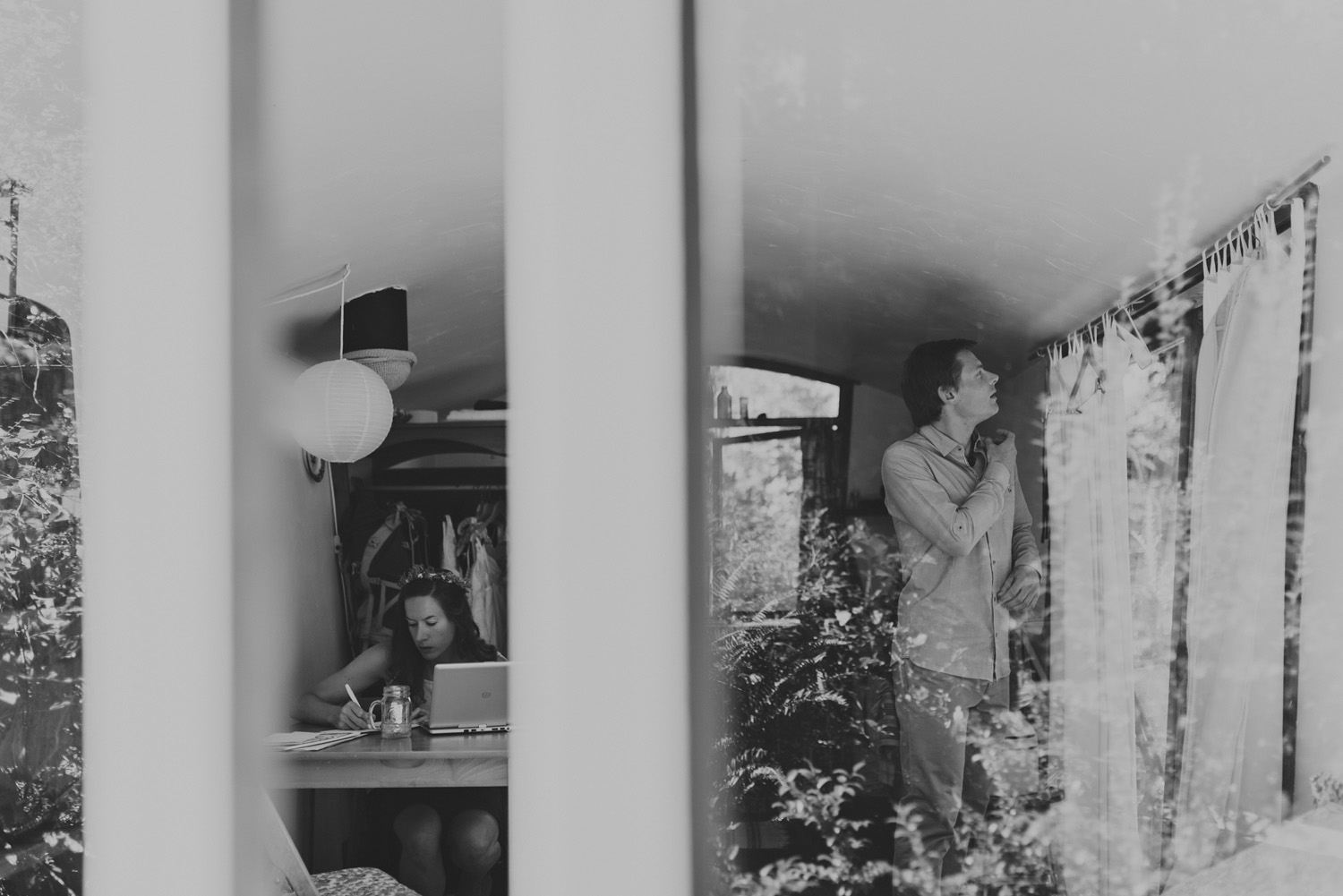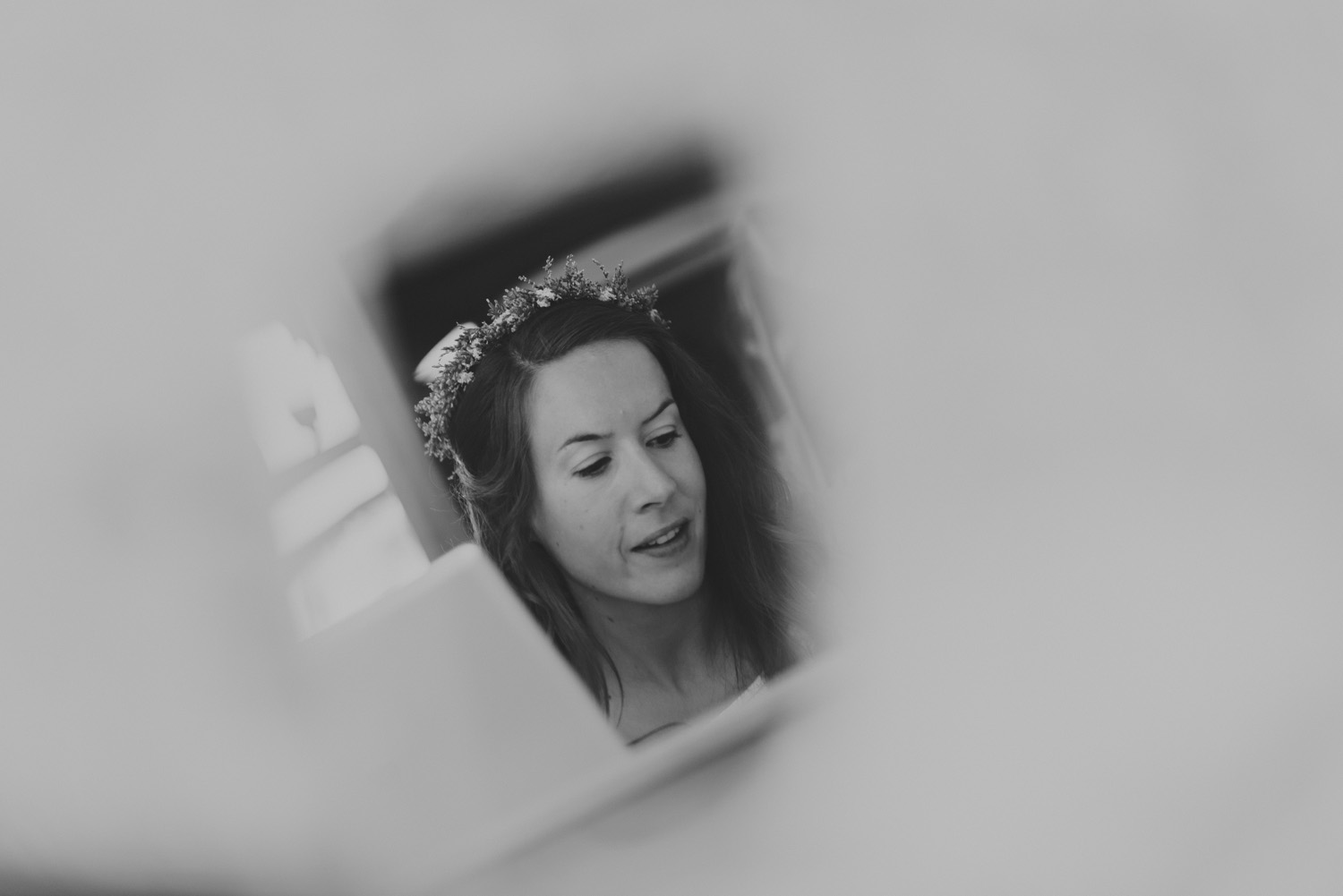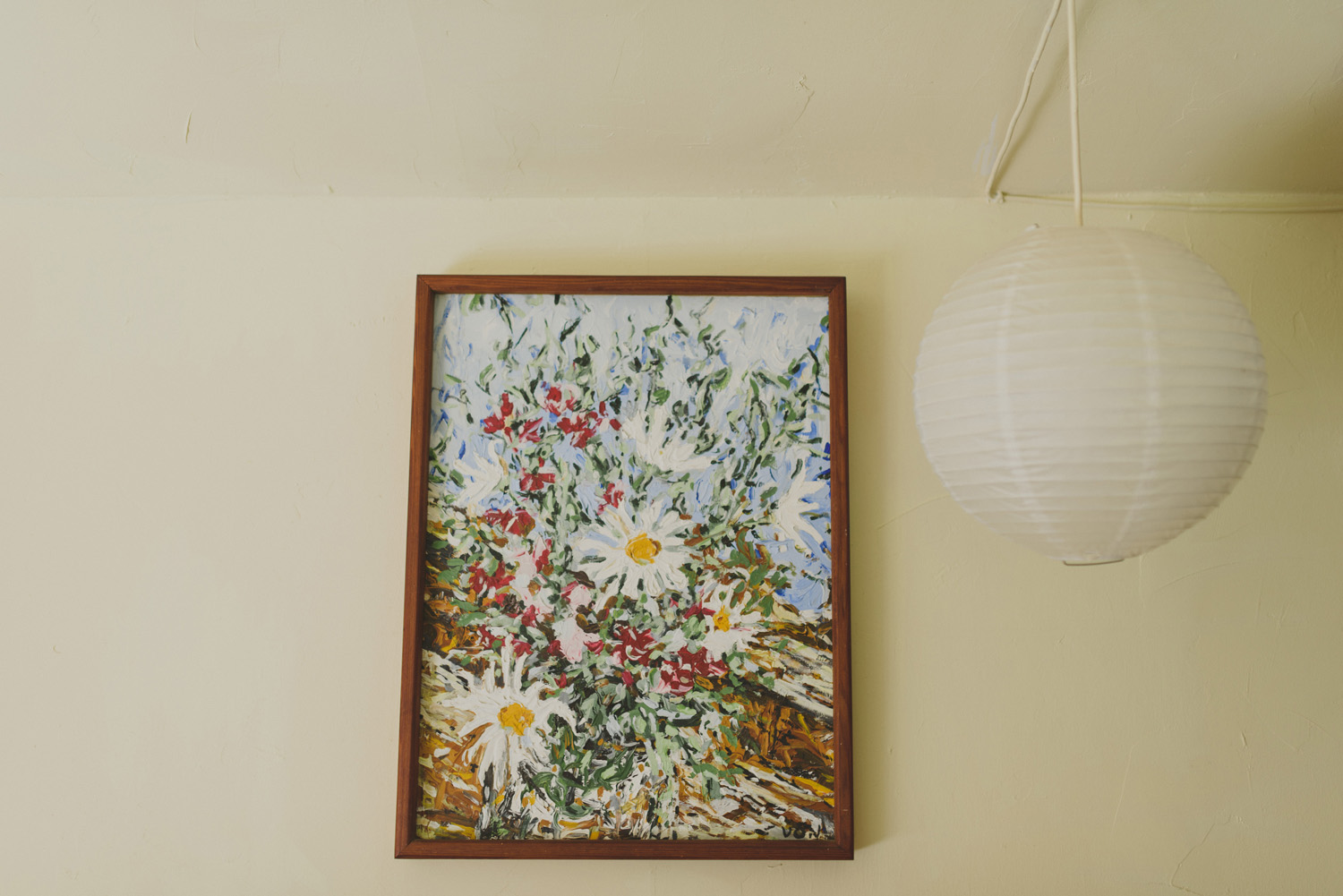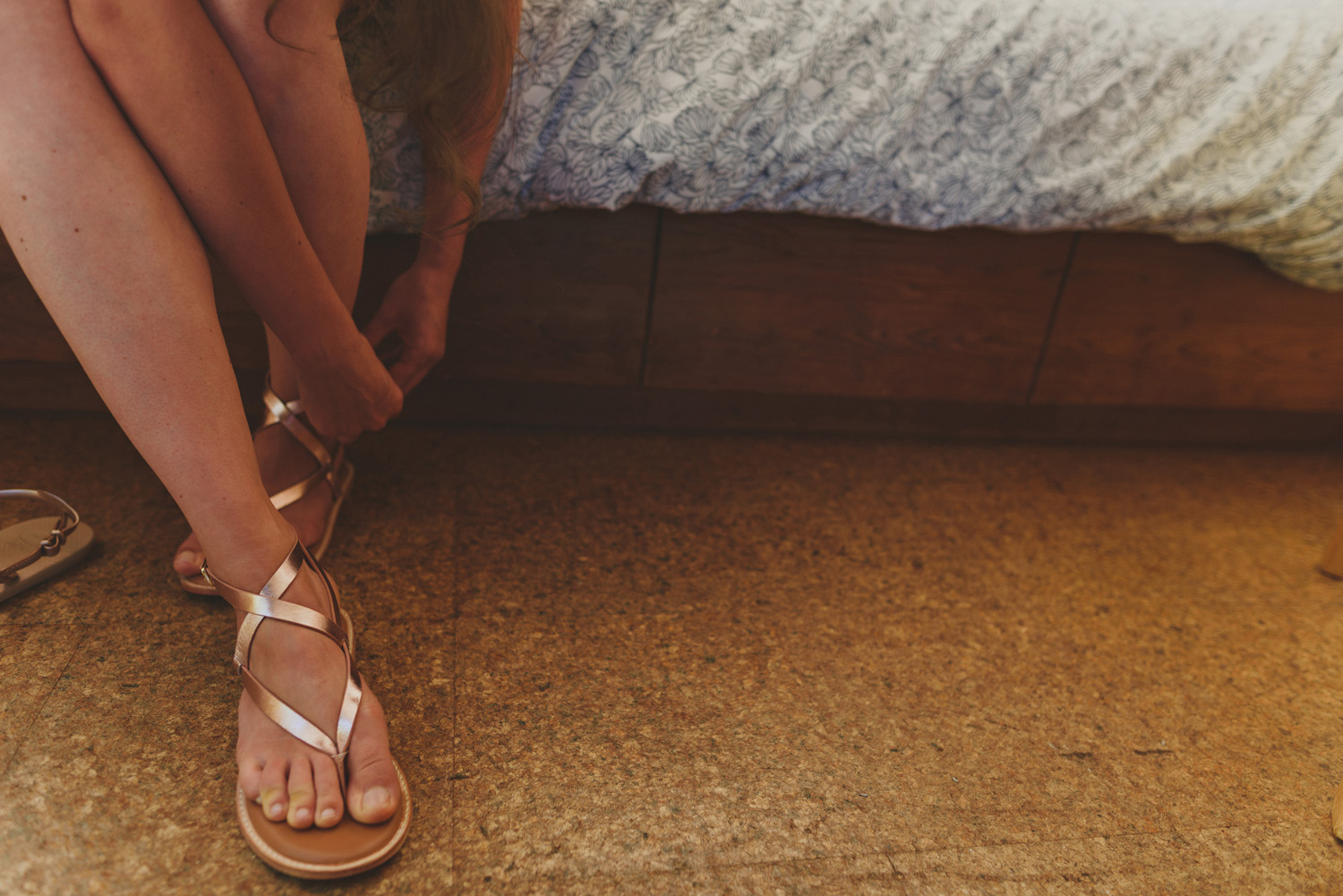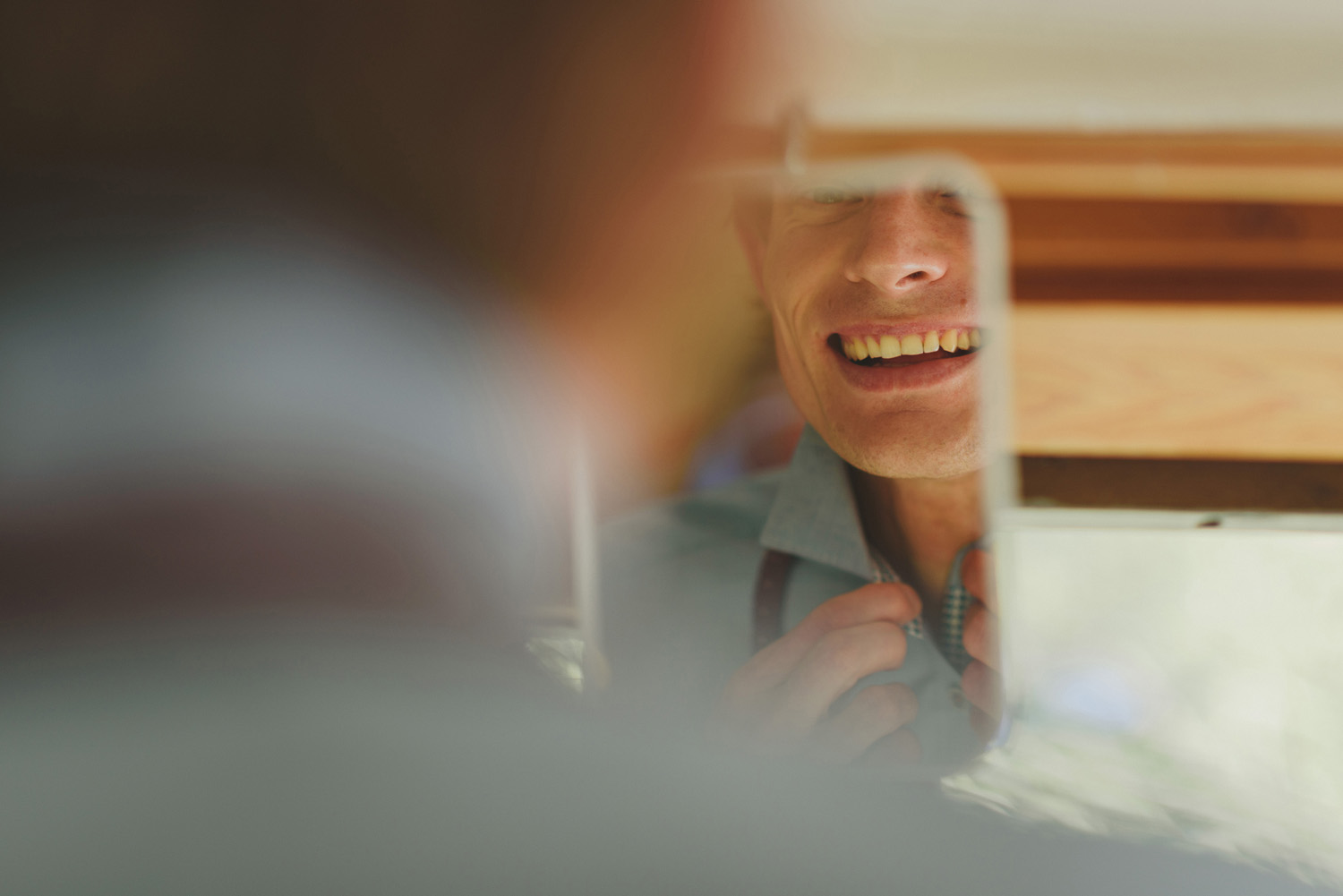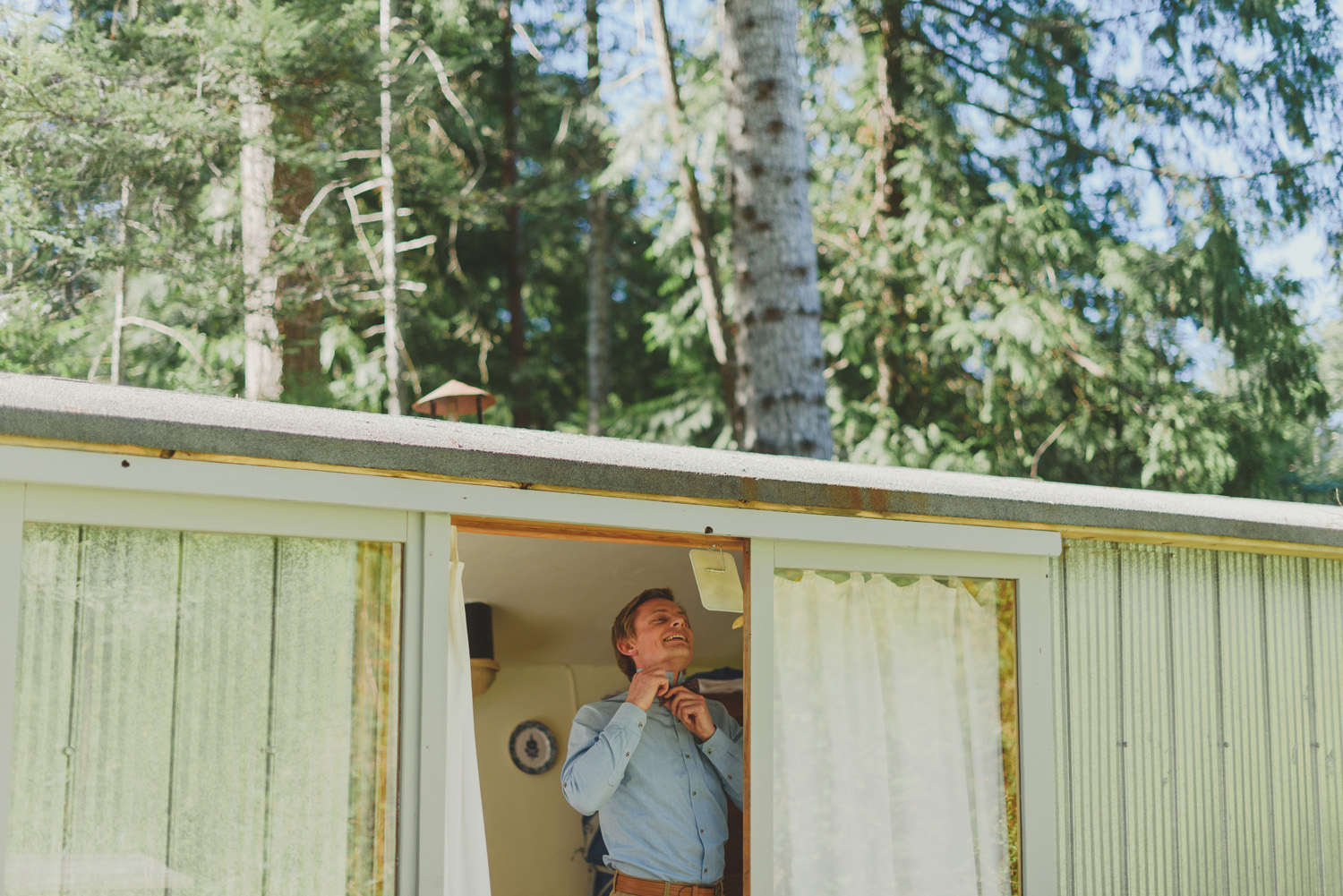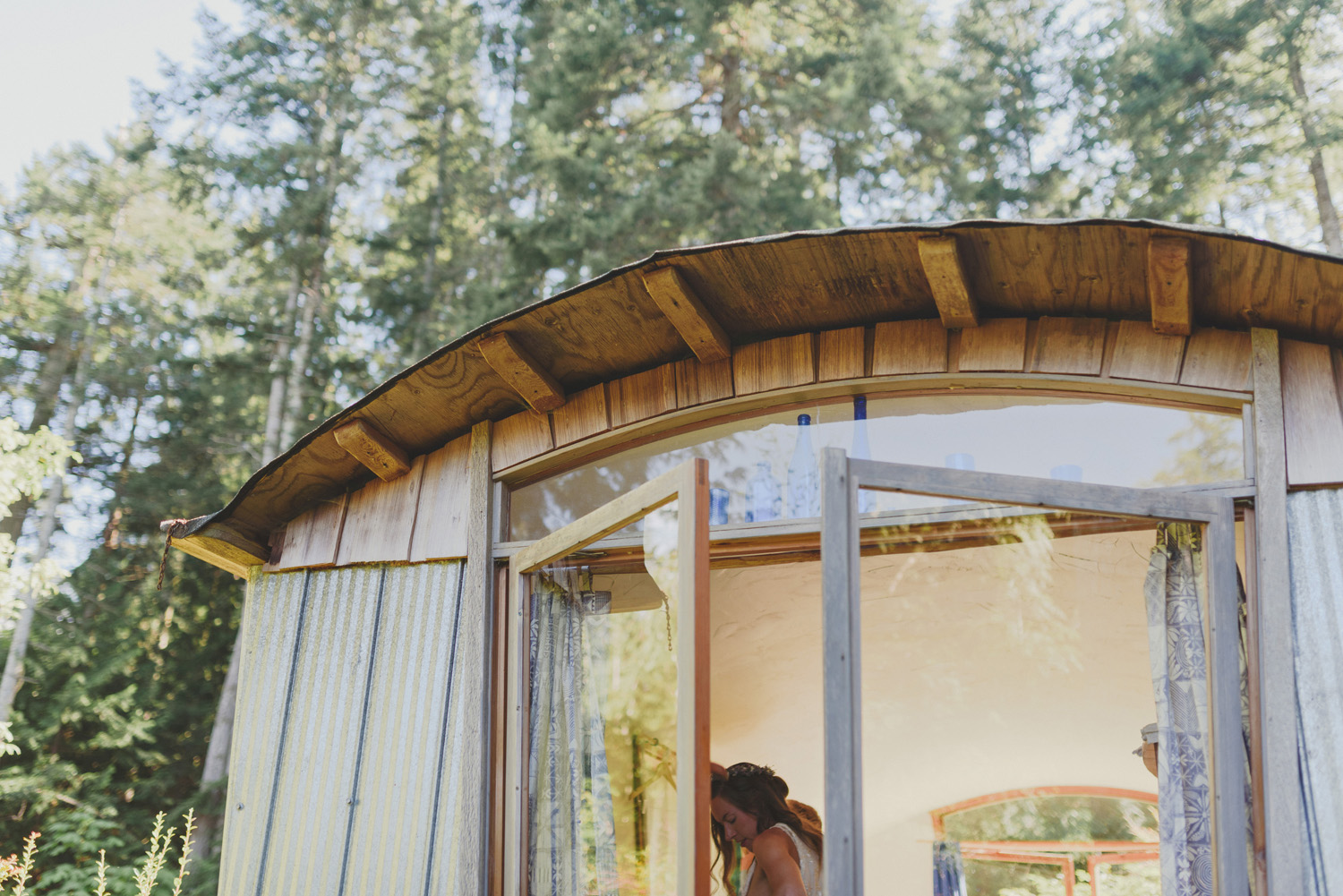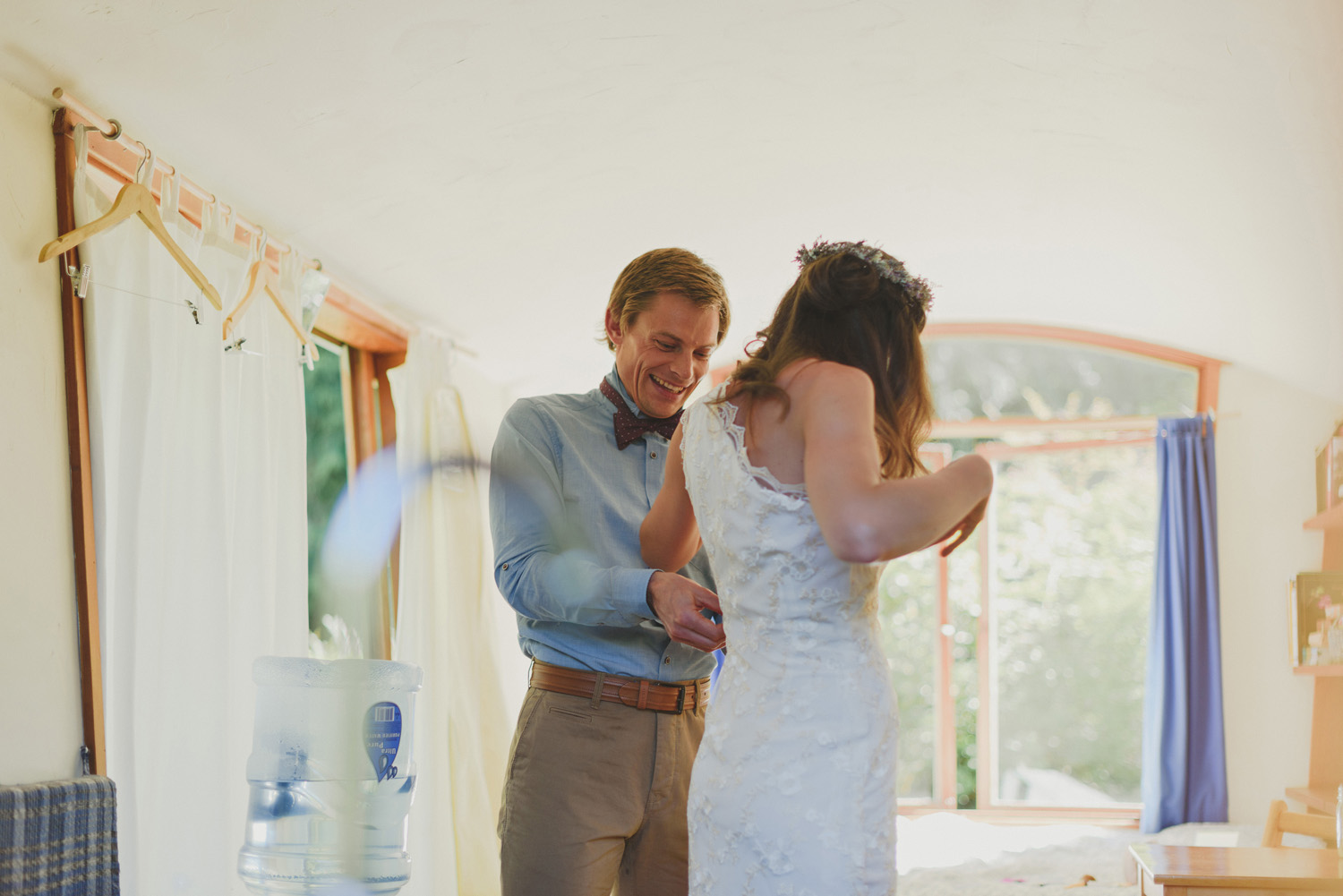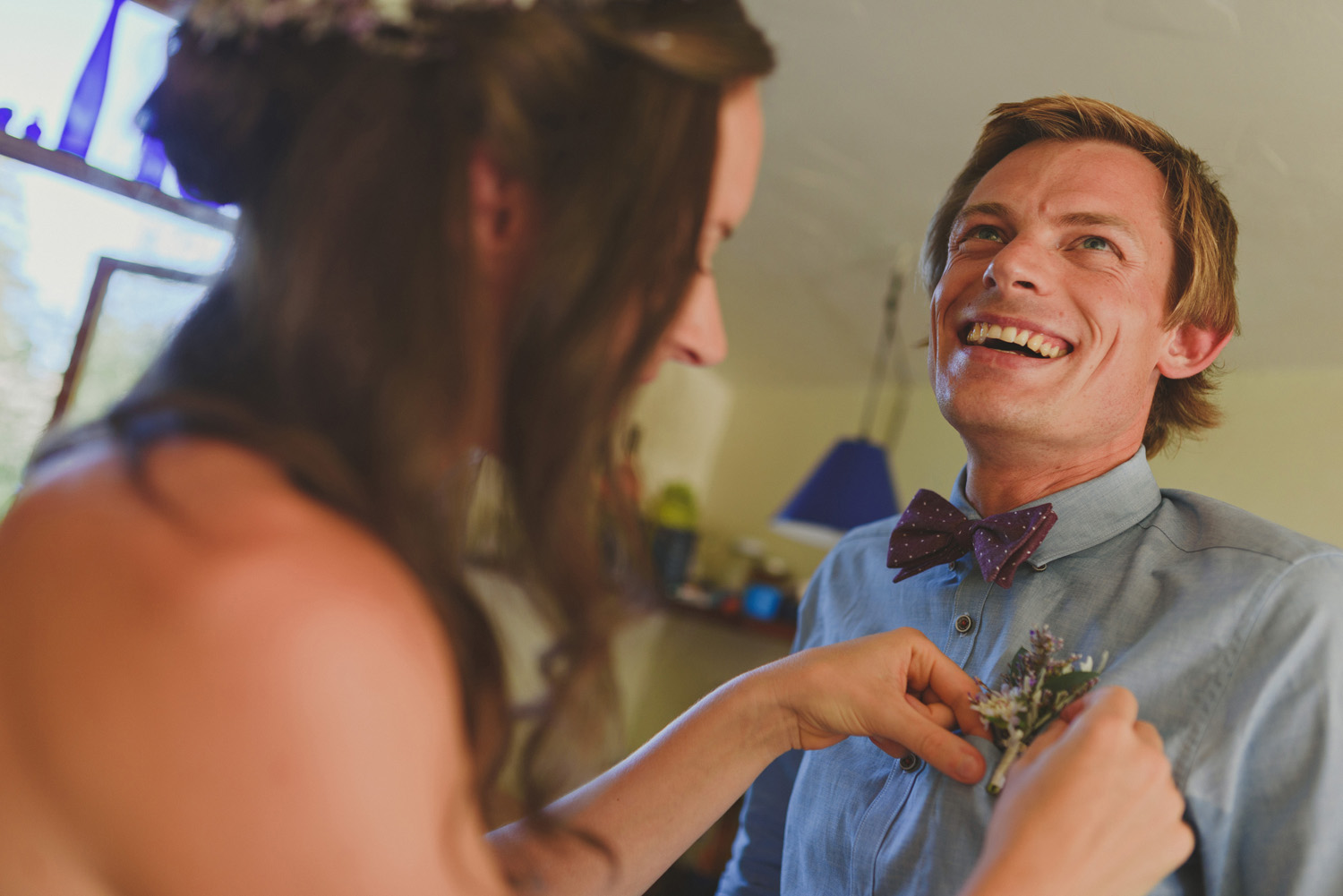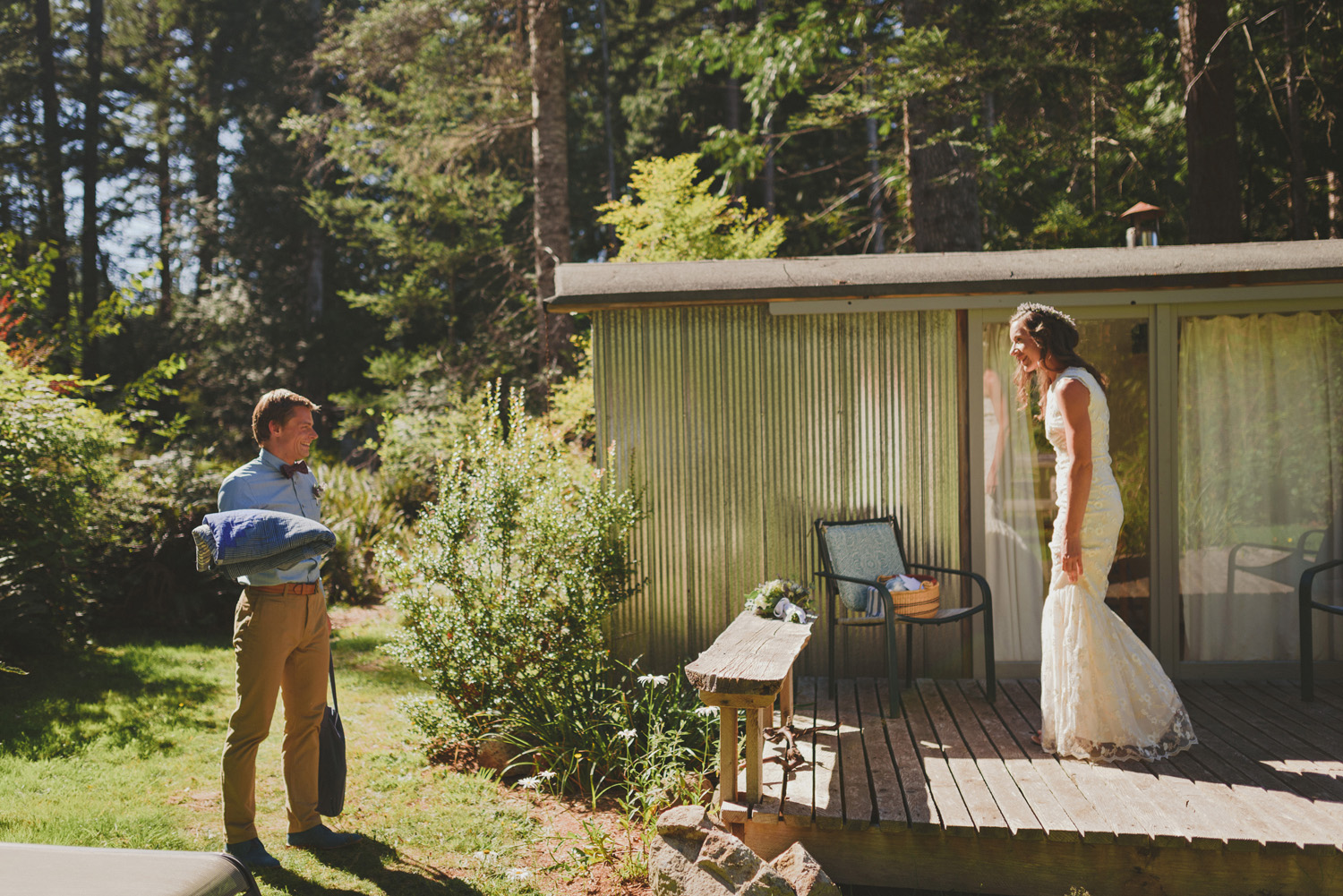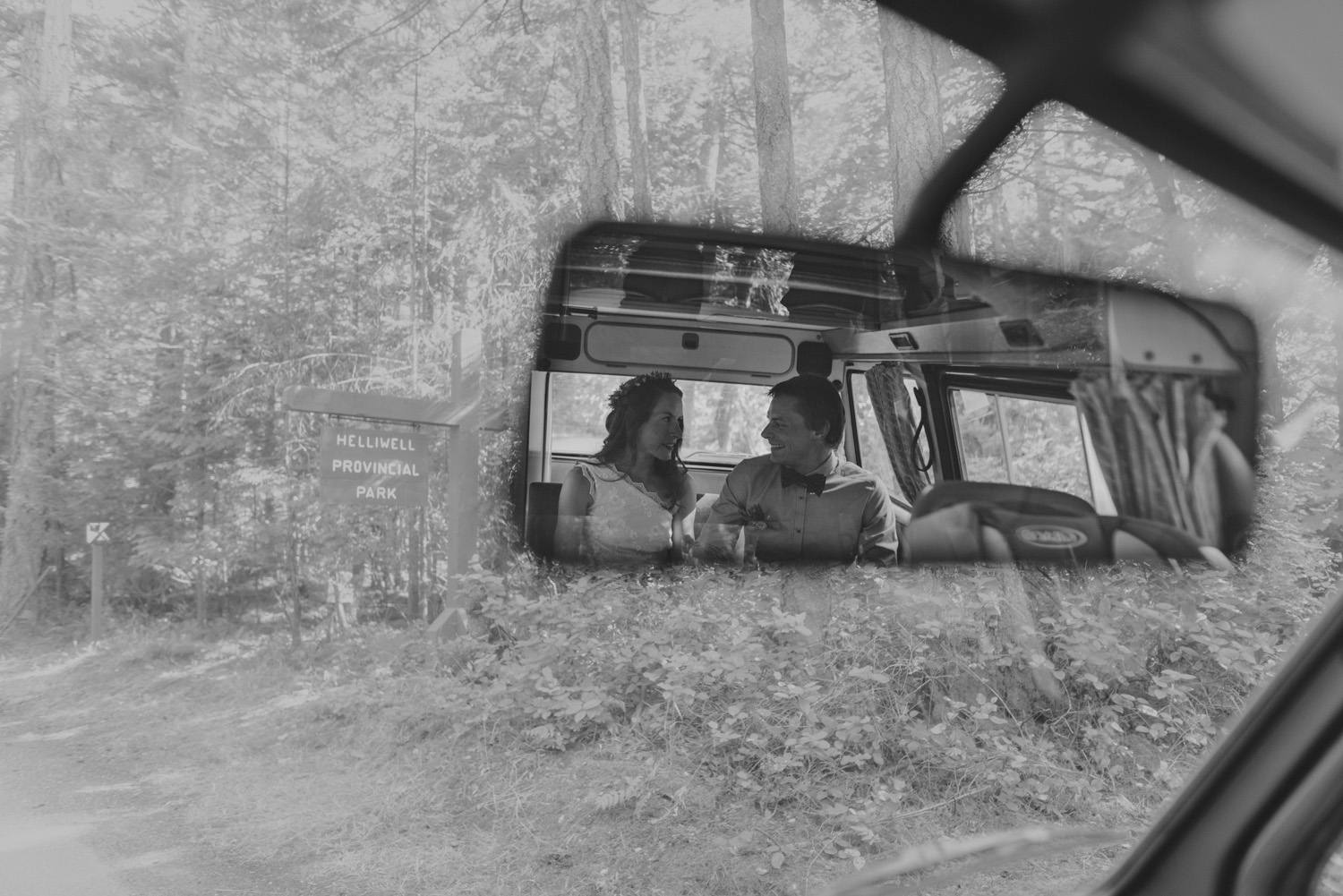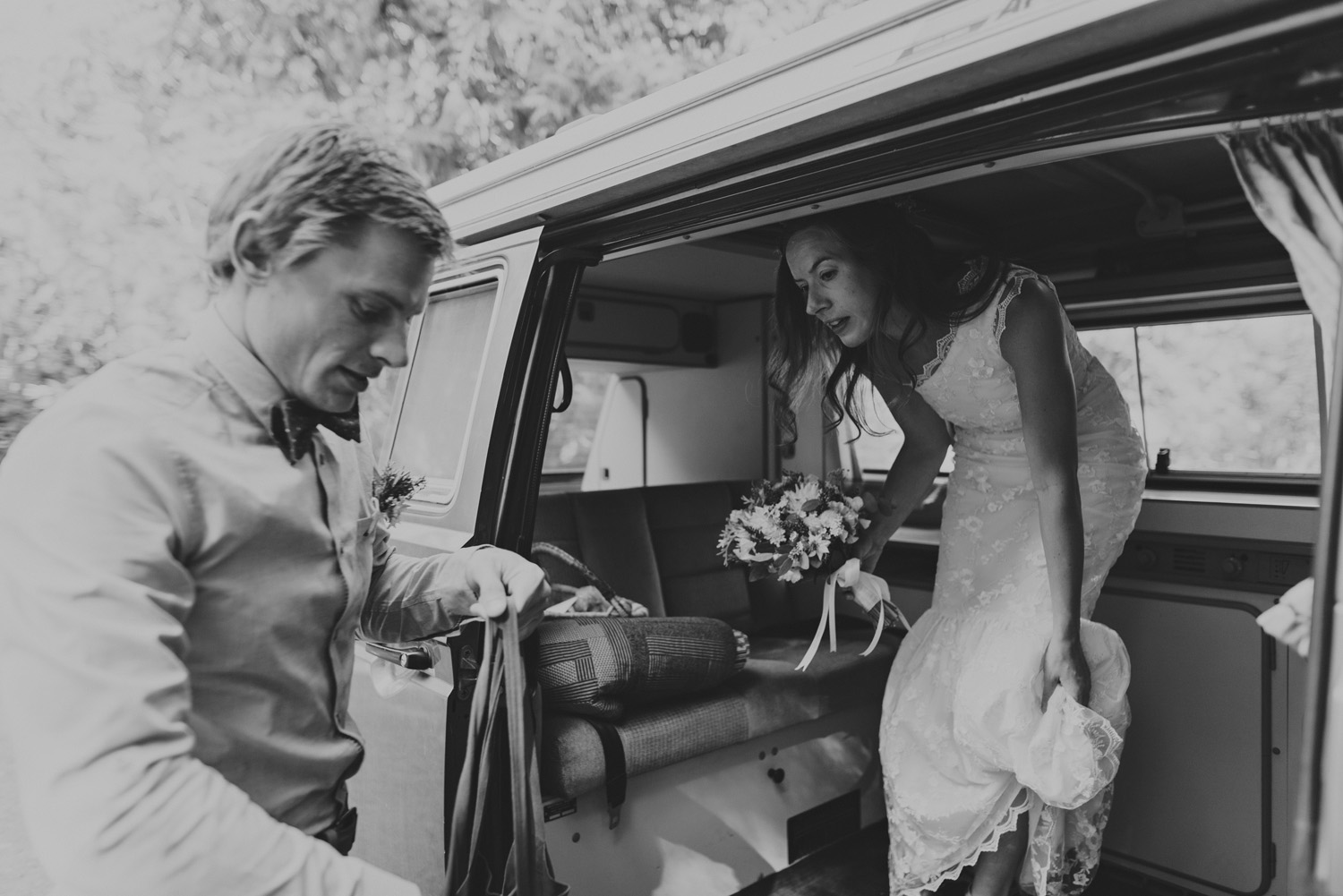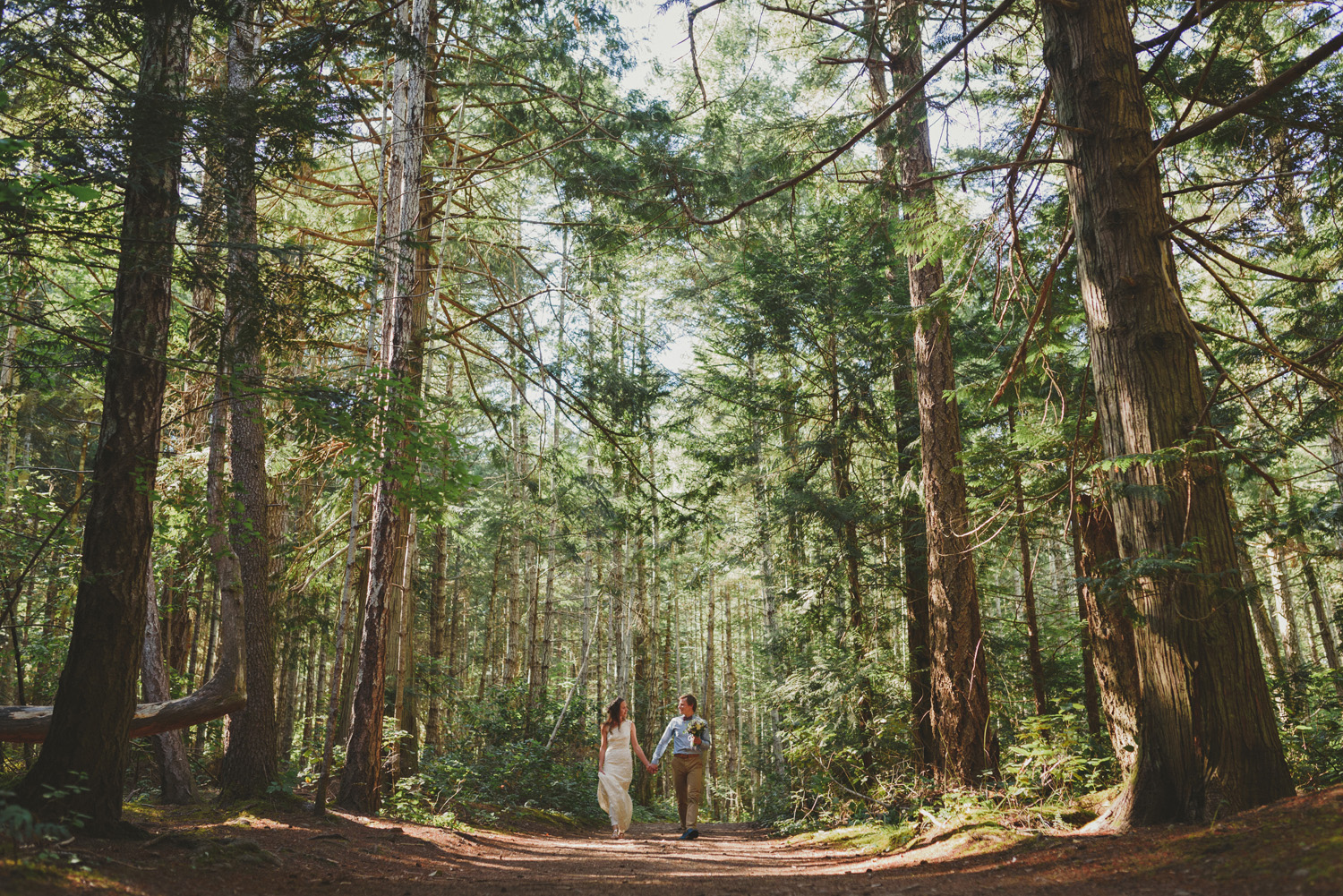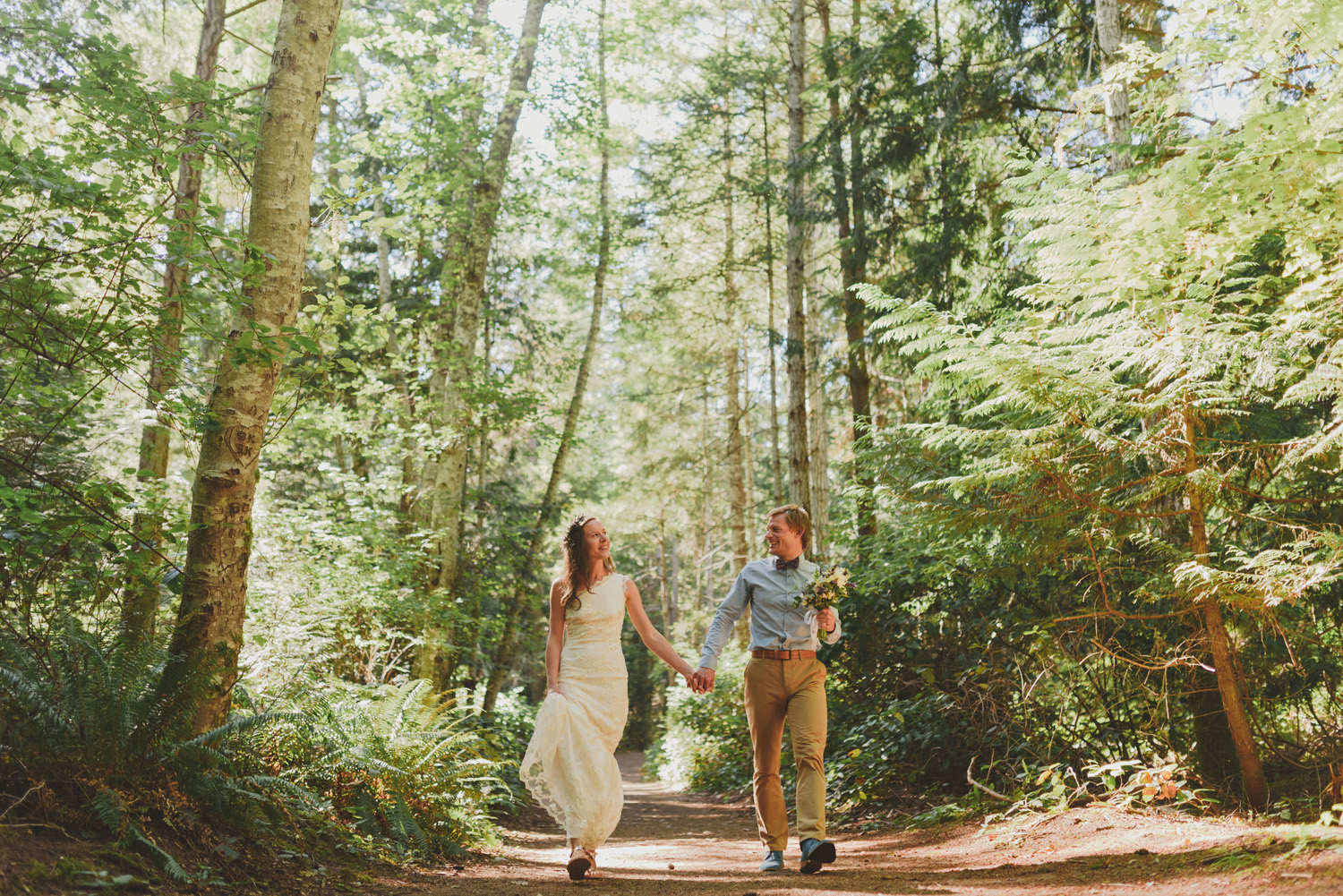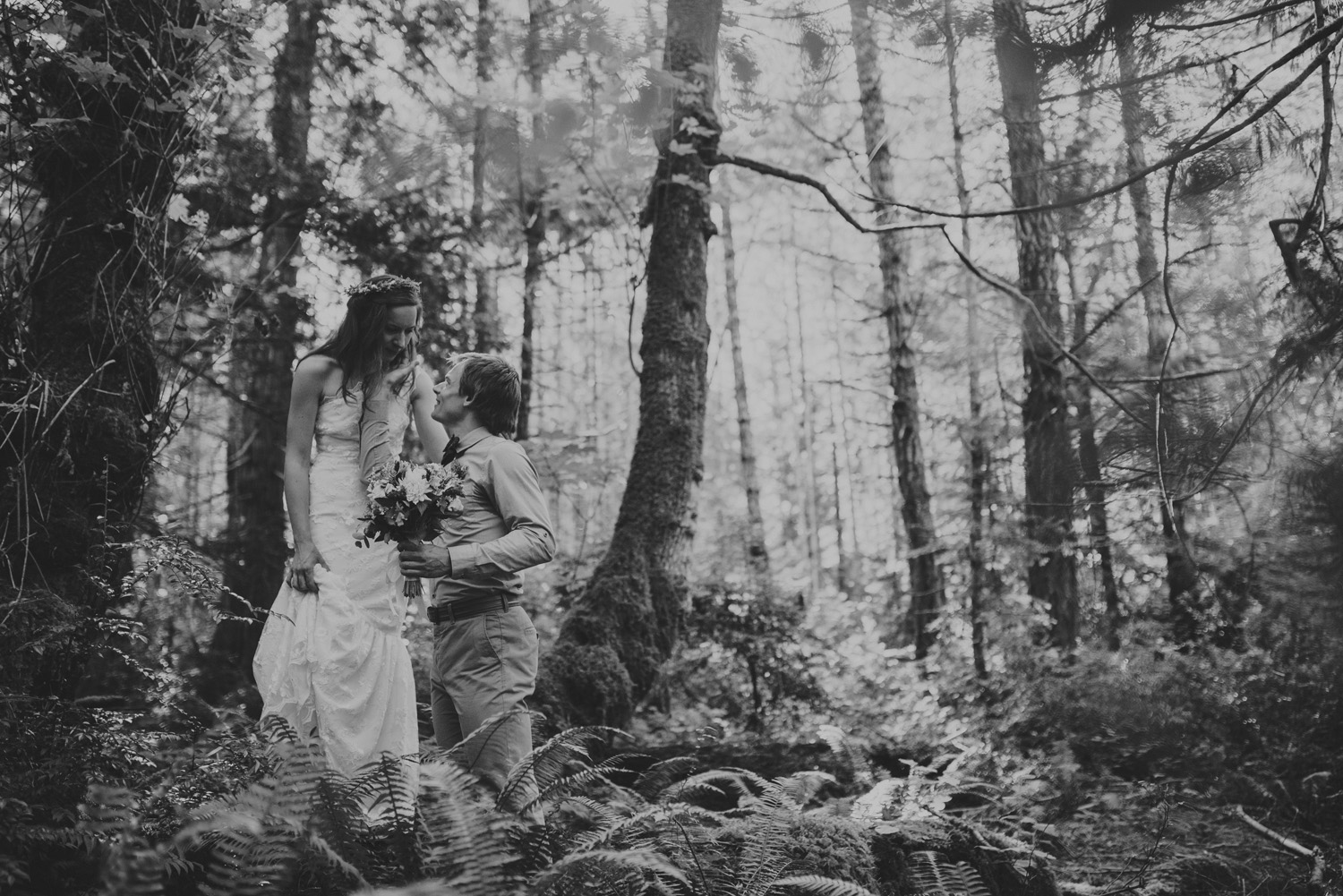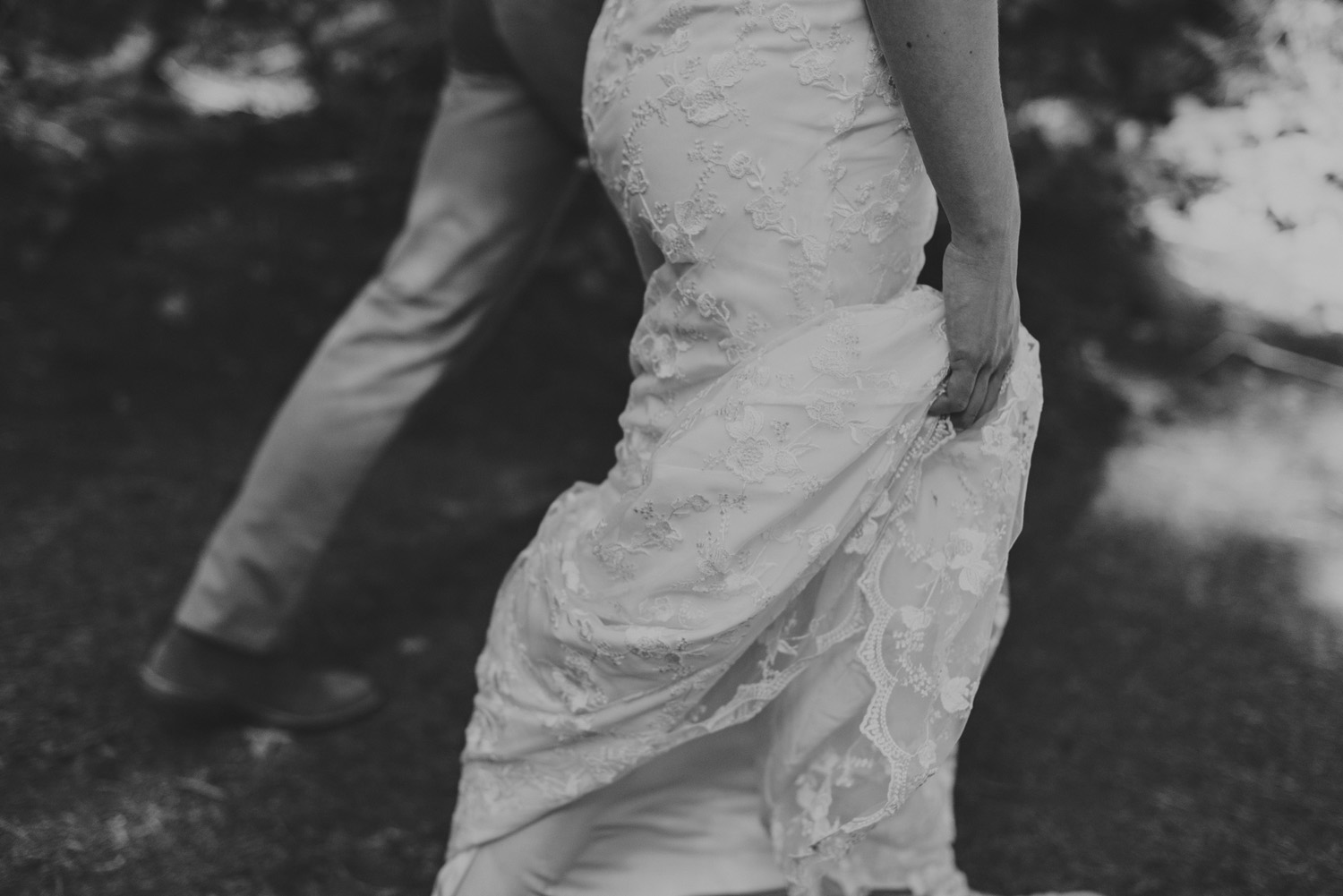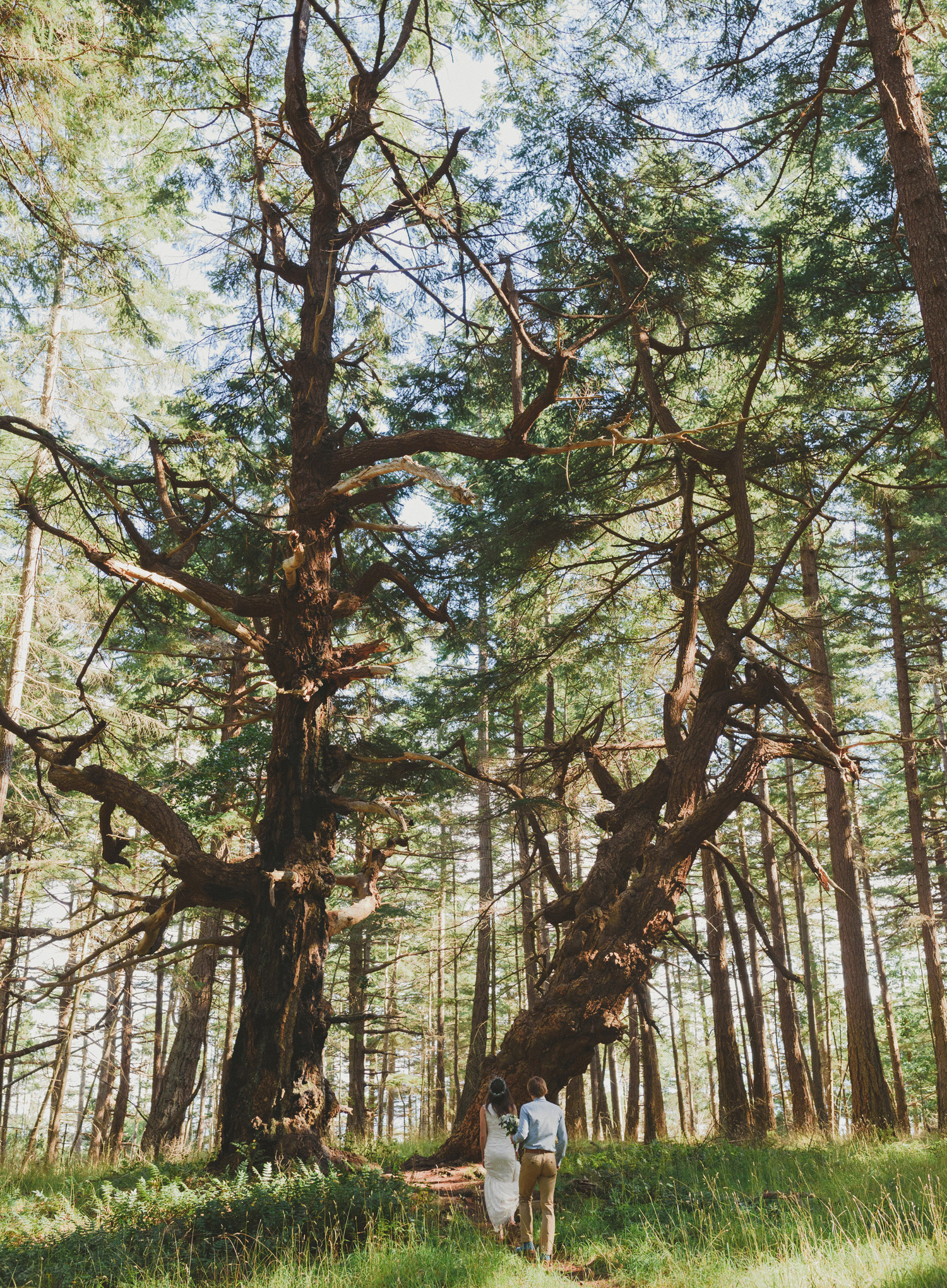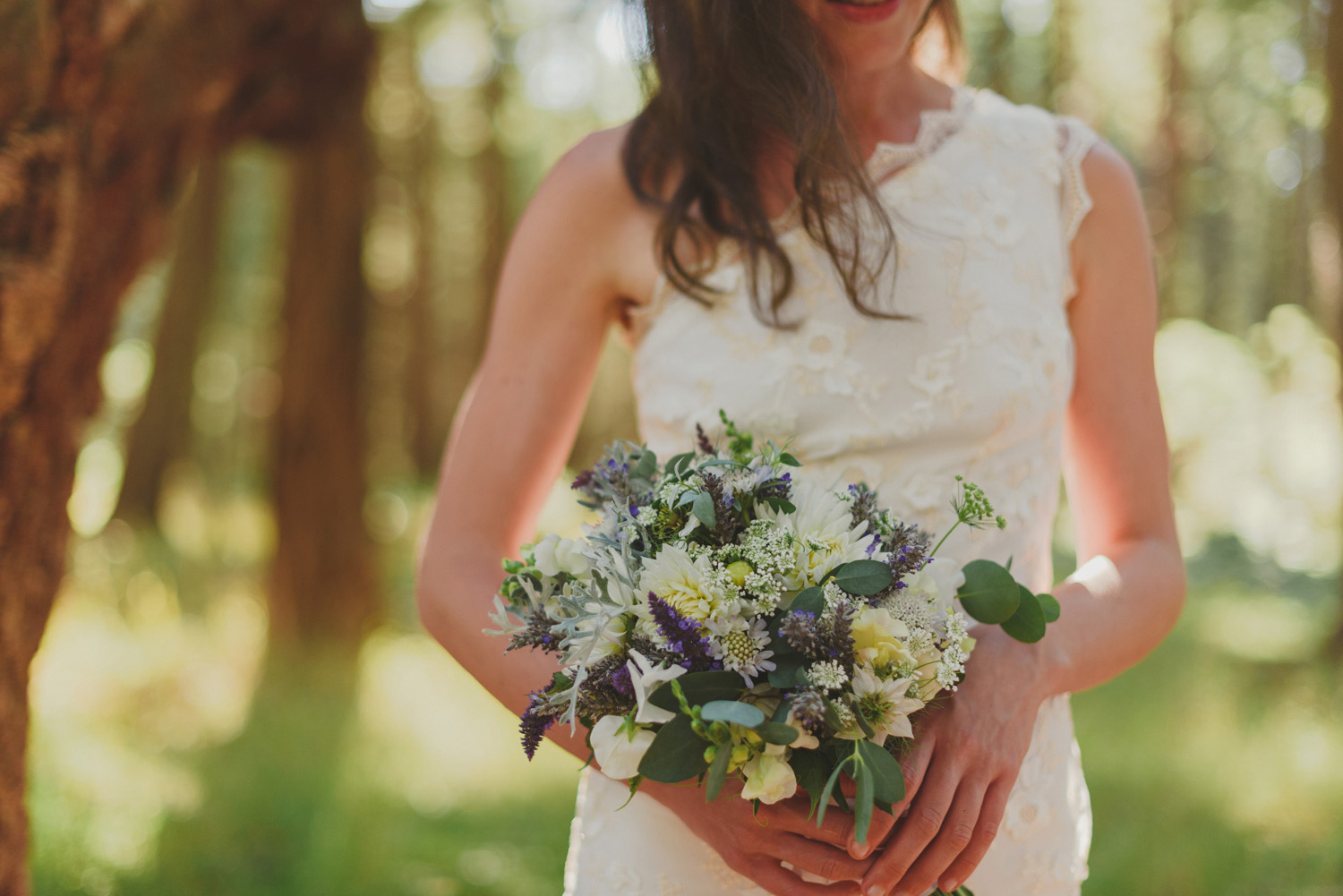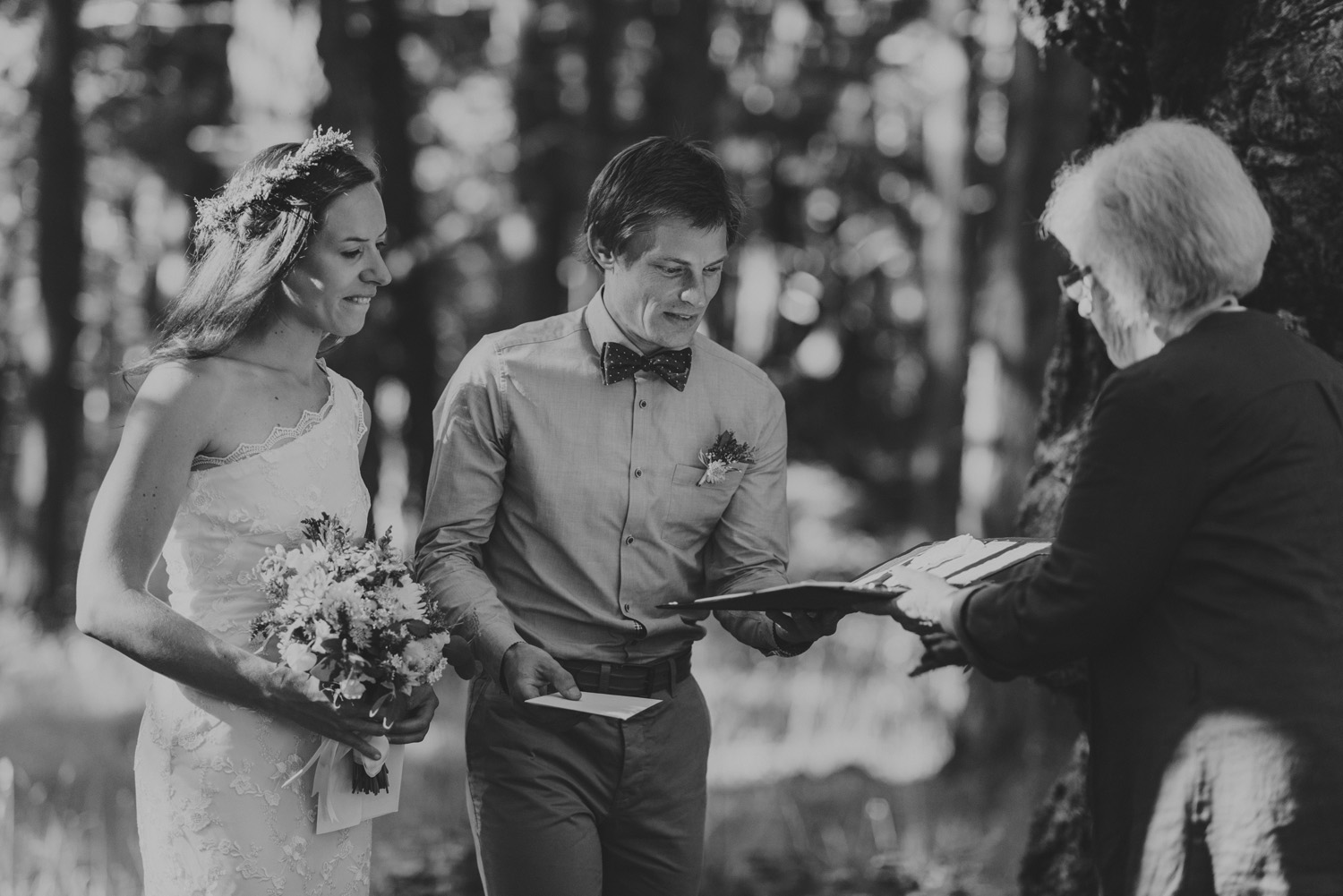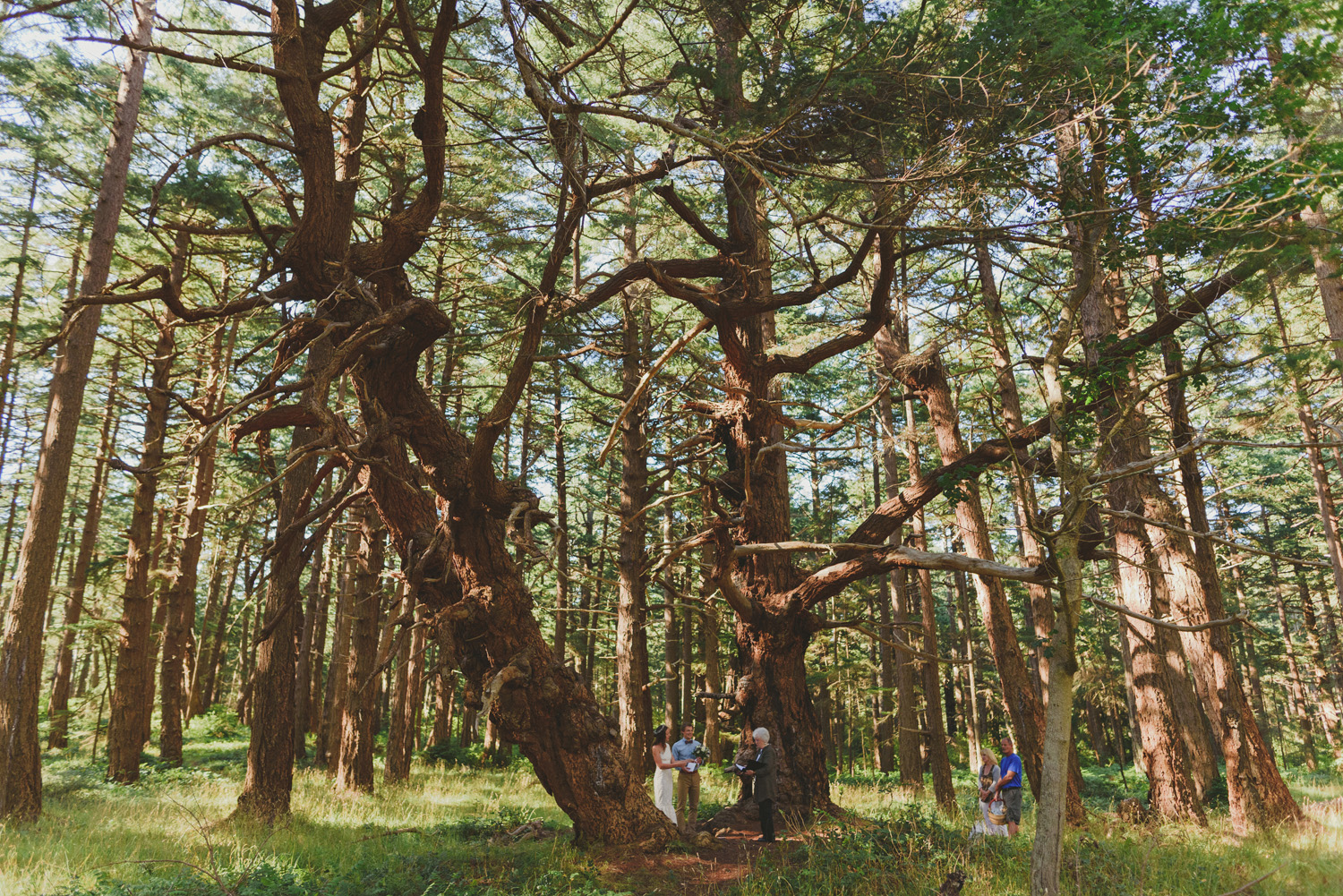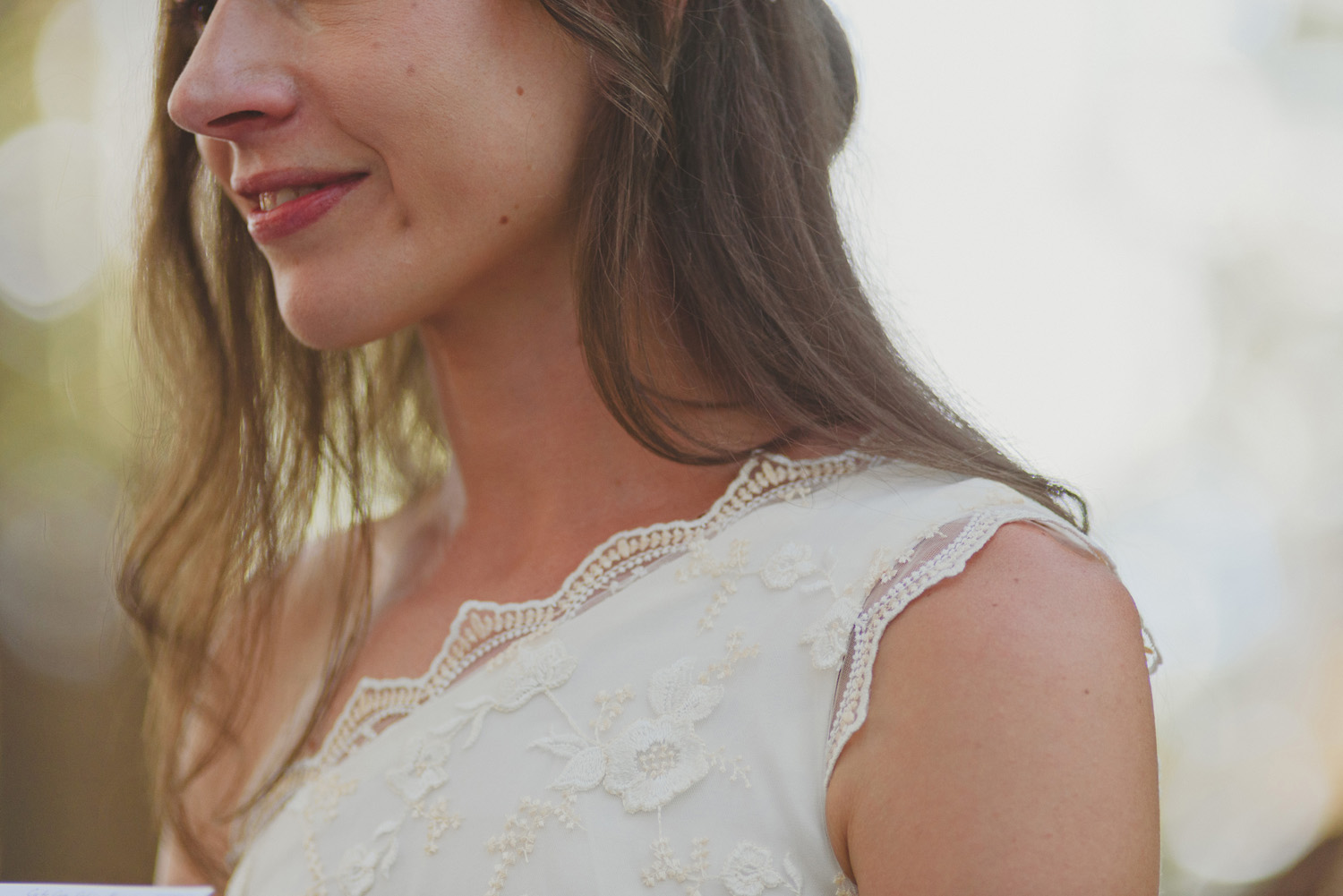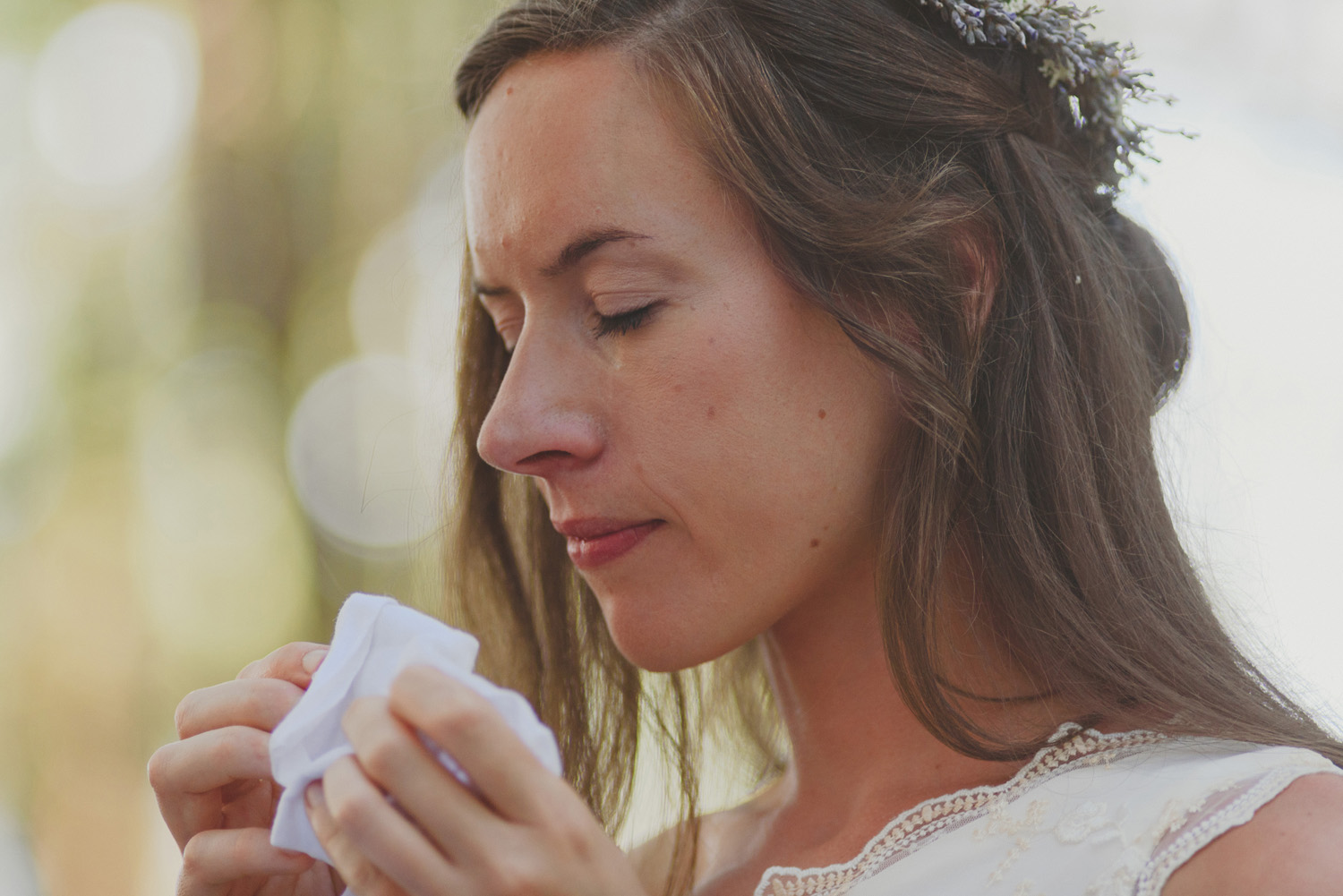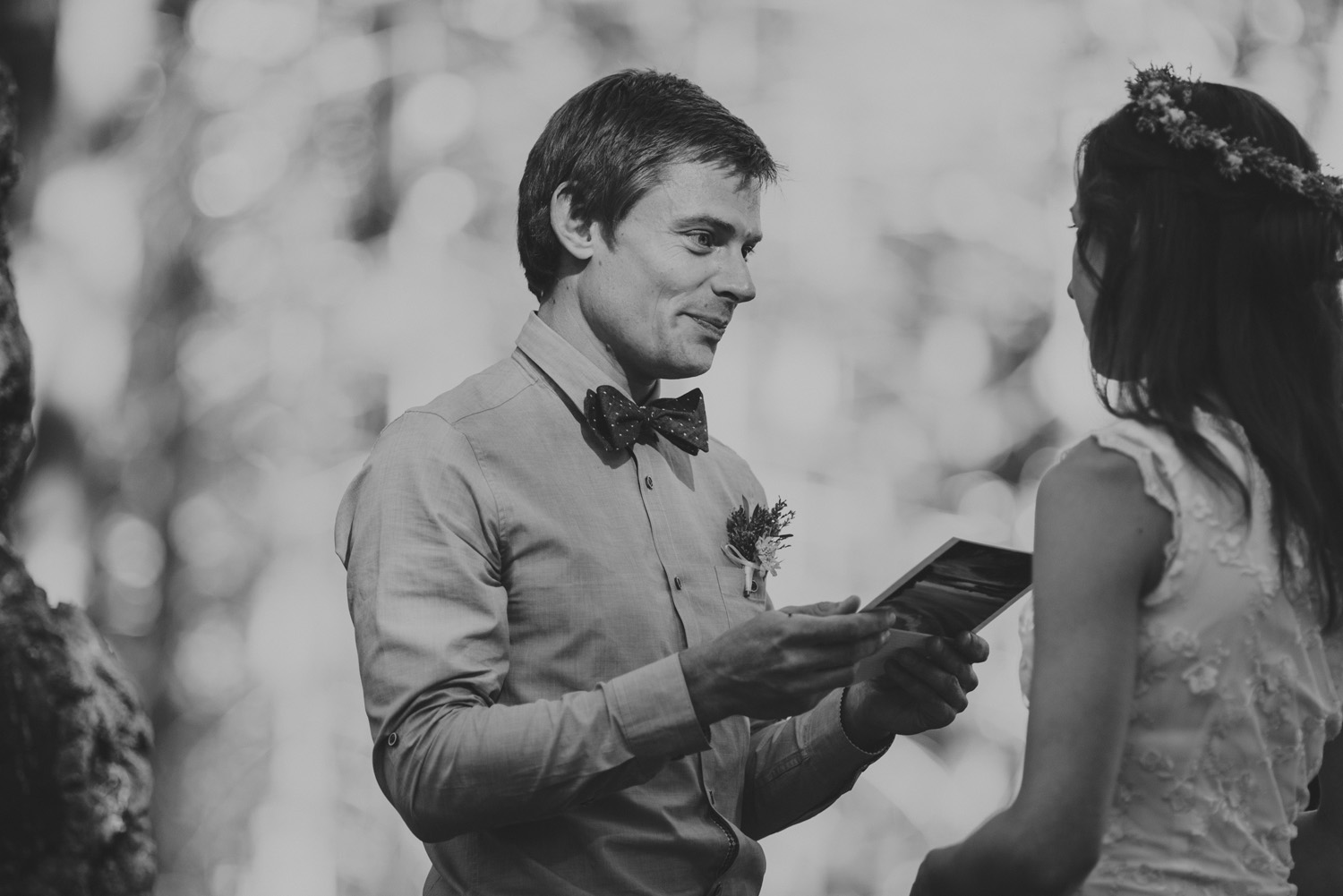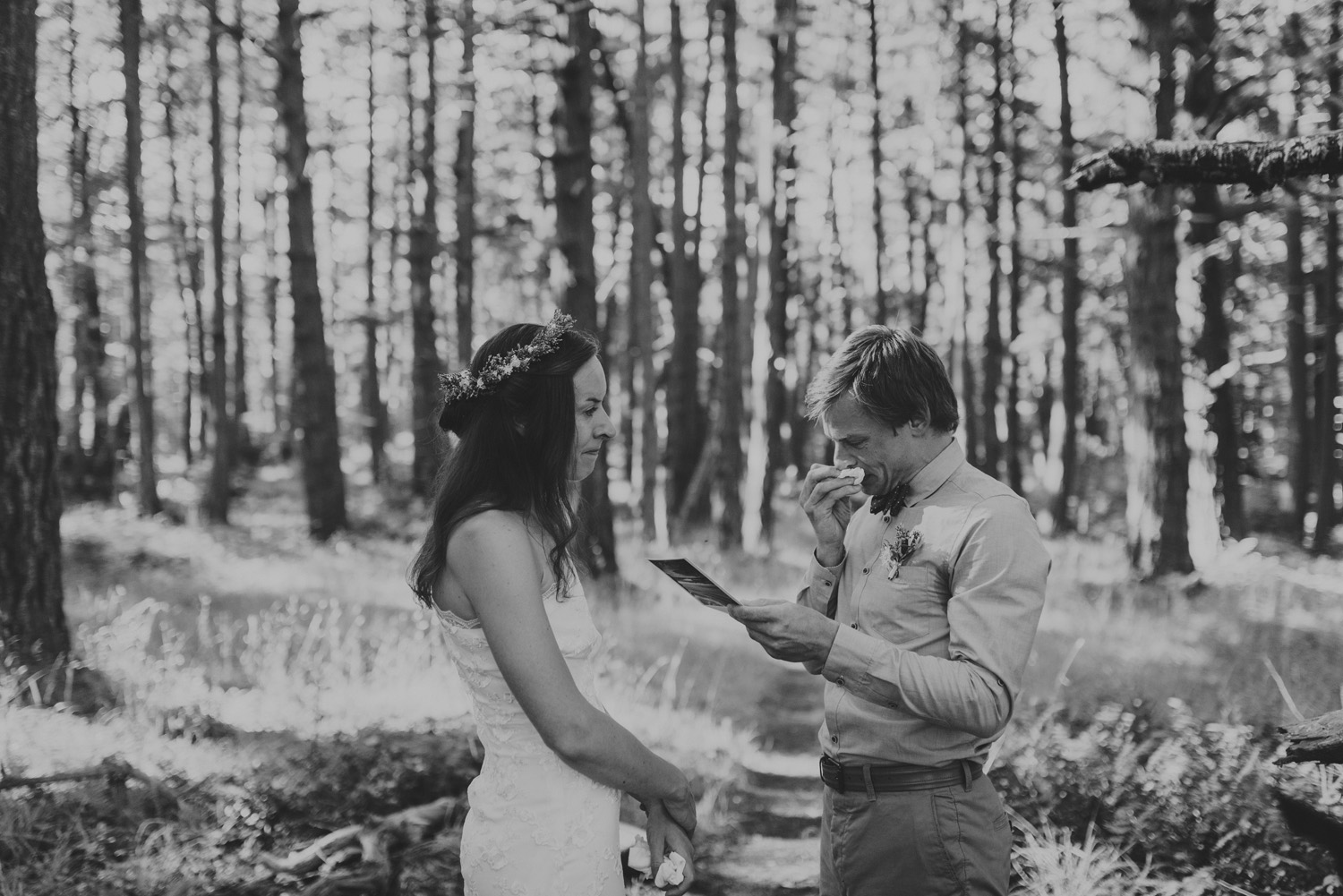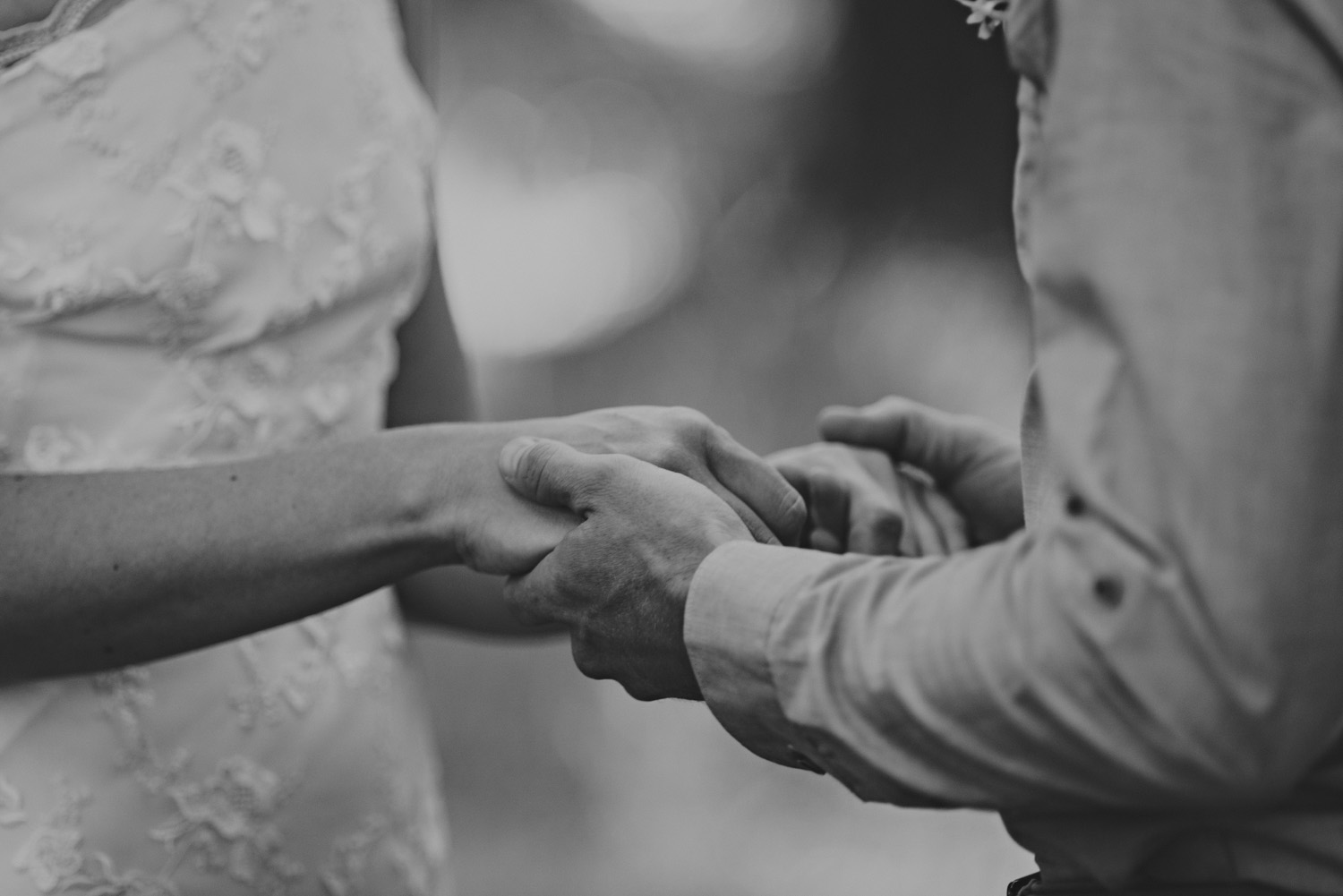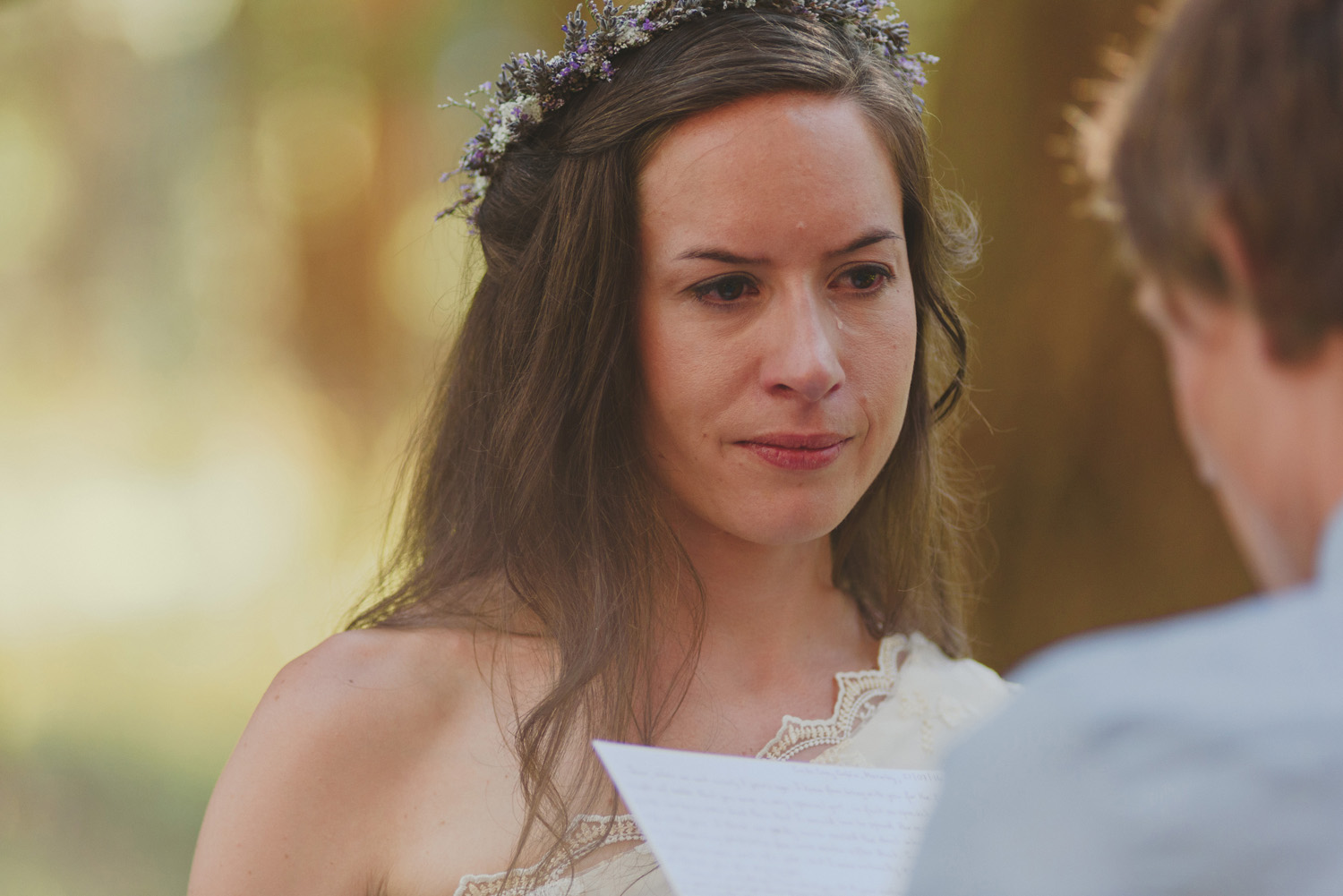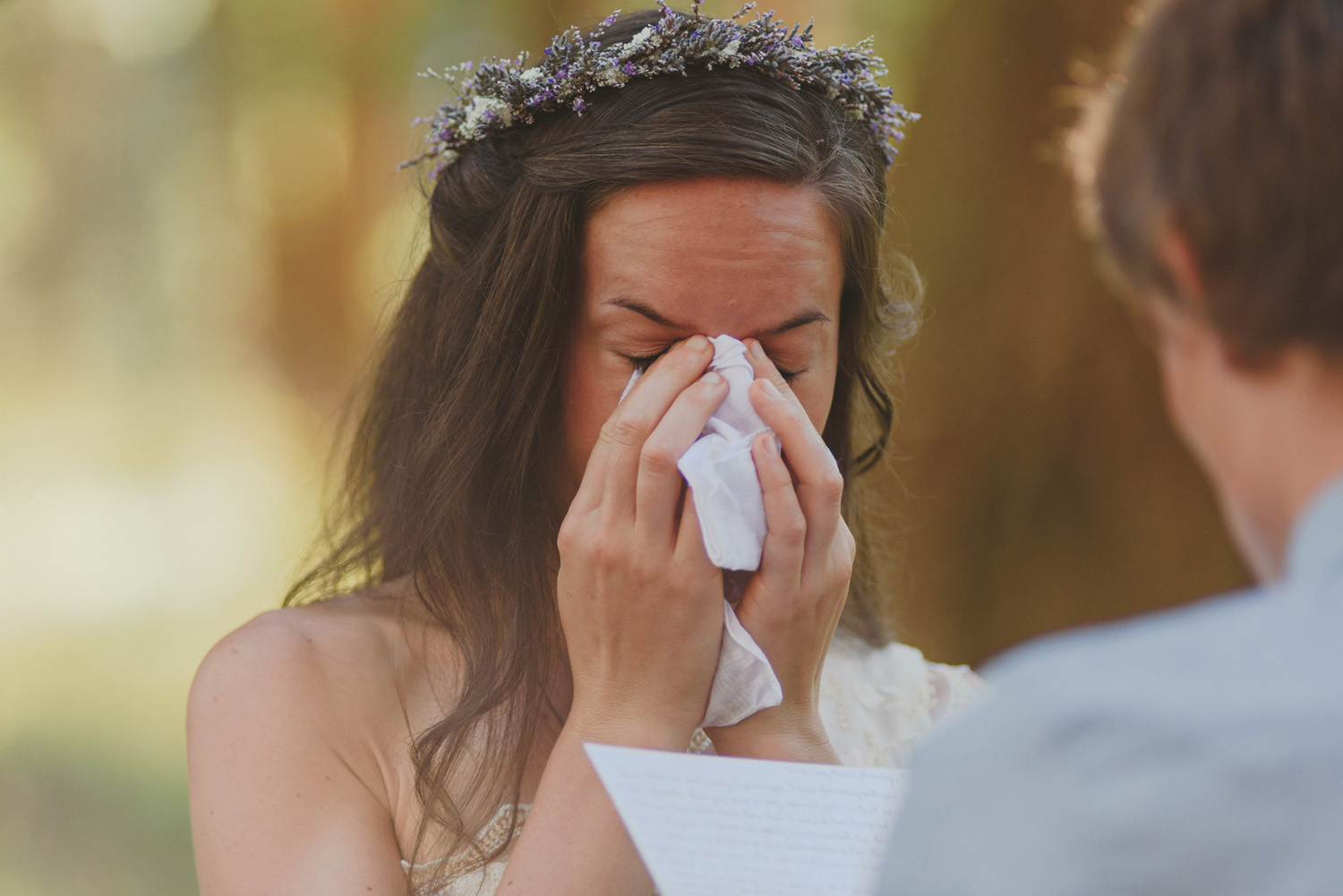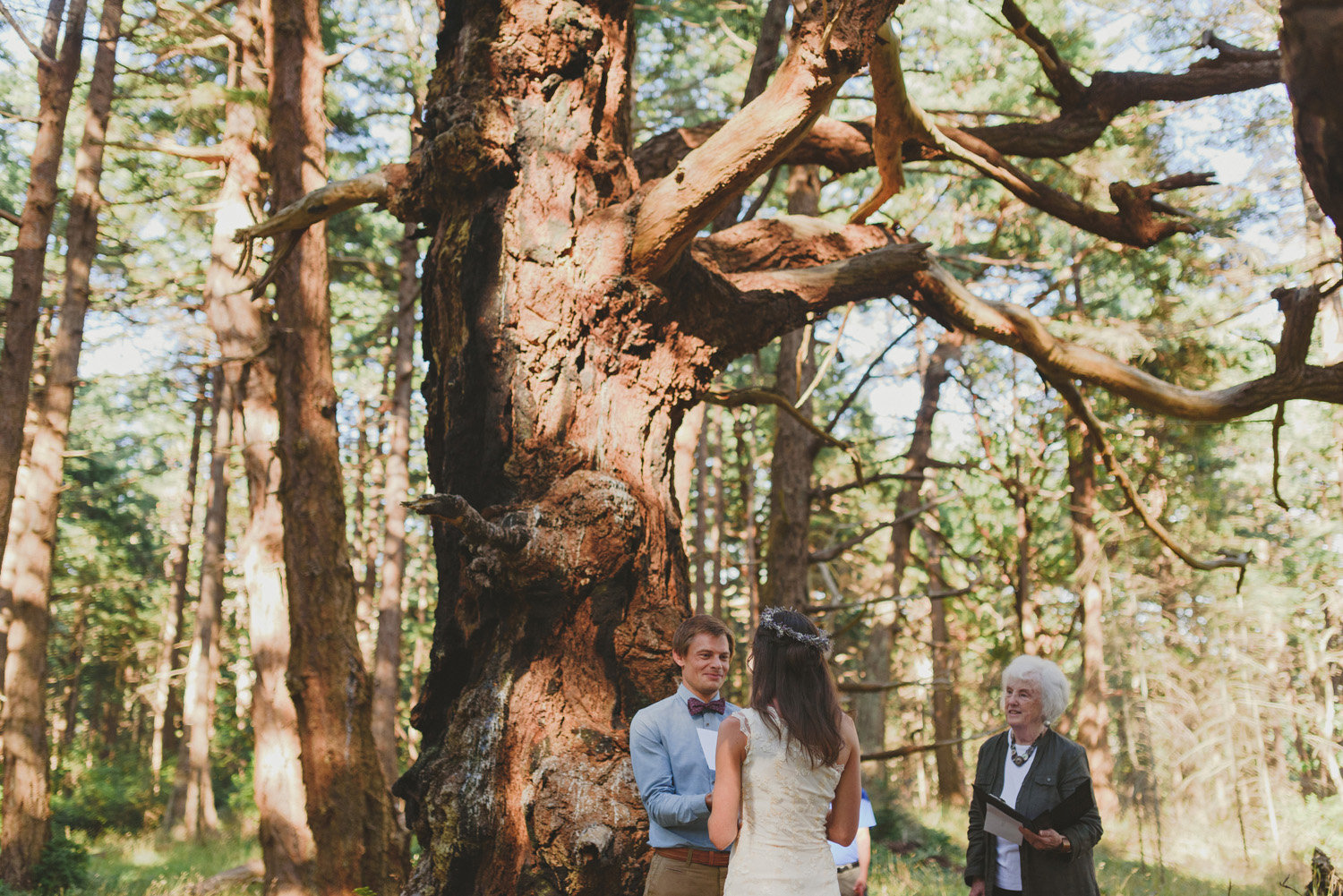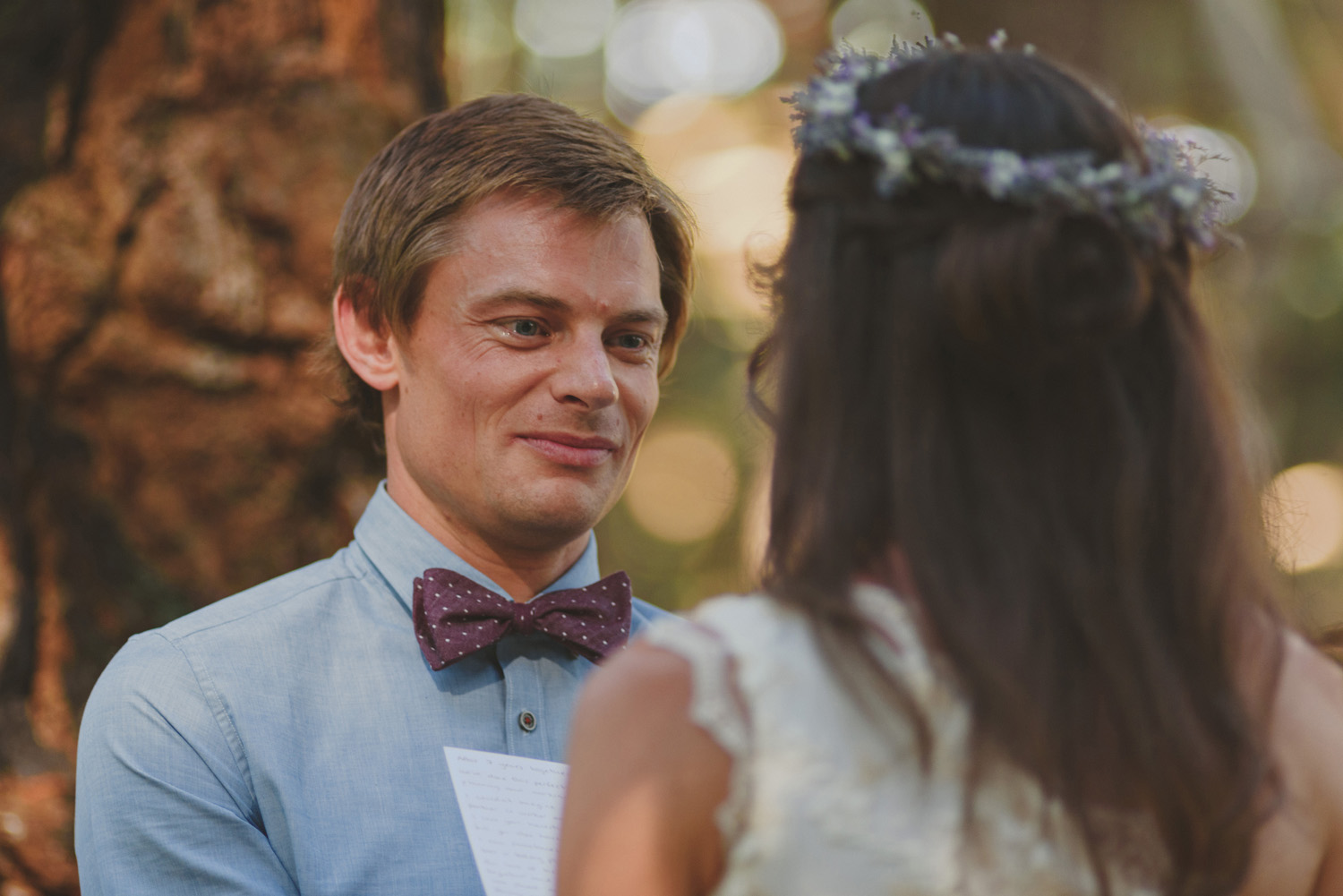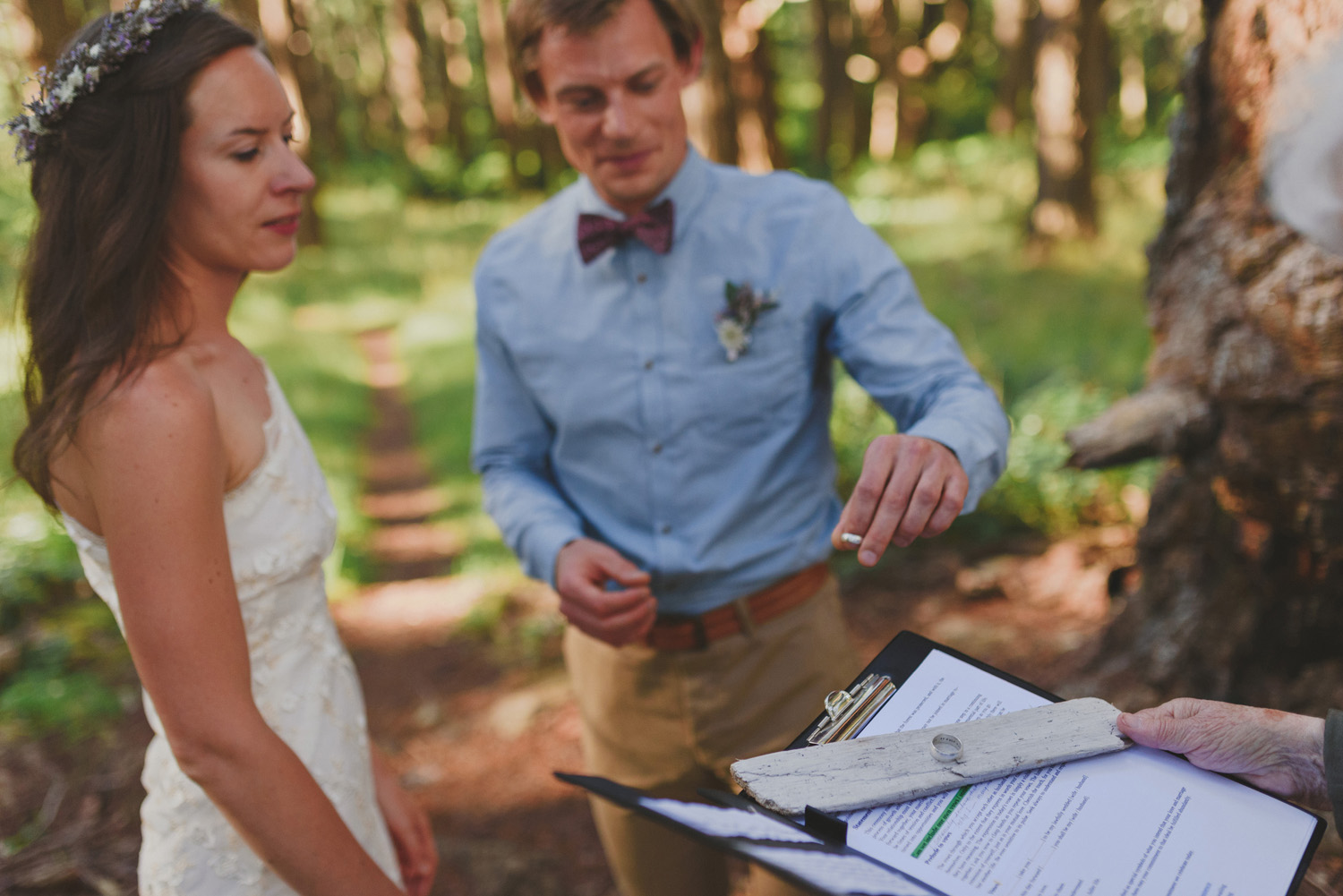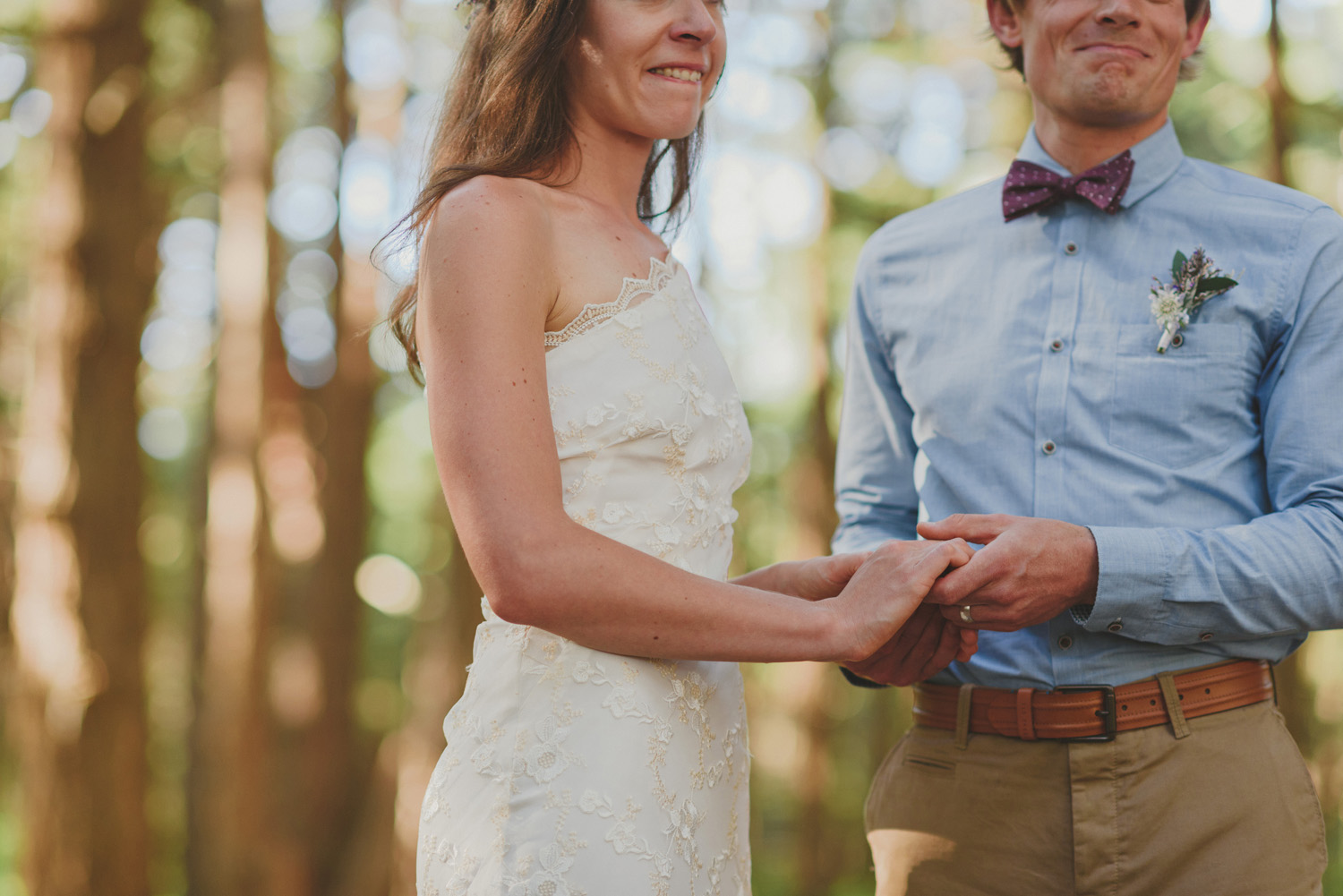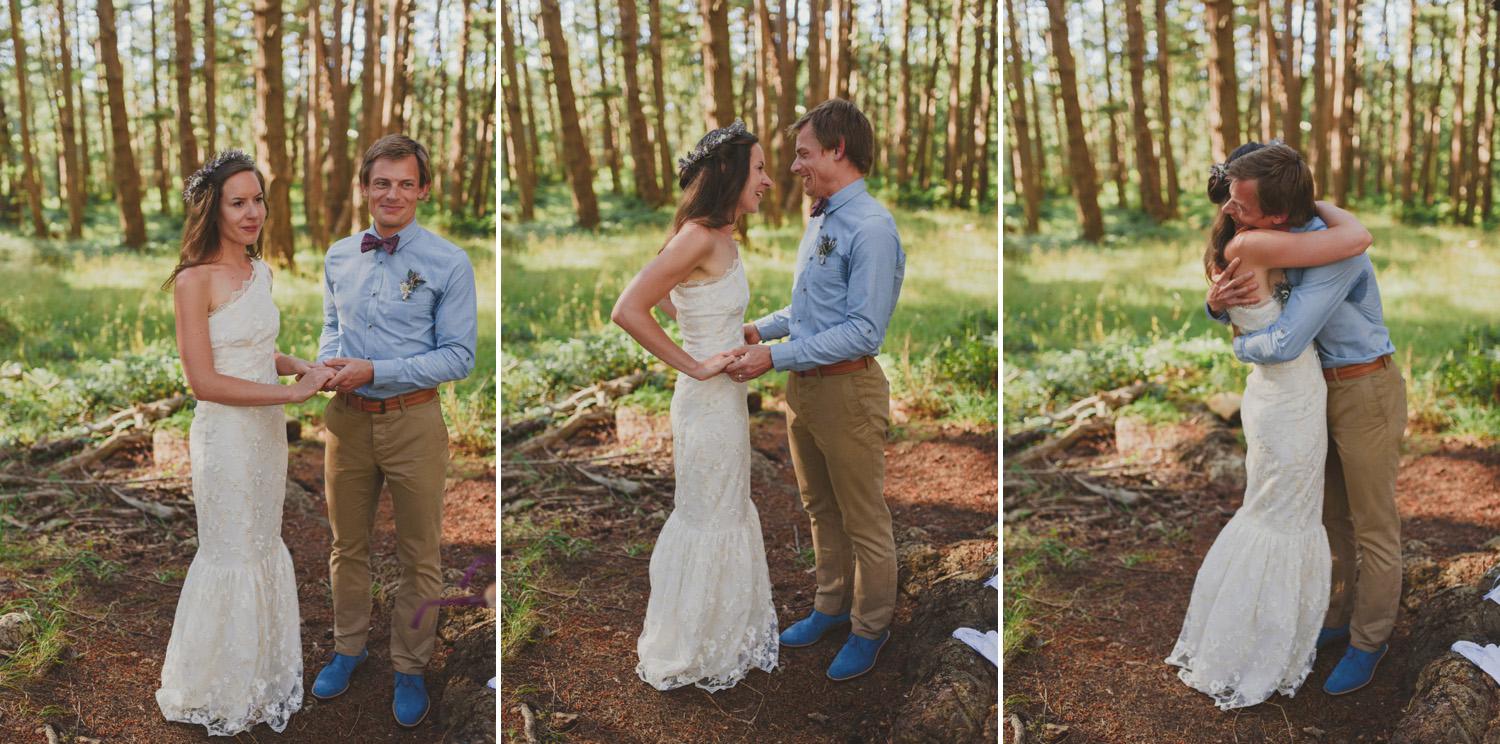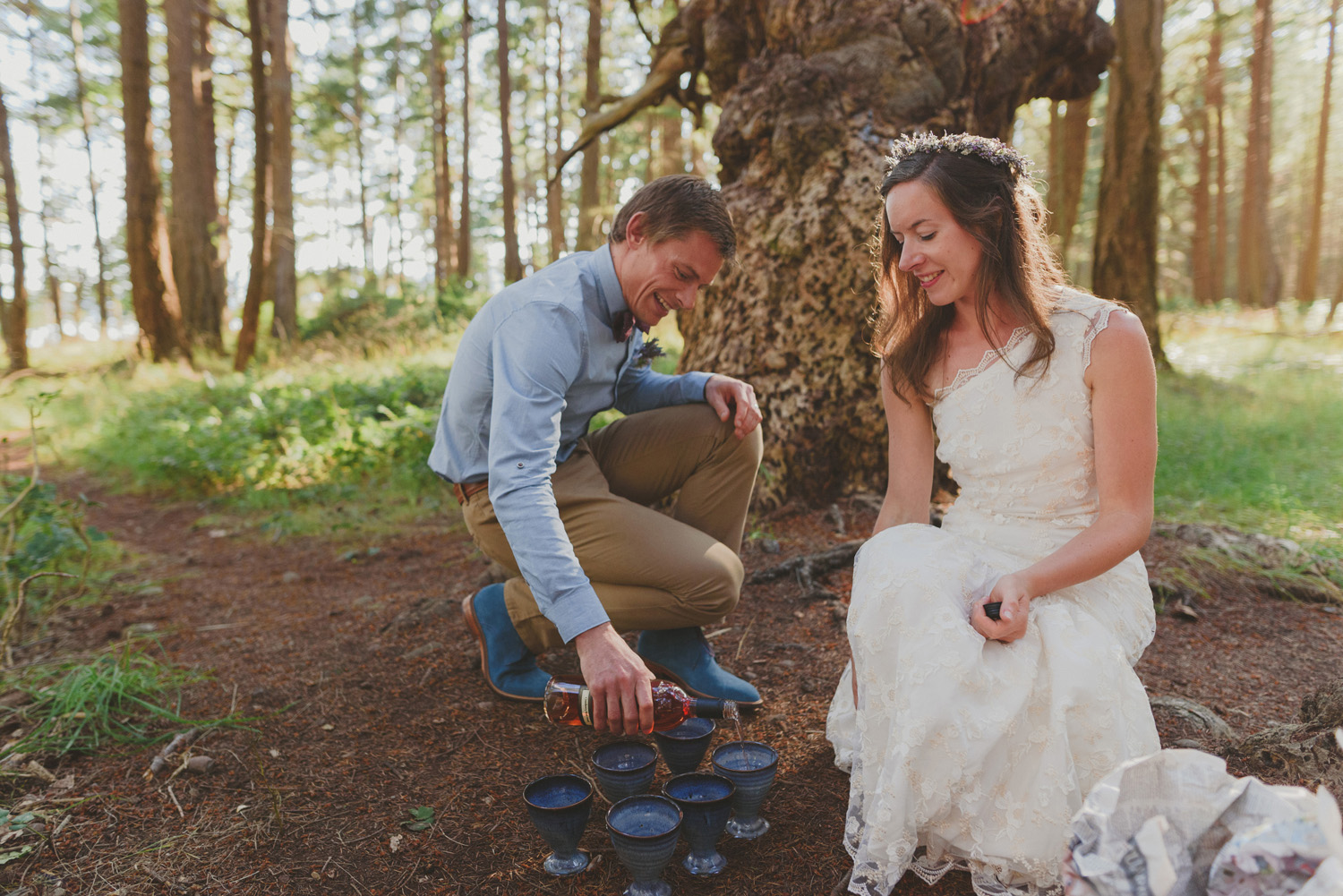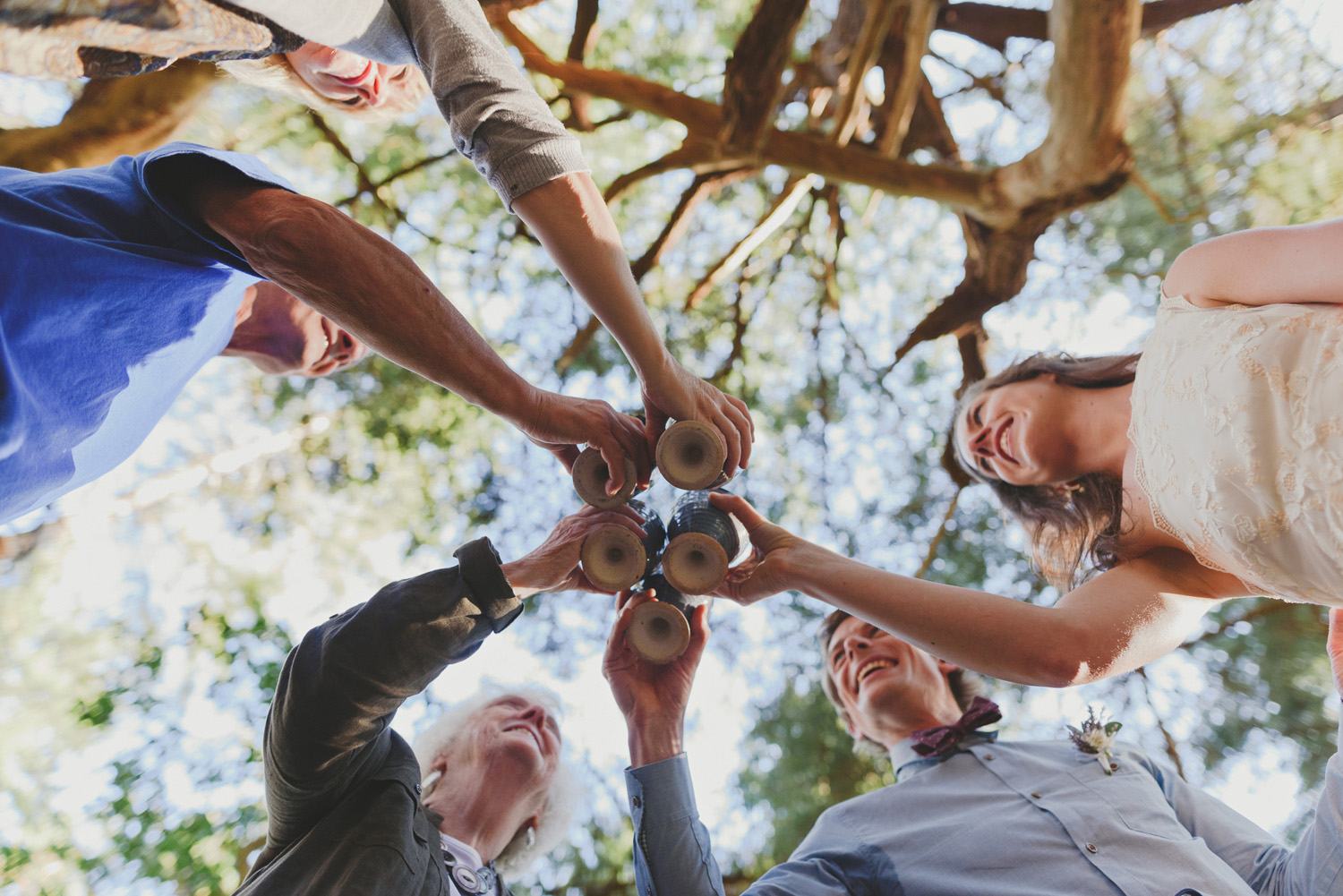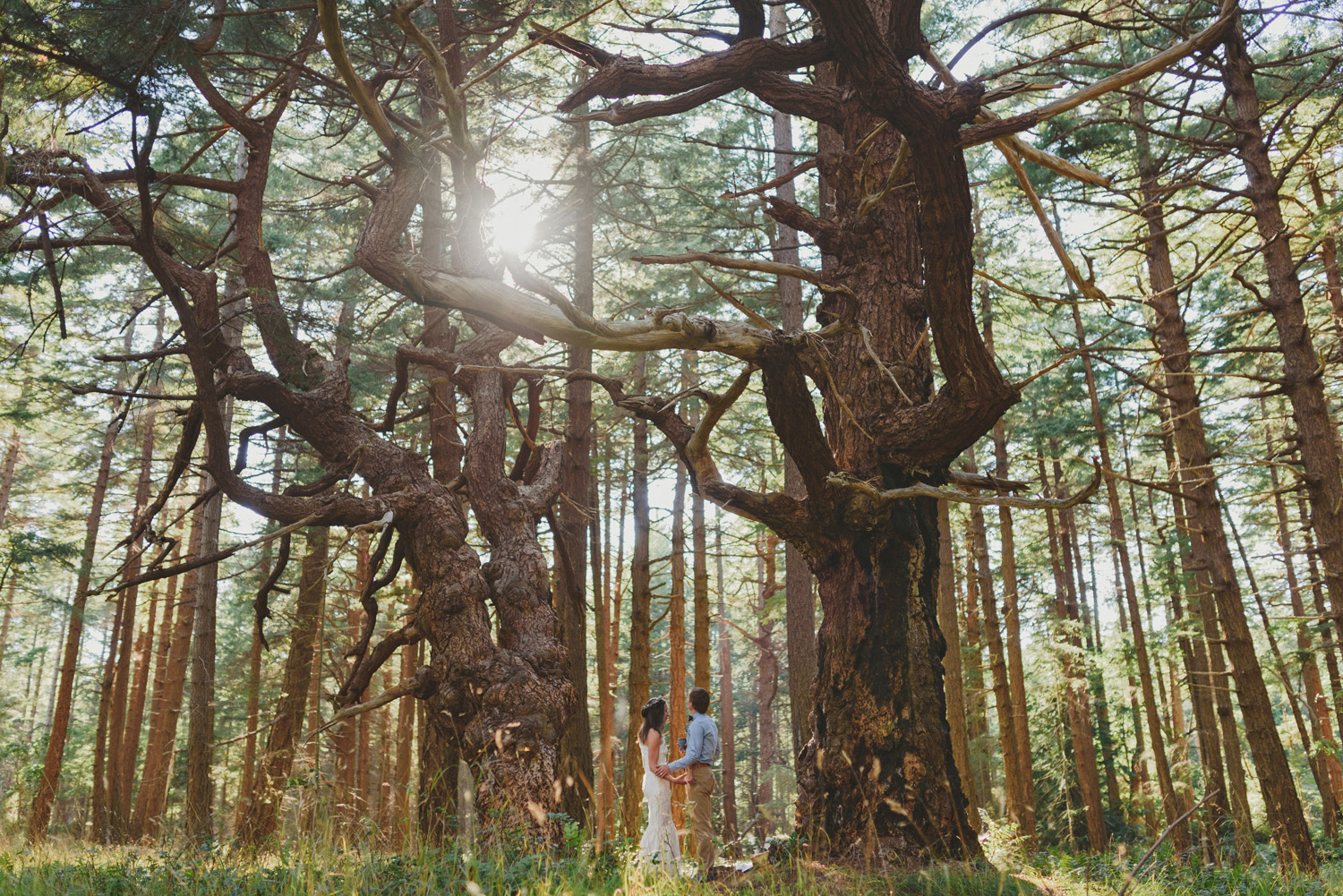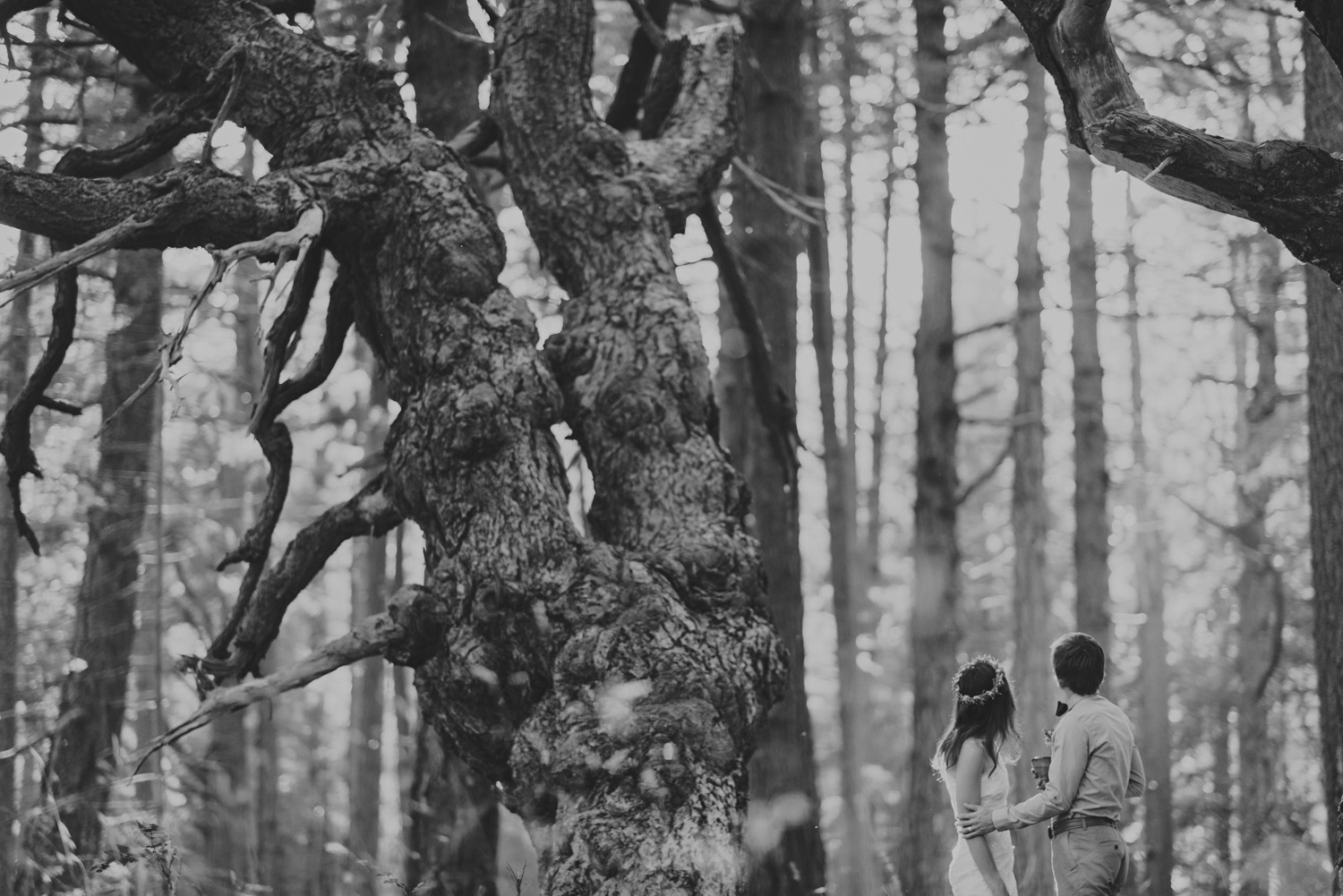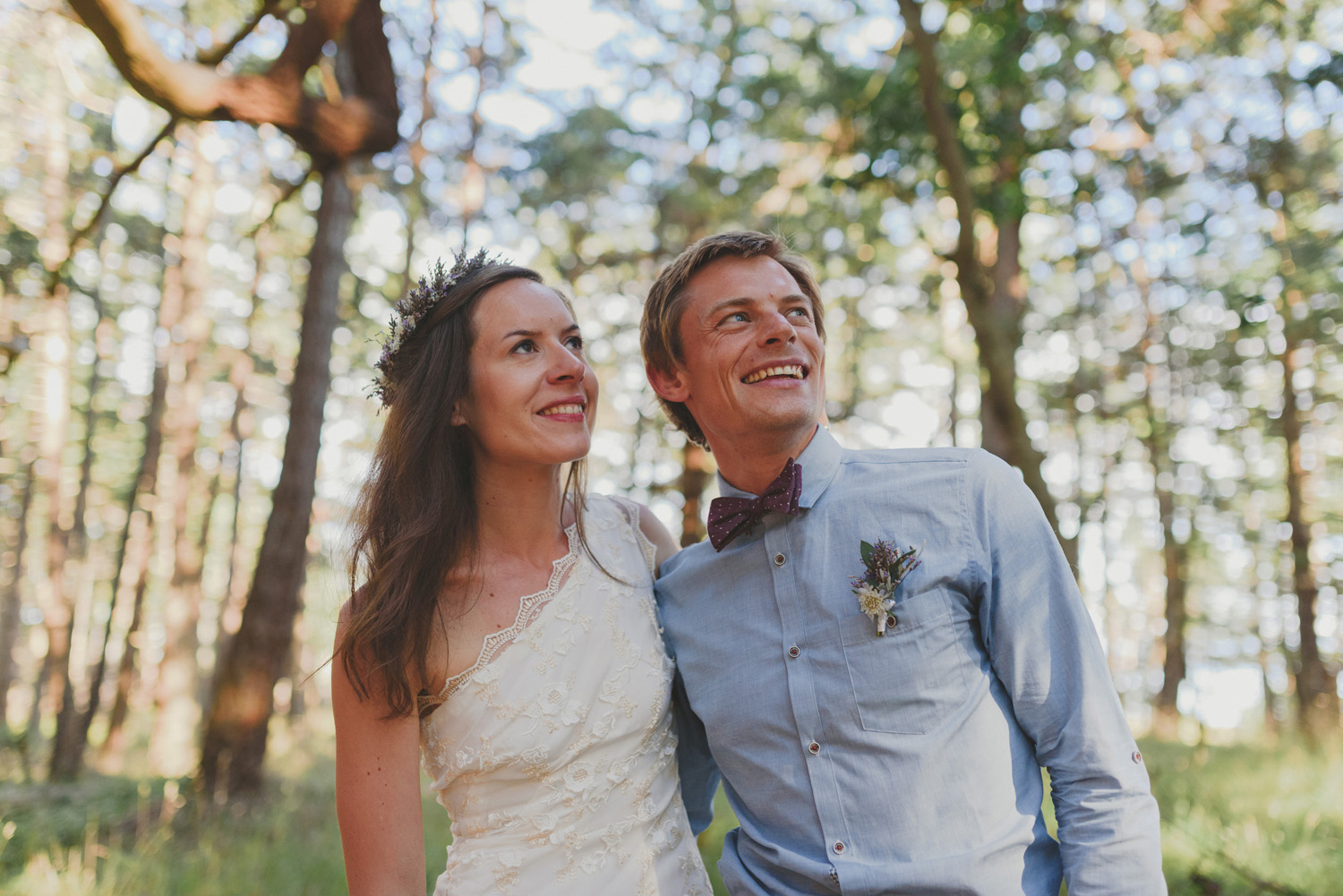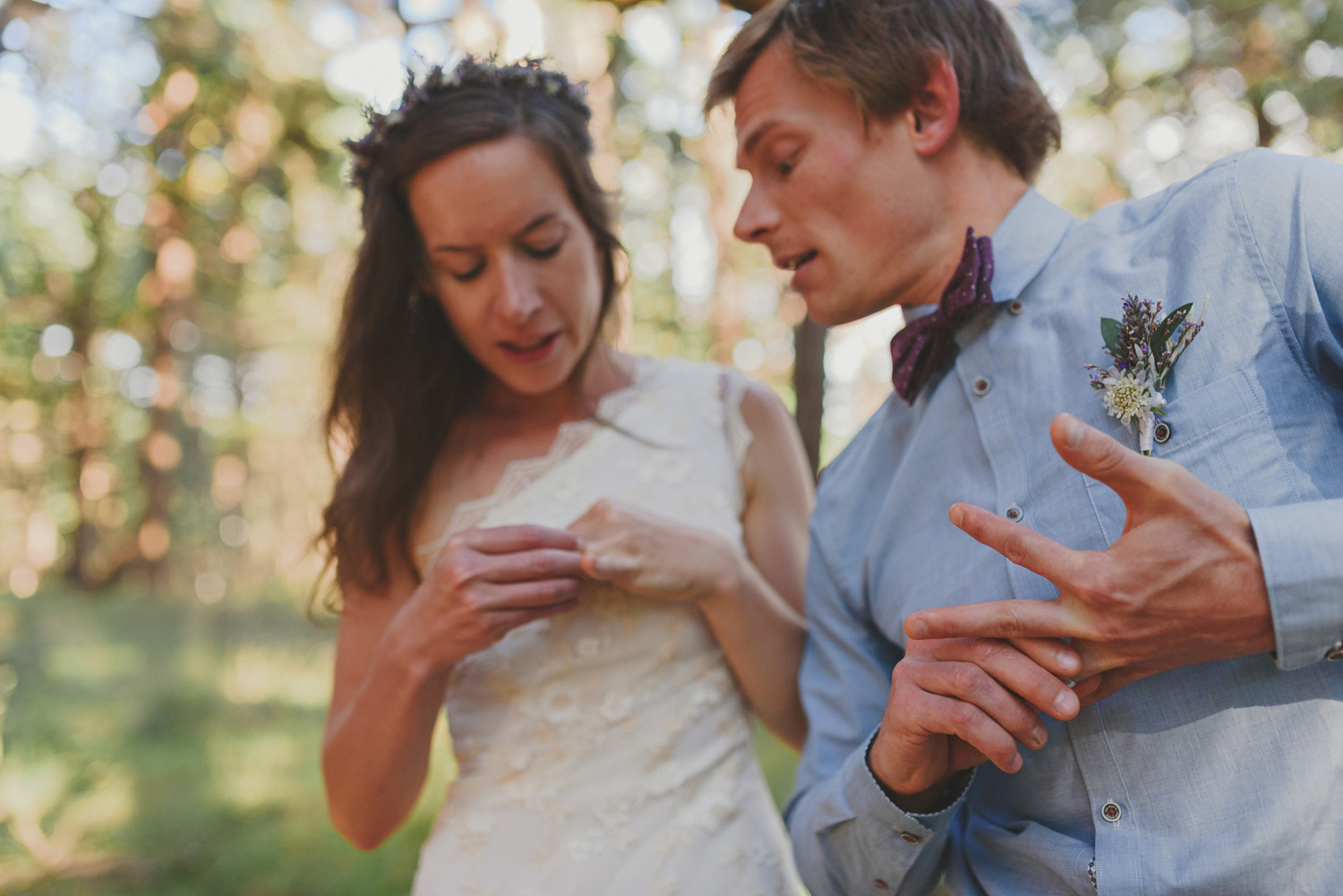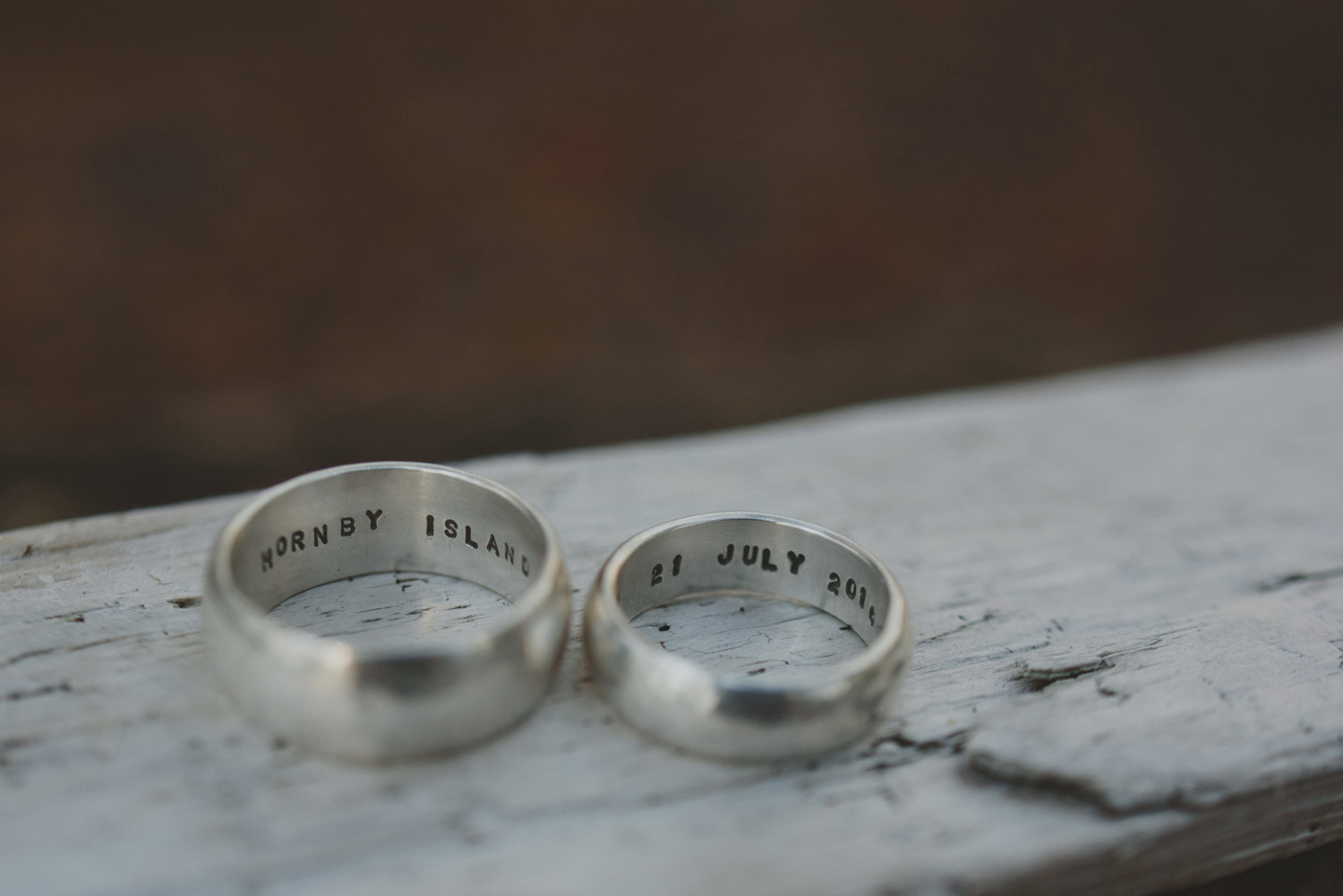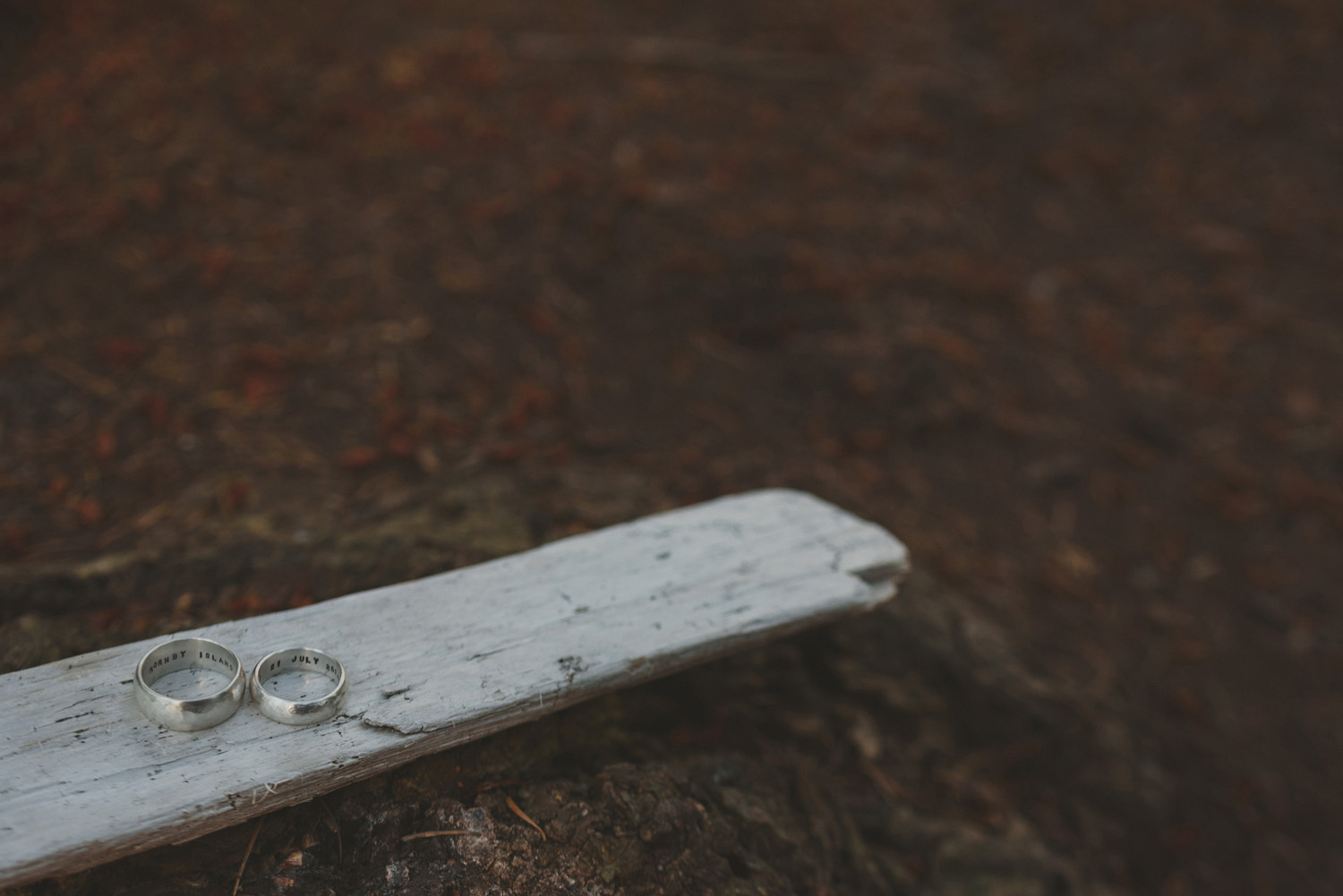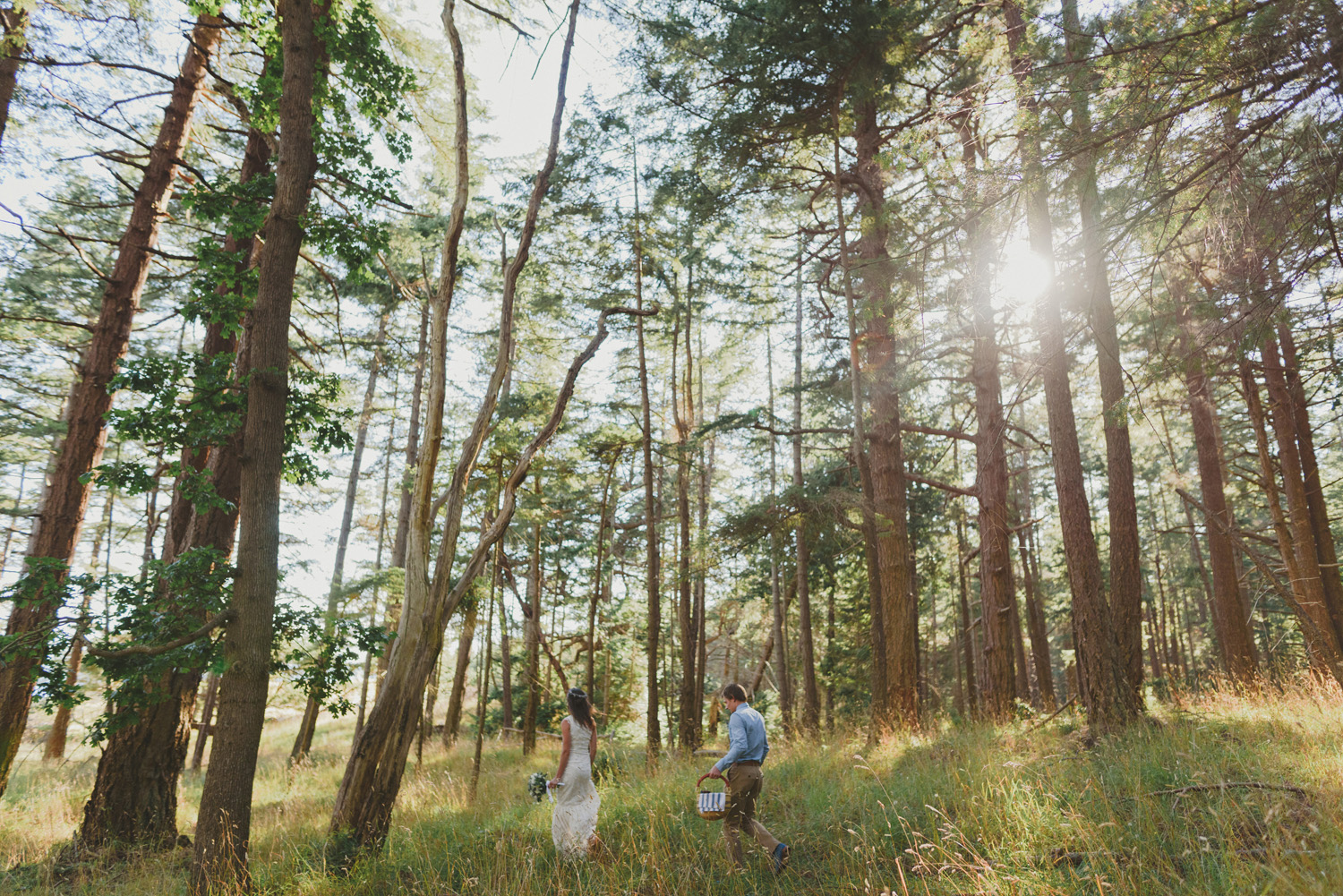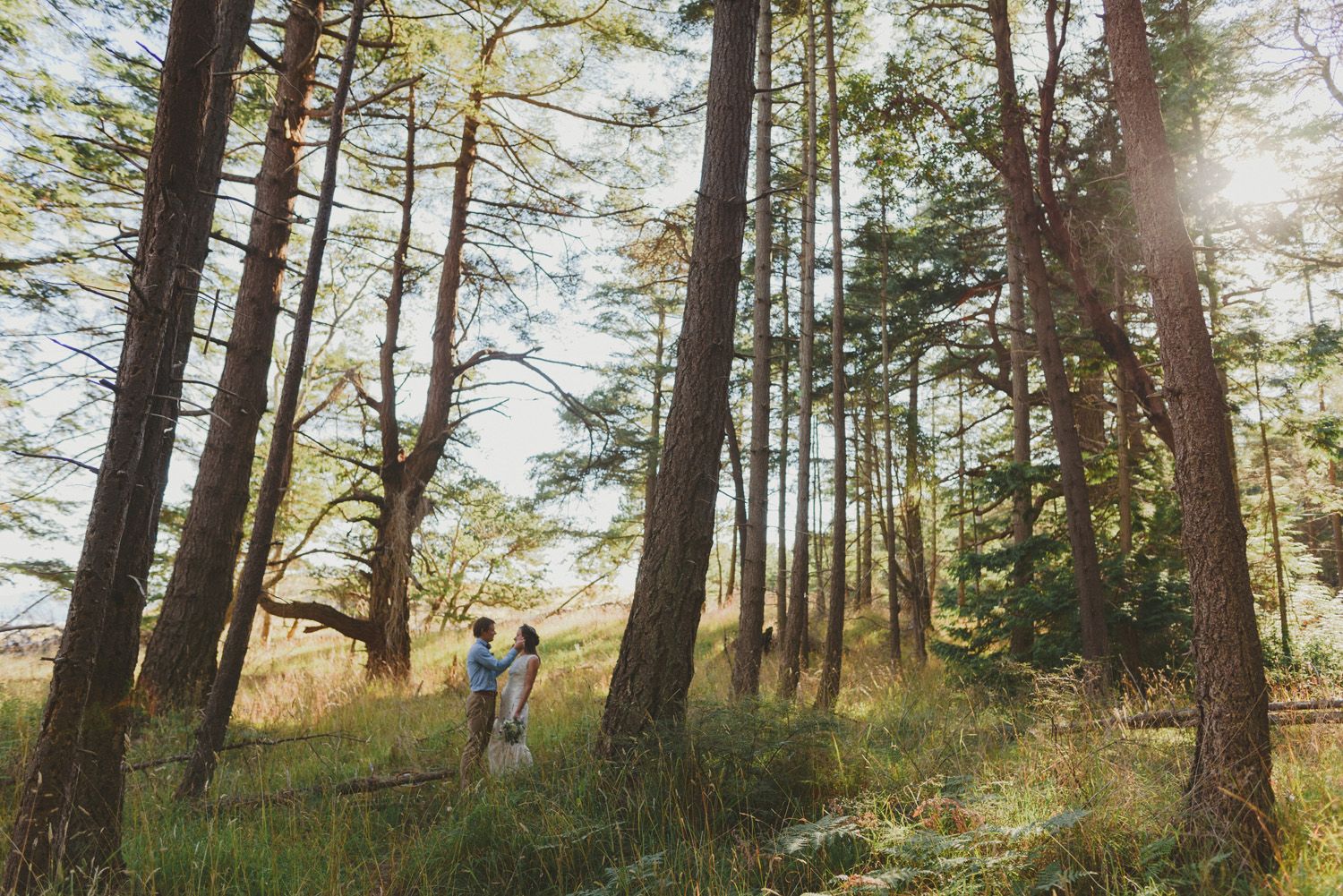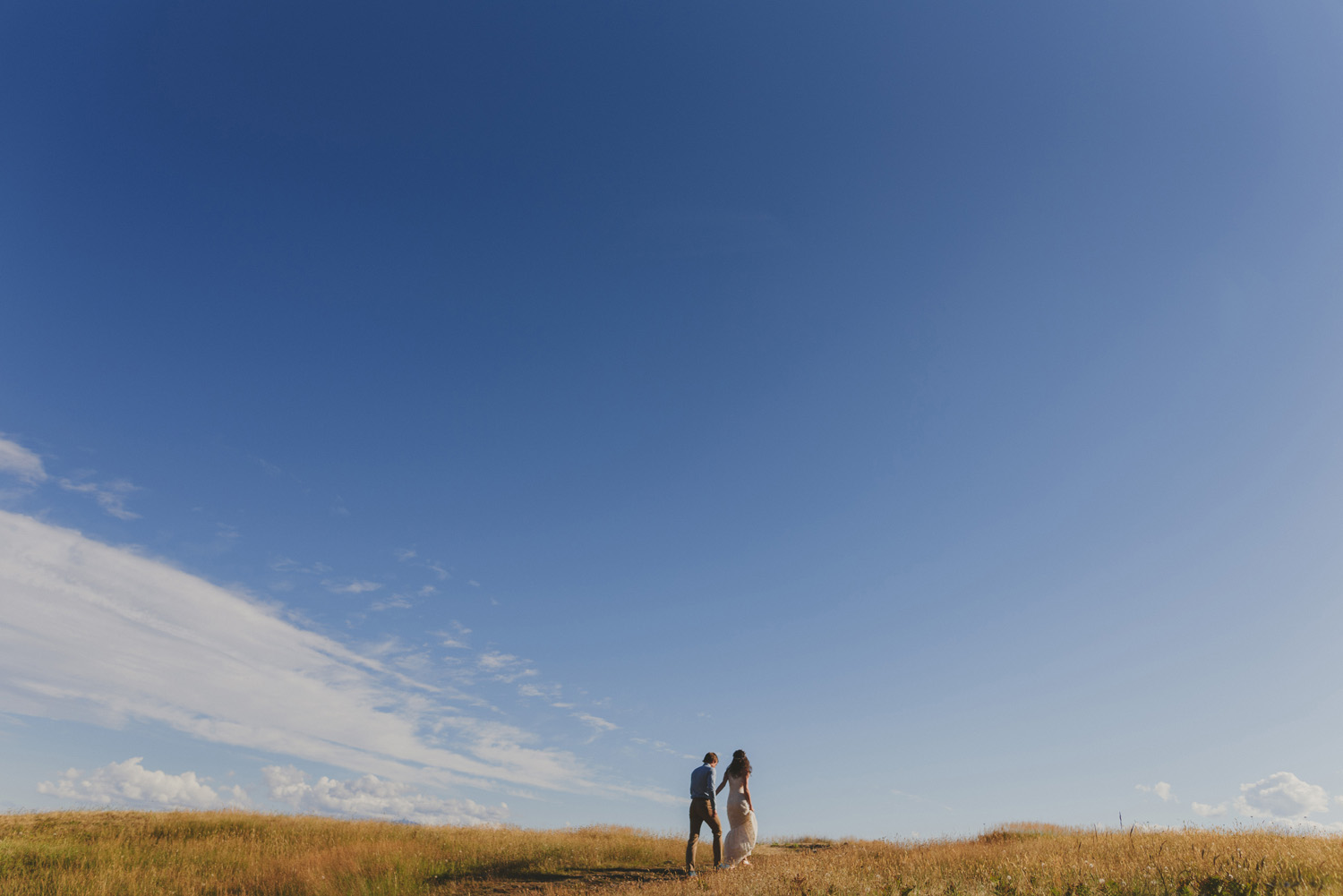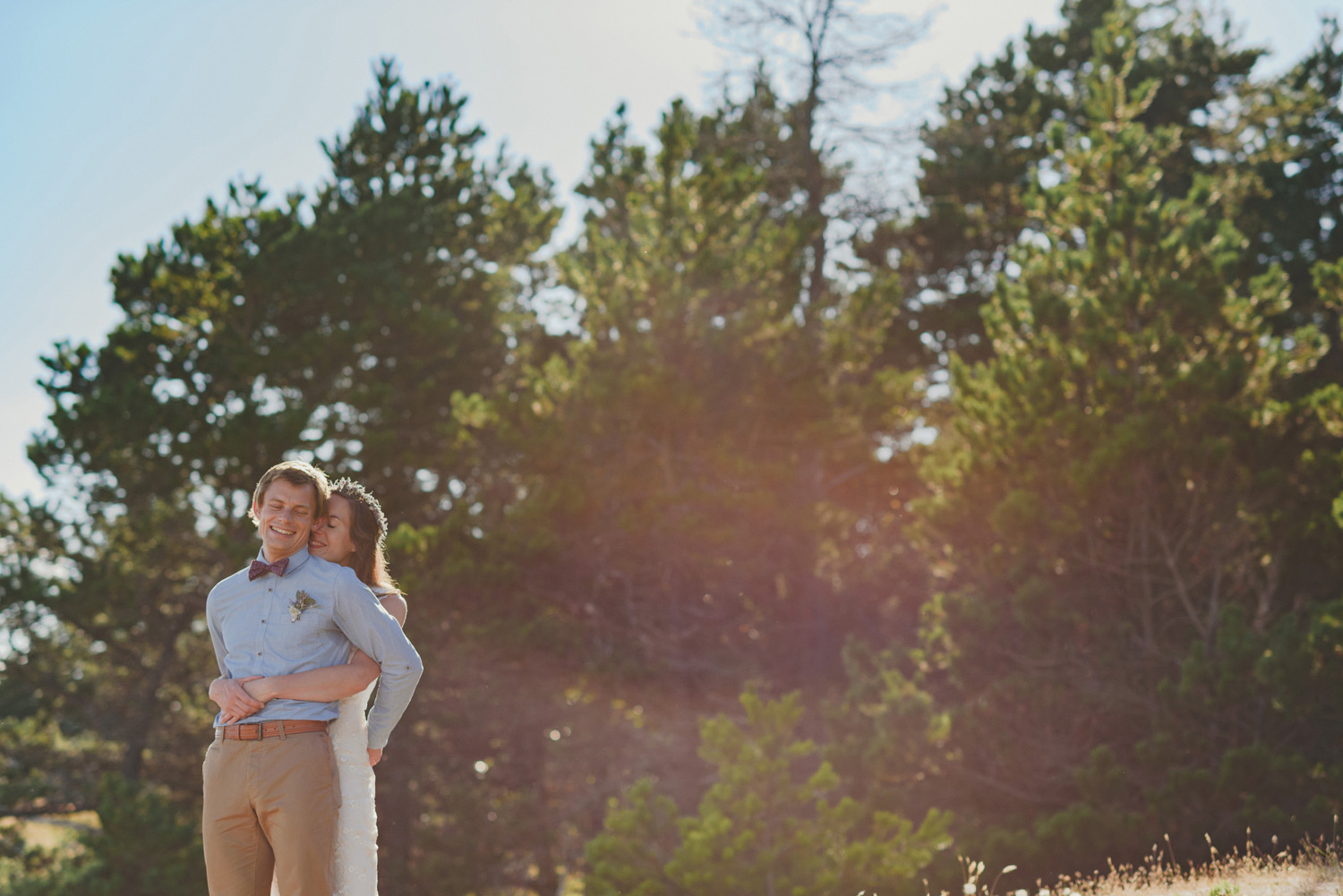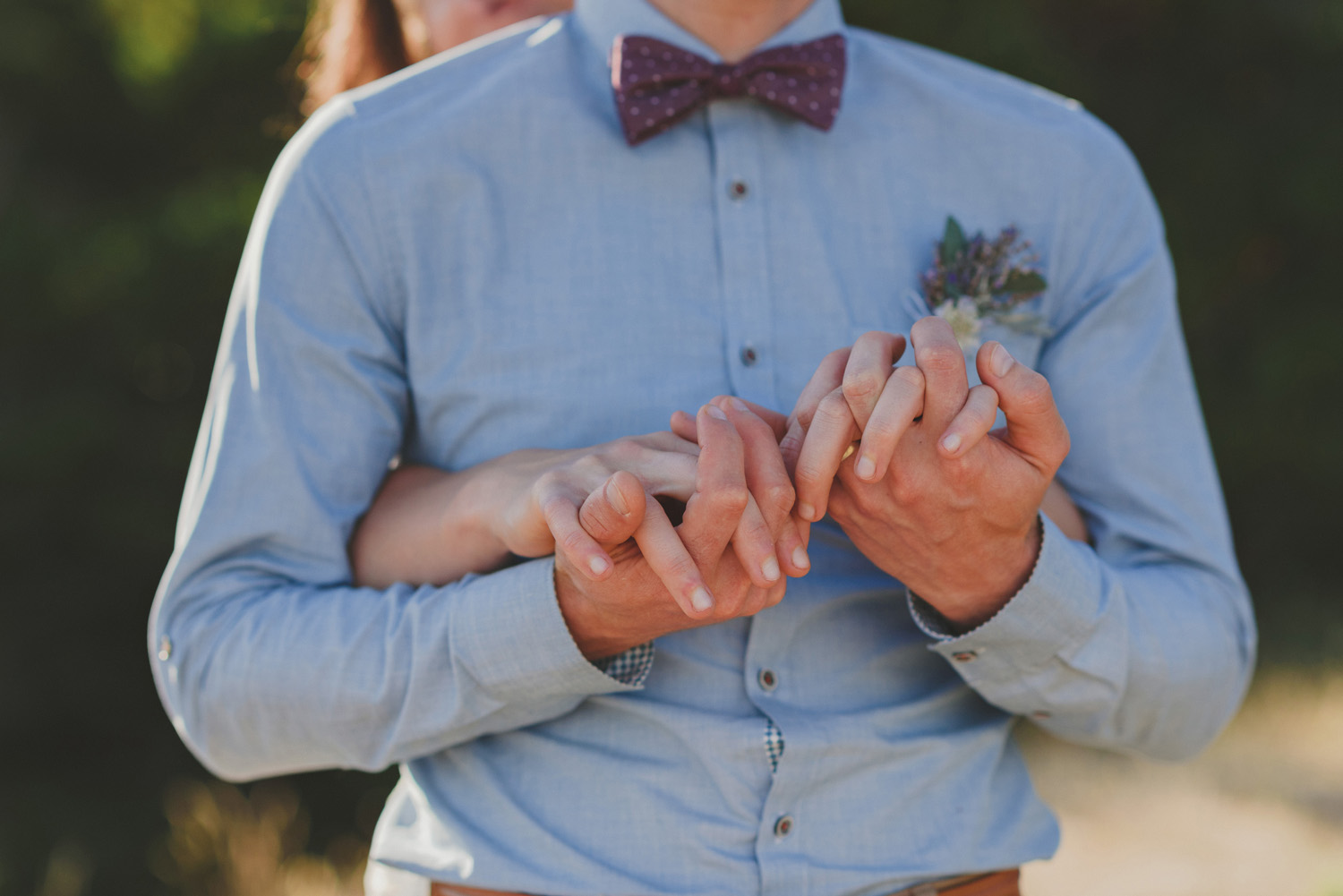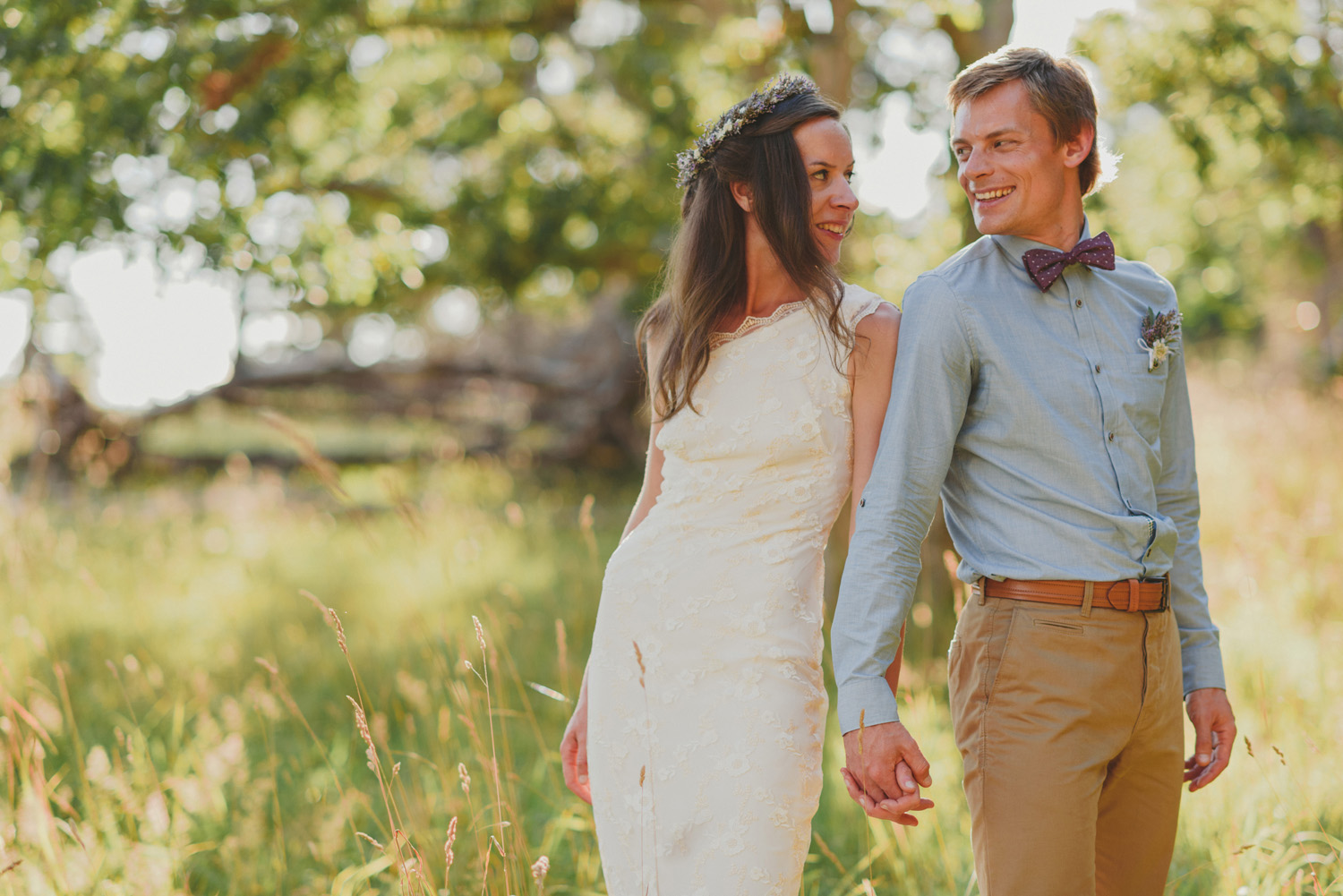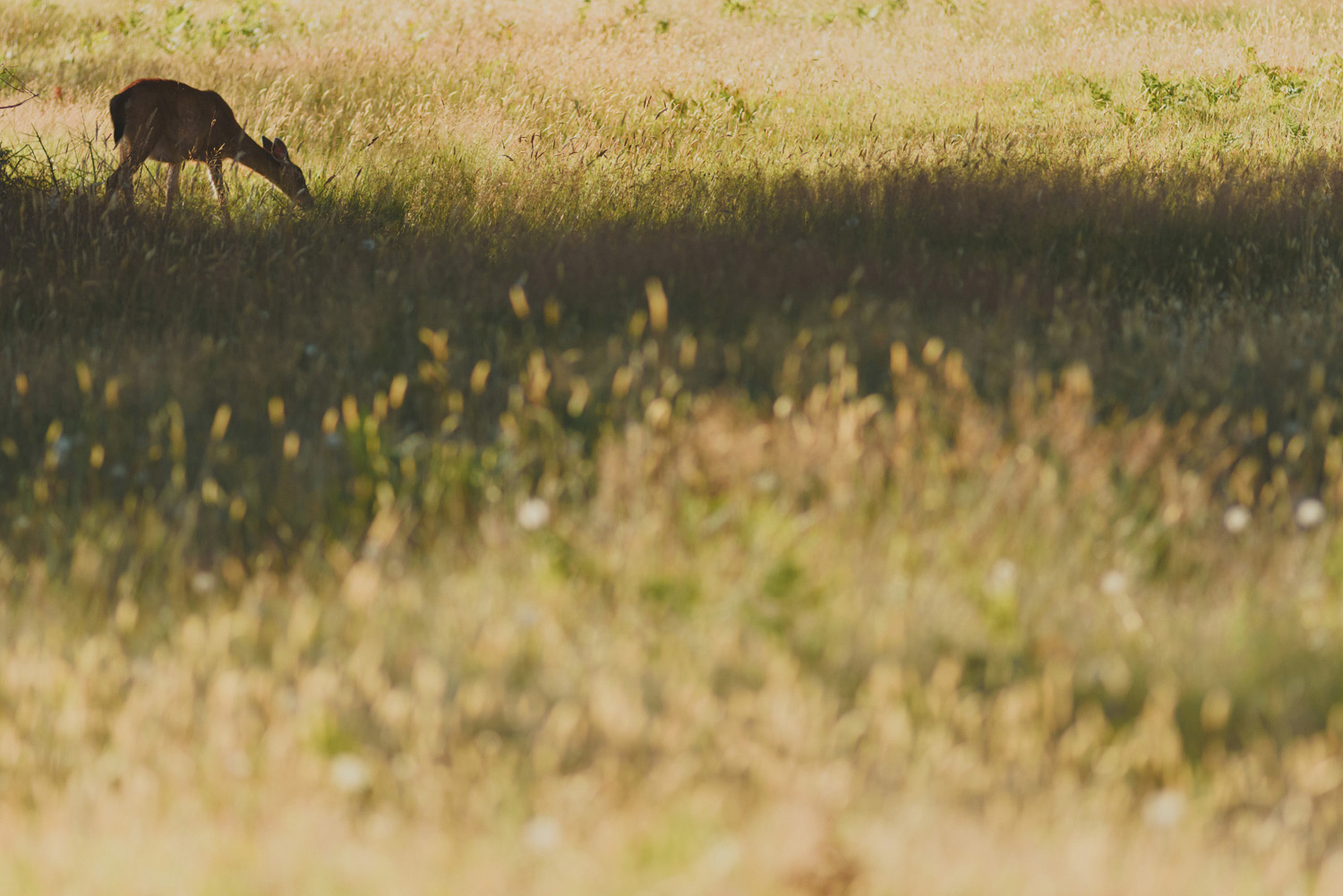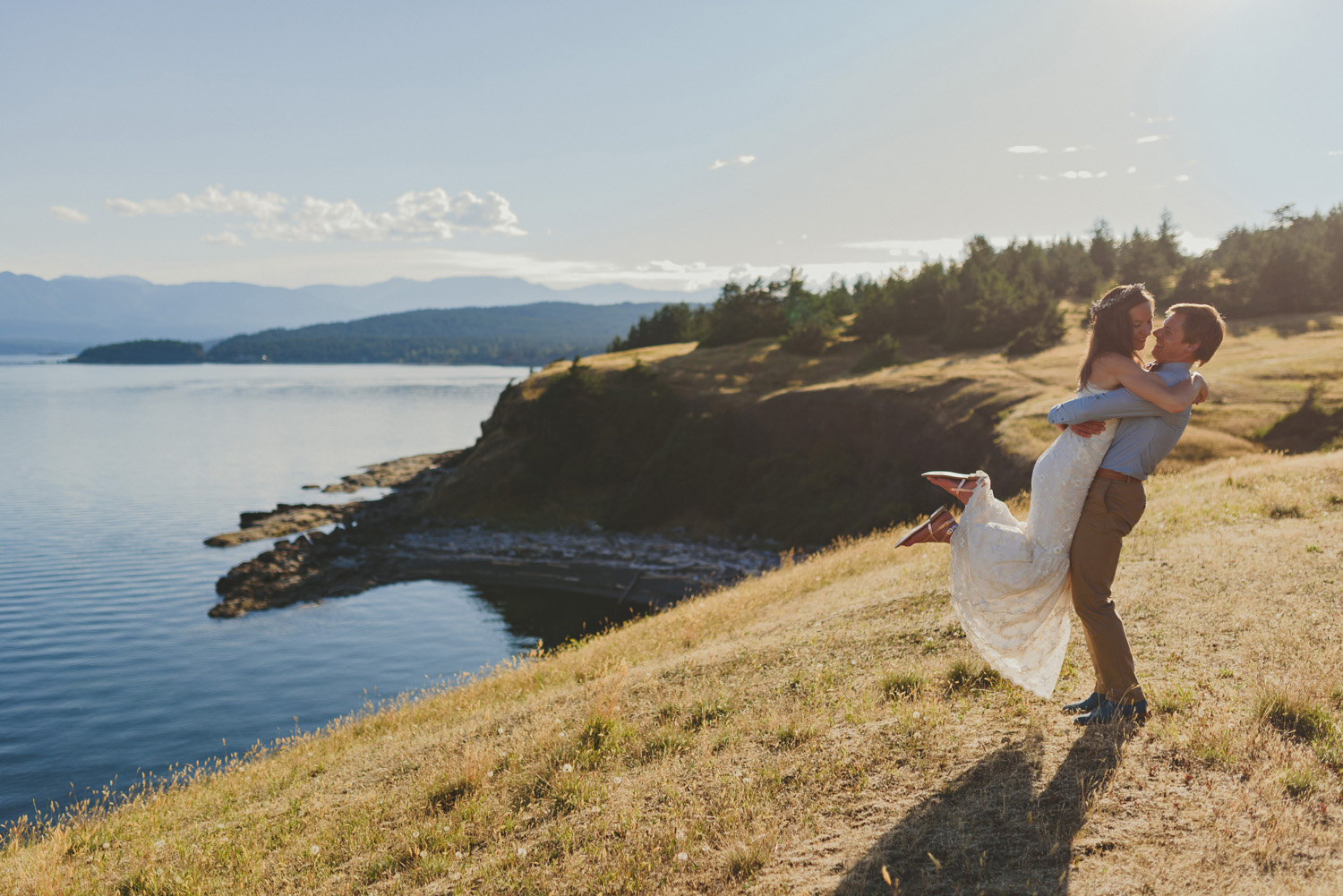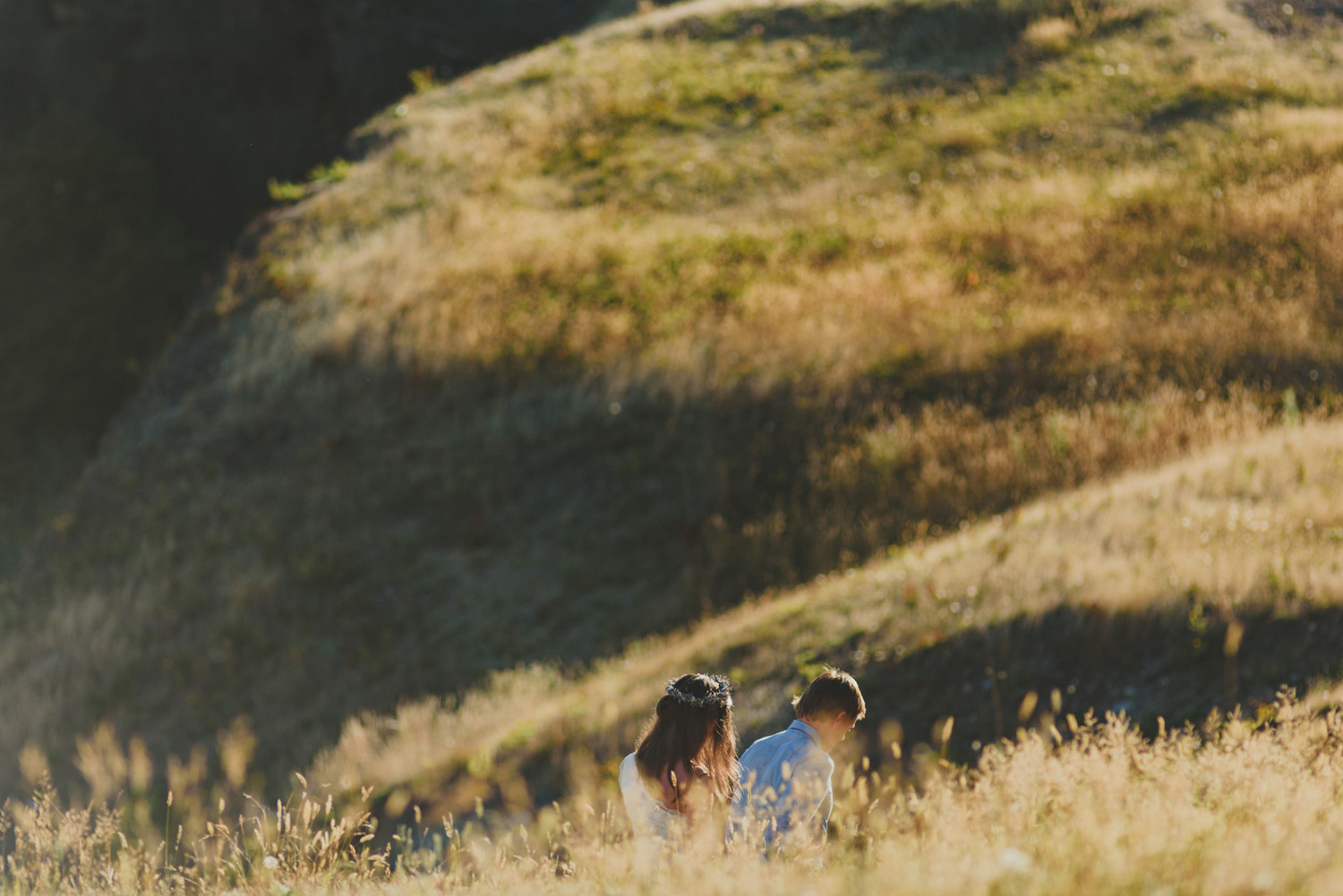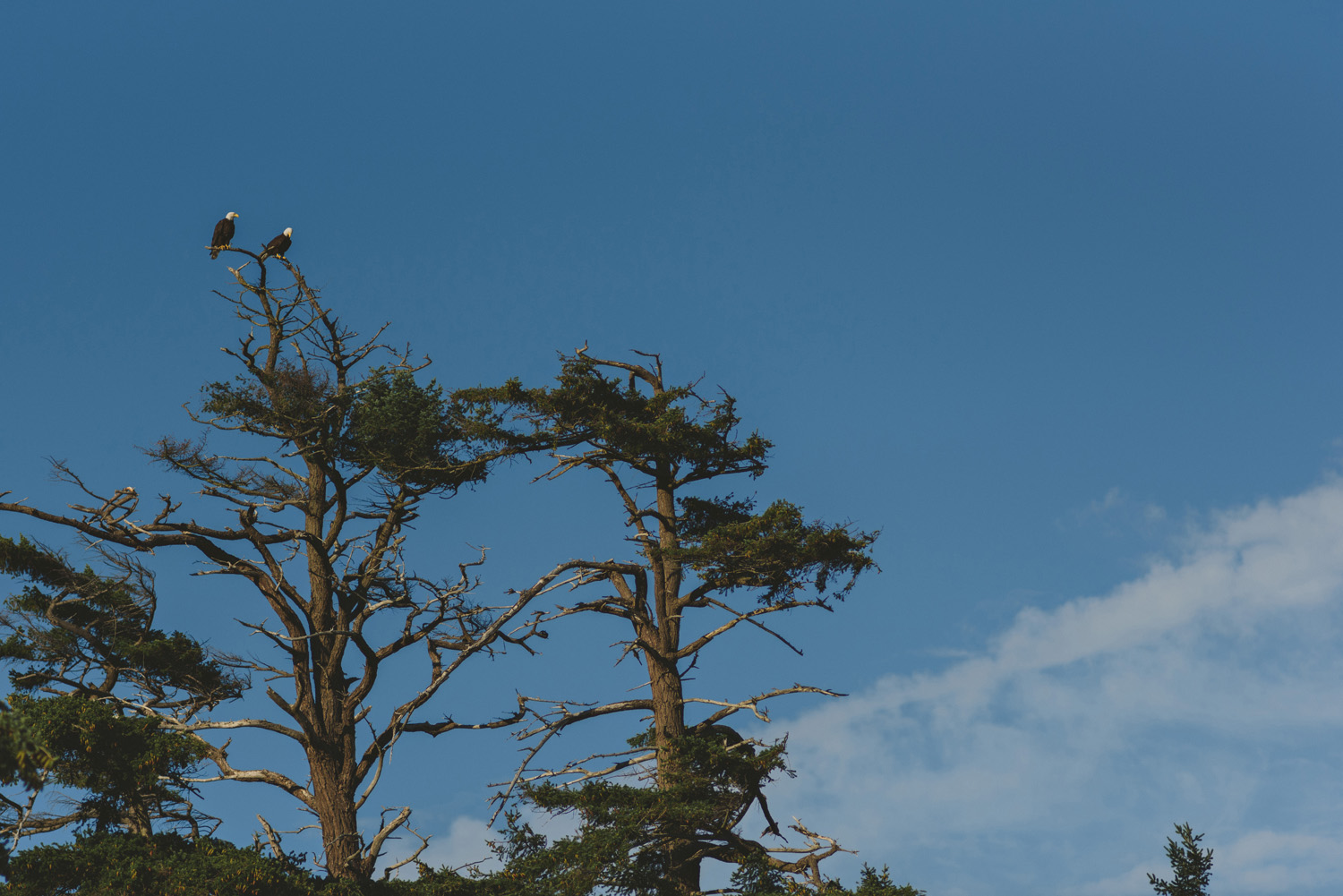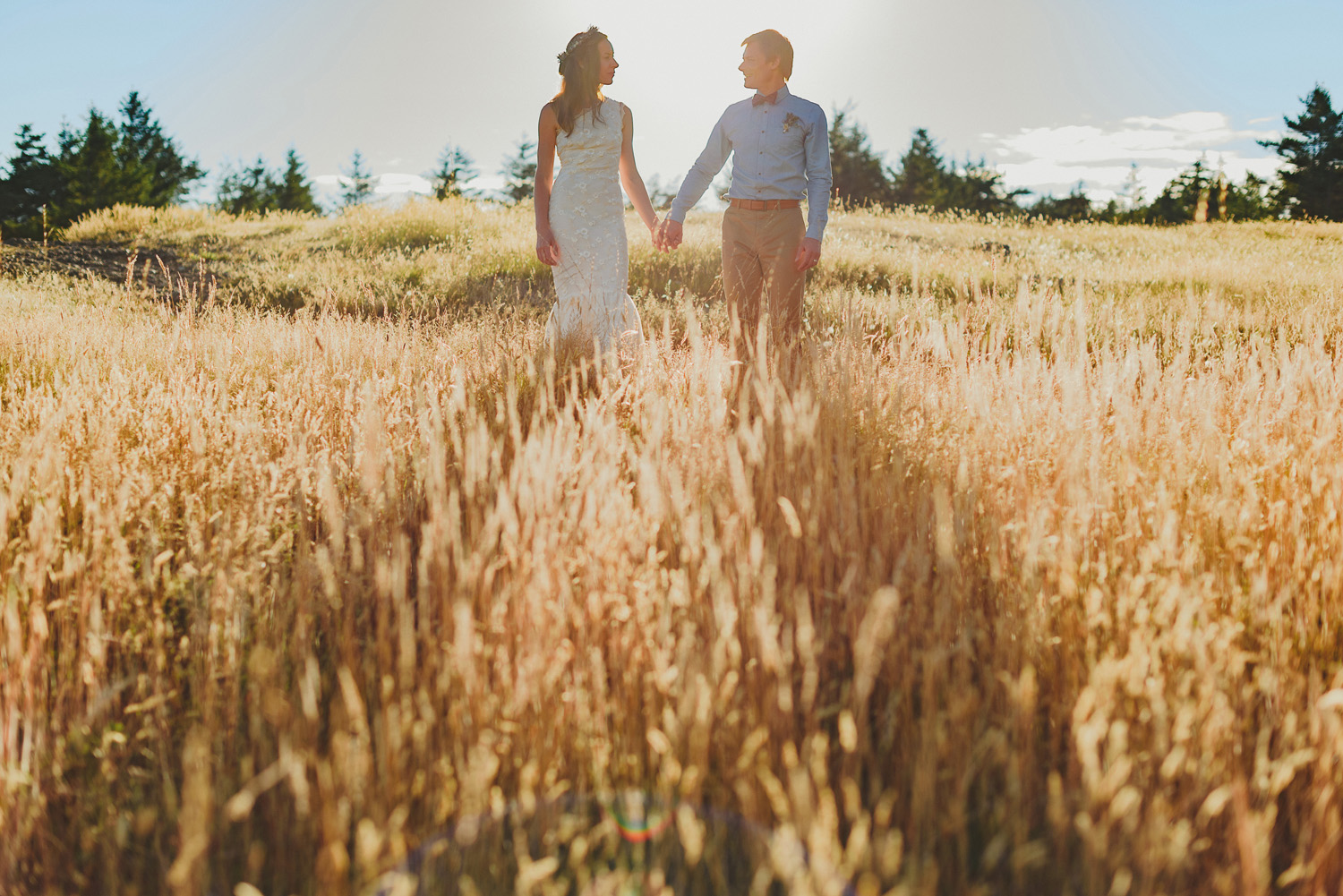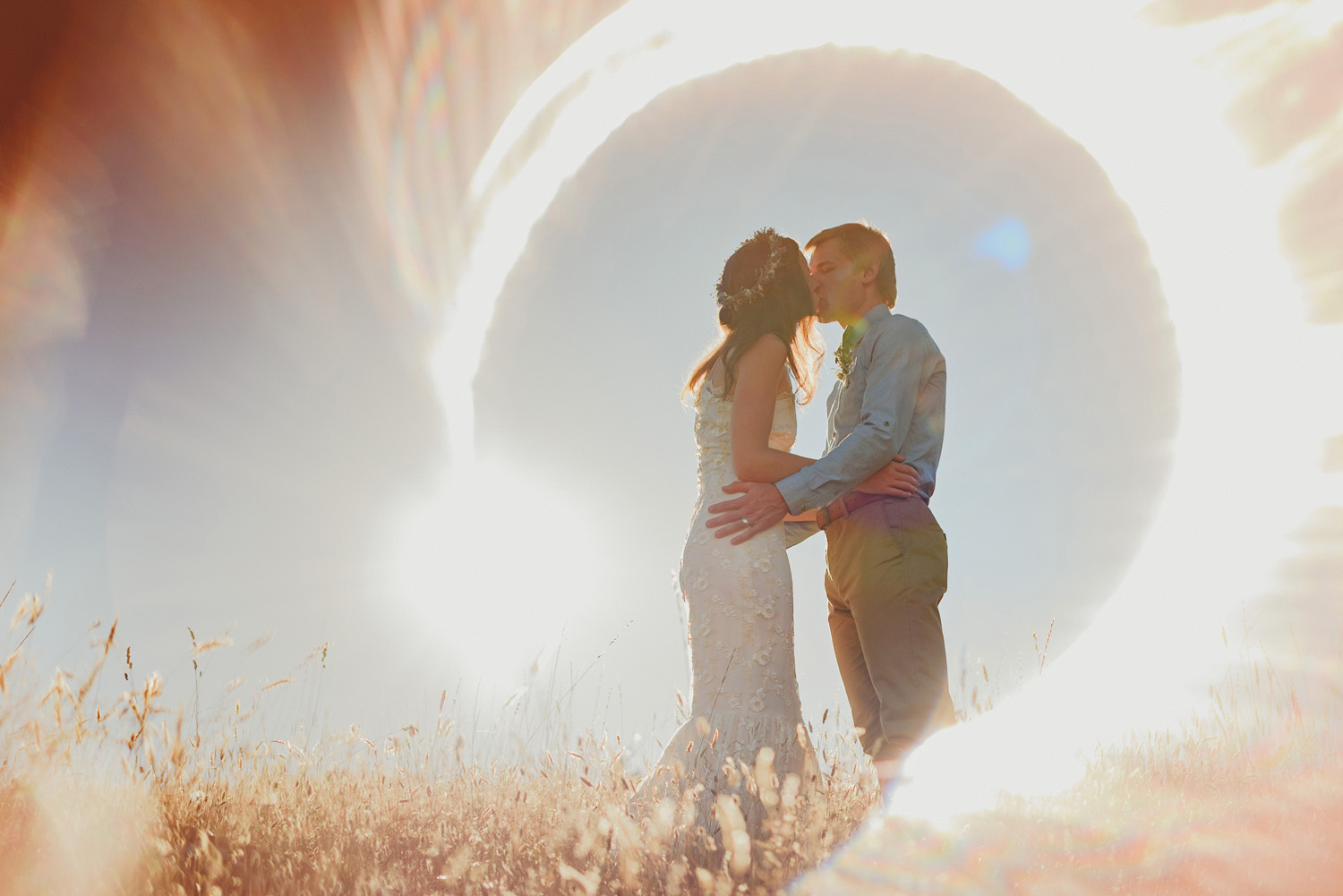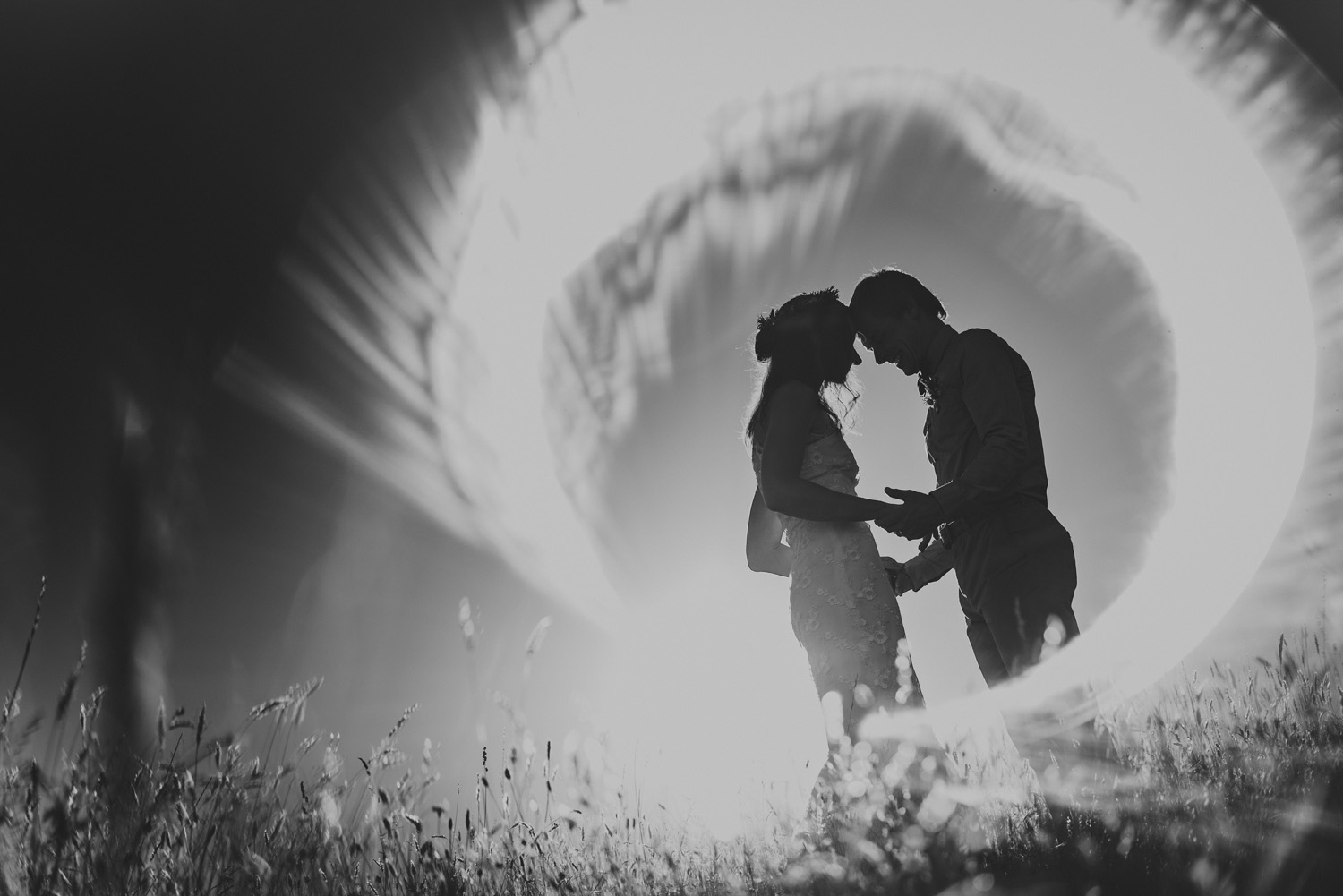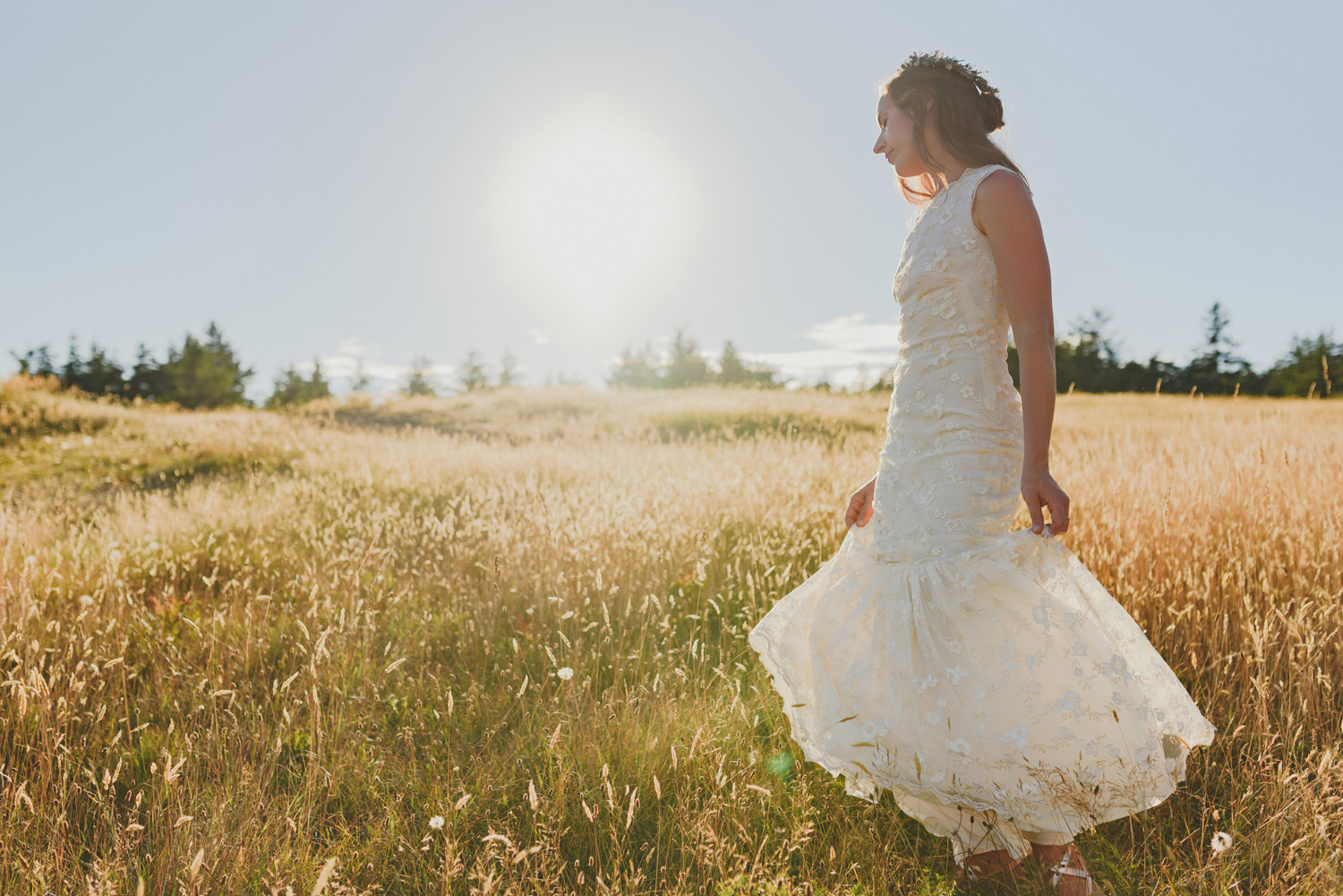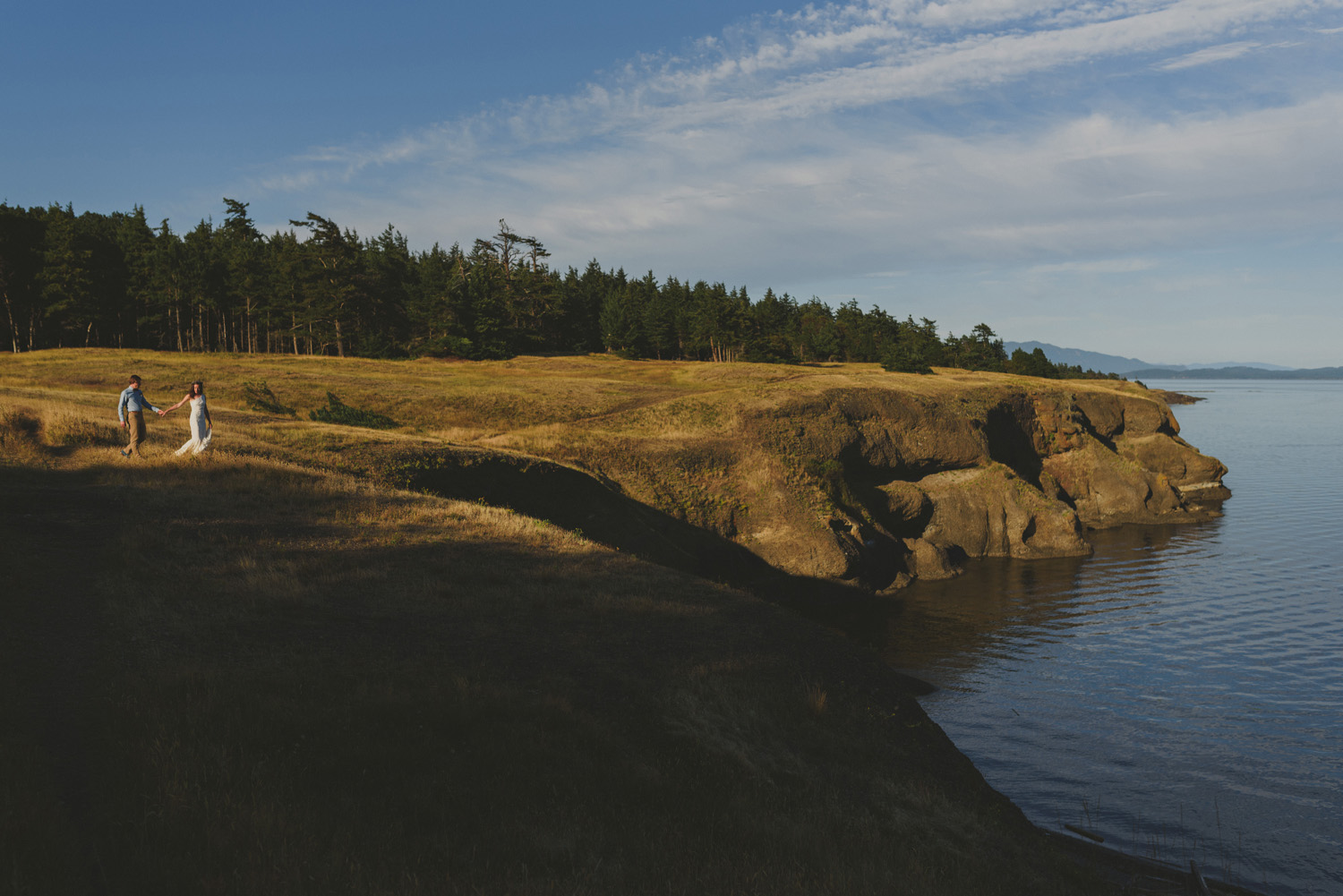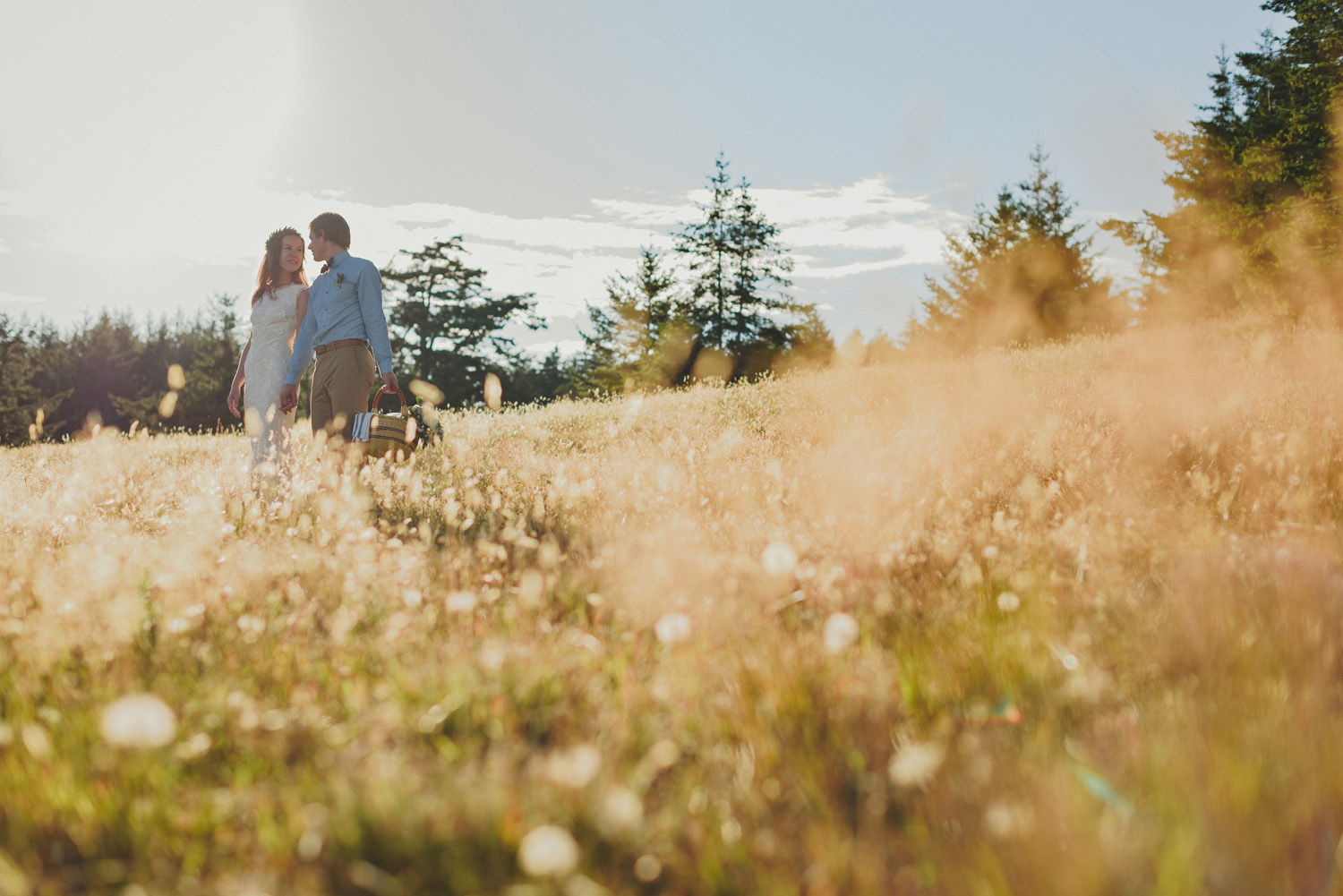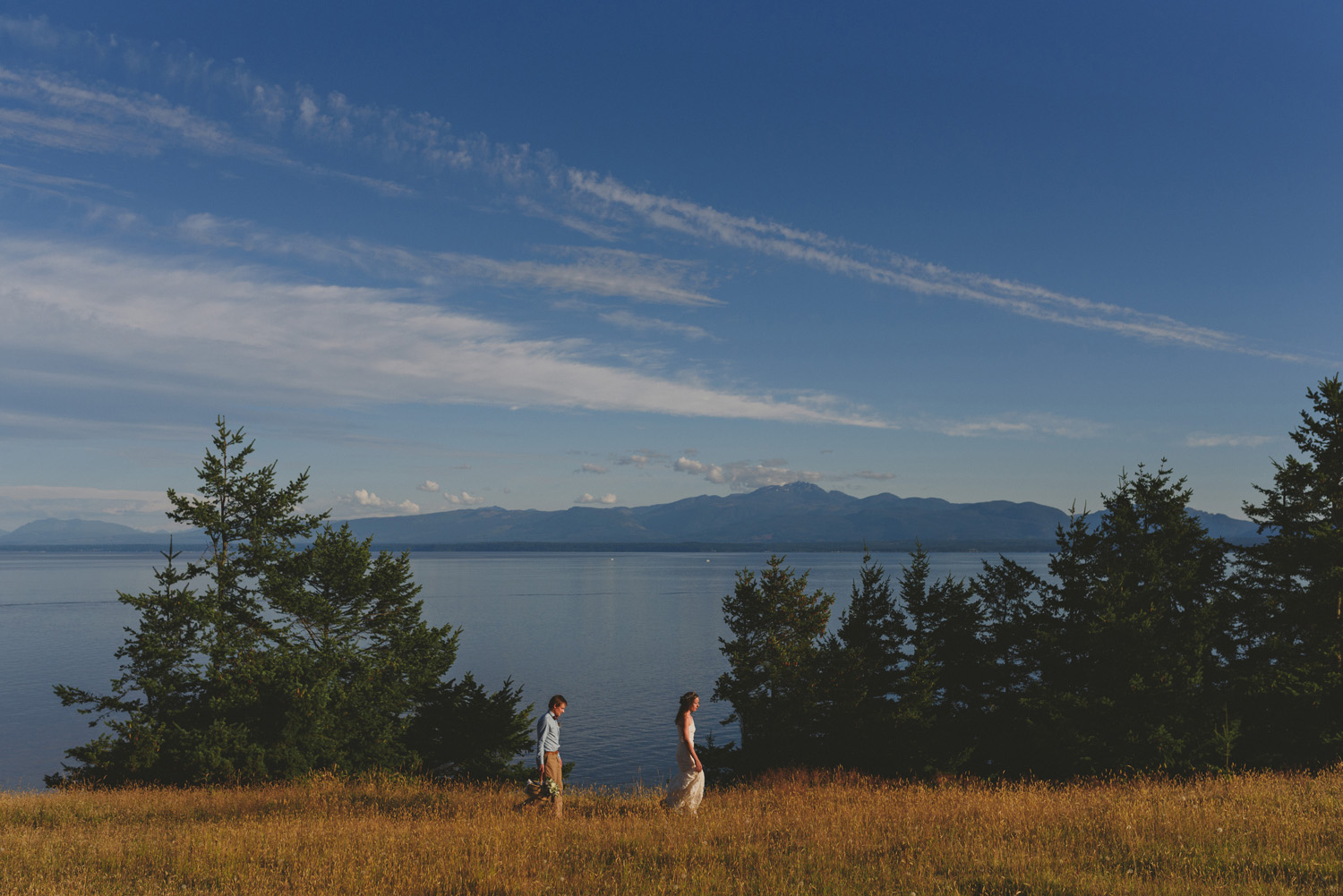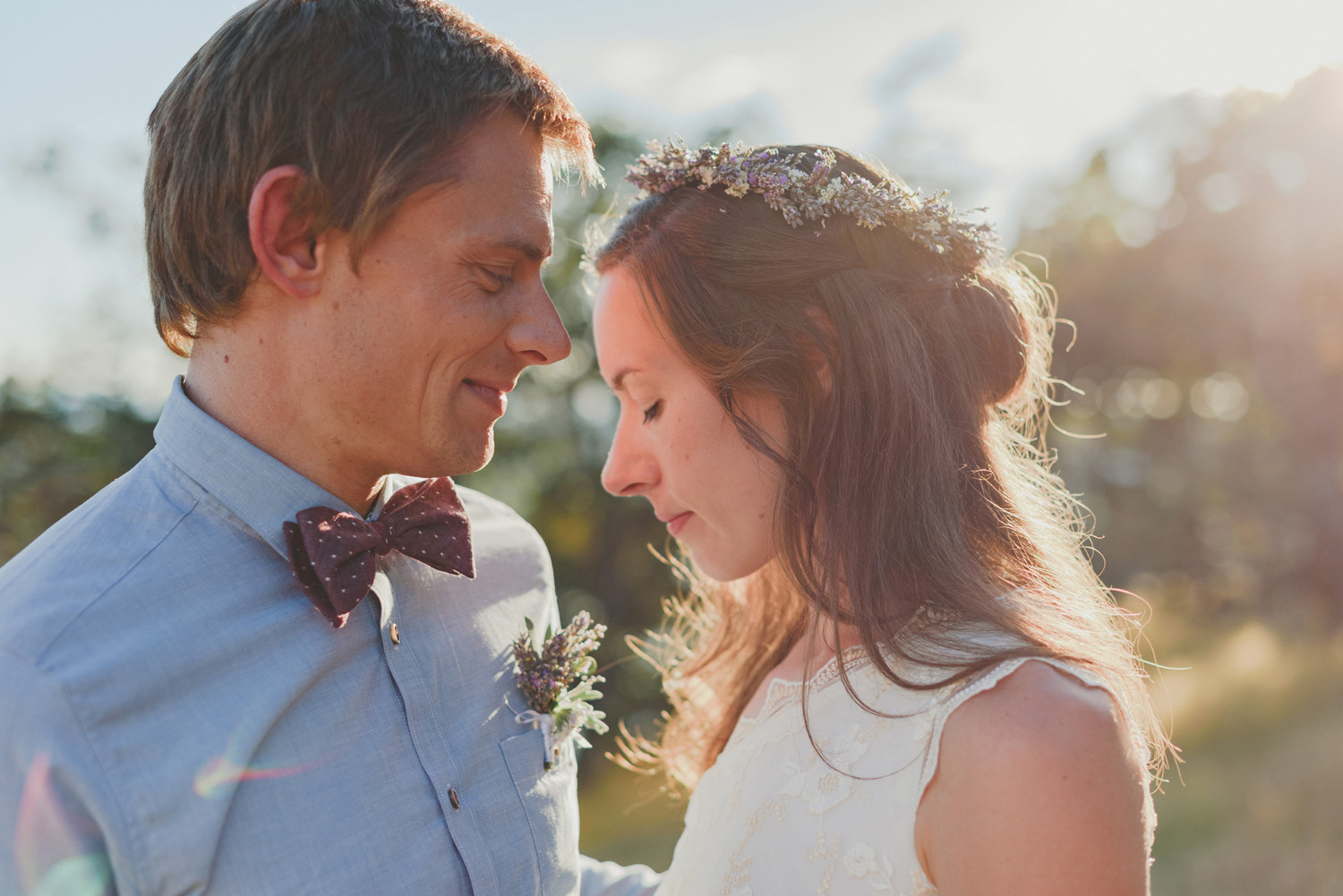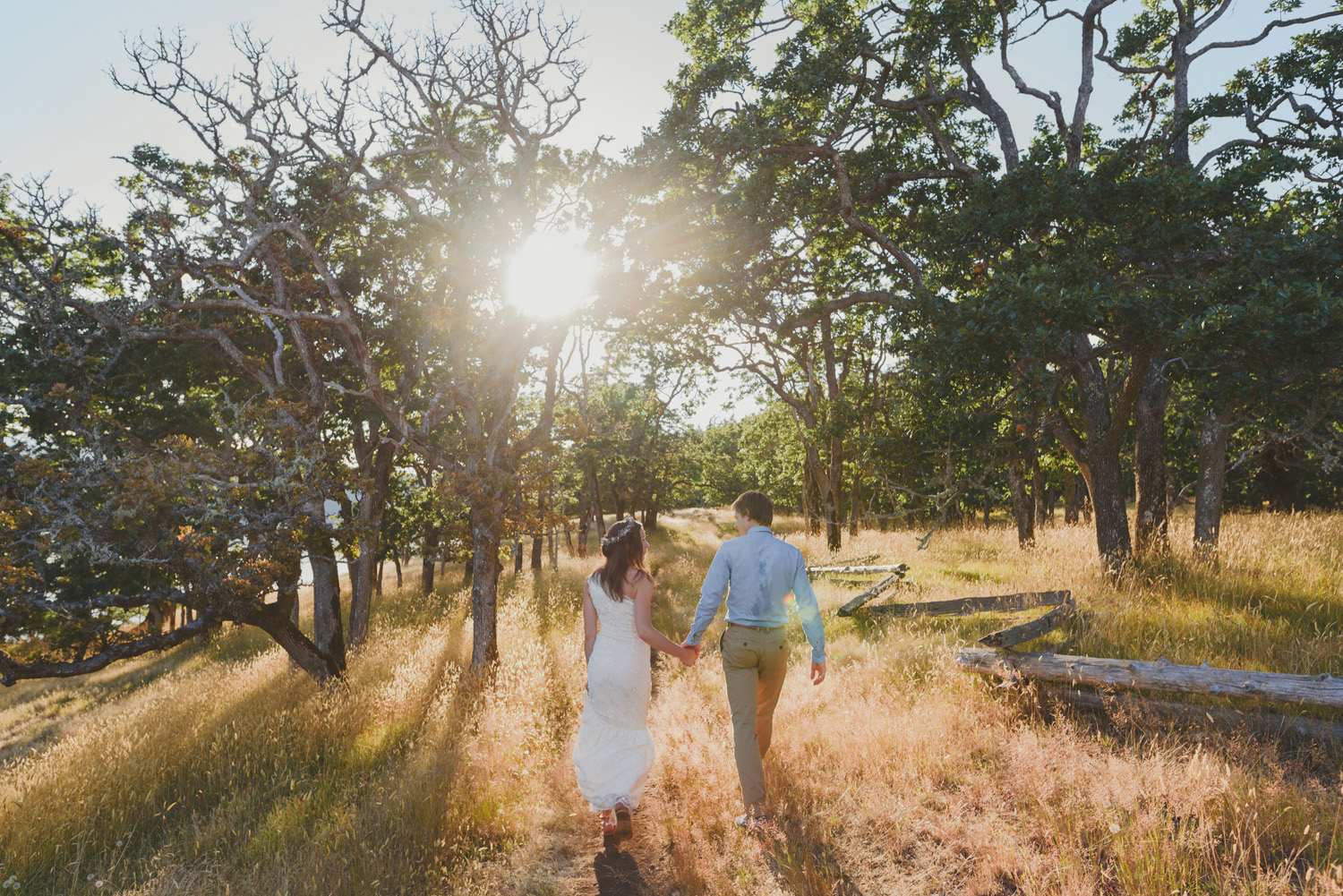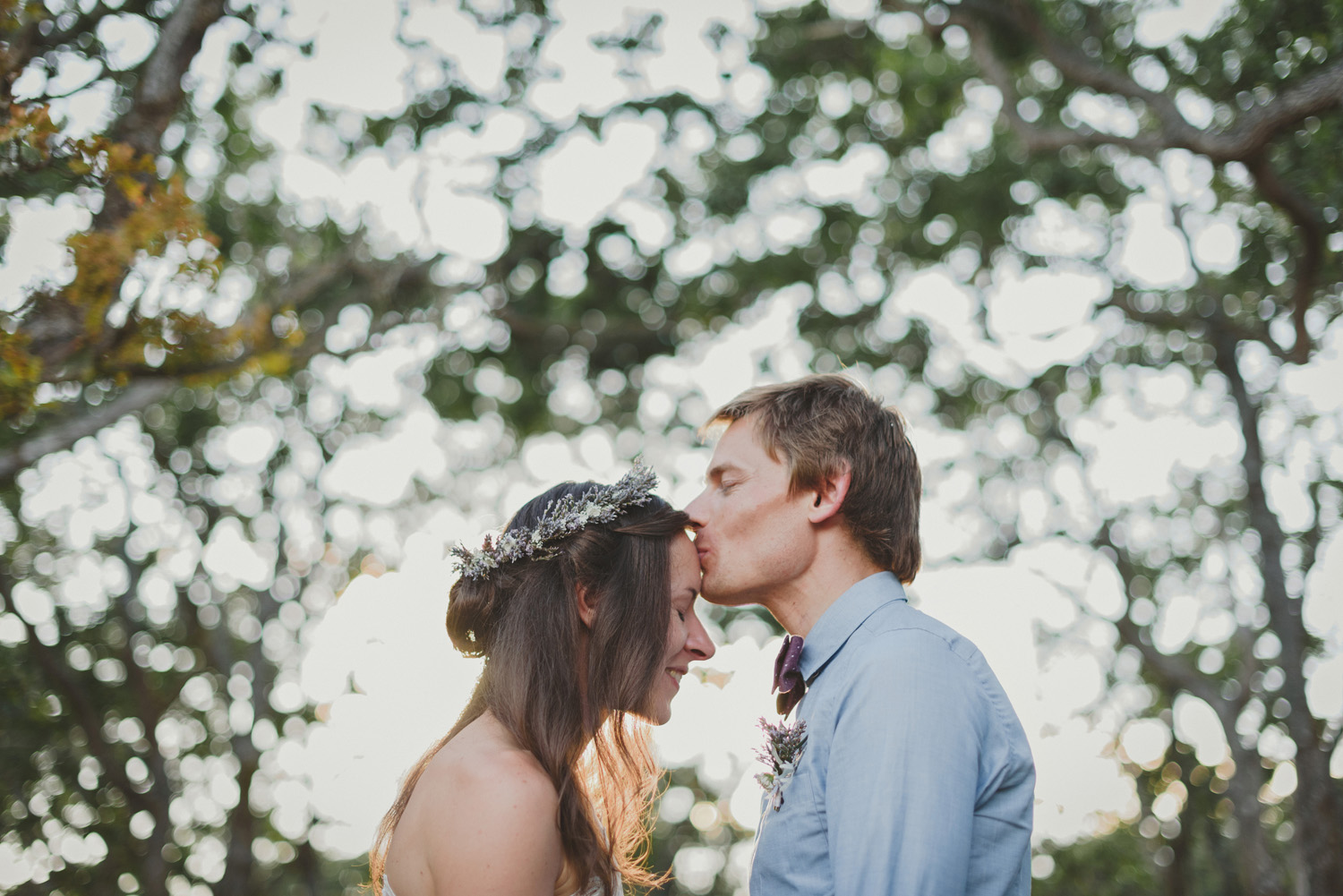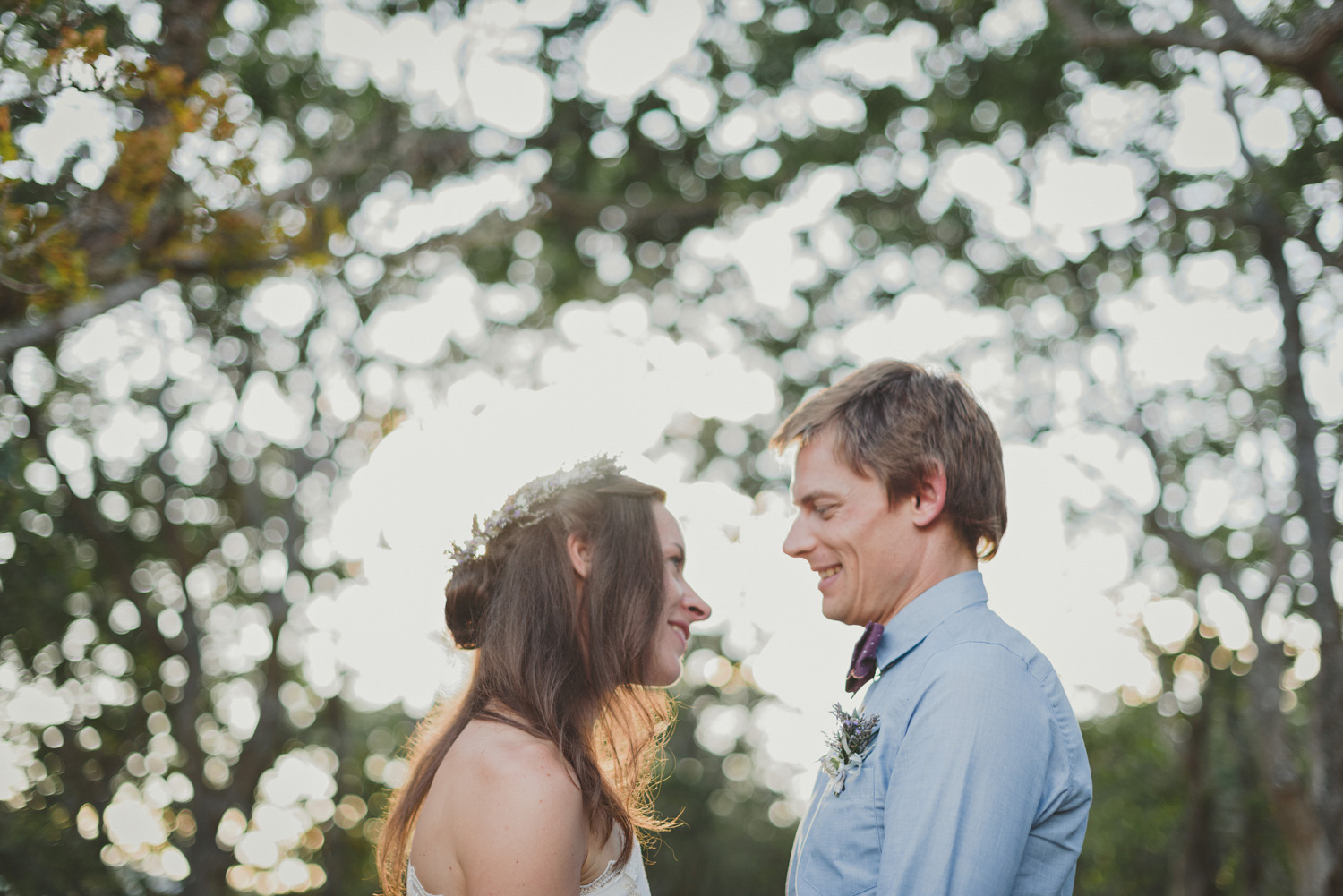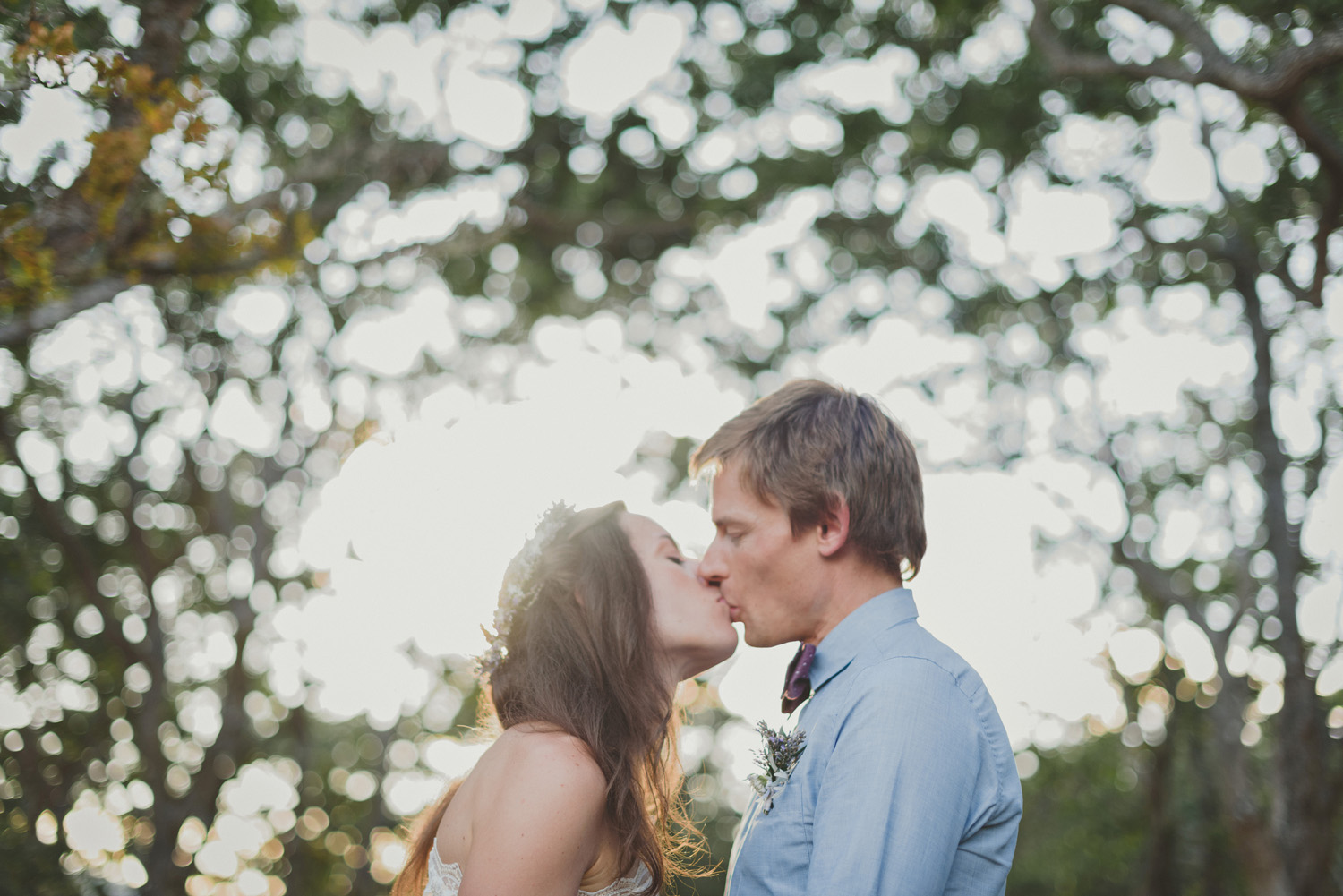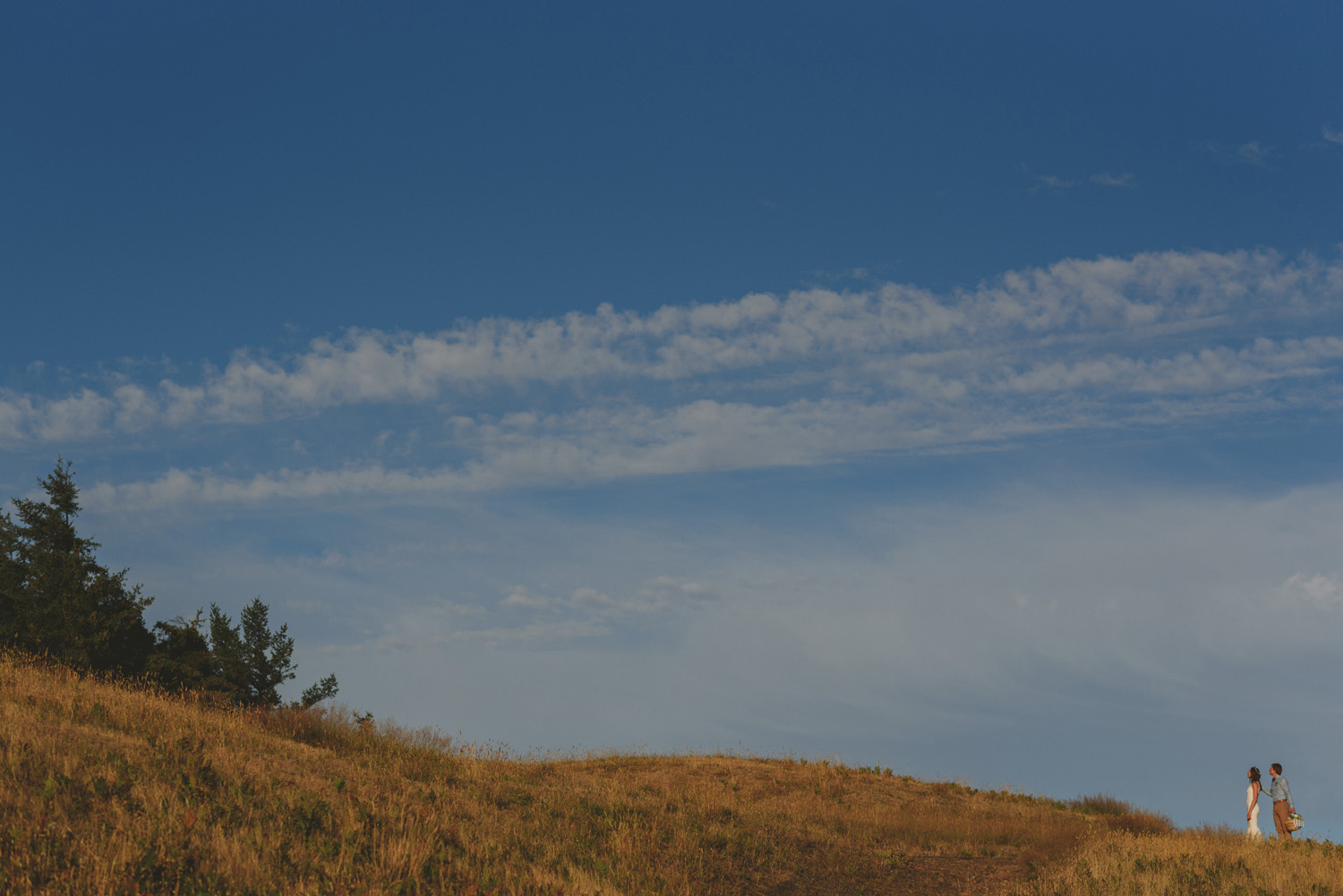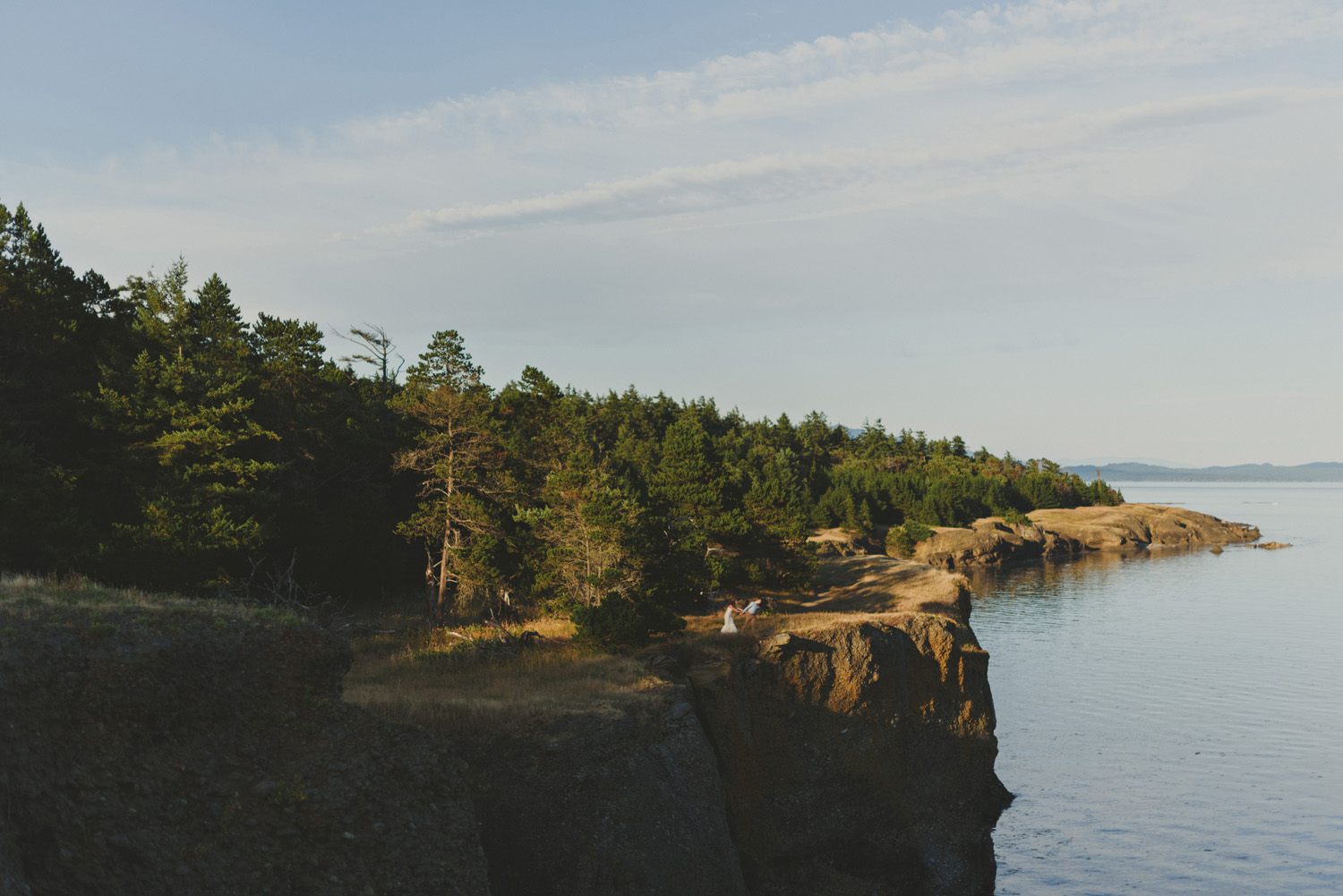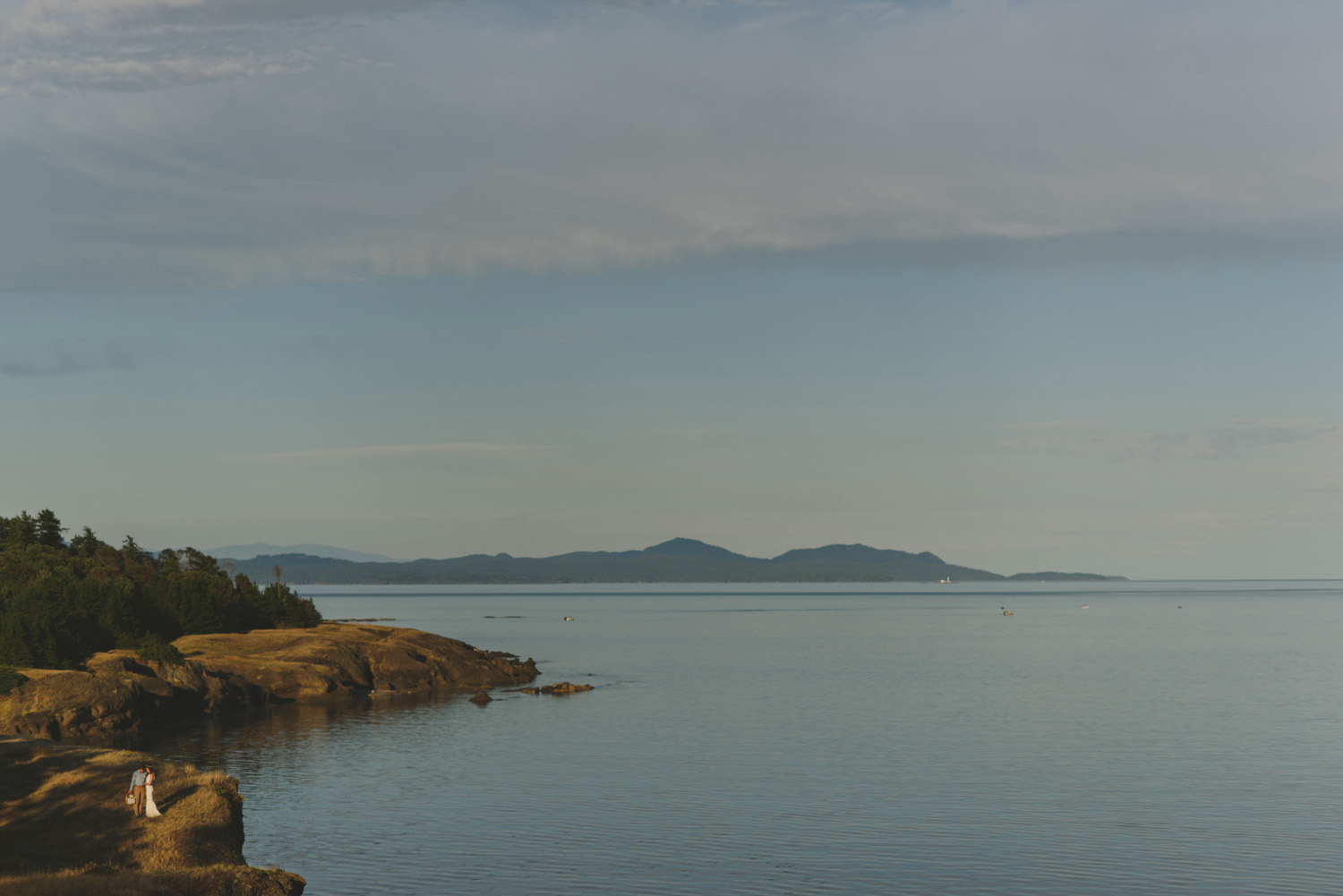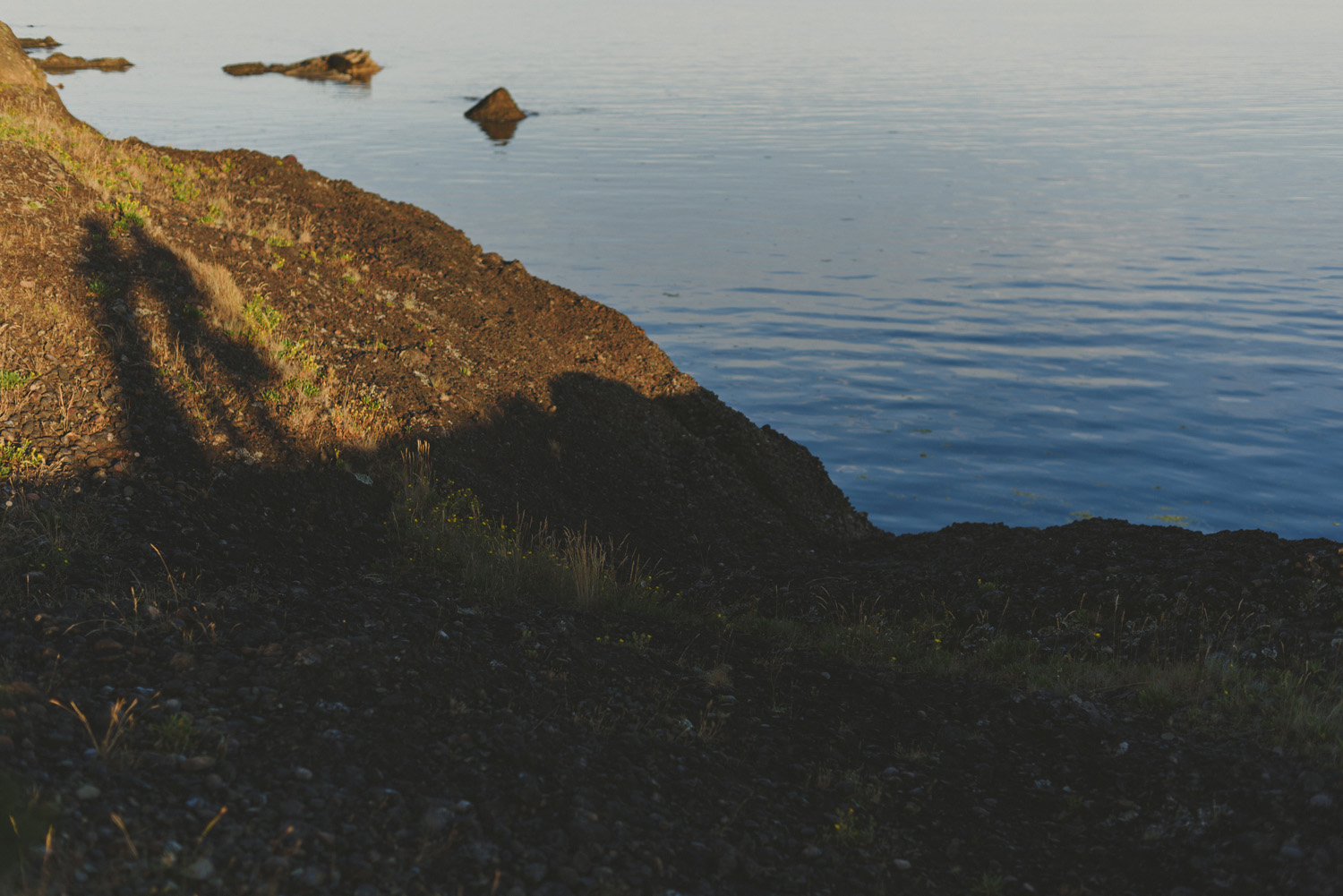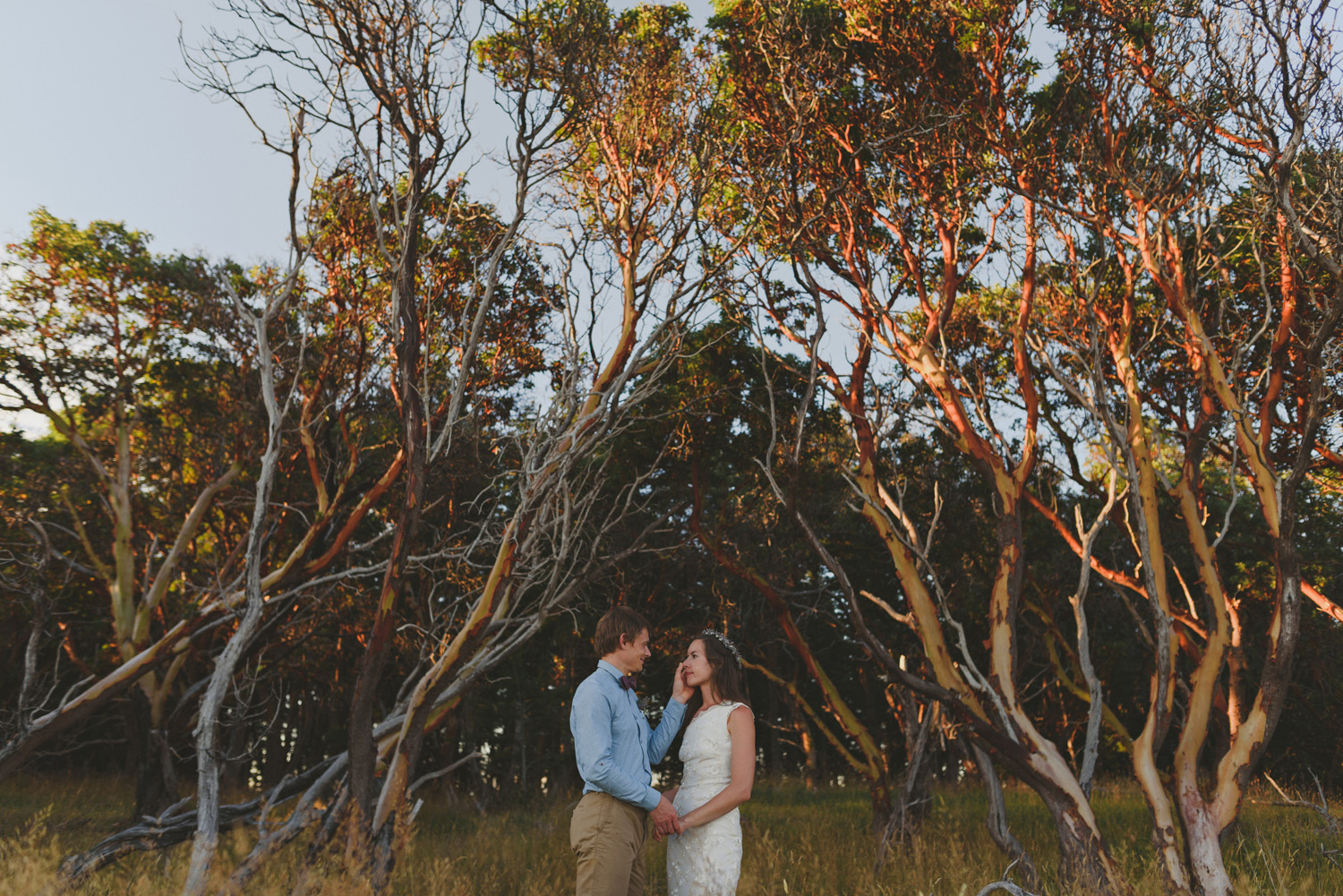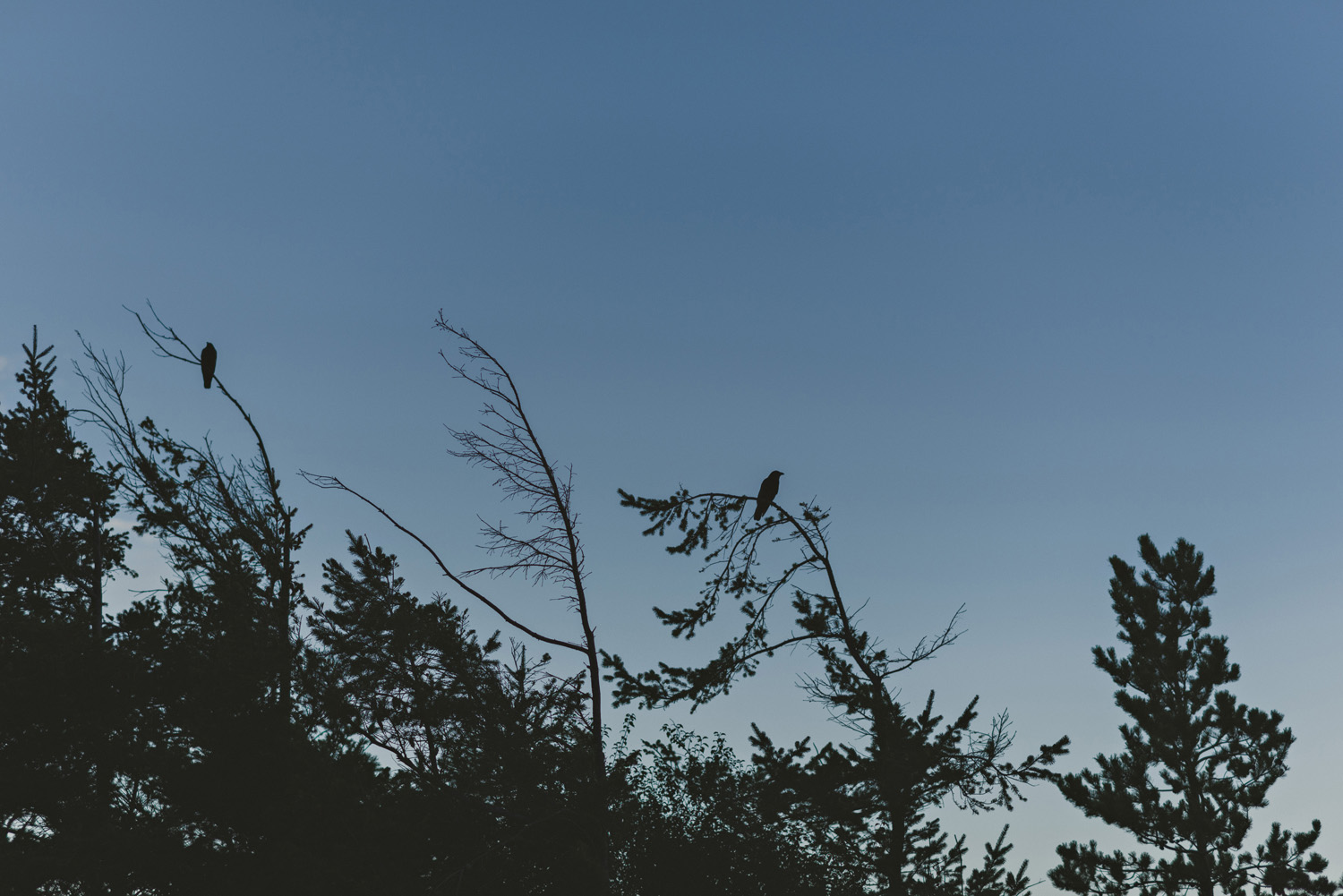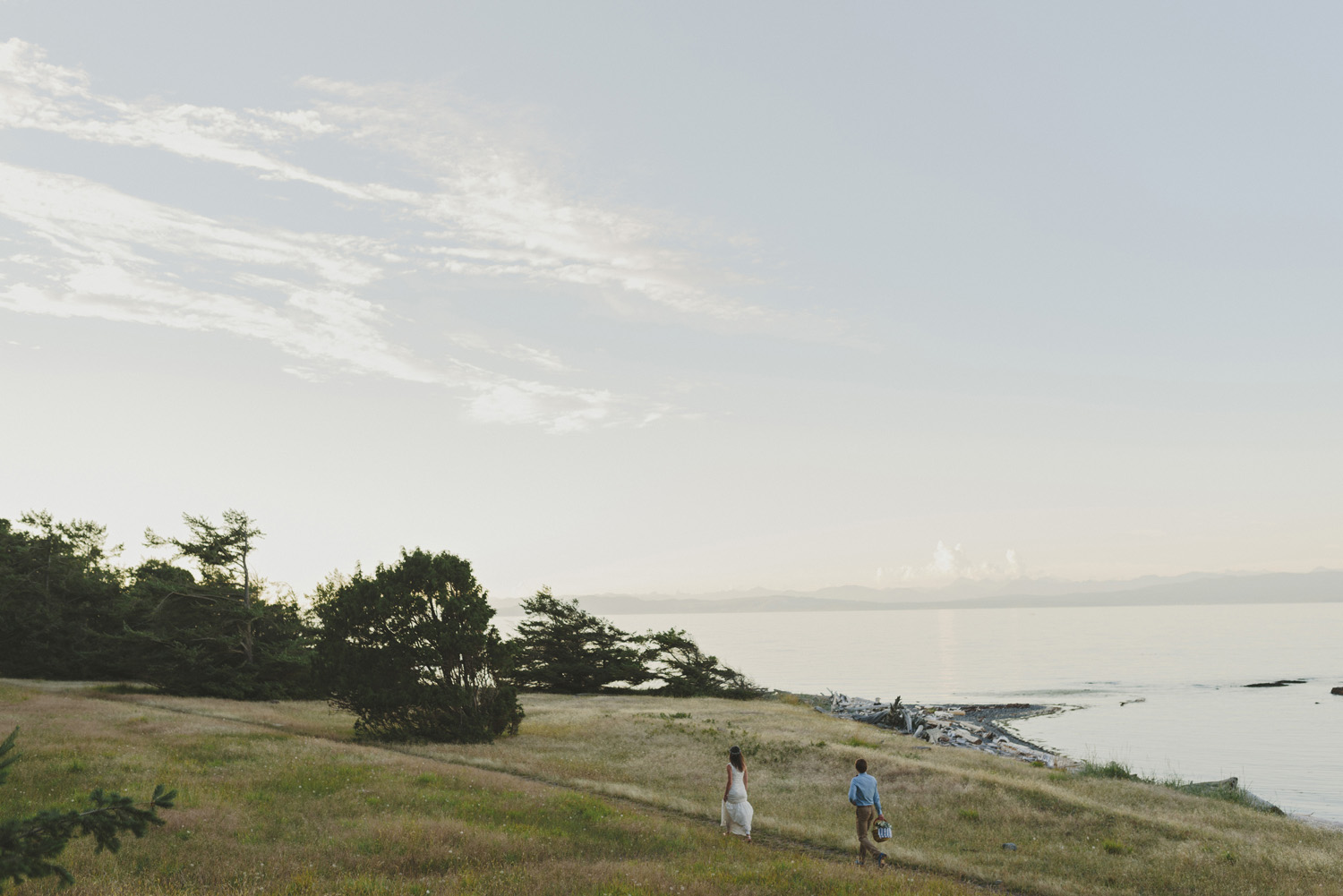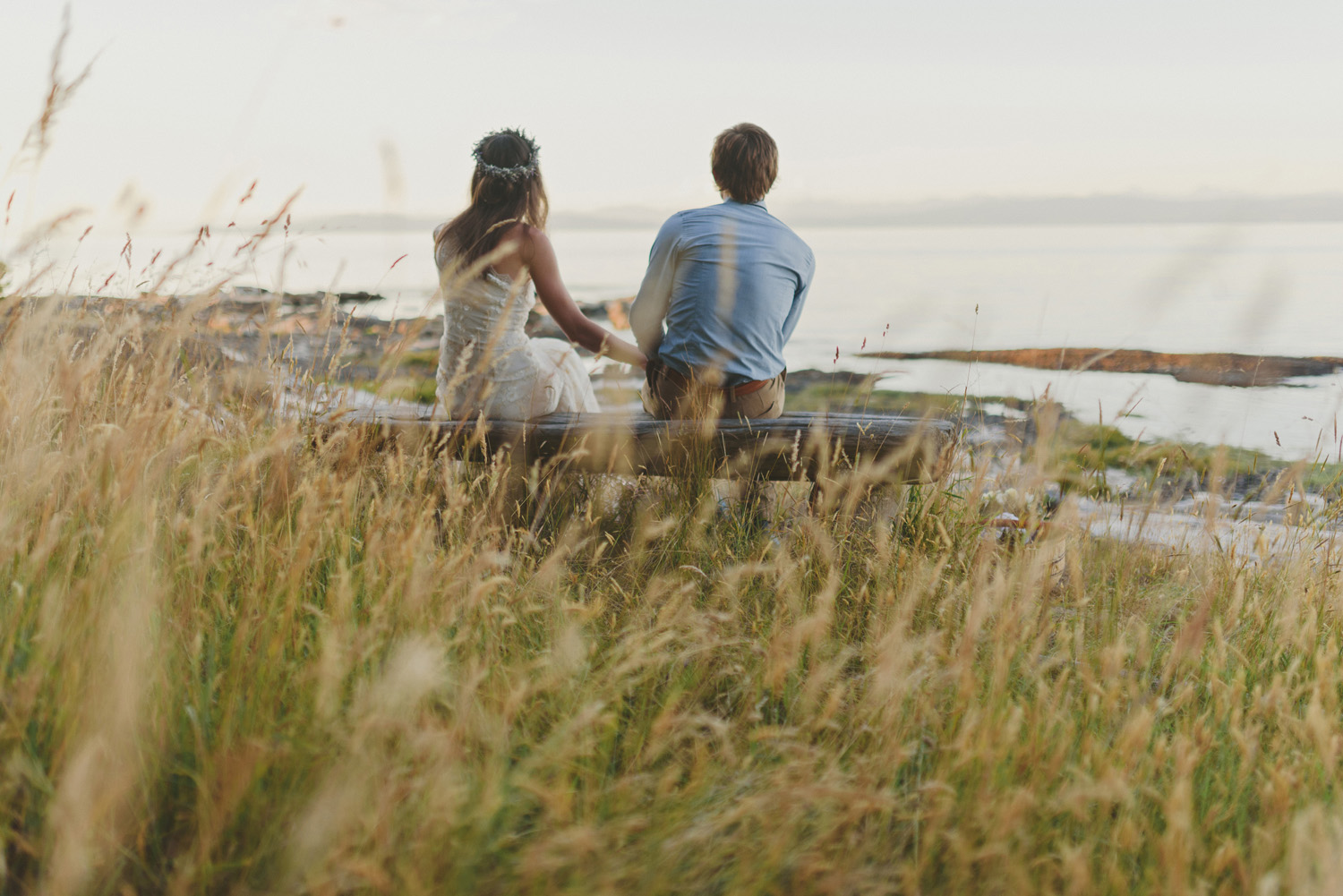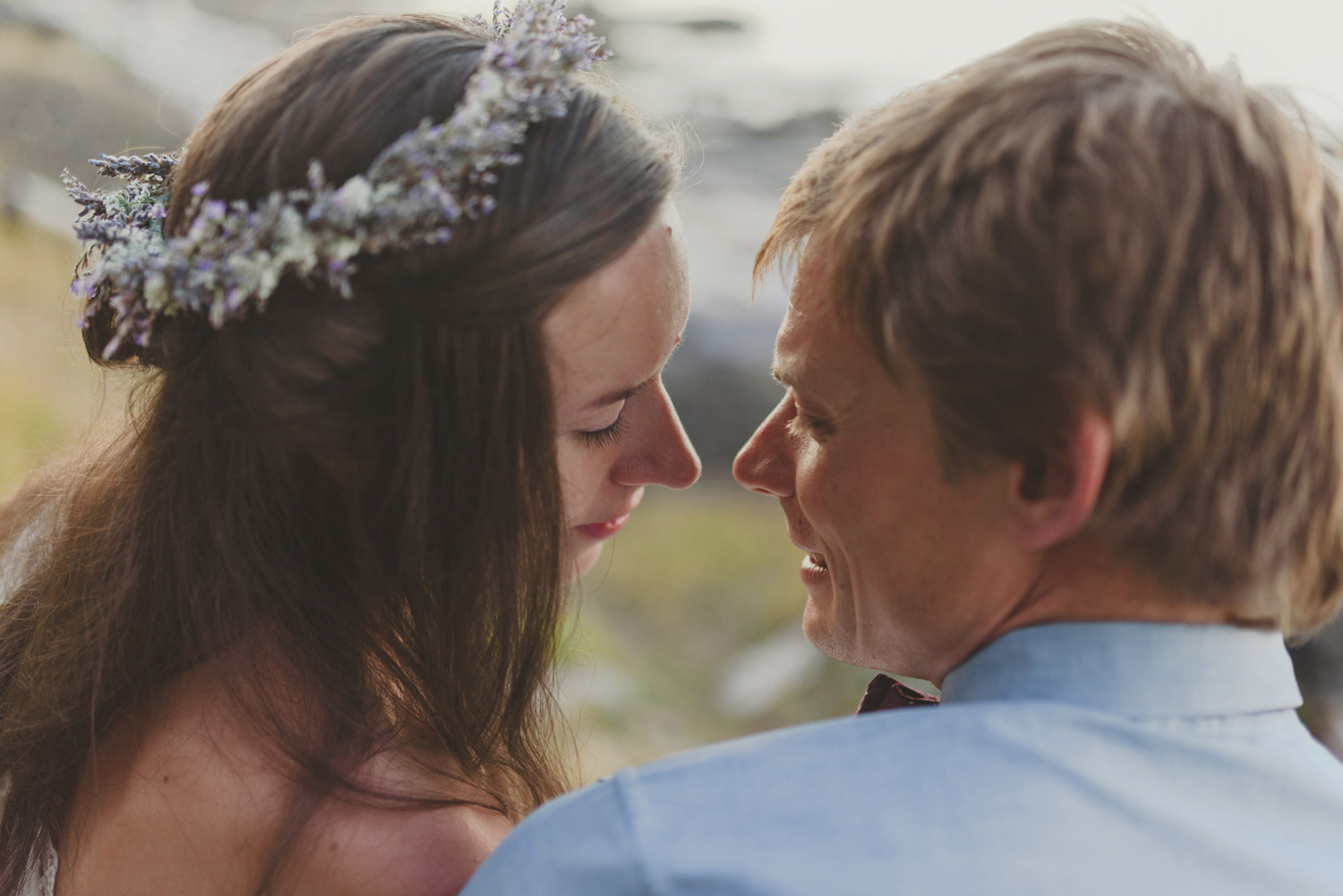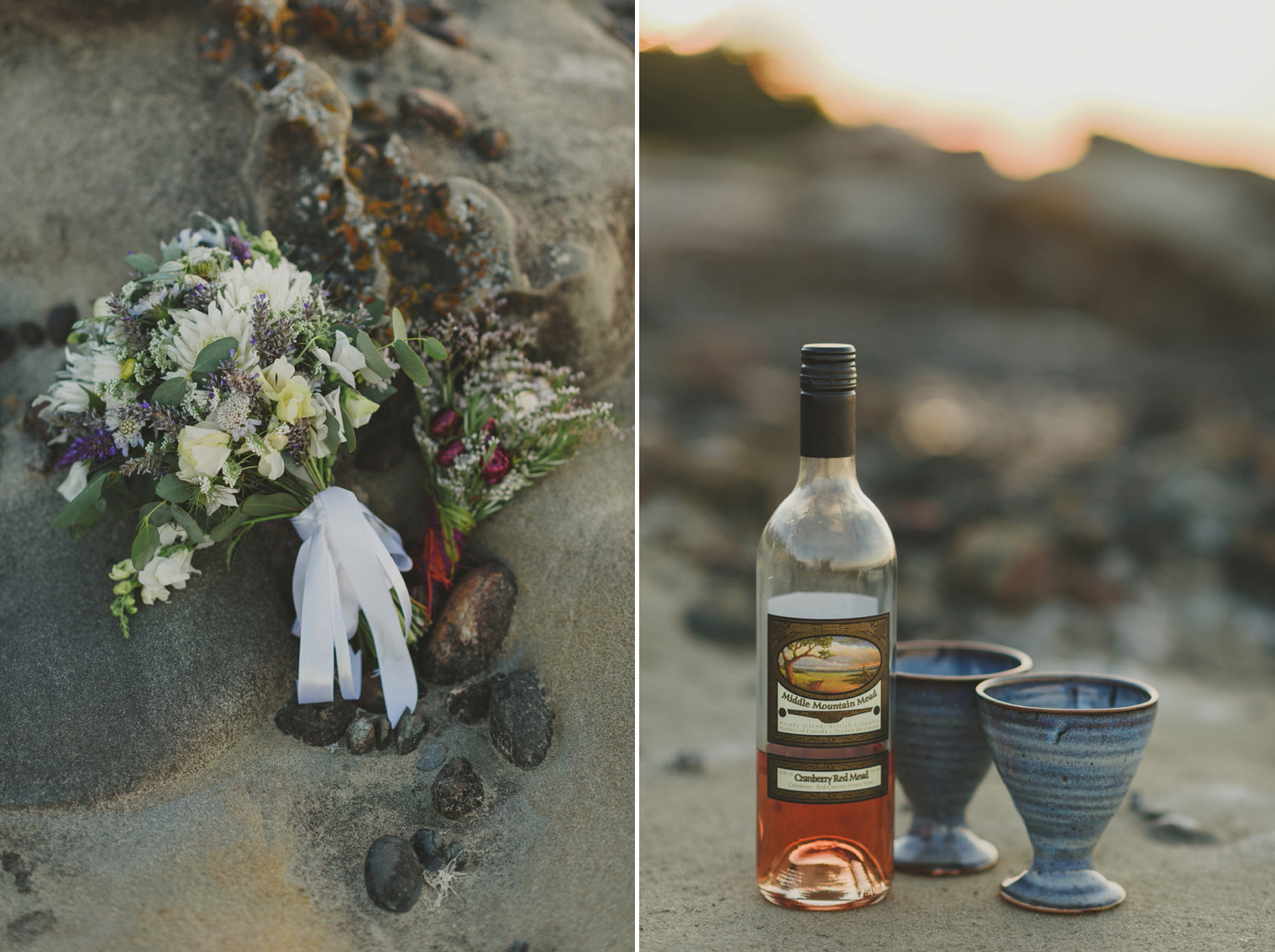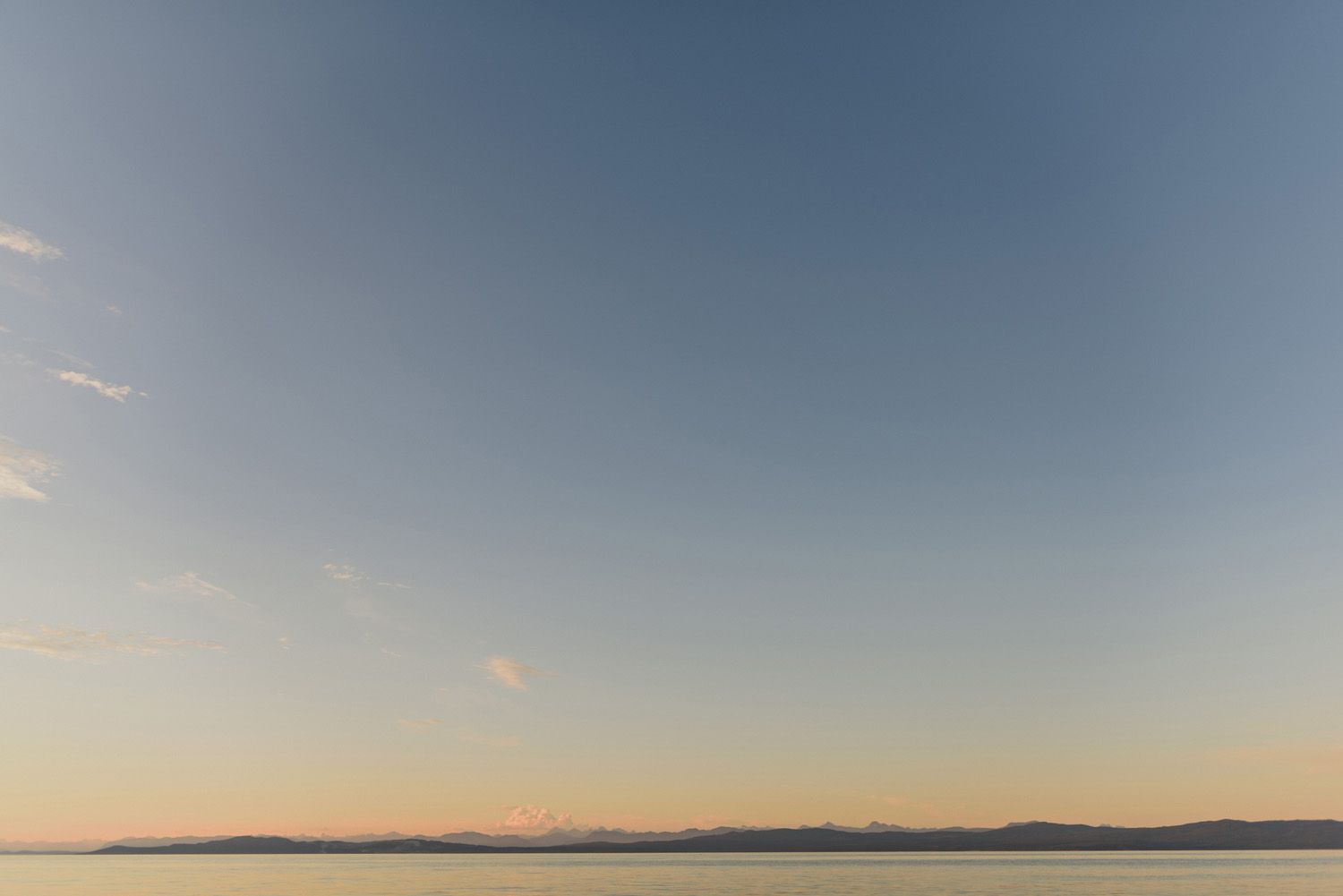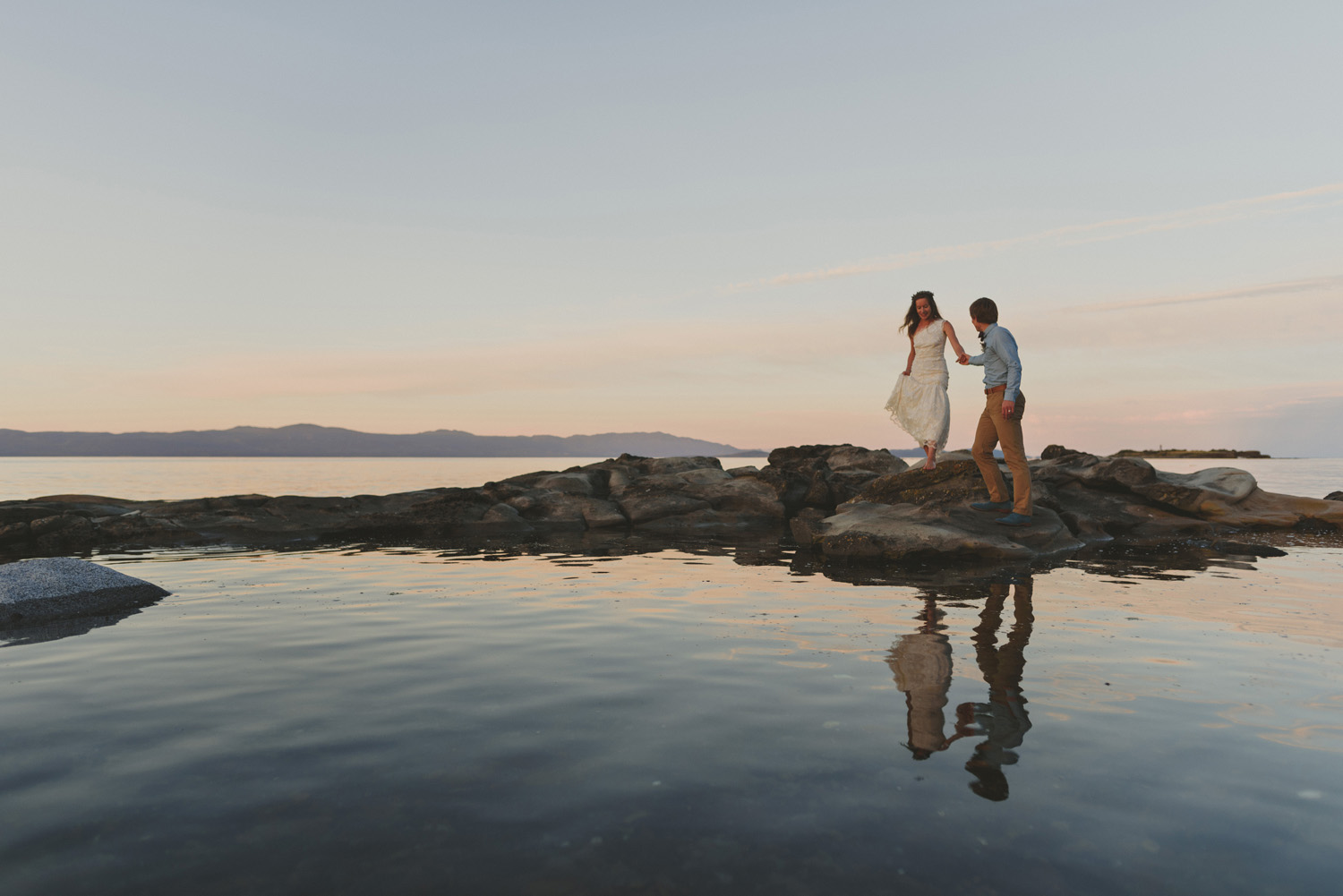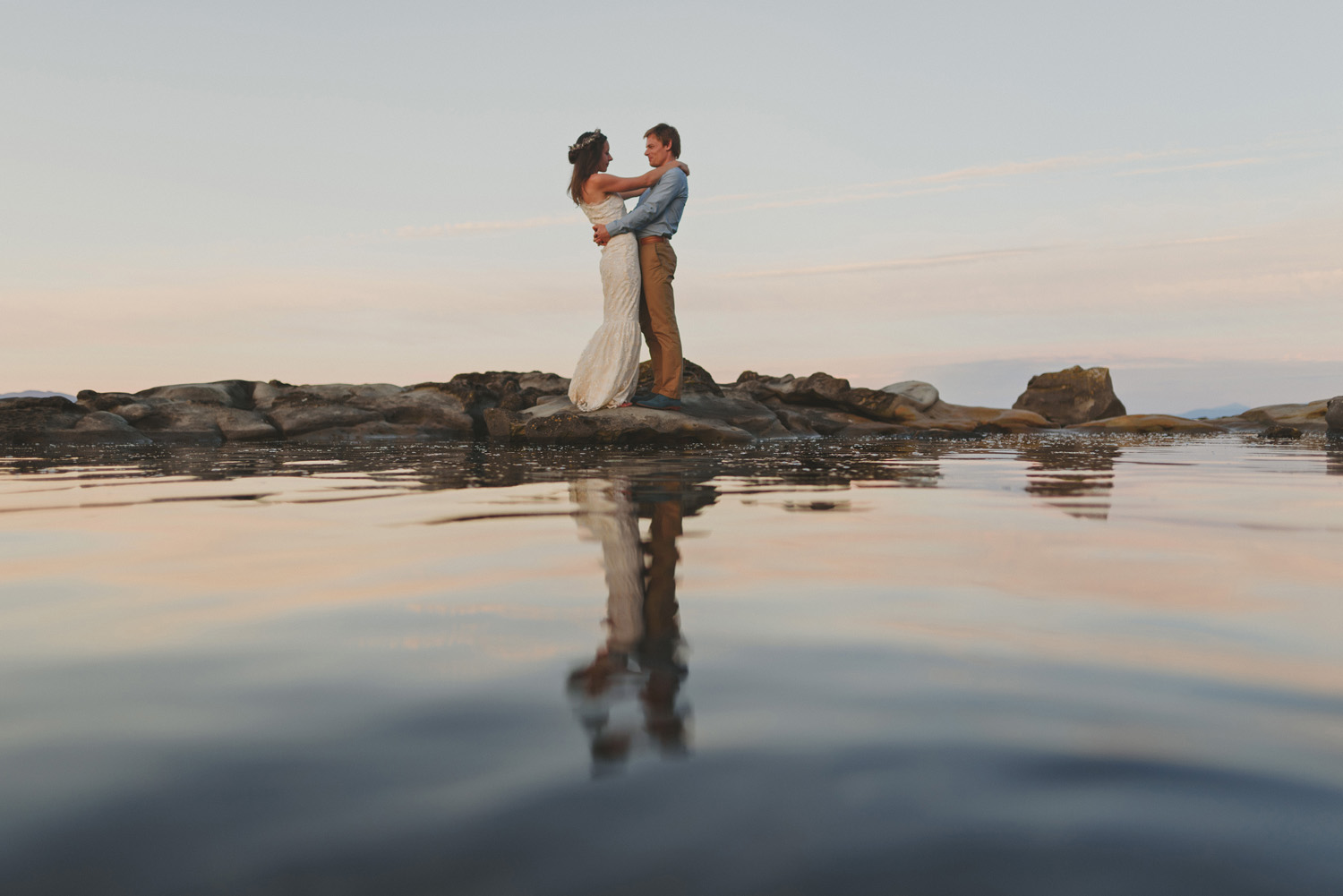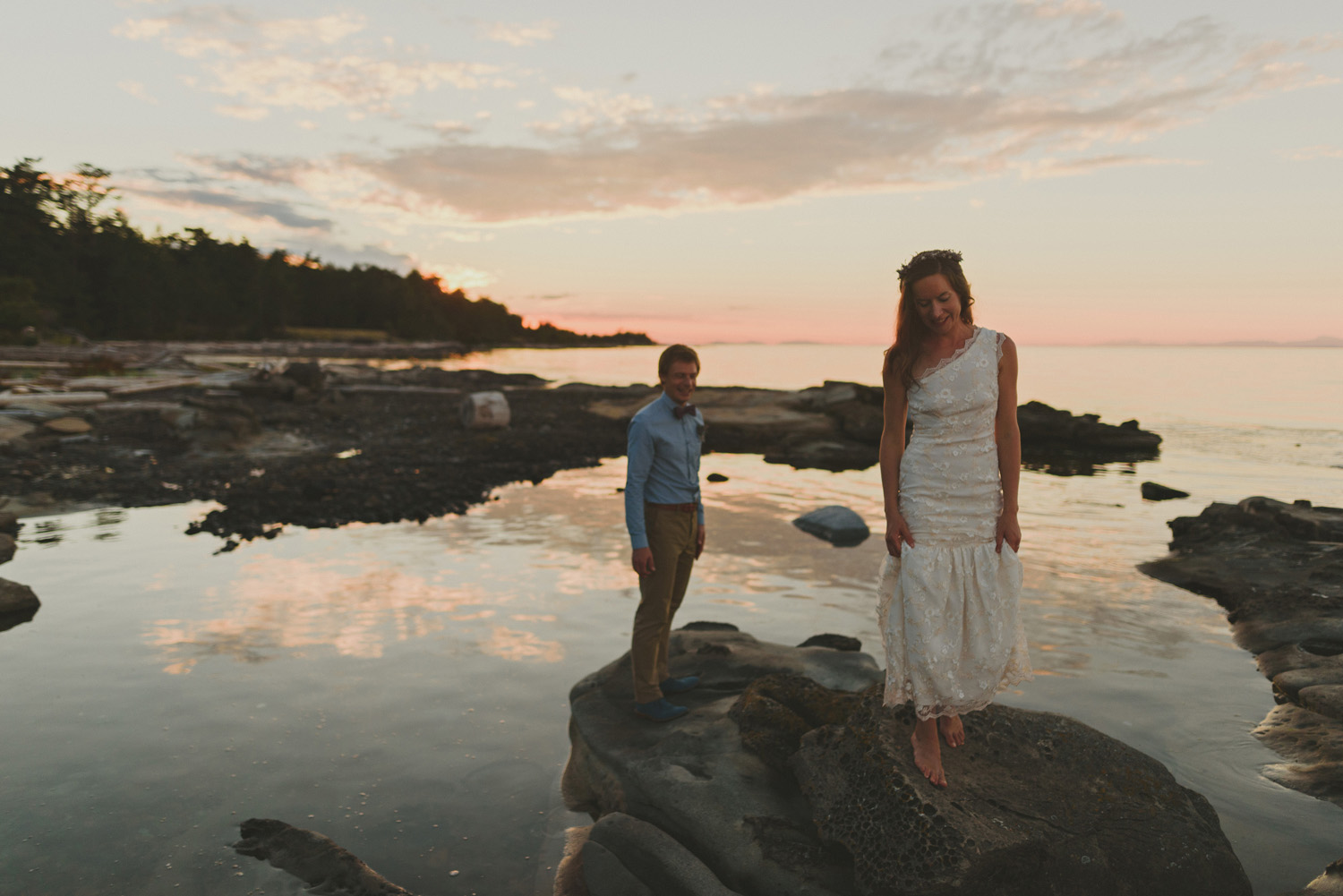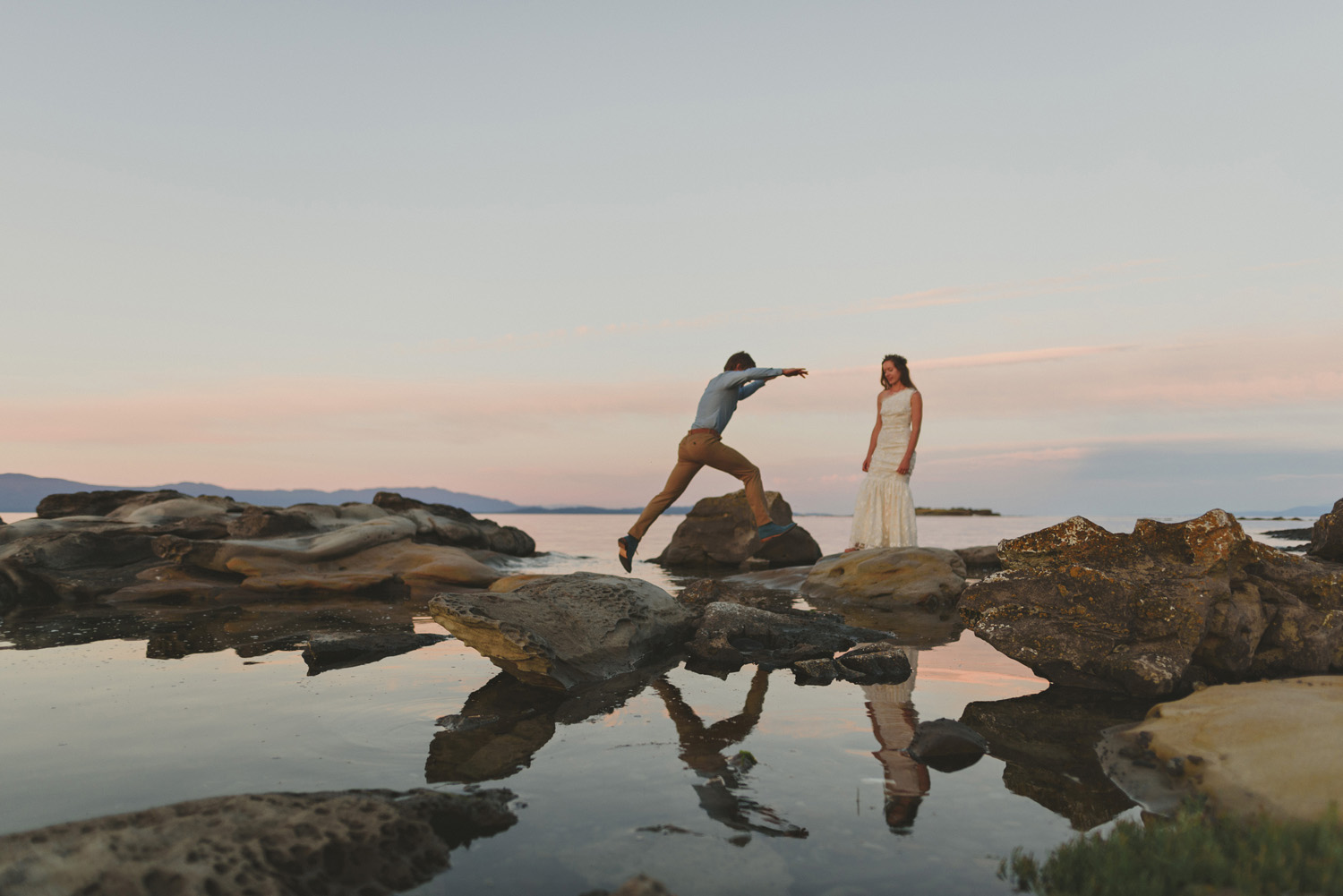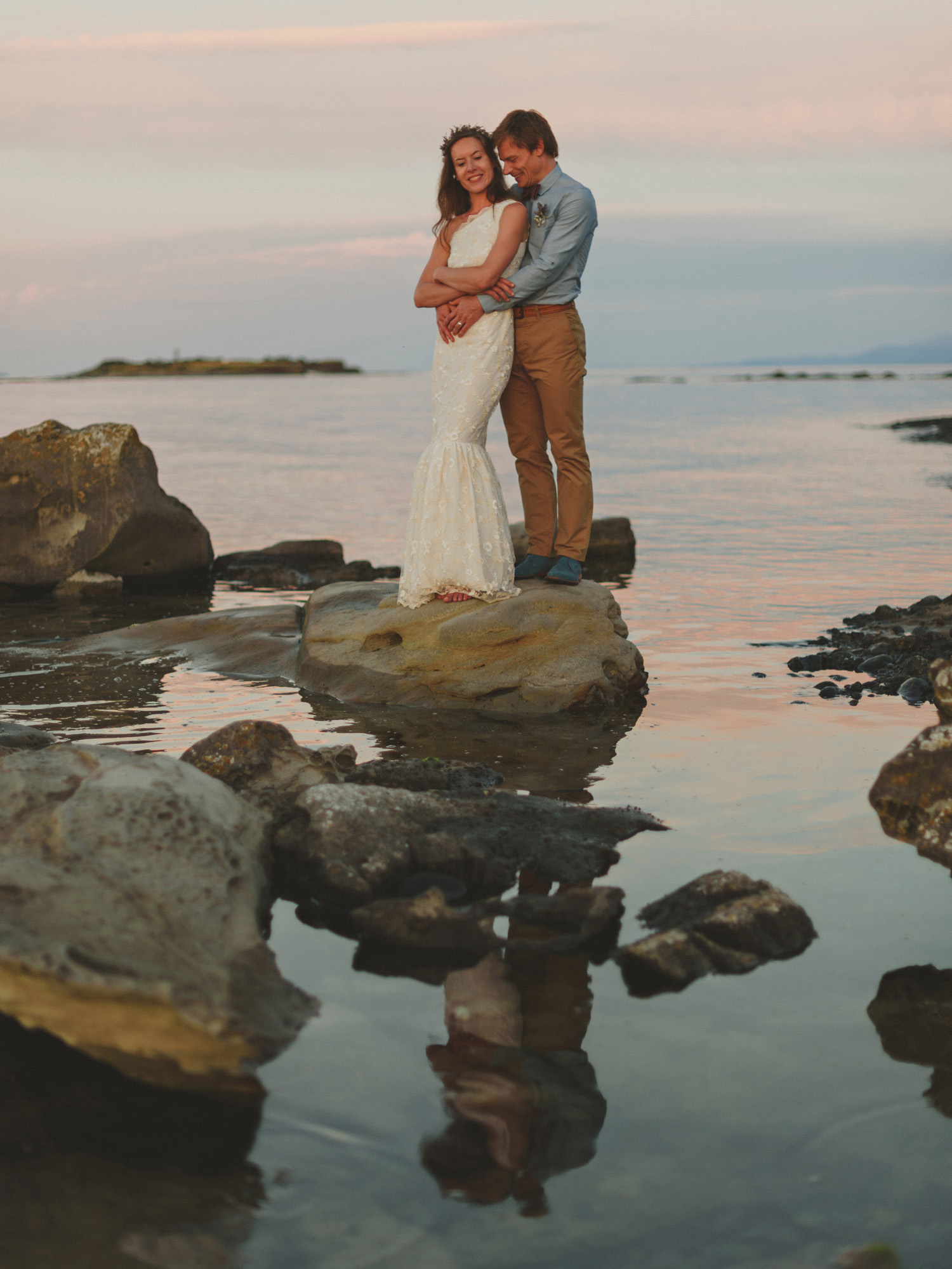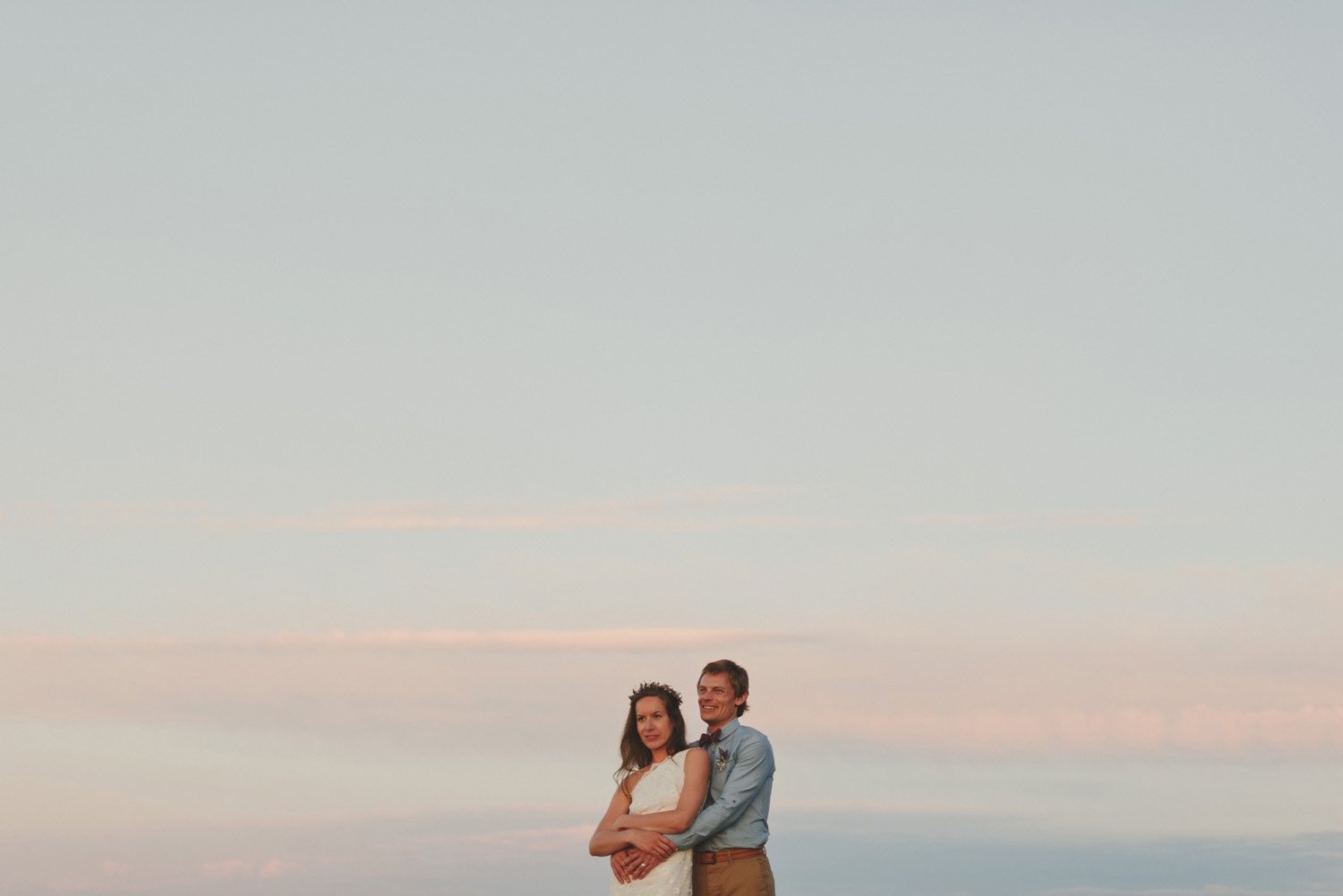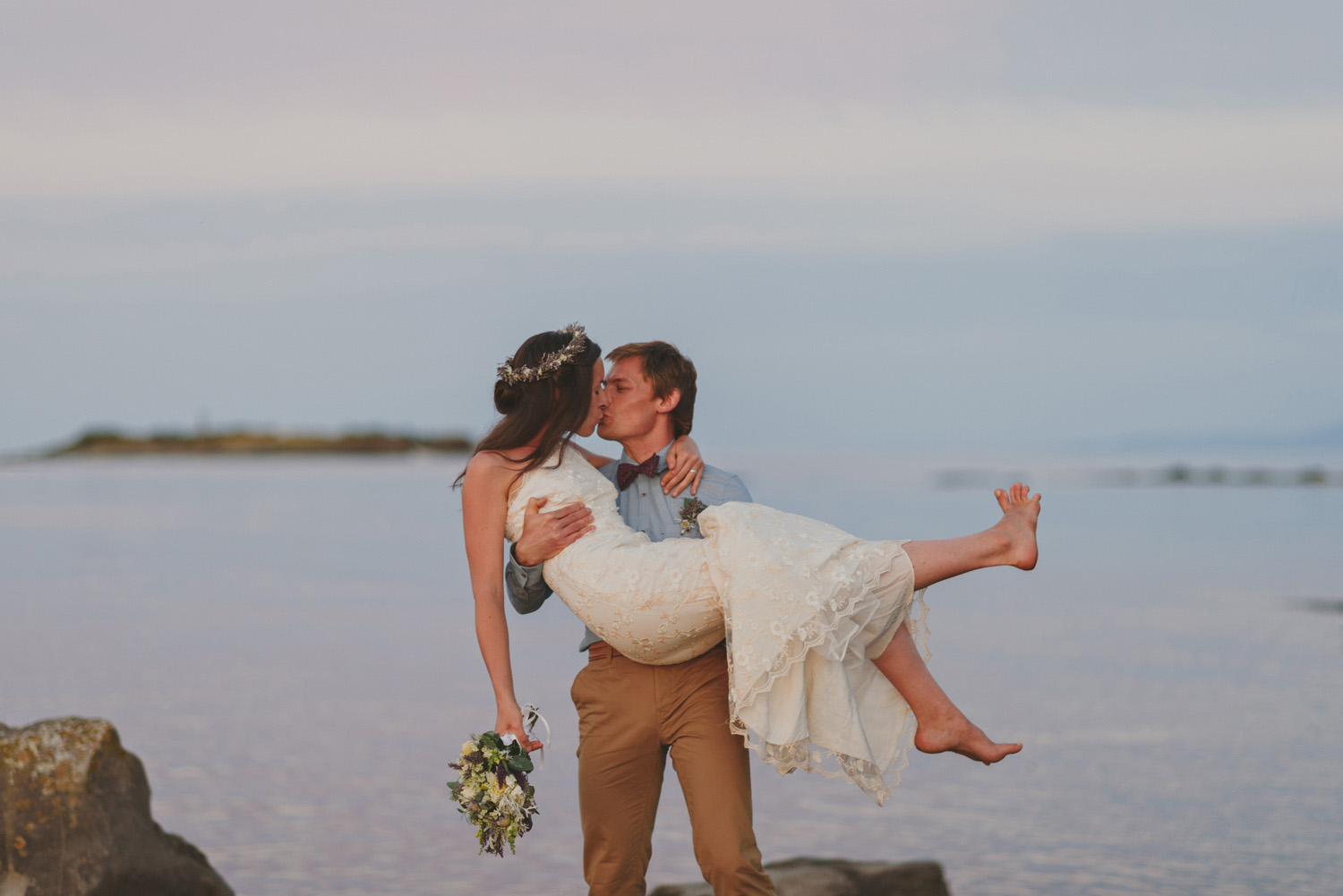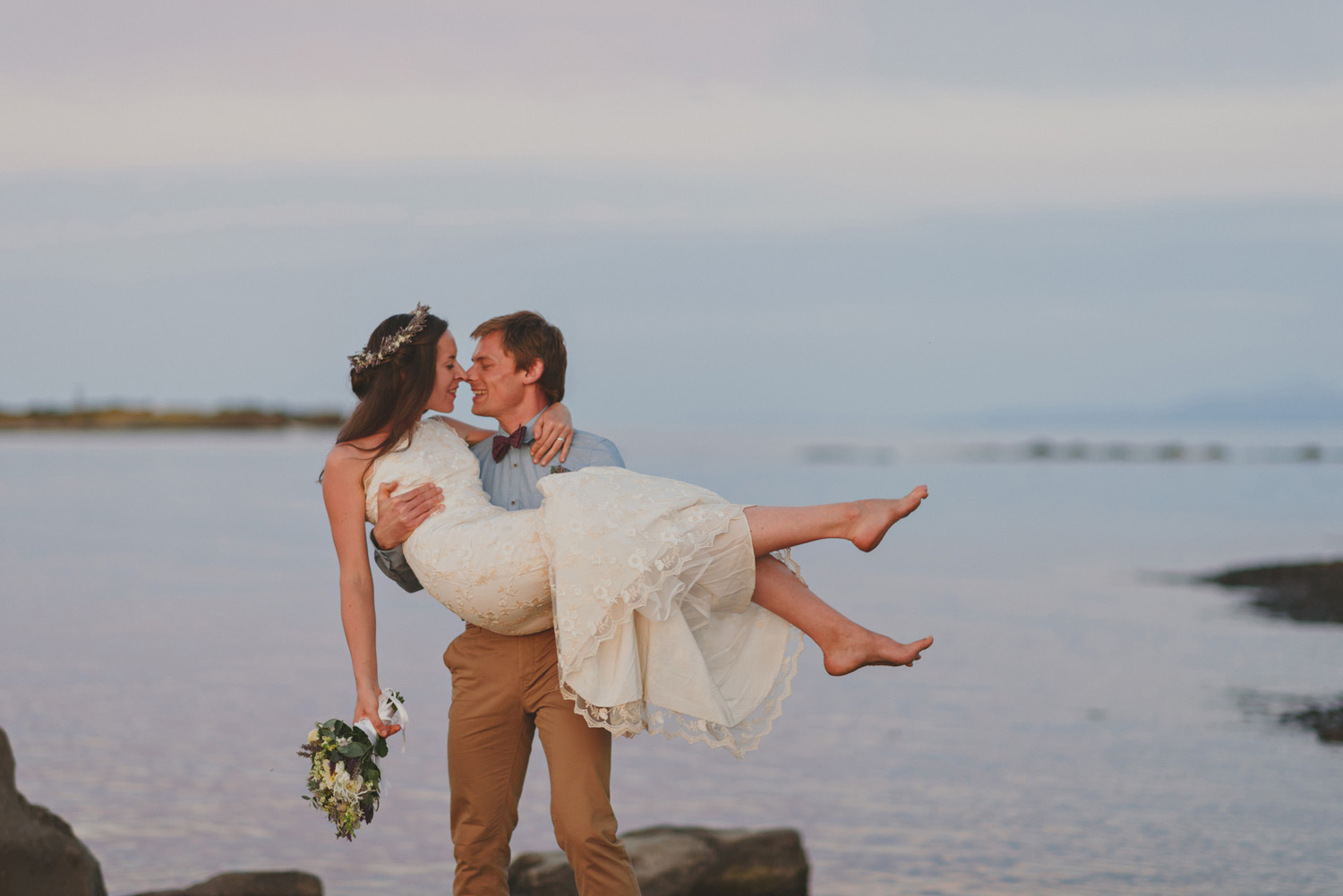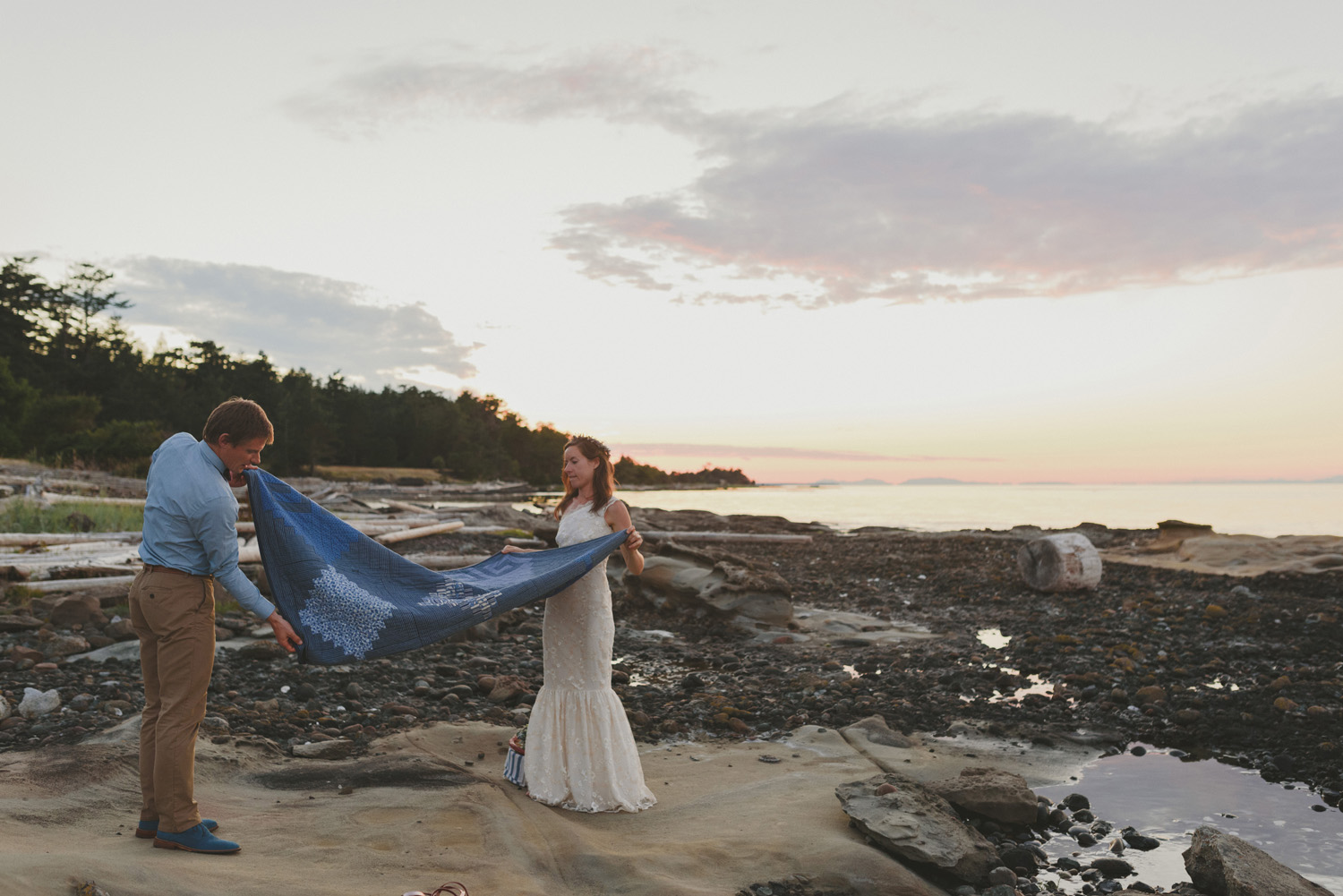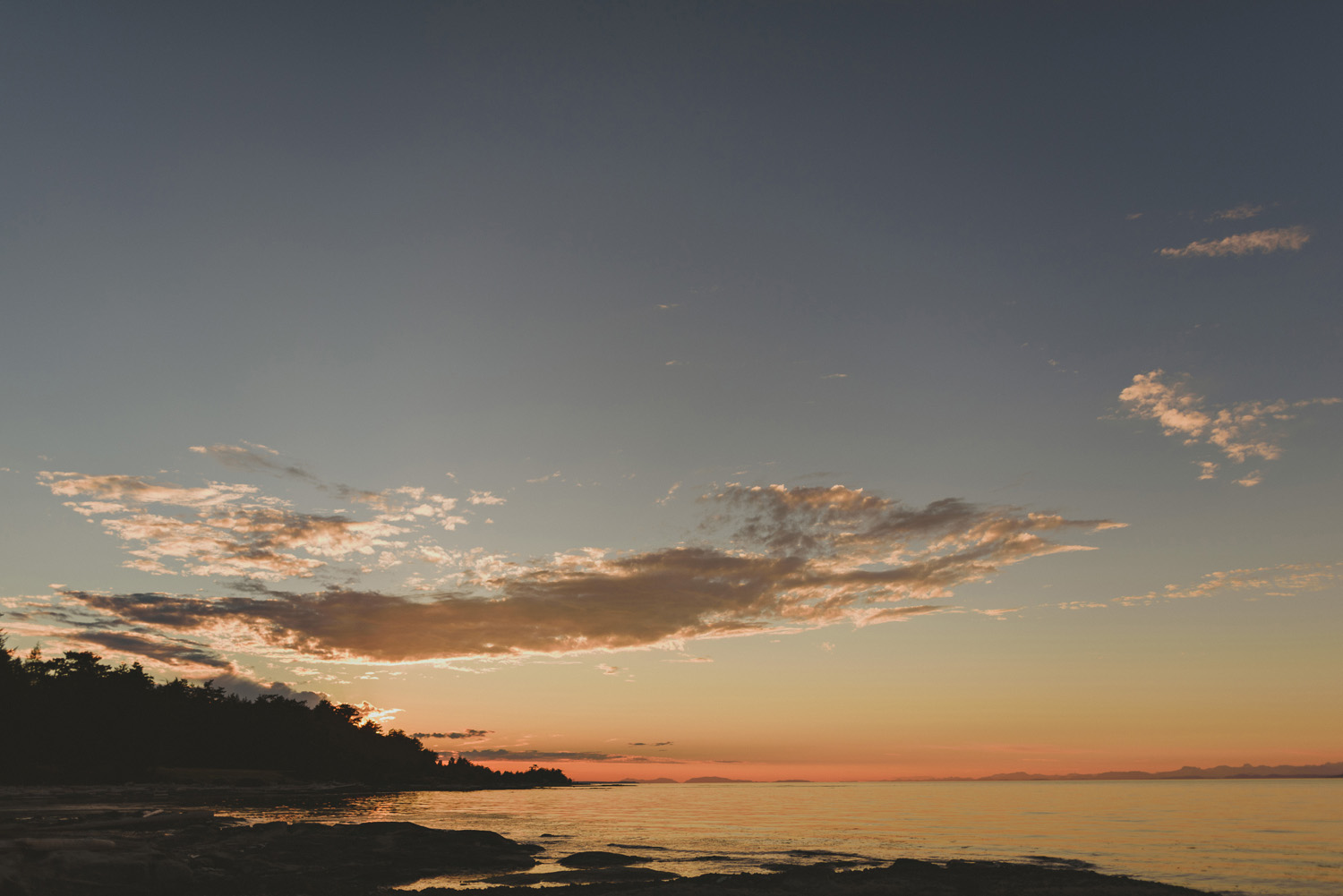 location – hornby island
guest house – cute cozy cabin
flowers – hornby's wonderfully talented alina milek
wedding dress – Kelsey Genna
bride's shoes – Polyvore
groom's shirt, belt and shoes – Ted Baker
groom's trousers – Next 
groom's bow tie – Fox & Brie 
bride's hair styling – Arlene McIlroy 
rings – Glasswing Jewellery 
mead – middle mountain mead
pottery and all the goodies from Hornby Island…