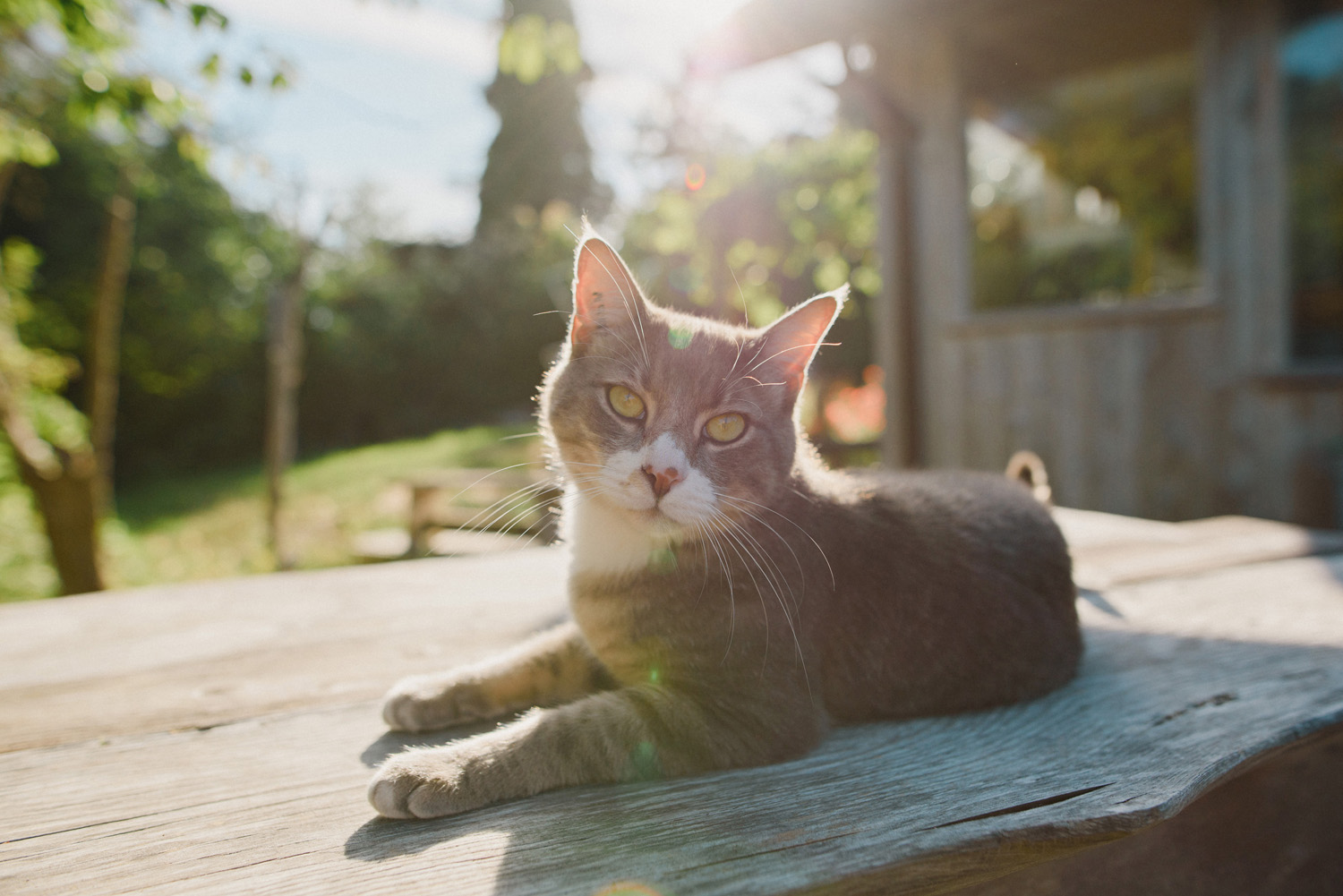 hornby island lifestyle photographer.
he's a bit of a rascal, our fur friend casper. From sweet to swatty without a lot of warning. And he & tess are good buddies. At times, still a little hesitant but they both seem ok with that. And definitely ok with spending time together in the warm summer sunshine.
life is good. For all of us.