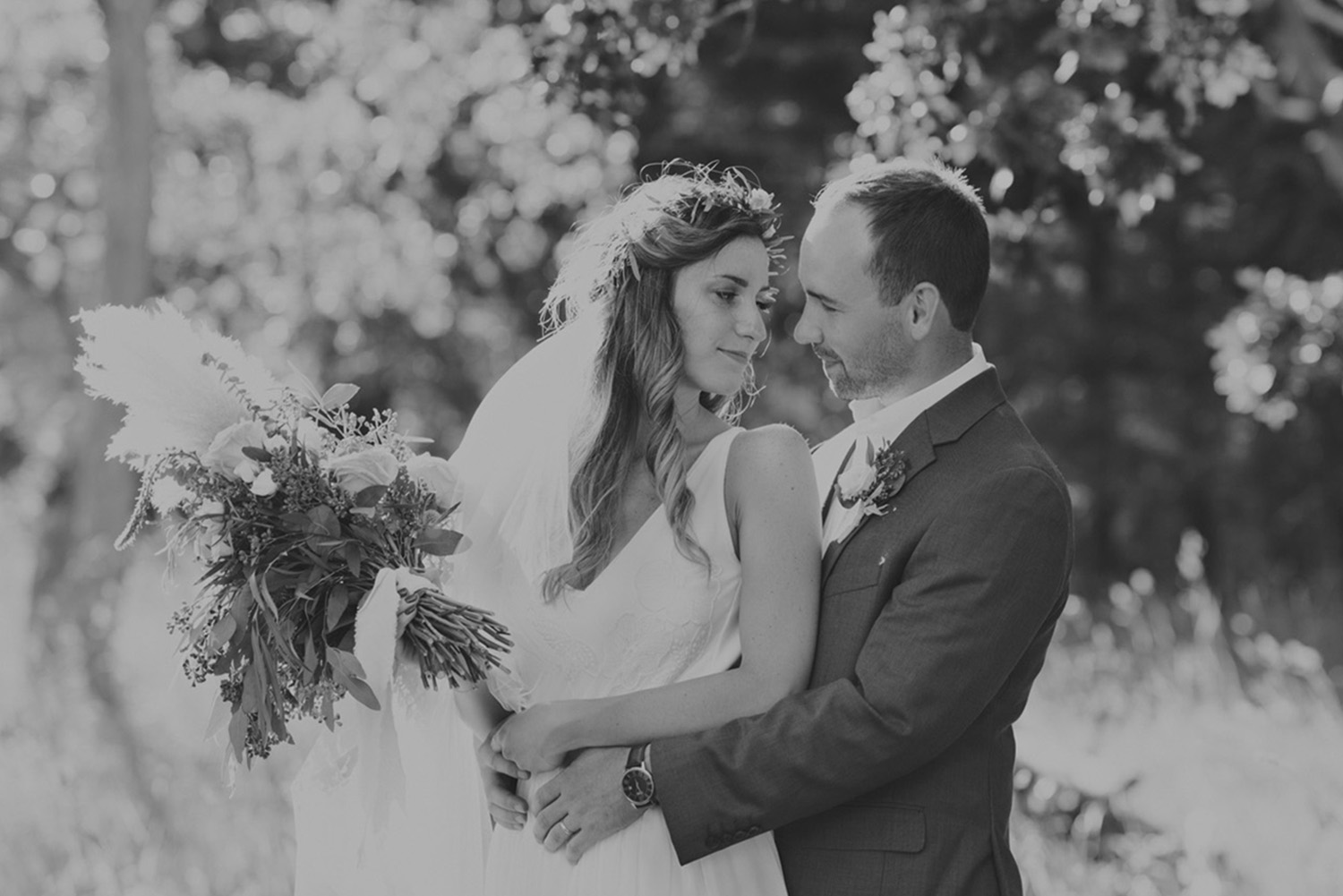 gulf island rustic farm wedding at the oh-so-beautiful outer island guest farm
emily & kyle have deep roots on hornby island. They have family here & a big part of their hearts live here, surrounded by the natural world they spend so much time exploring, & wrapped in the love of family. So it made perfect sense to hold their wedding celebration on kyle's brother's family farm. To have his sister-in-law's father officiate, his niece & nephew carry flowers & rings, to spend weekends beforehand painting fences & tidying up the corners of karen & jed's beautiful working farm. Their friends & family gathered around in so much love & support, & the day was a lovely mix of heaps of fun & deep touches of tenderness. Their day was filled with elements of hornby – the spaces & so many of the faces – the music & food, the rustic benches & big tent – all home grown right here on hornby. The day started early & went late & there was love, wonder & a touch of magic all the way along.
emily & kyle, it was nothing short of an absolute delight to follow you along on your walk into marriage. Heartfelt thanks to you both for sharing the journey so openly, so warmly with me. May the heat of the sunshine, the touch of early summer, the love flowing within & around you stay full in your hearts as the days pass. Heaps of love & happiness to you both.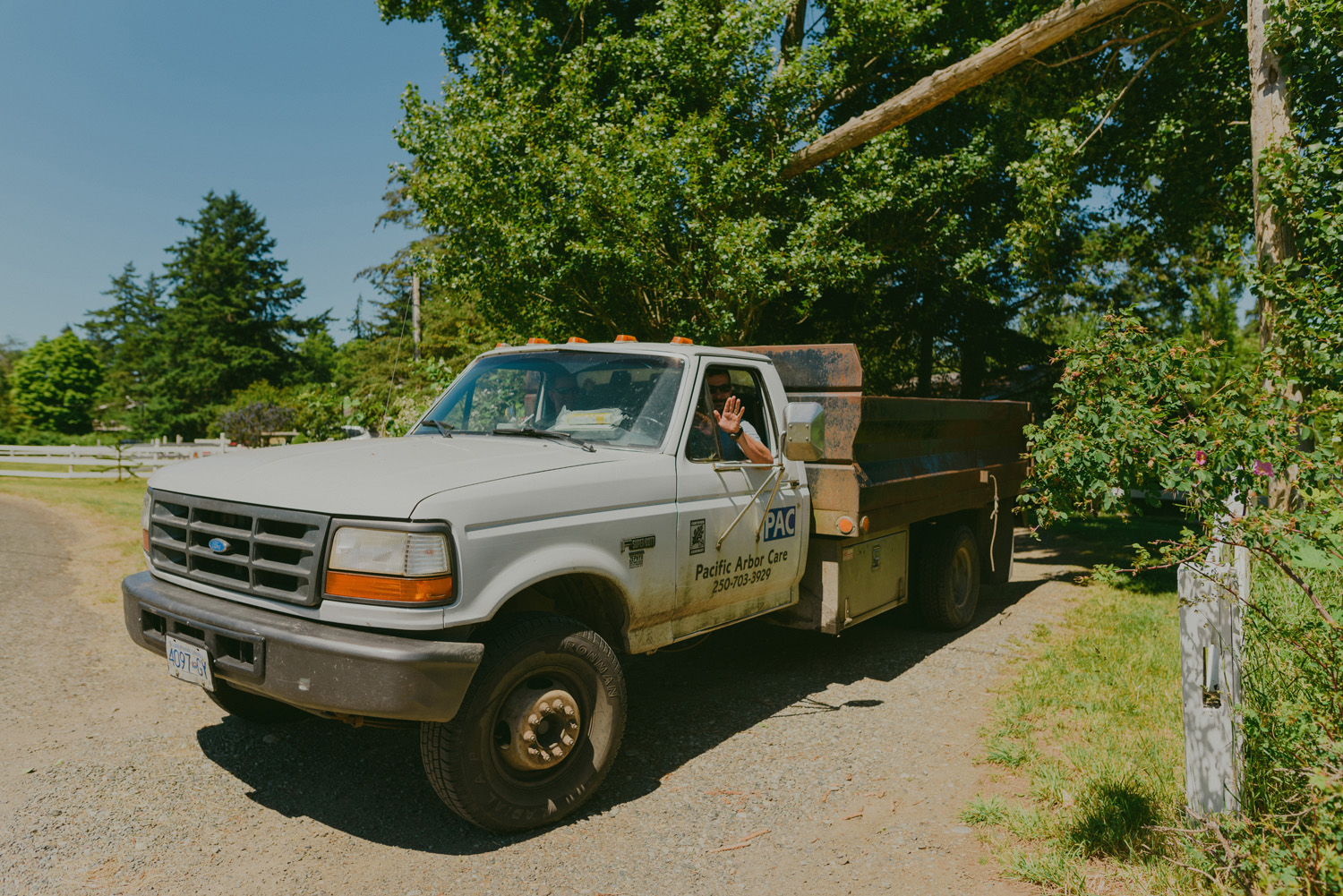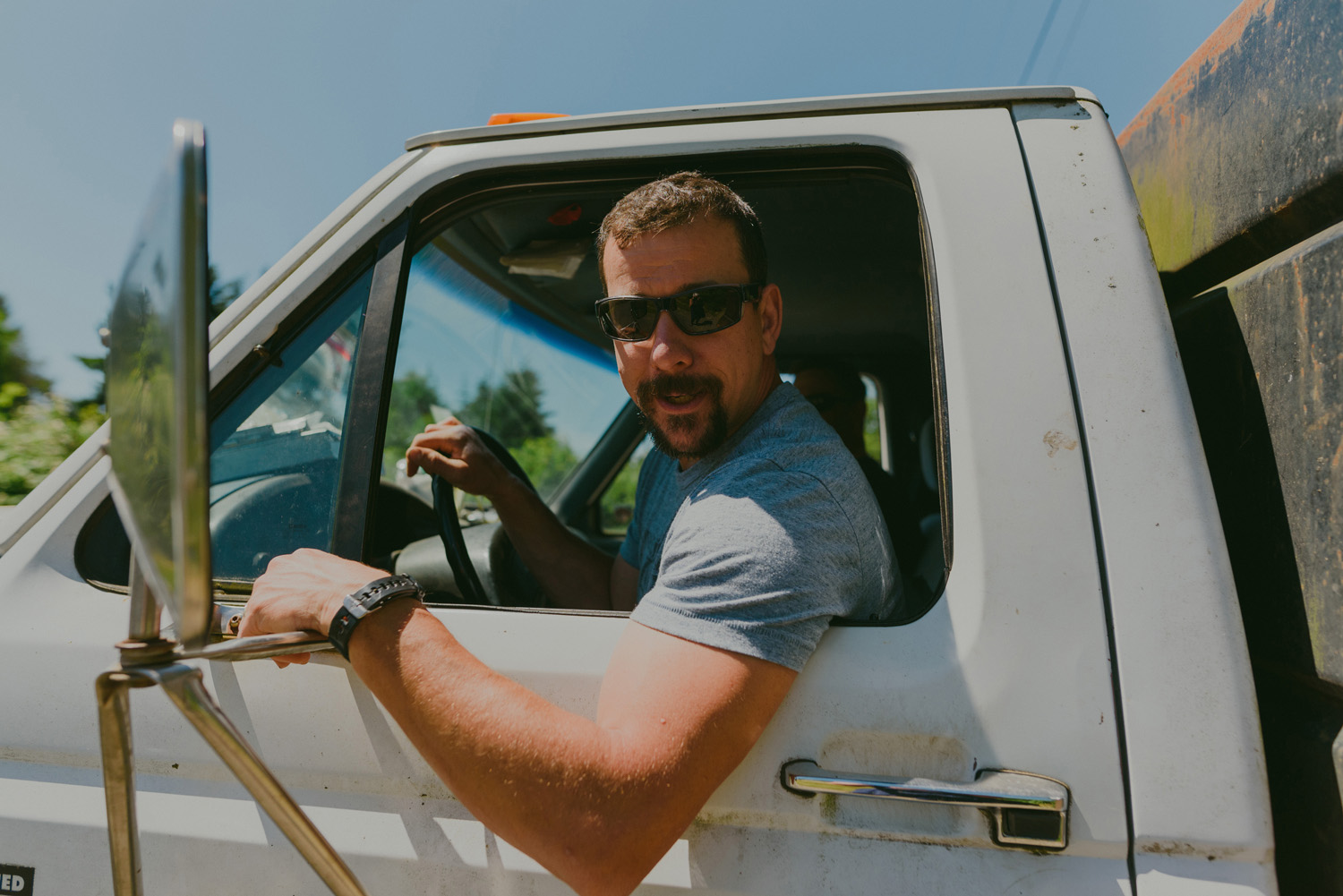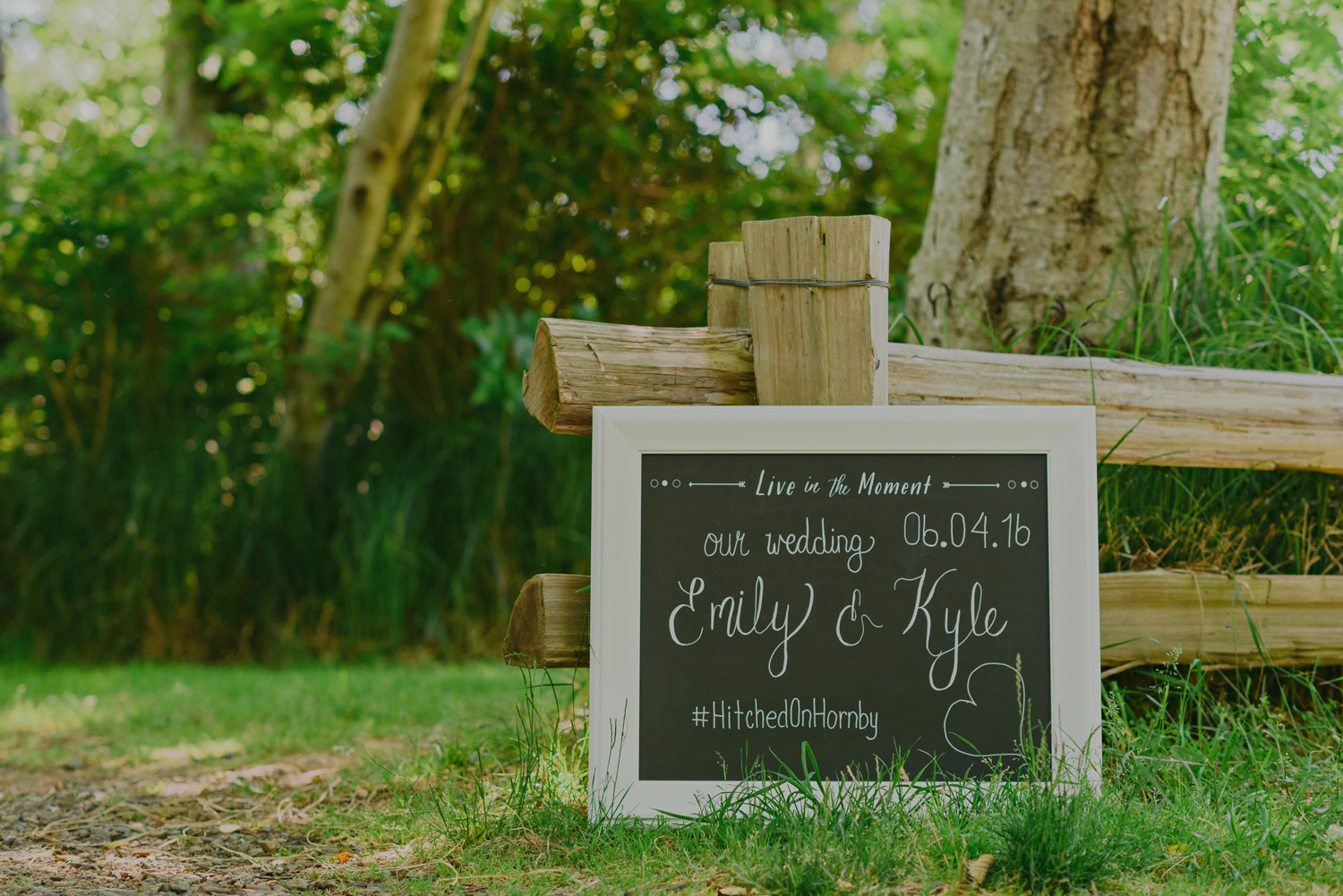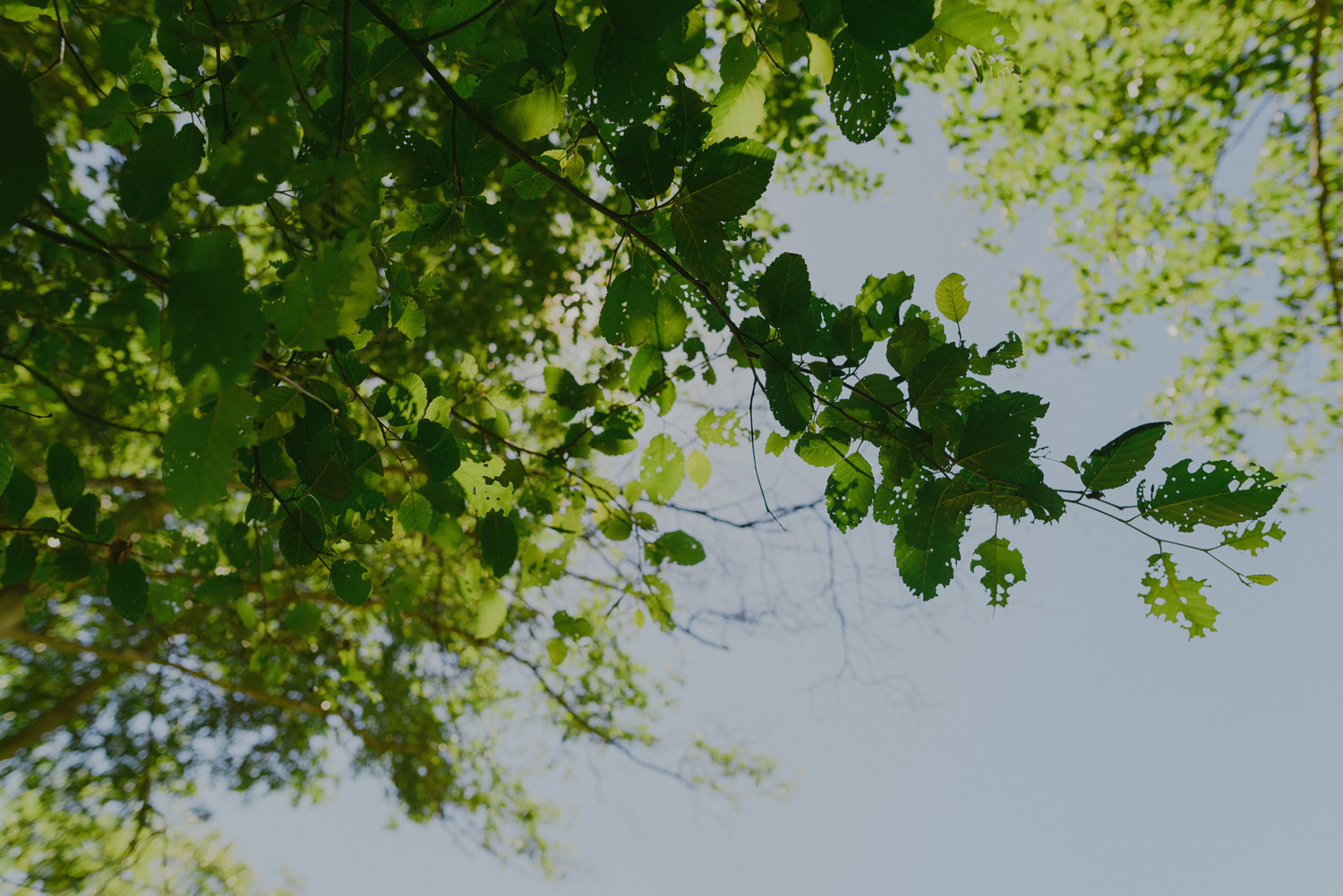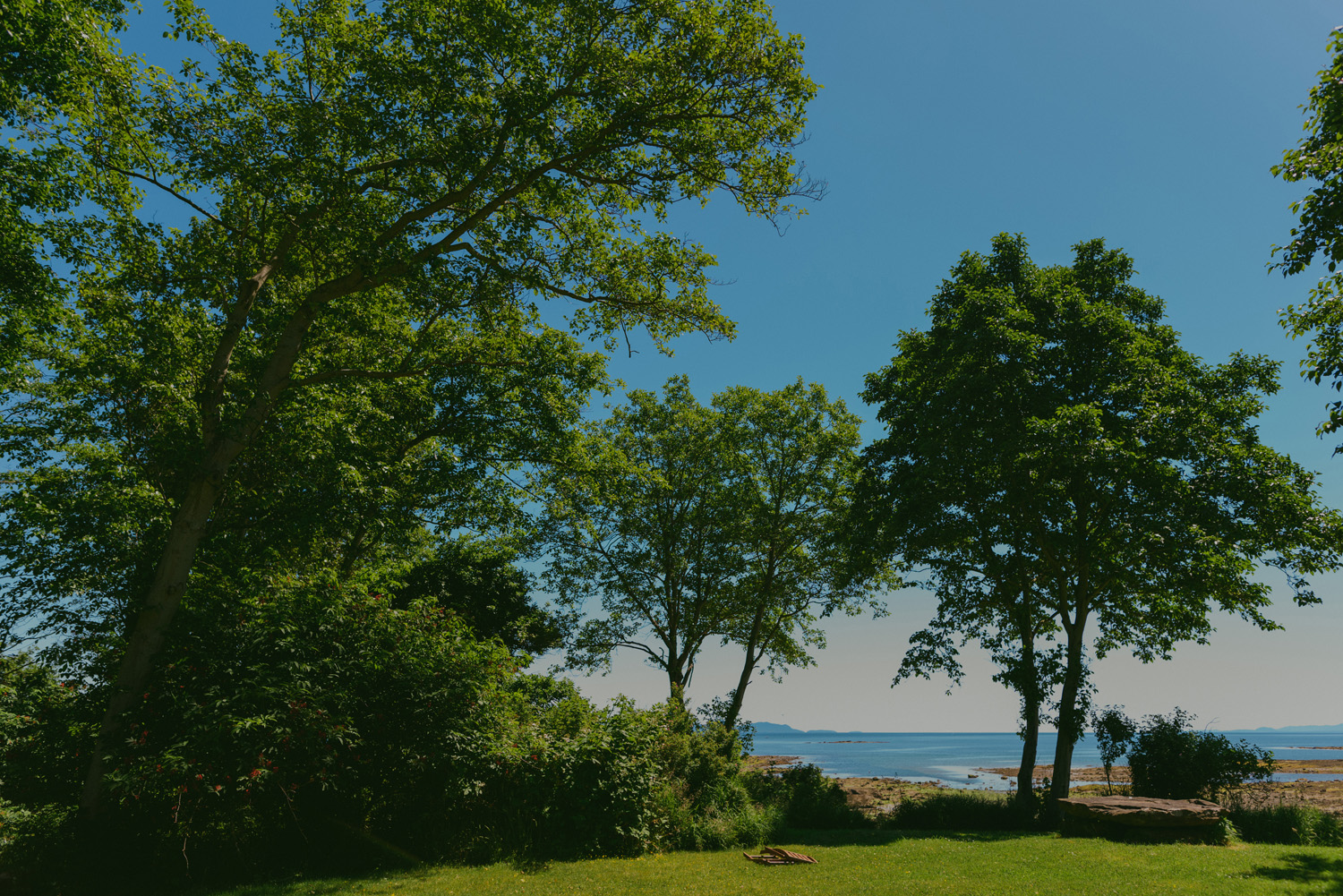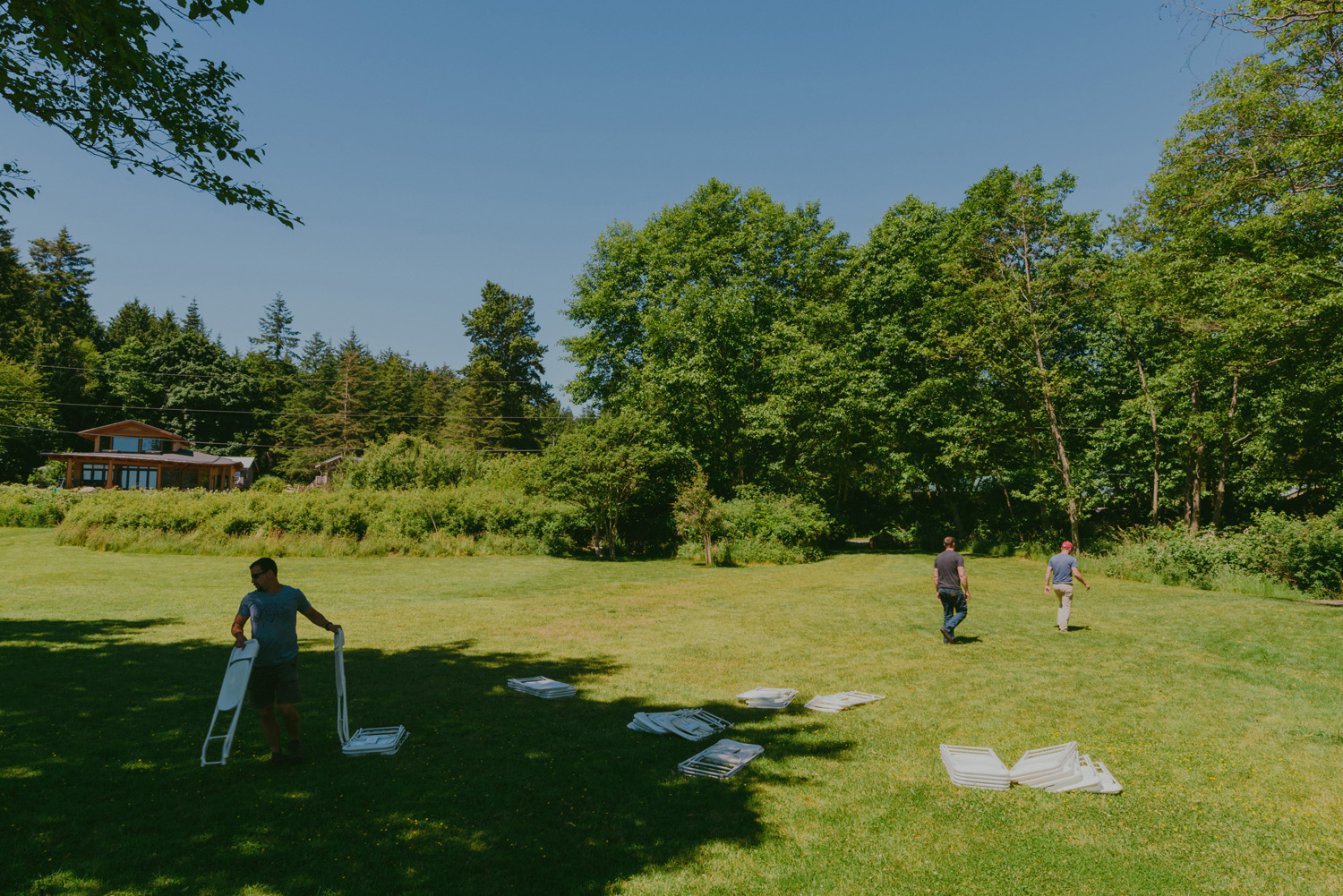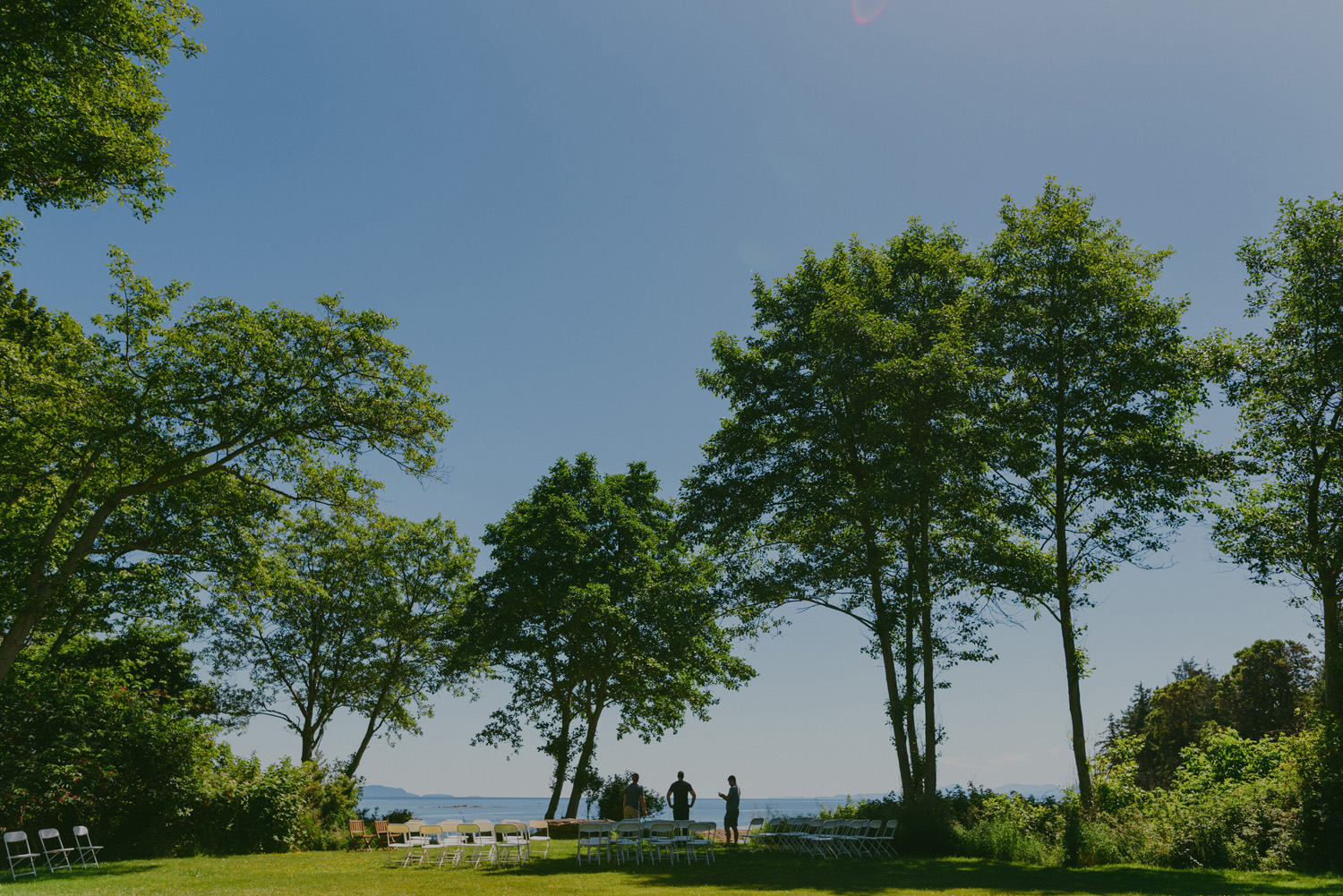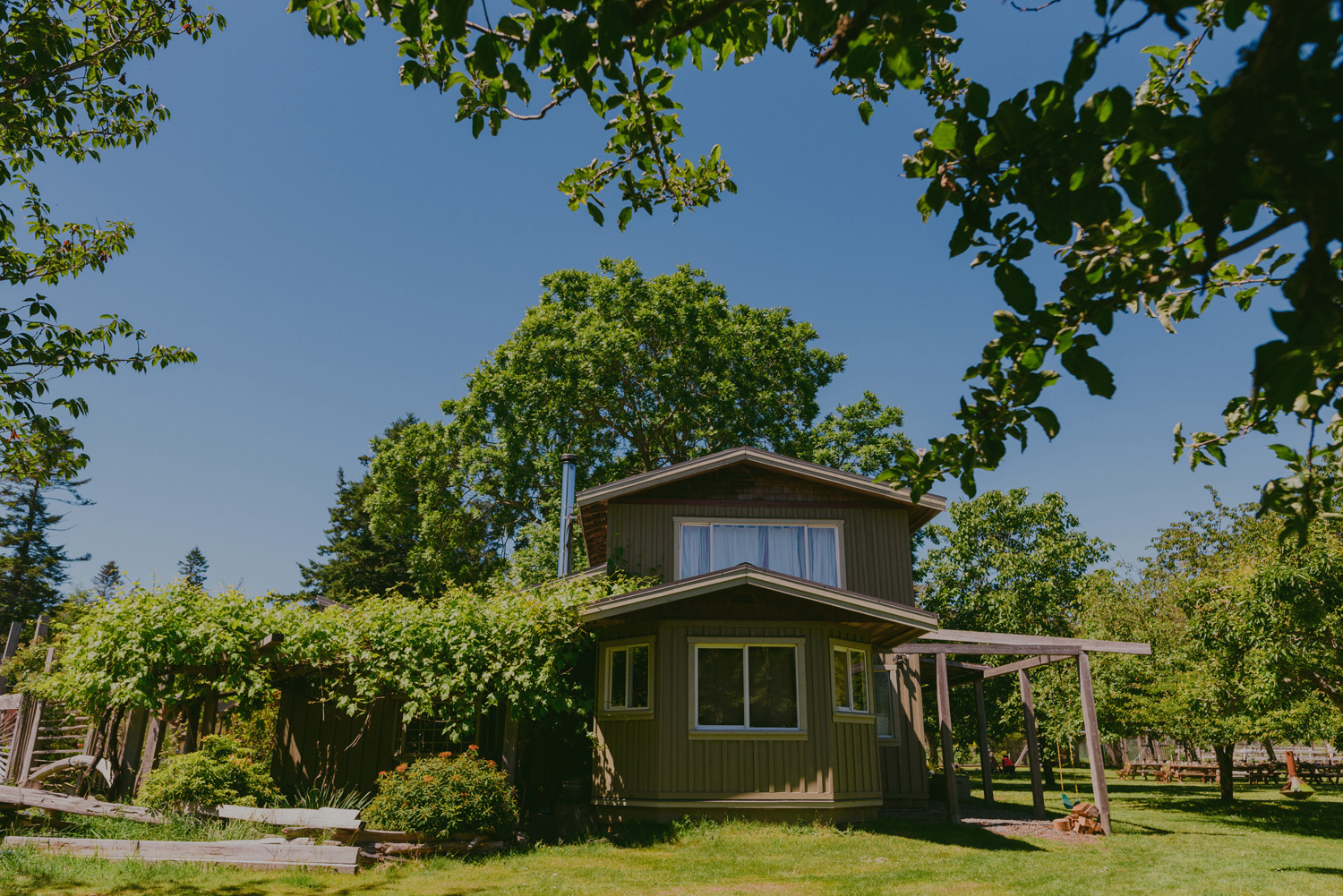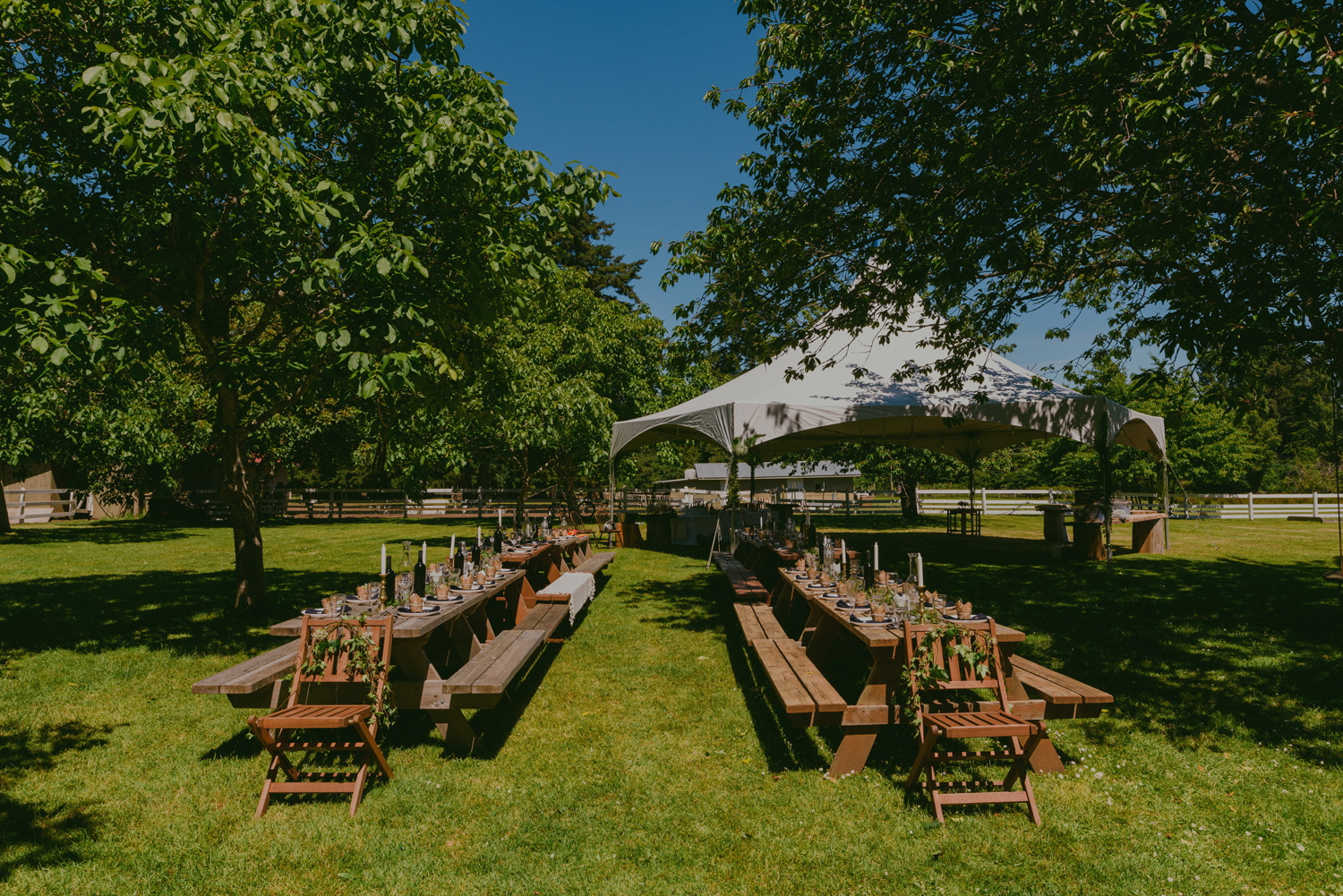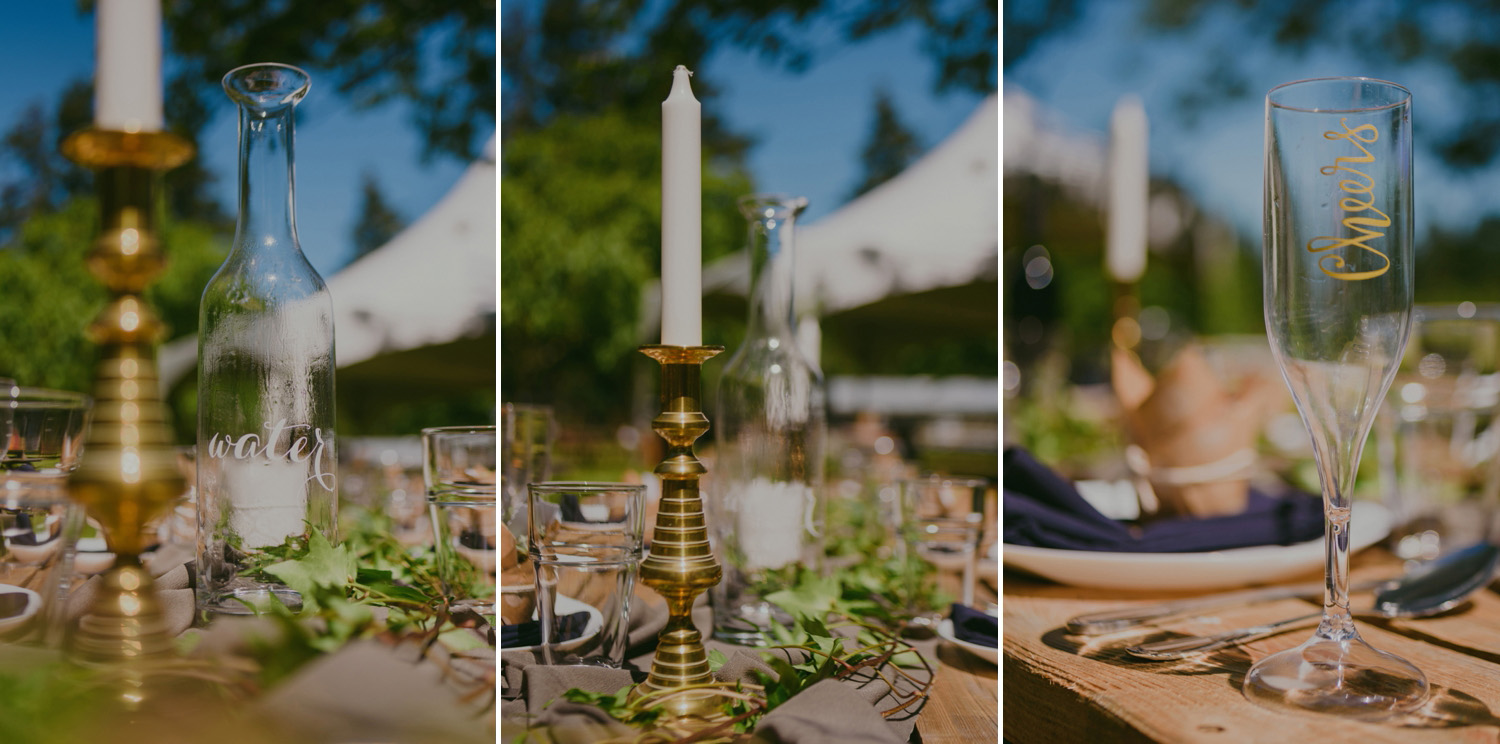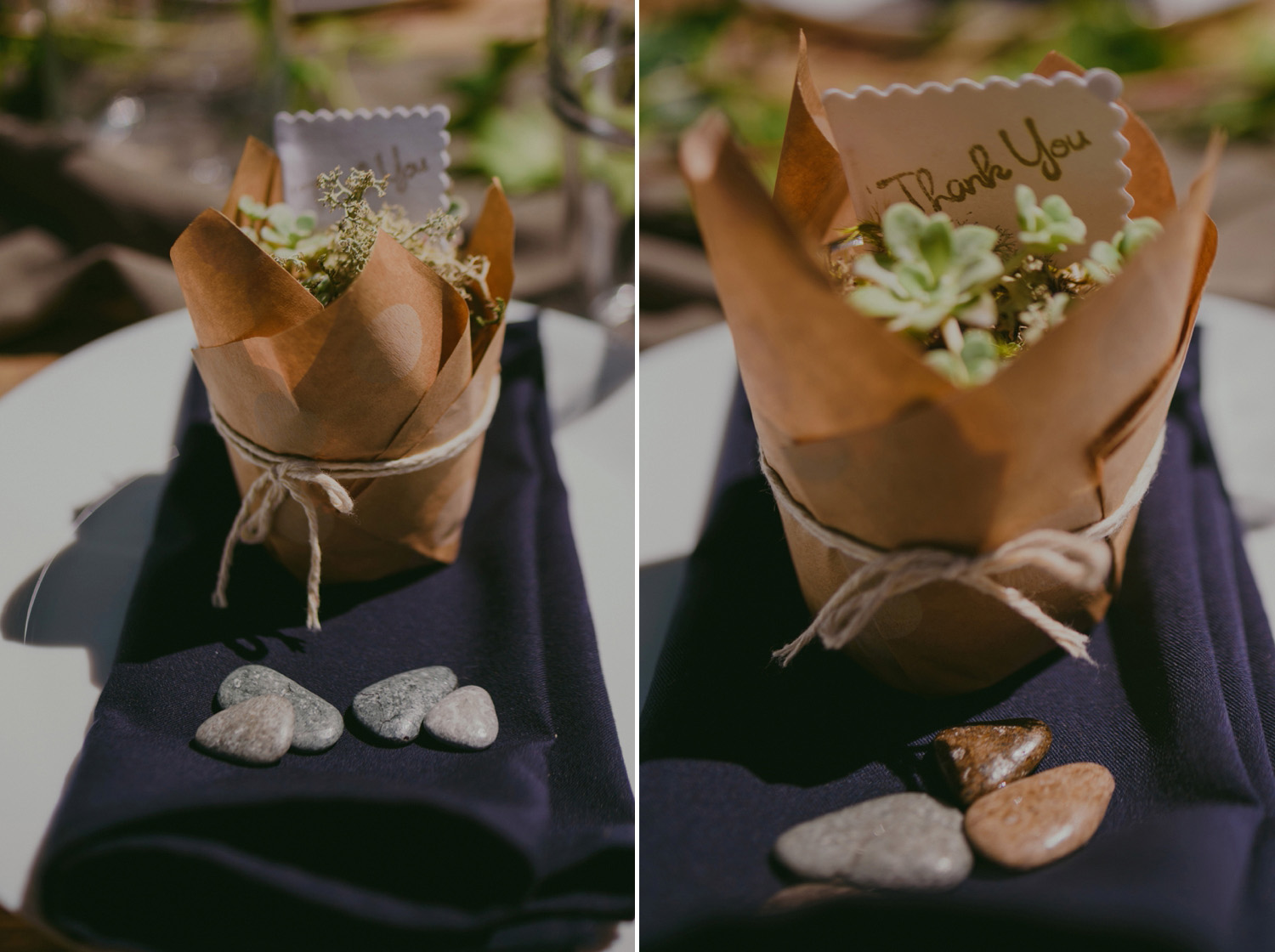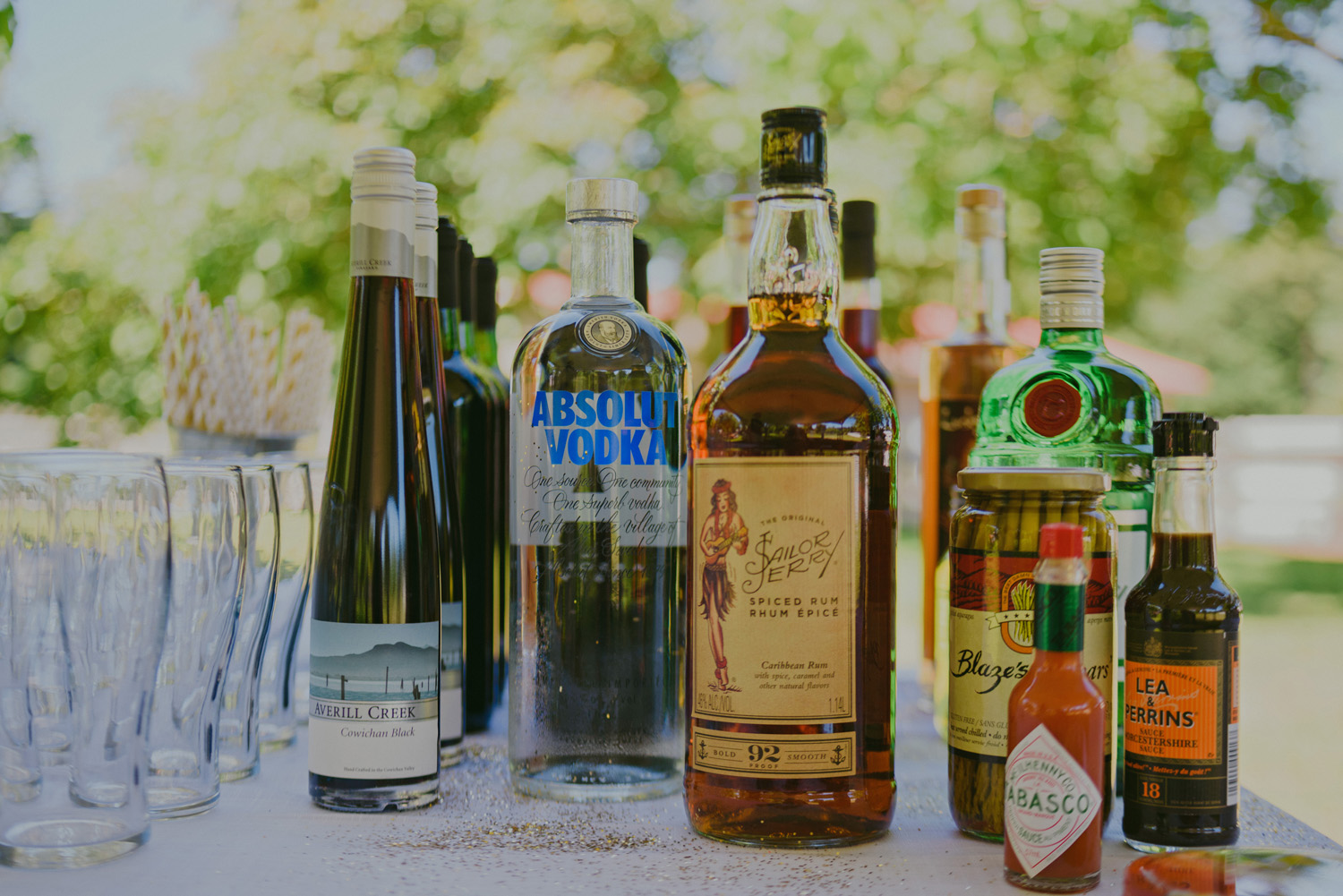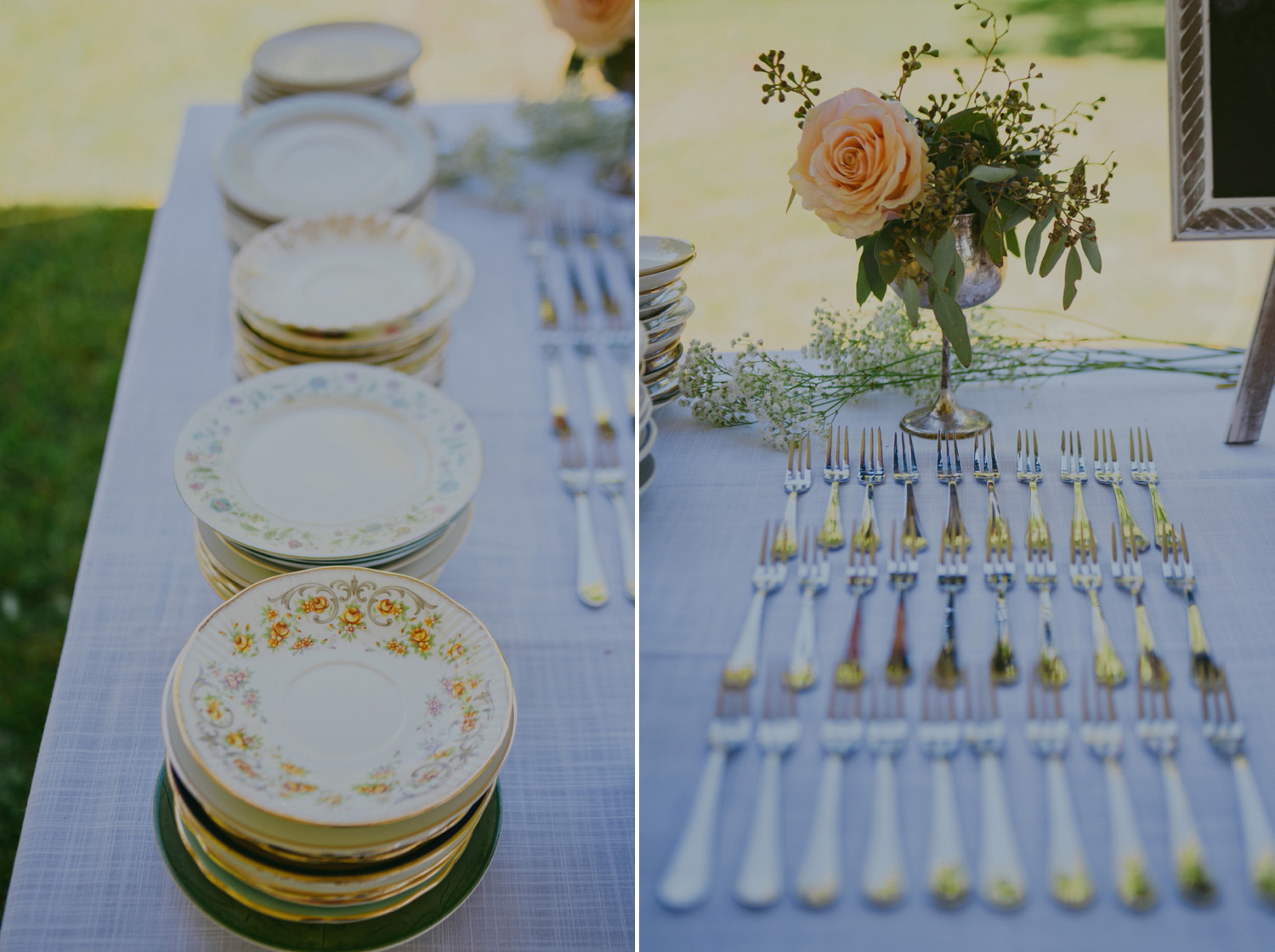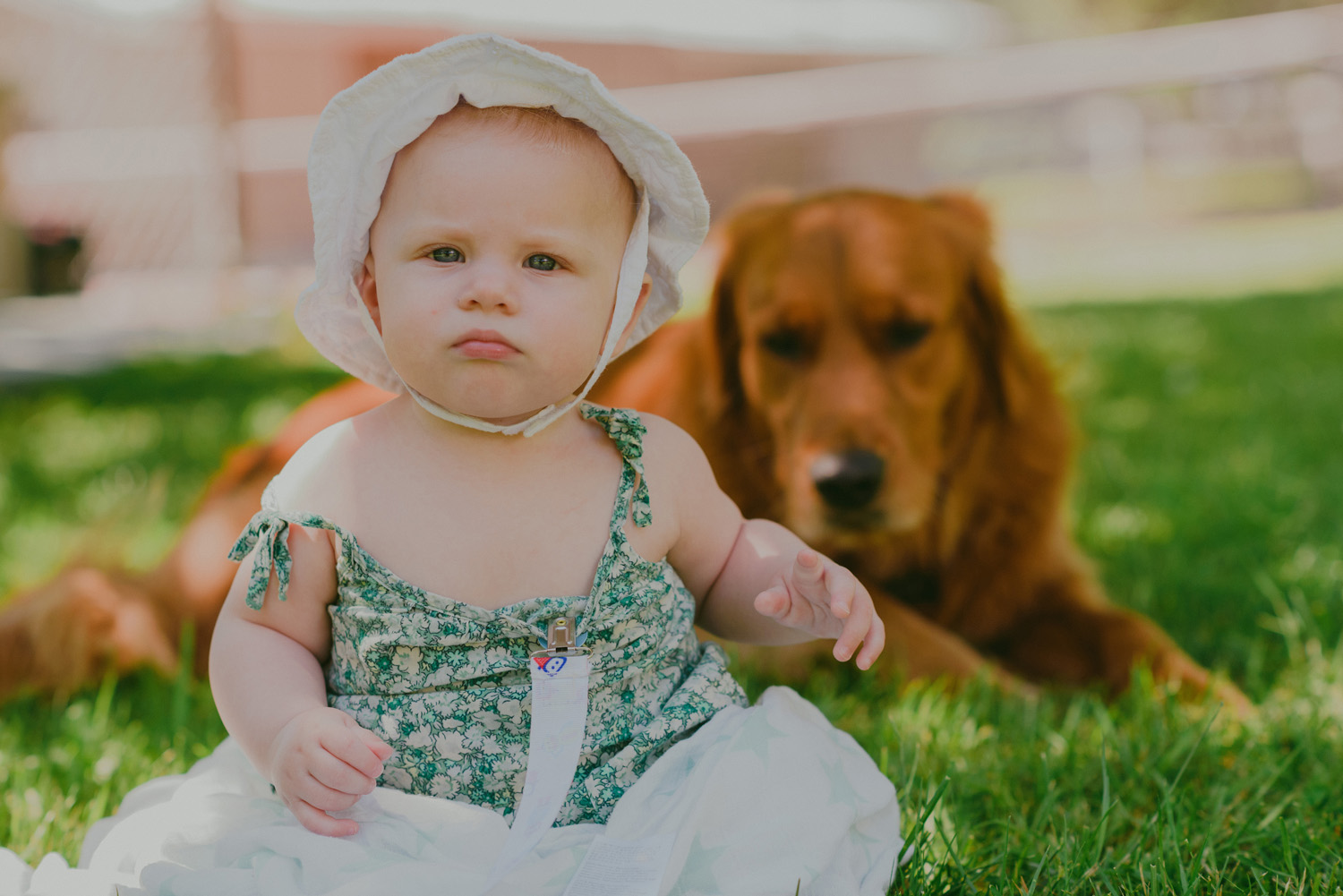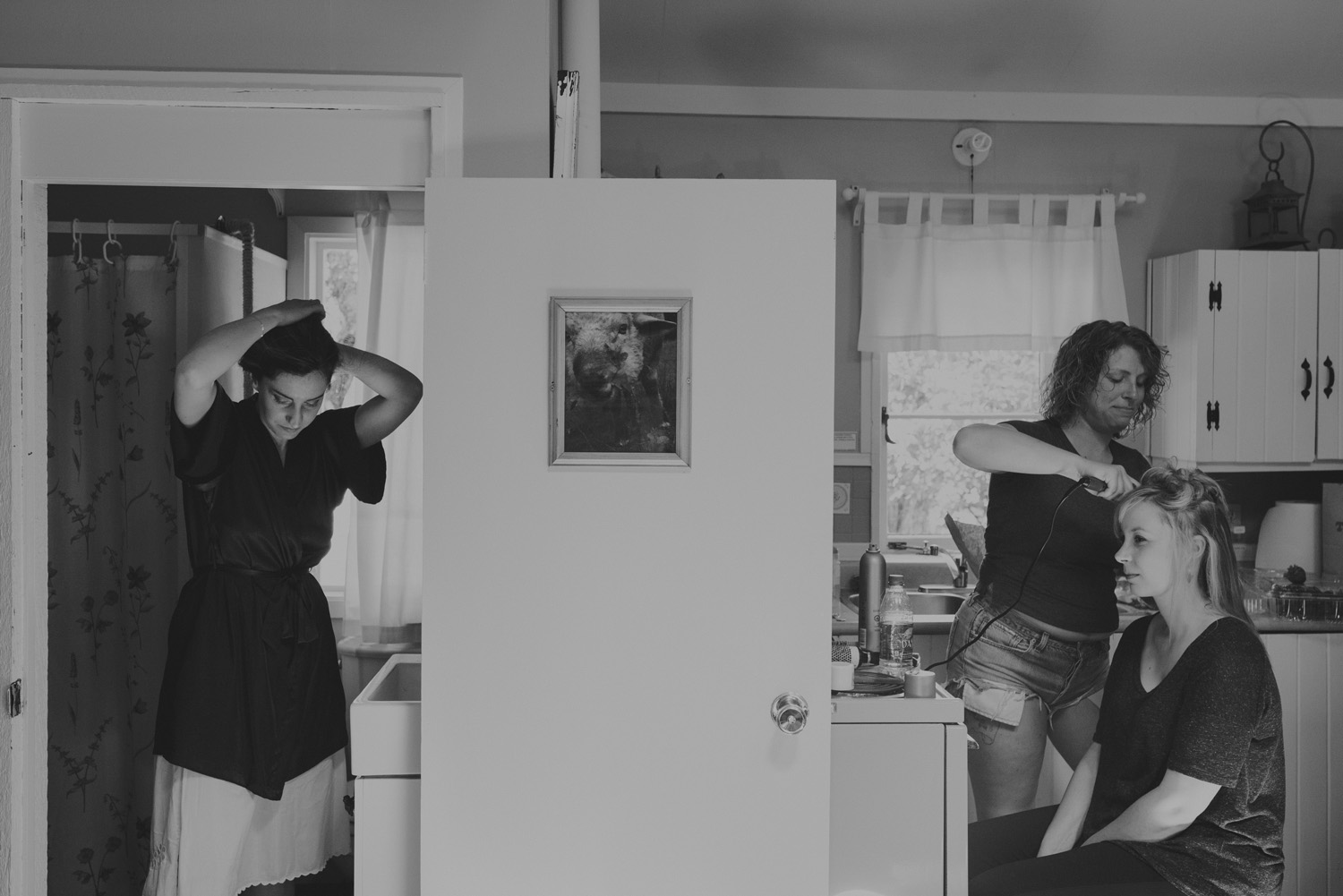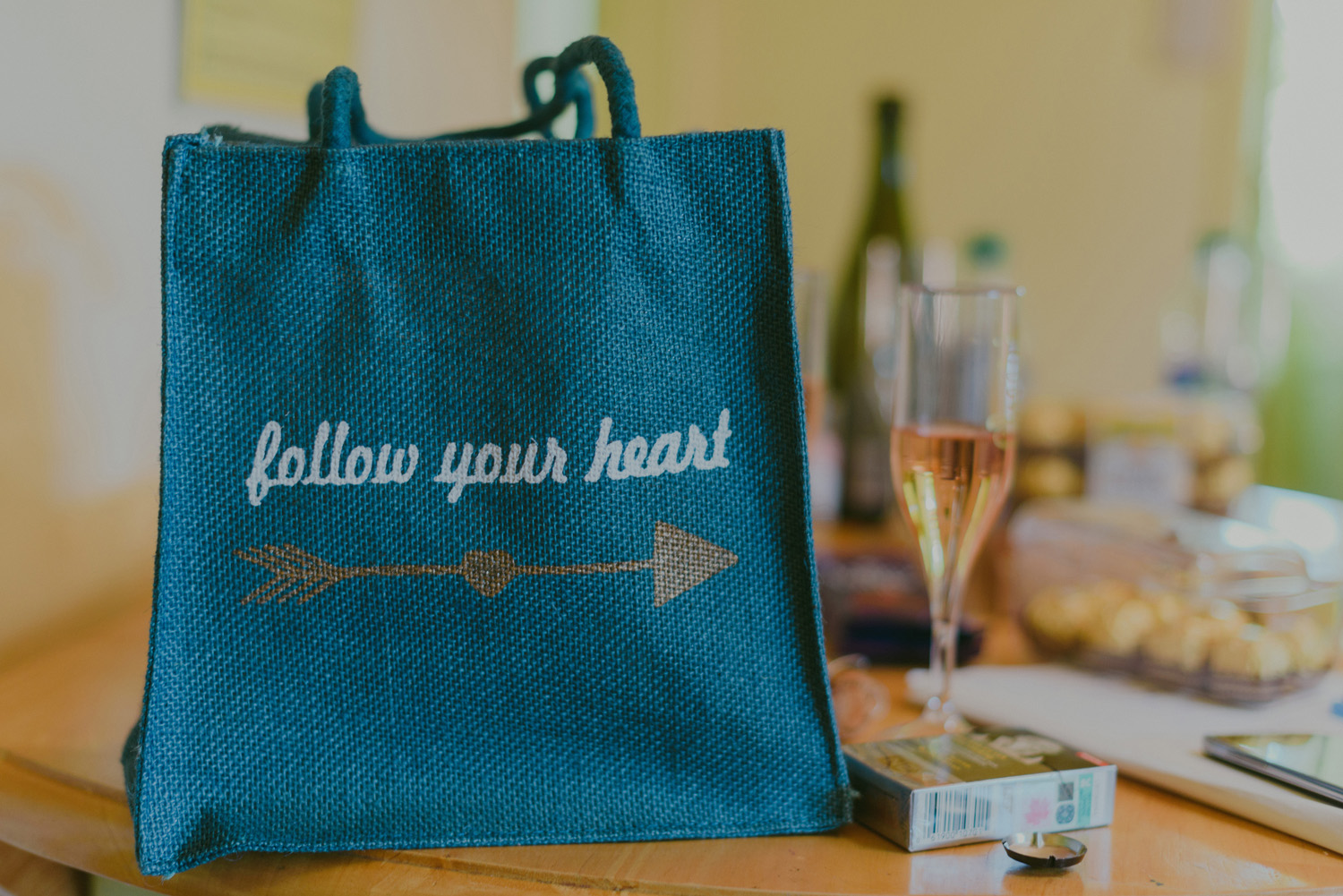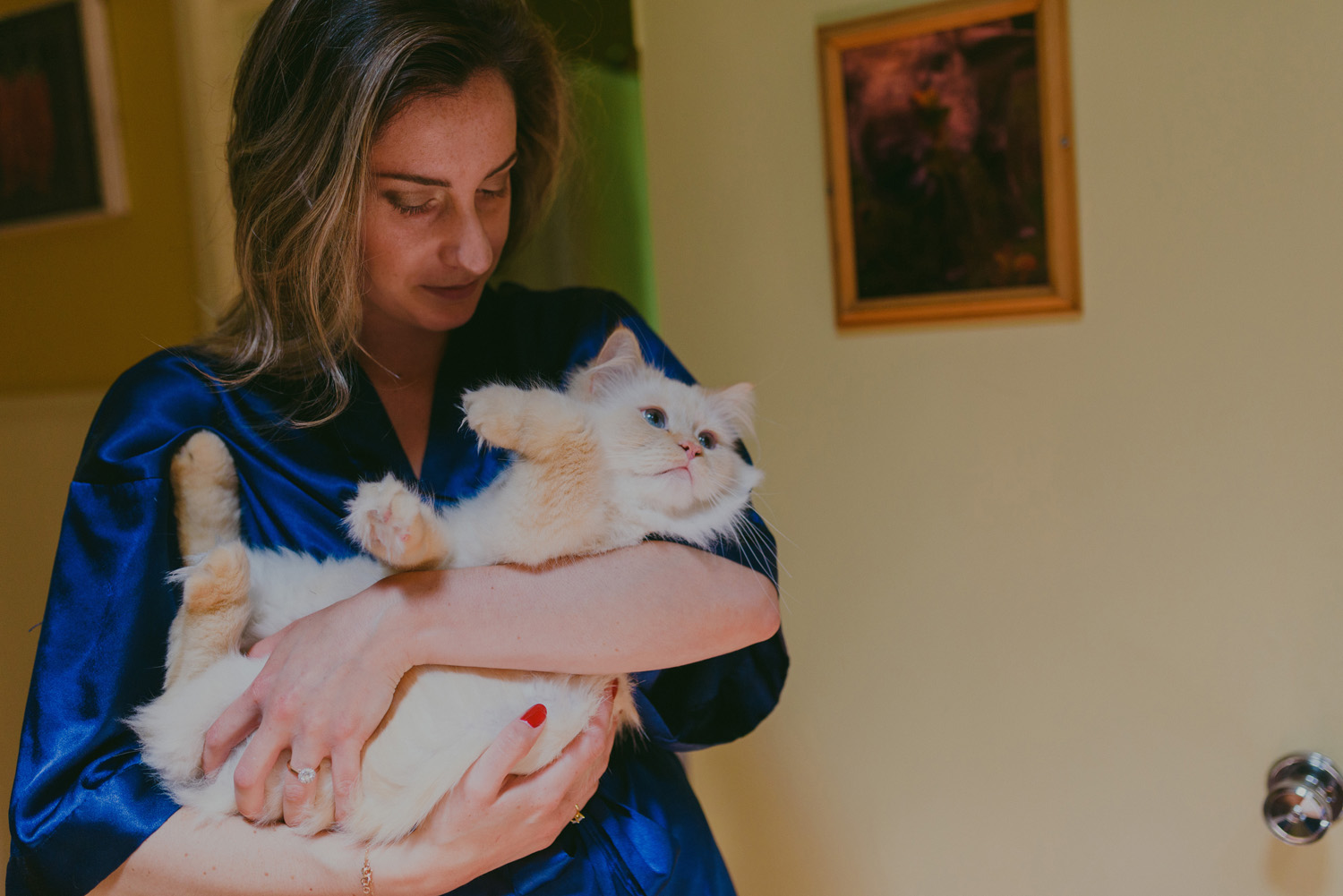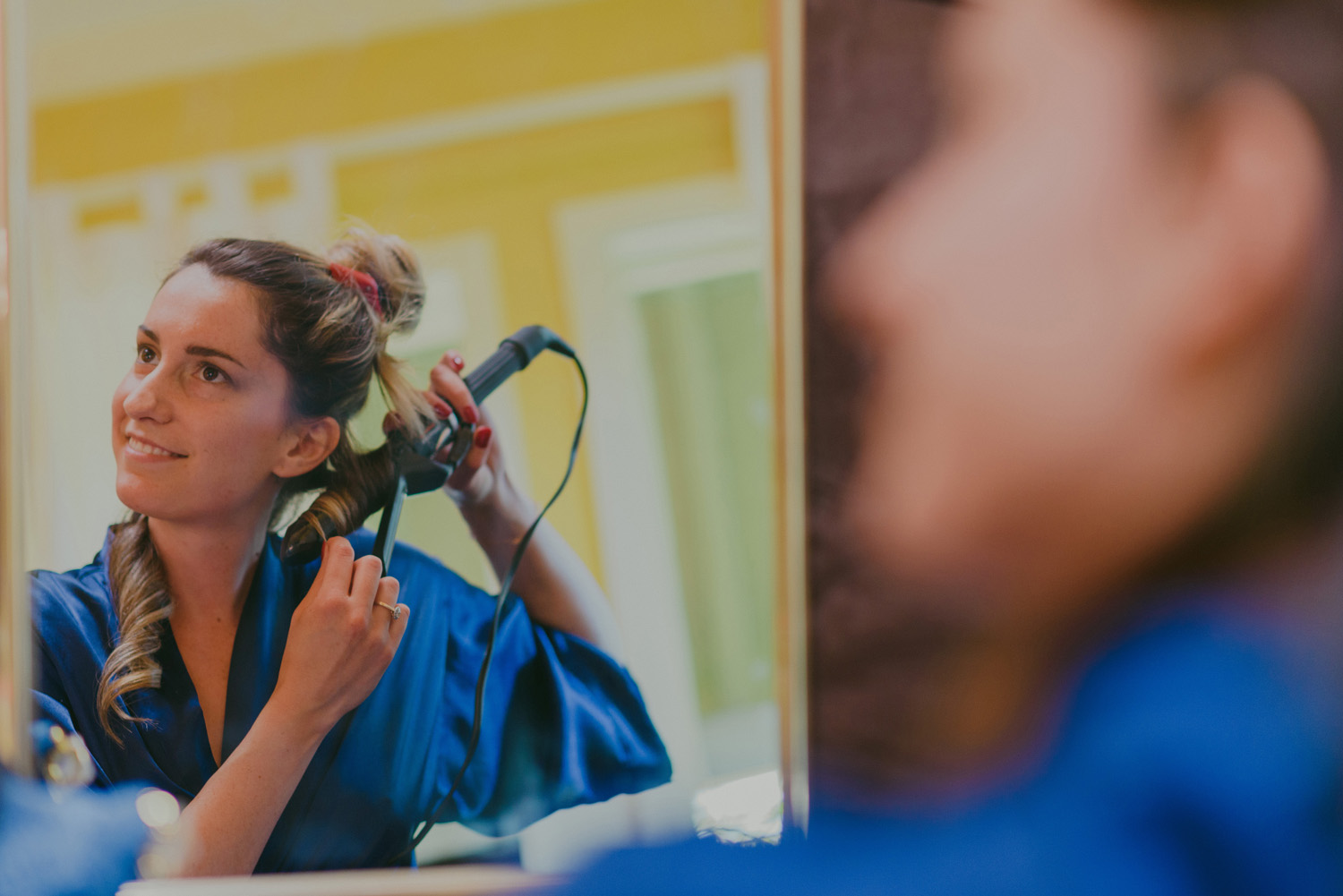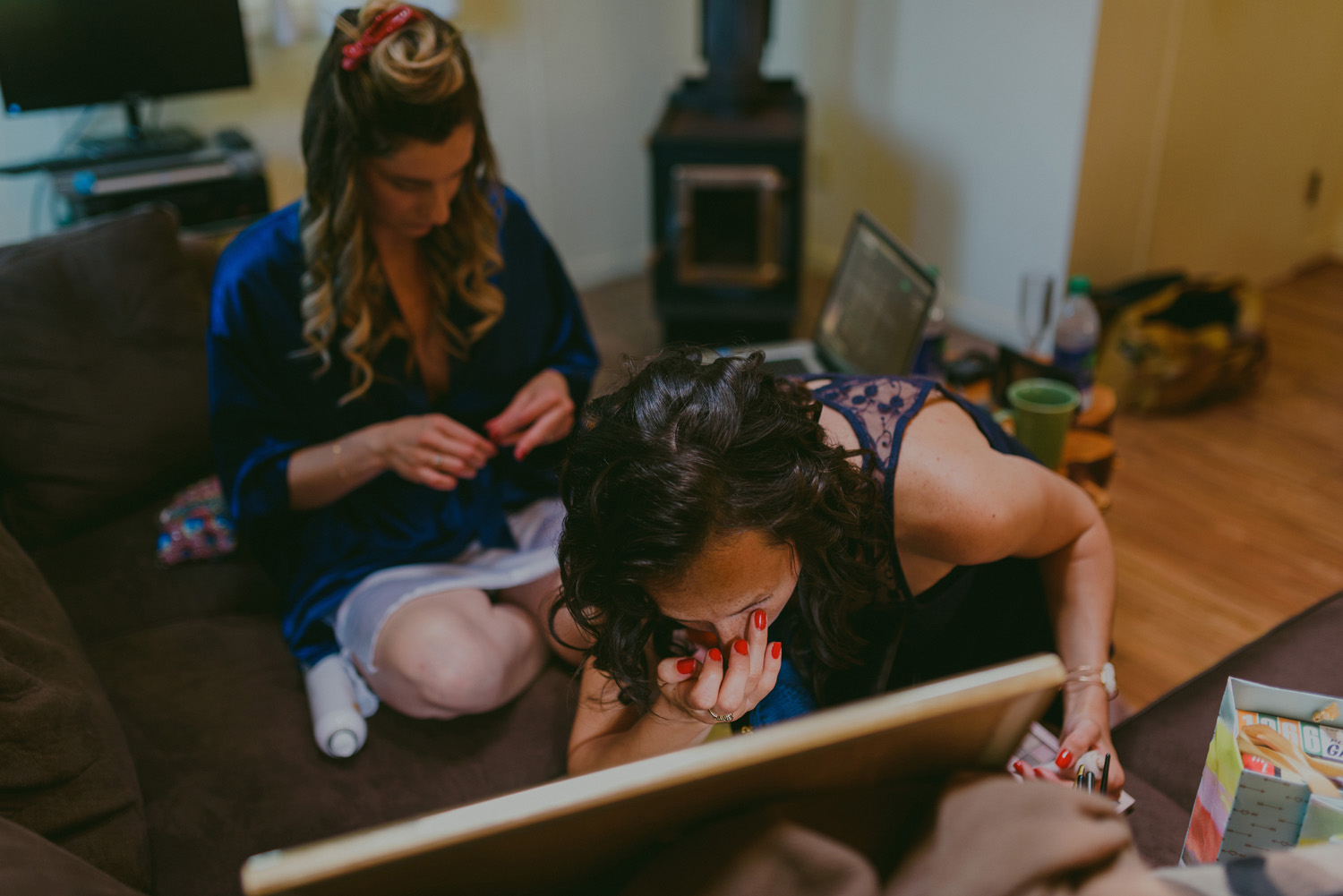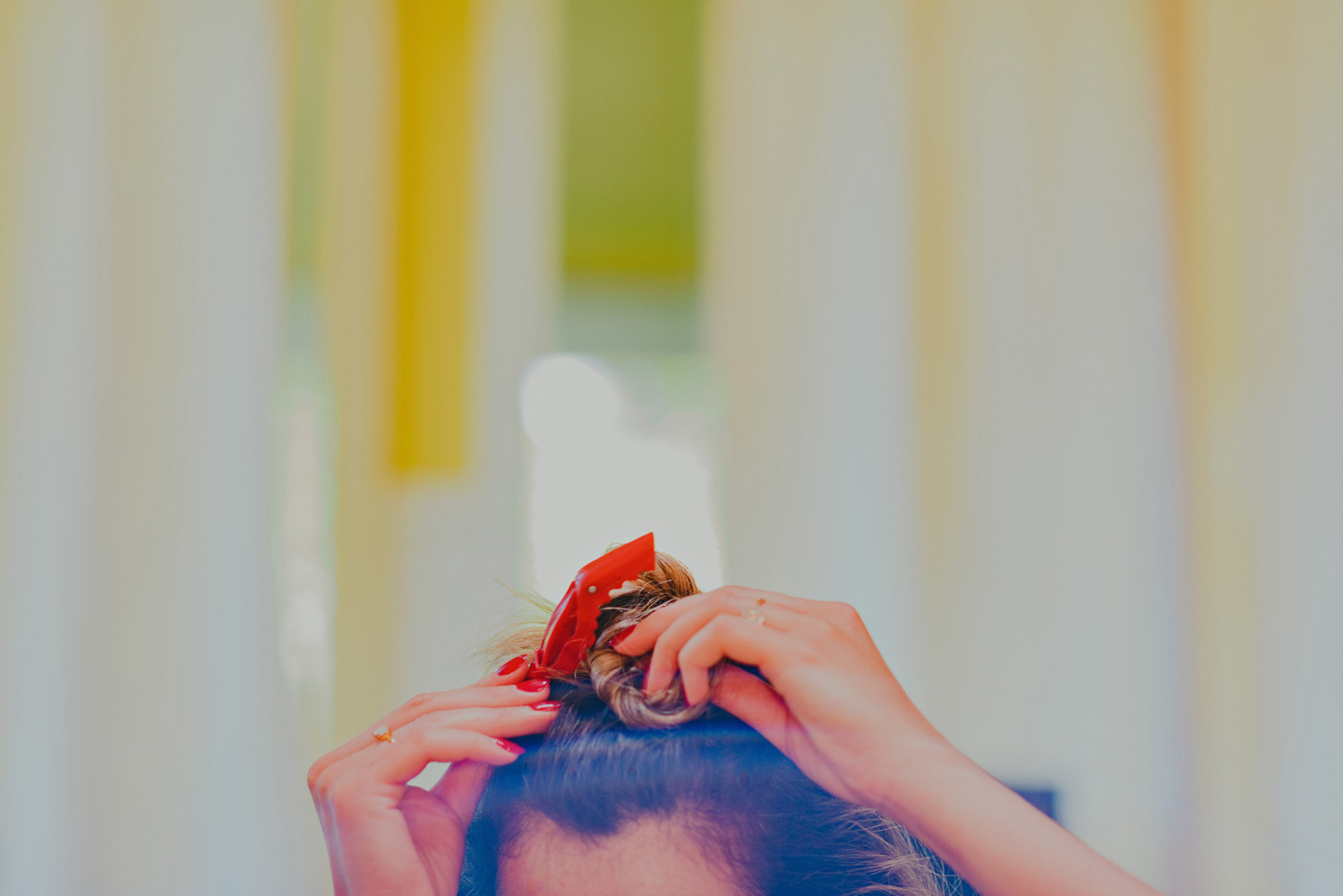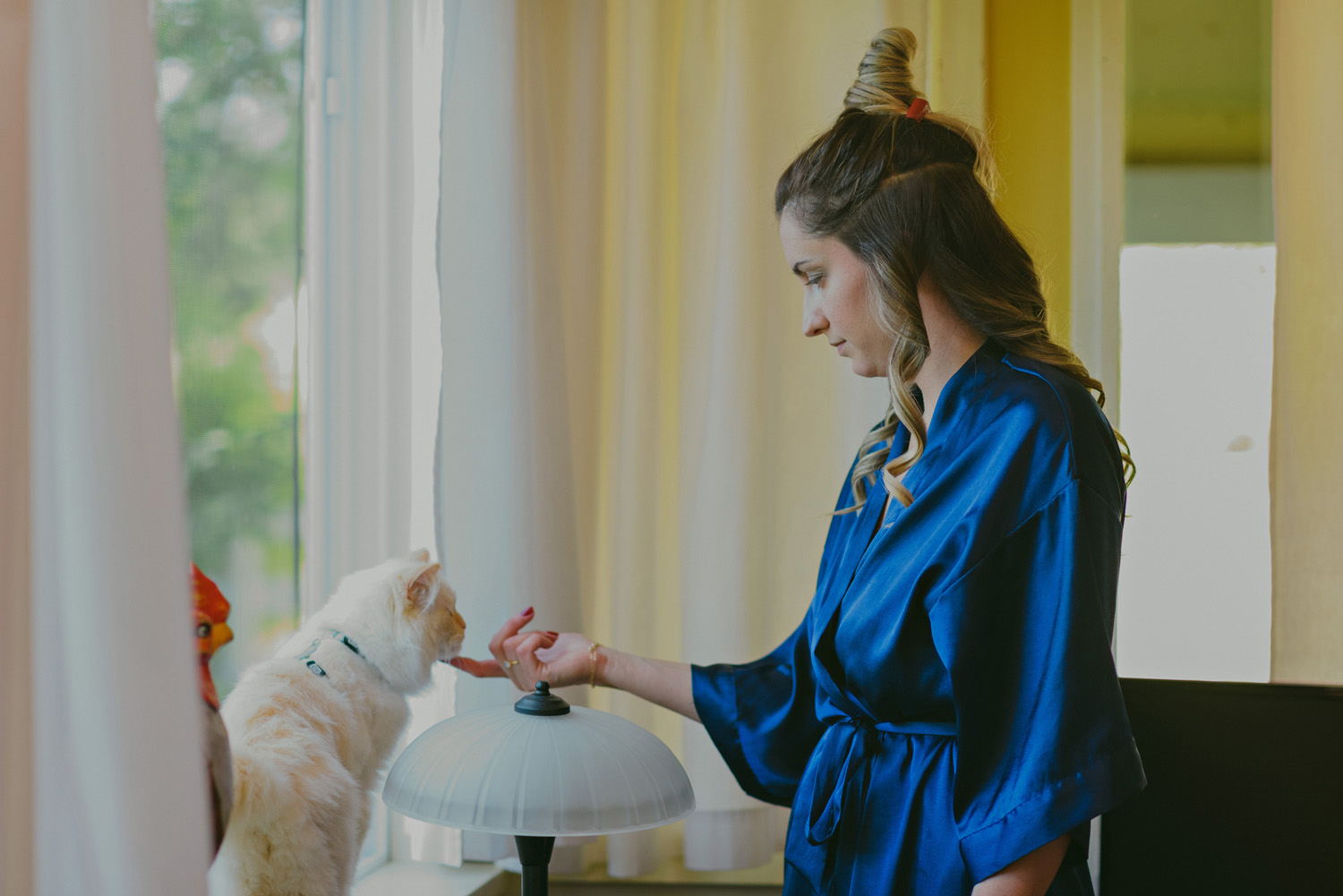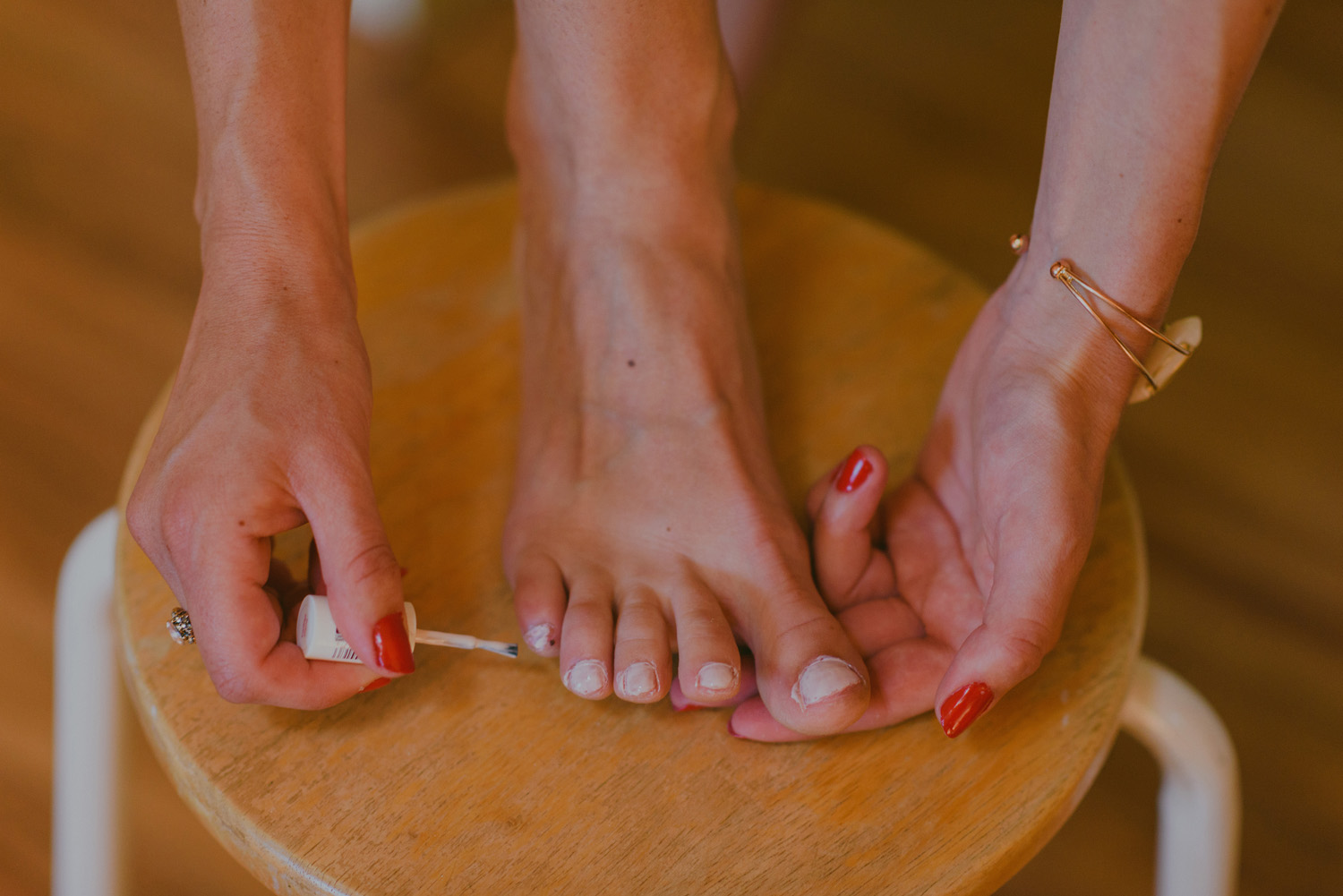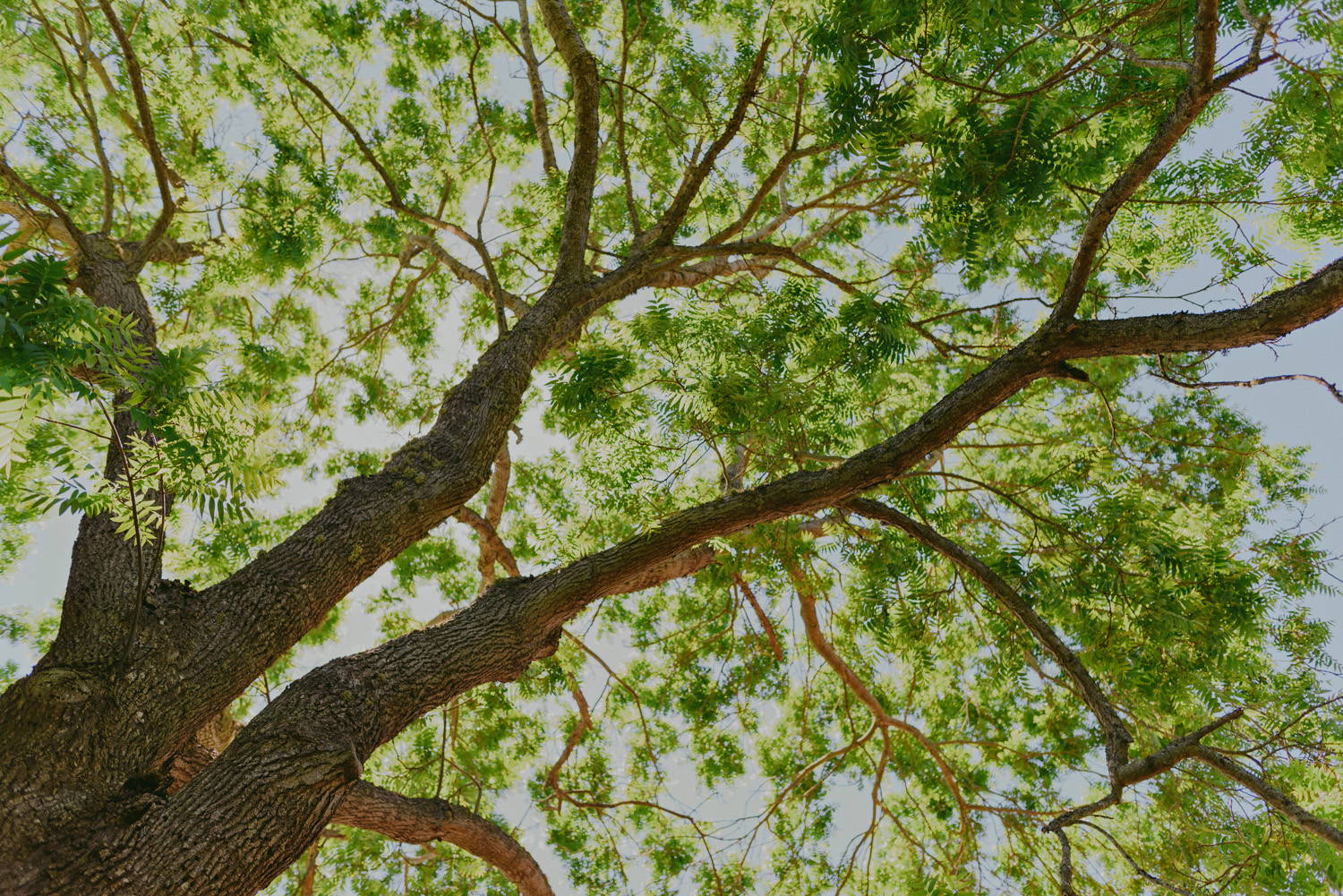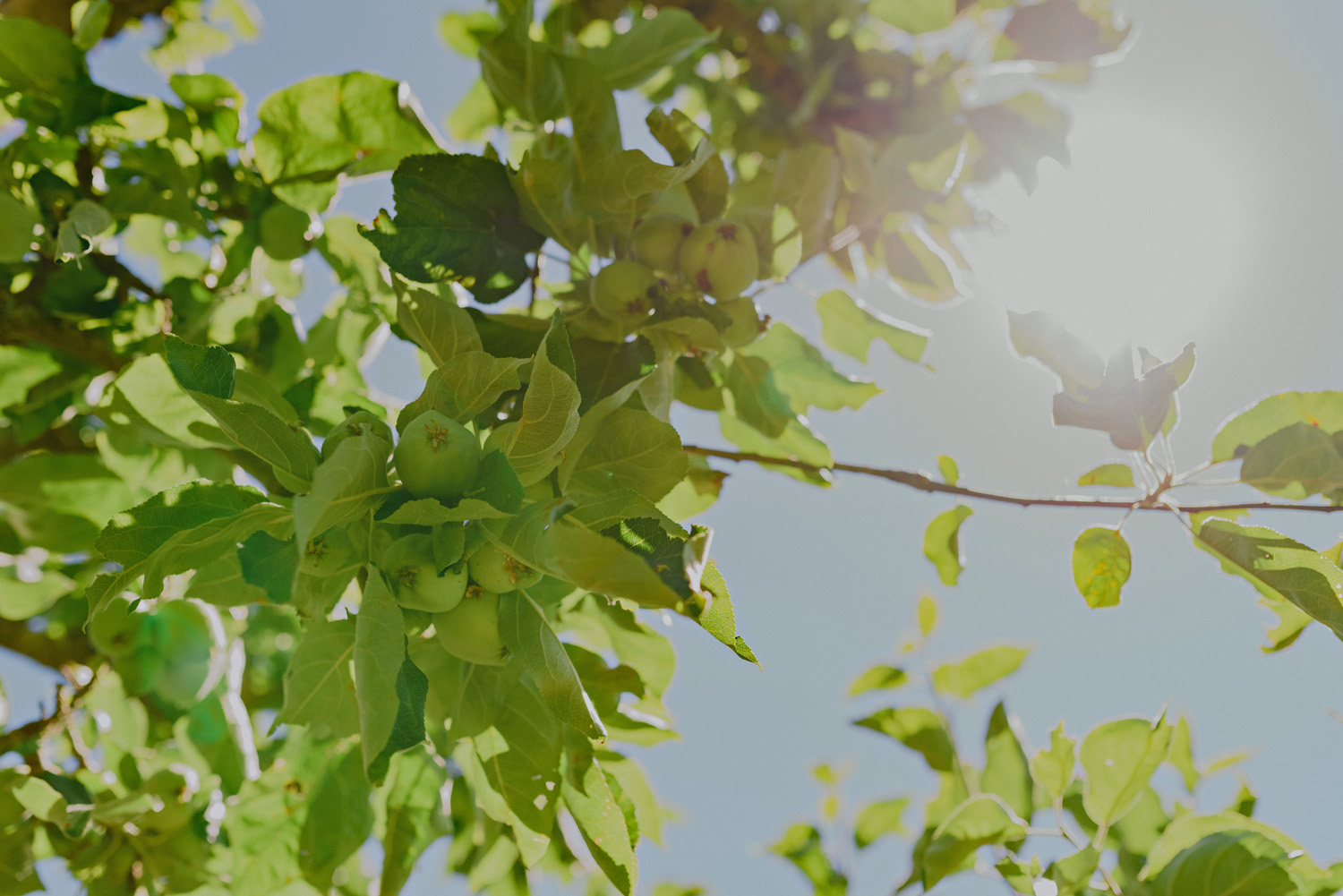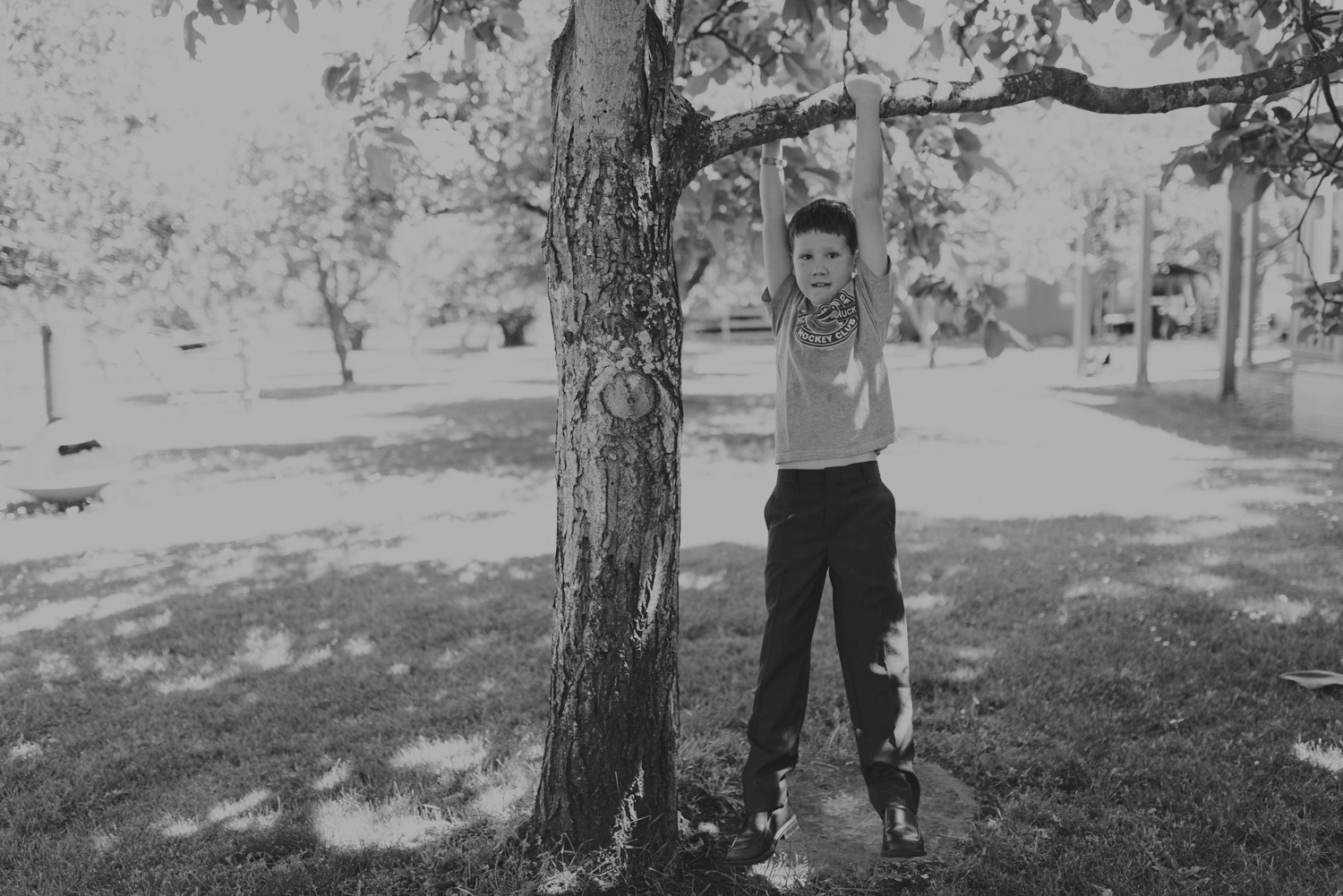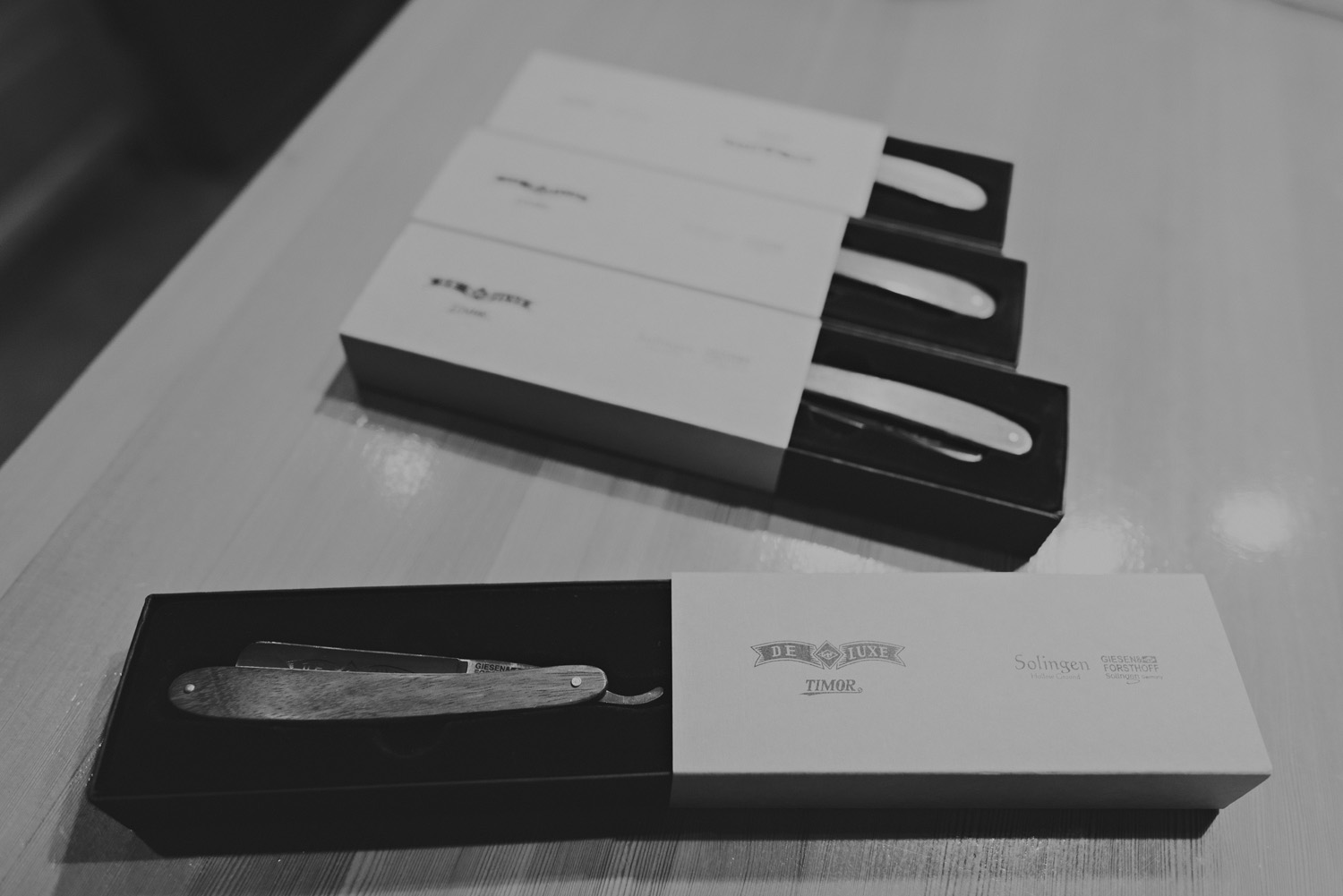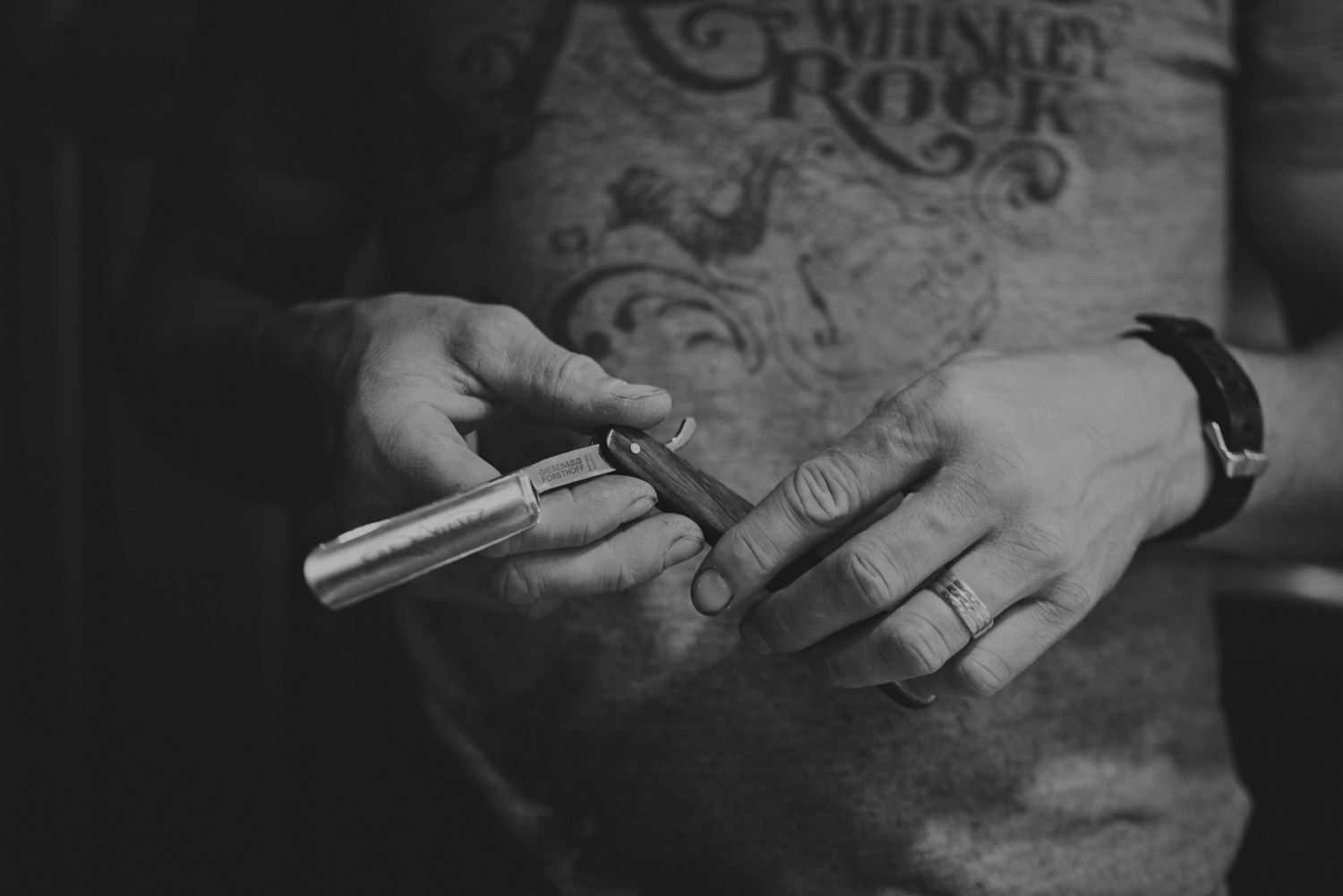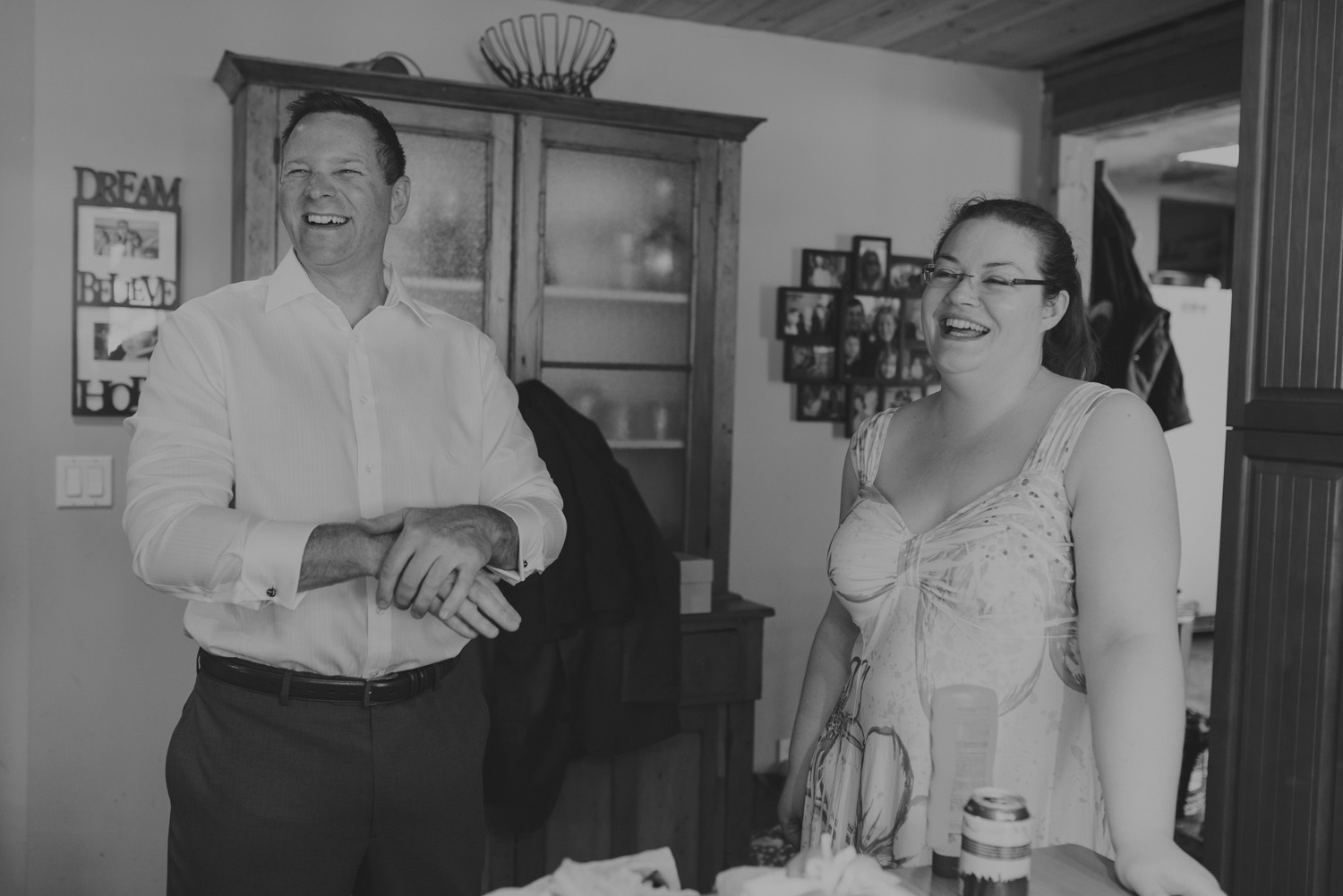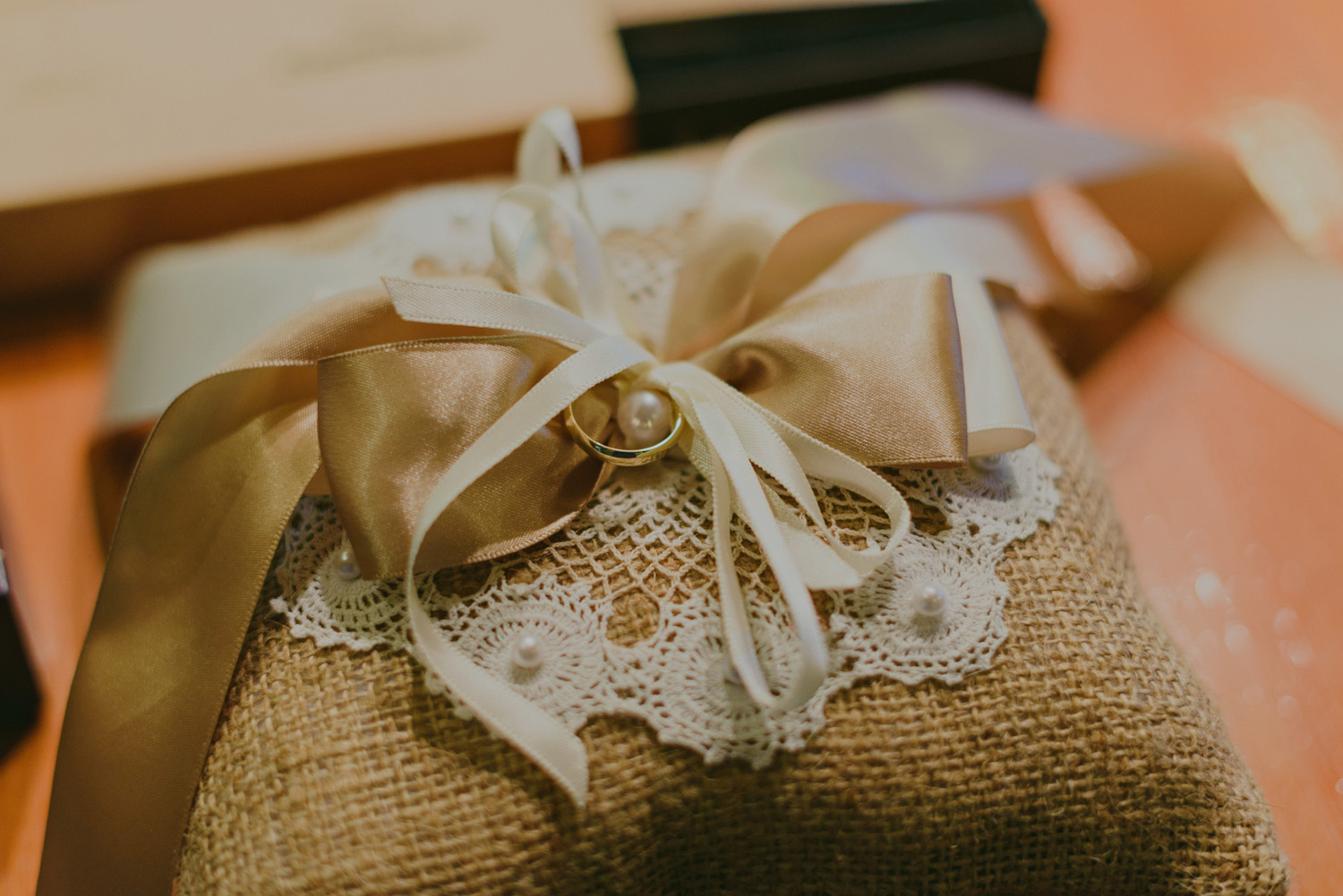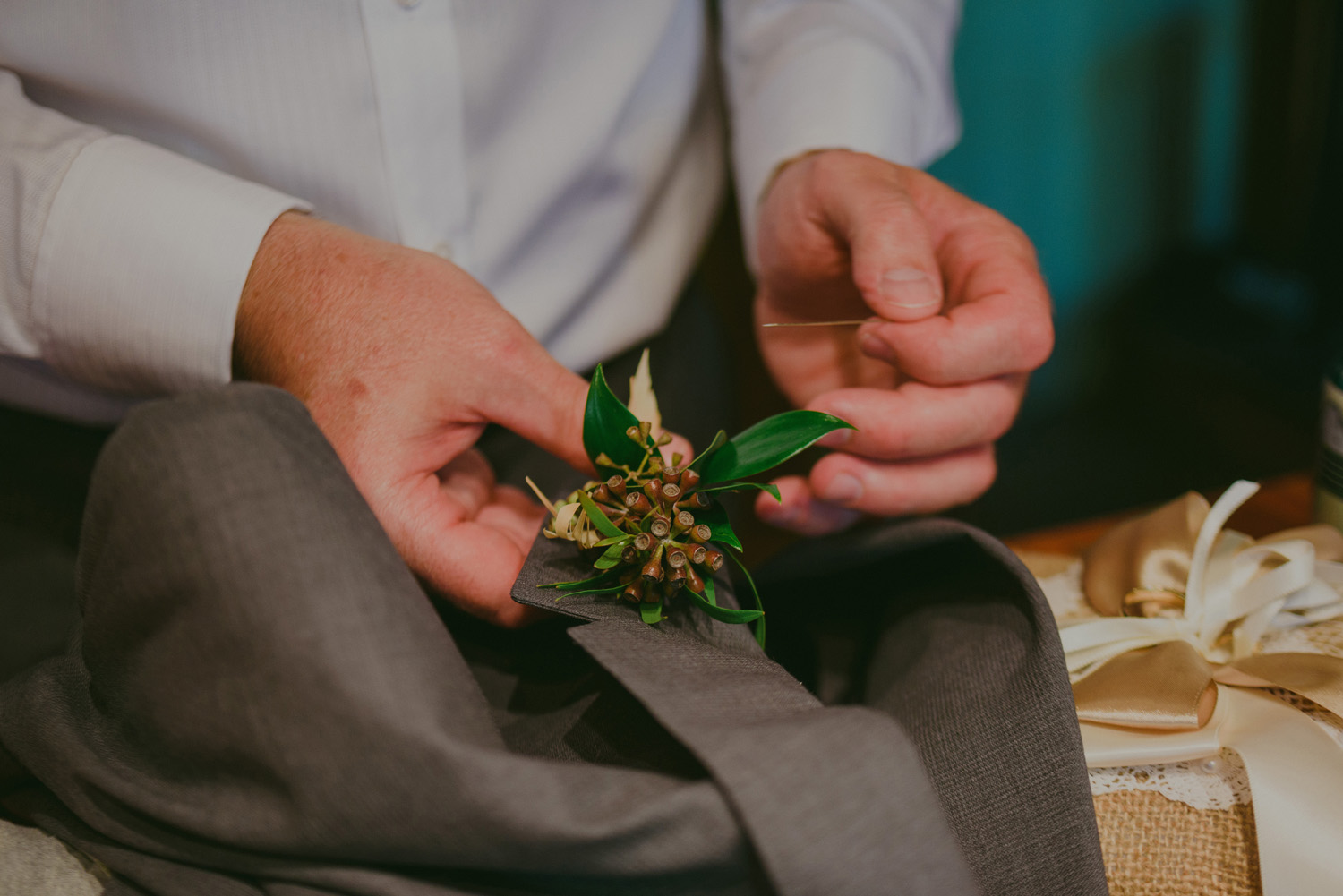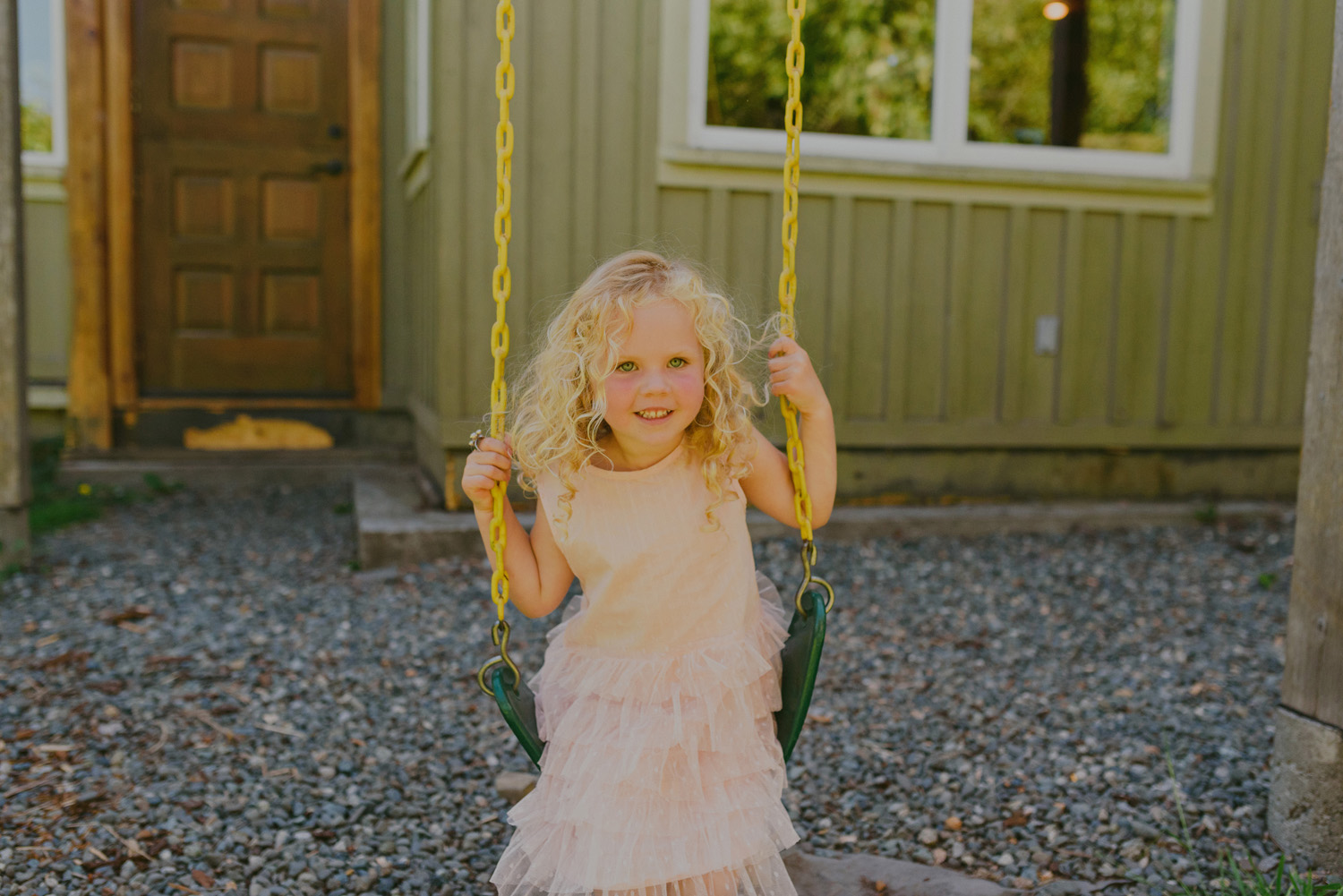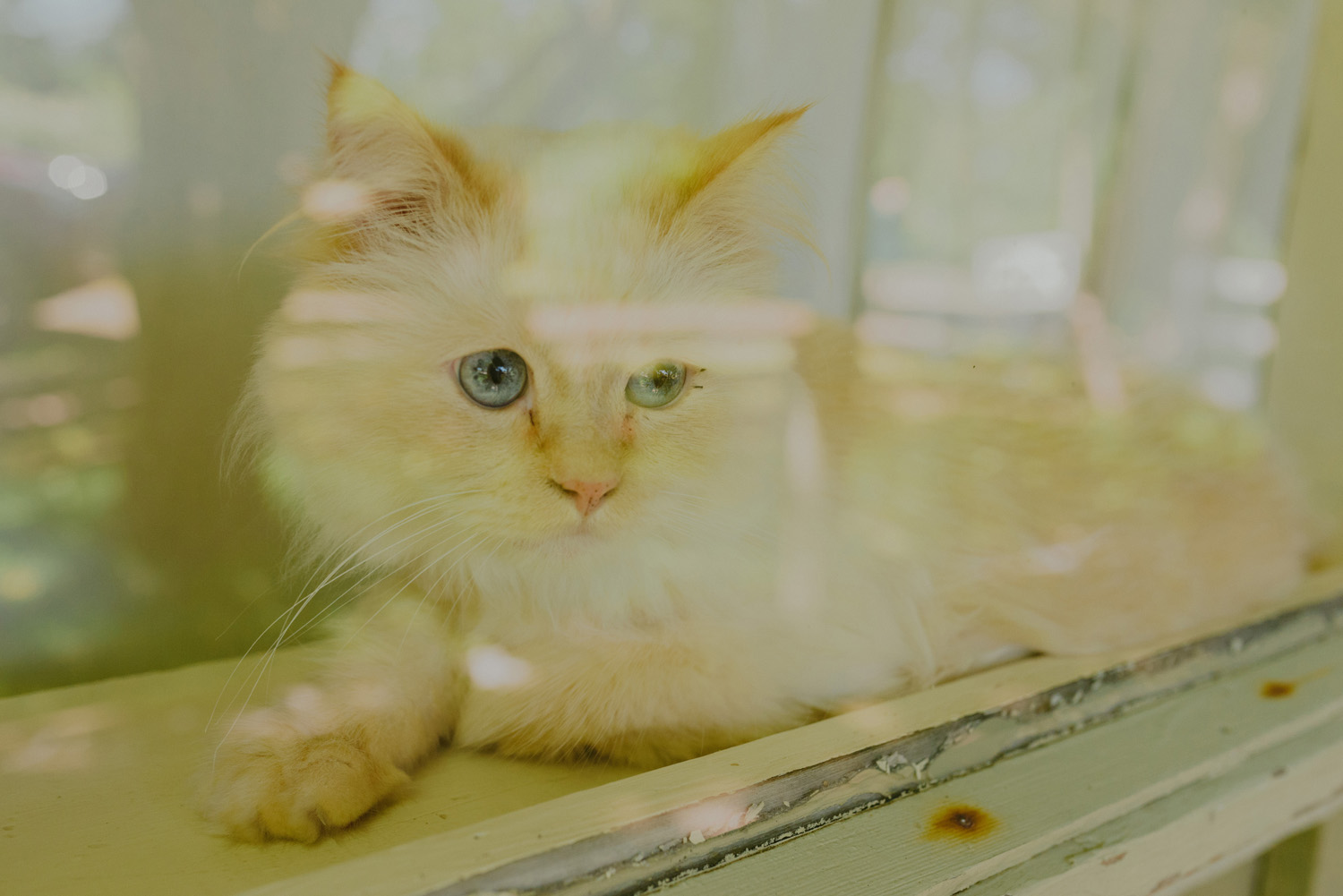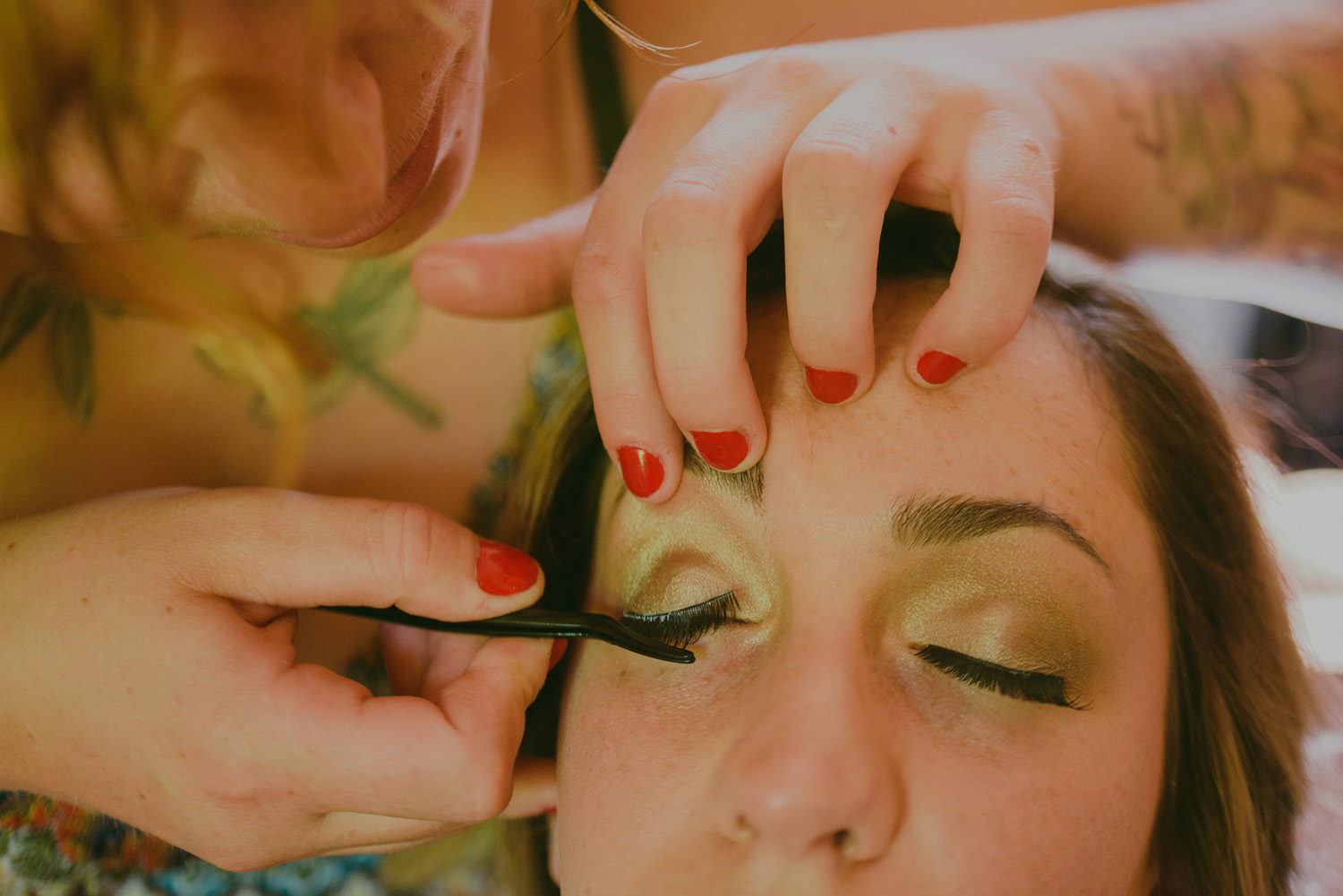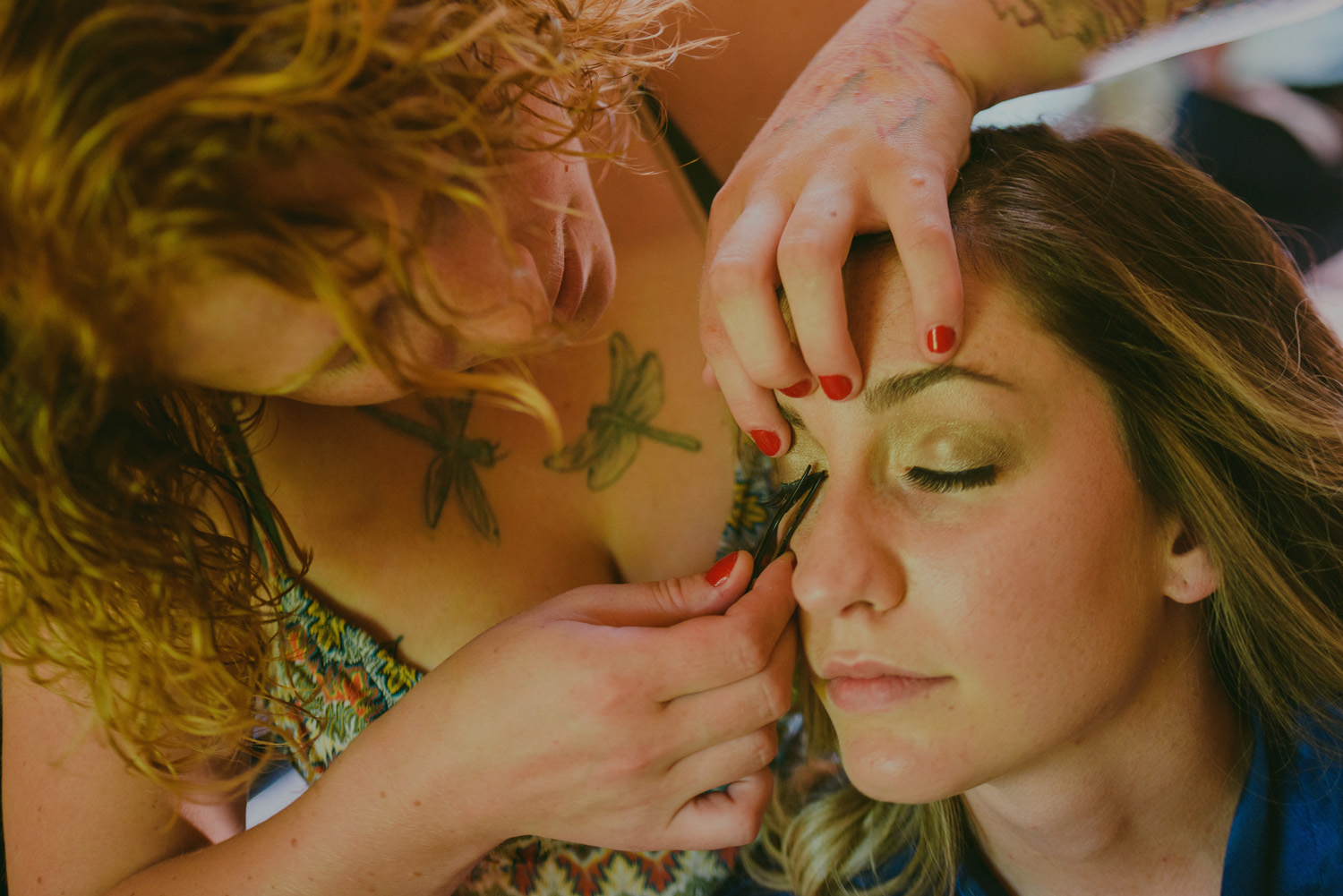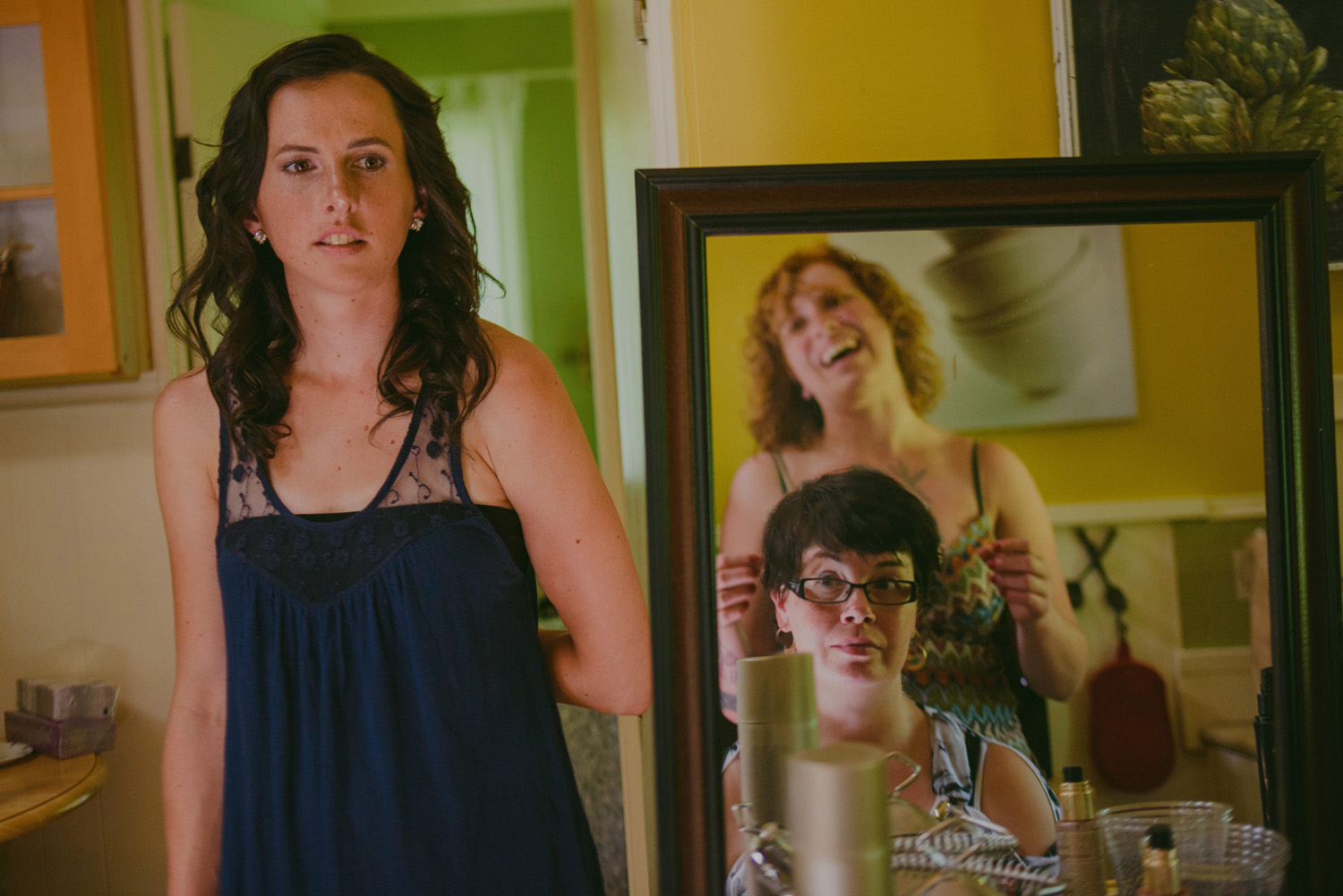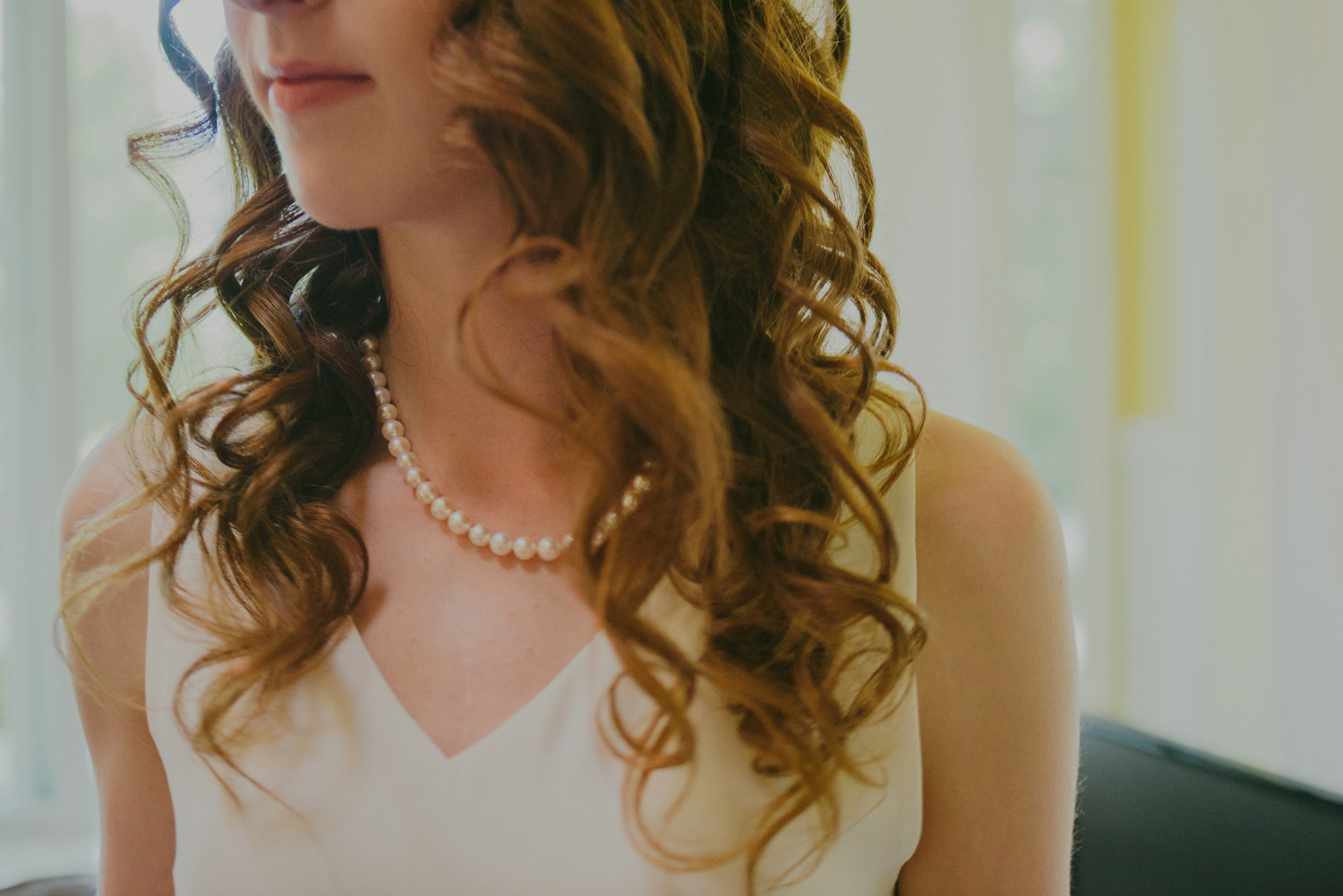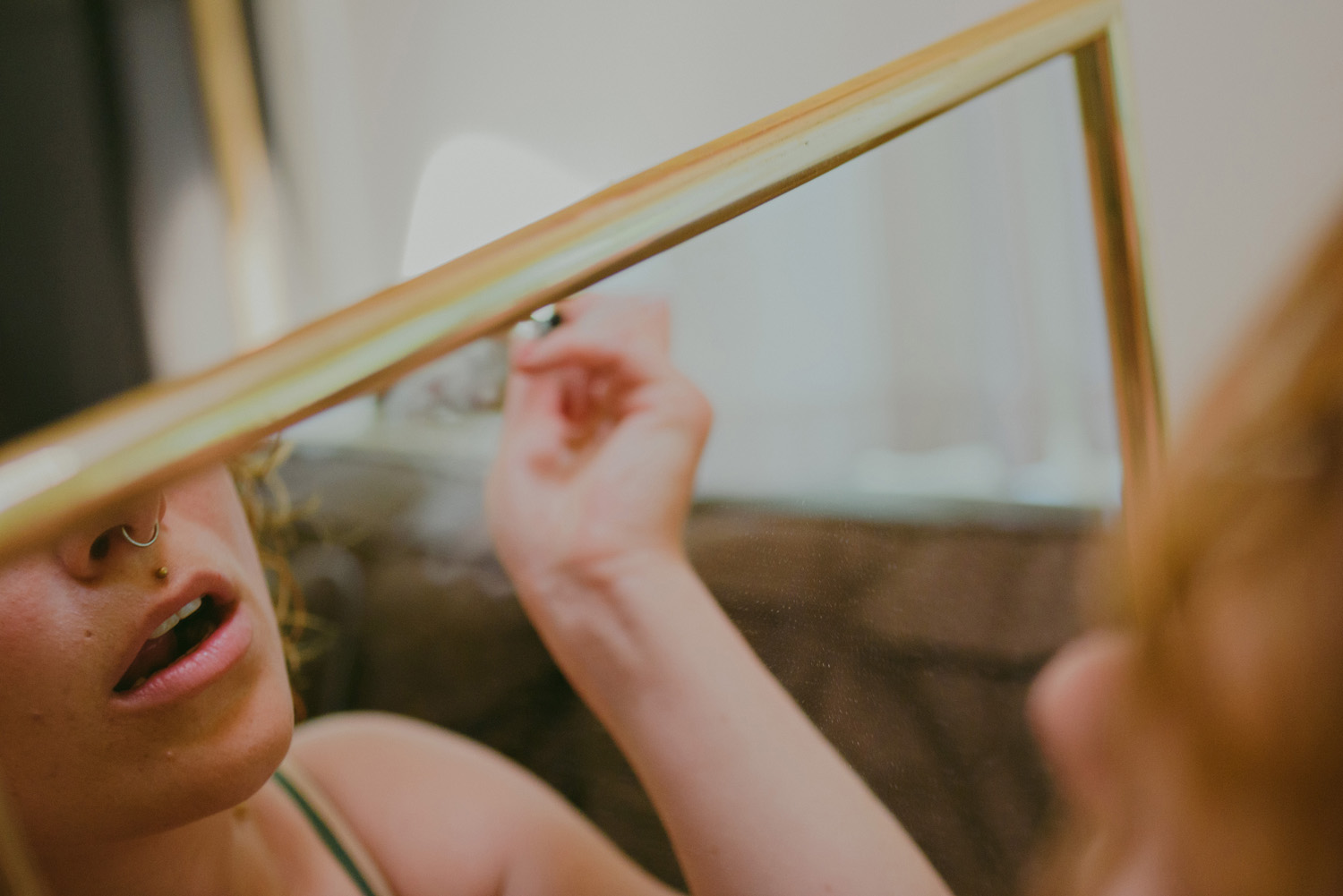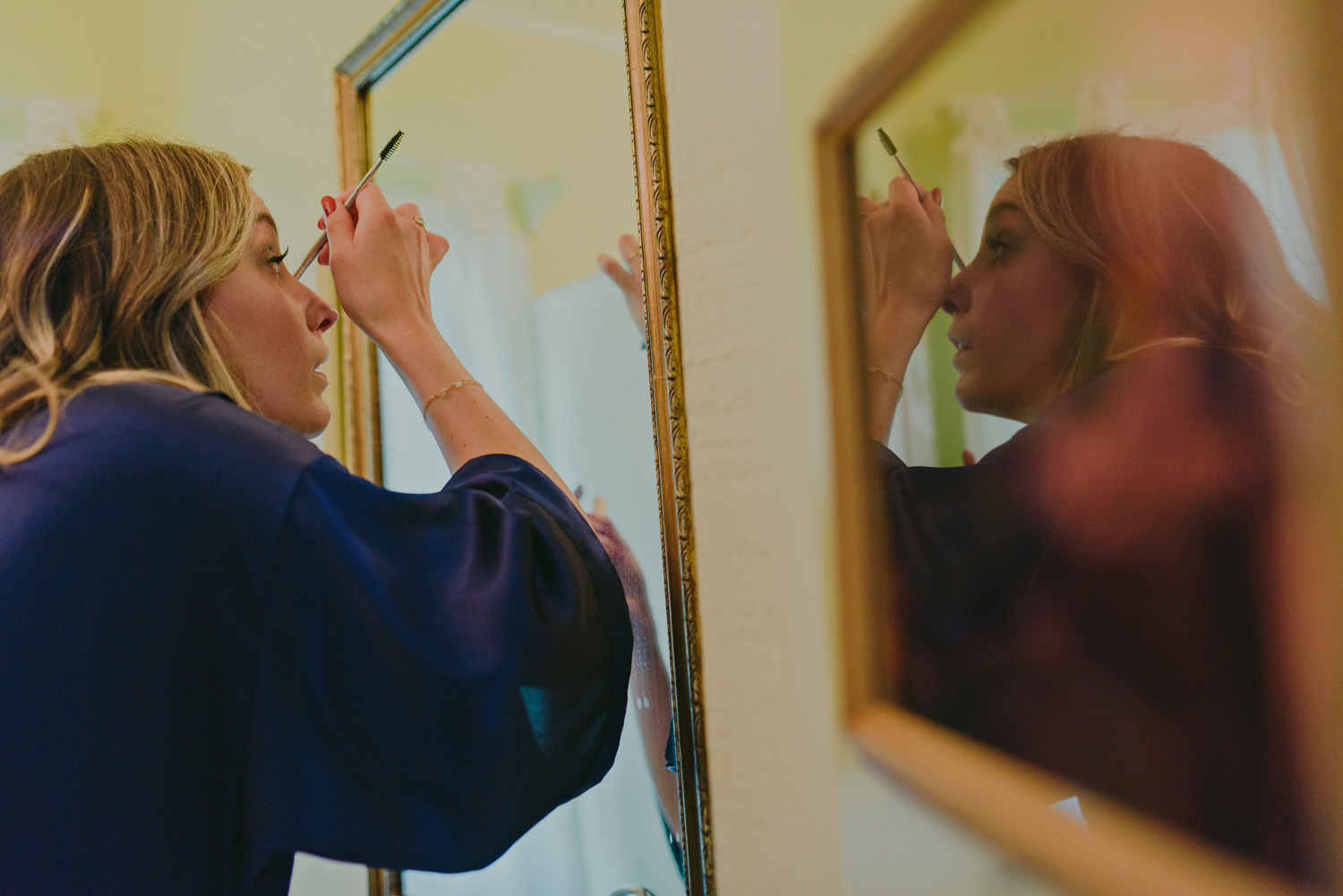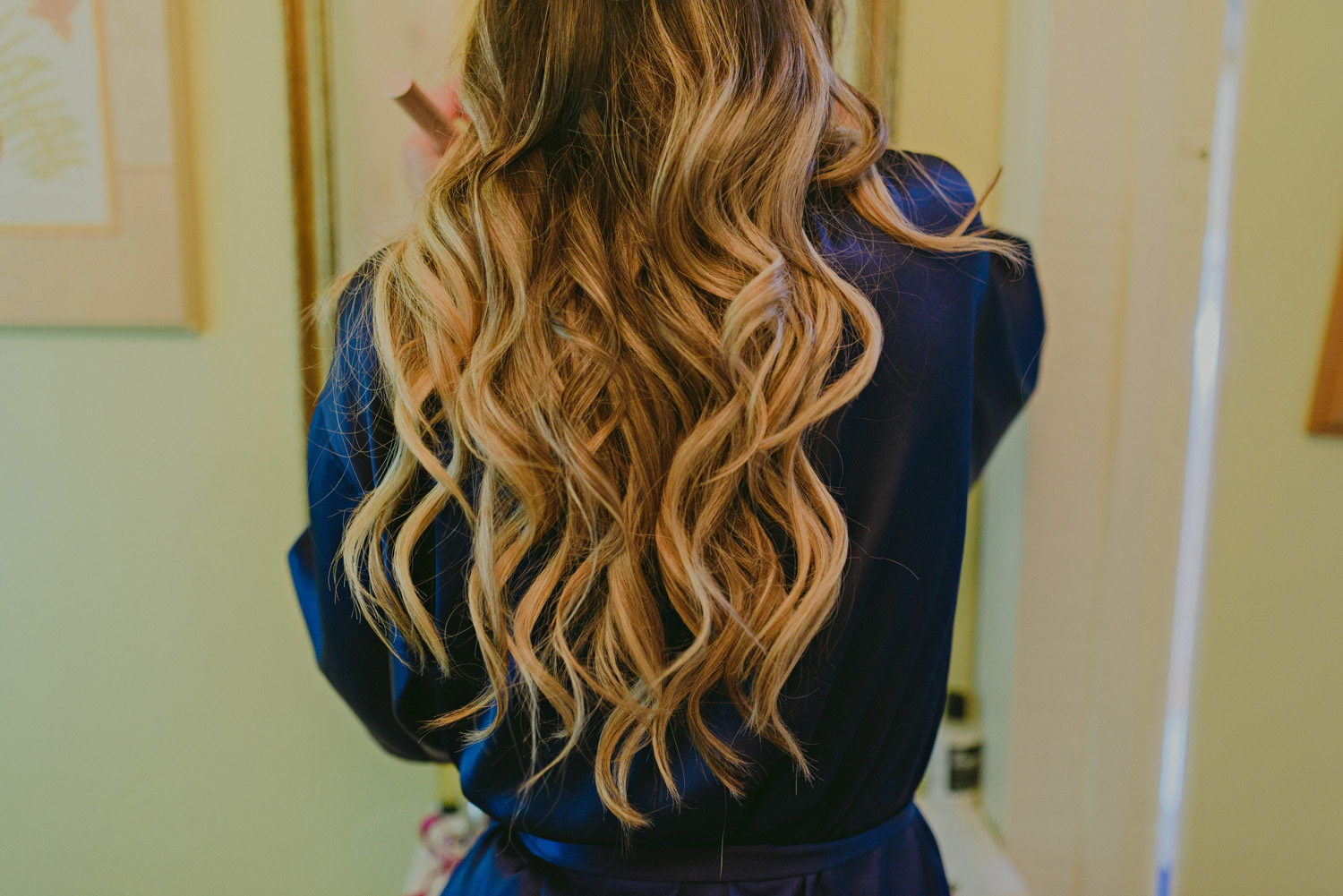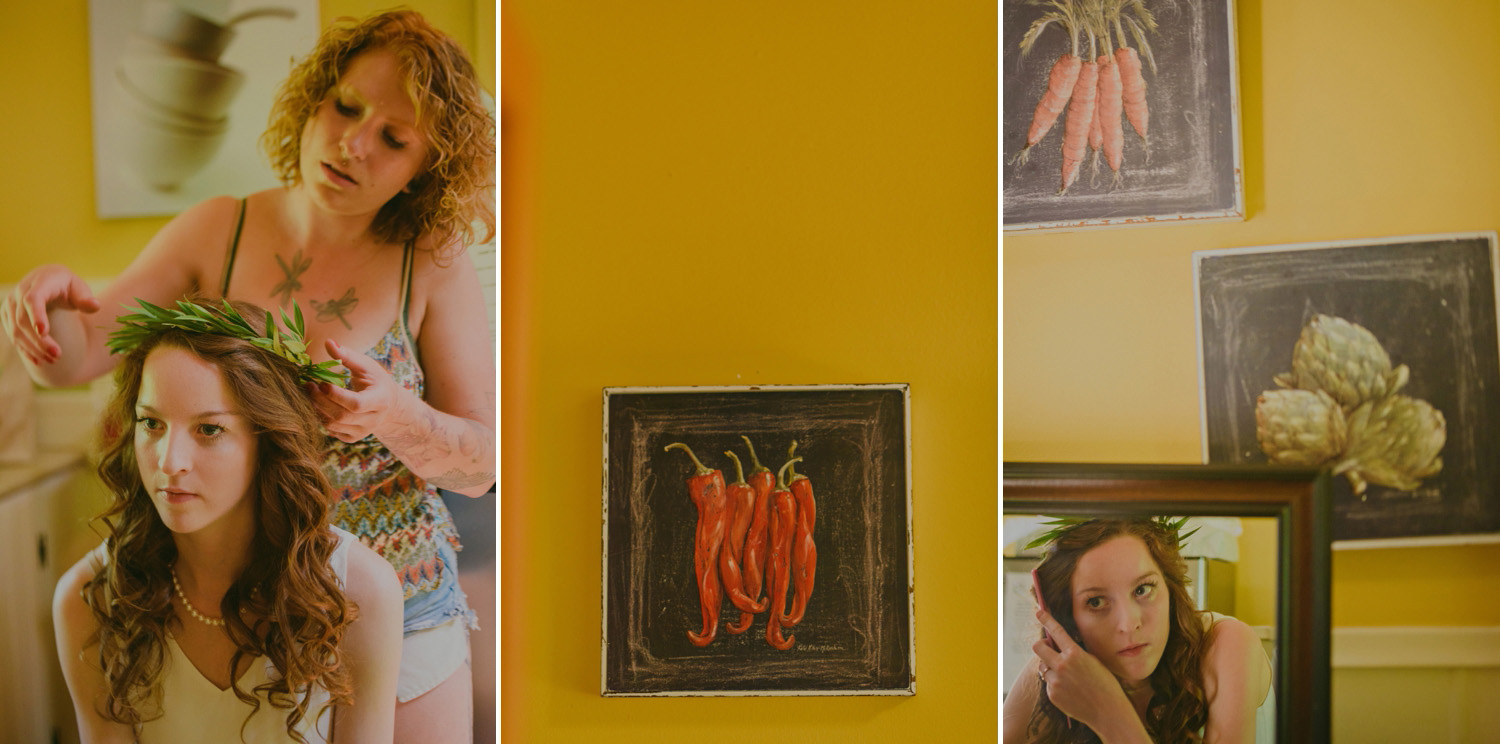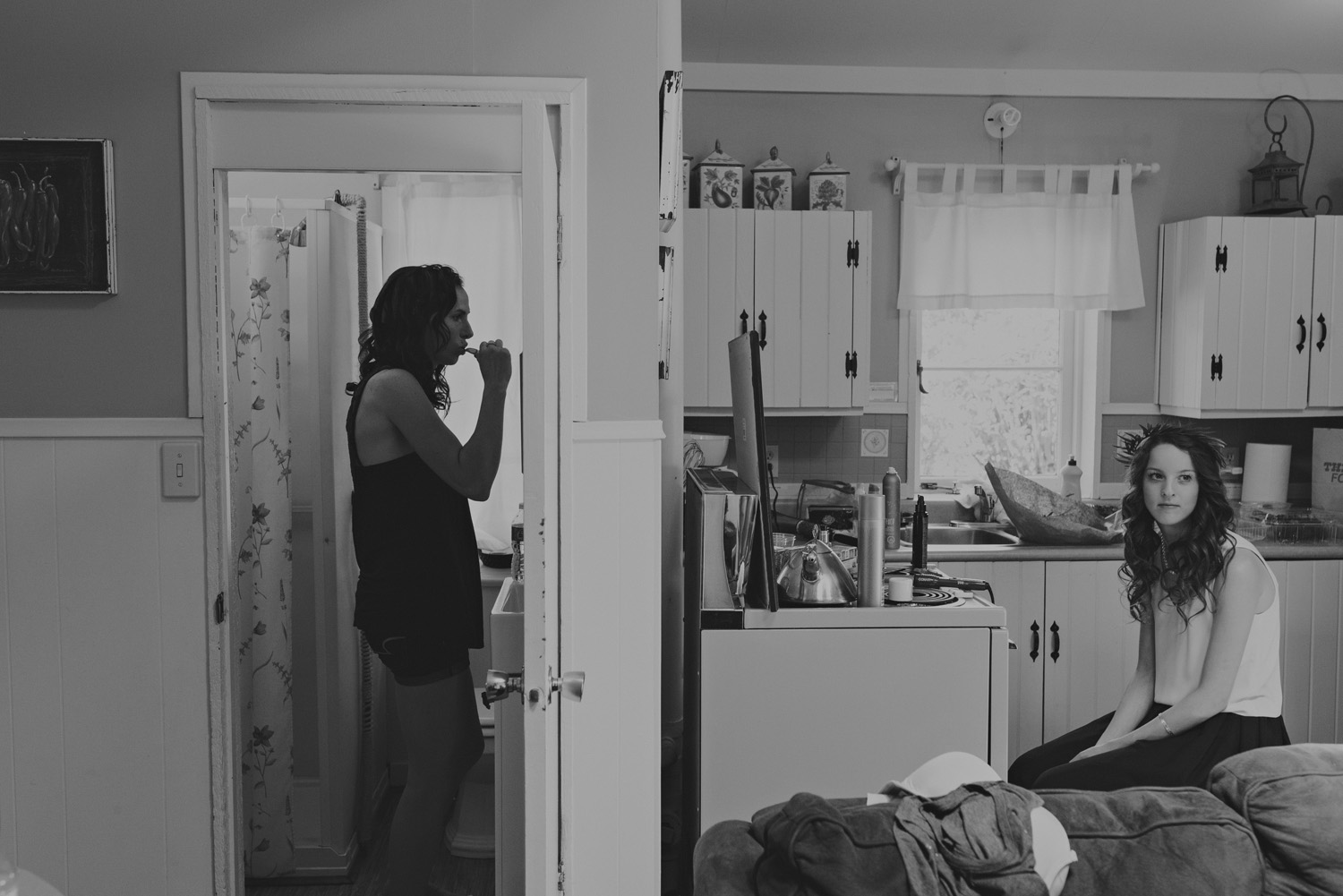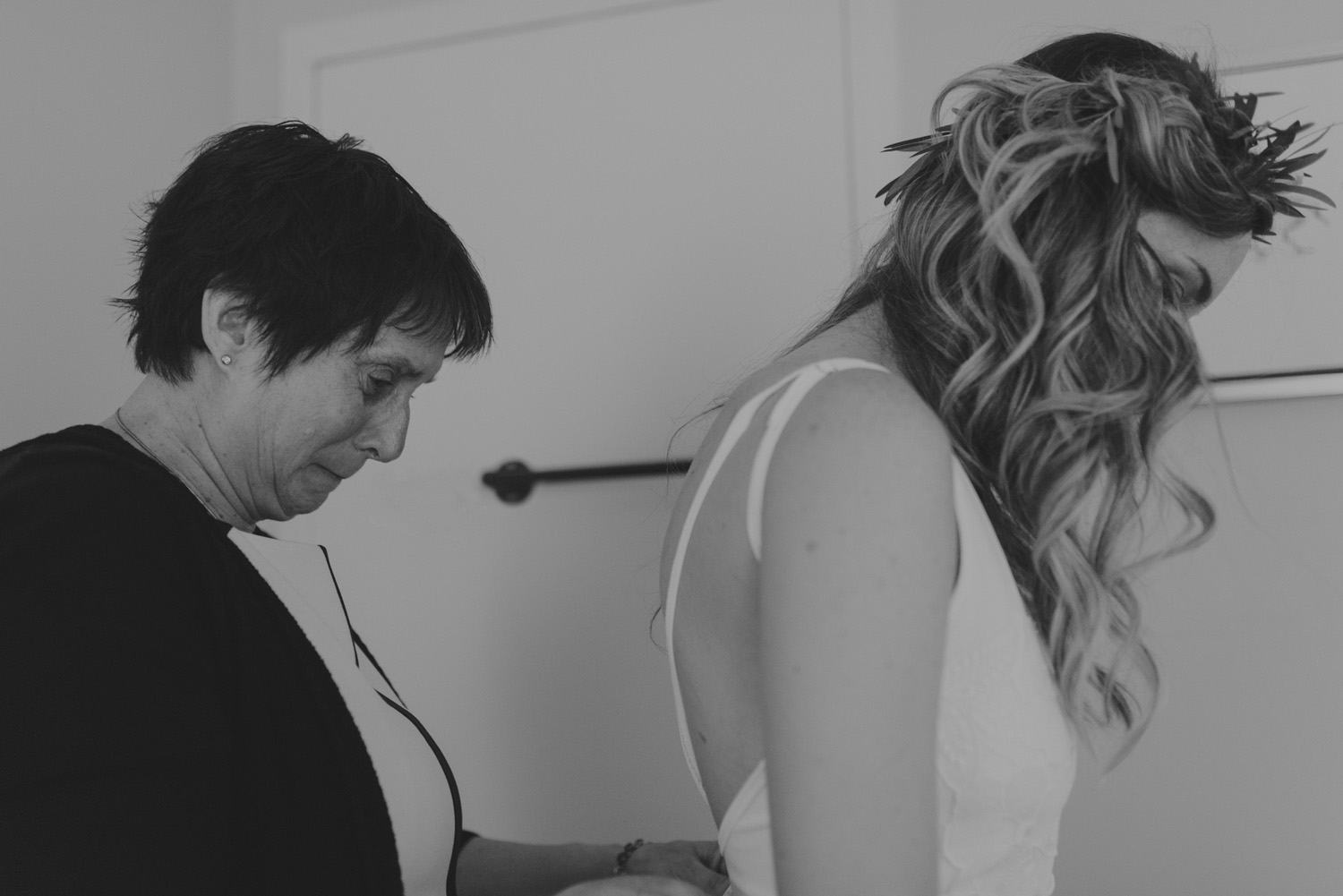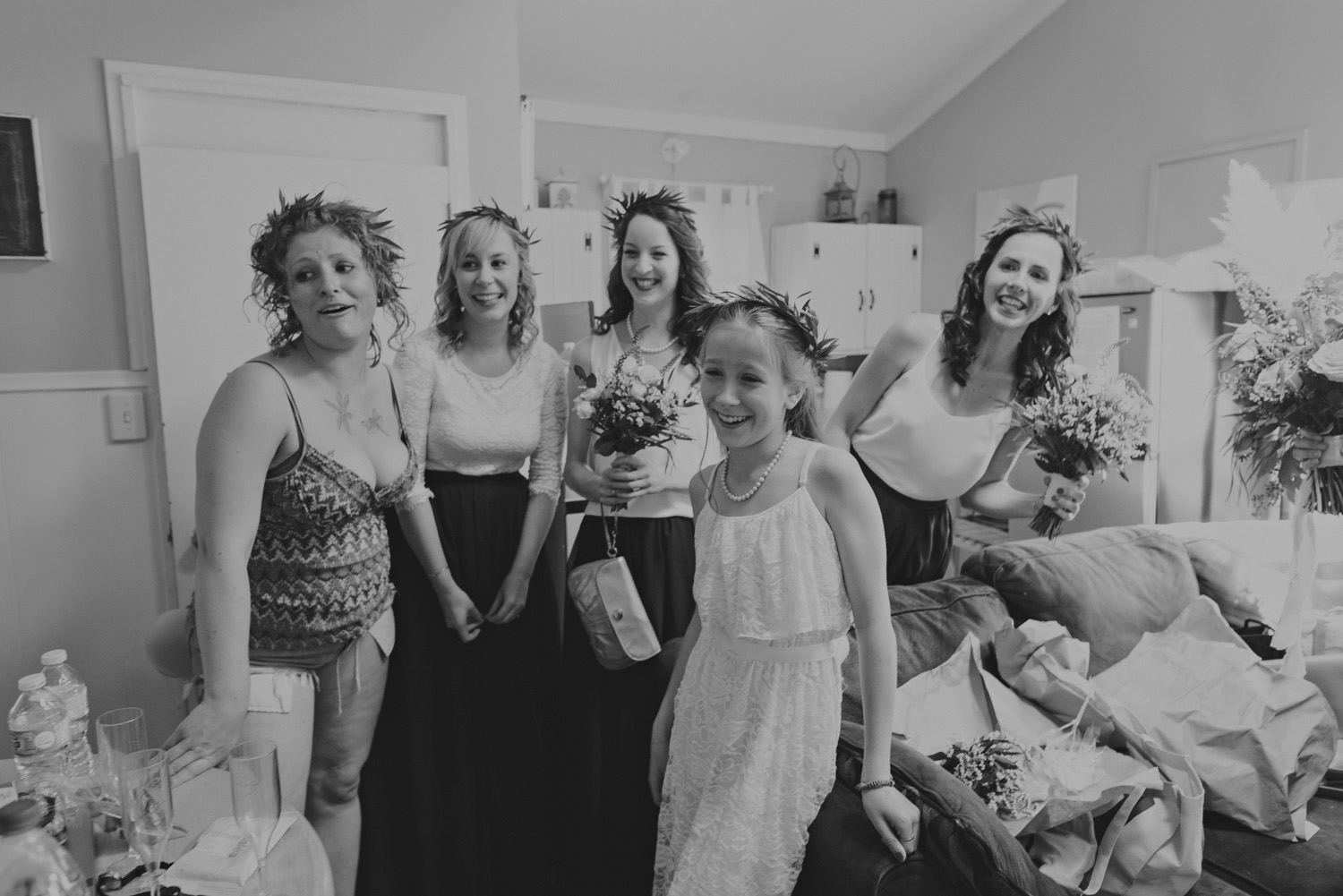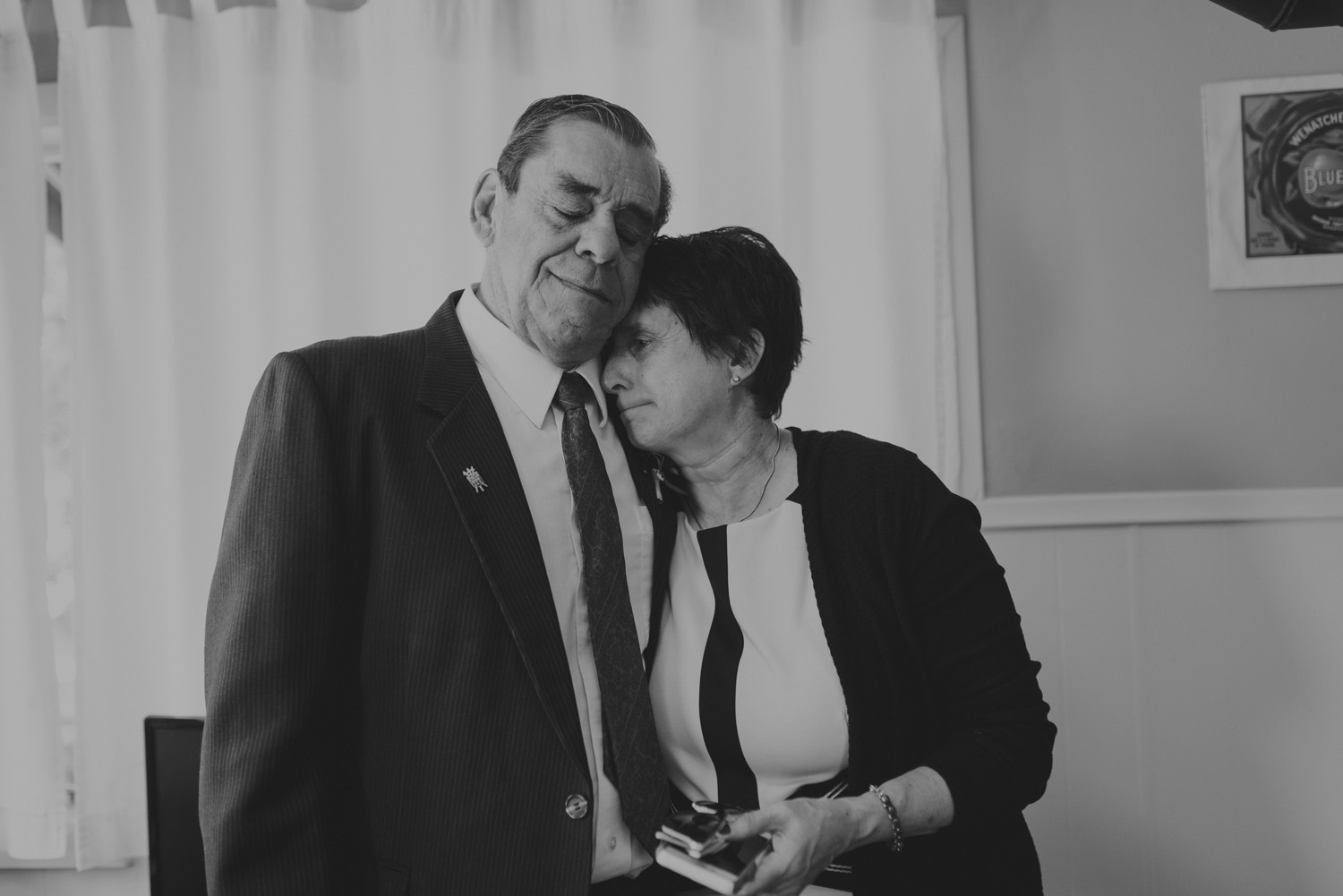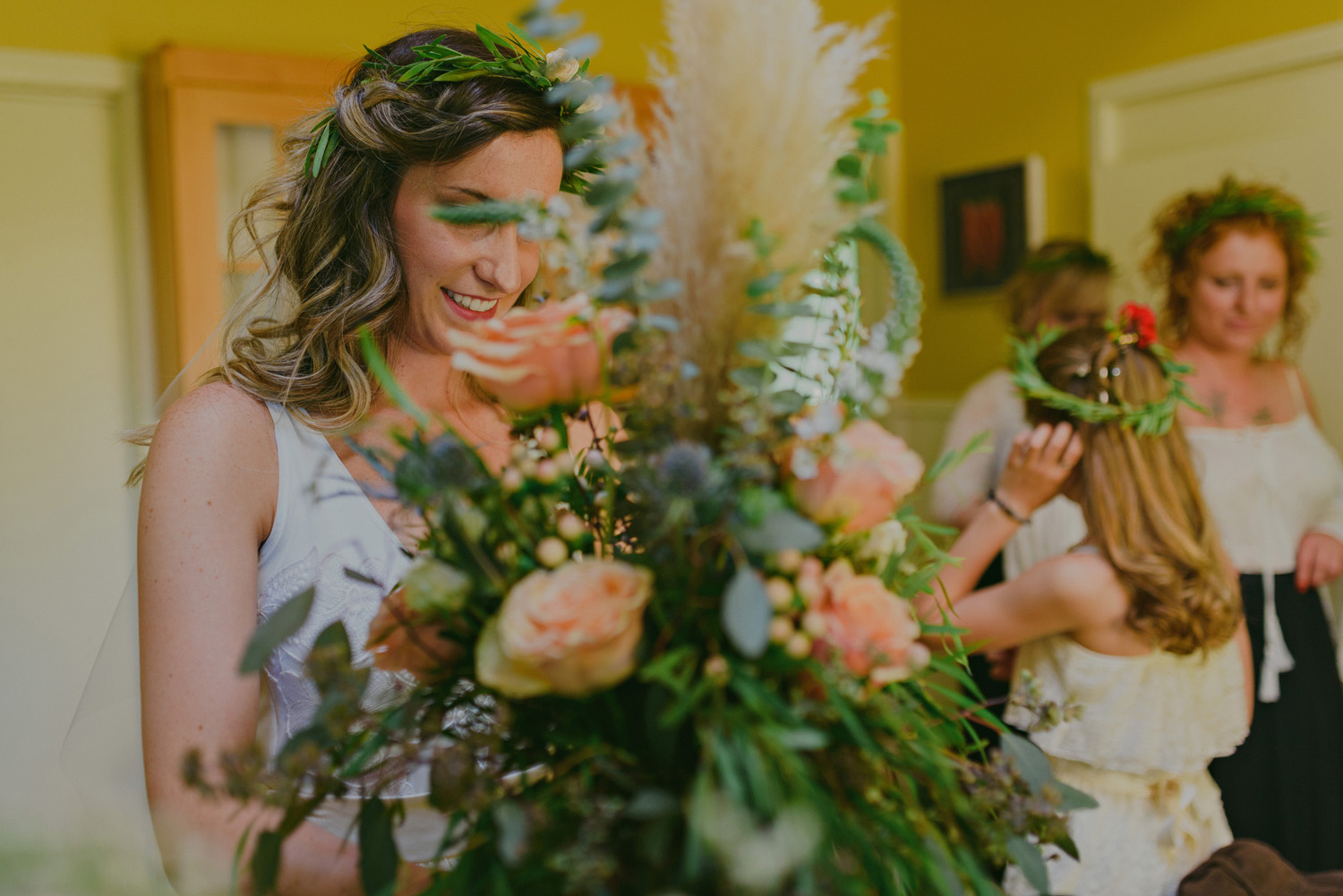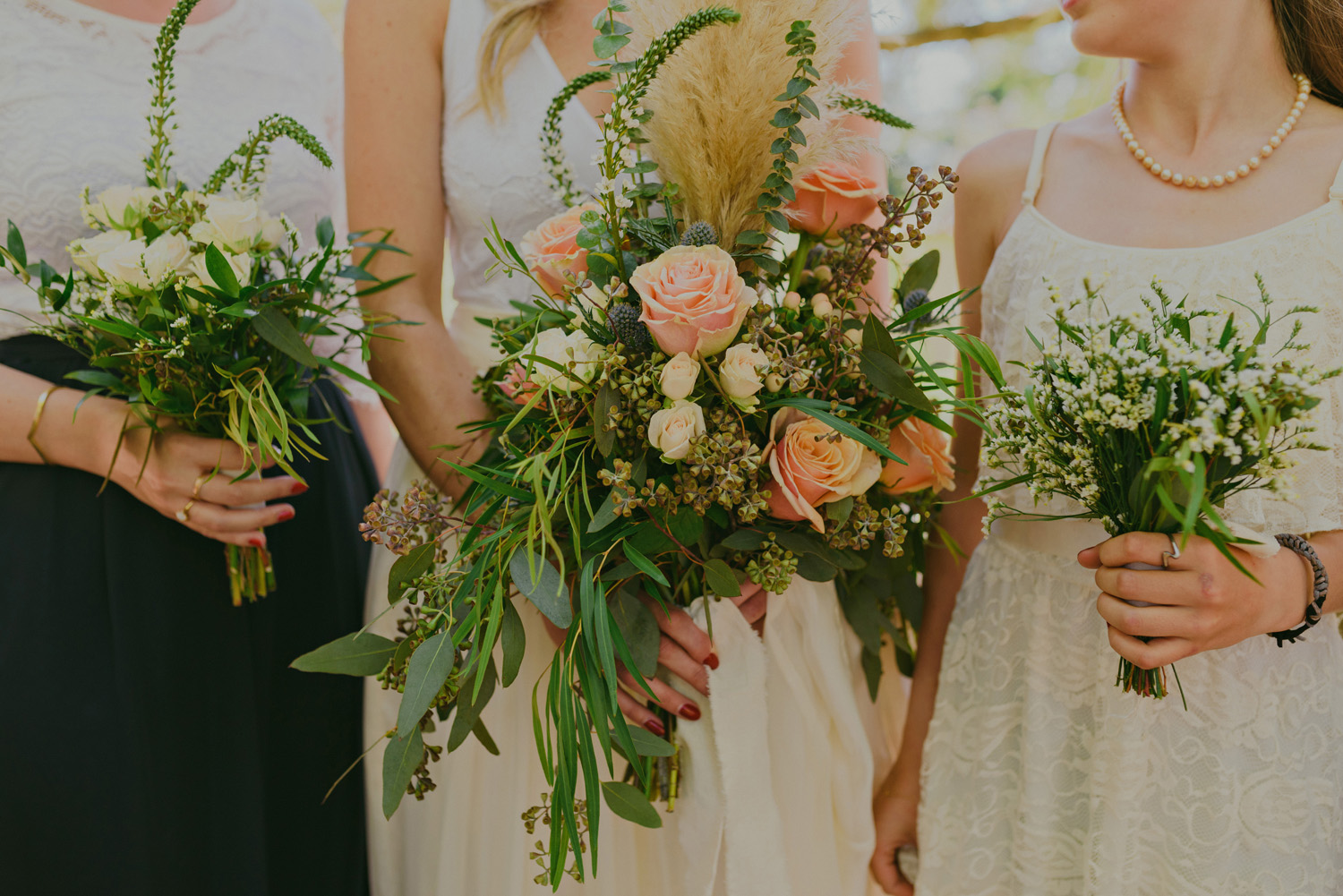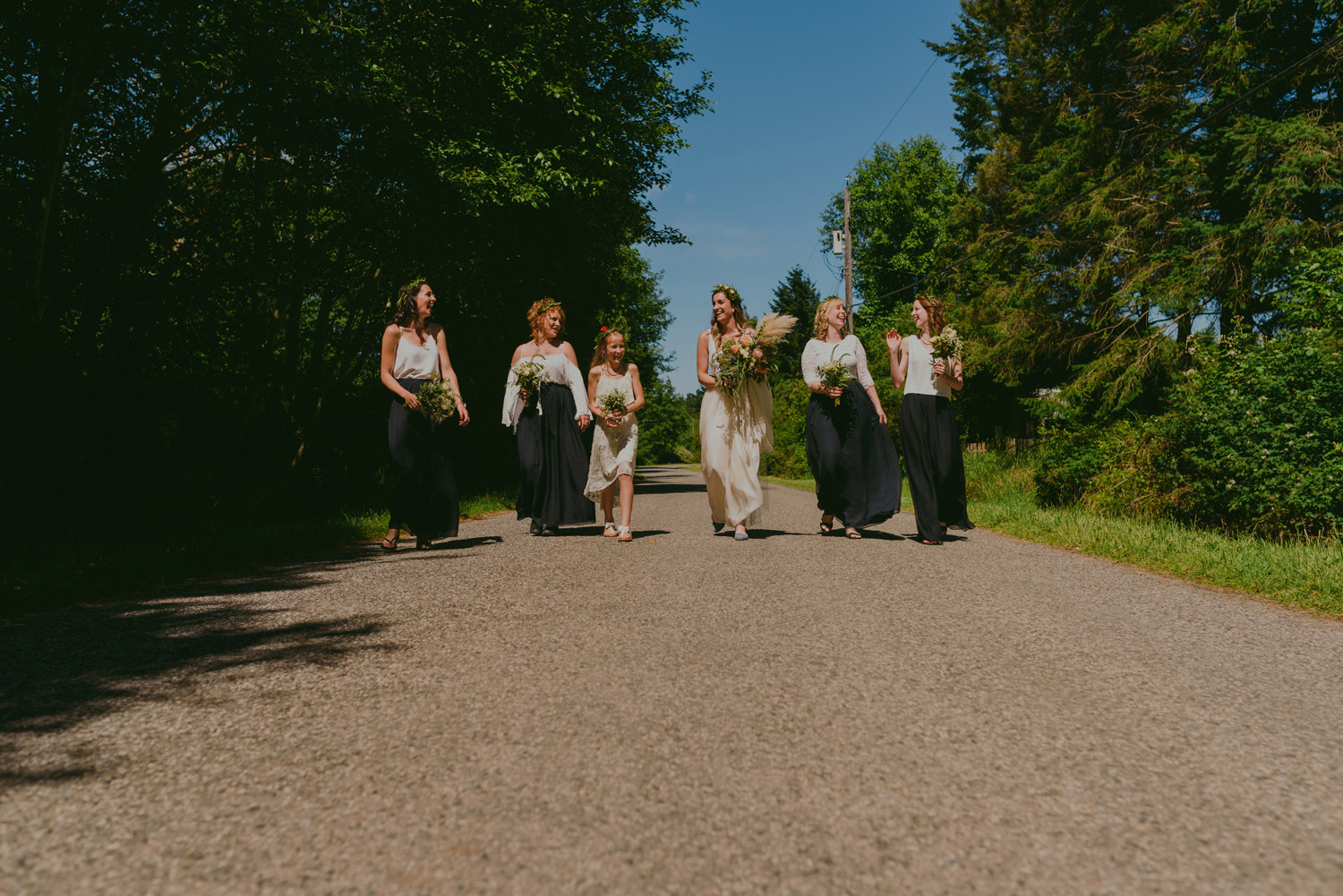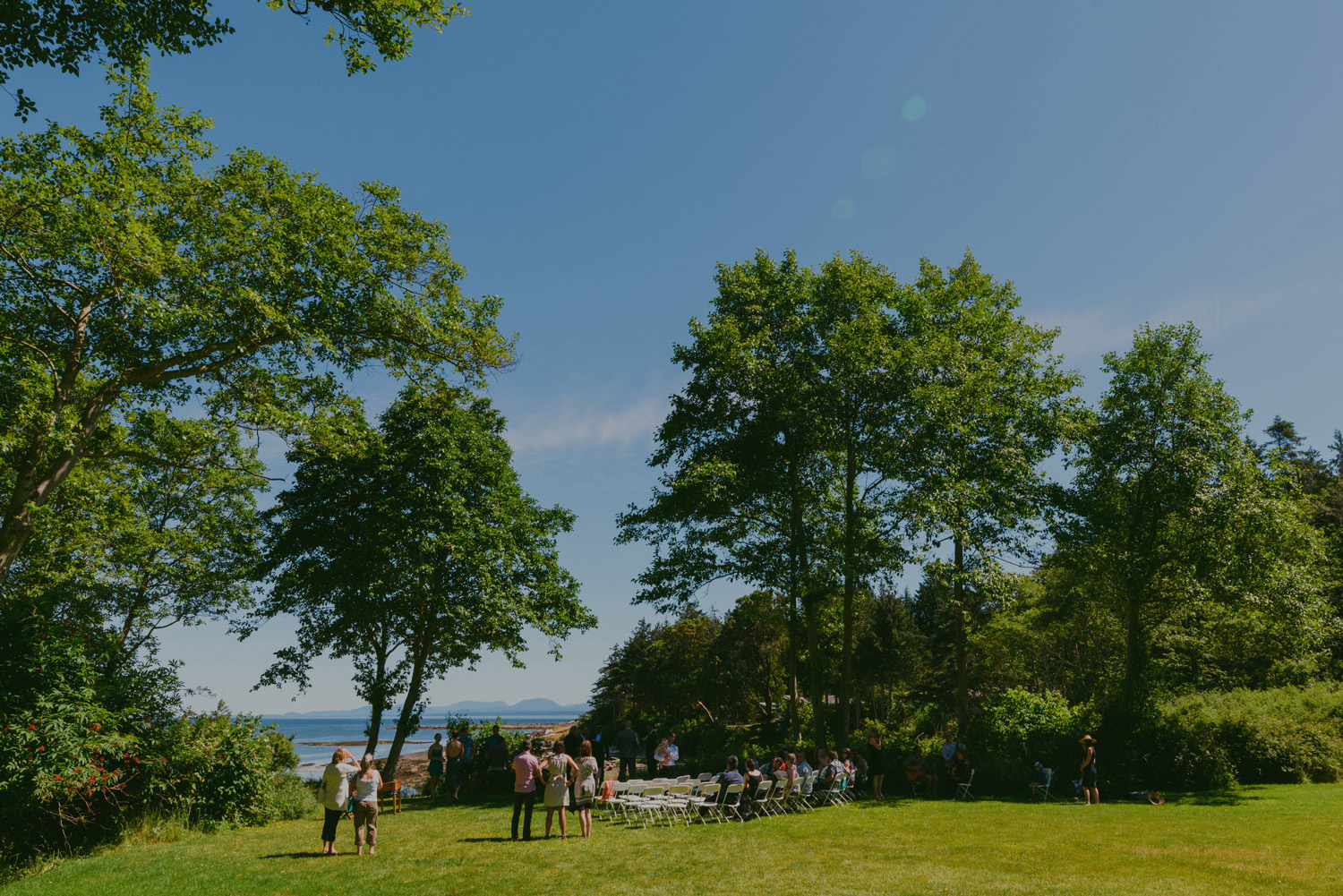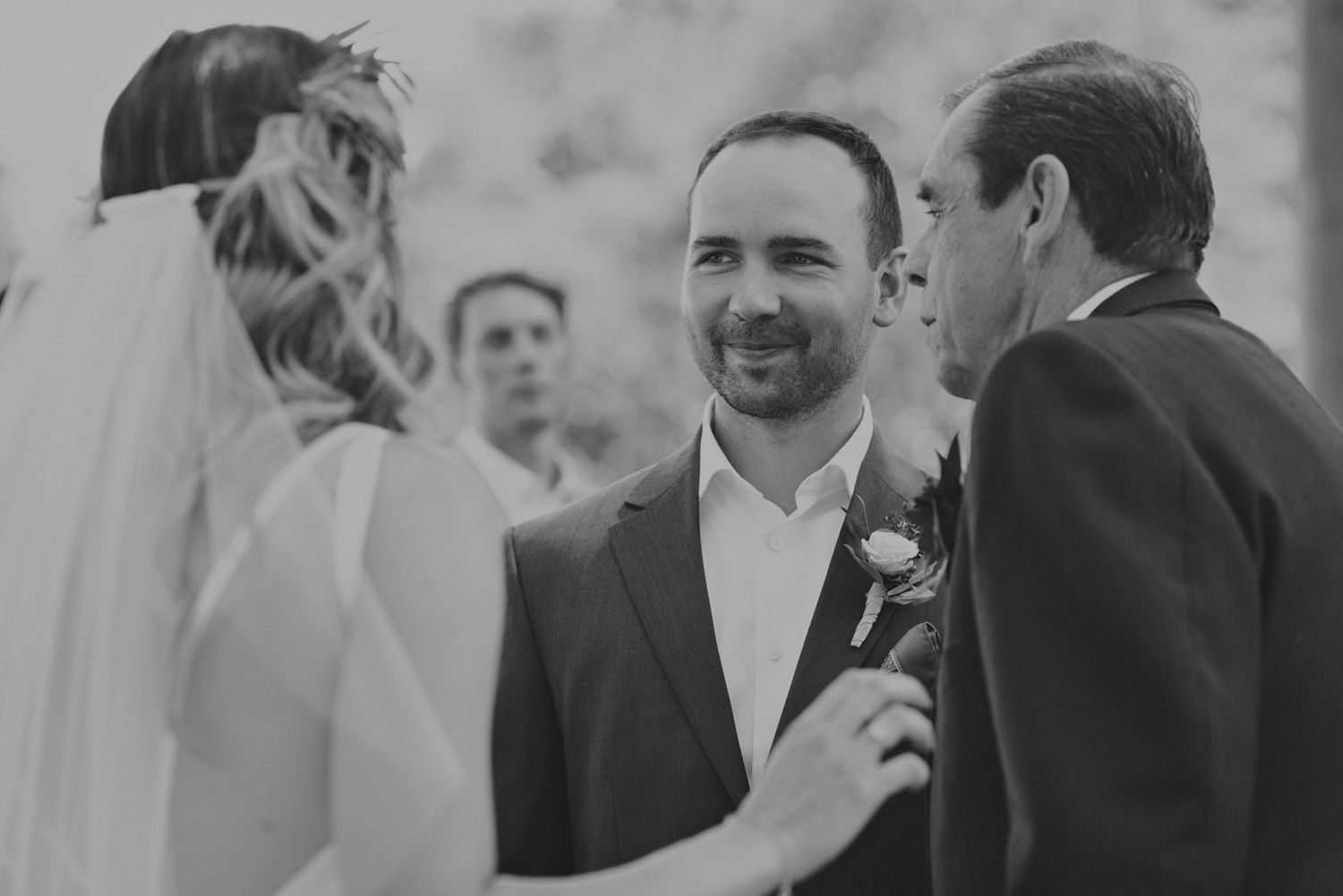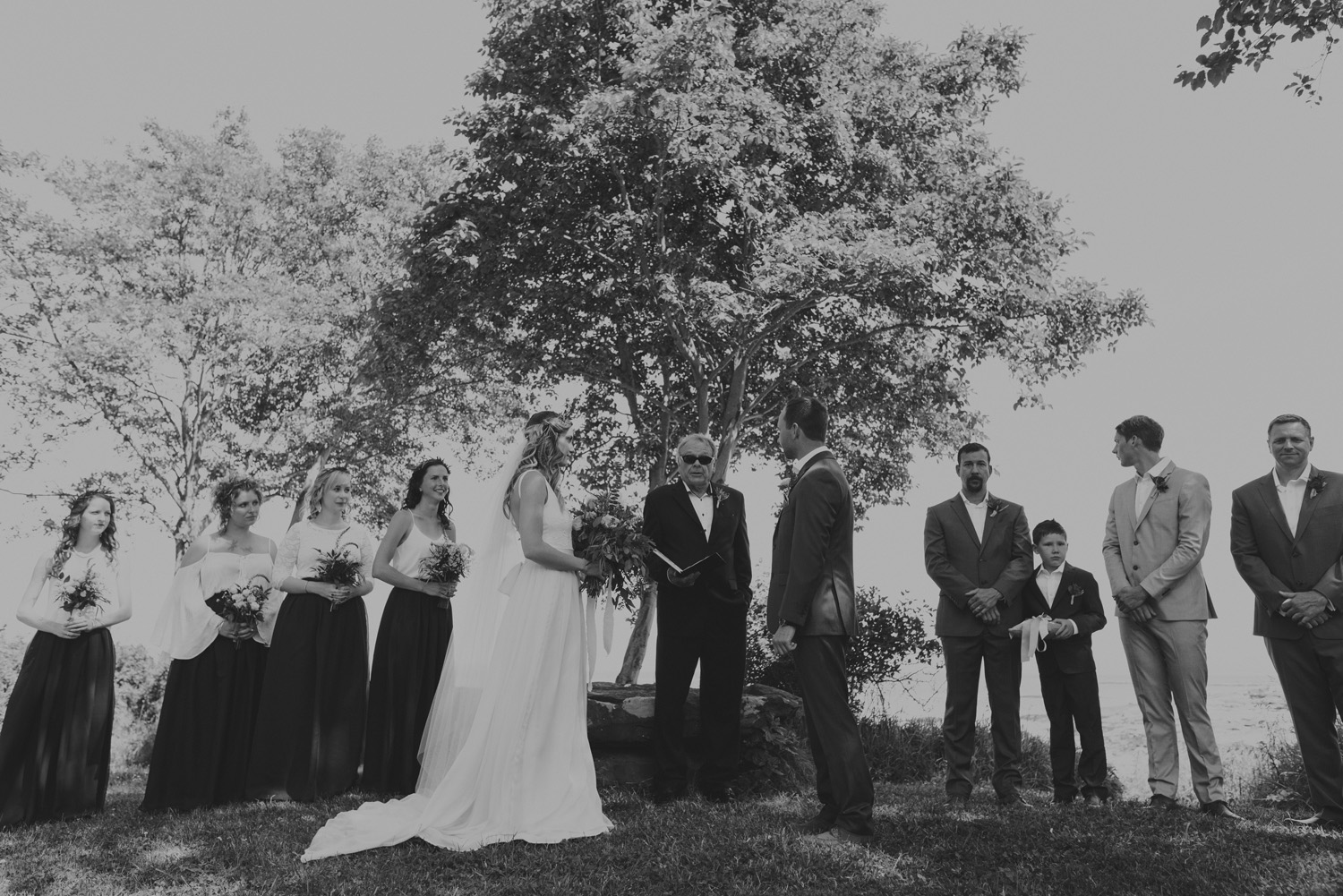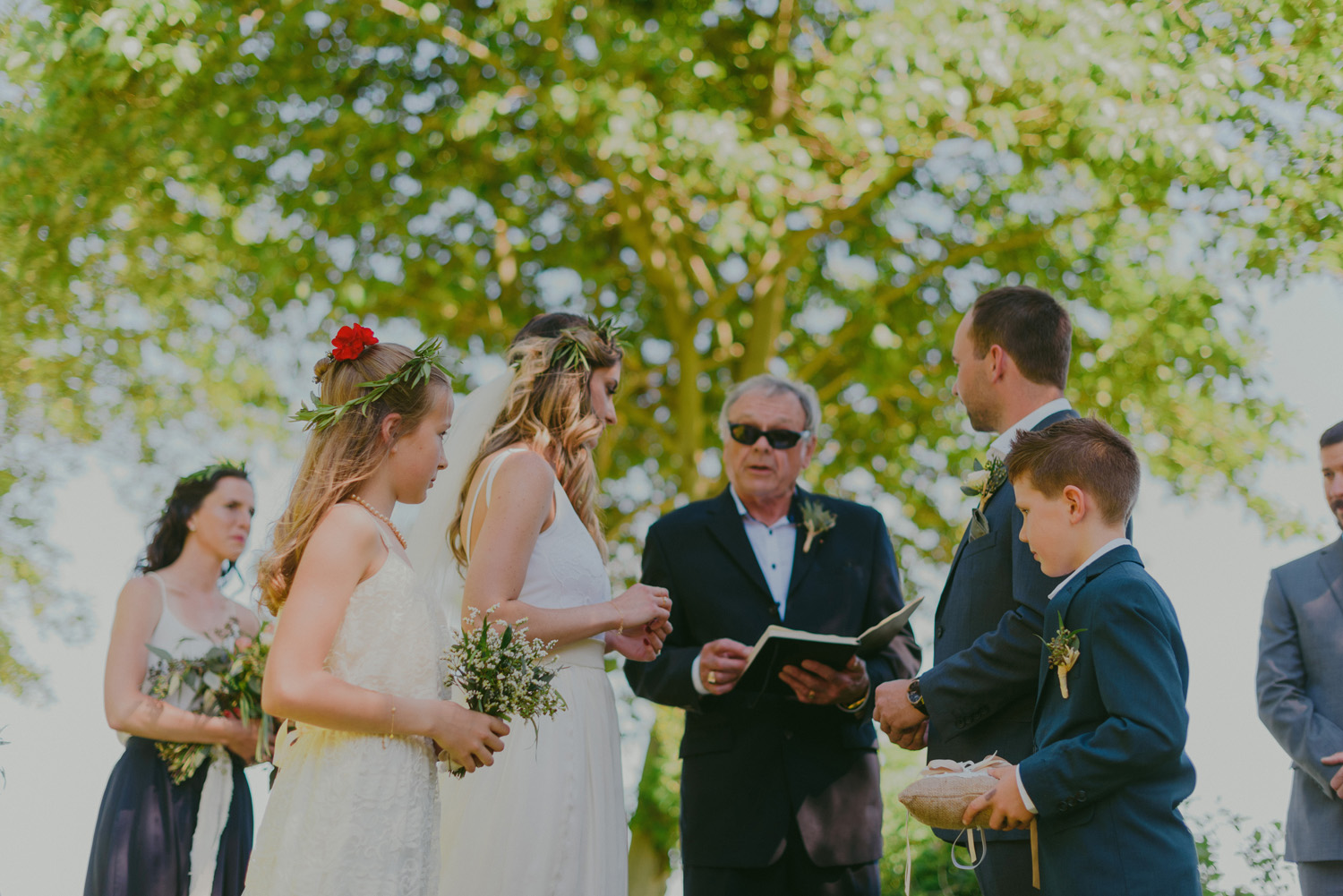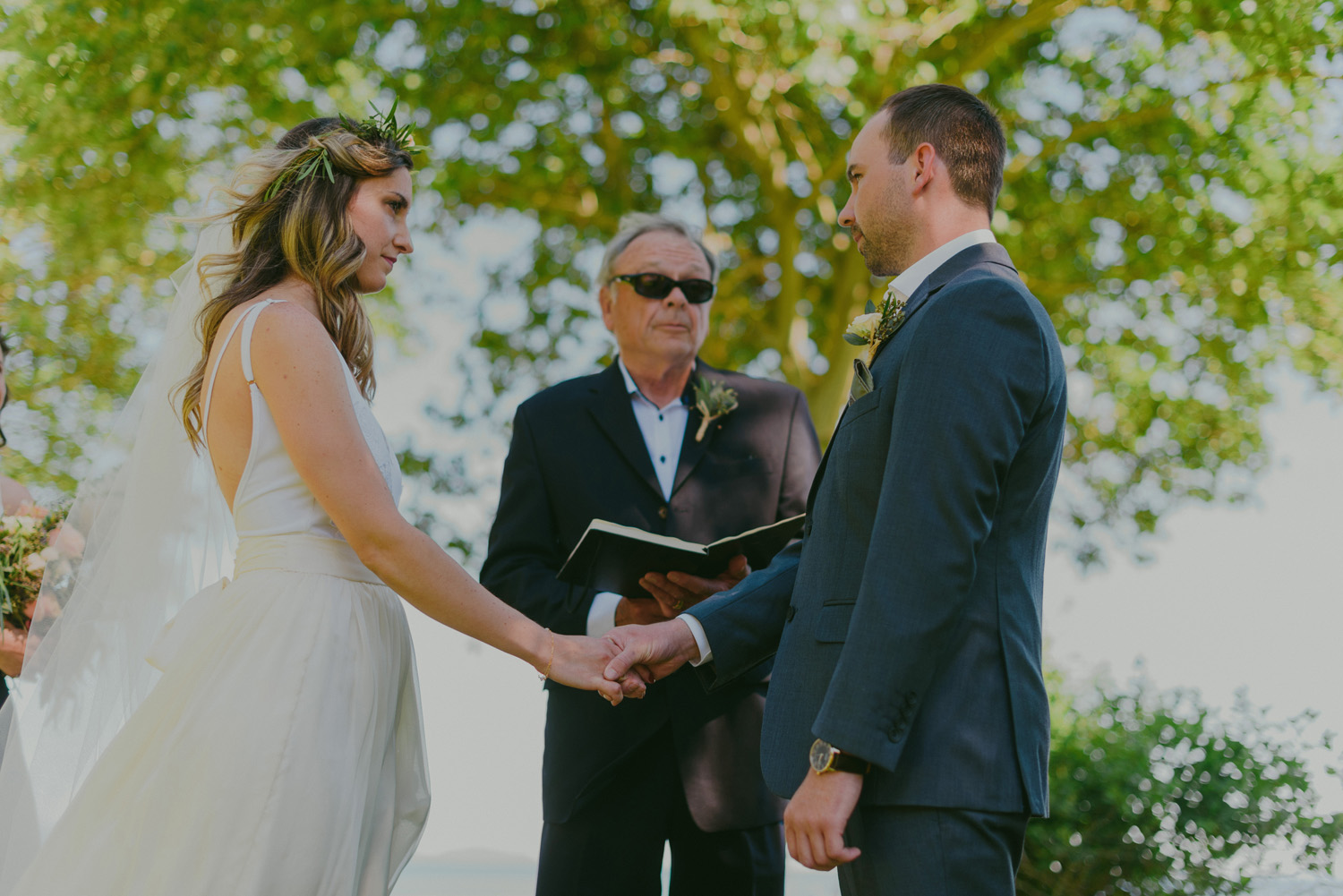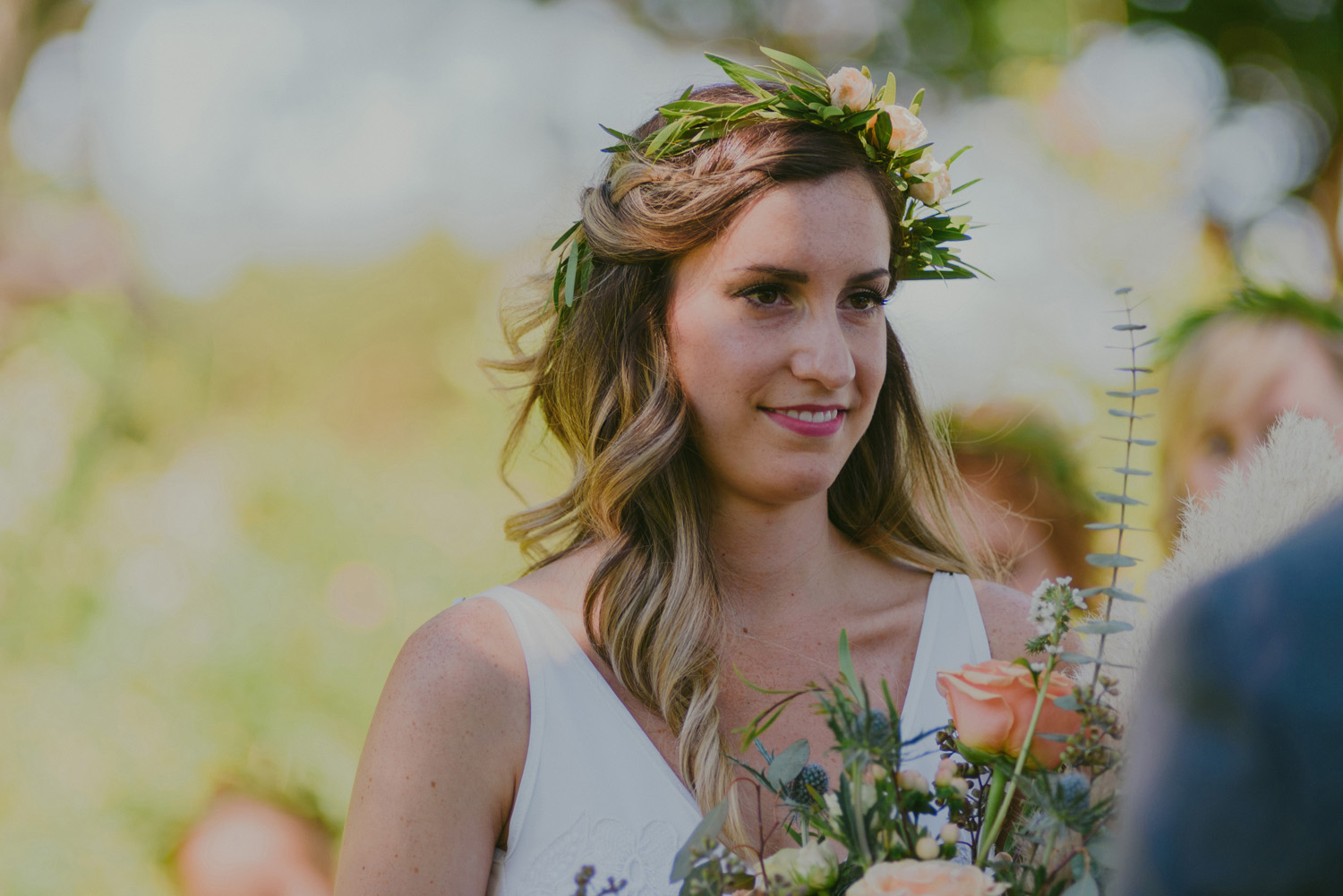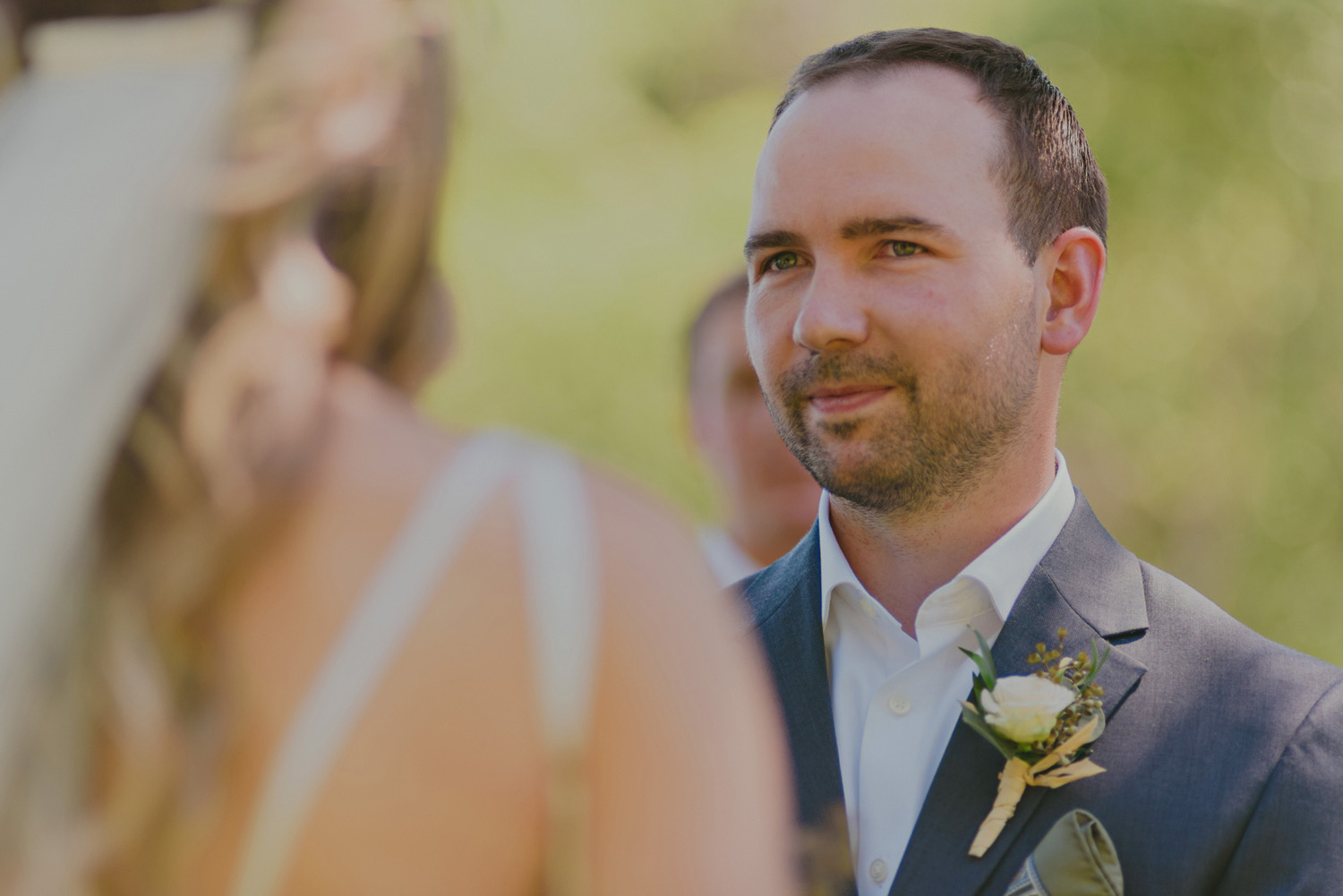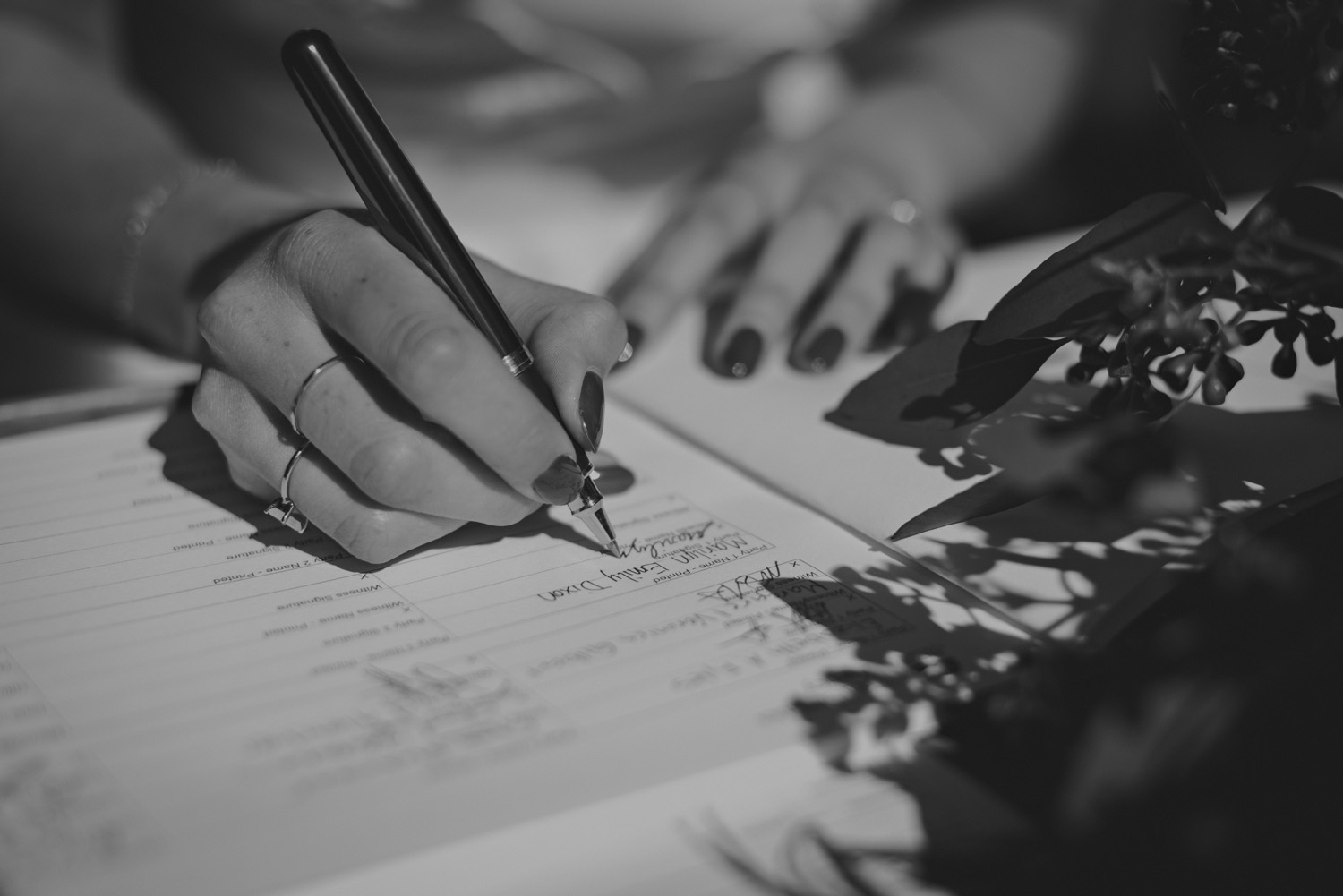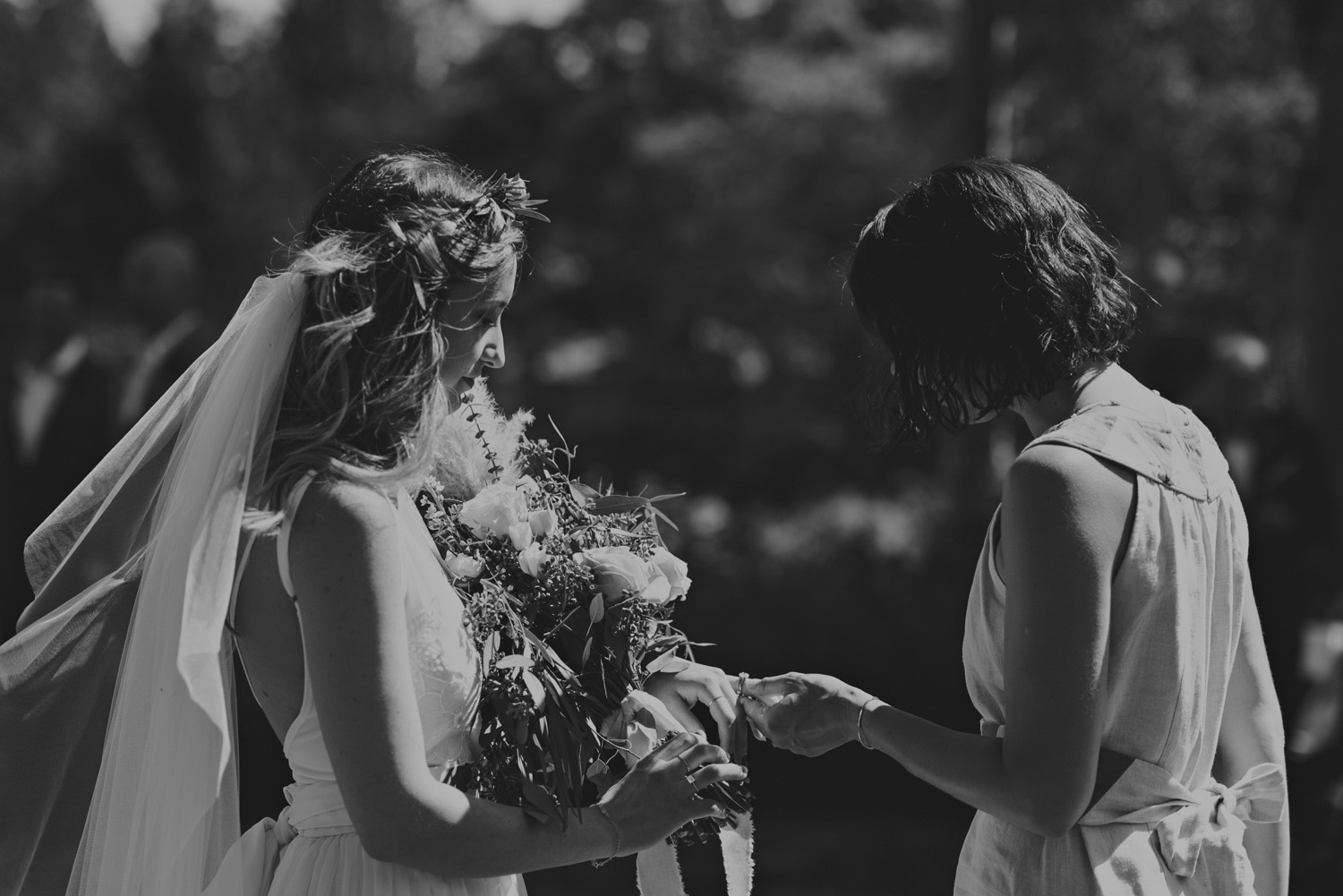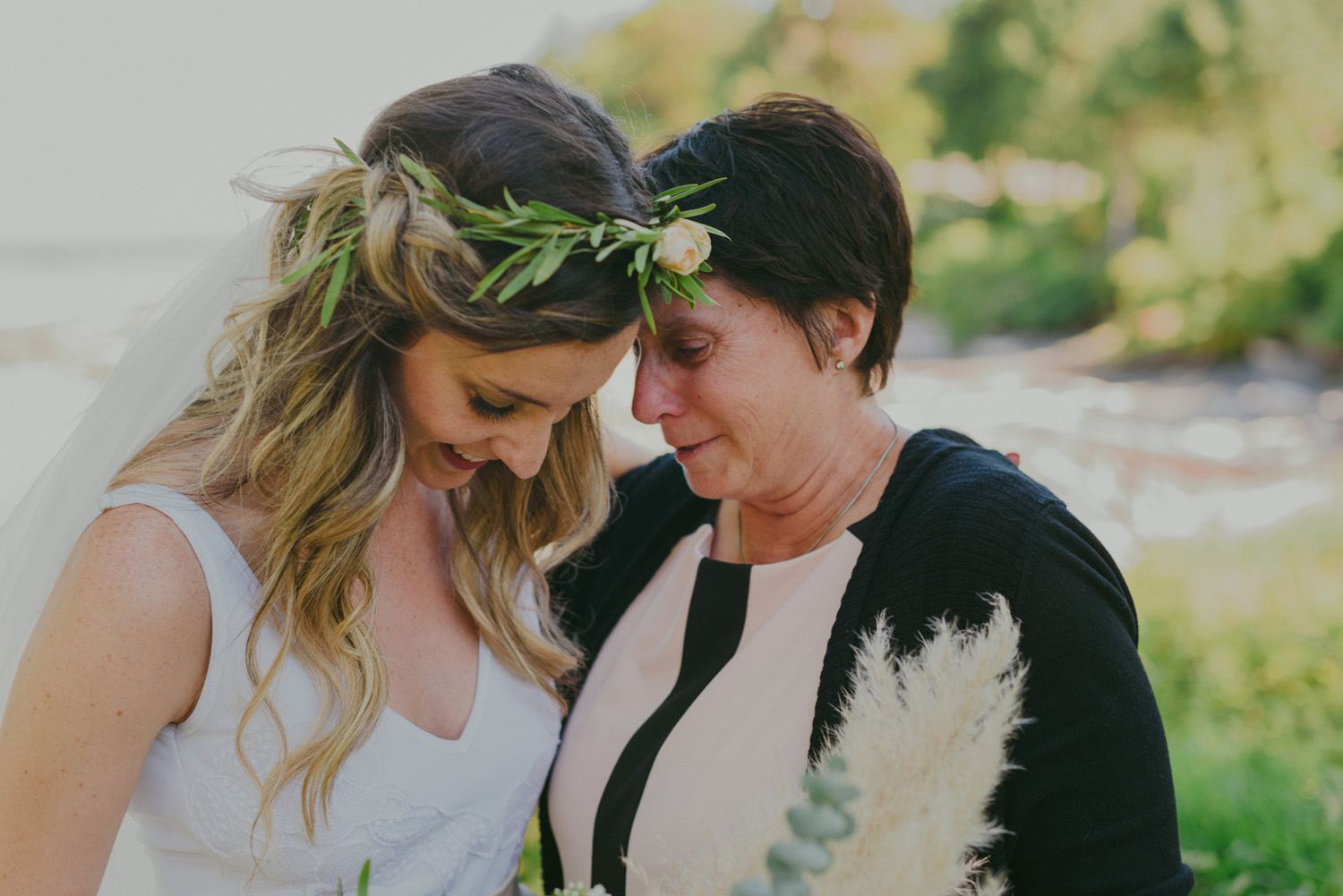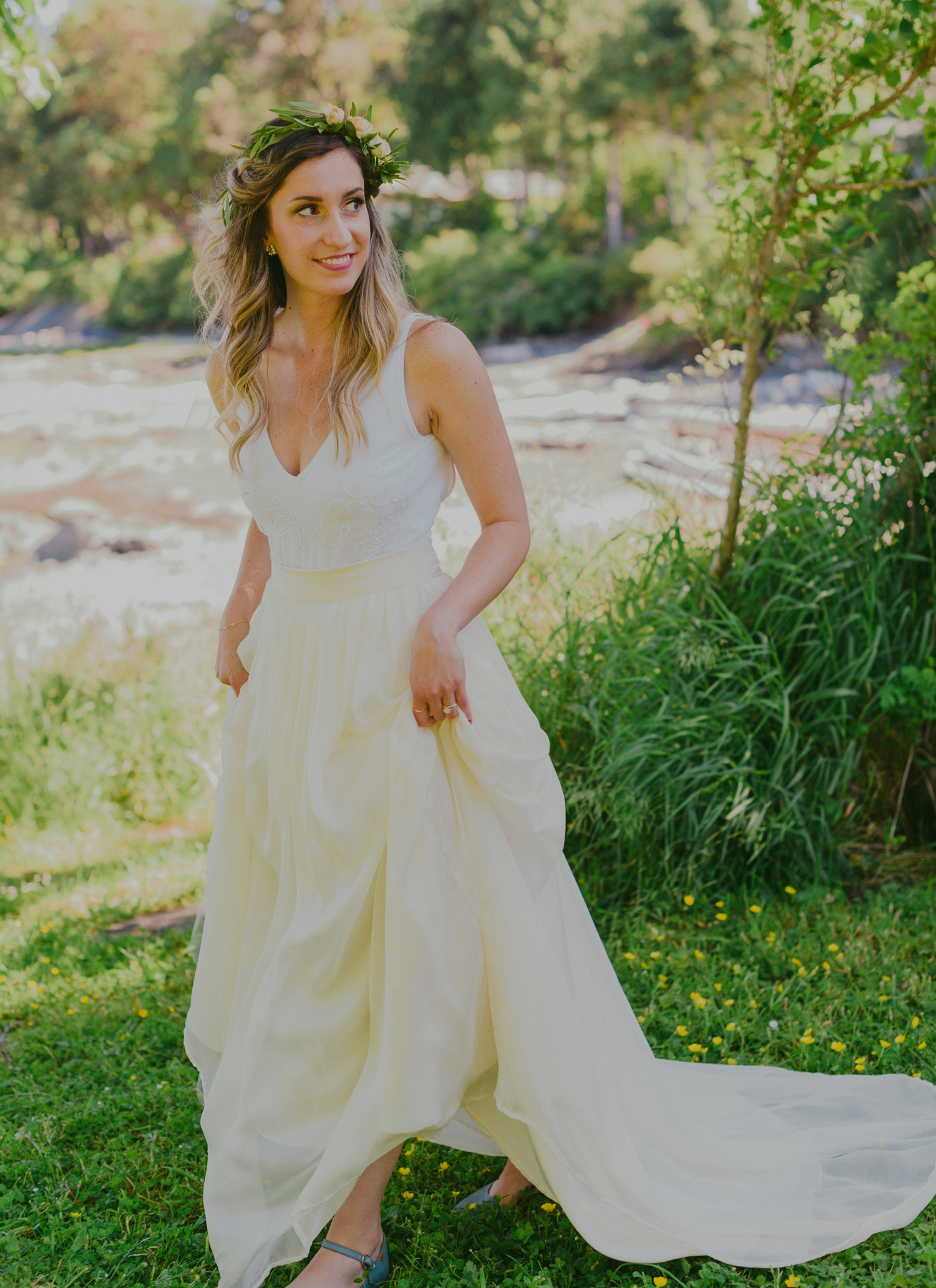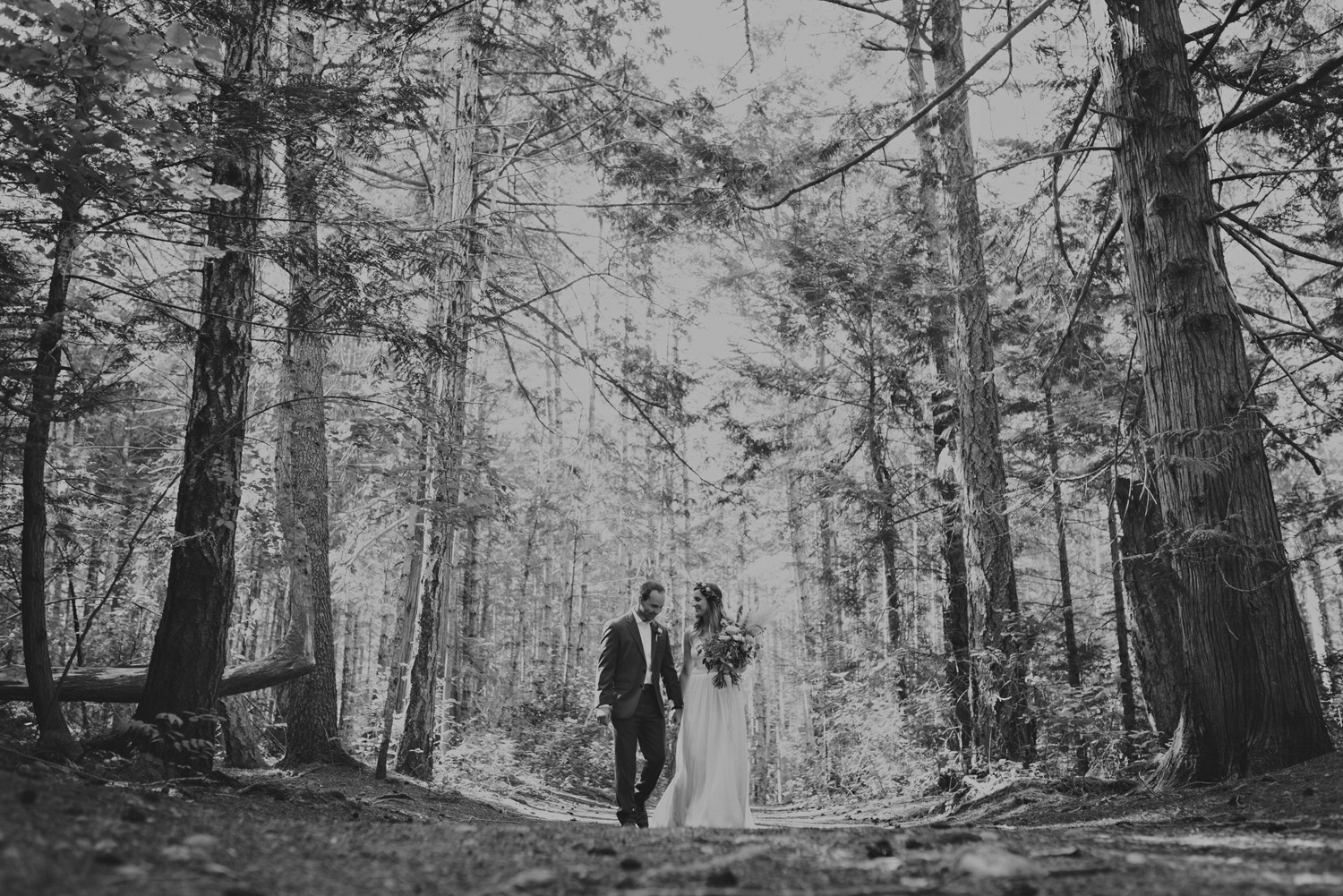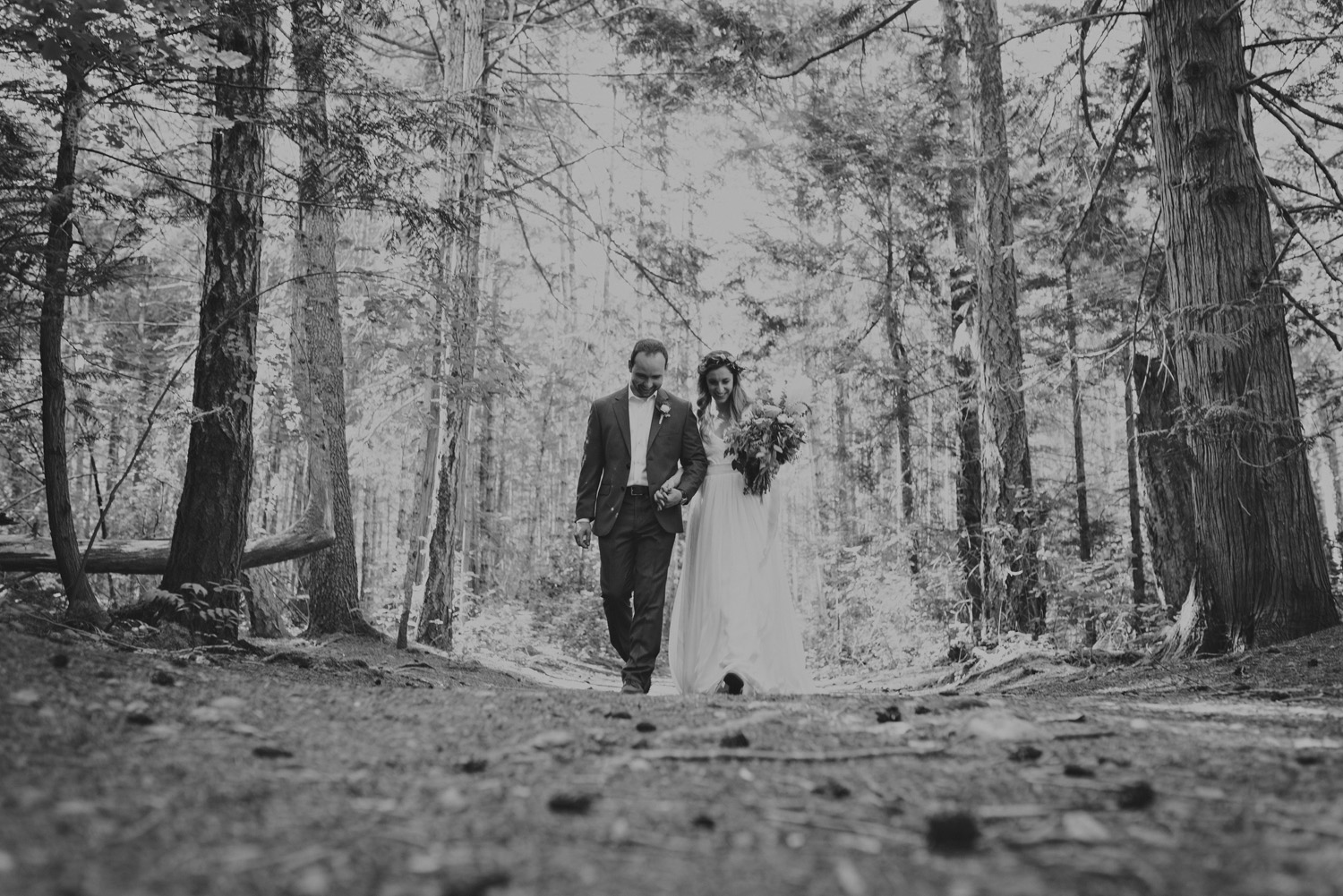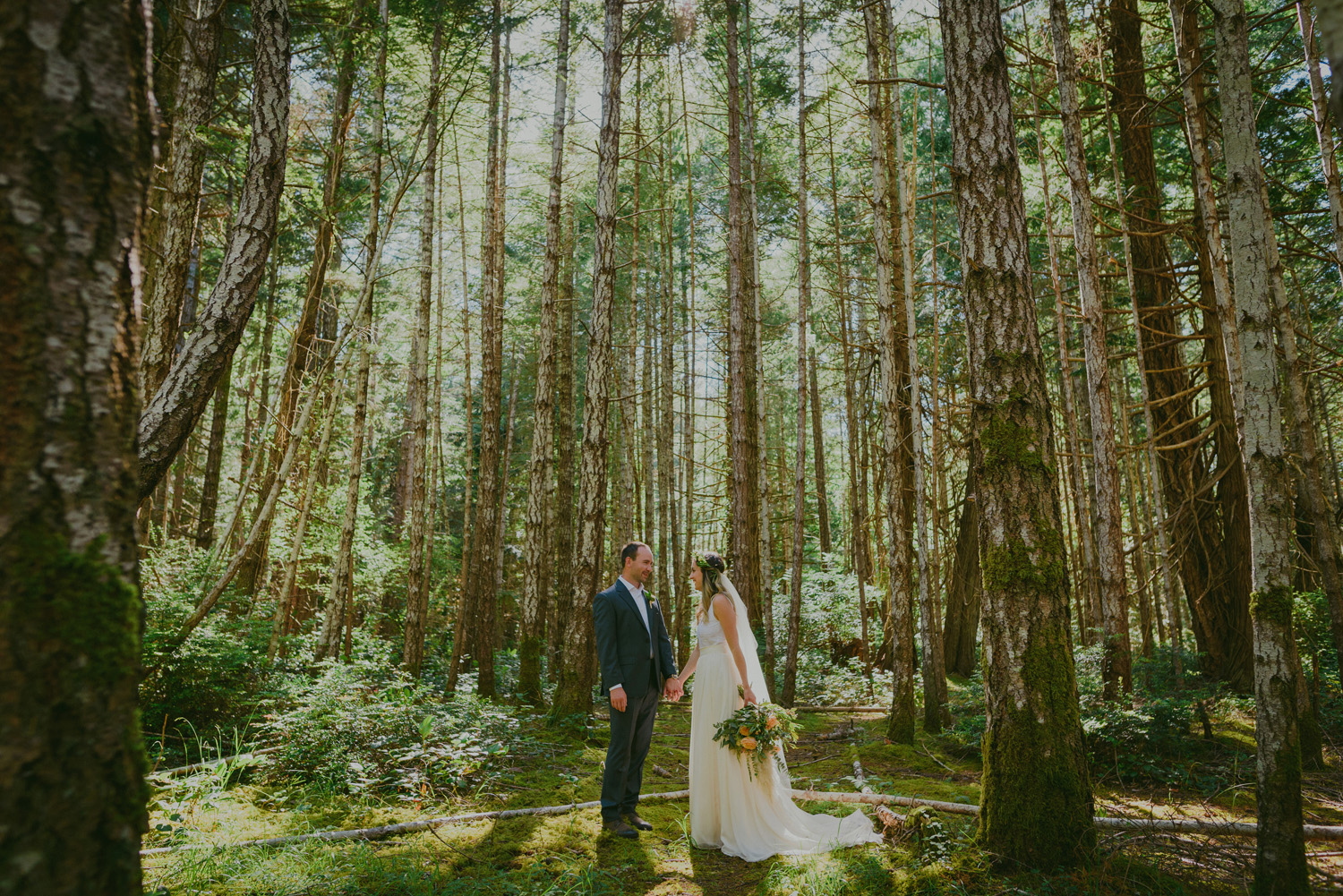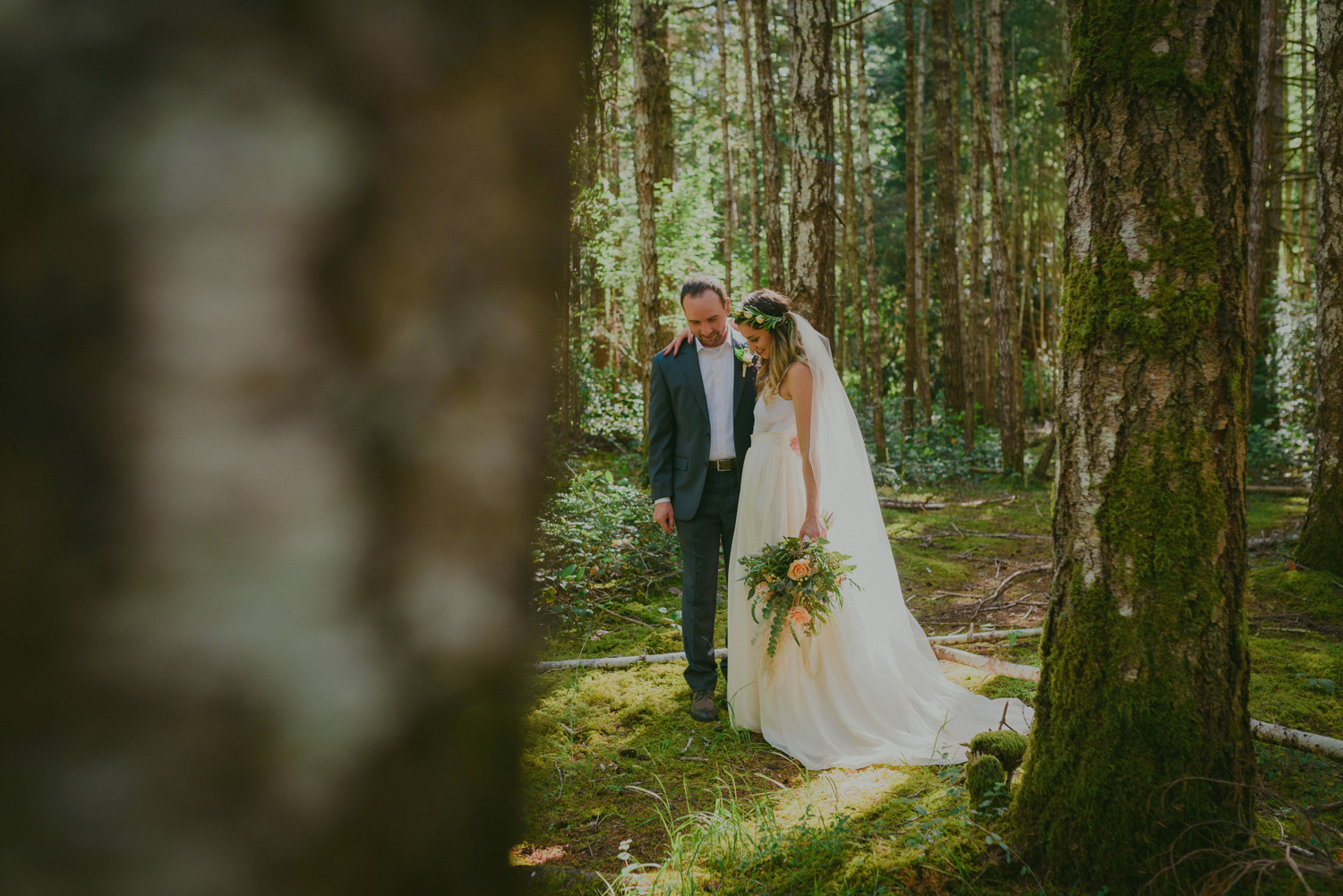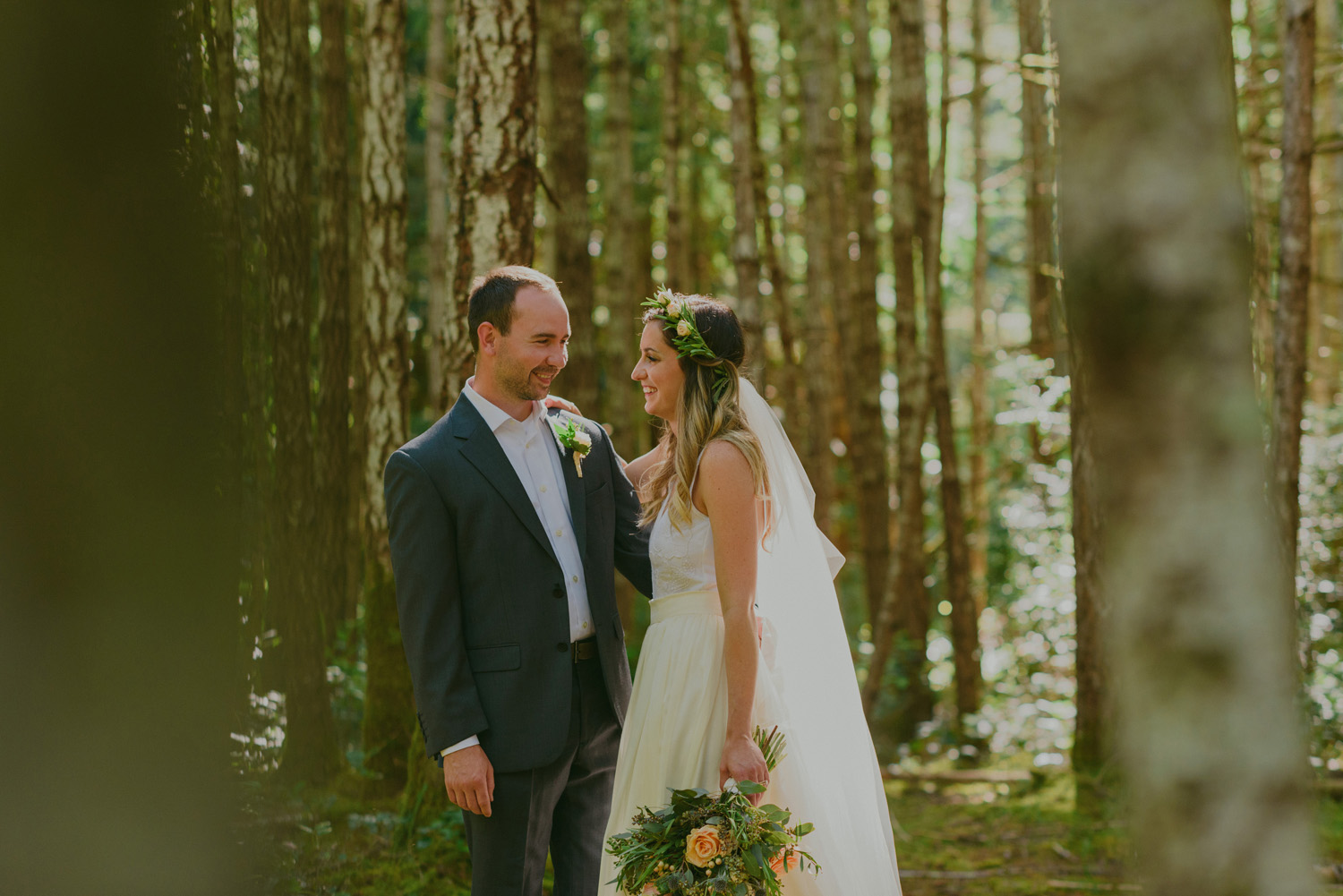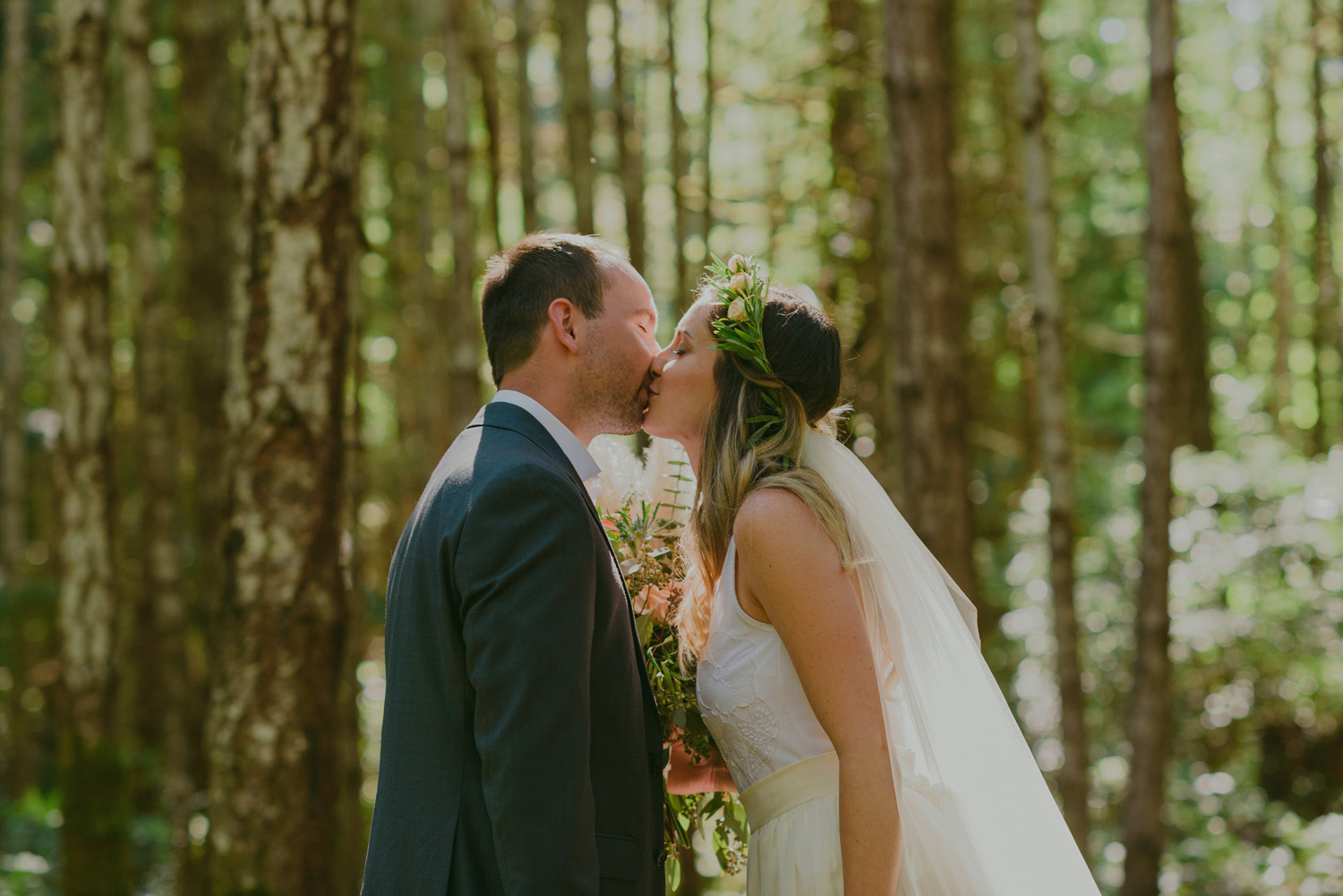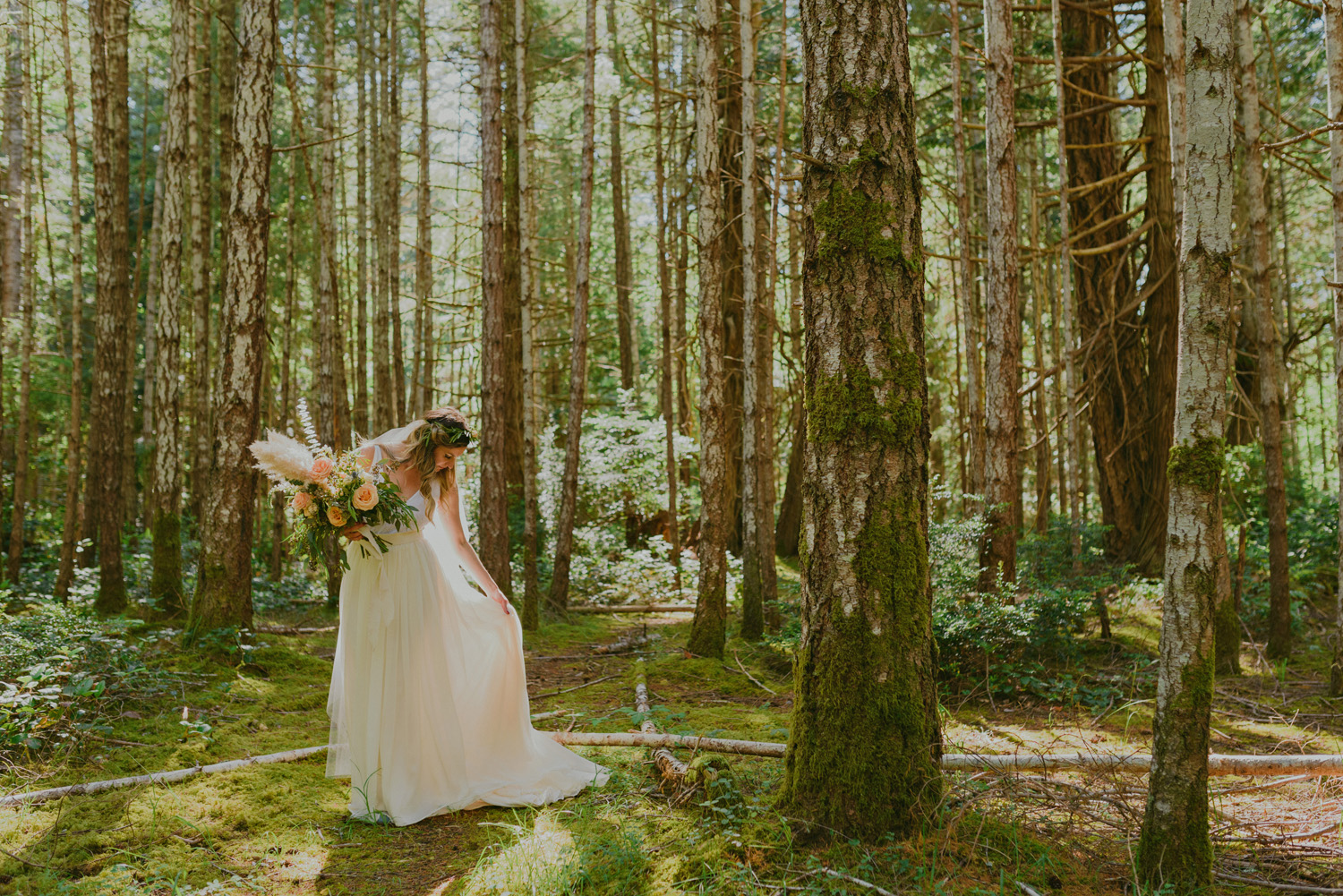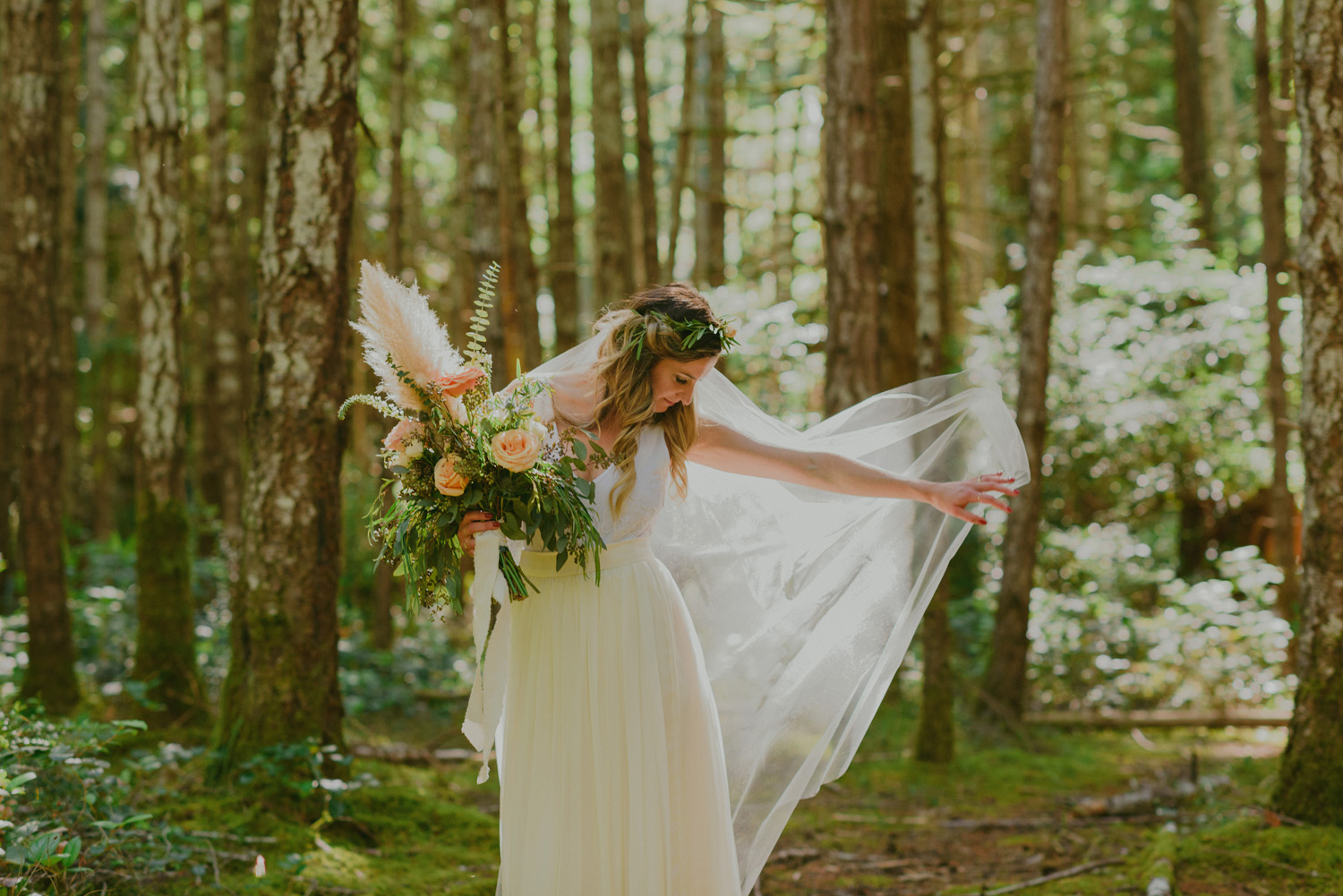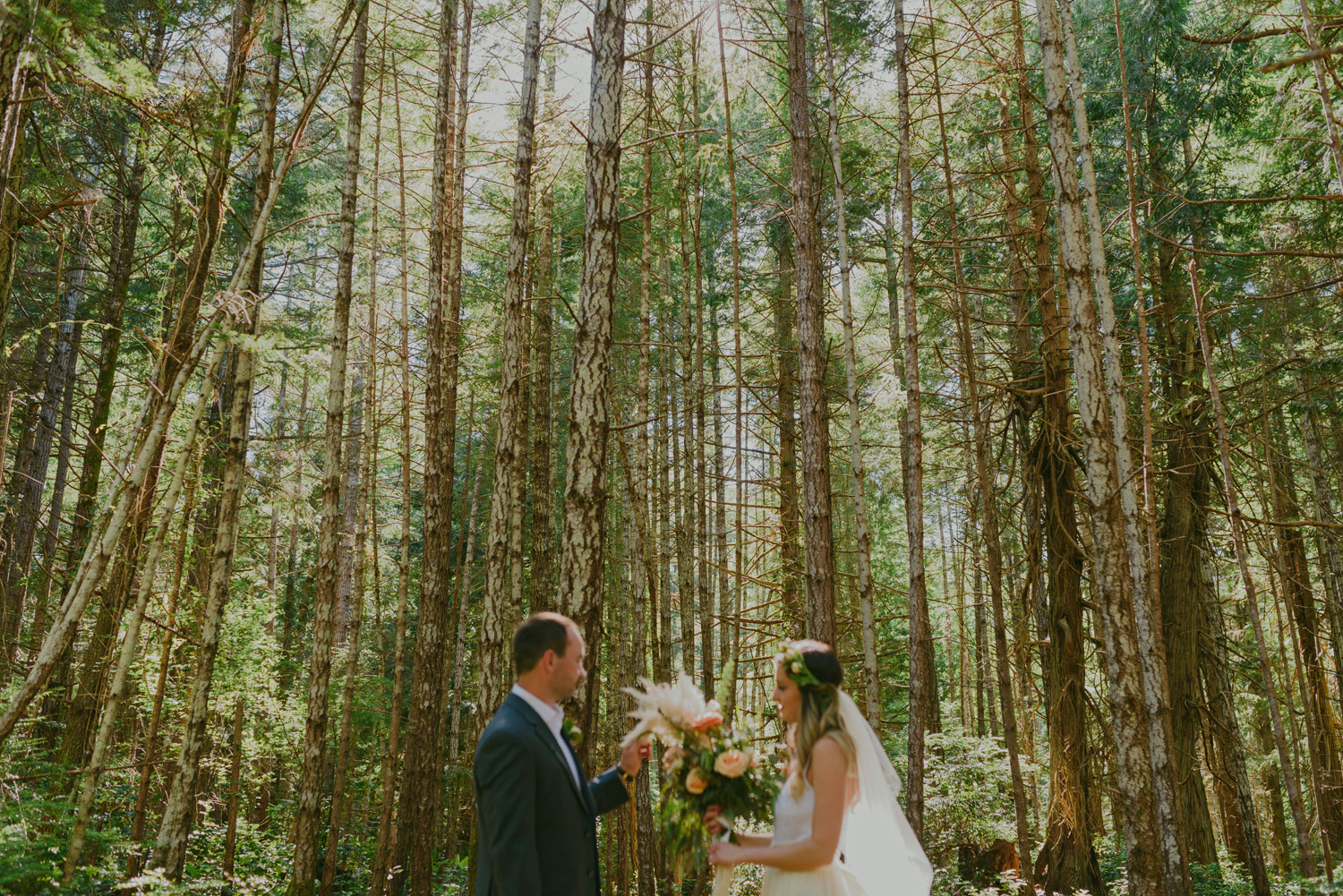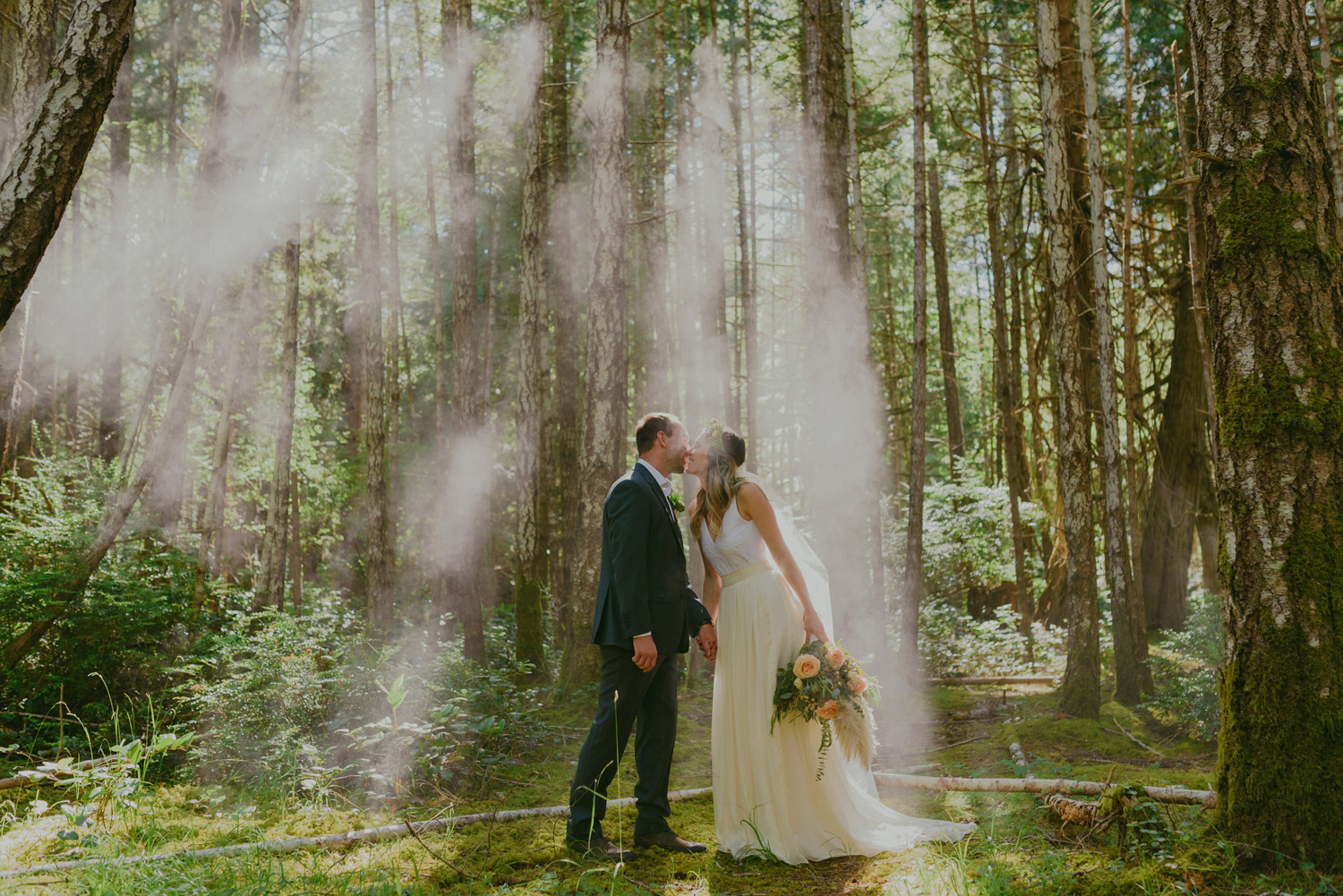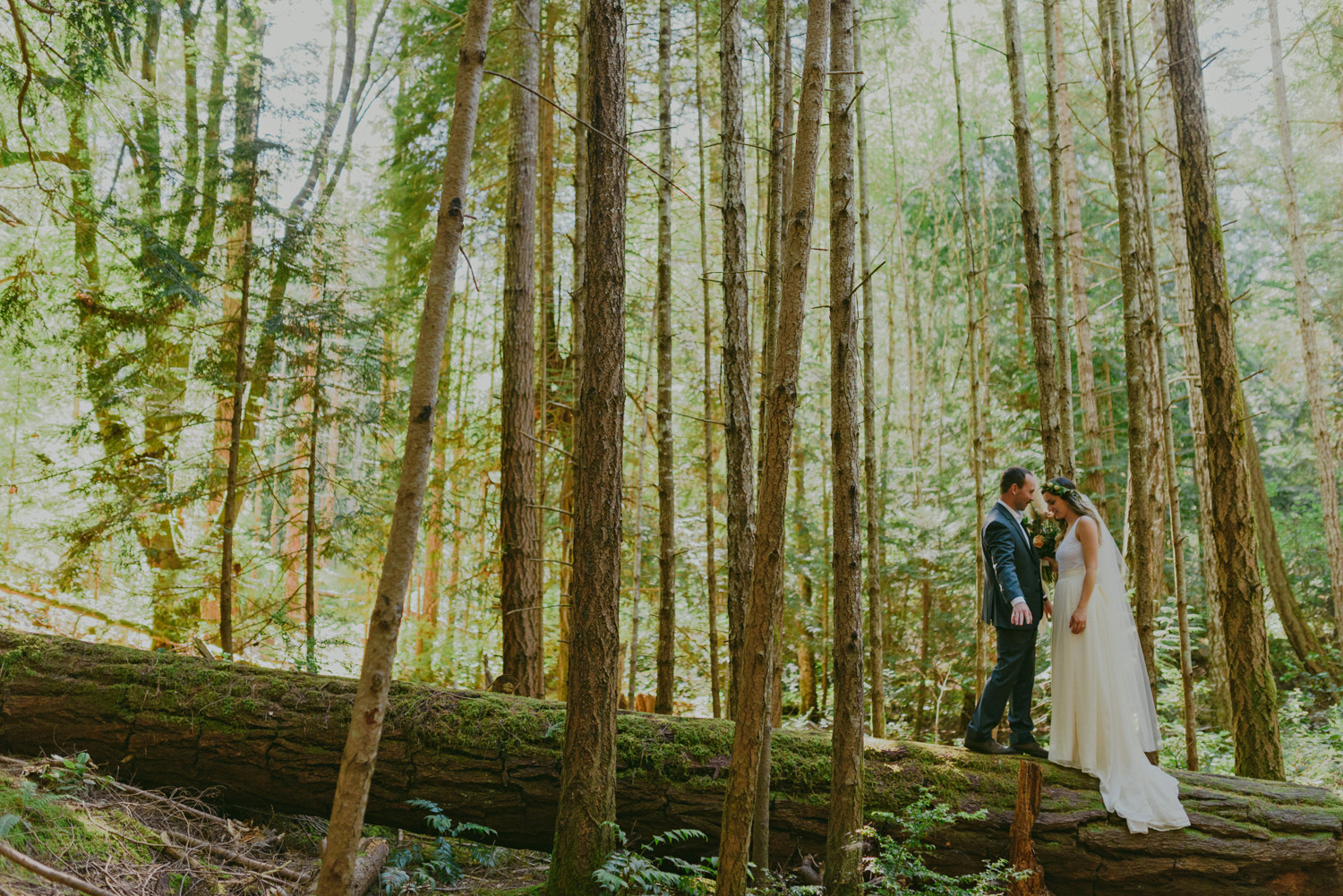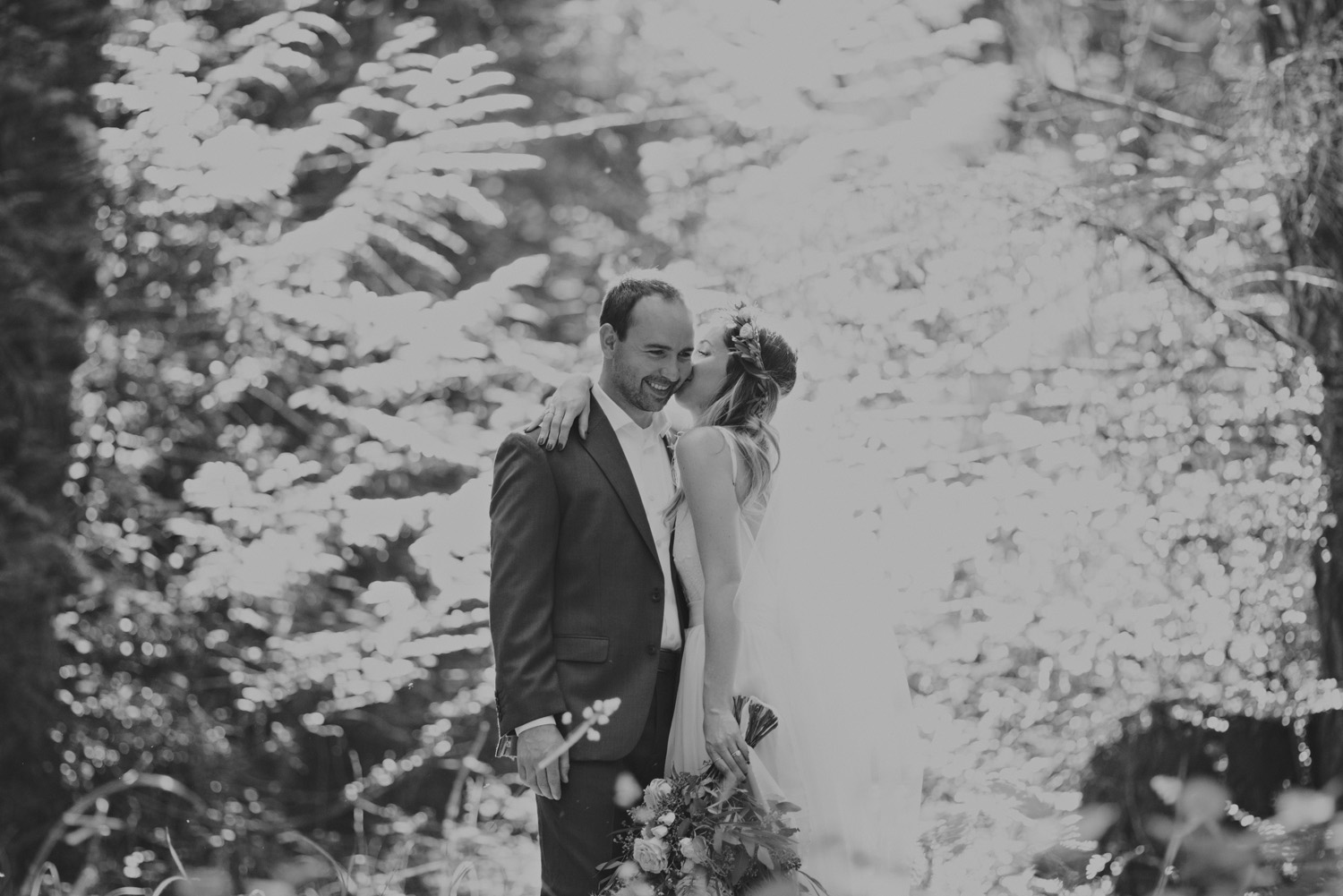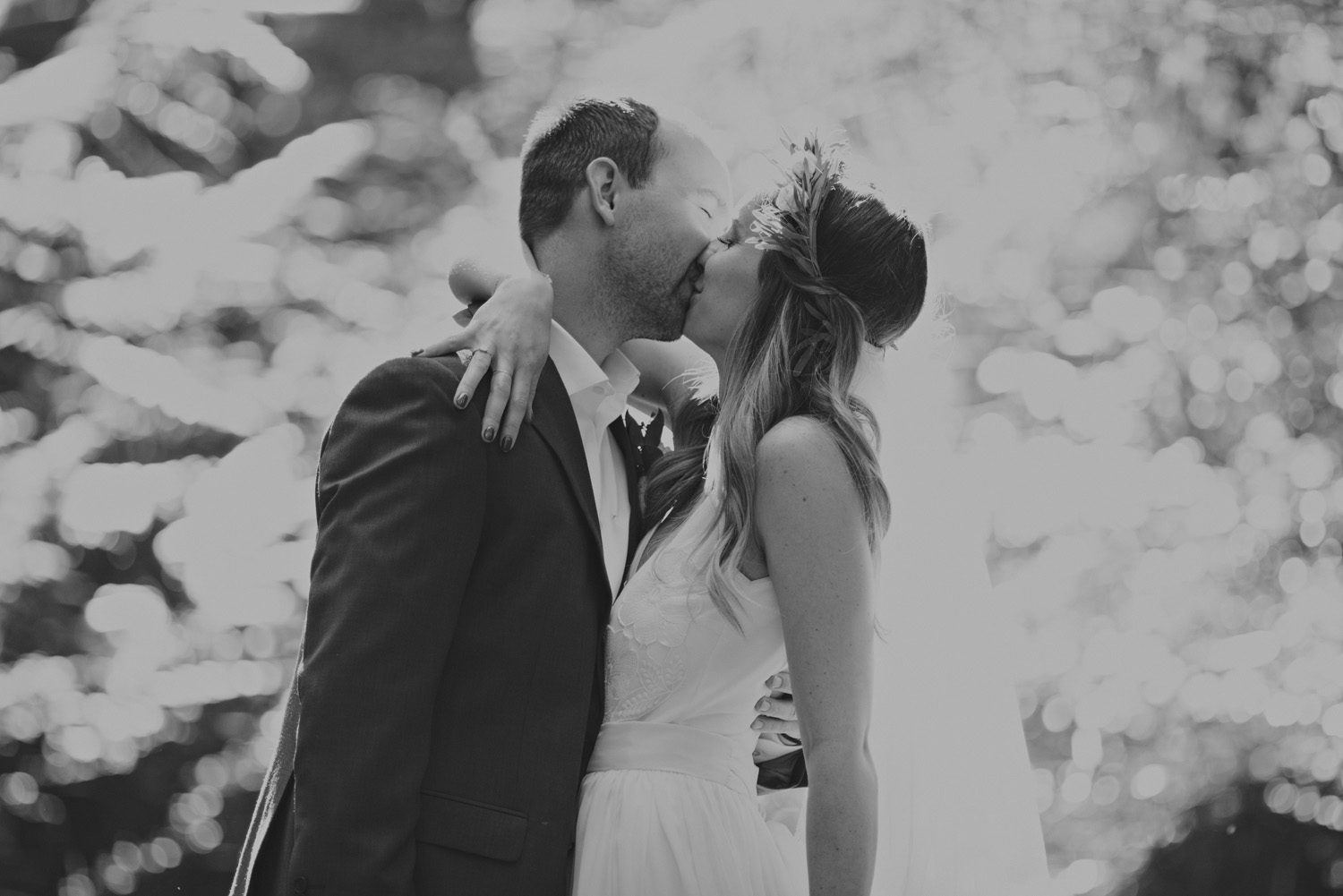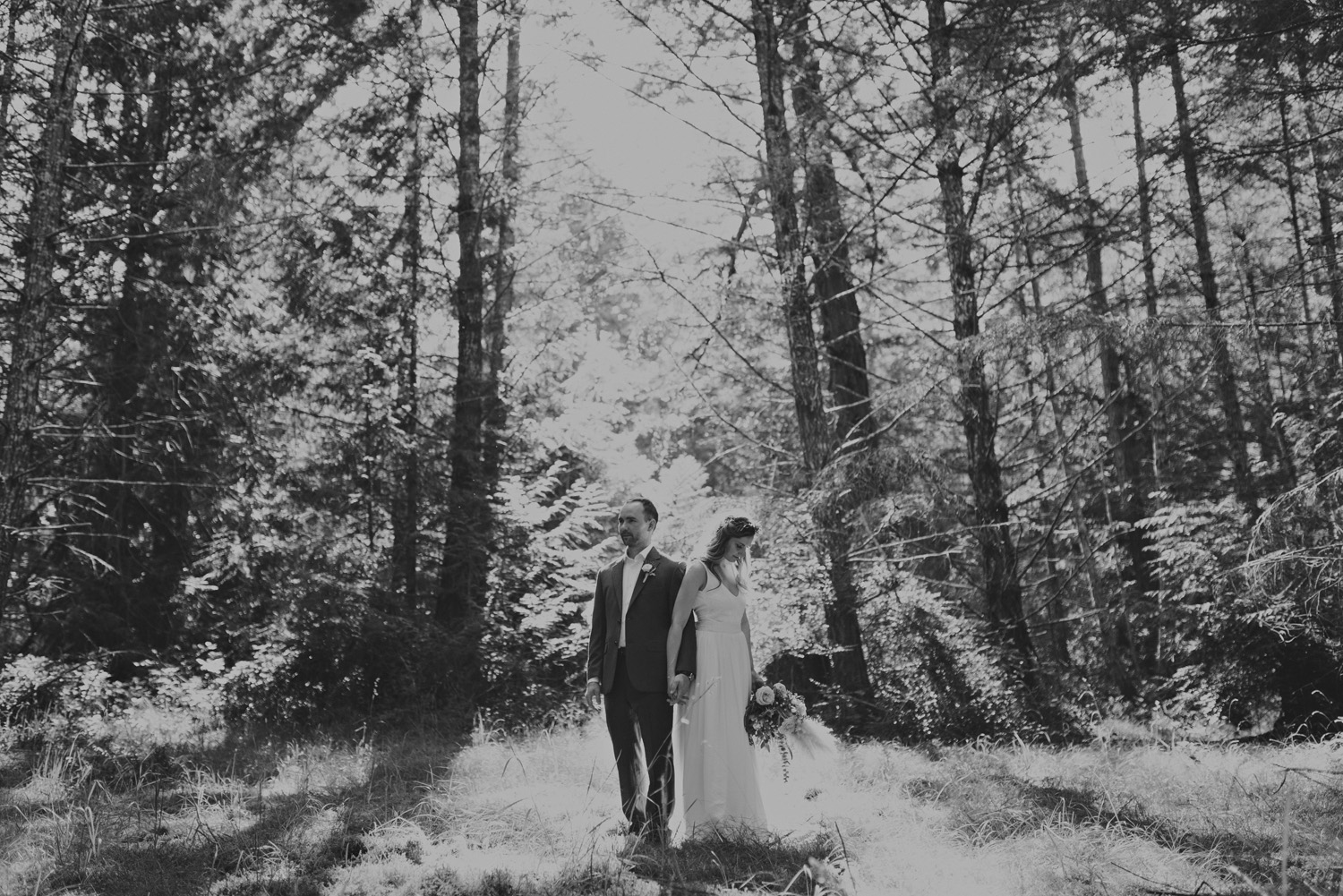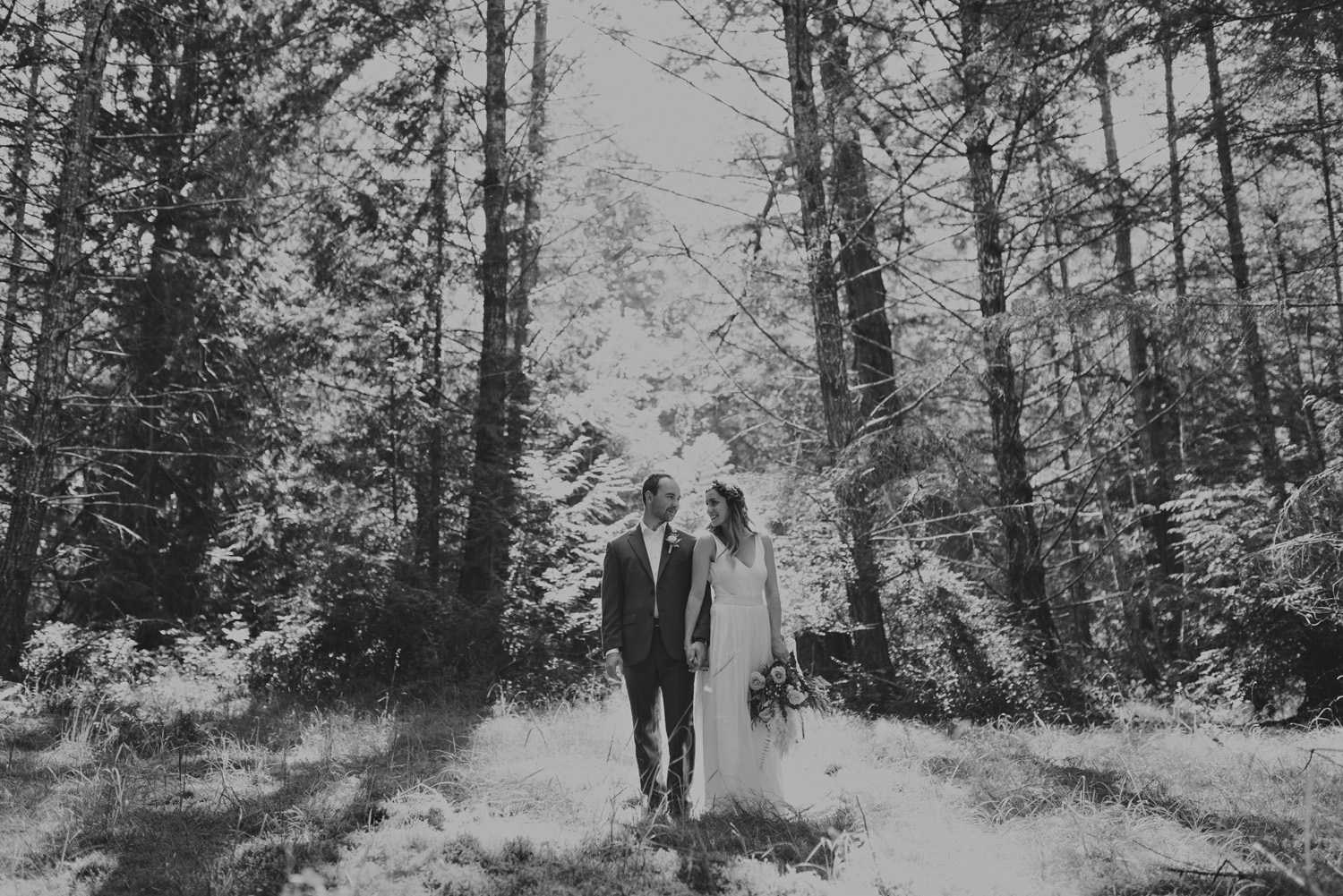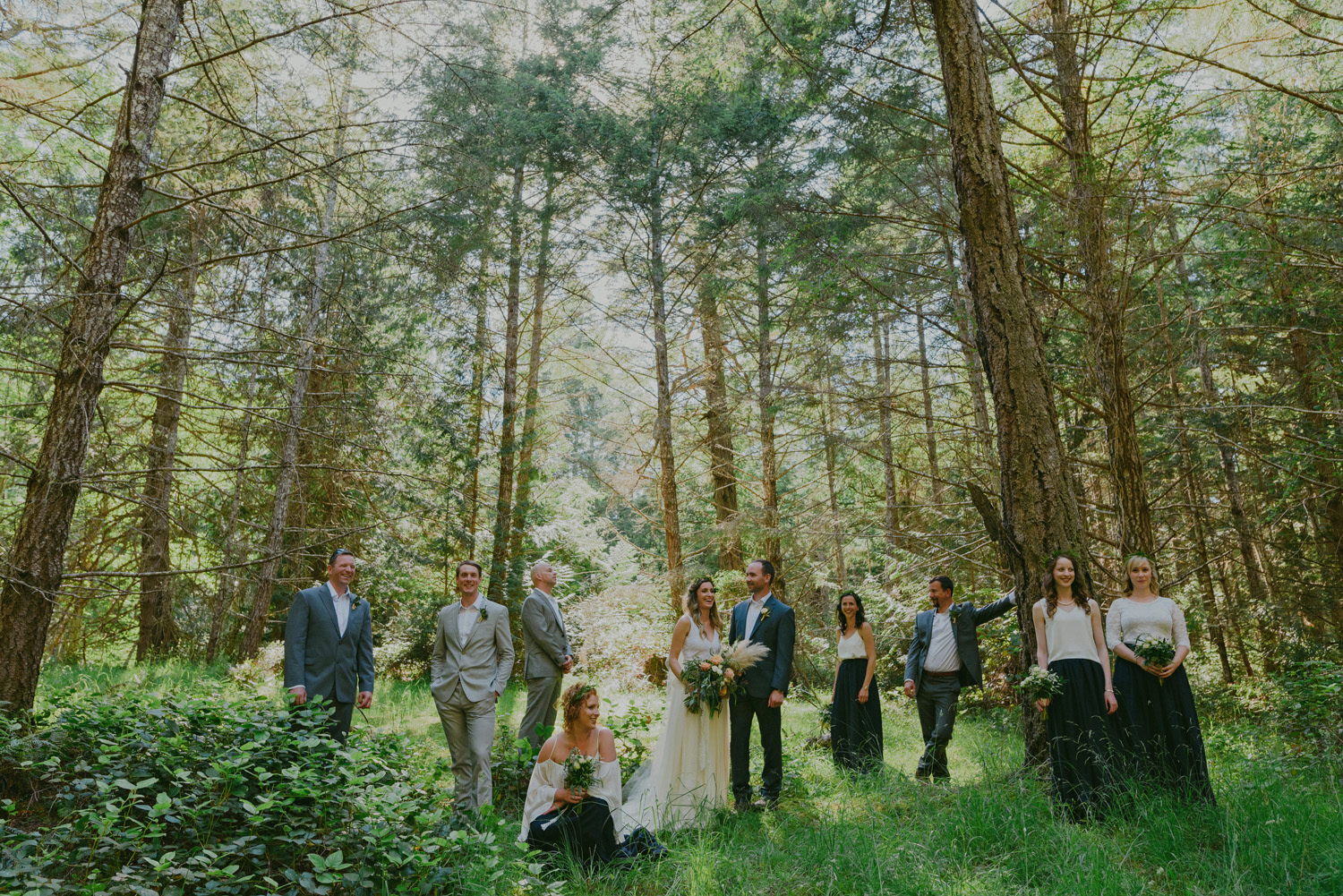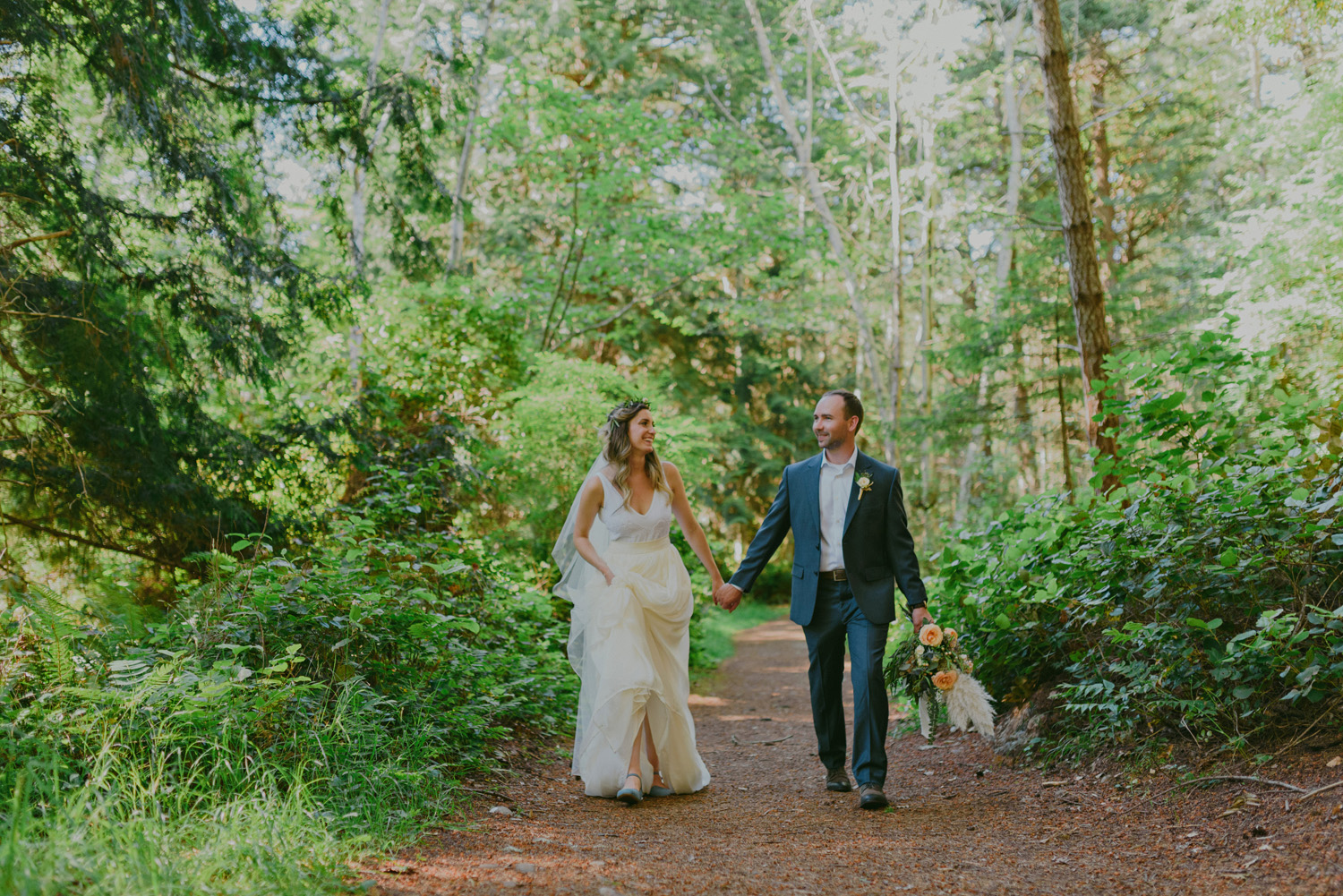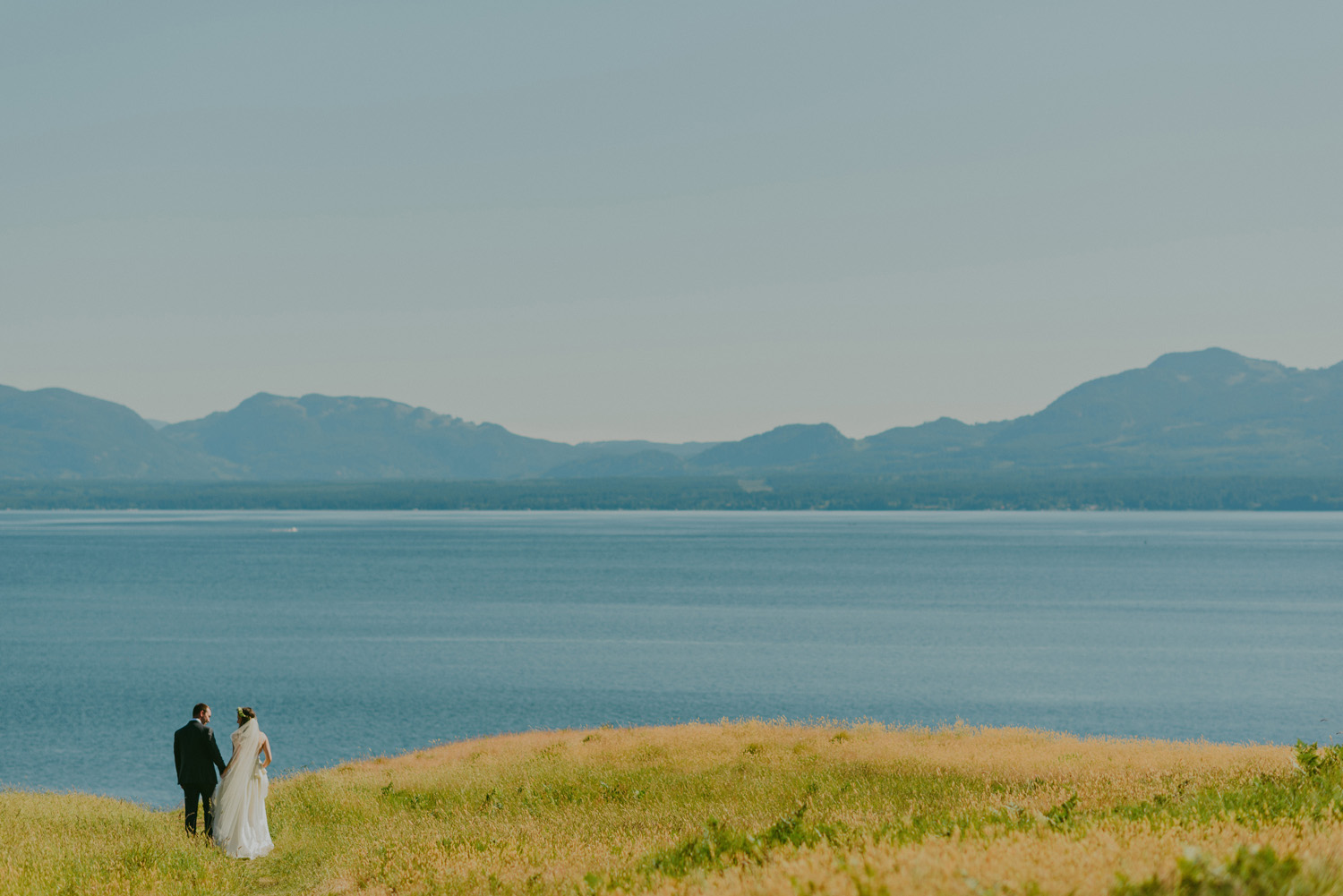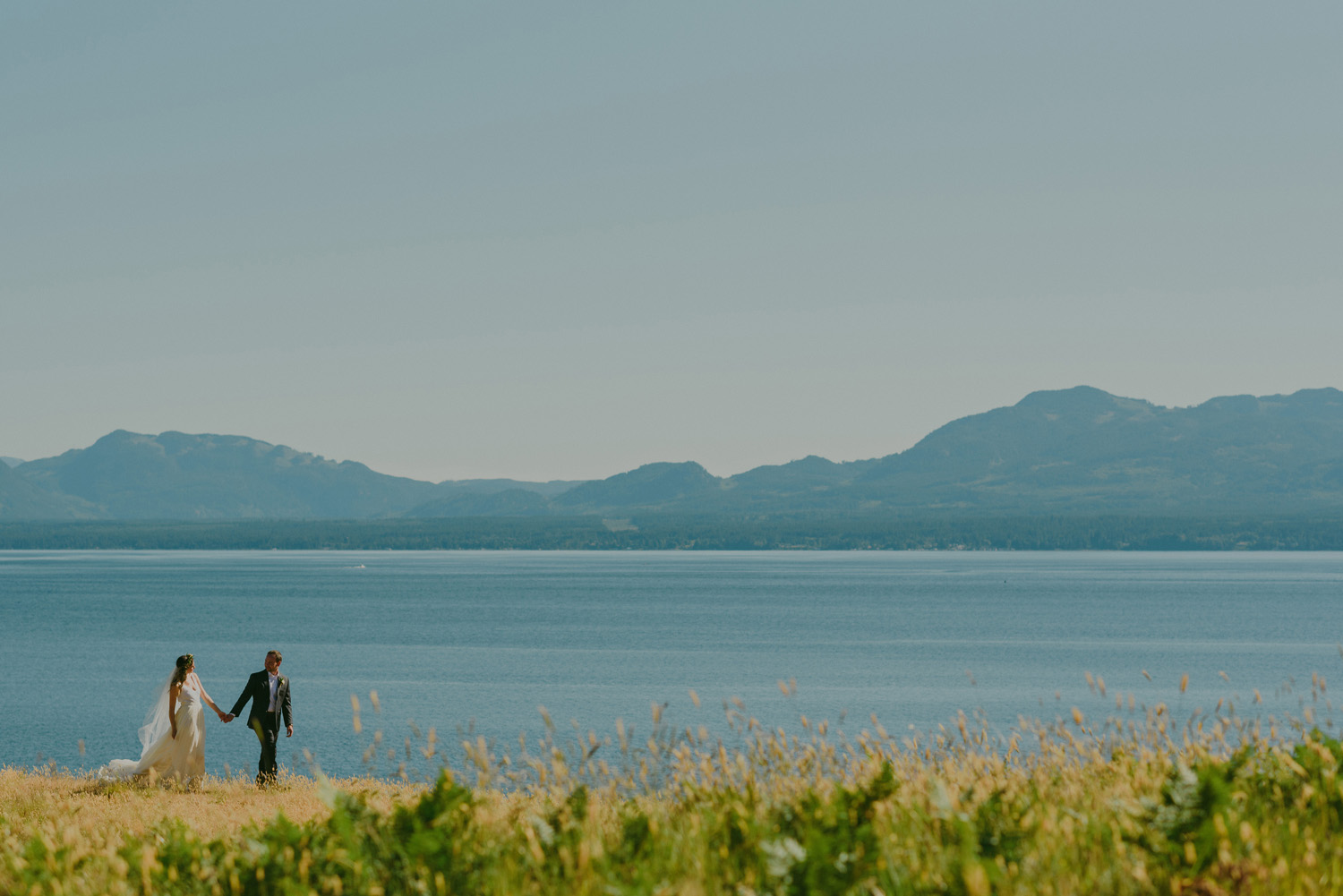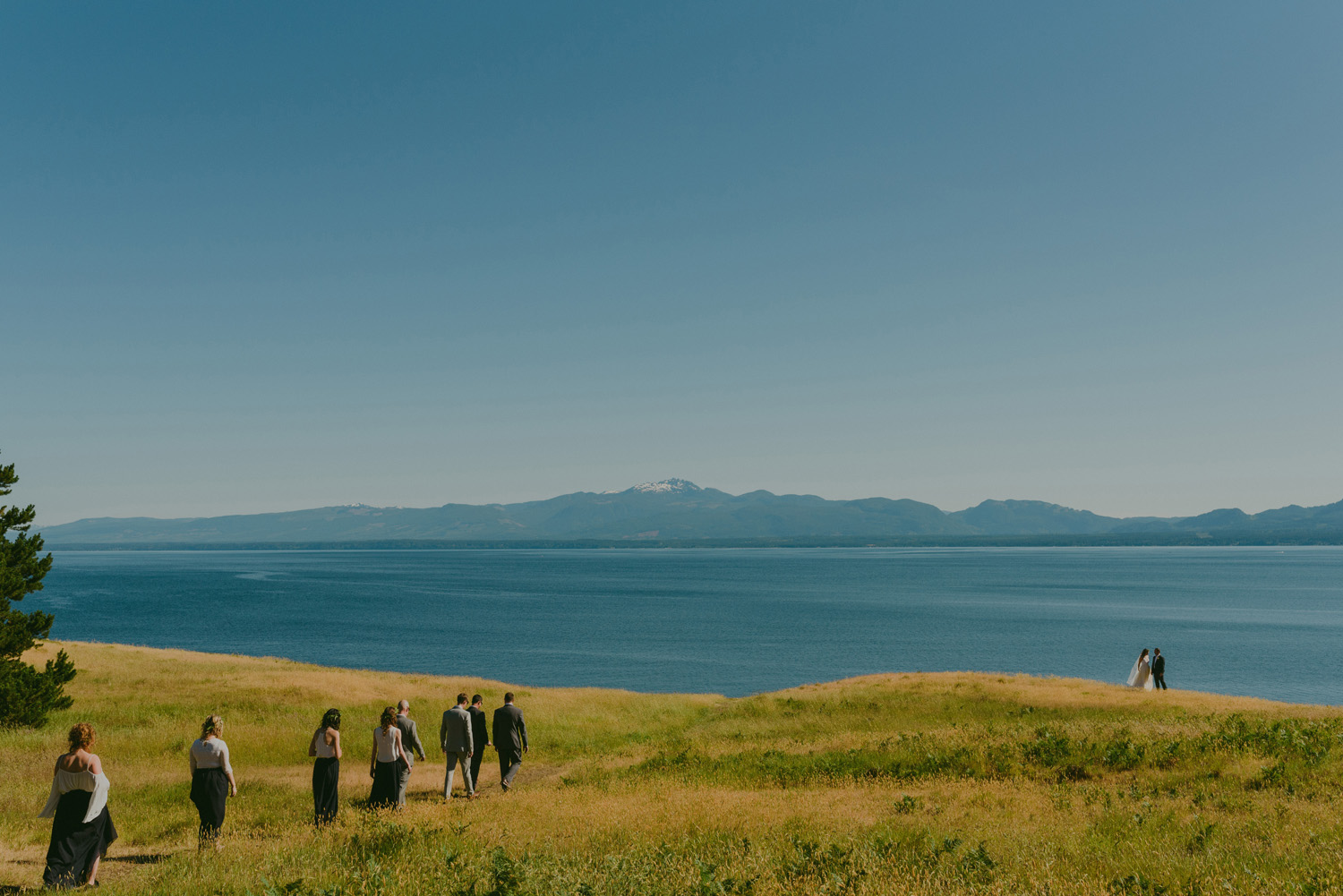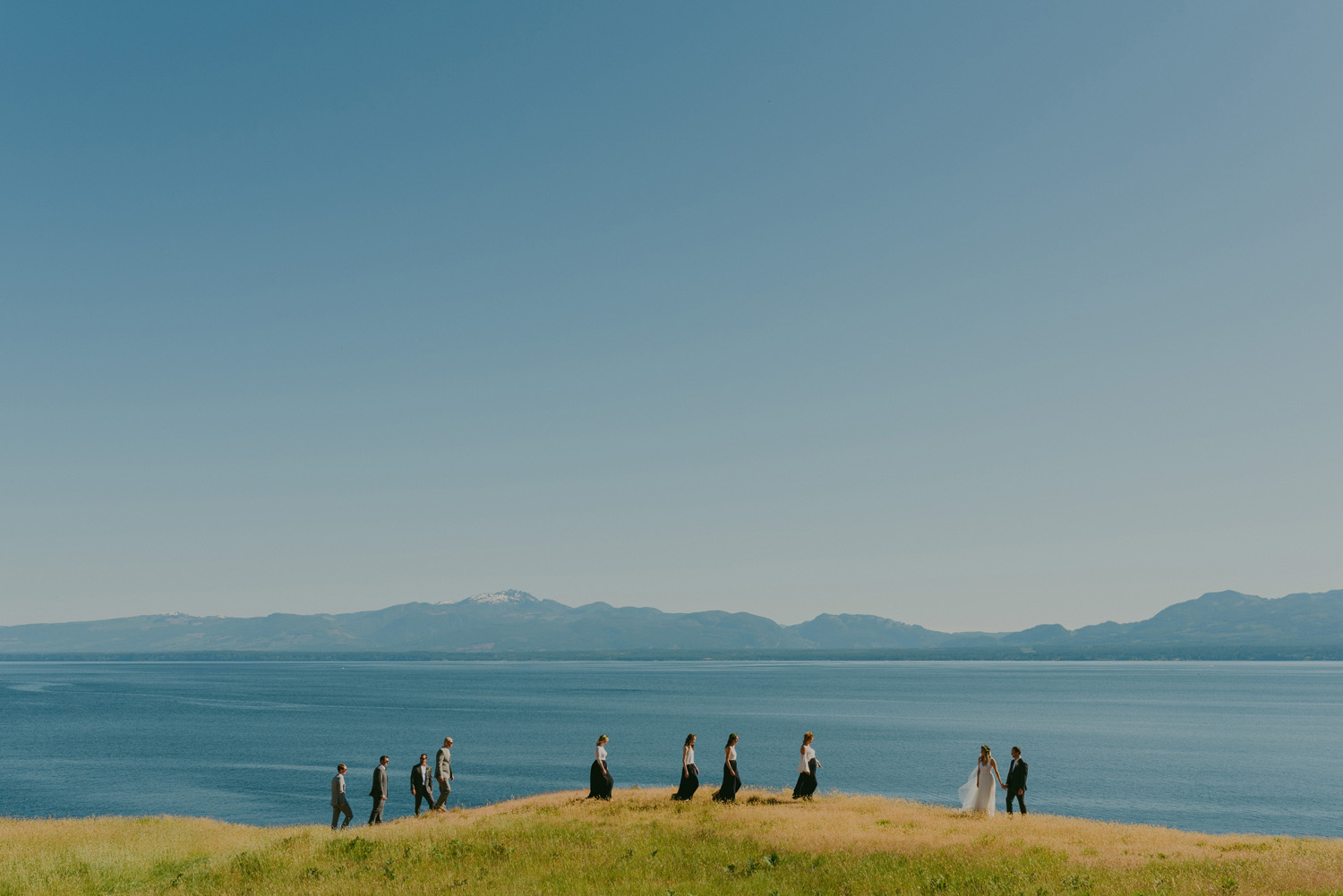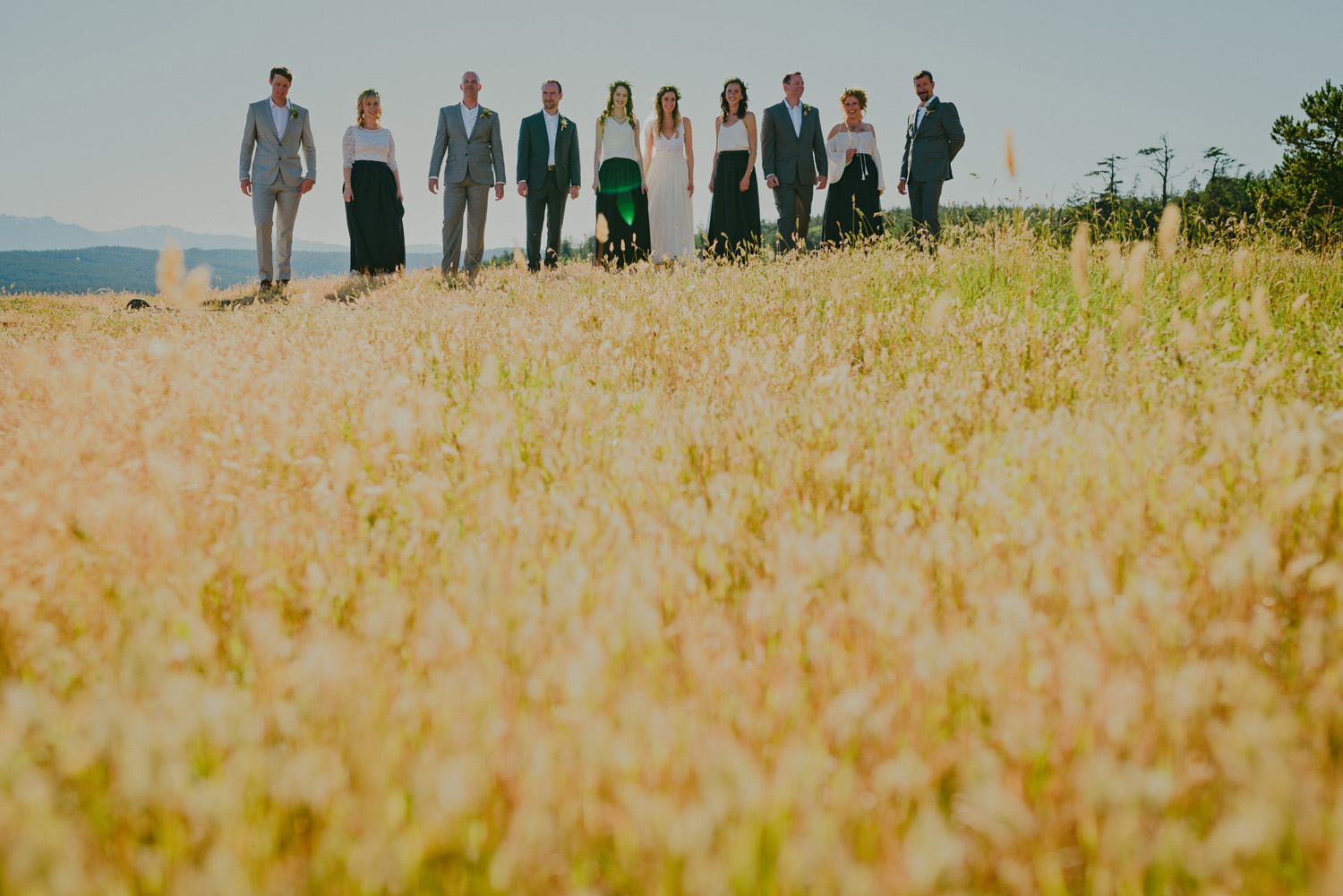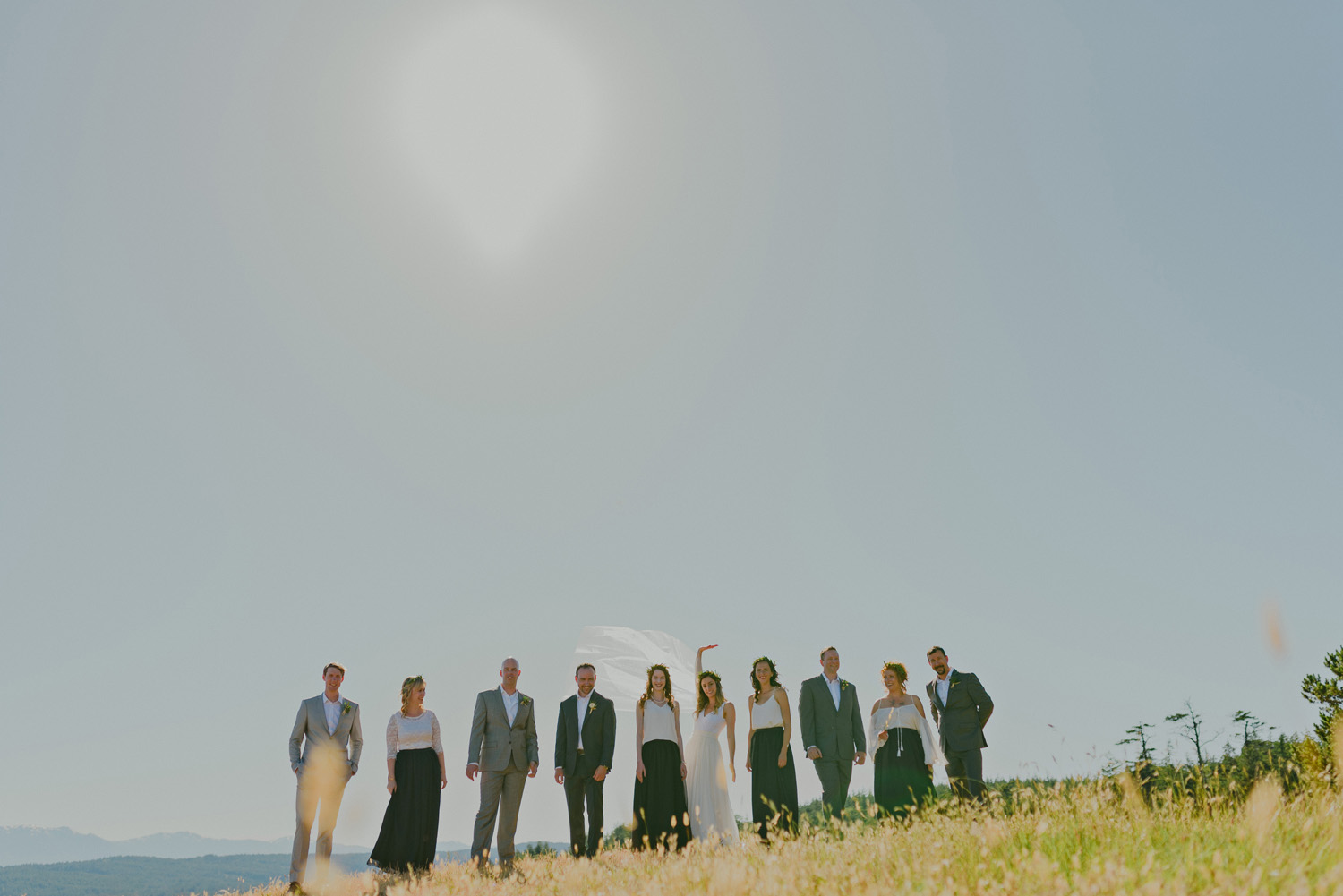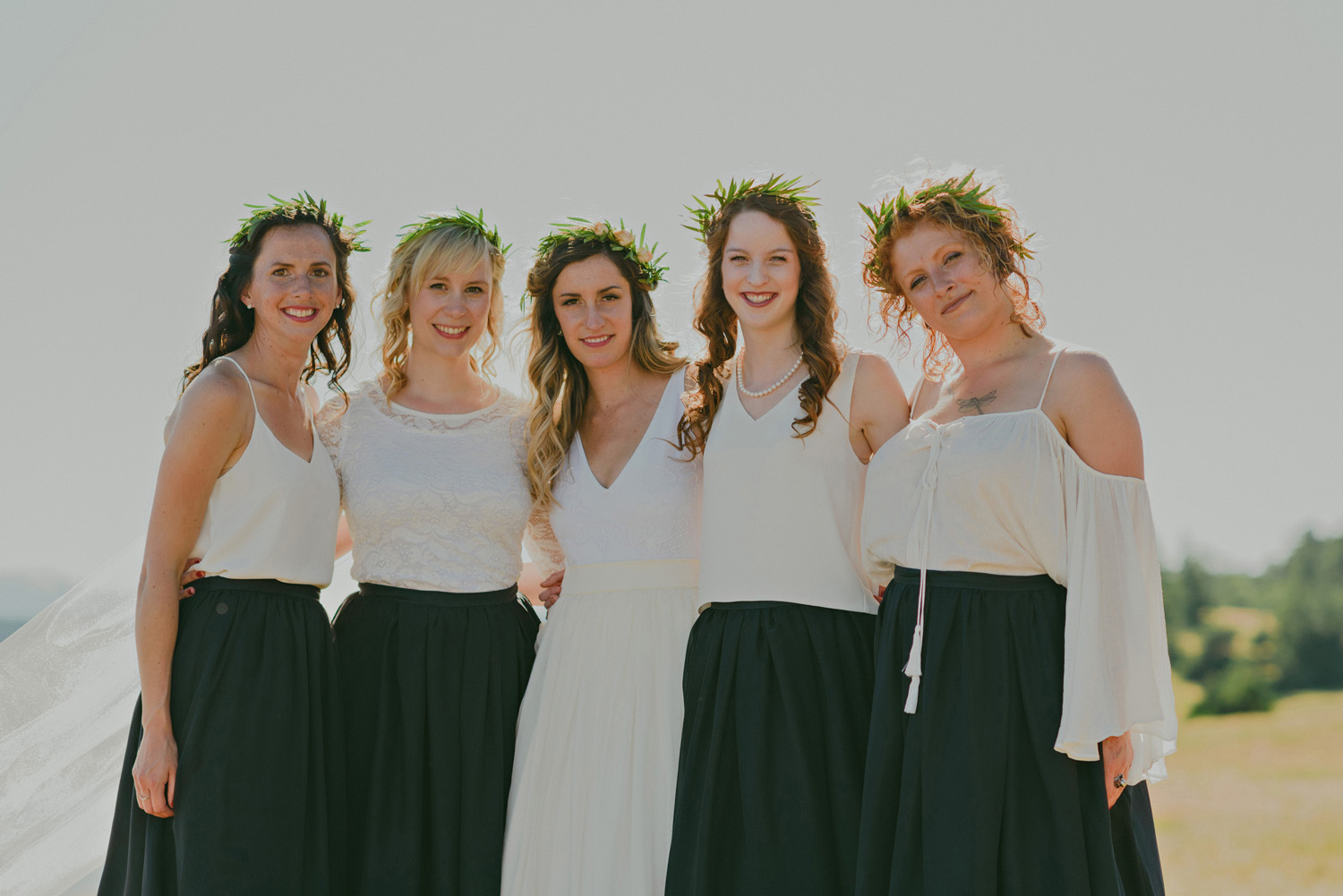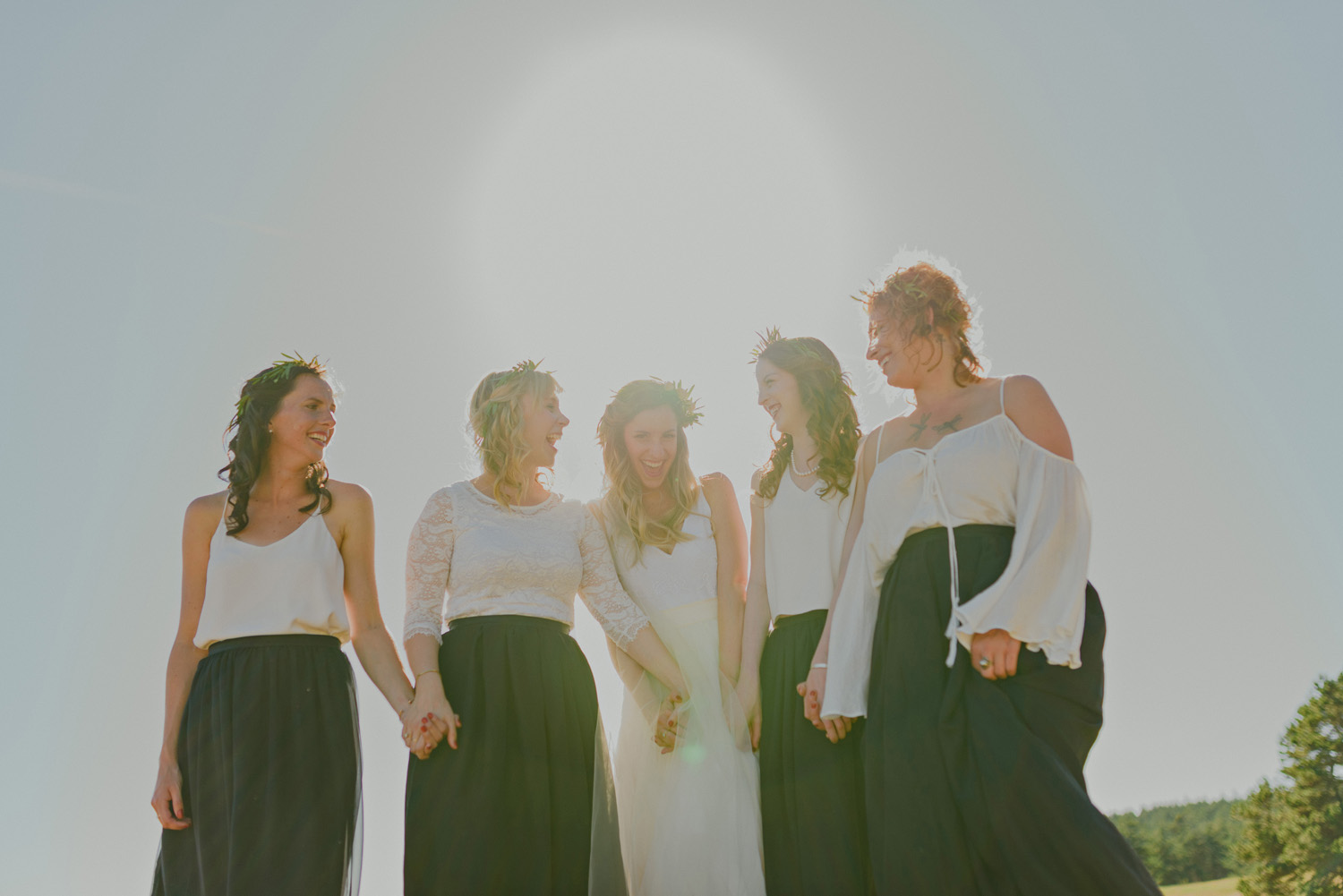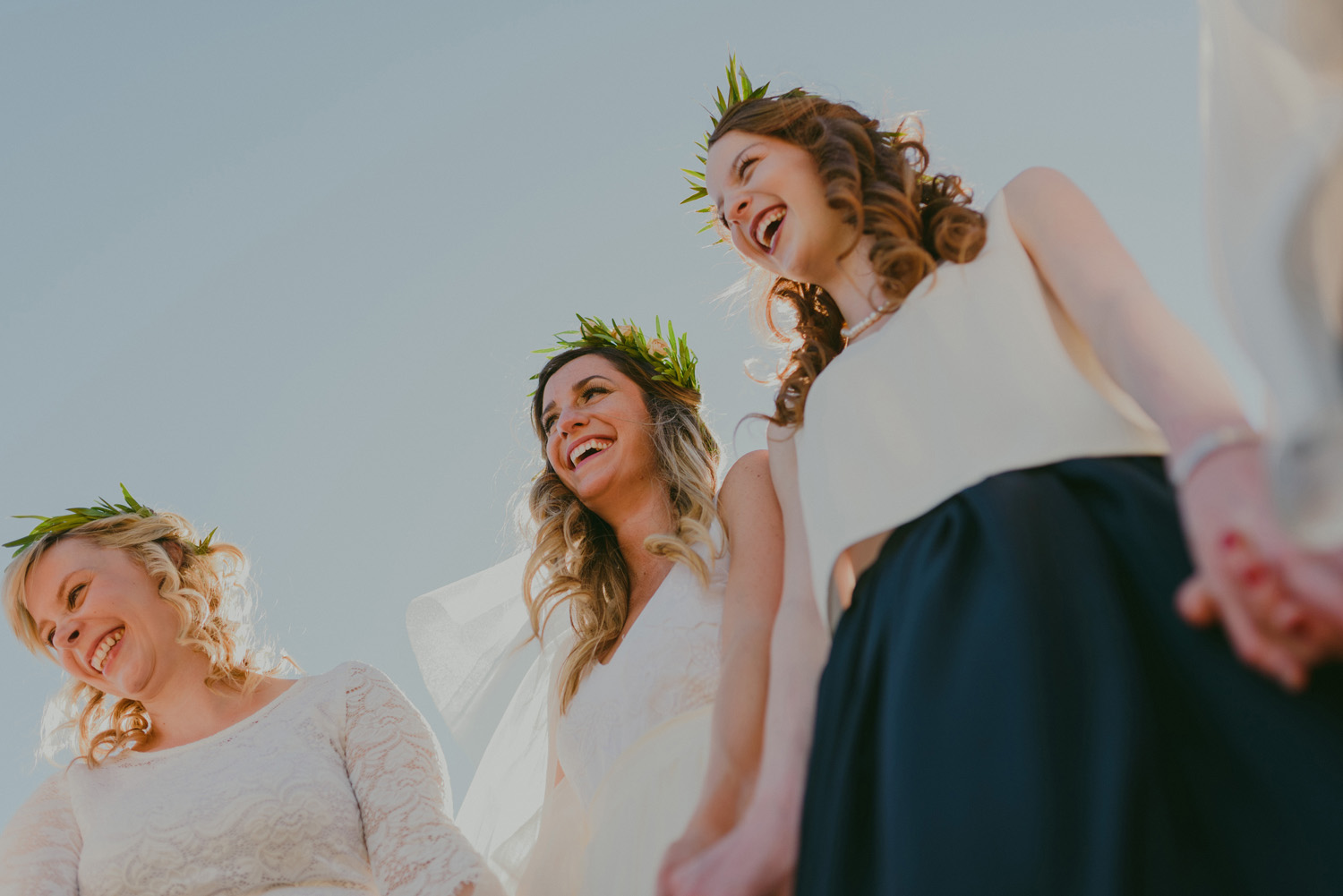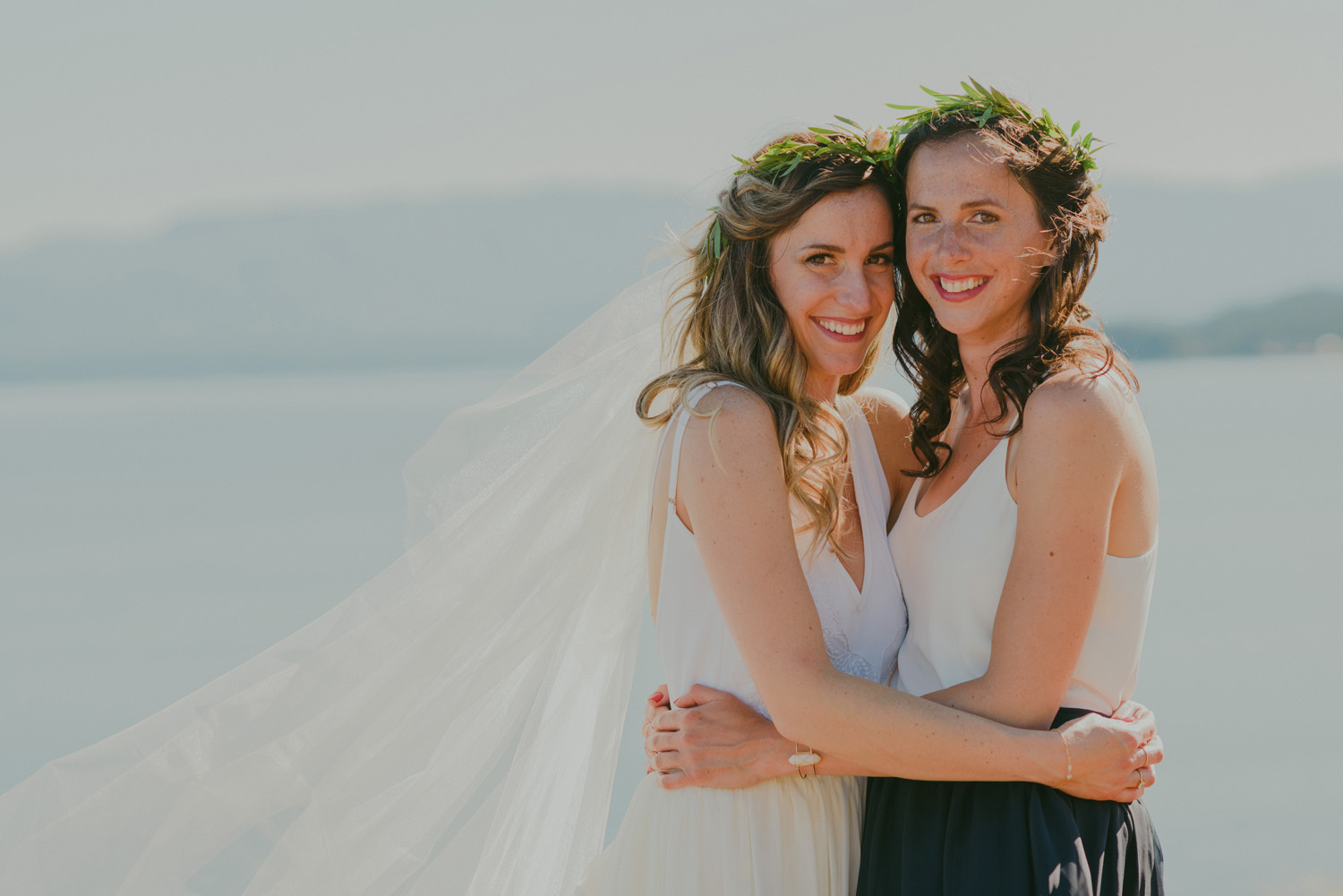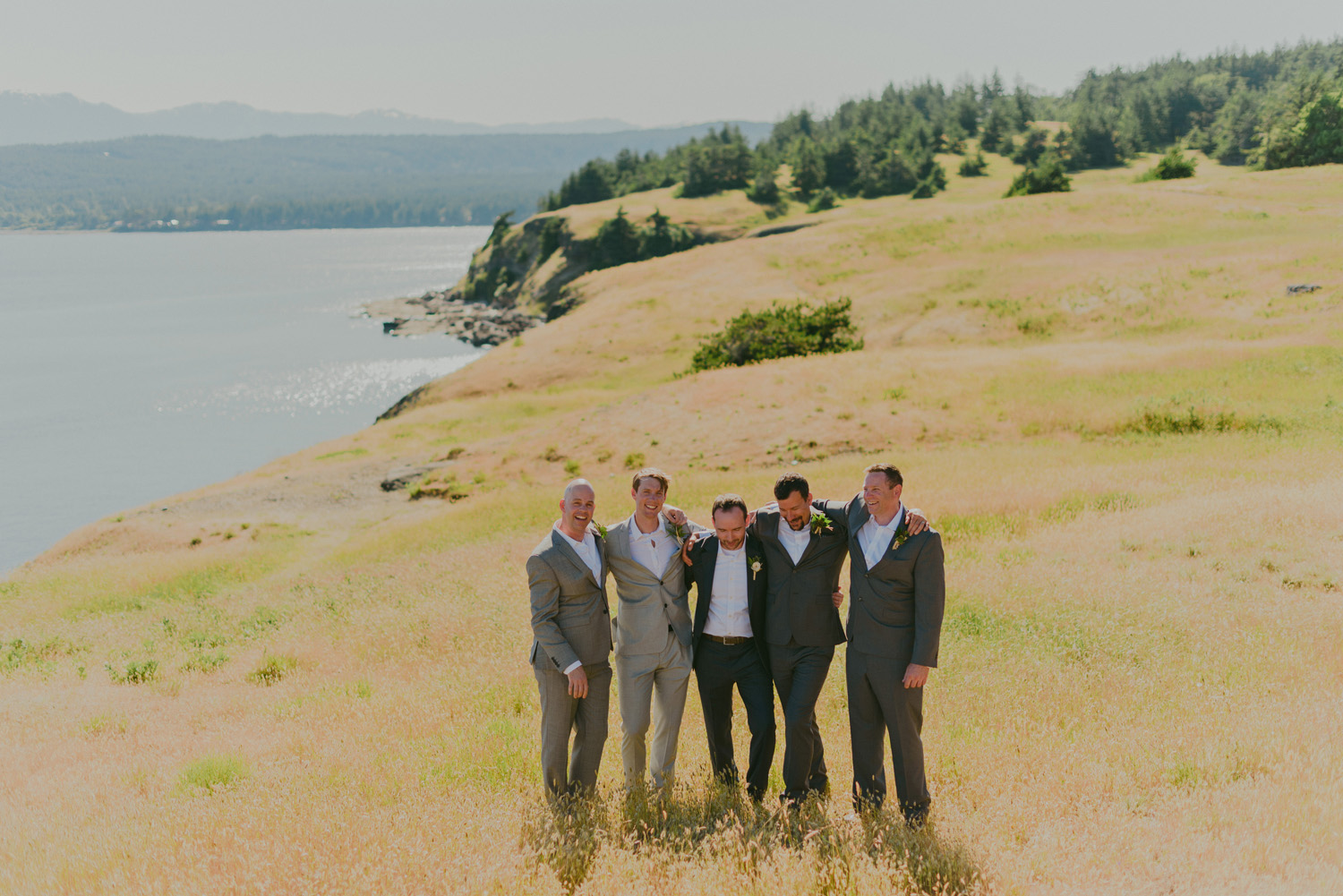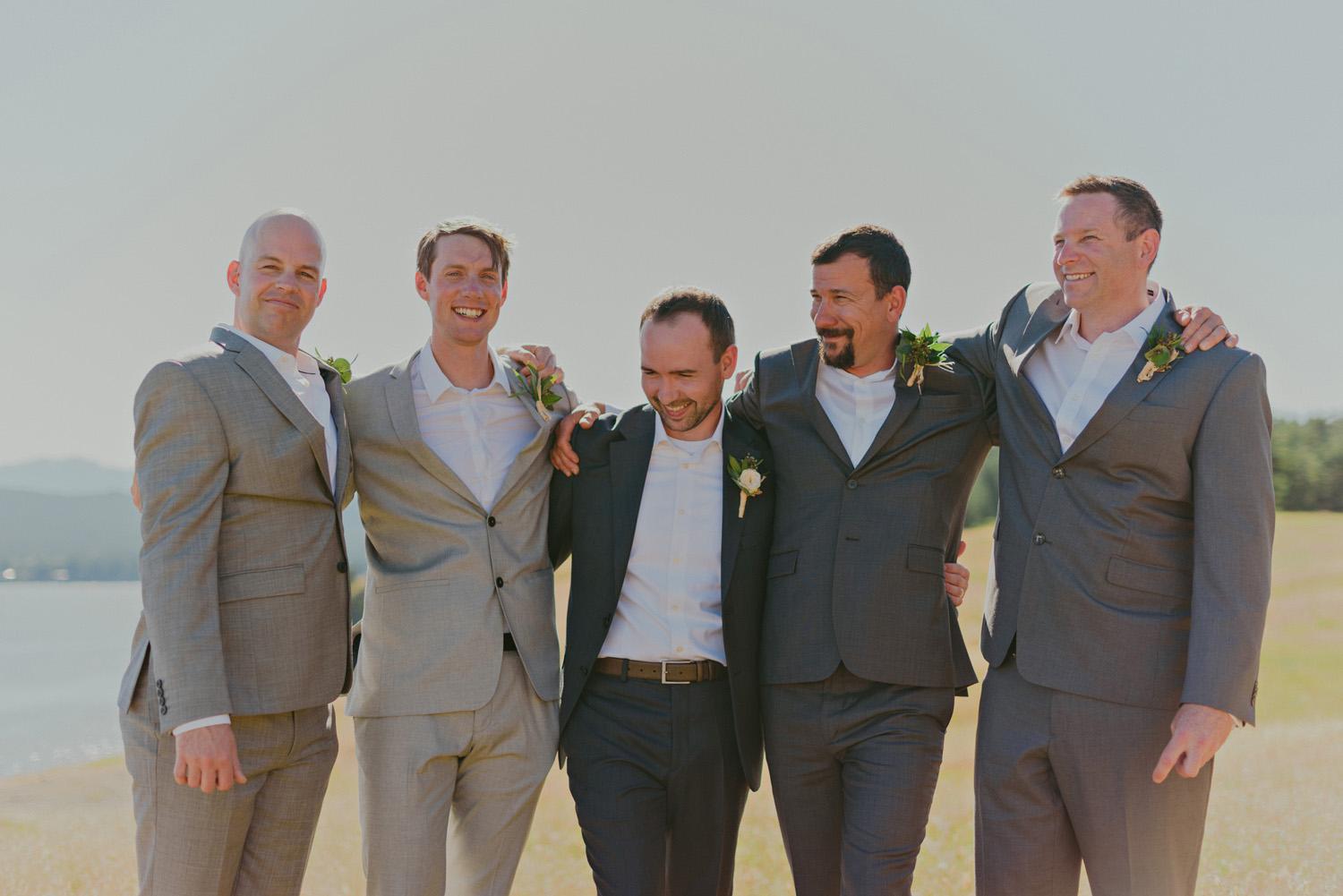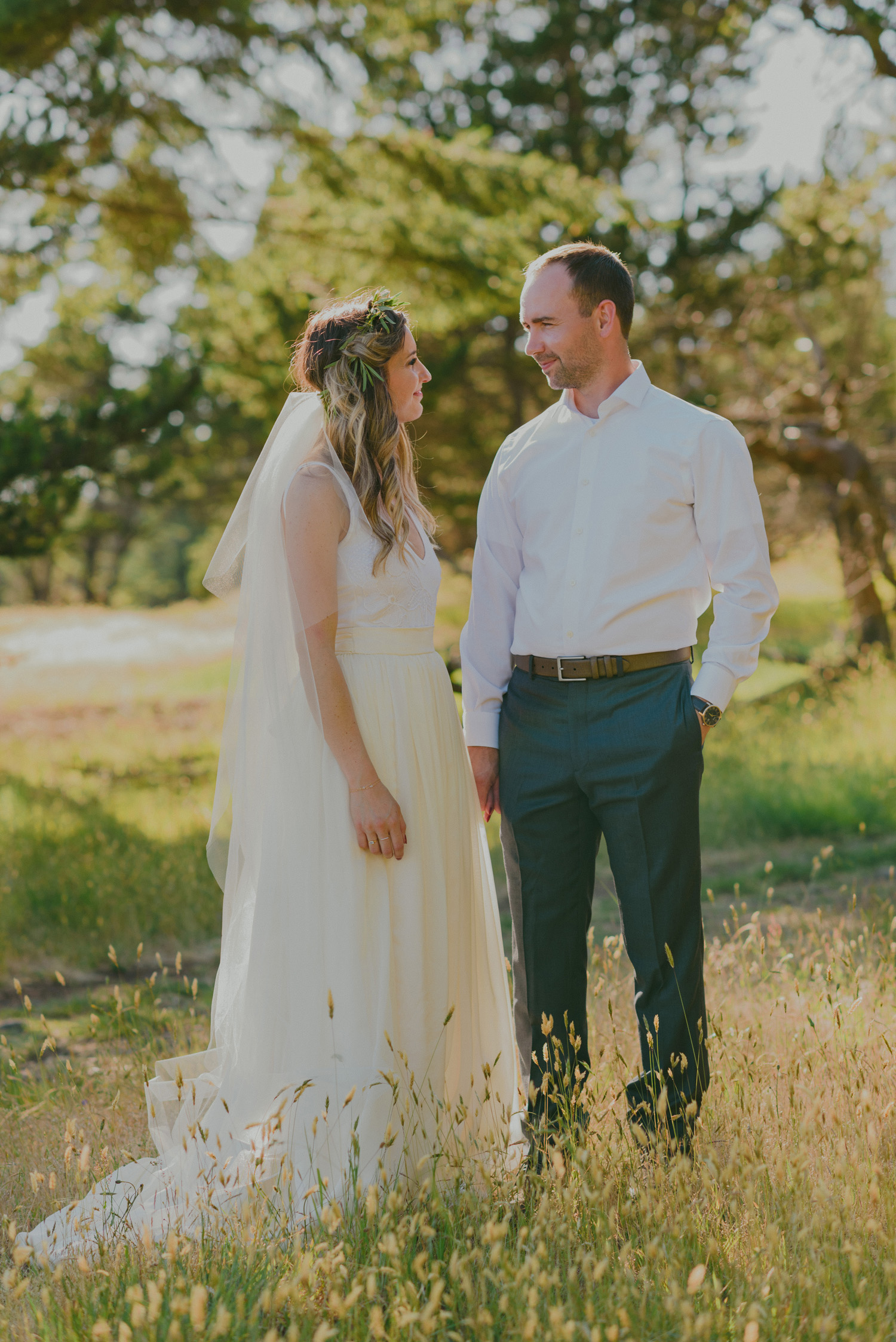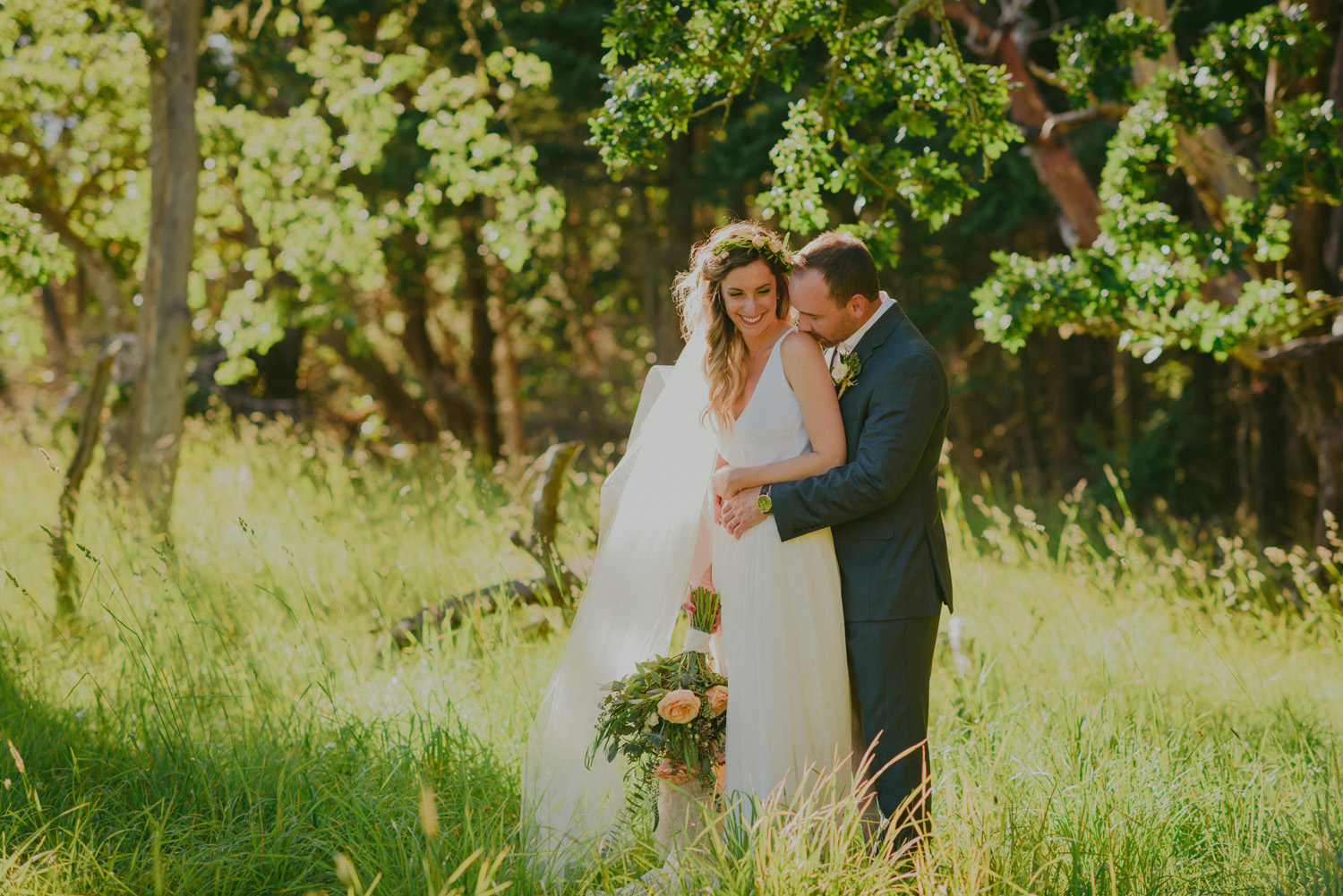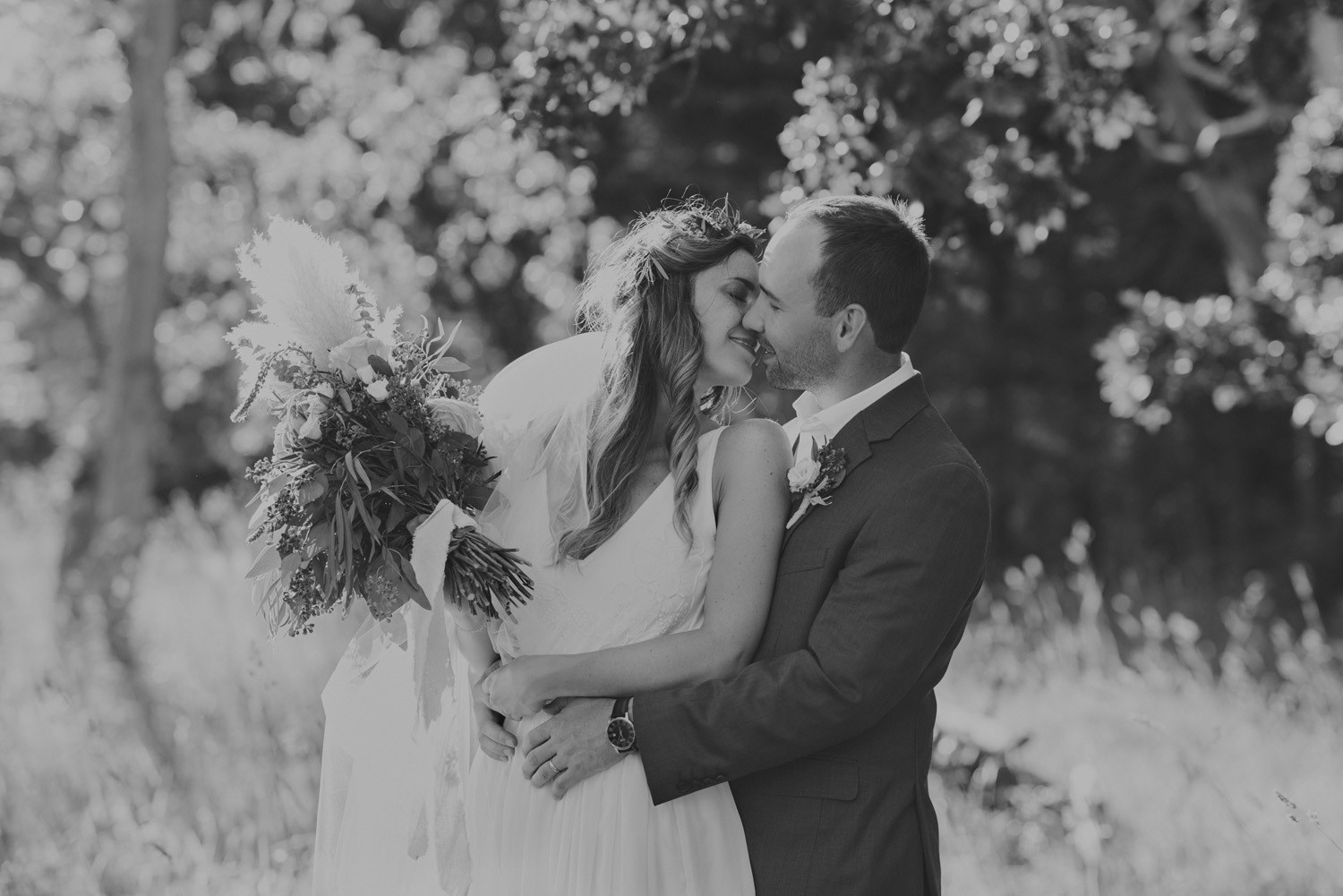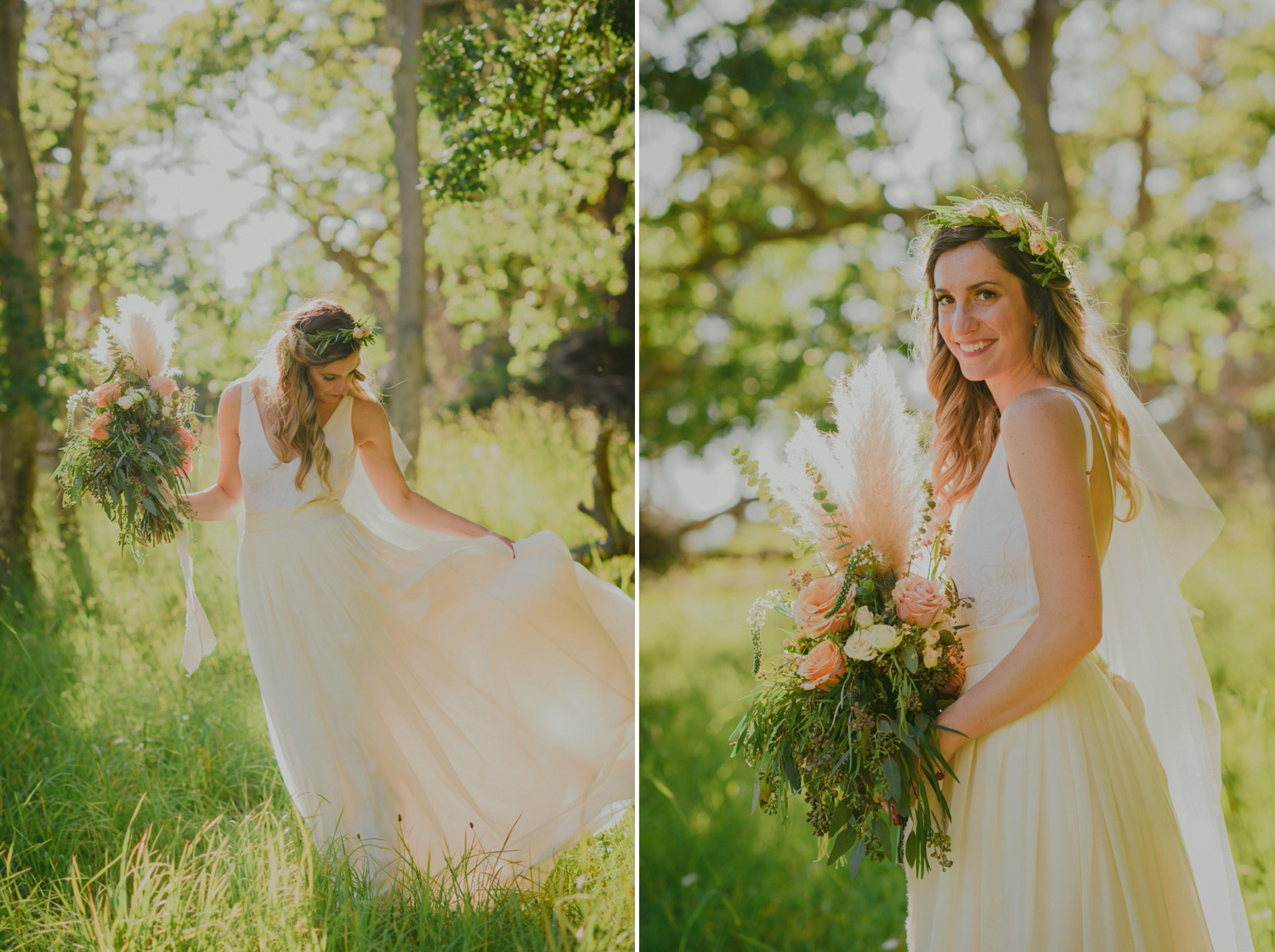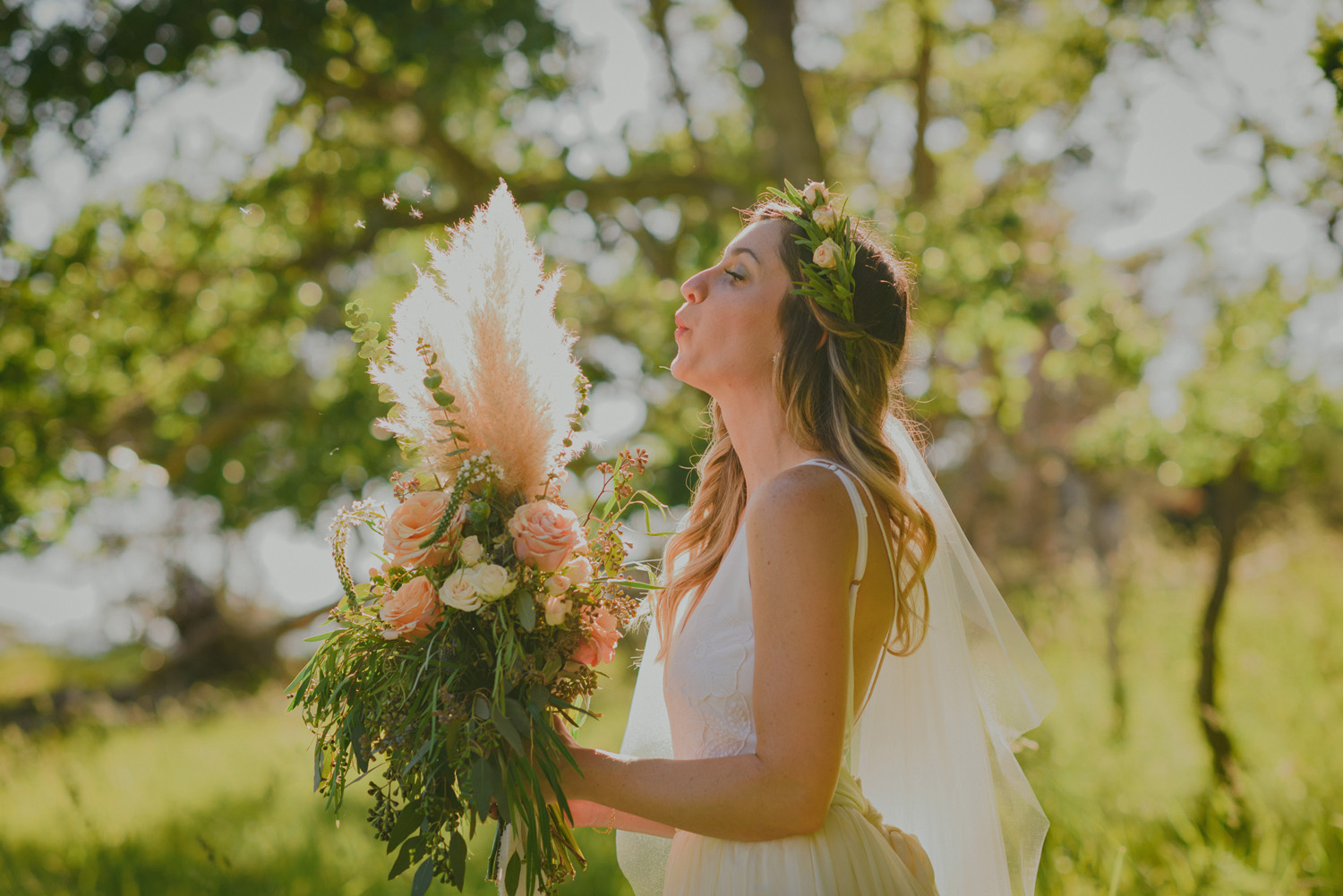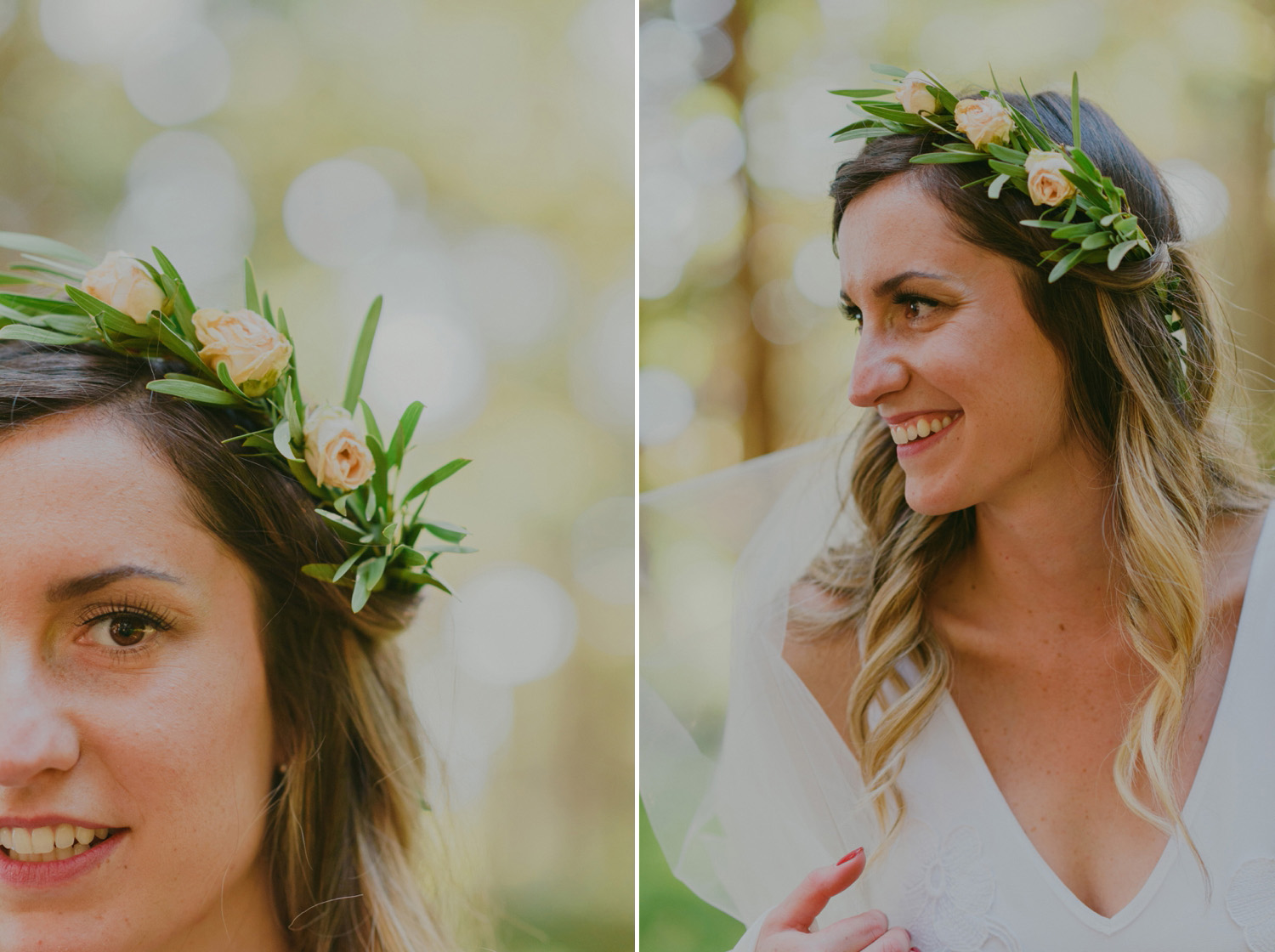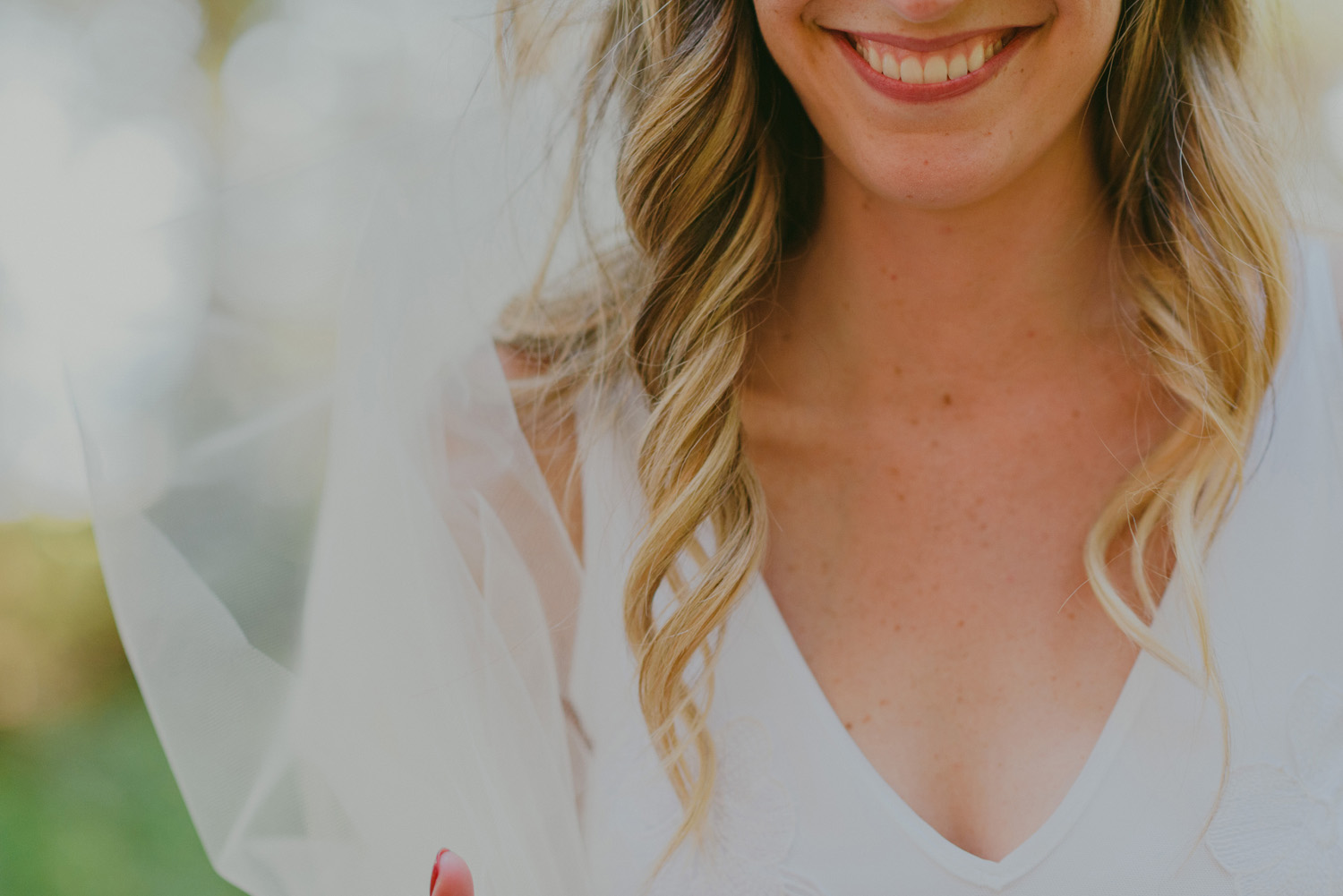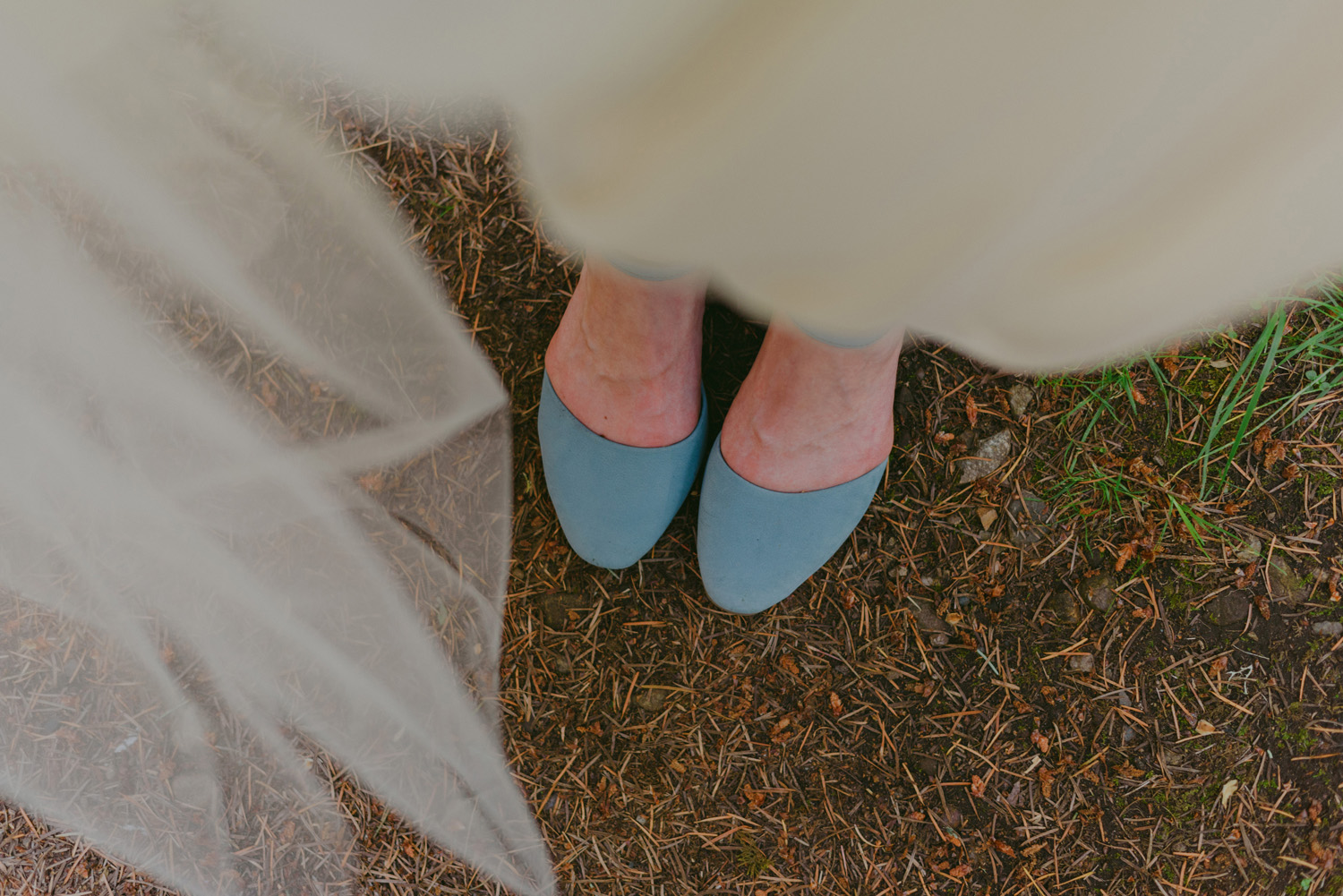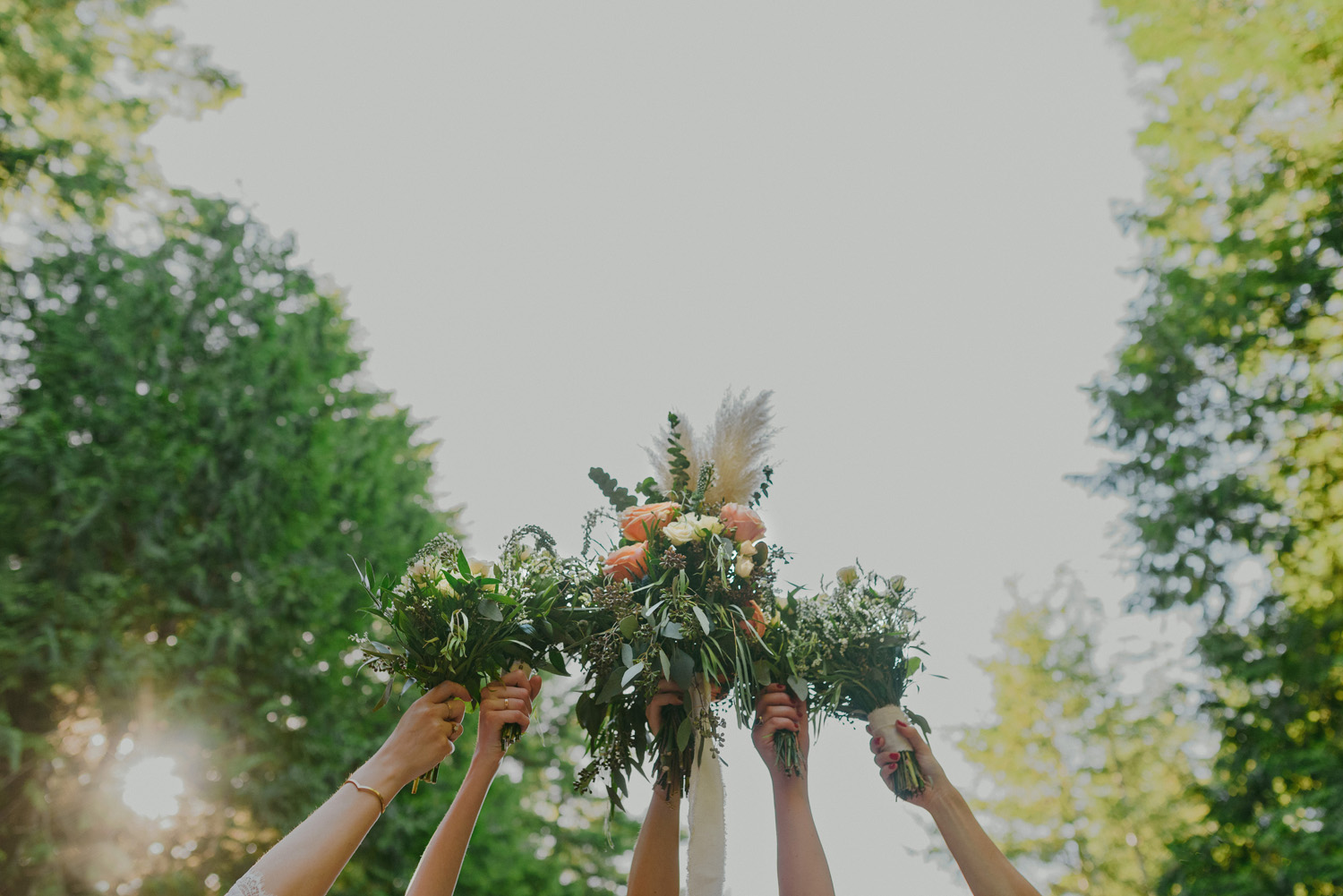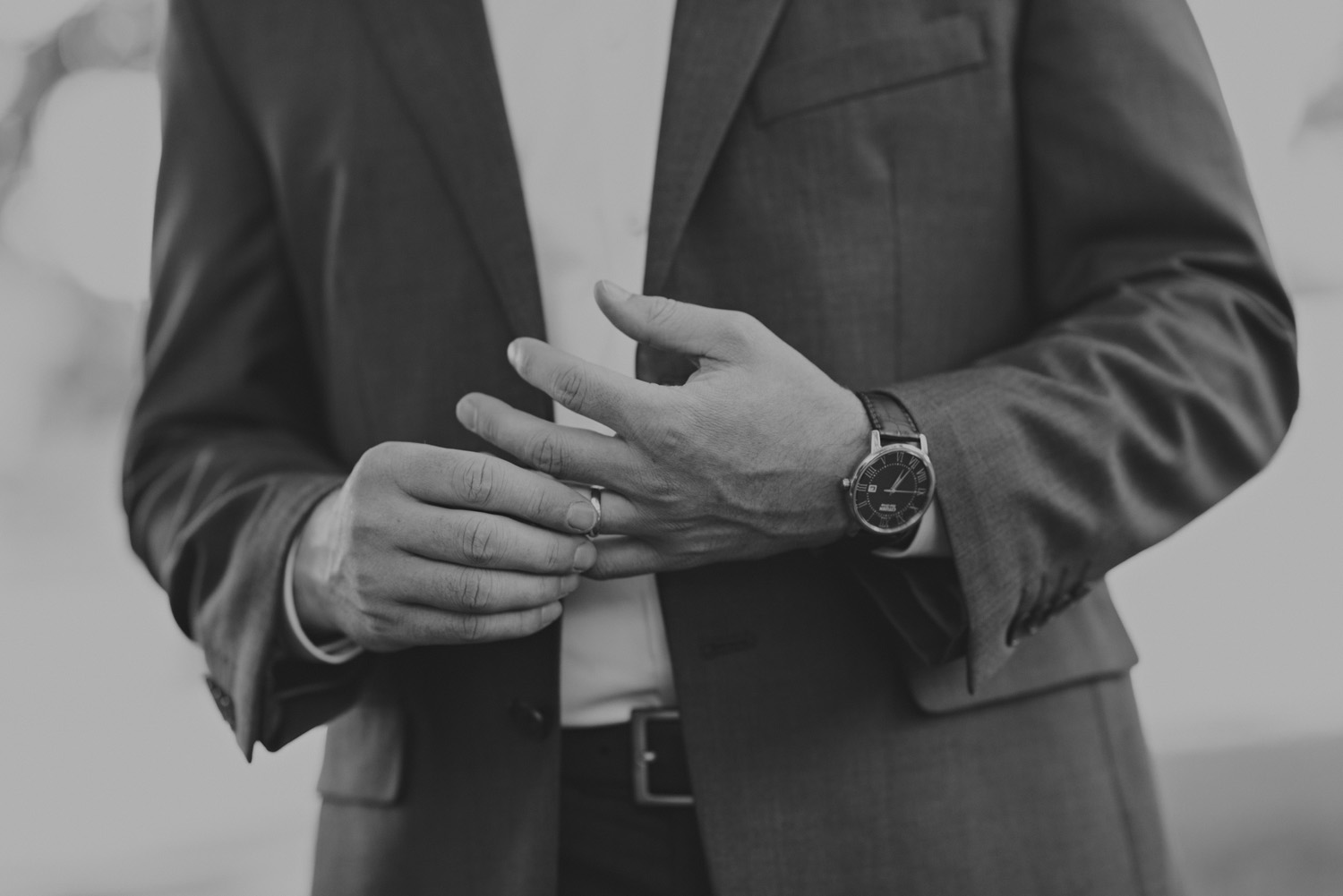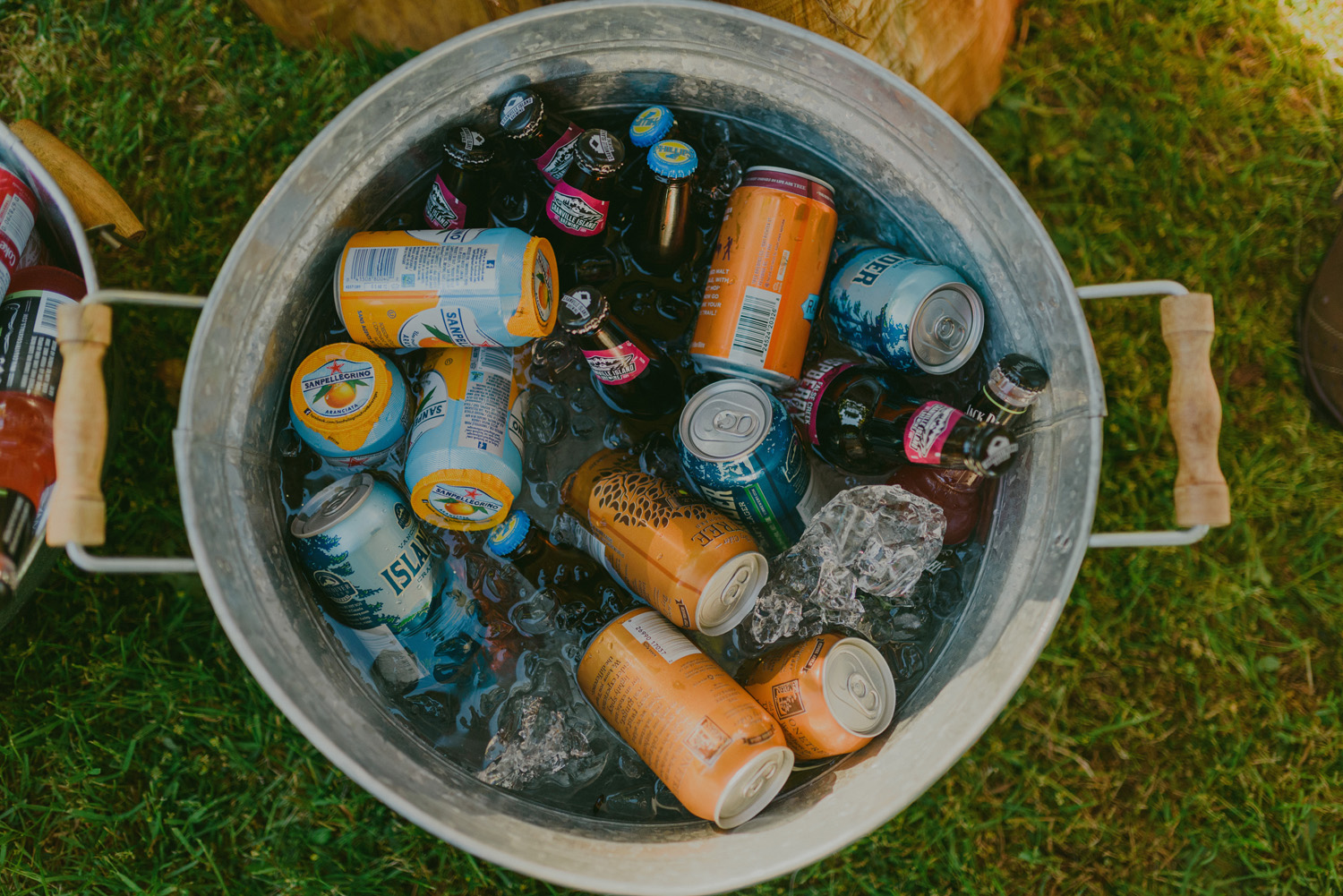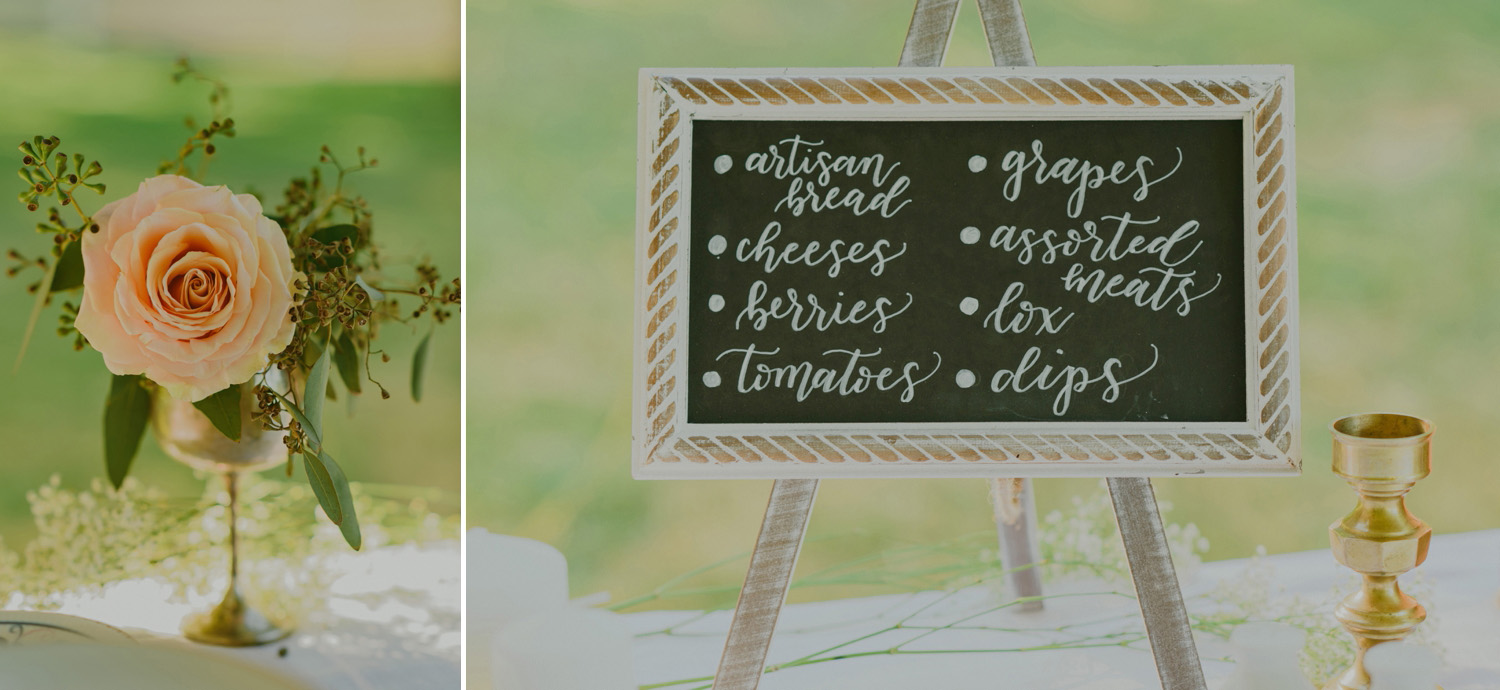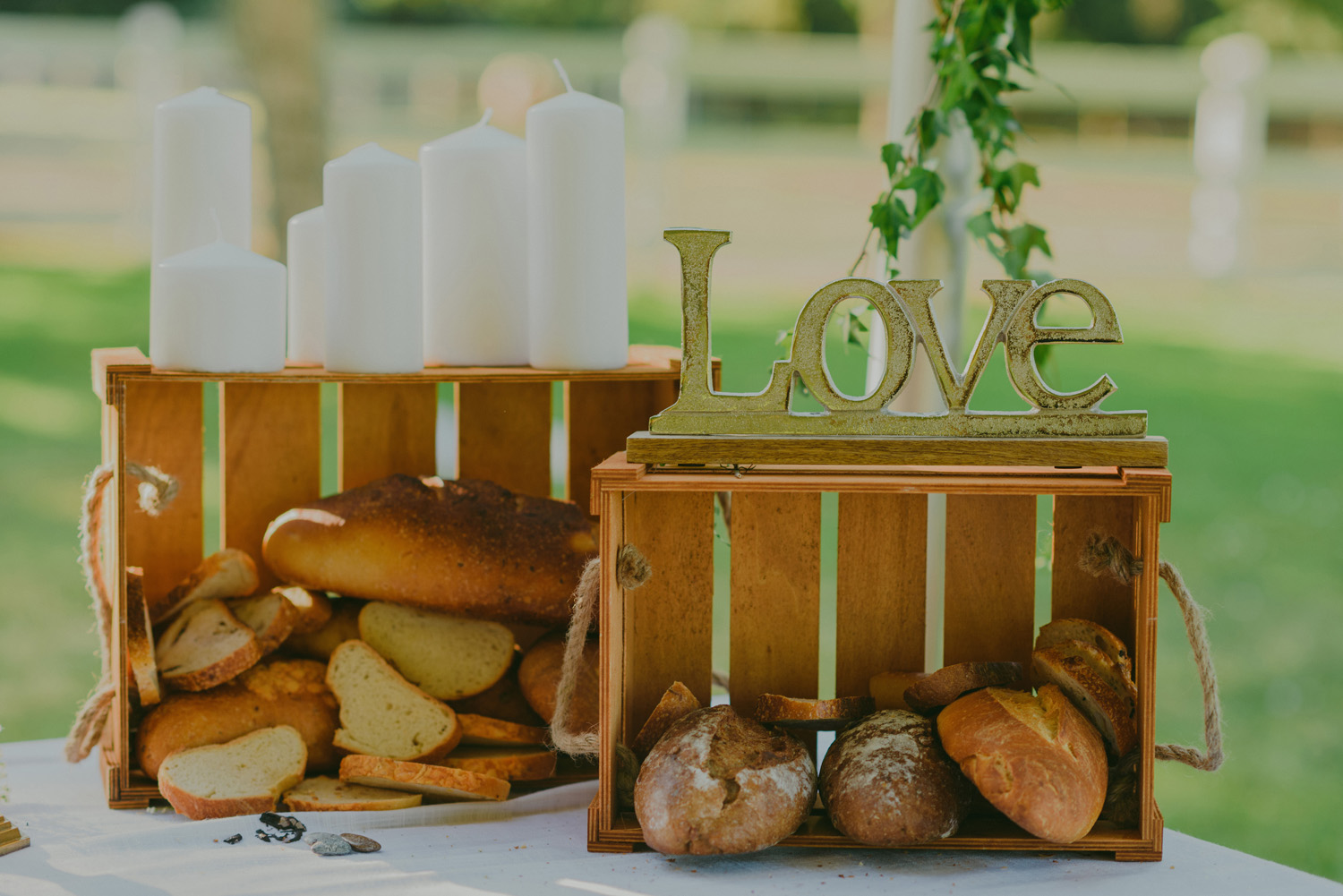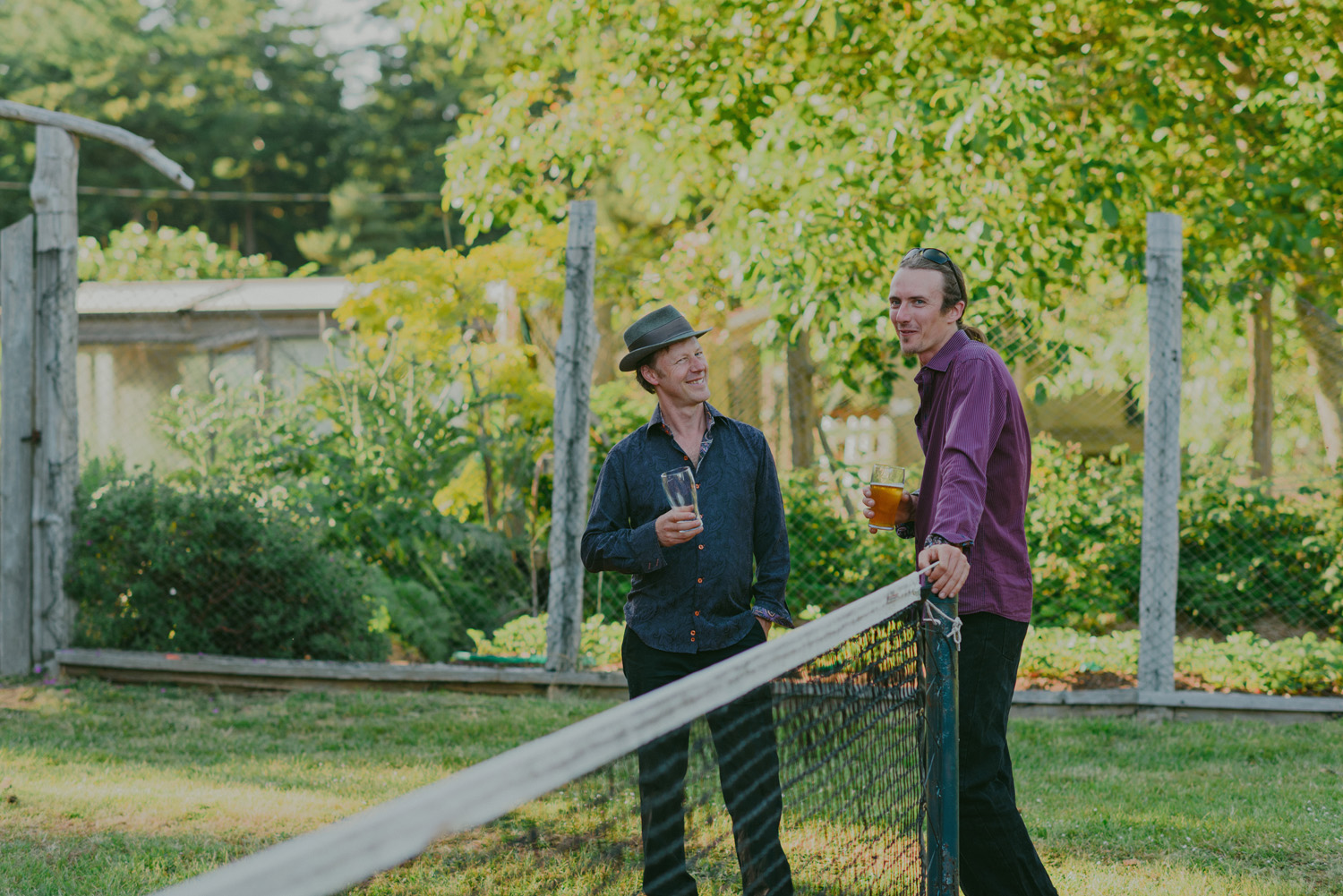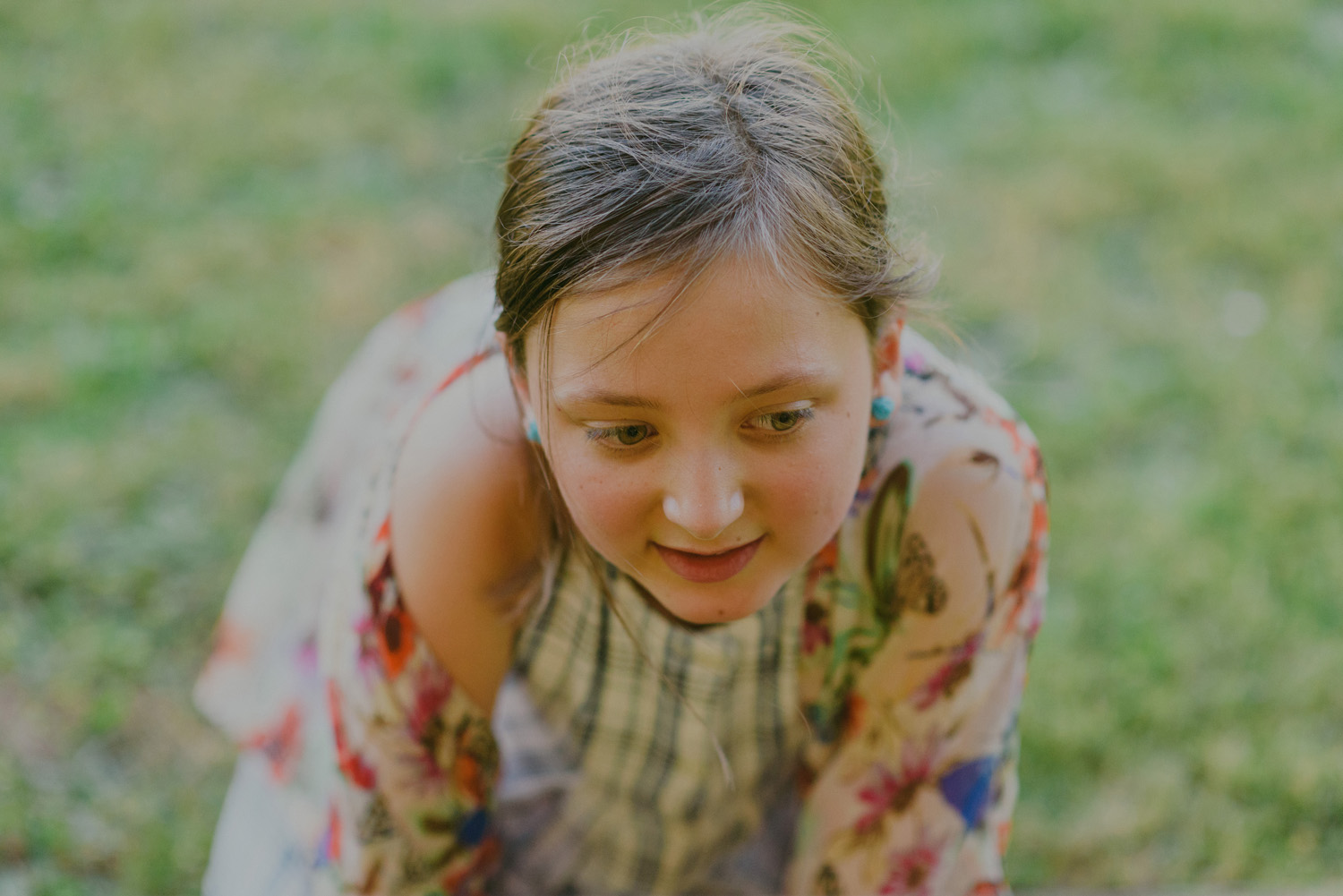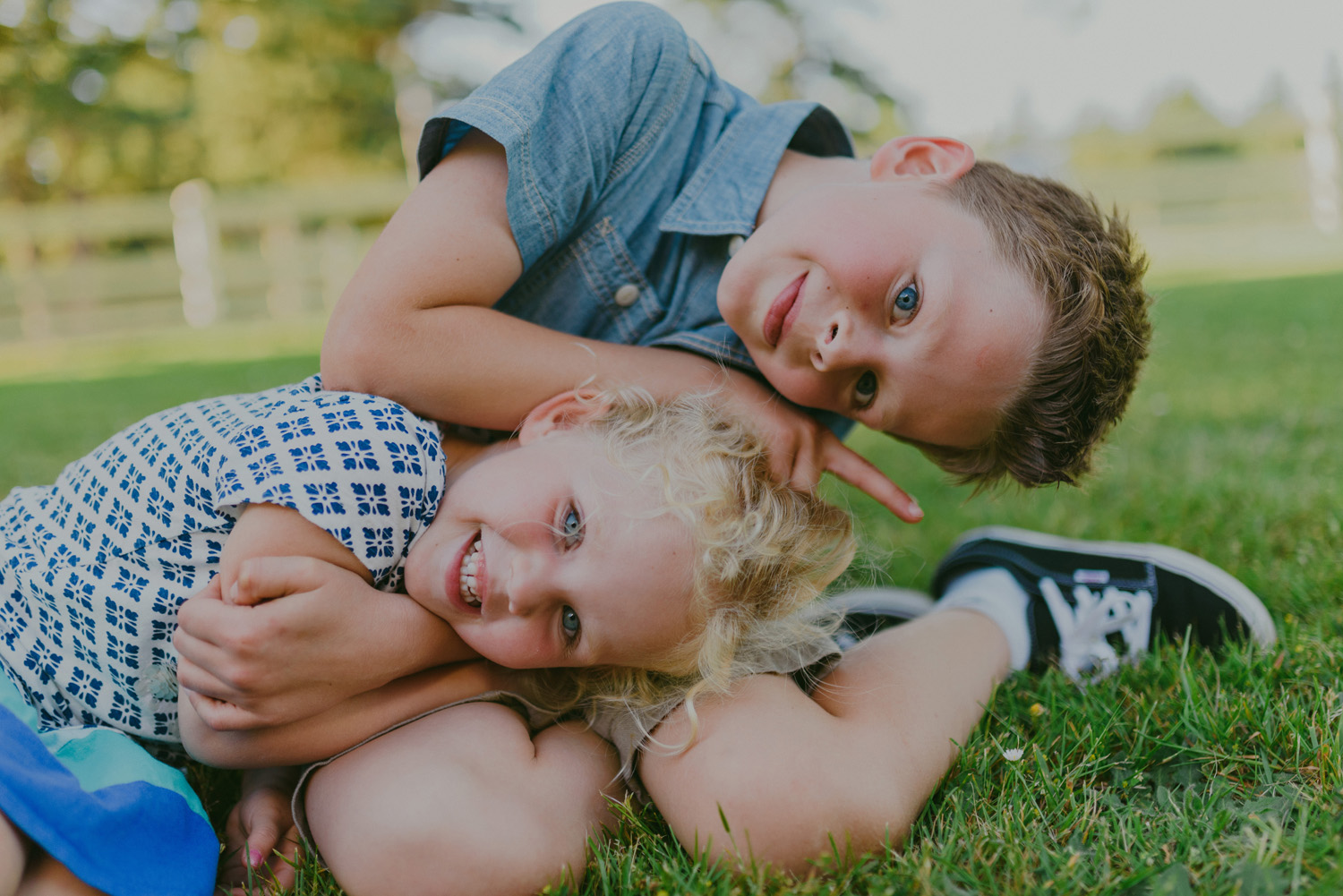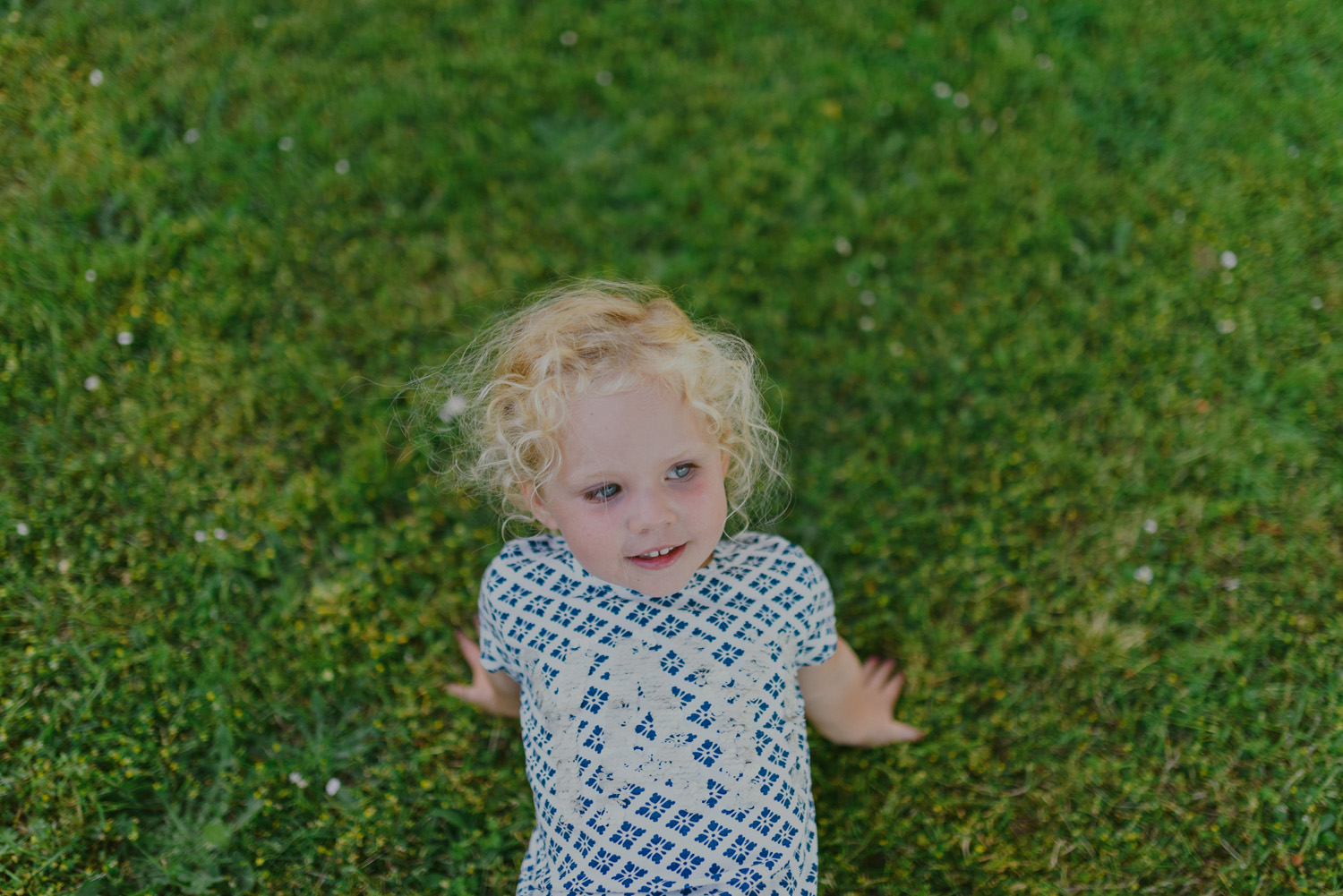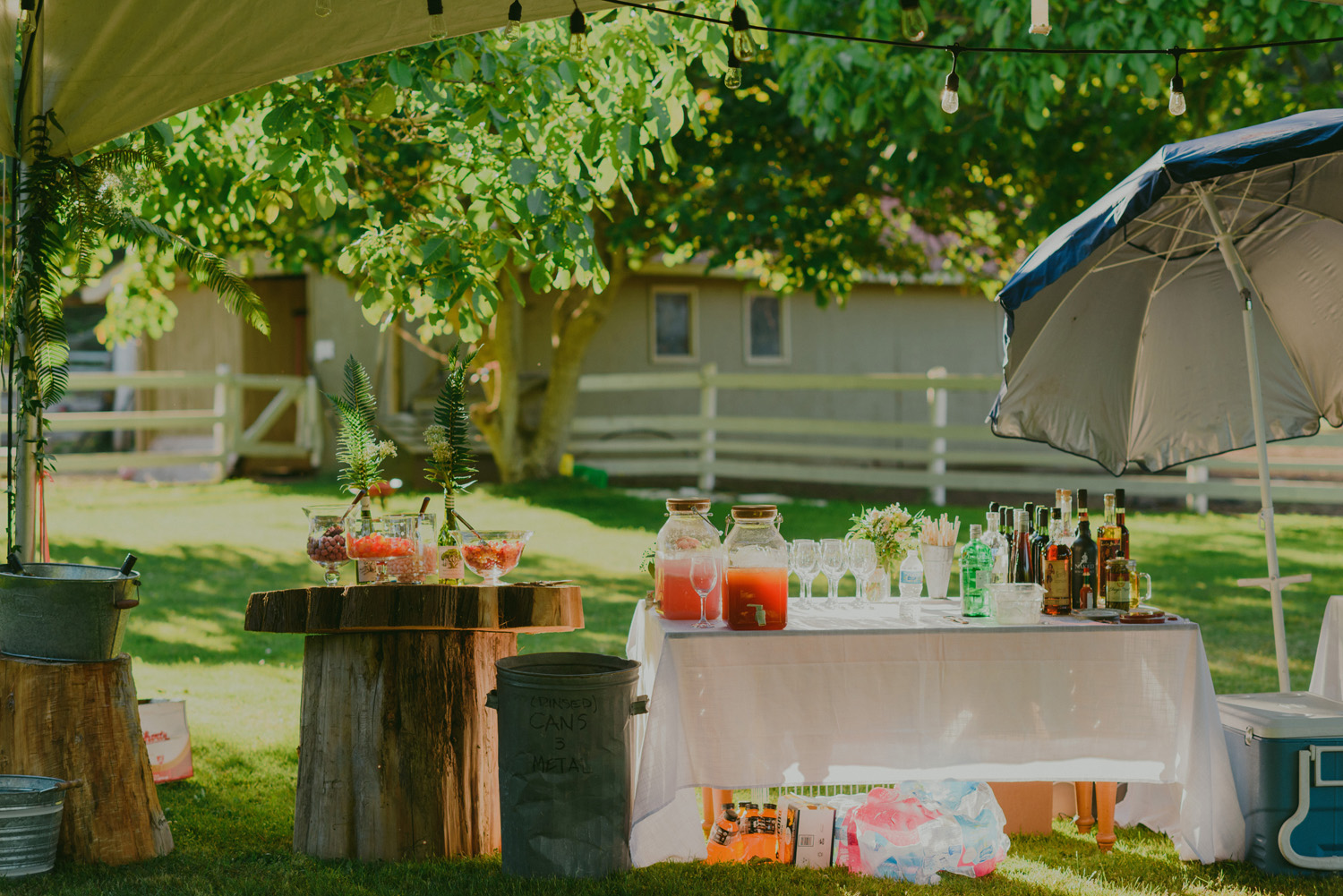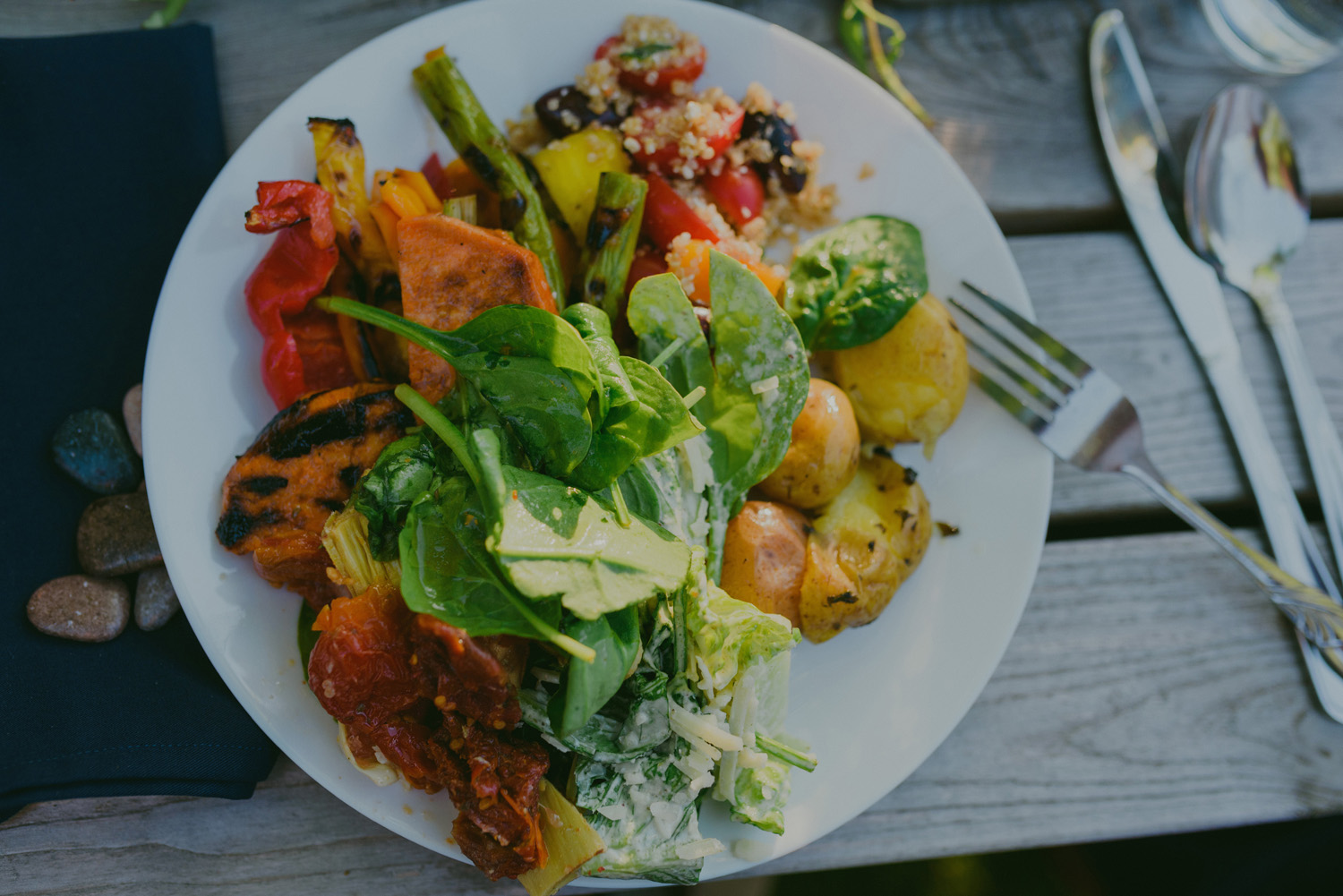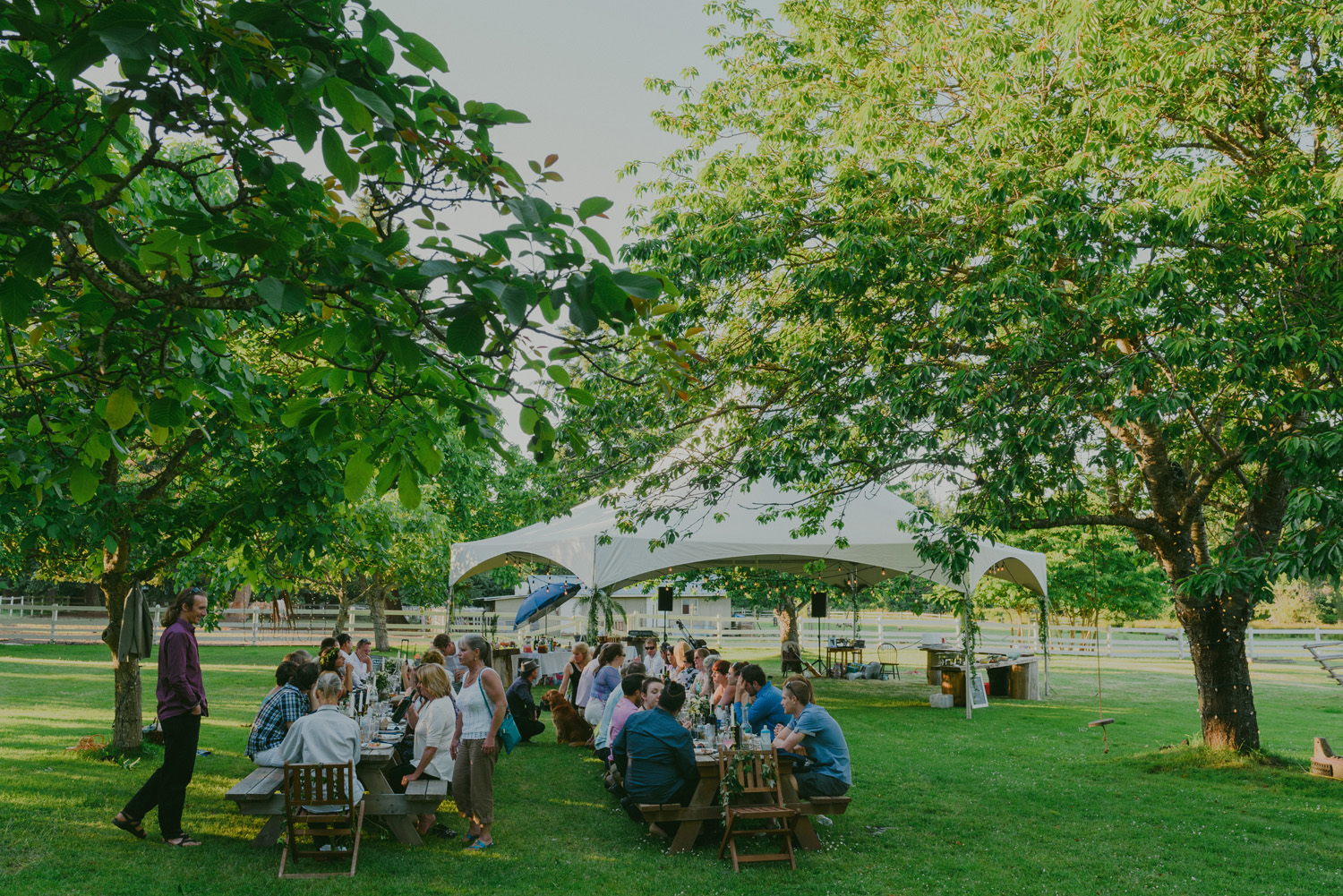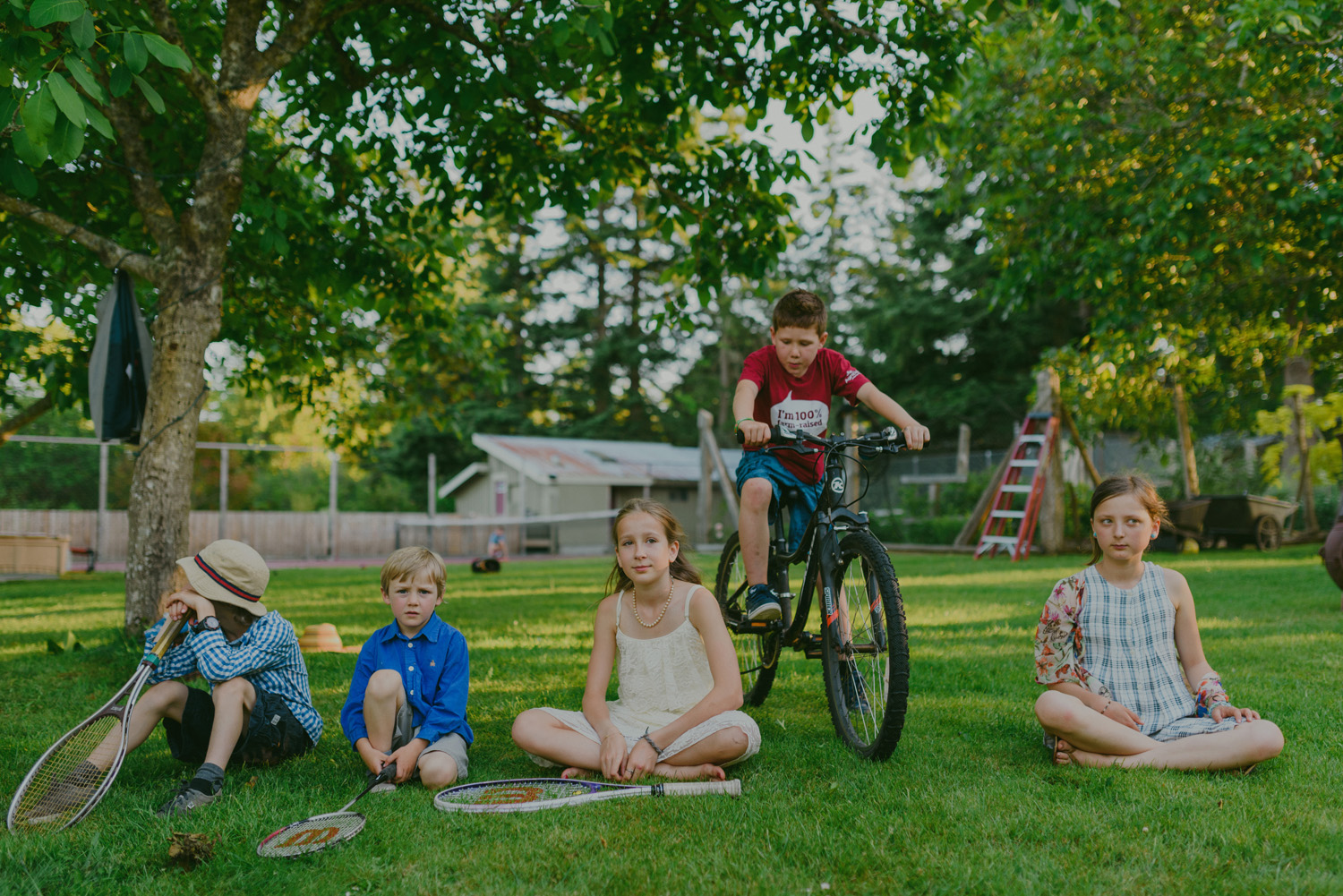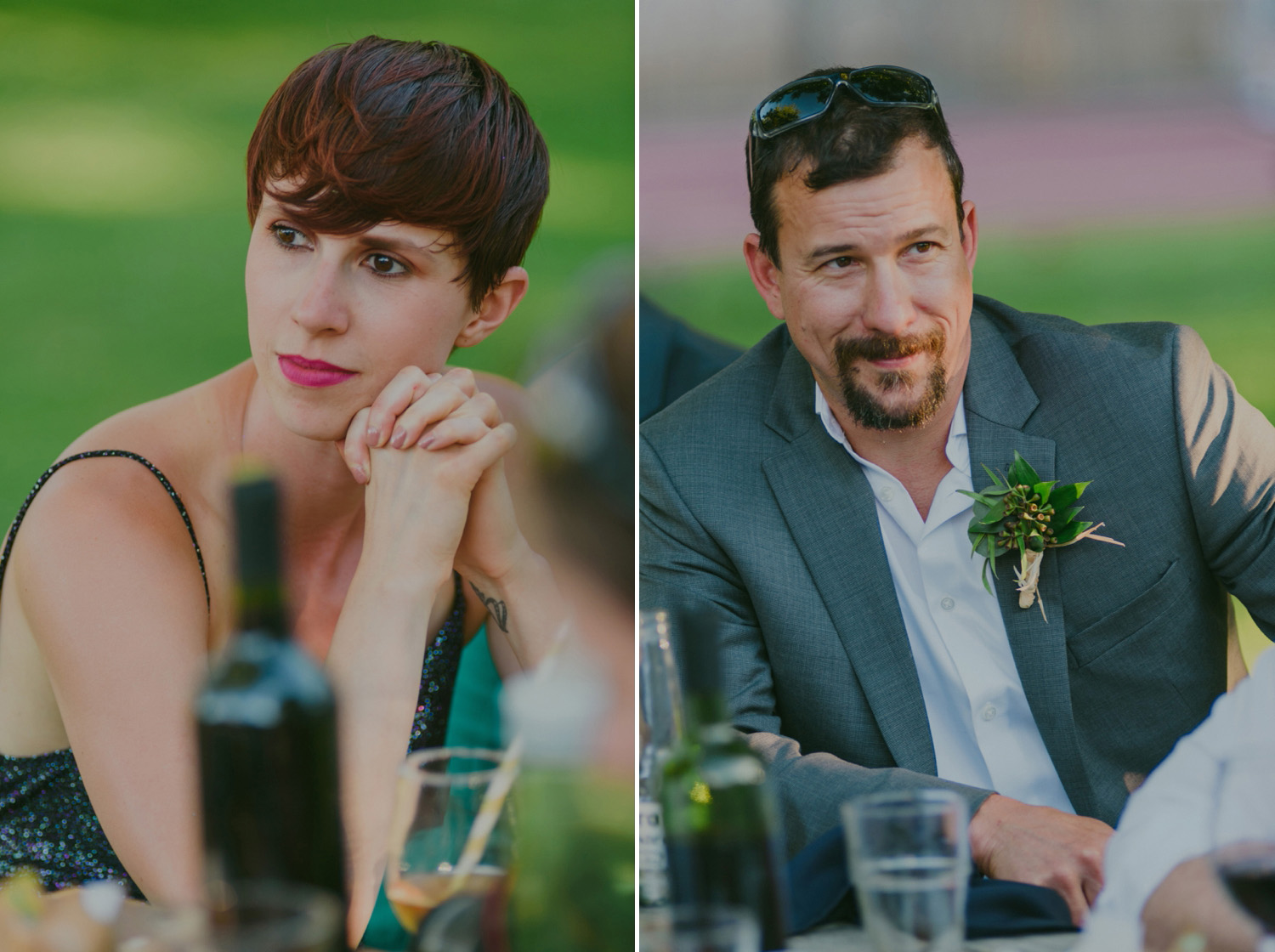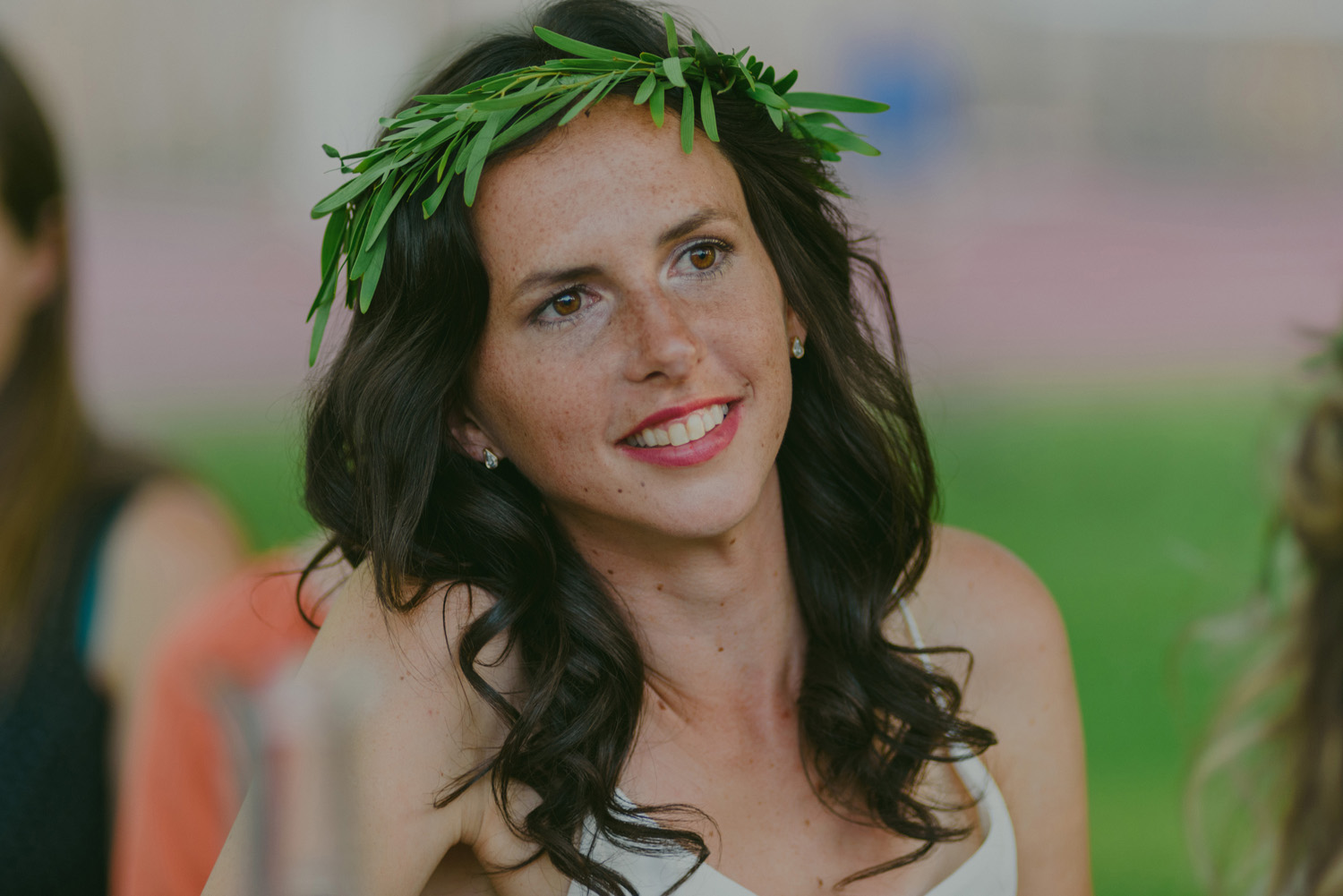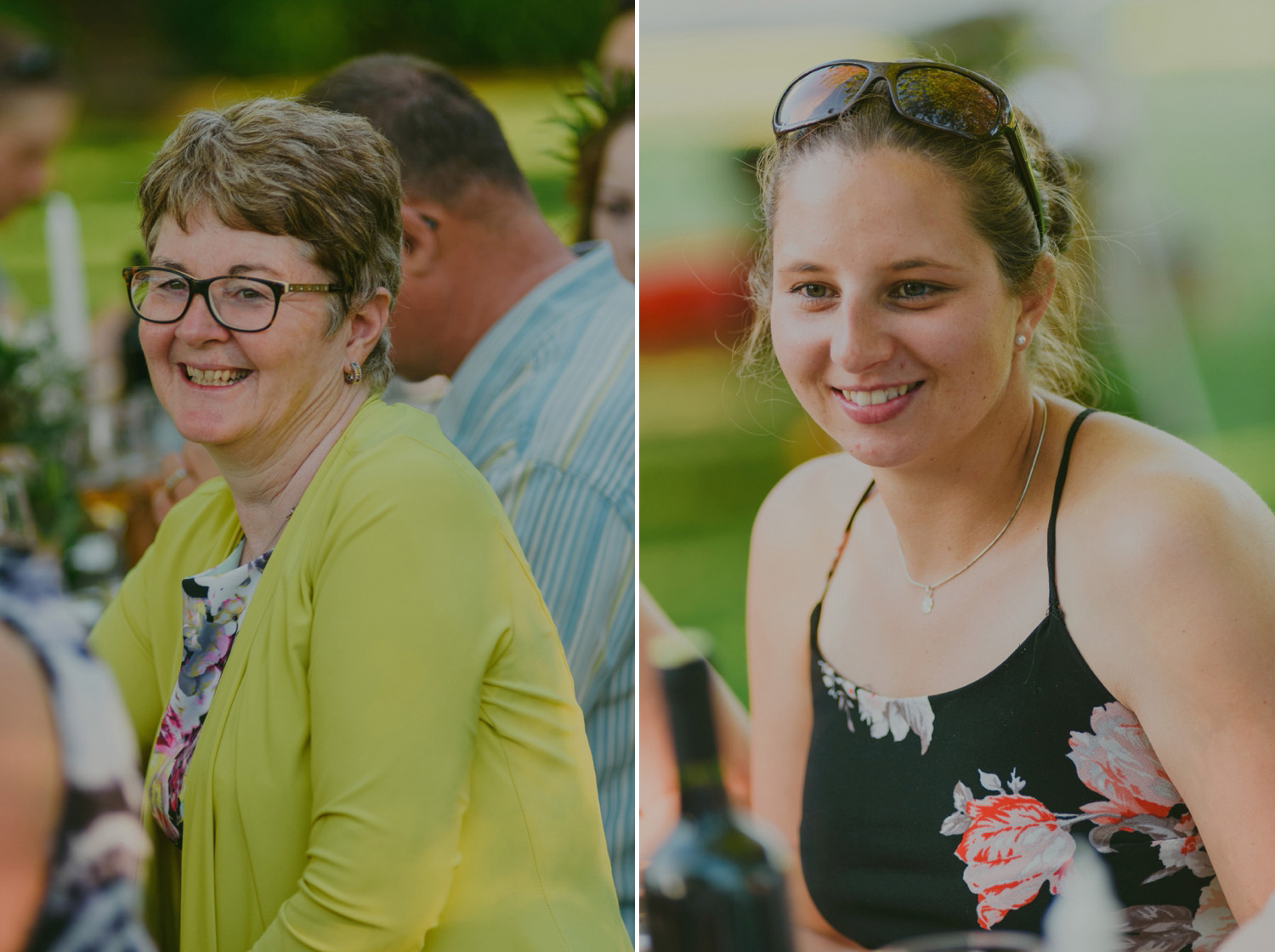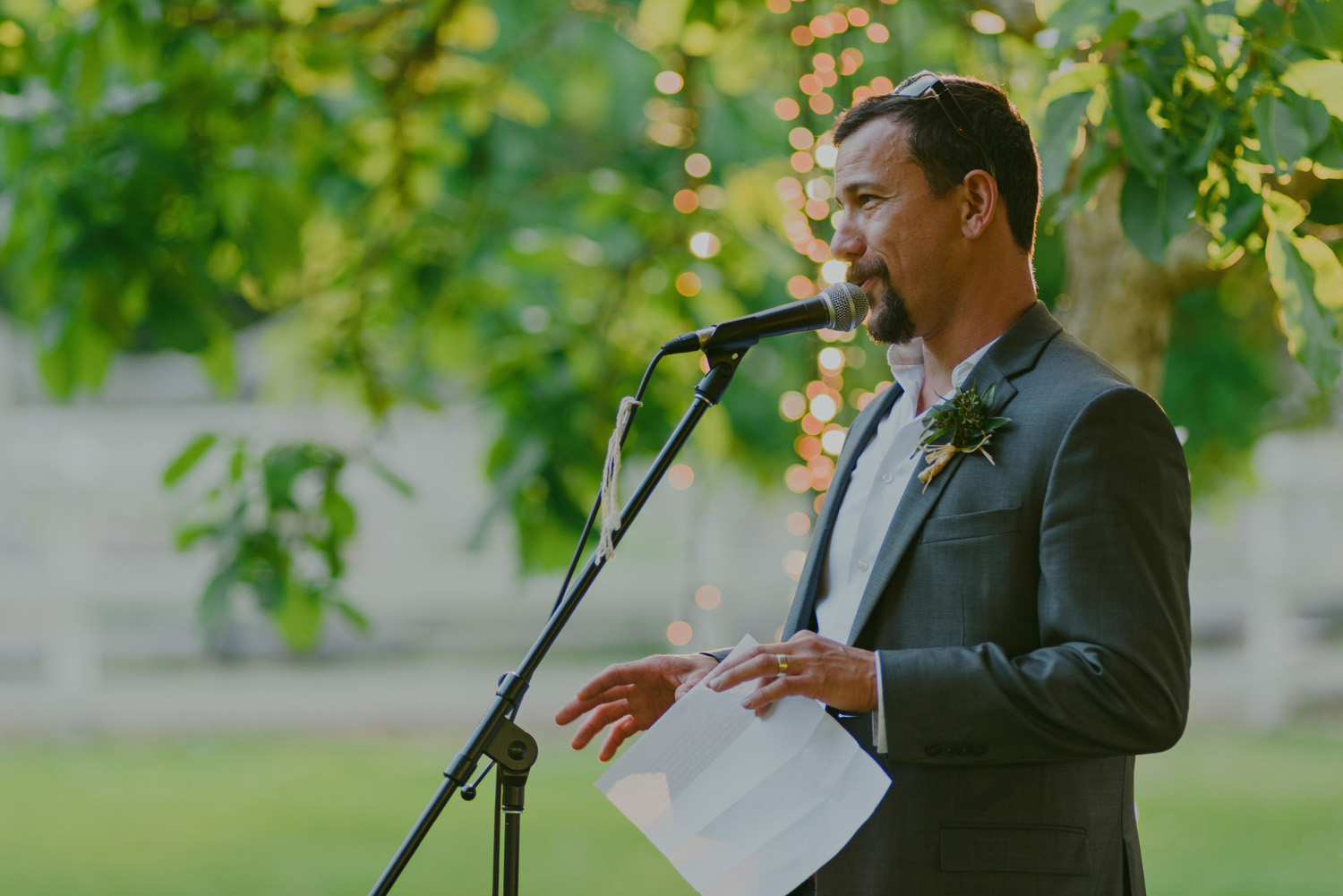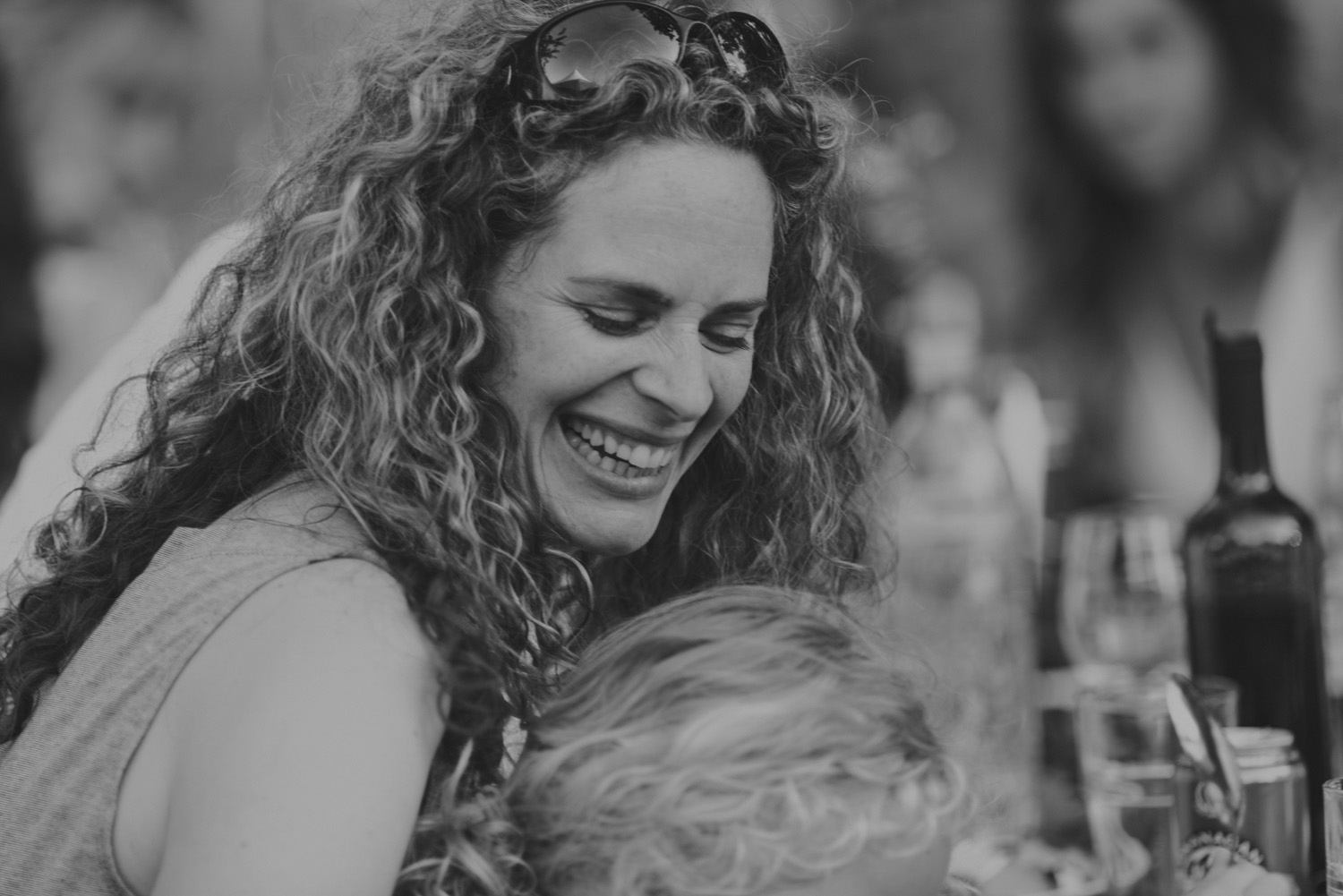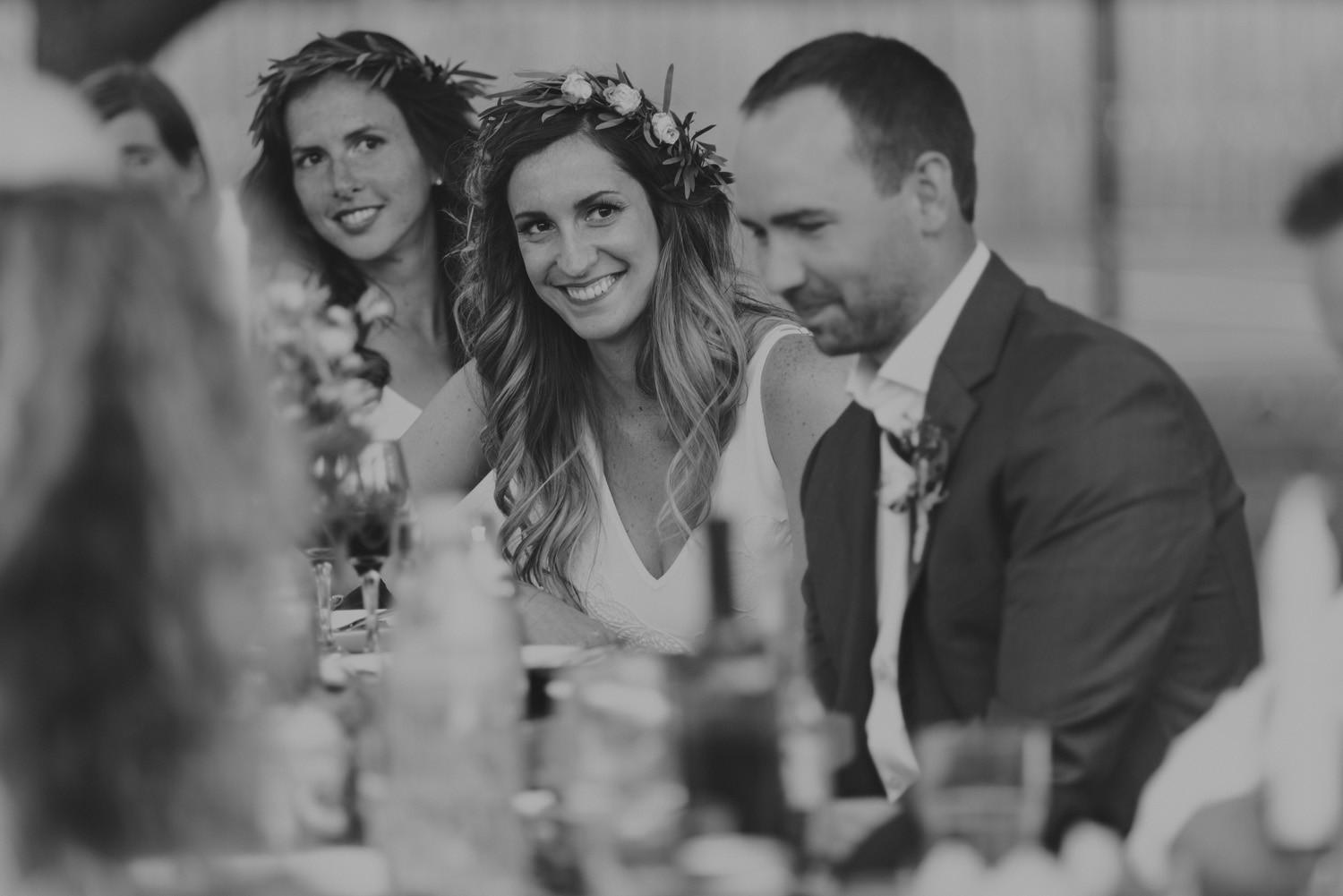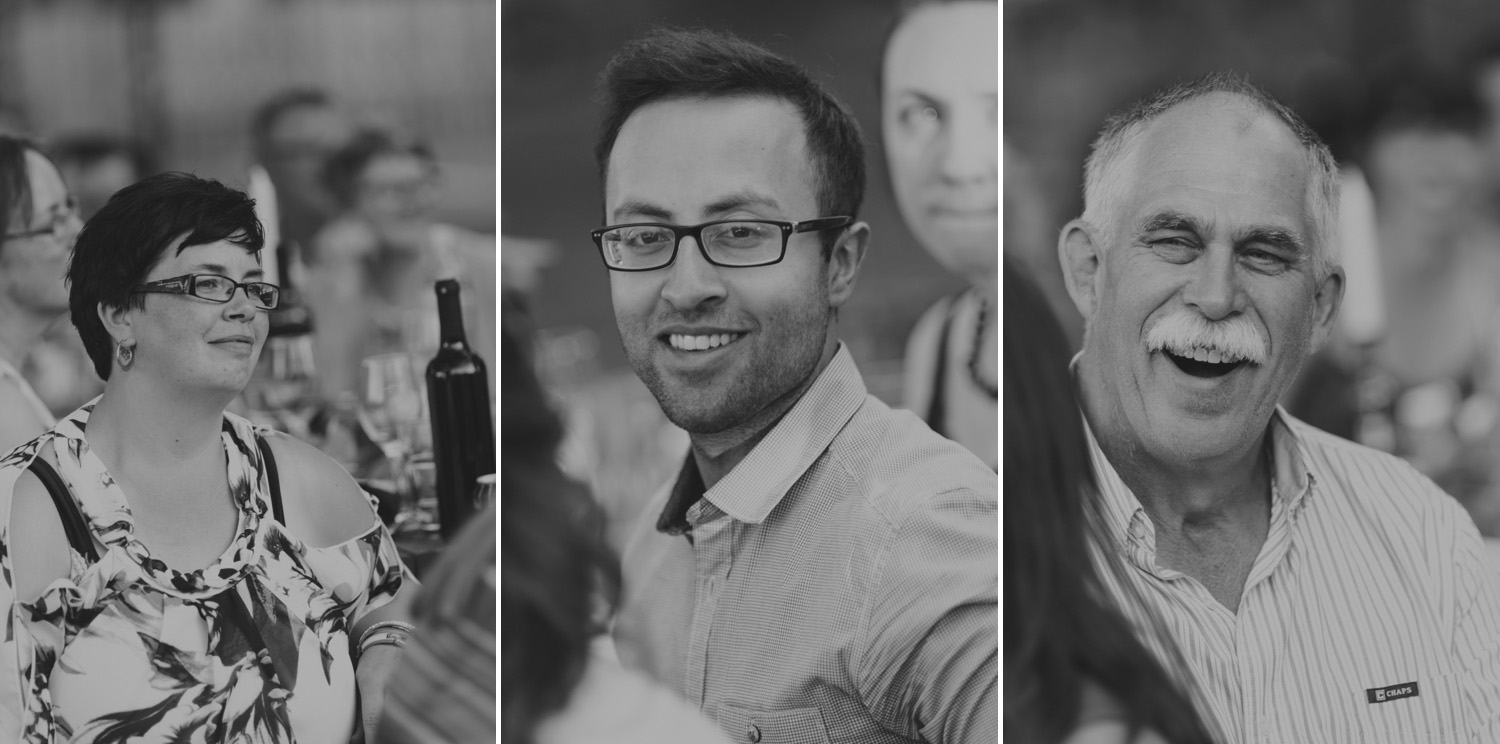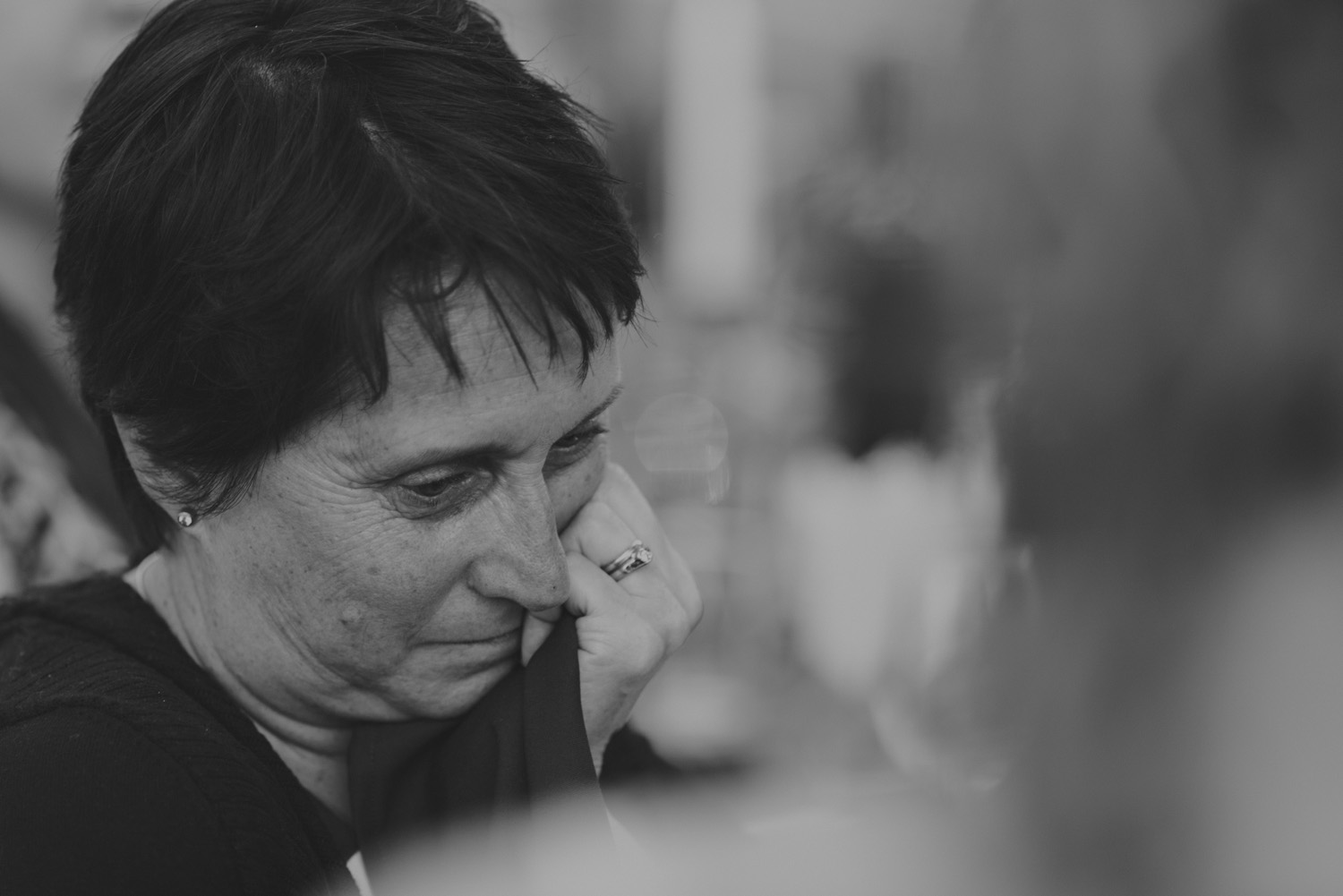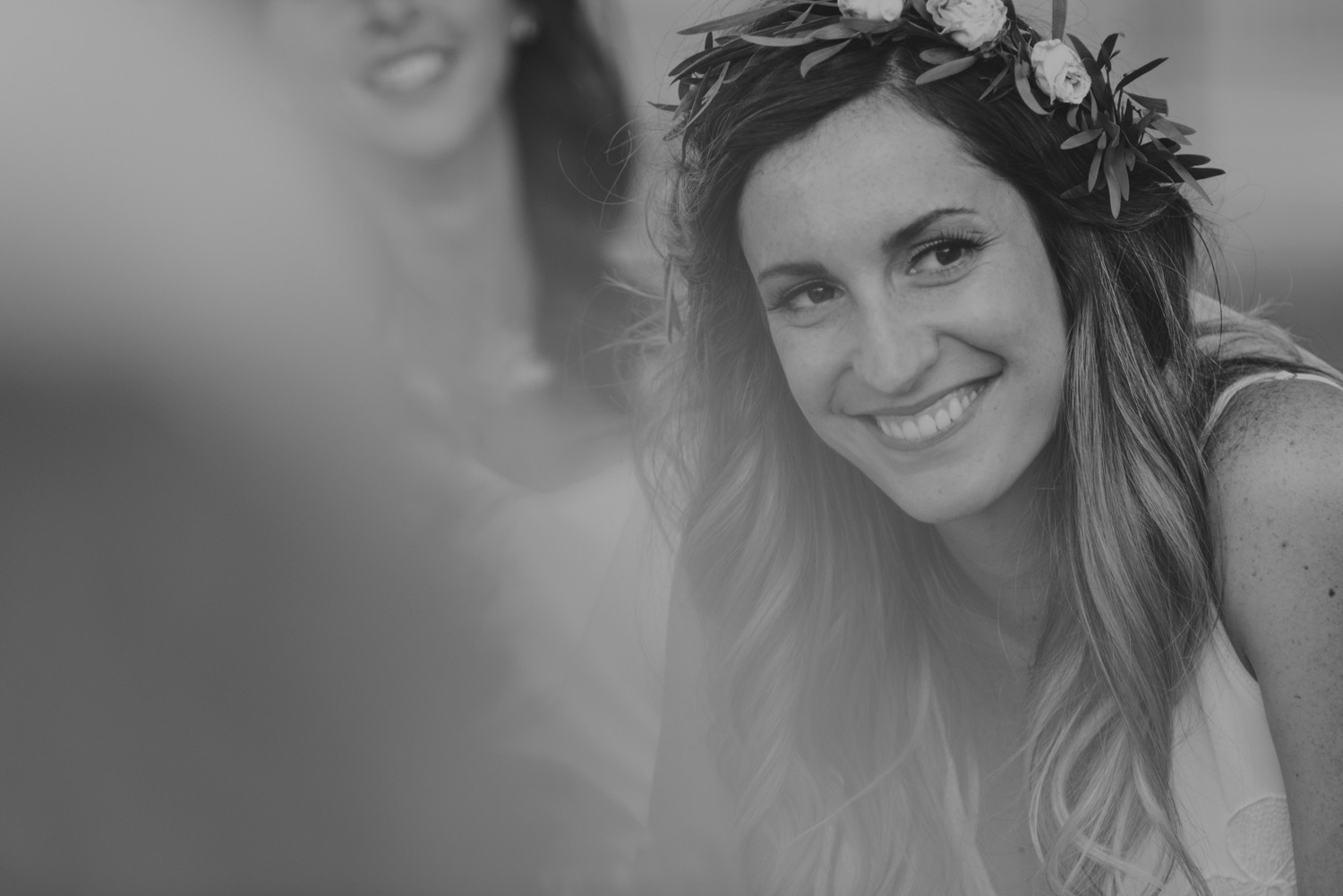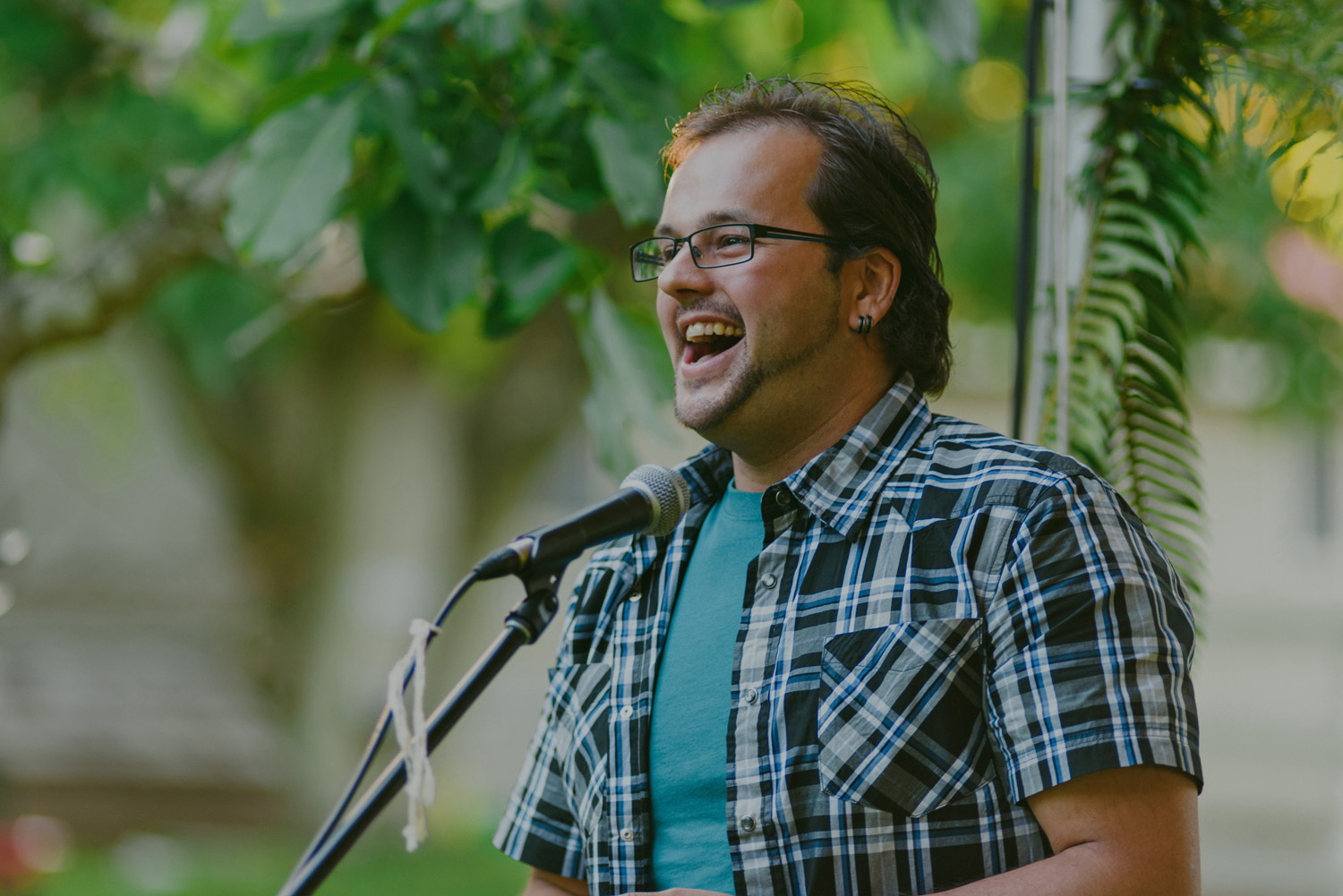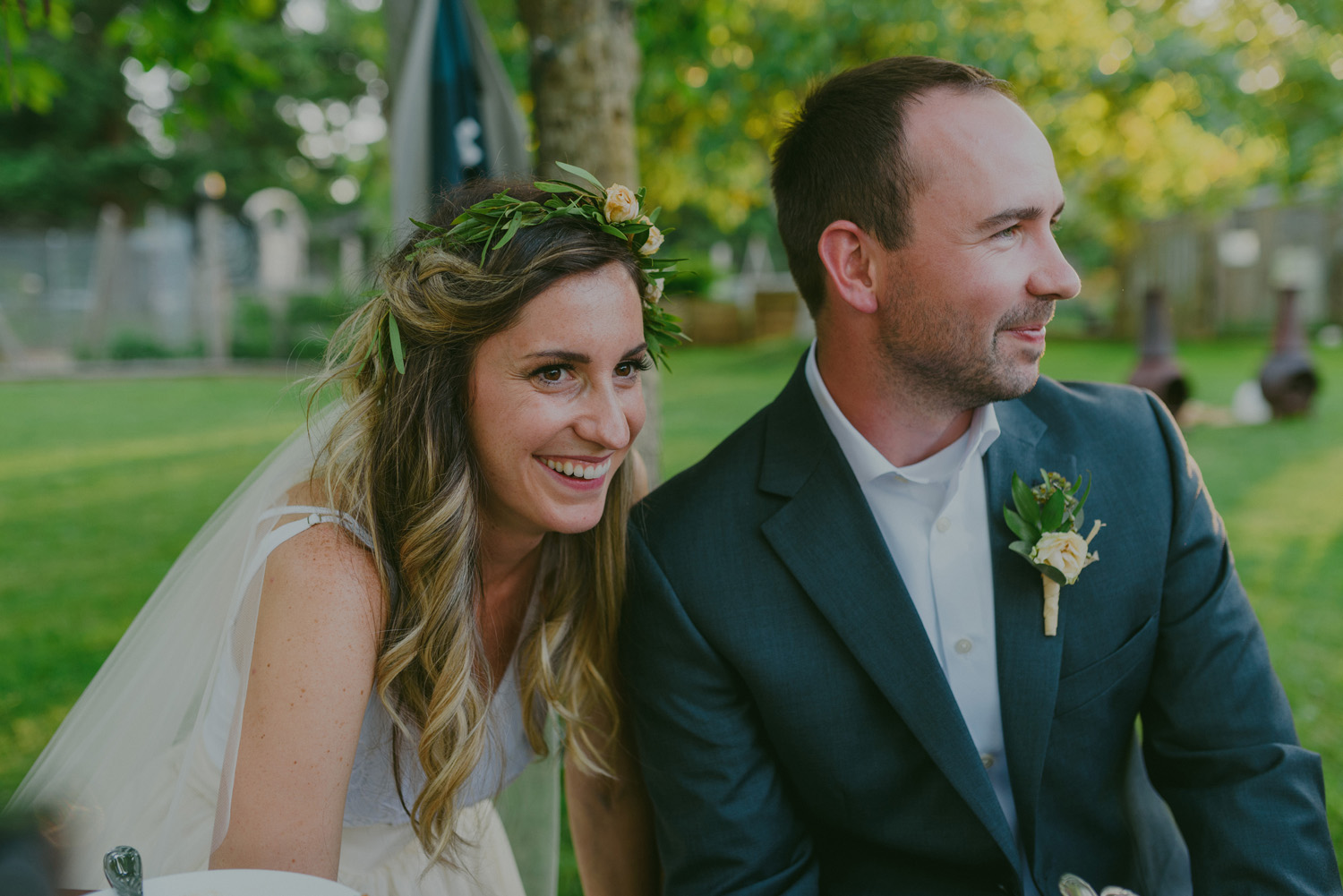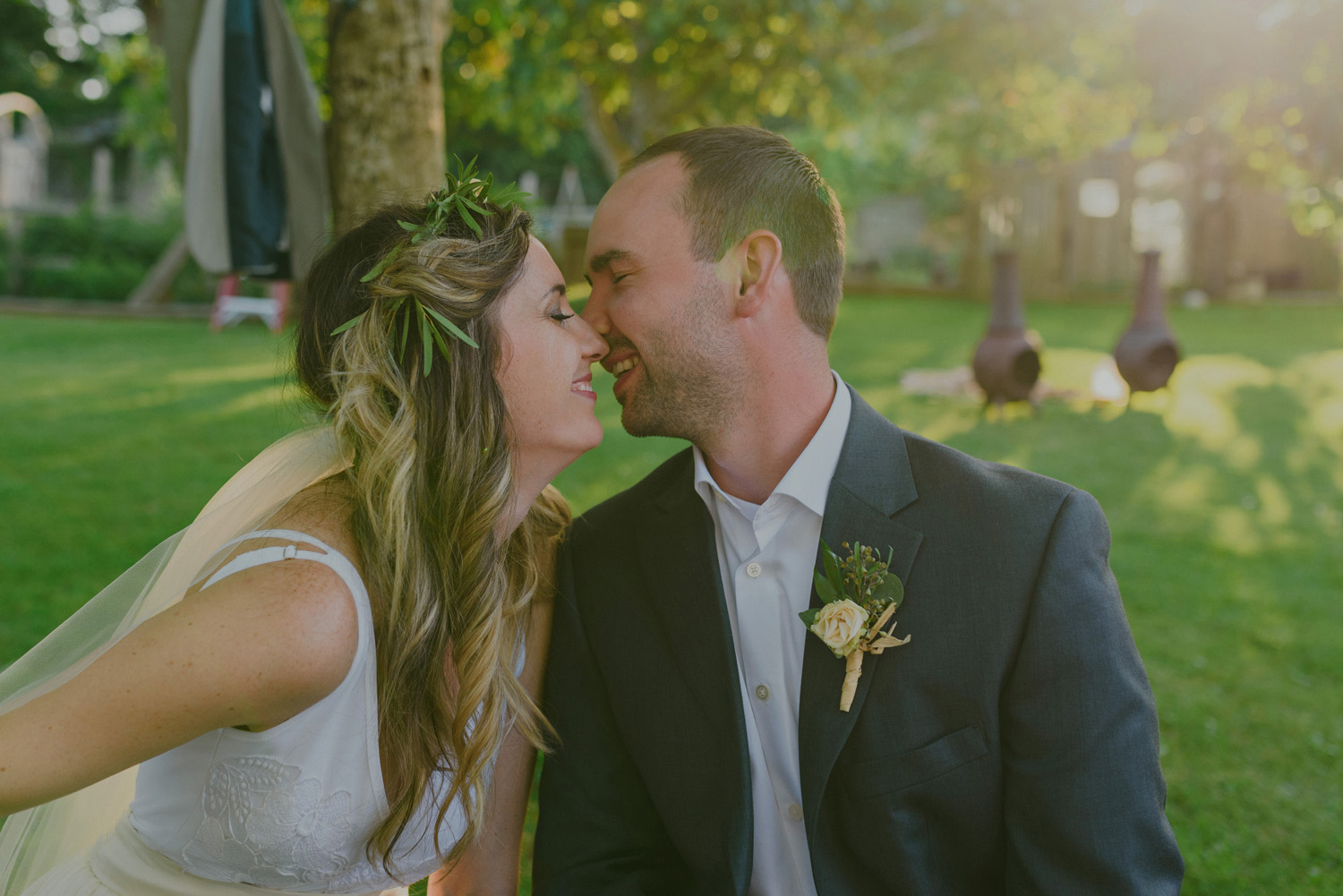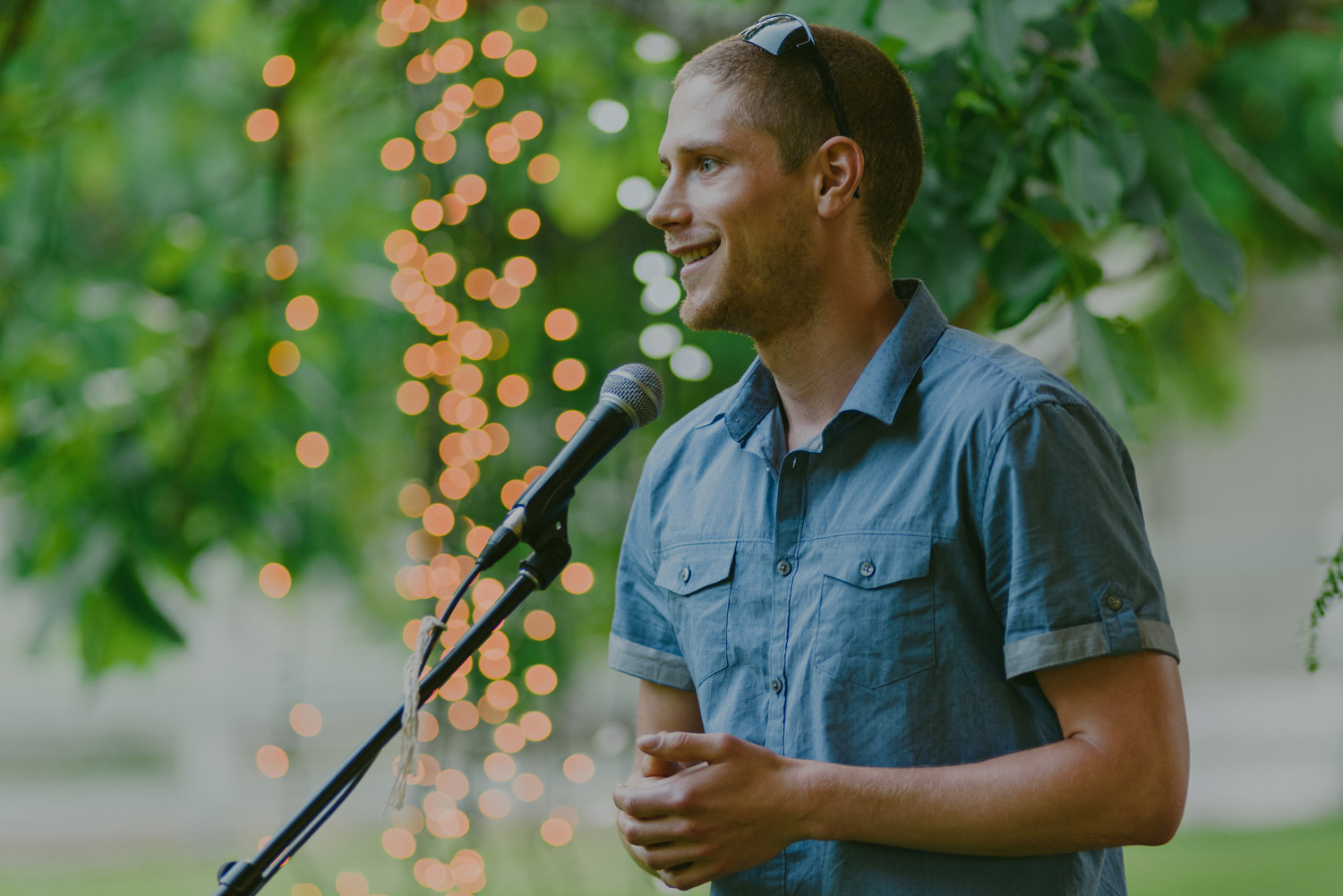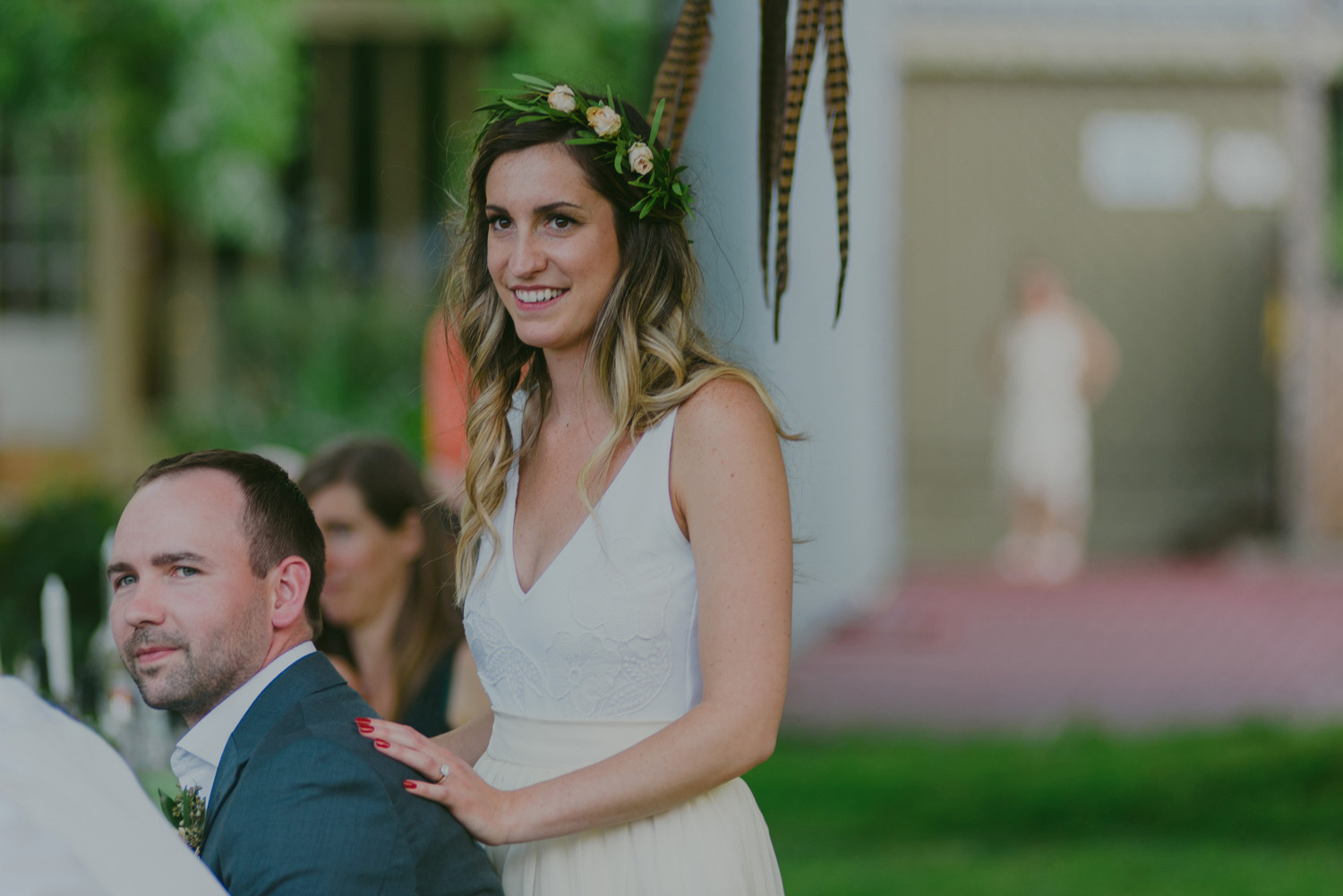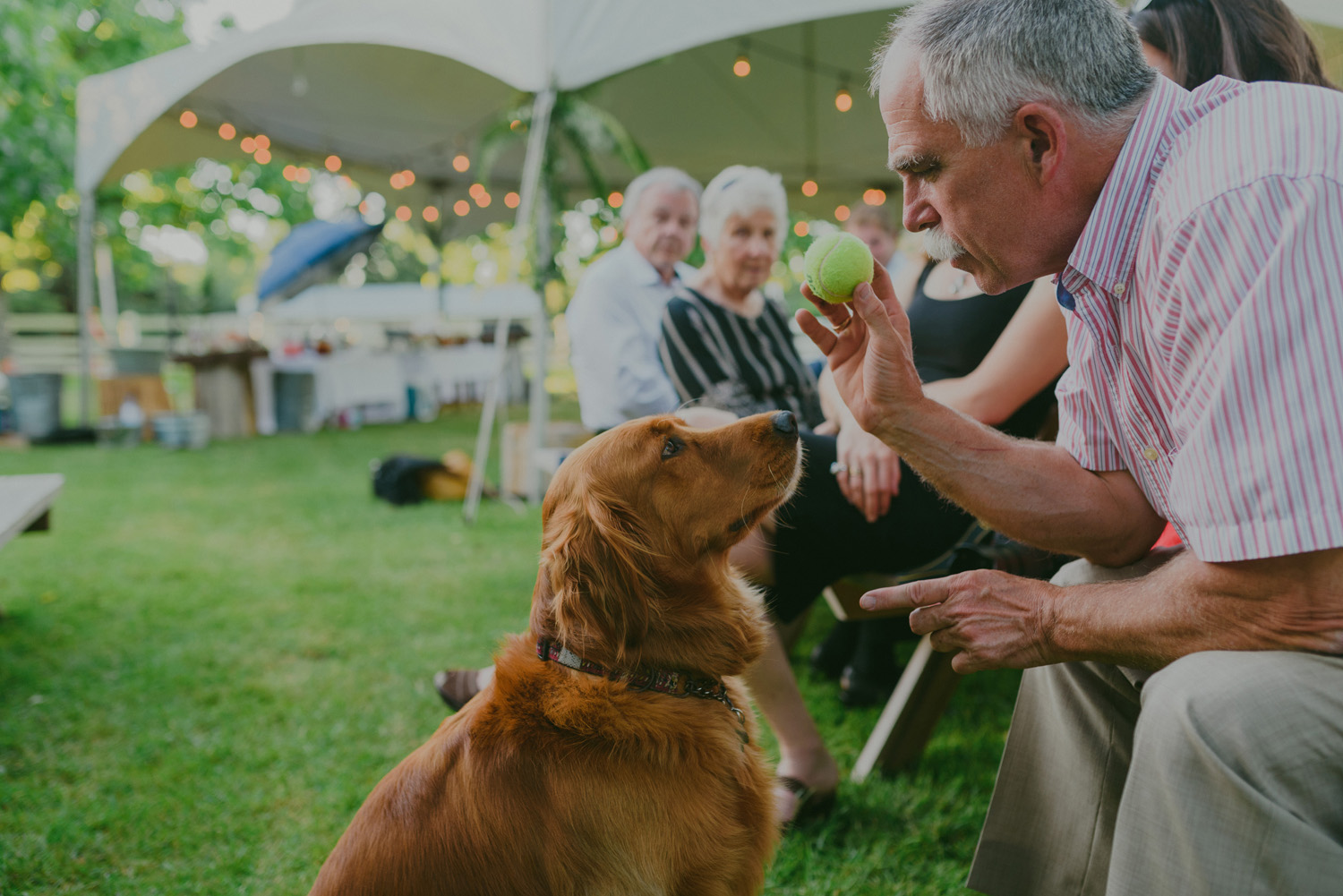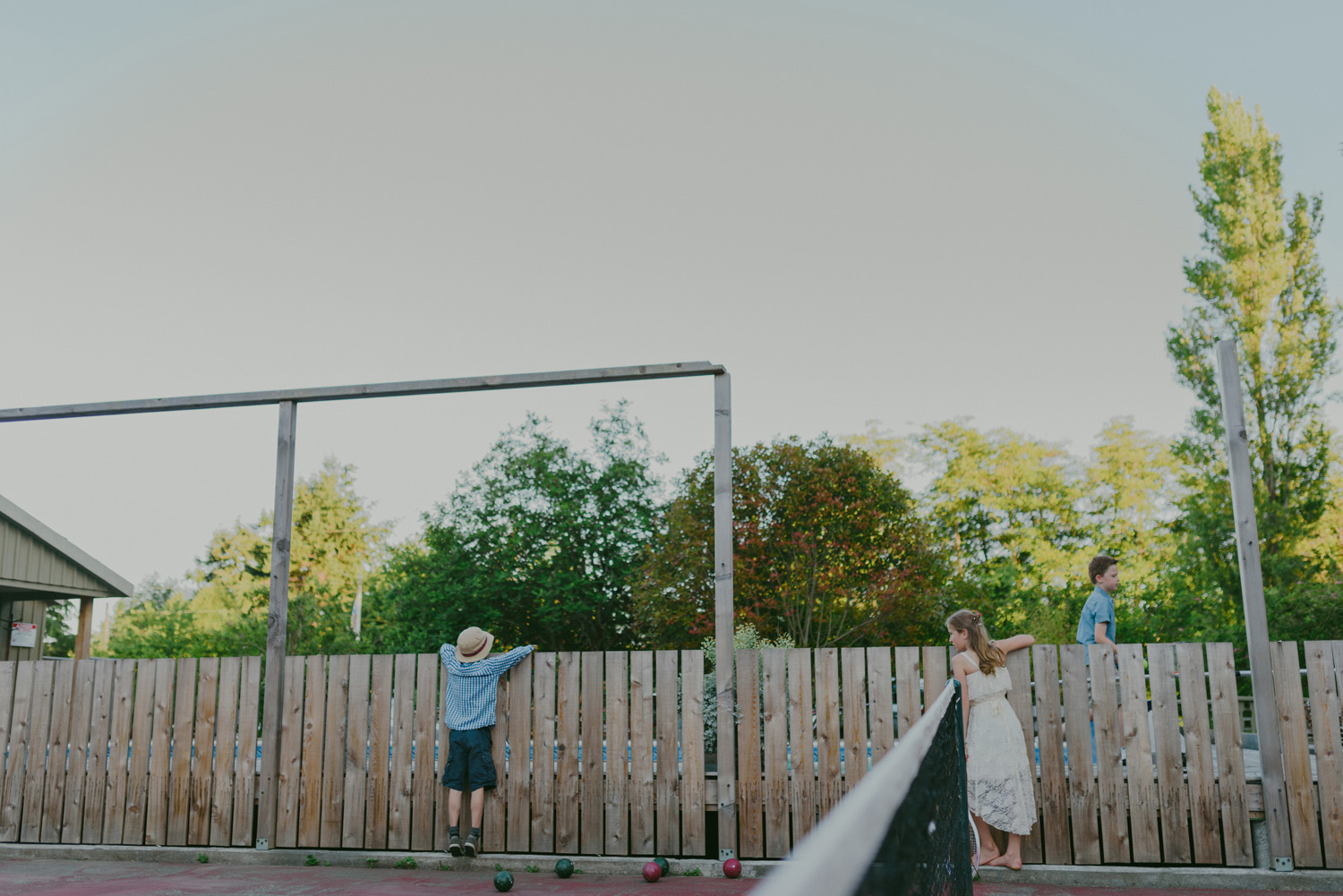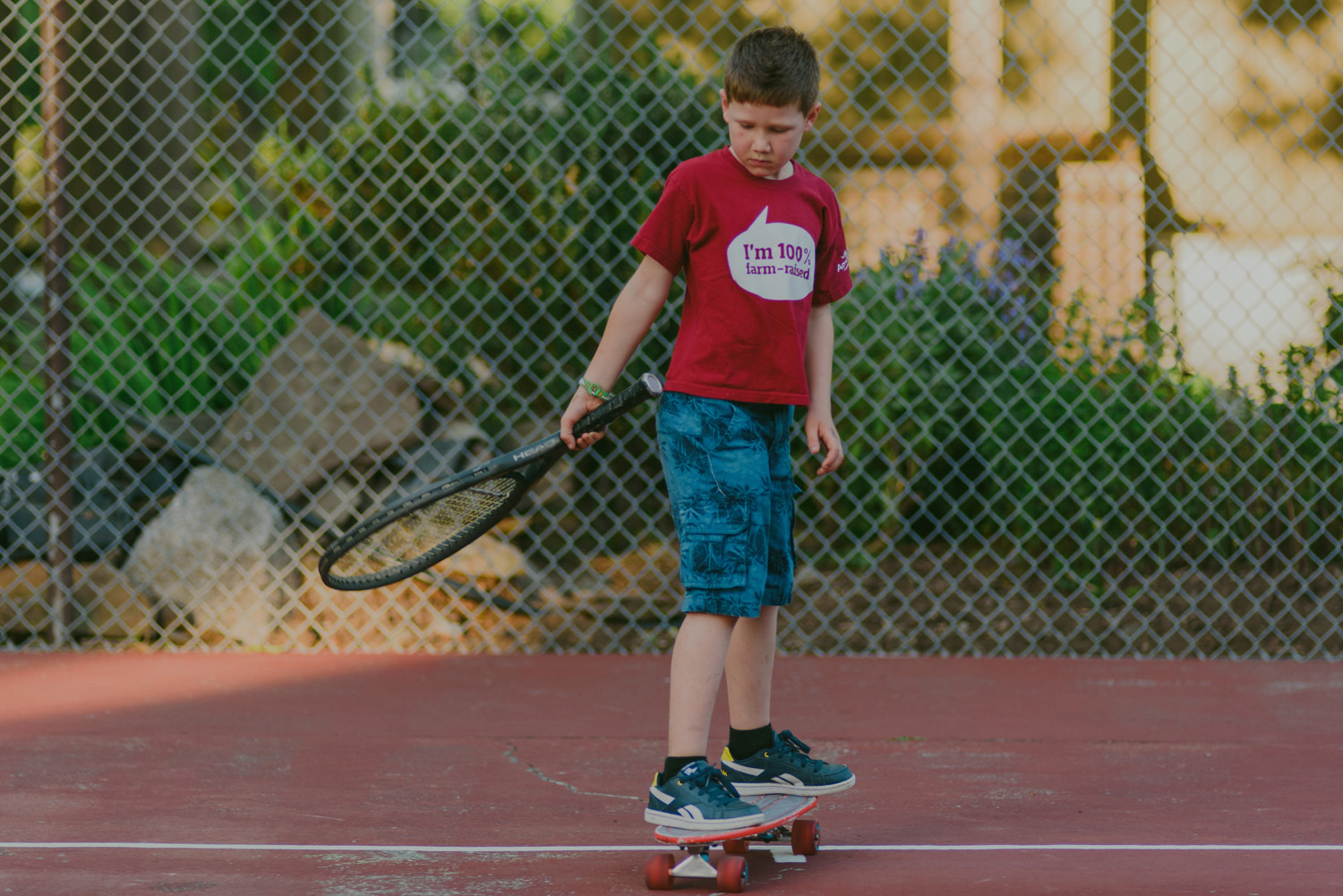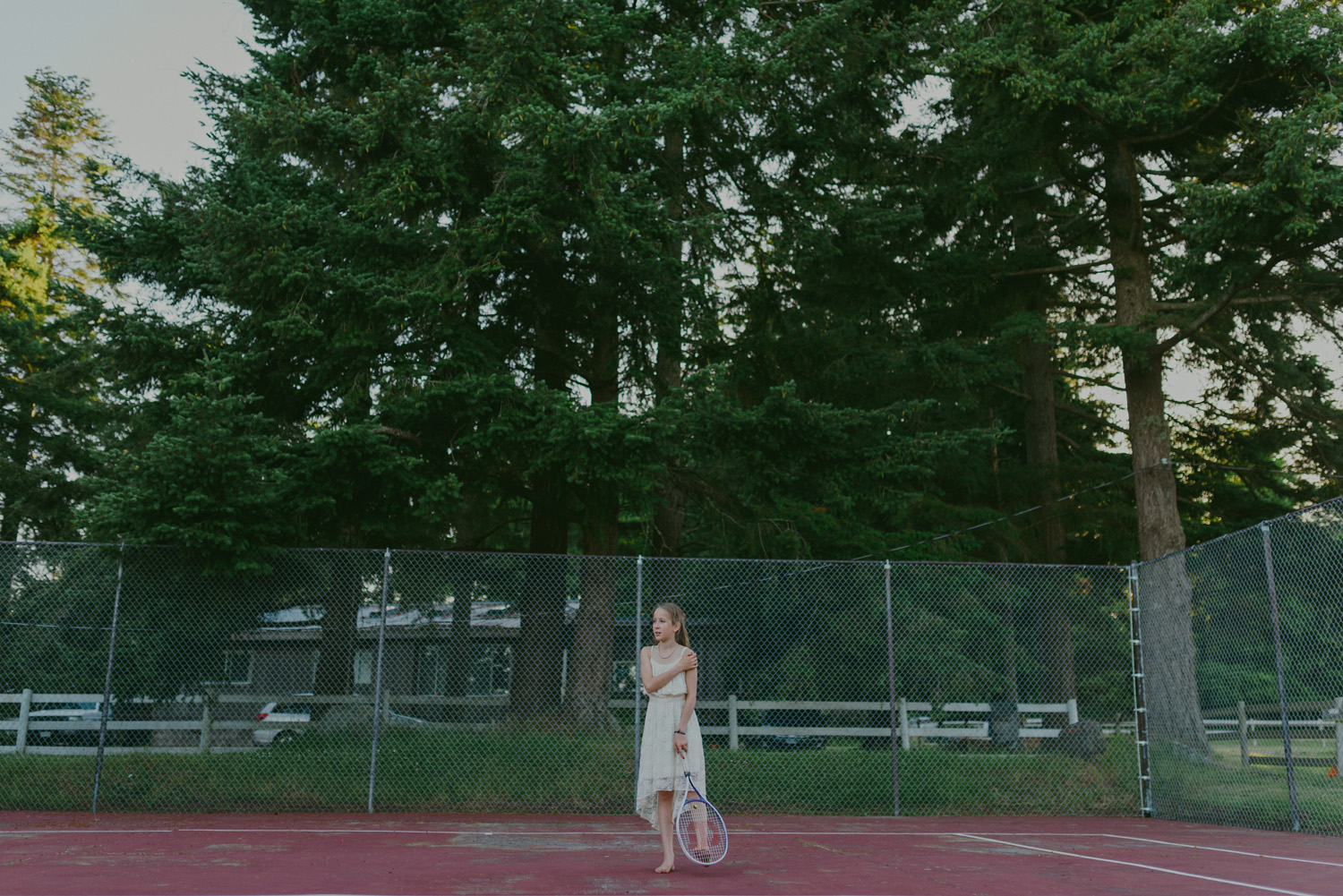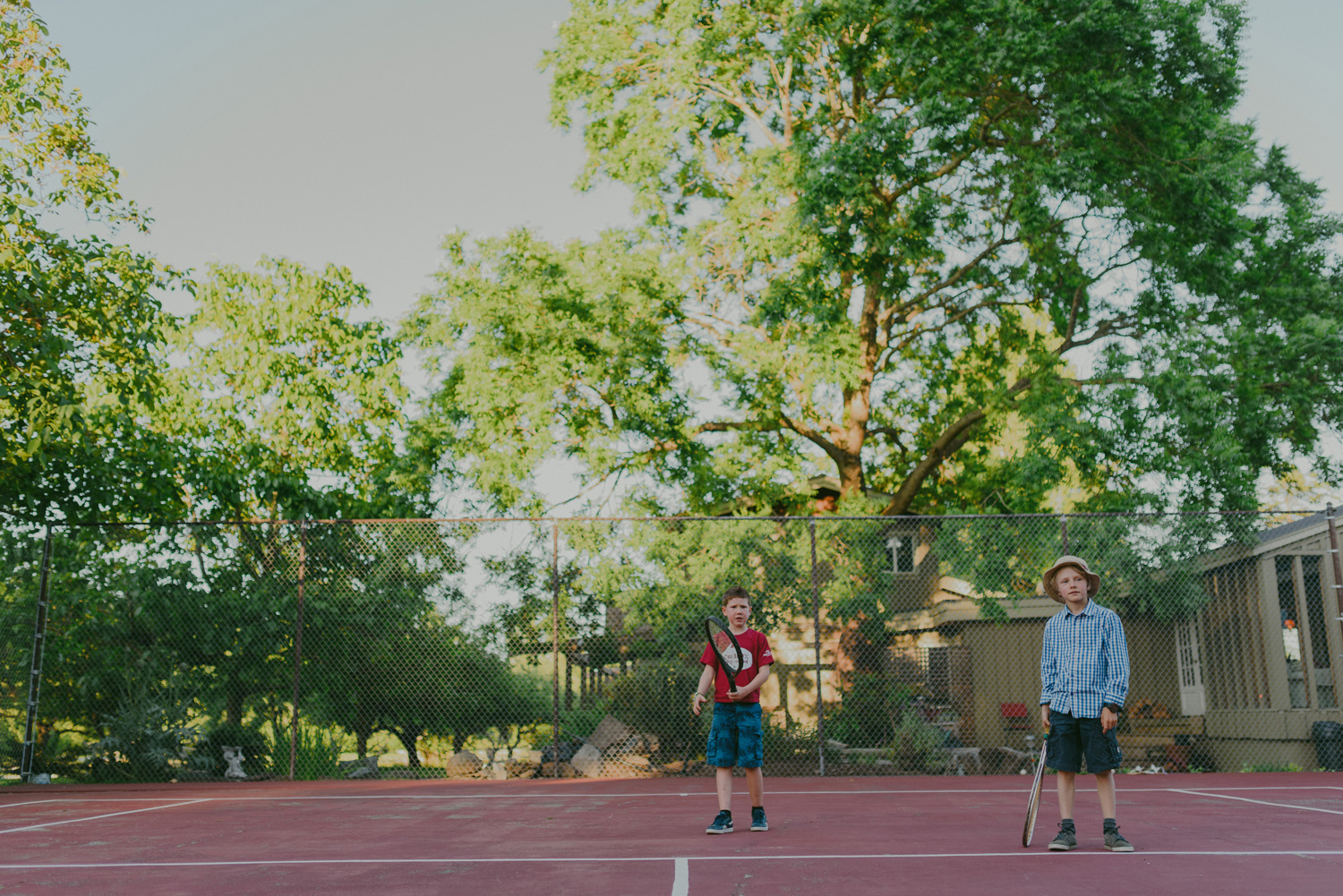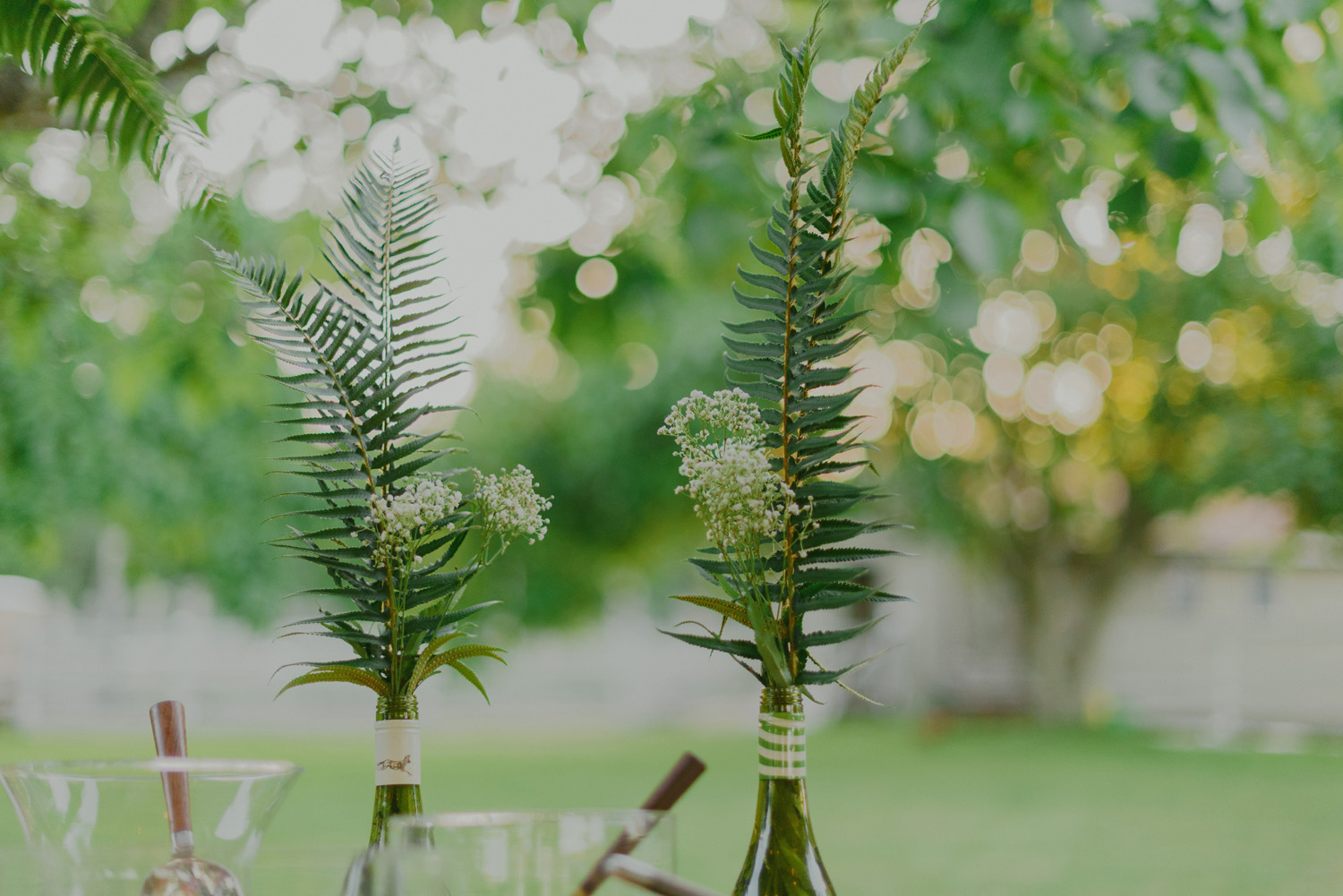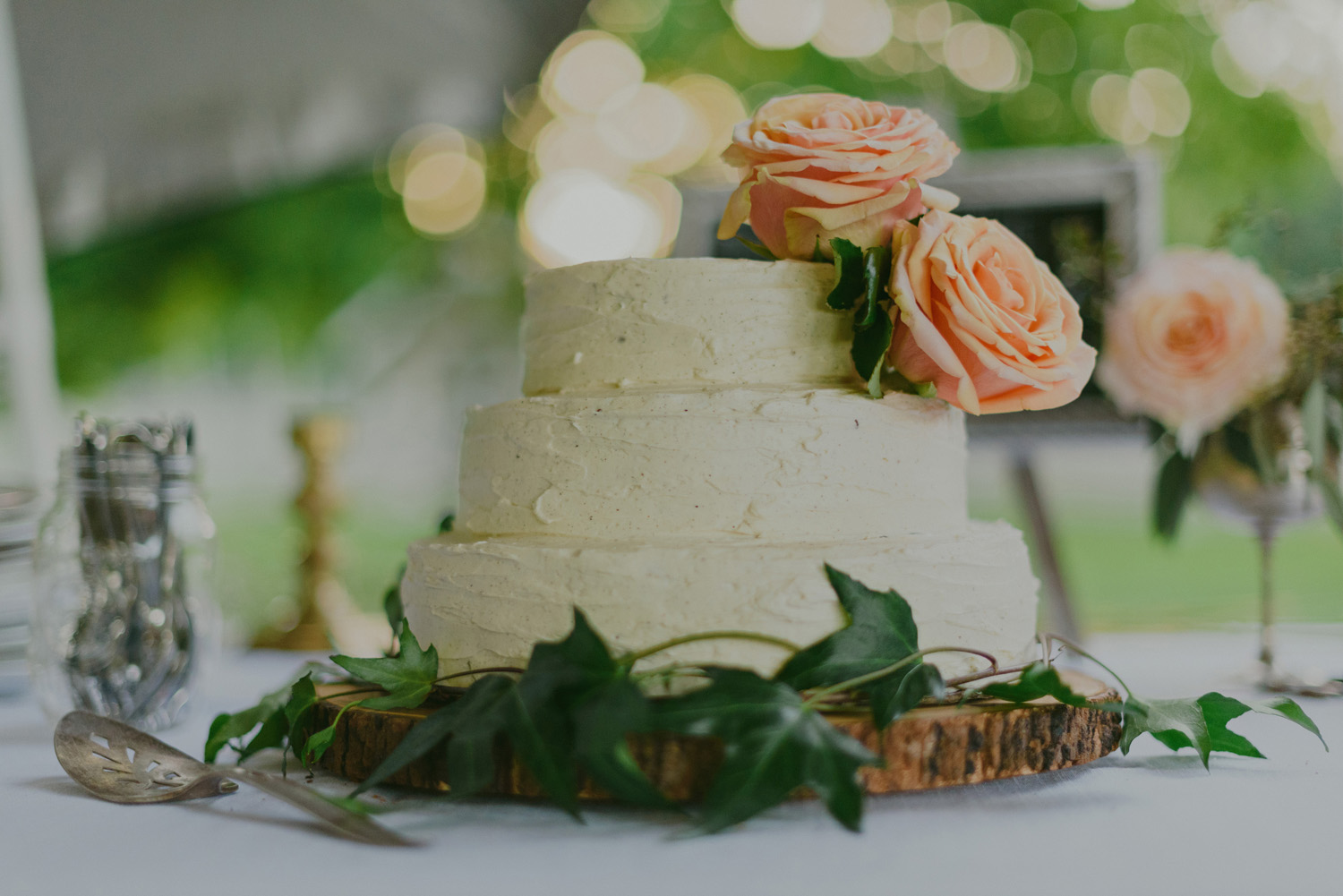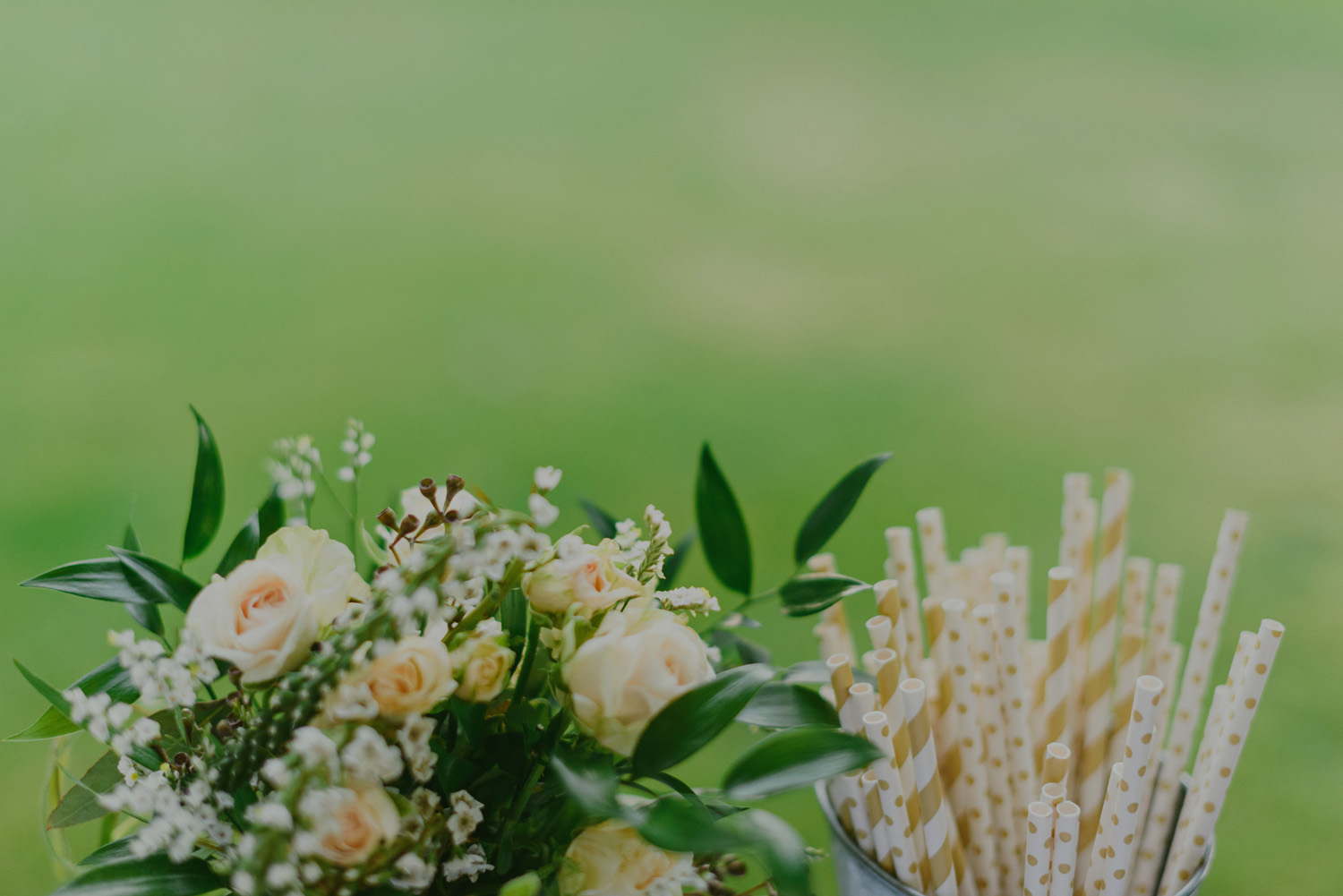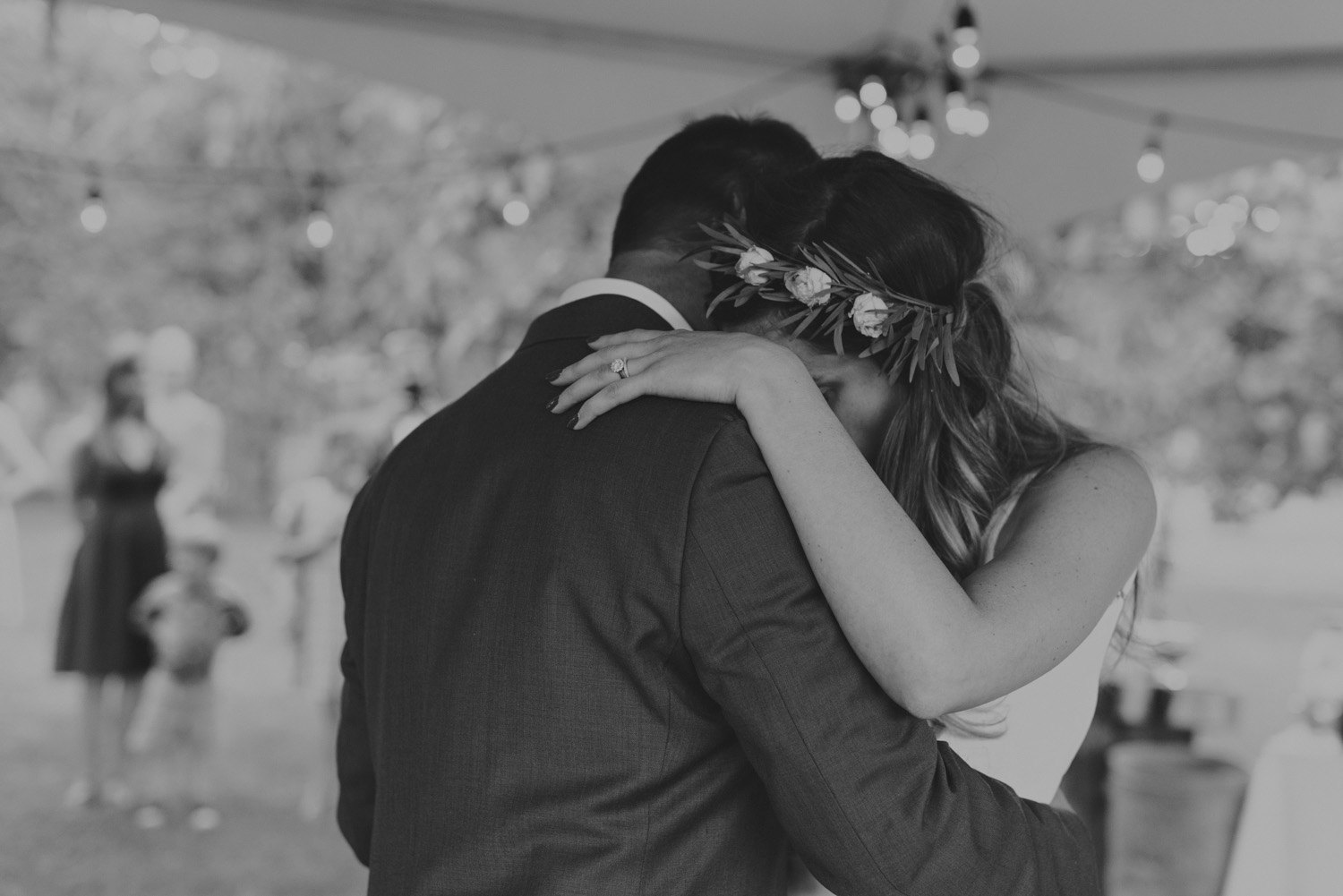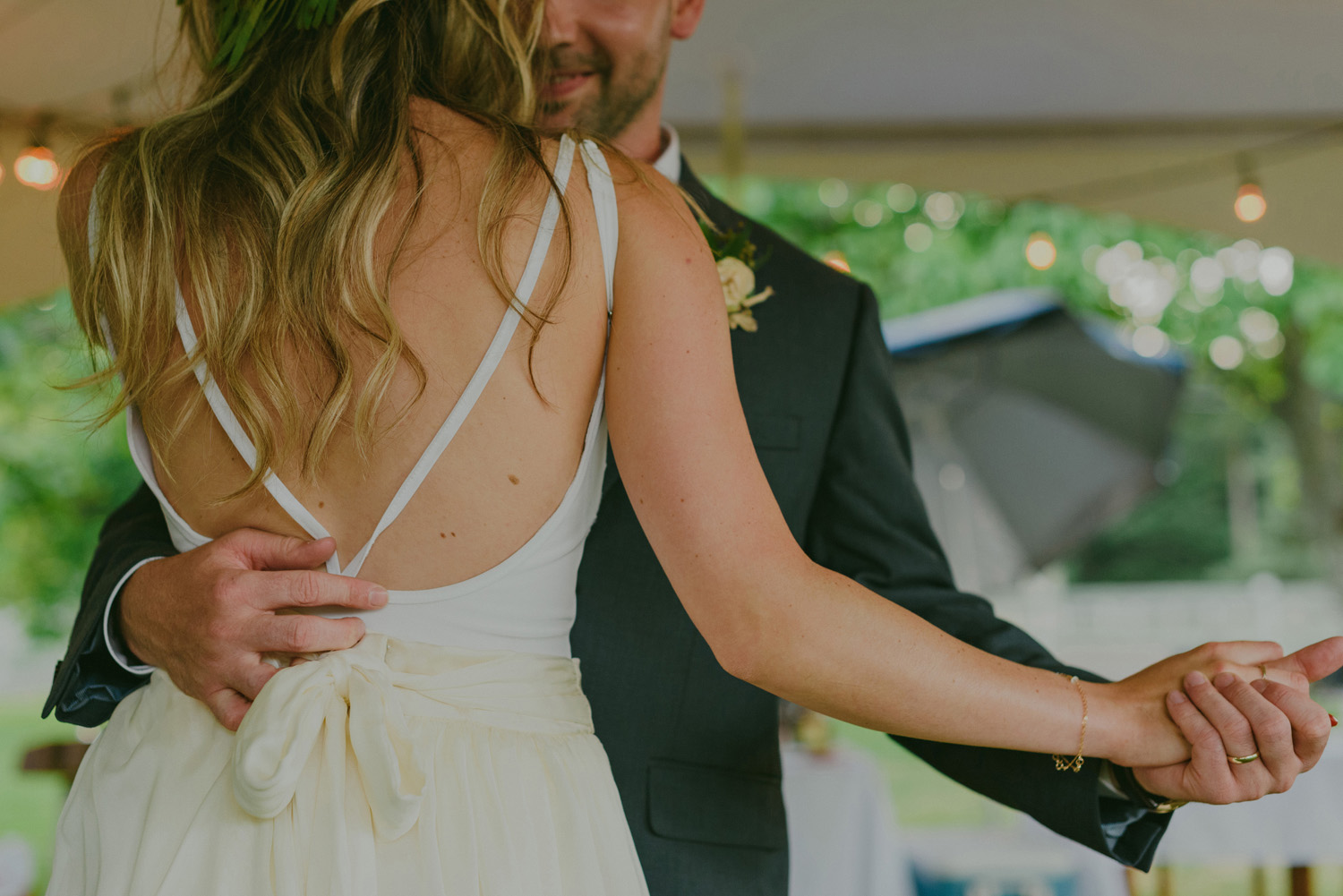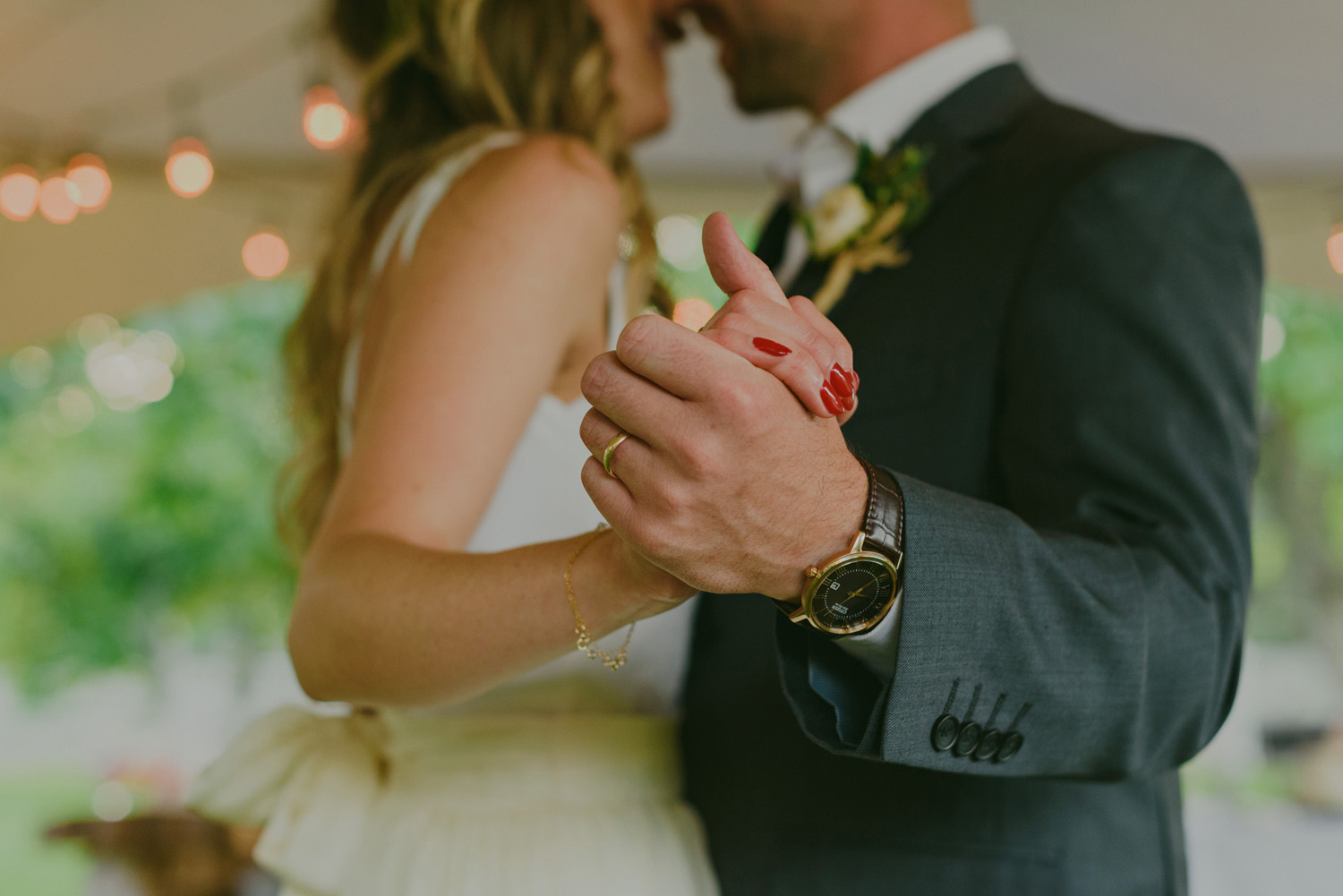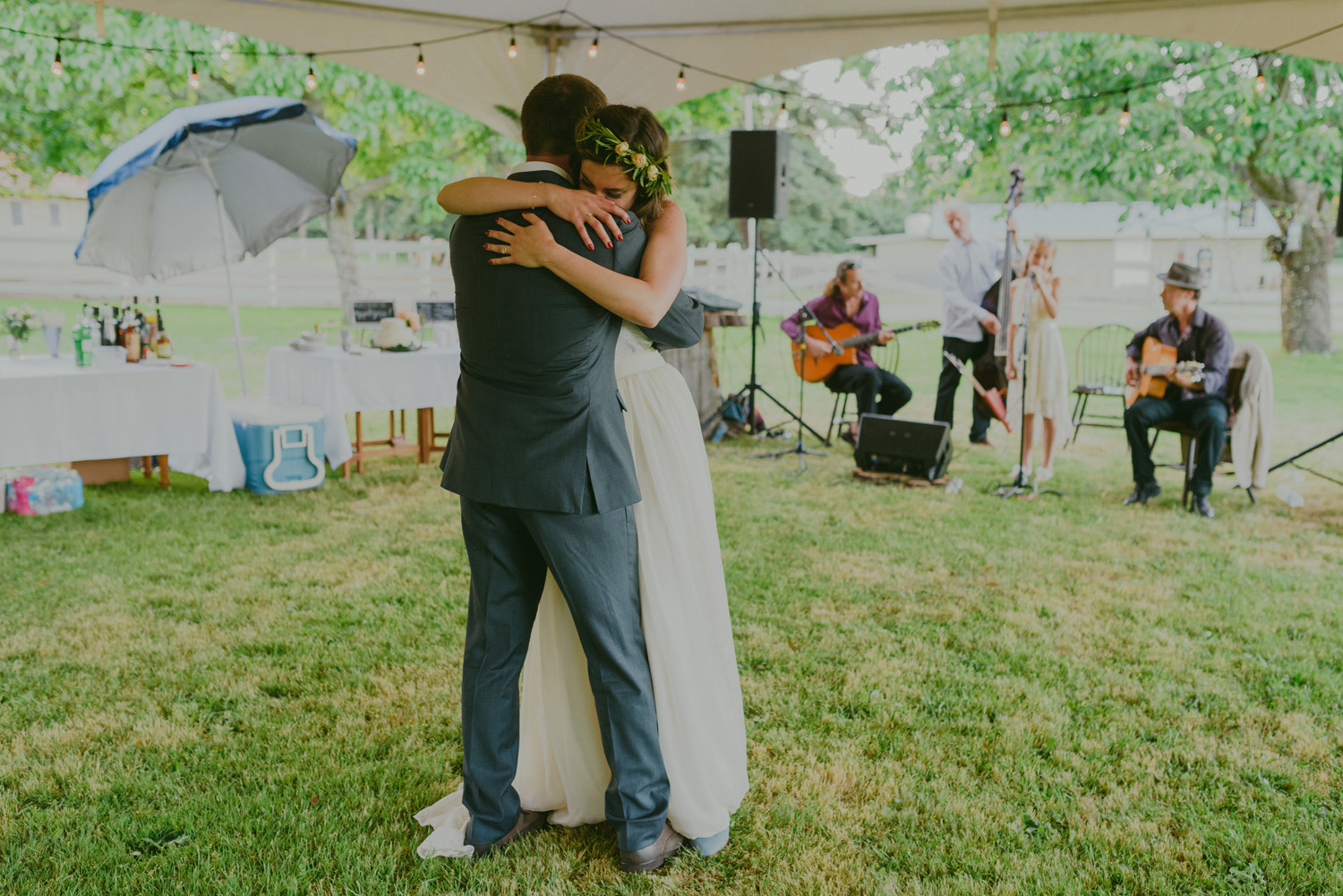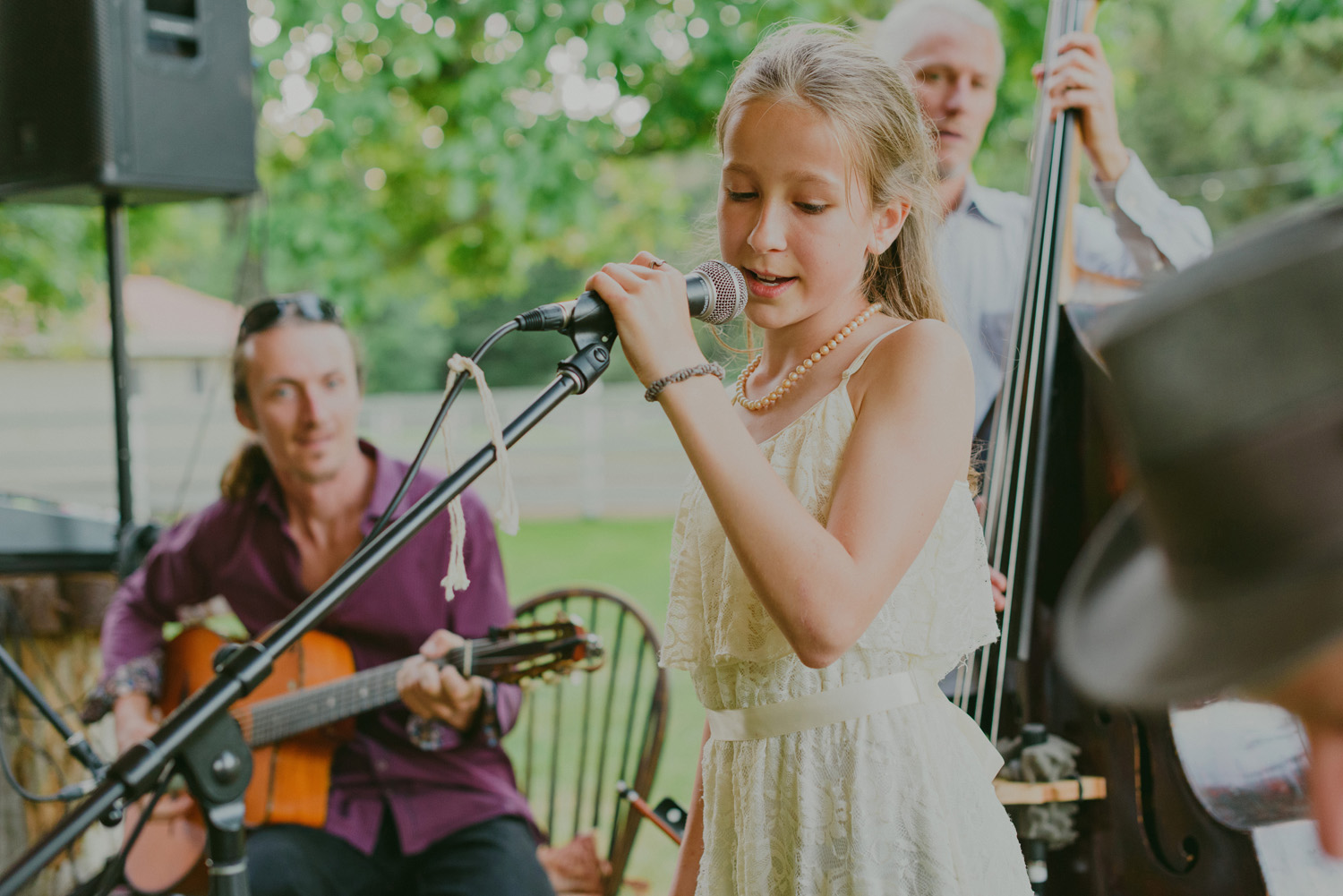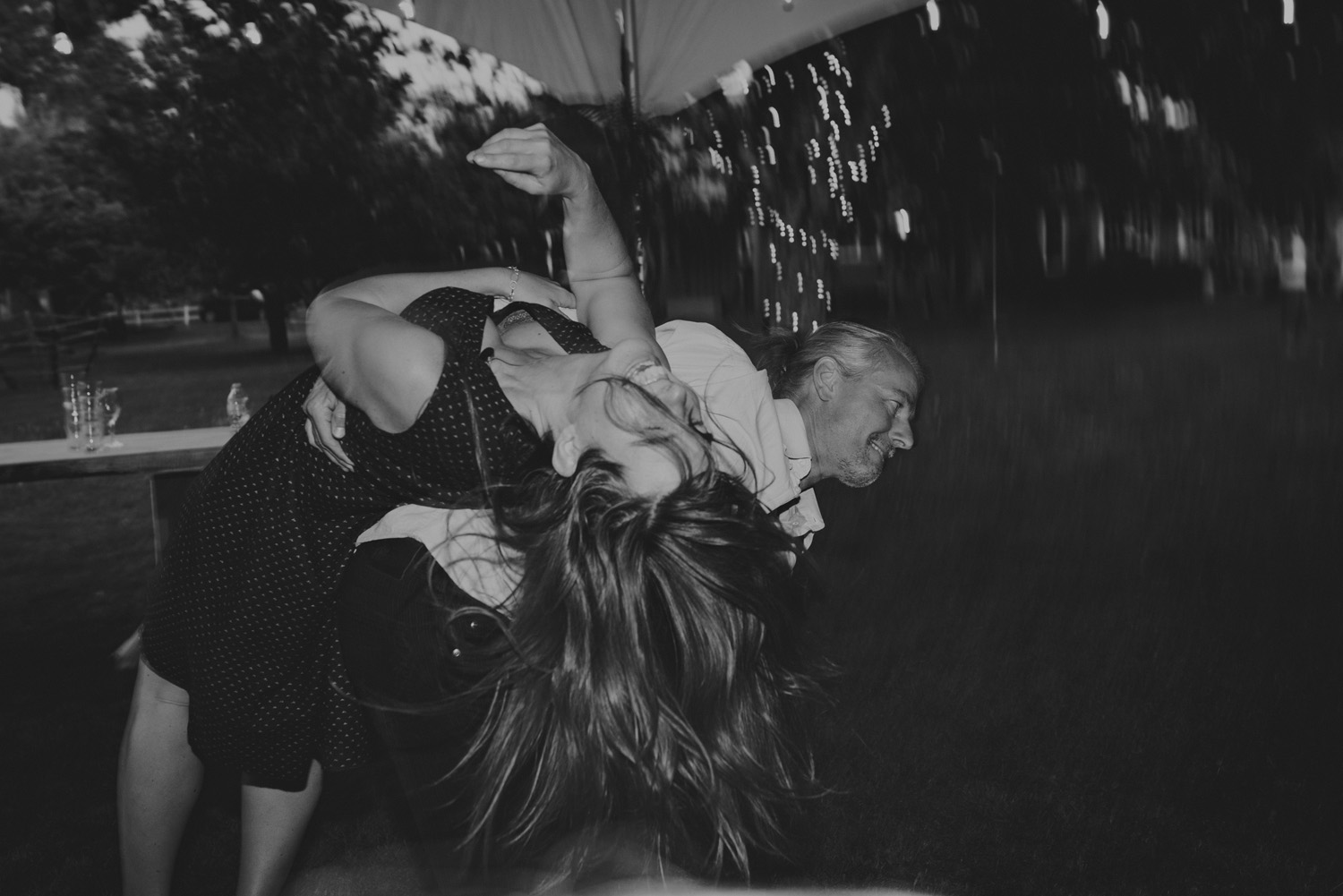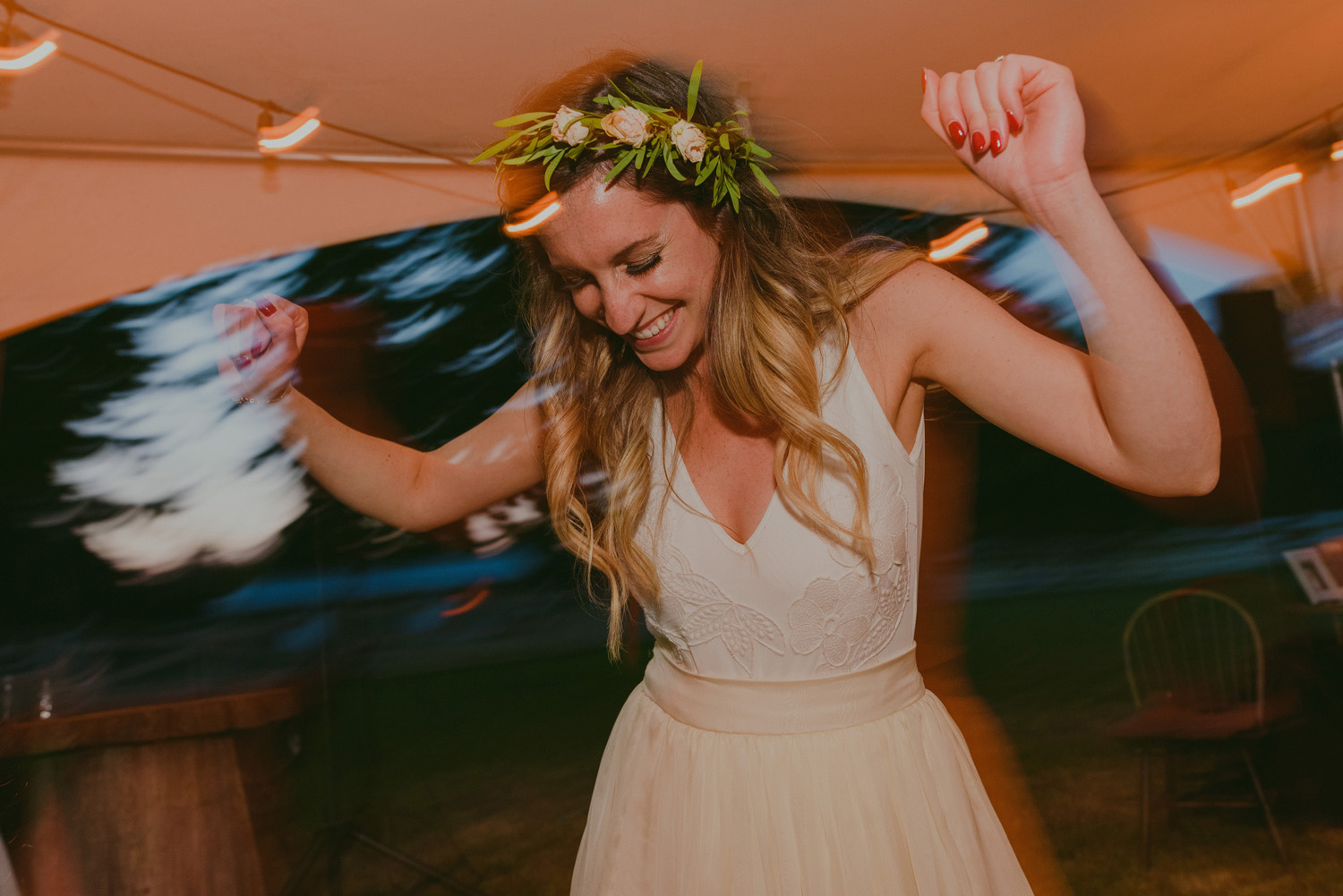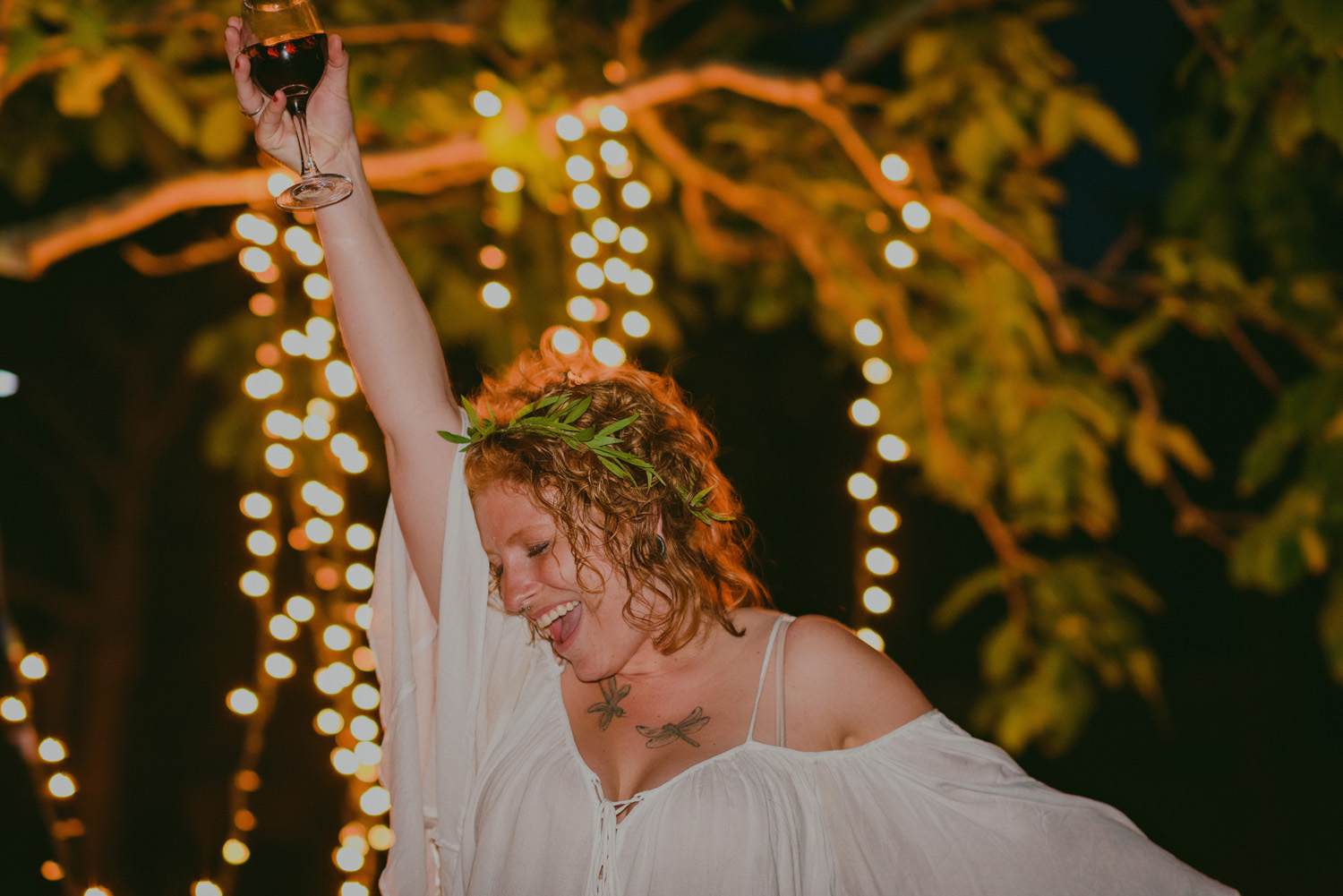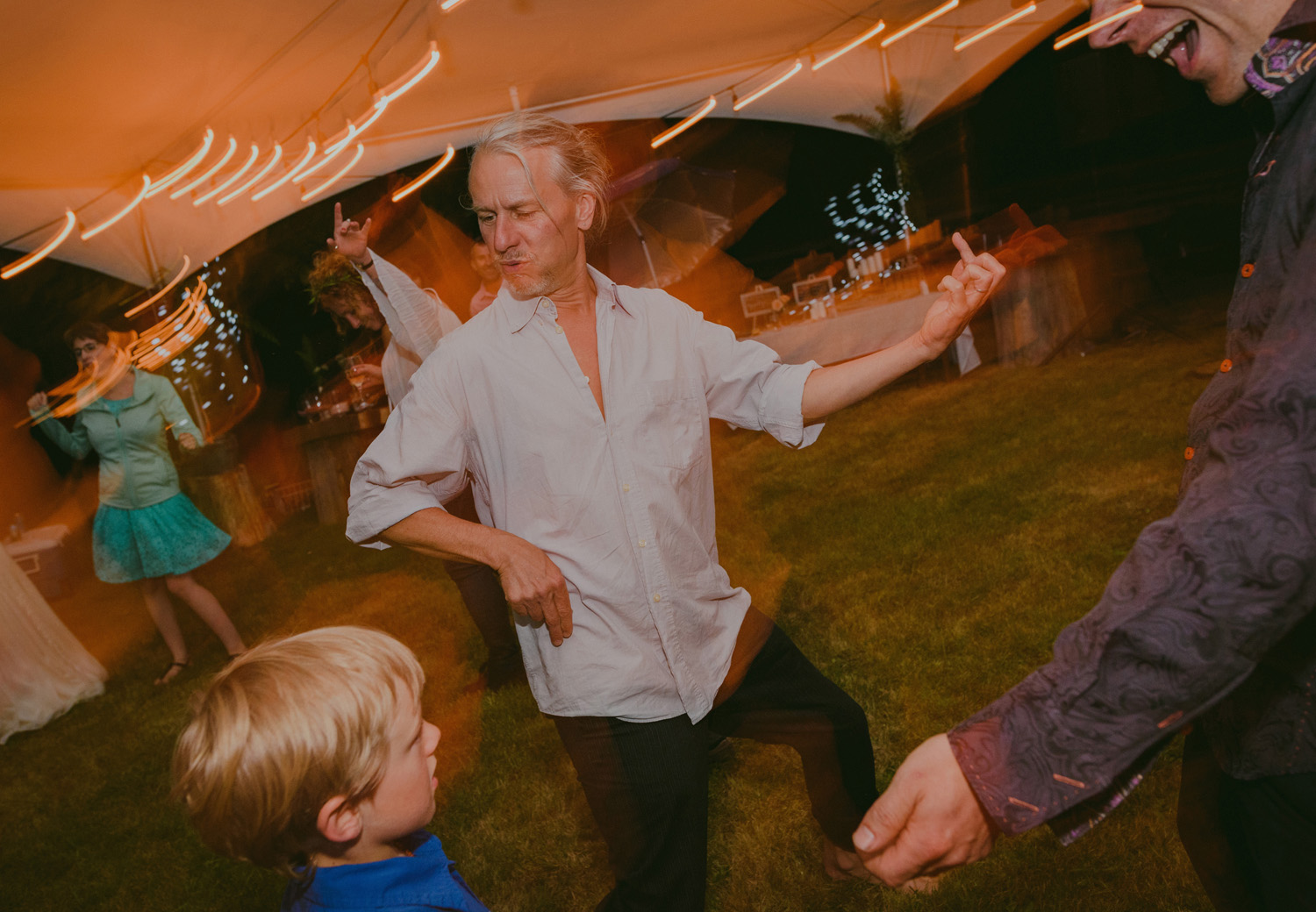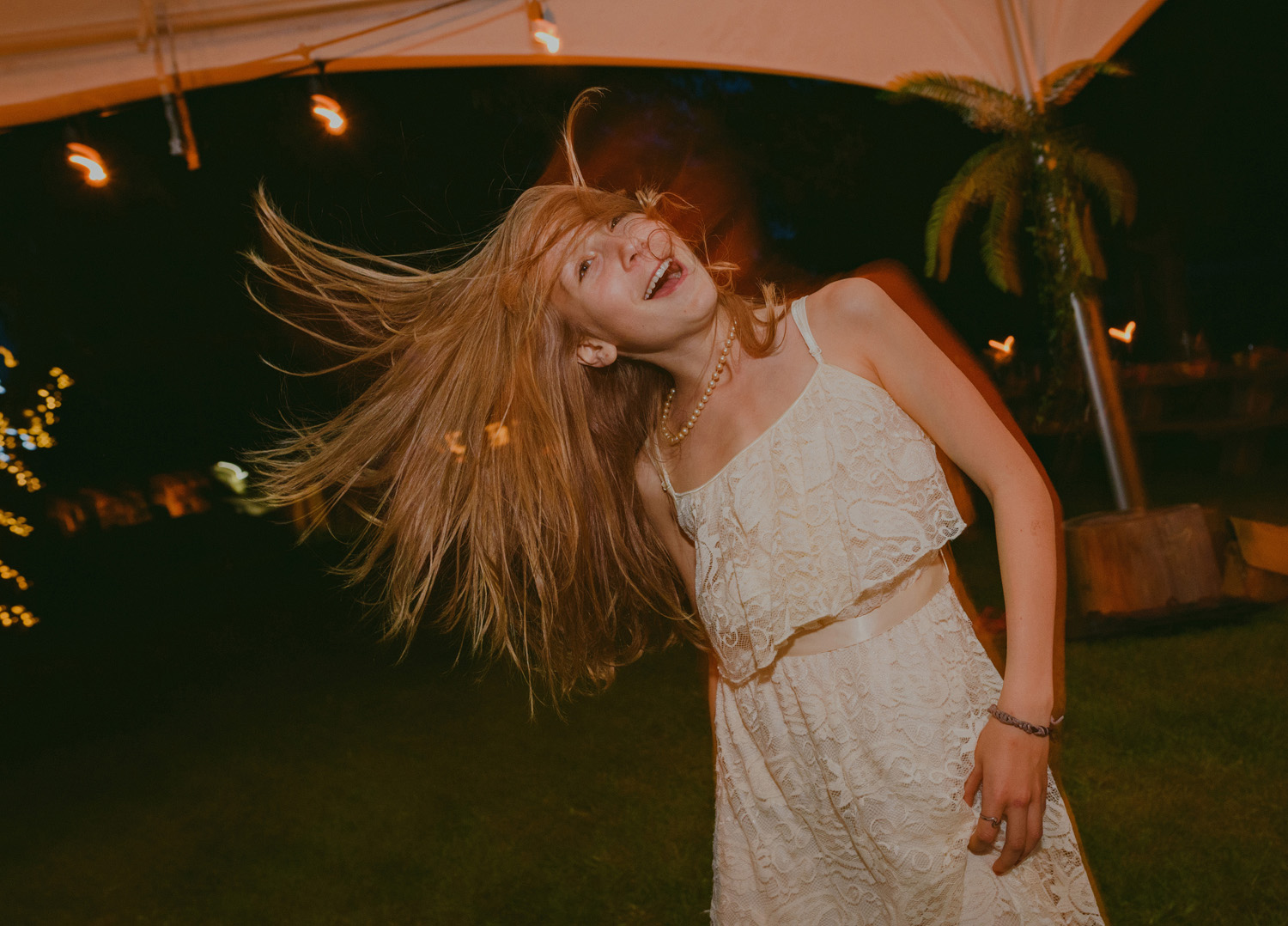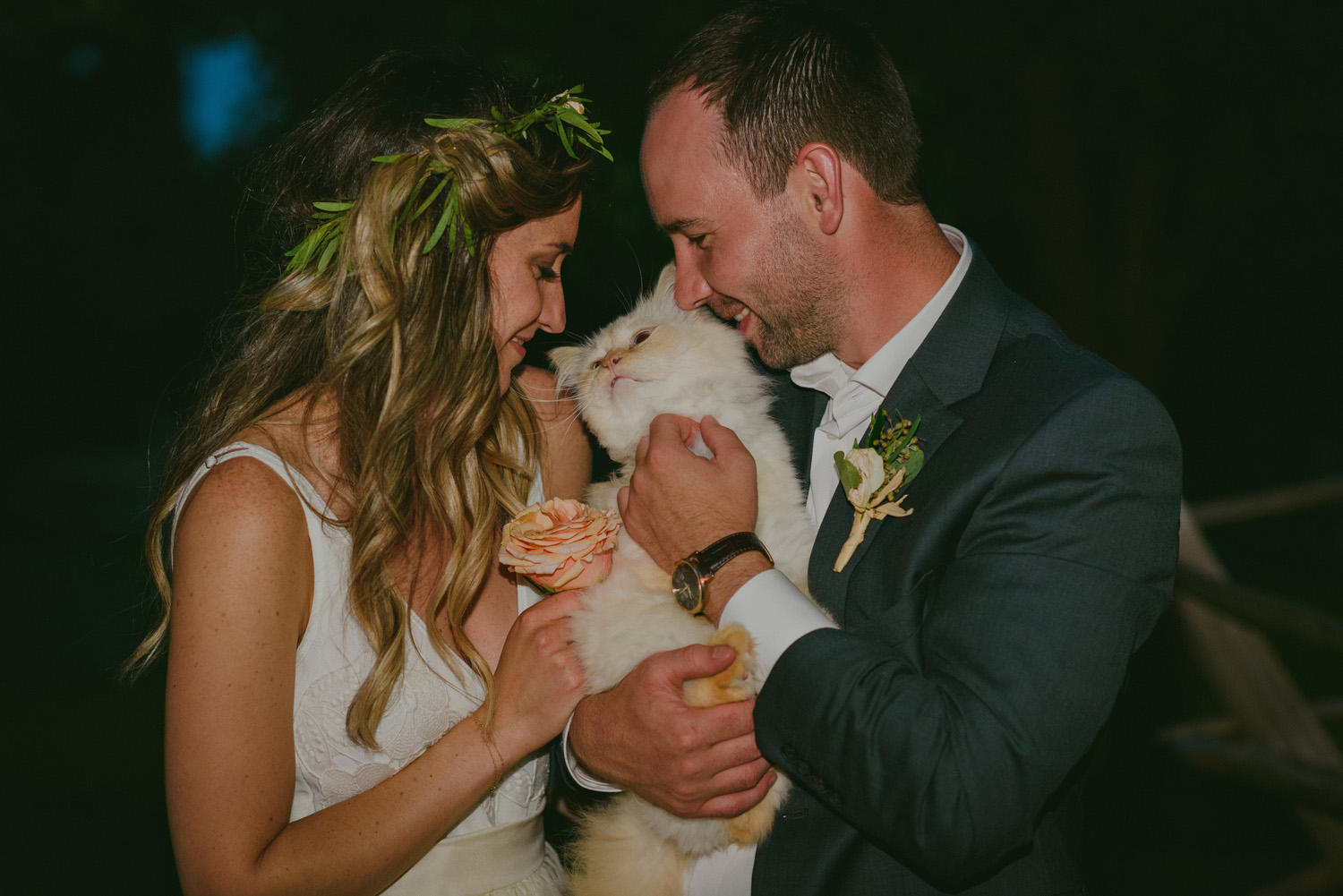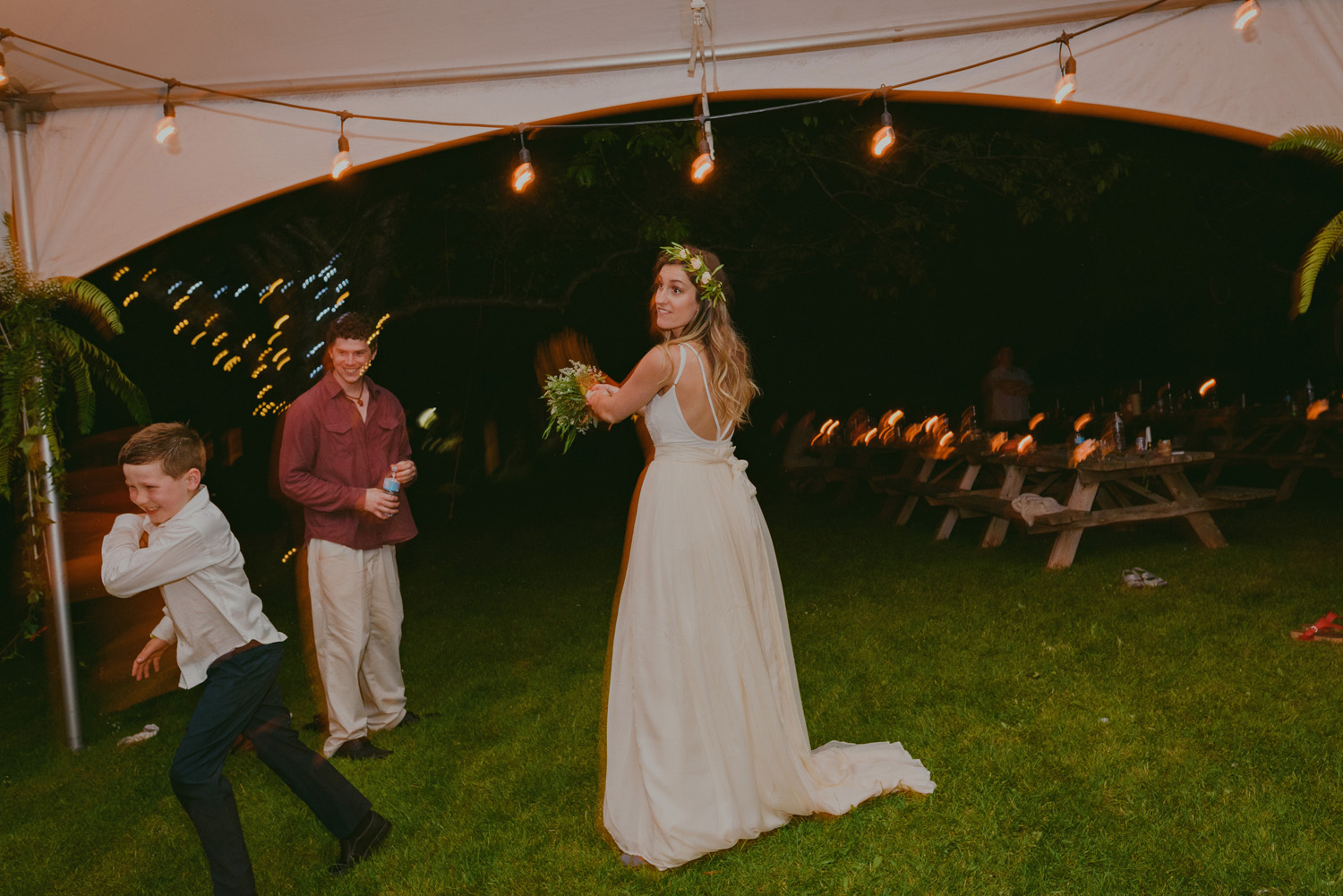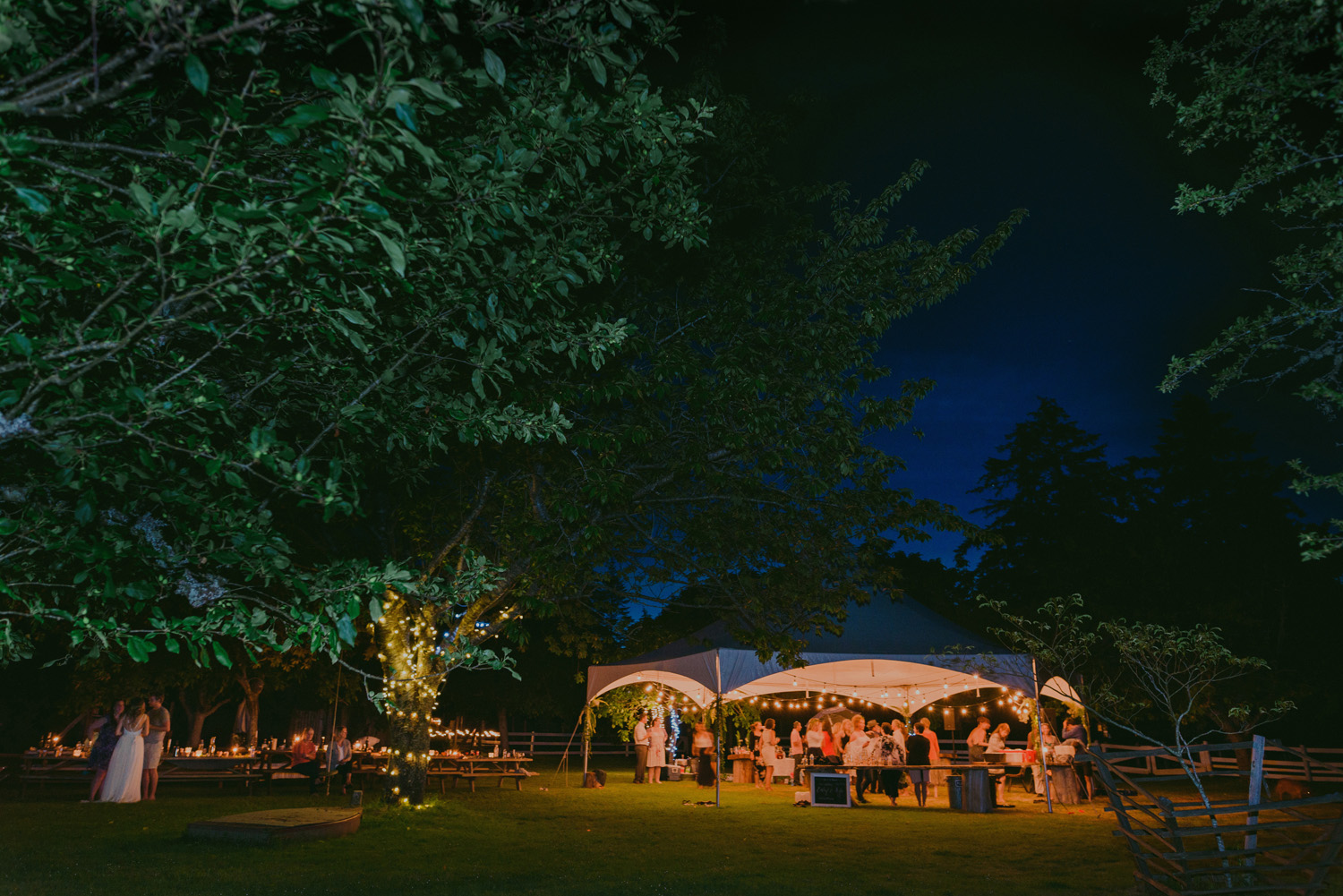 location: hornby island
venue: outer island guest farm
flowers & crowns: leaf & petal
picnic tables: outer island guest farm, sea breeze lodge, carbrea winery
tent: sea breeze lodge
caterer: Ben Berkeveld, hornby island
bride's dress & veil: handmade (with lots of love) by the groom's mother
cake: by the bride