sea breeze lodge fall wedding
stacie & adam love the outdoors. And their family & friends. And each other. So.Very.Deeply. And their decision to gather all of that together for their fall wedding at the beautiful sea breeze lodge on hornby island was as perfect as it gets. Everything was sweet & easy, gentle & fun & wonderfully funny. There were a lot of tears – heartfelt tears of the love shared, commitments made & the joy of all being together to celebrate the beginning of their new life as husband & wife.
they were nervous about having their photo taken… wondering if they'd look awkward in the pictures. All i witnessed was stacie & adam's sincere joy & delight in being together, in having promised their lives to one another, to a future with more traveling, more adventures, certainly more fishing (with adam bringing home the big one… well, maybe even a little one will do), more time spent falling deeper in love. That's what i see in the photos… stacie & adam & a slice of their beautiful love.
stacie & adam, thank you… for your willingness to be you, so fully, so openly. To allow me to tag along & capture a little of the love you share & a piece of your wedding day. Heaps of happiness to you both.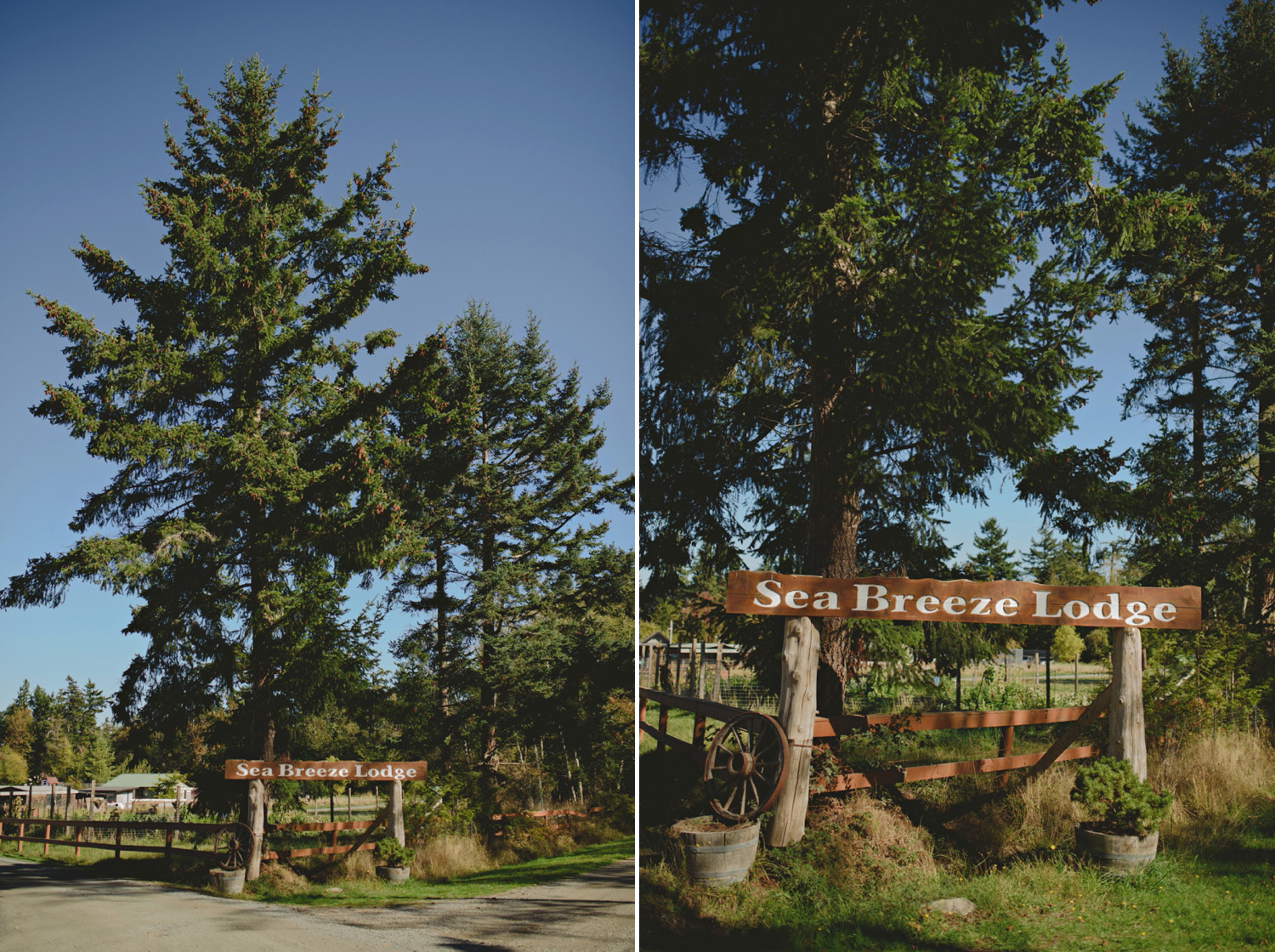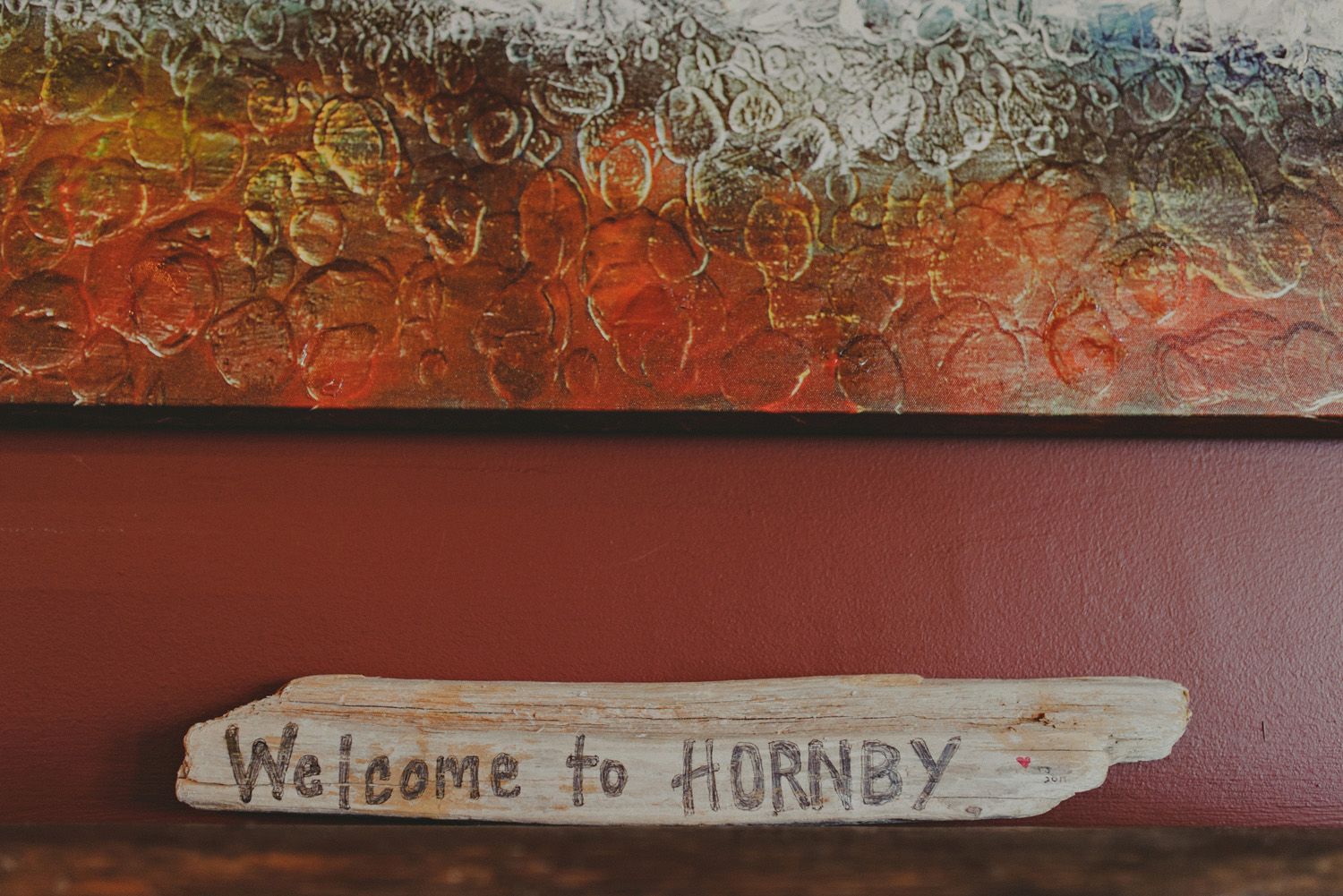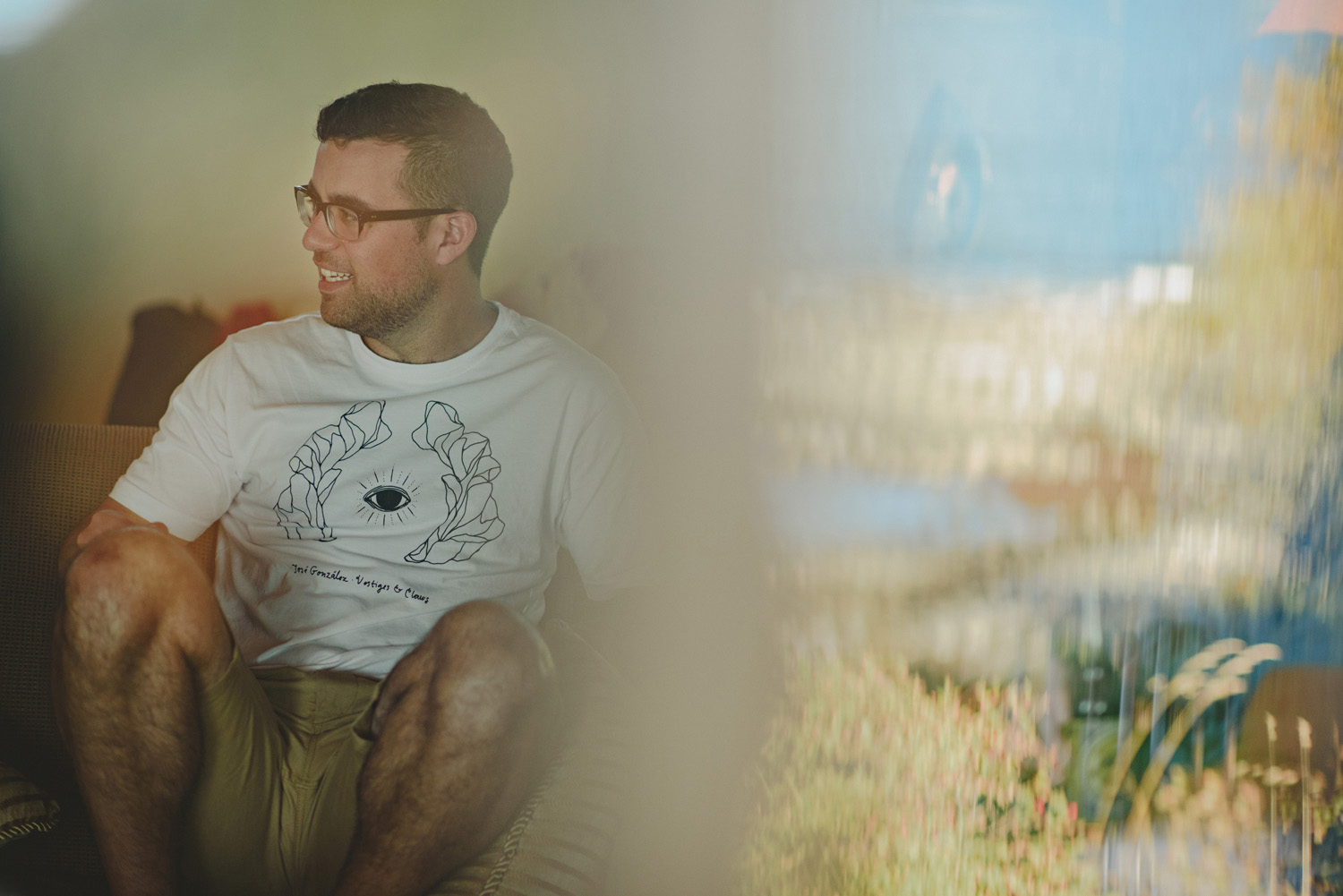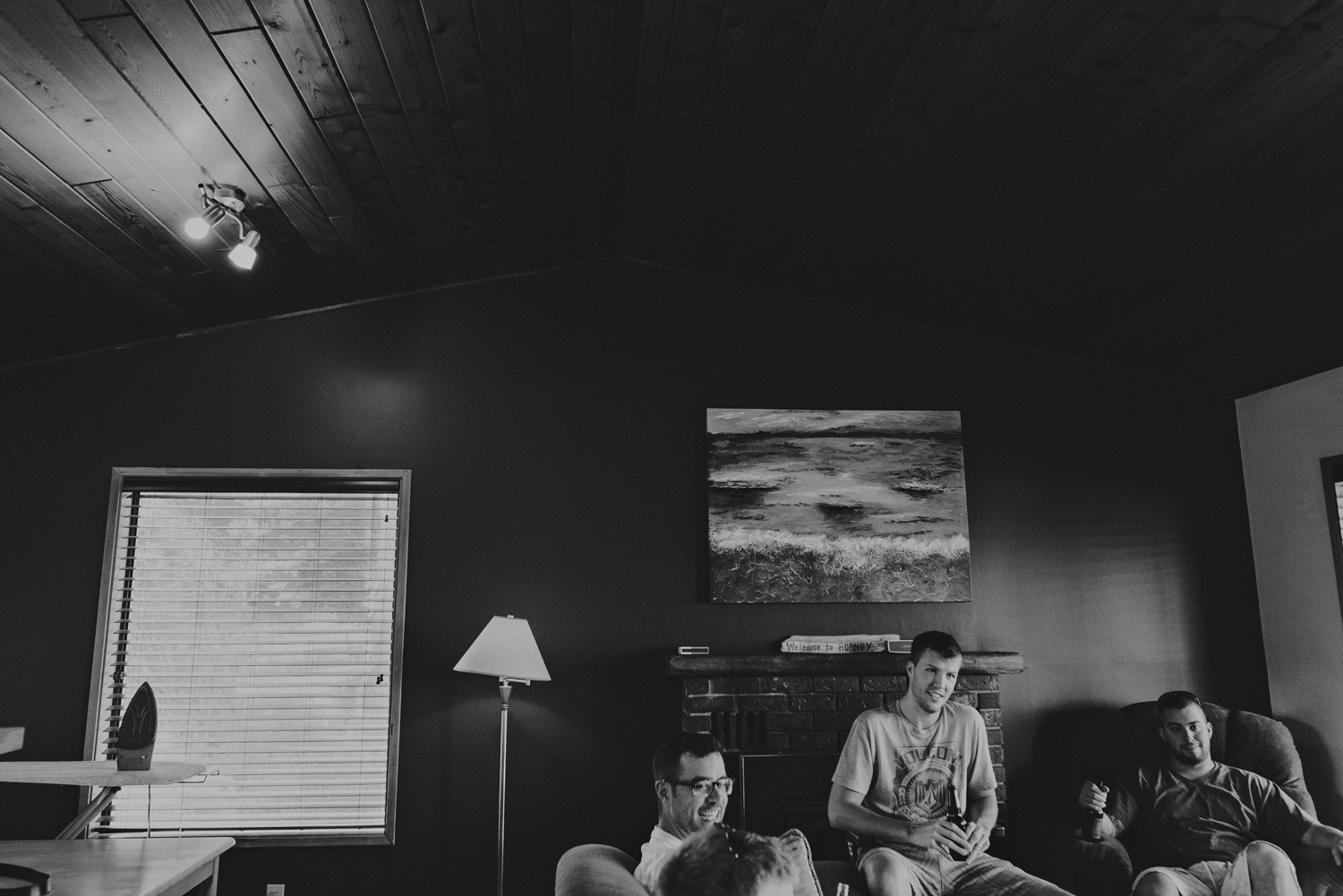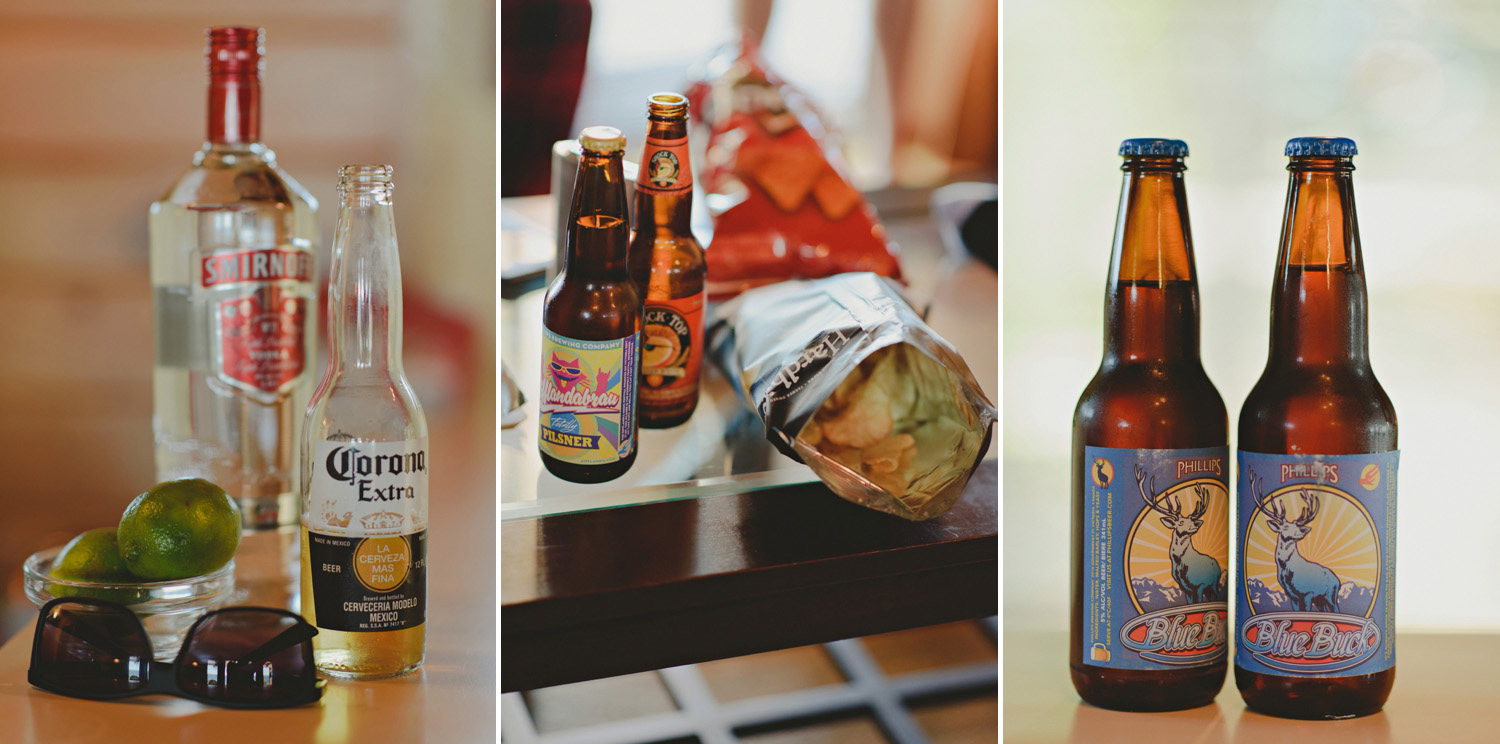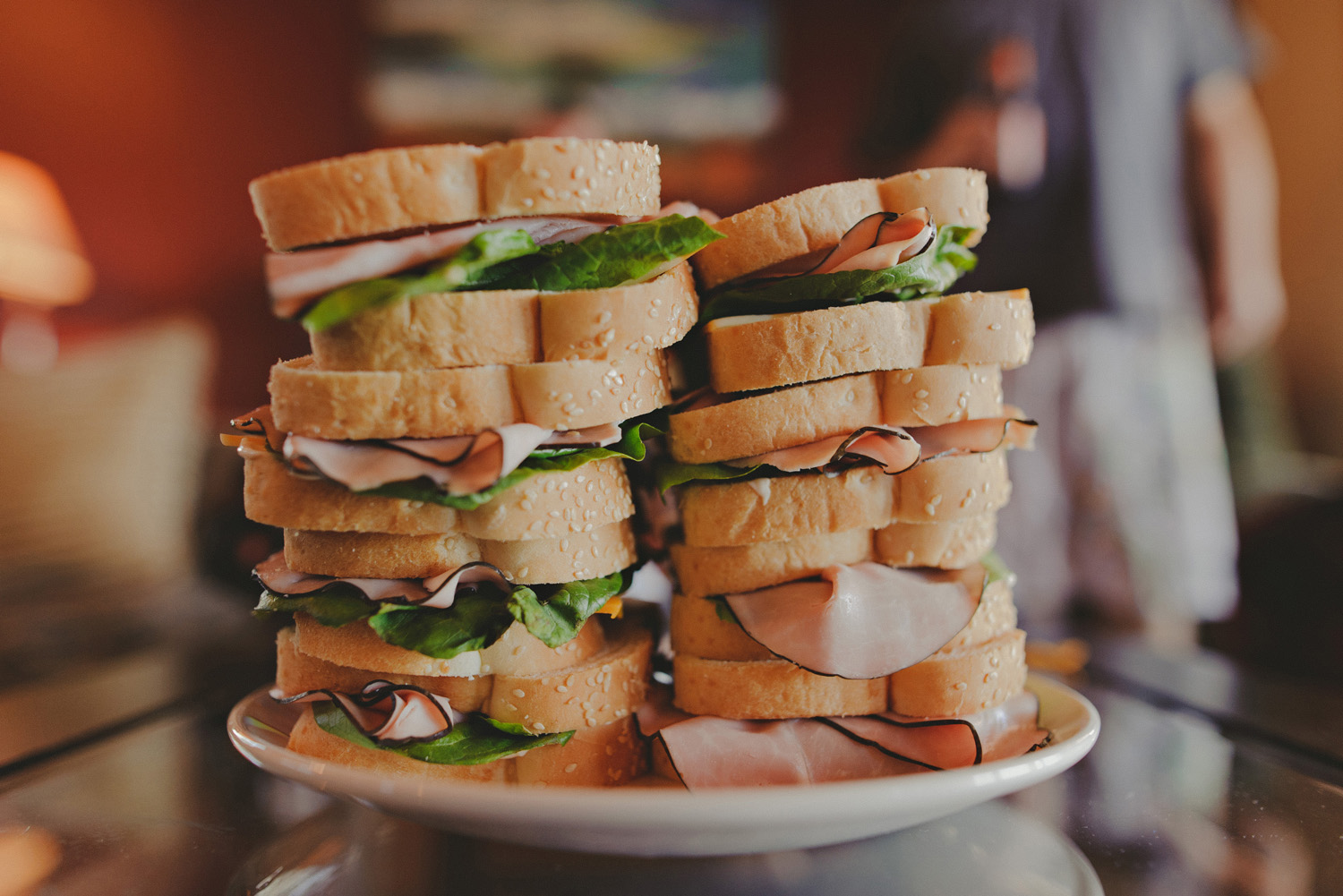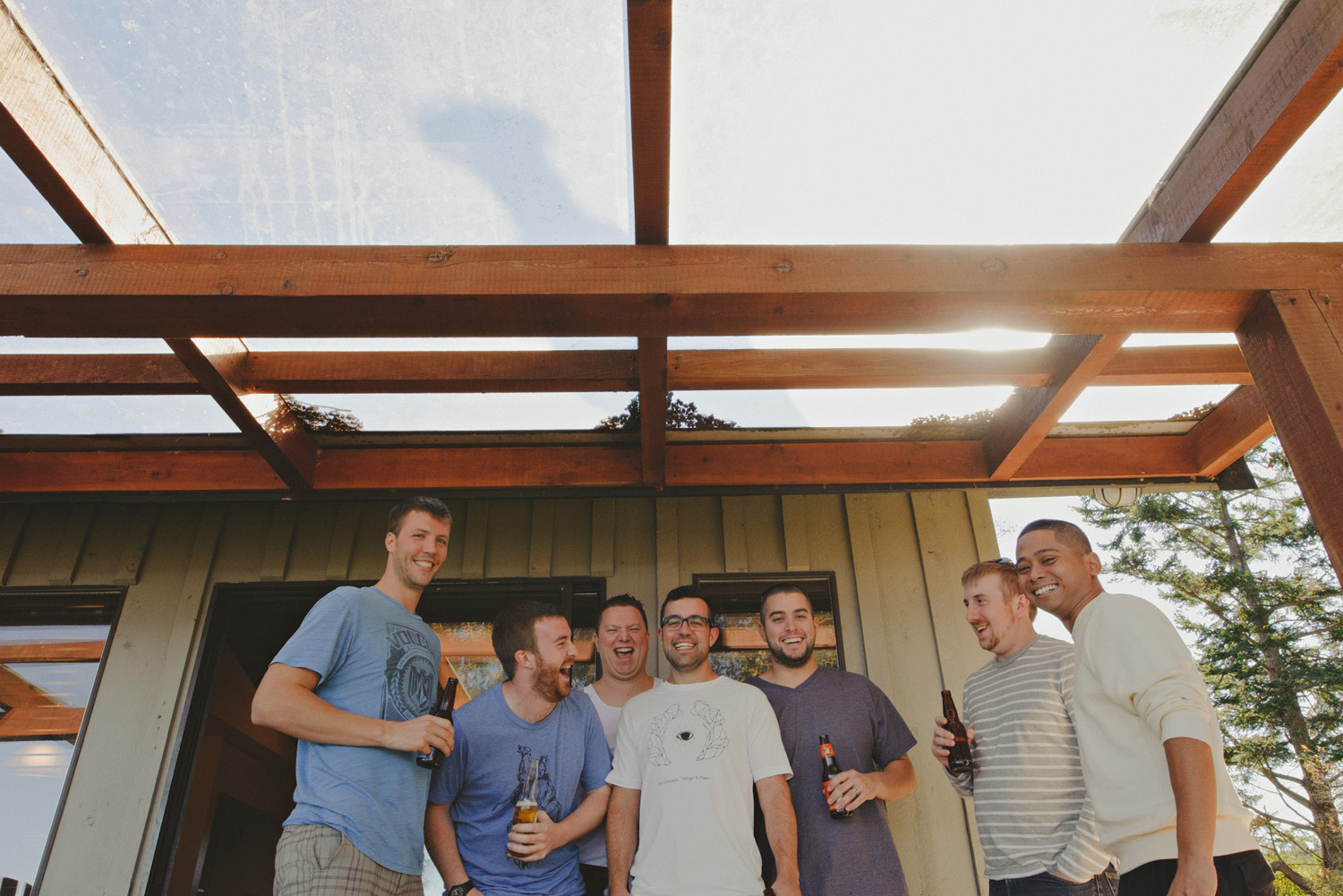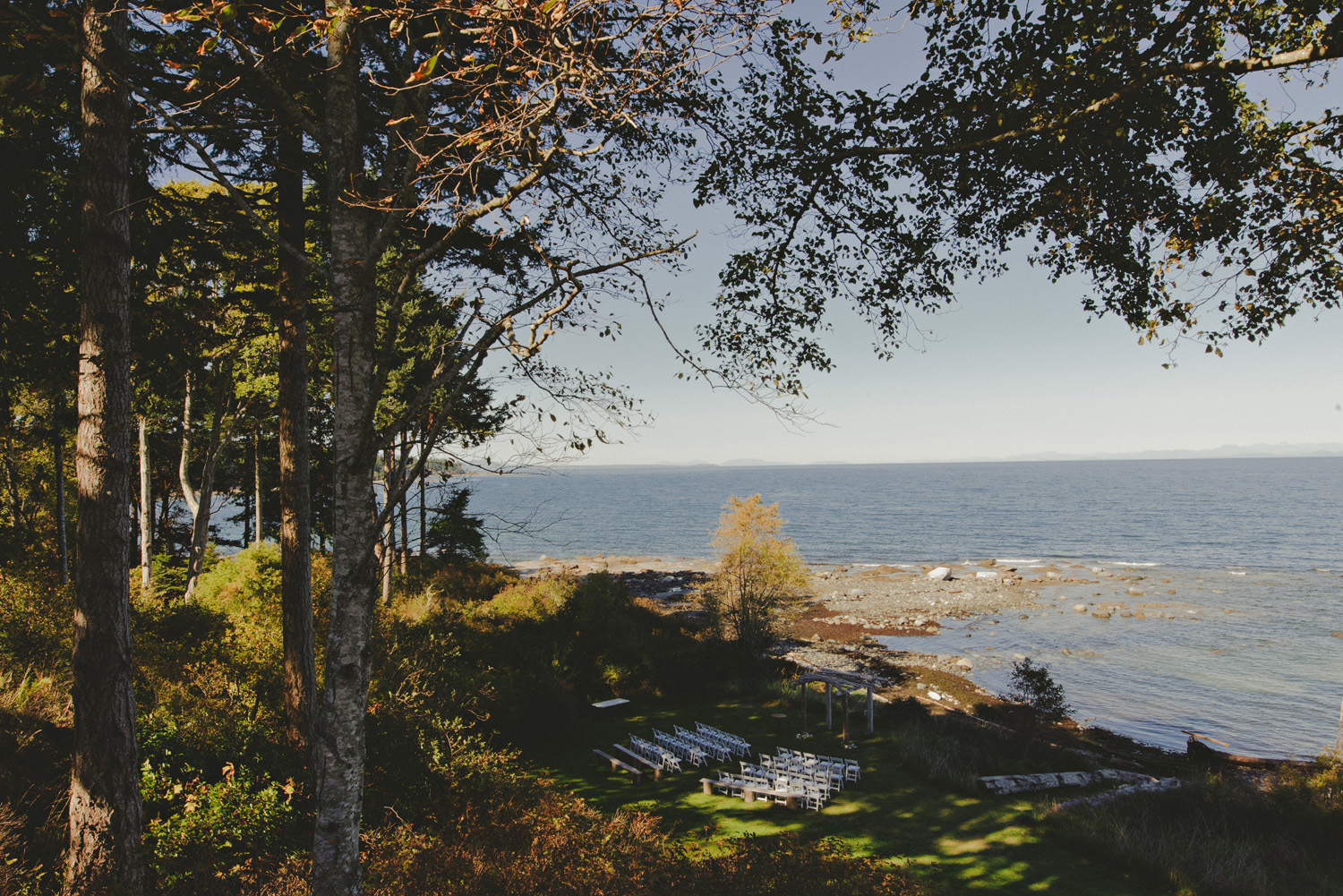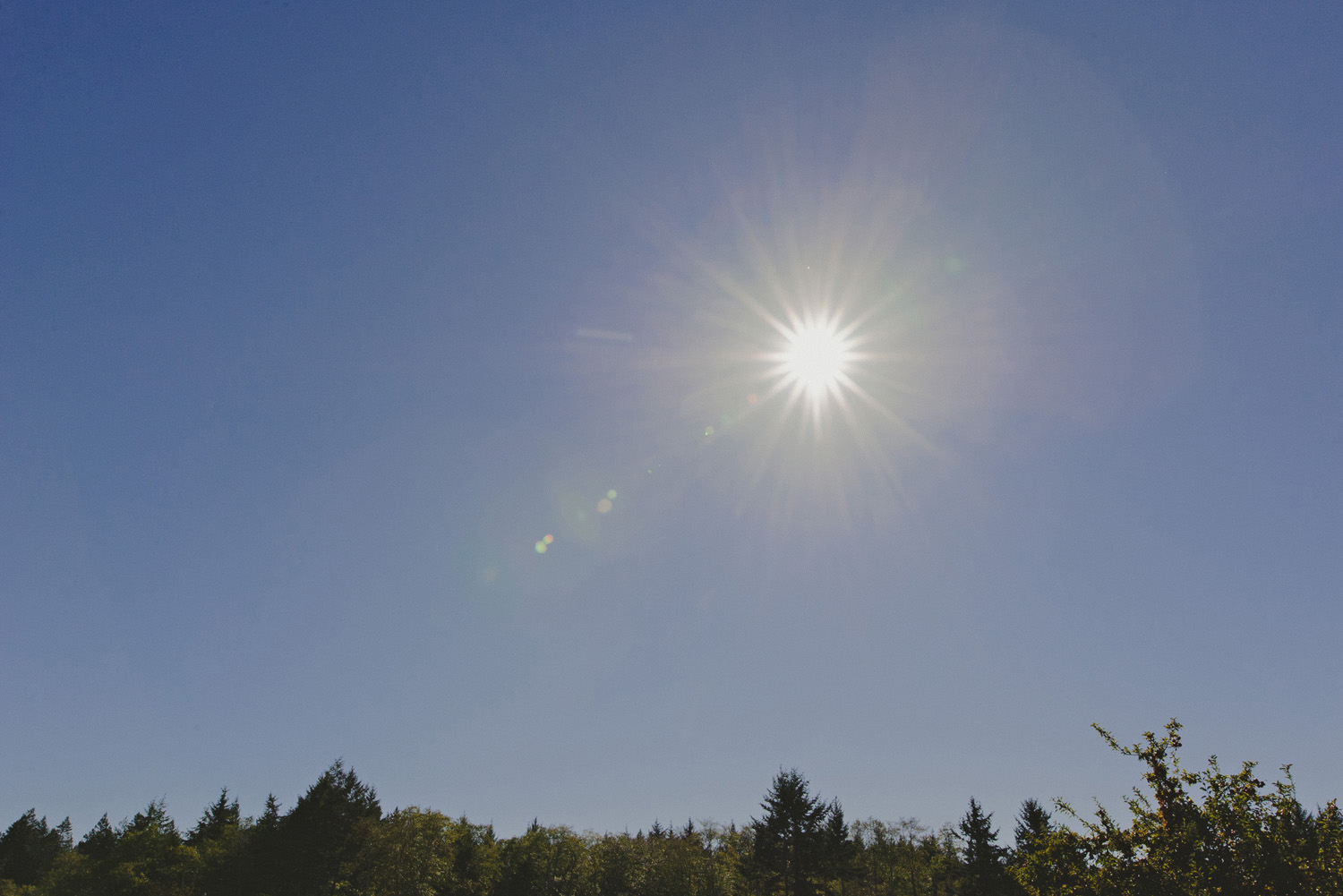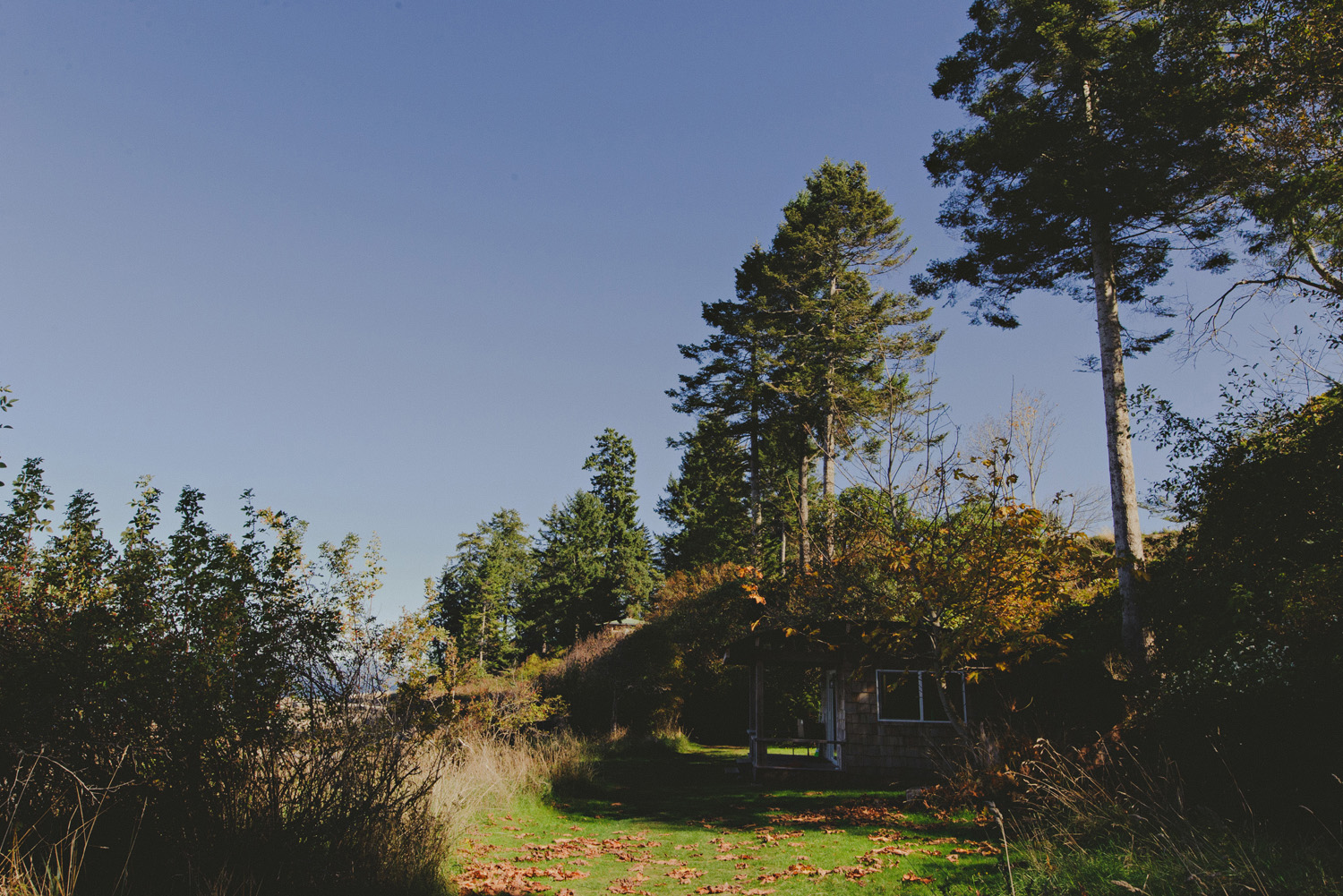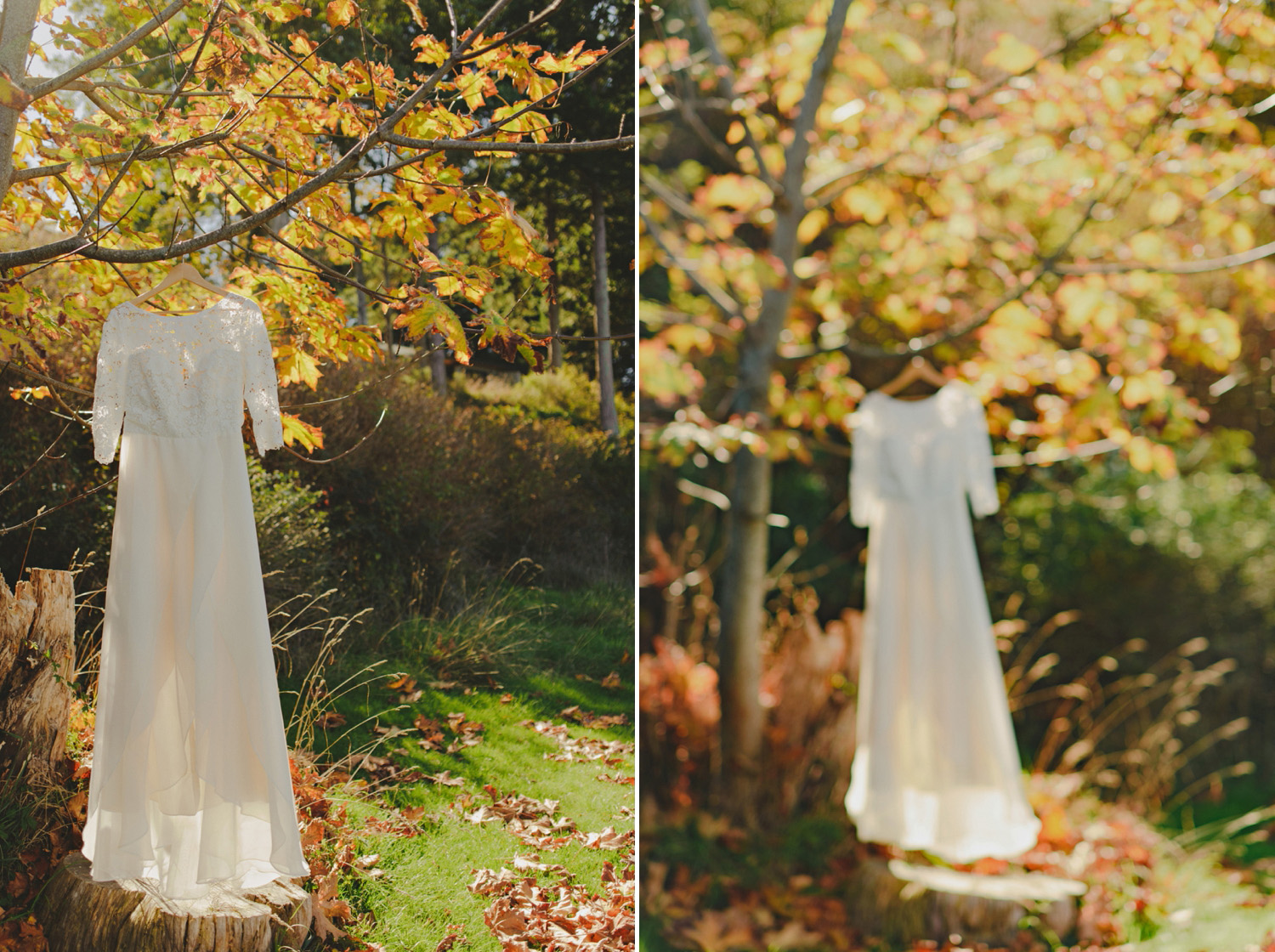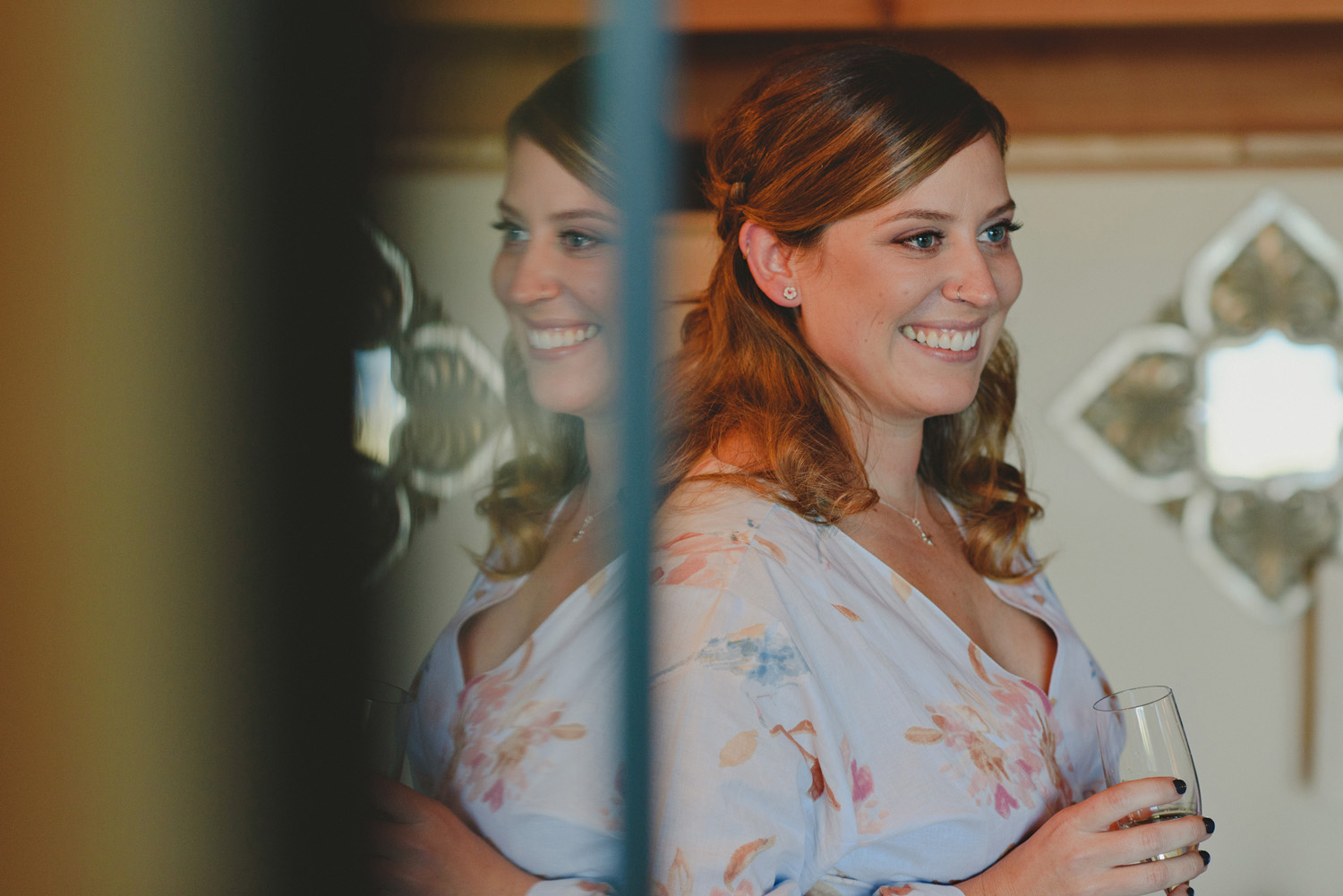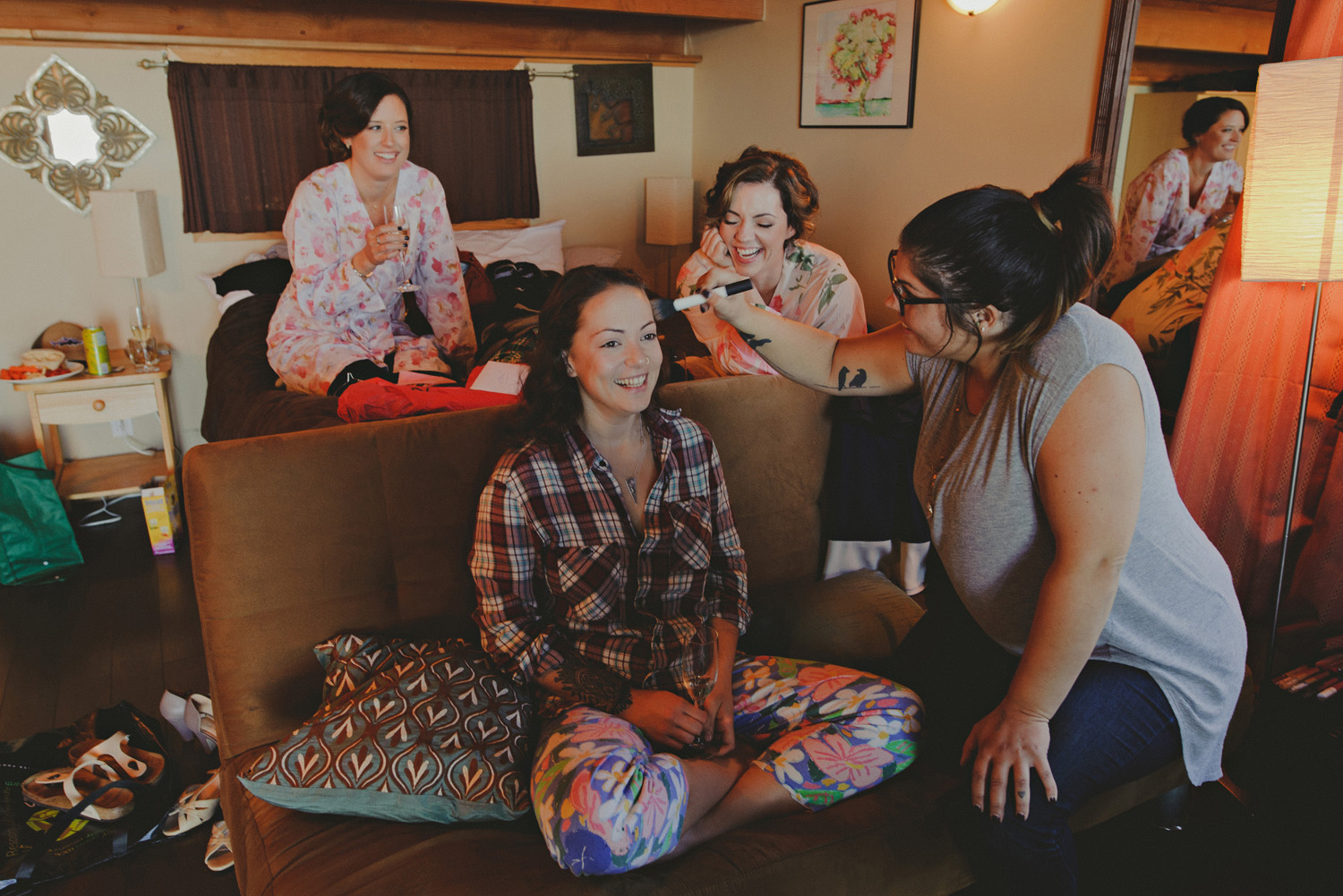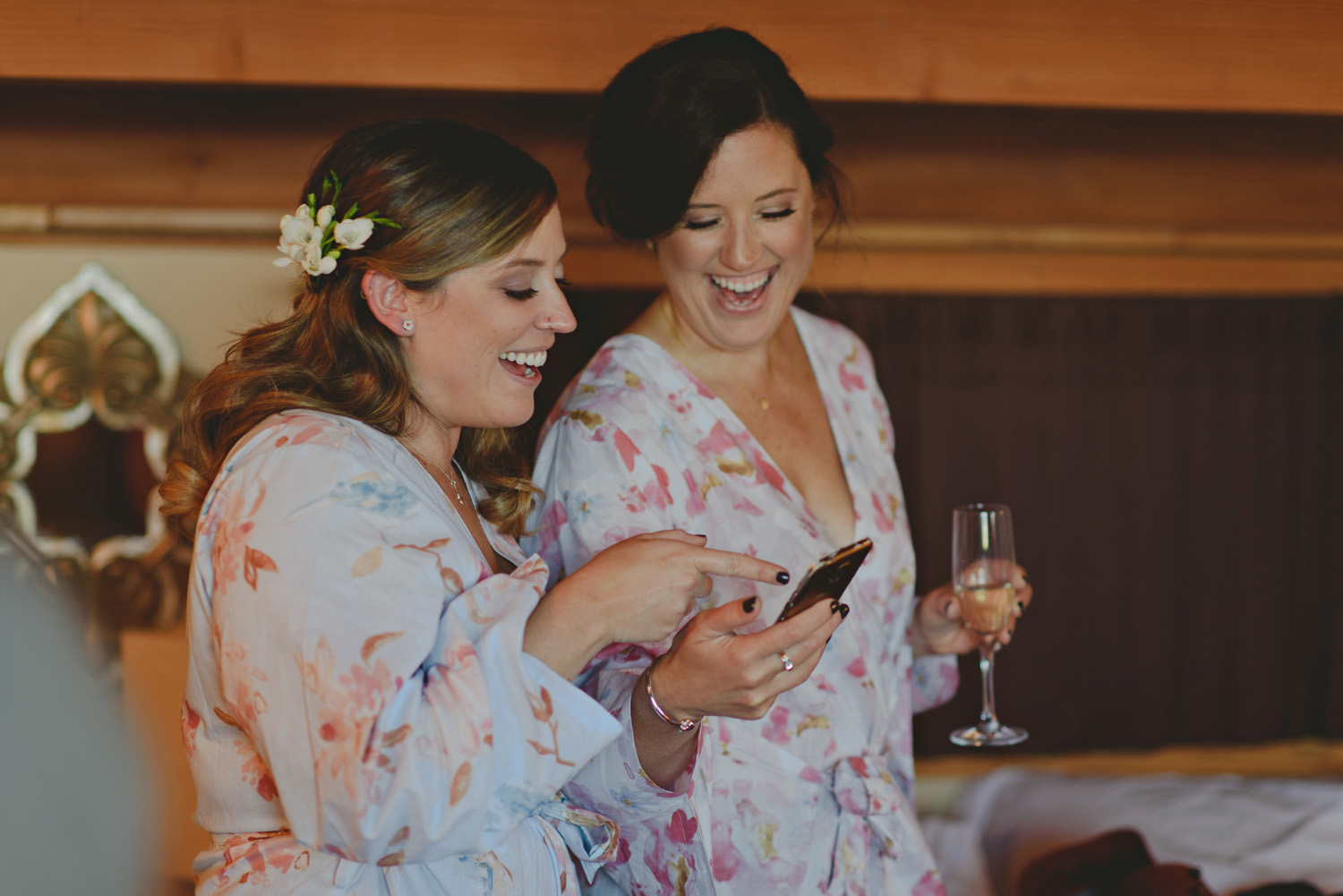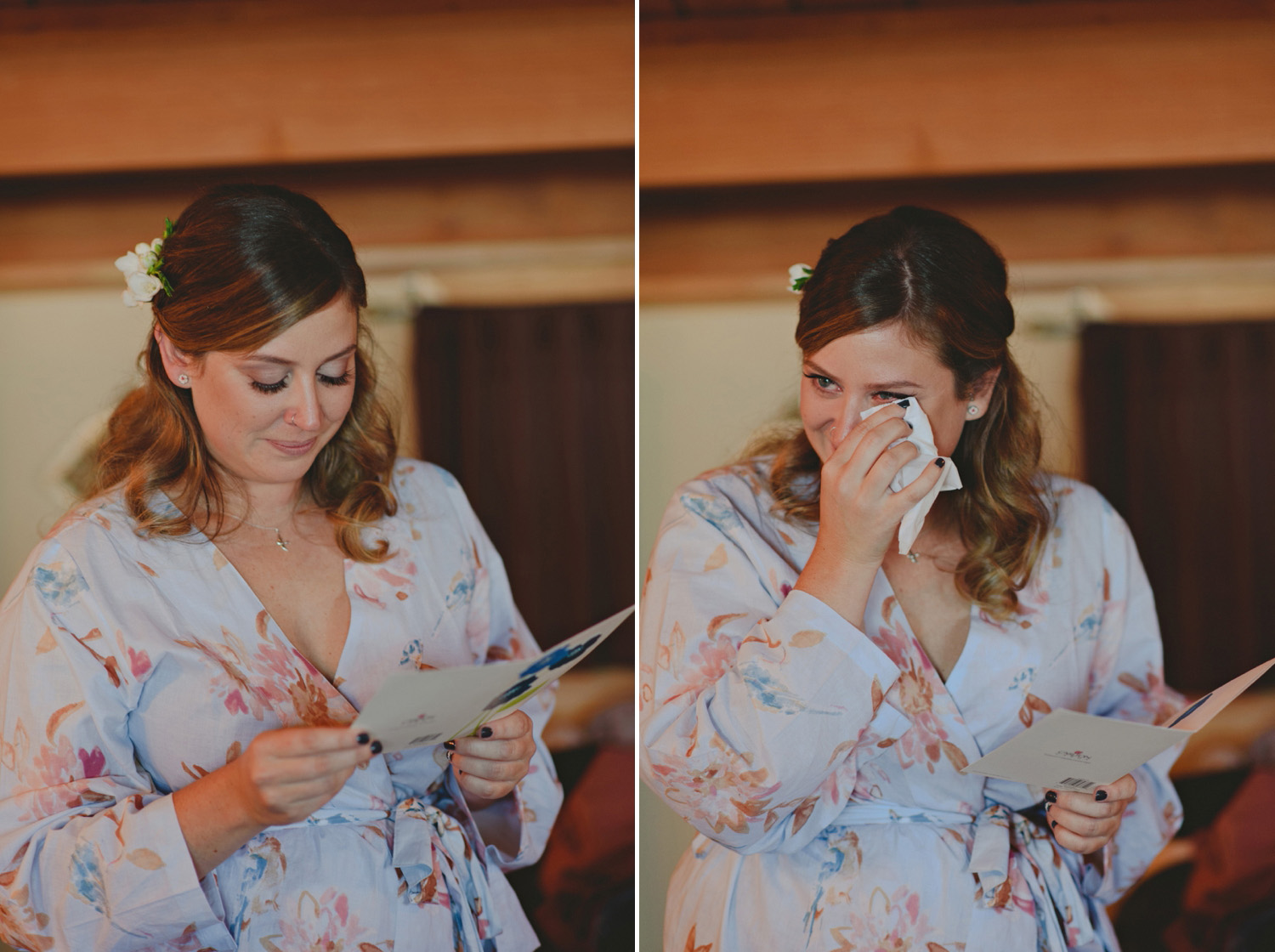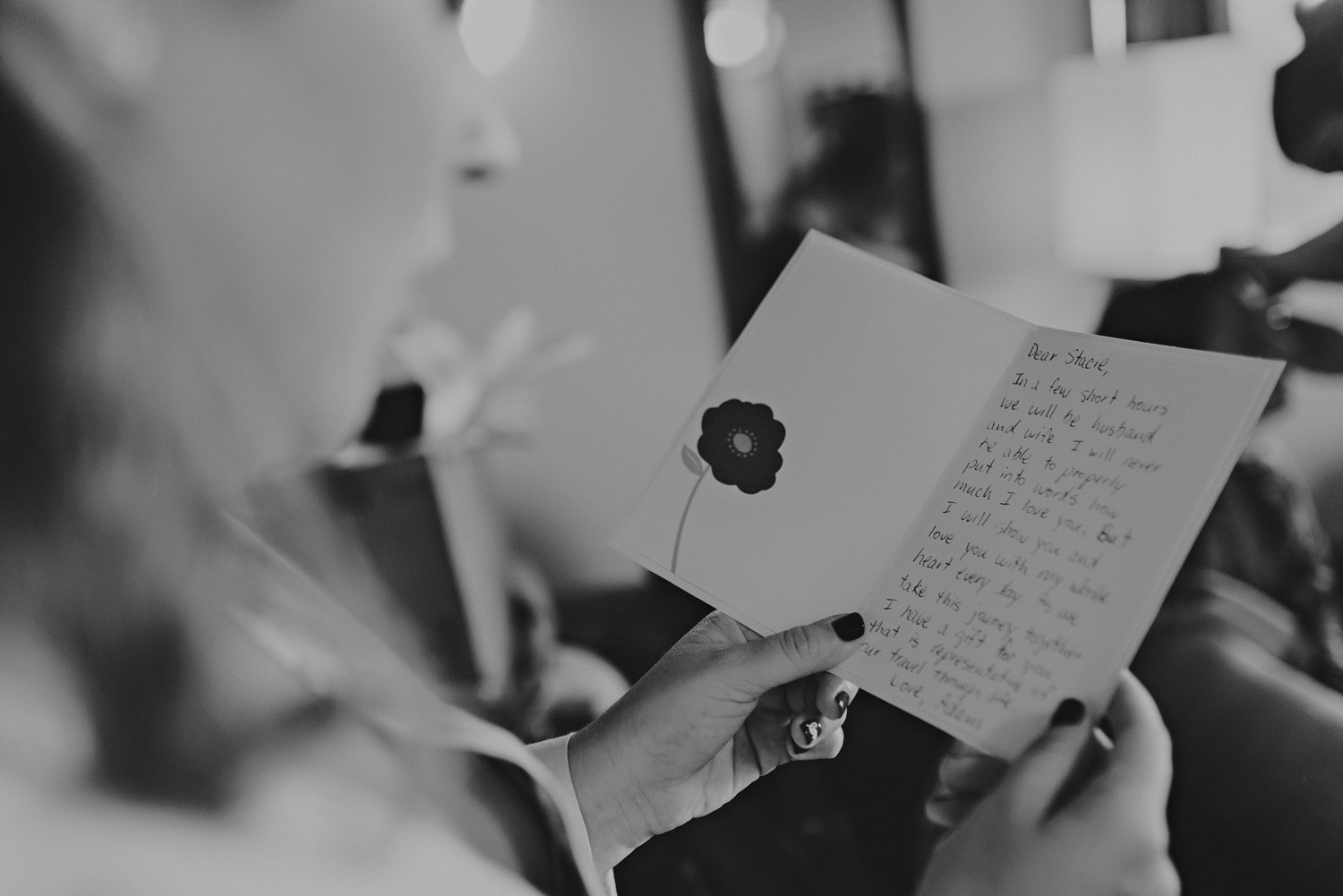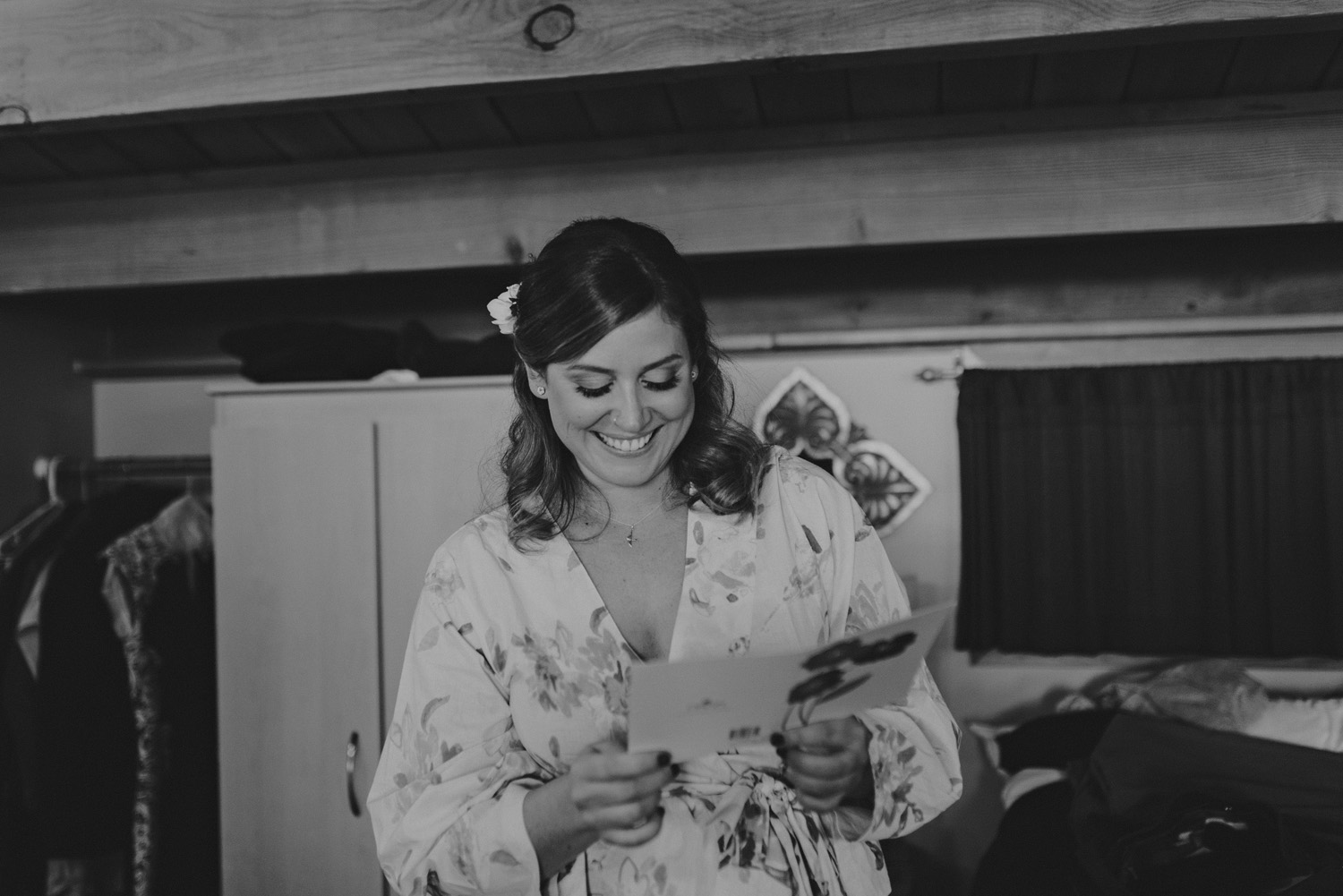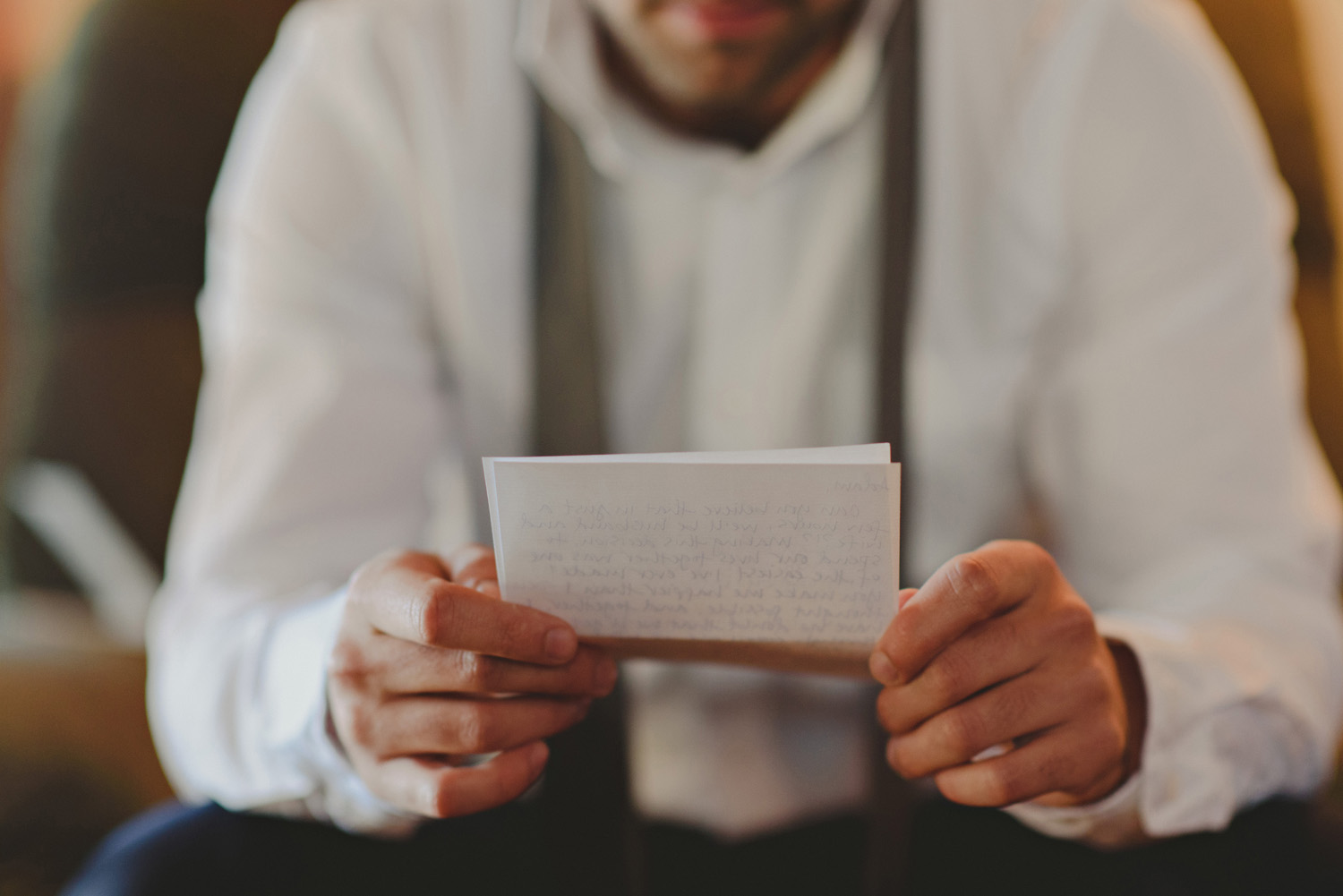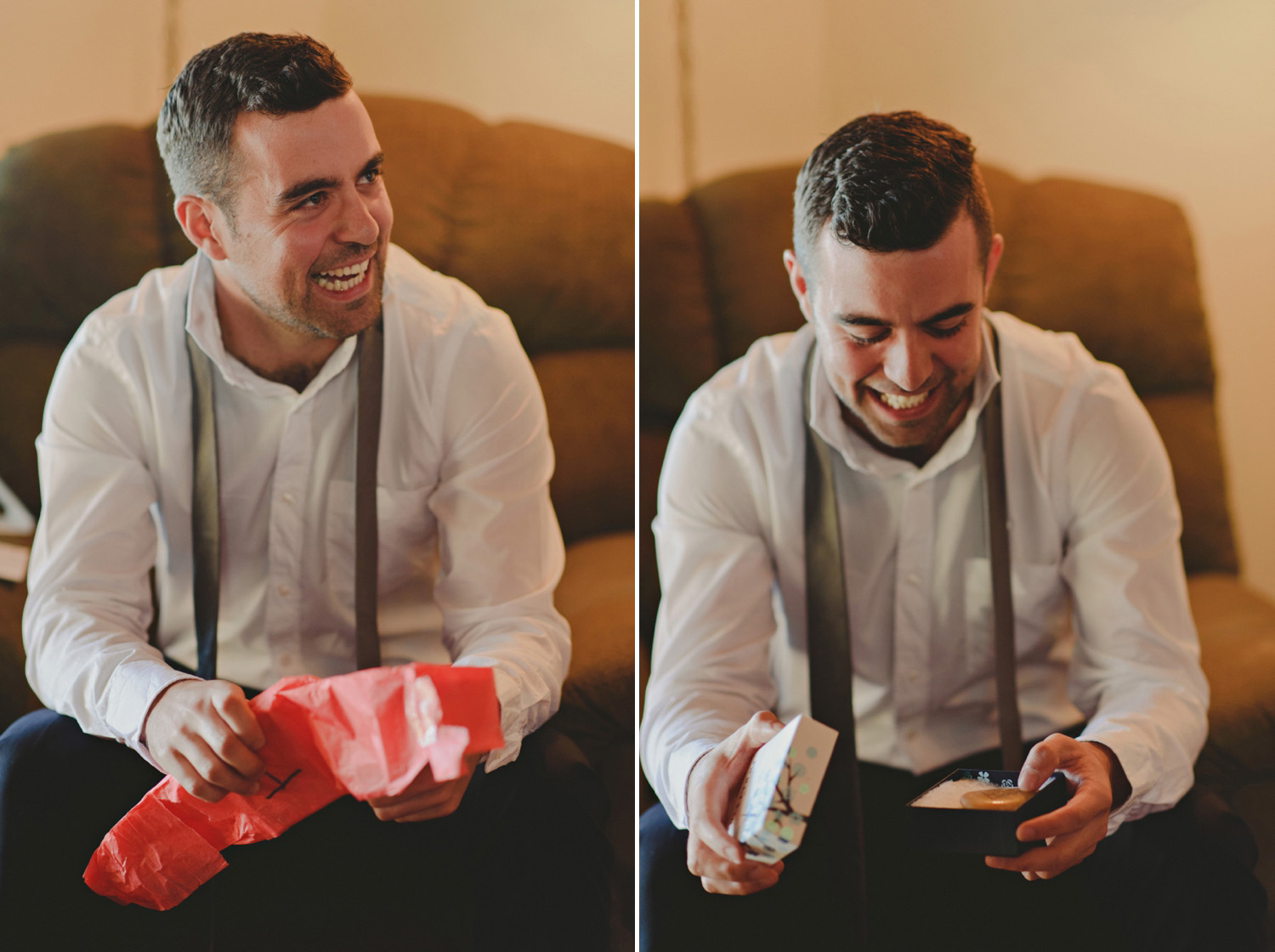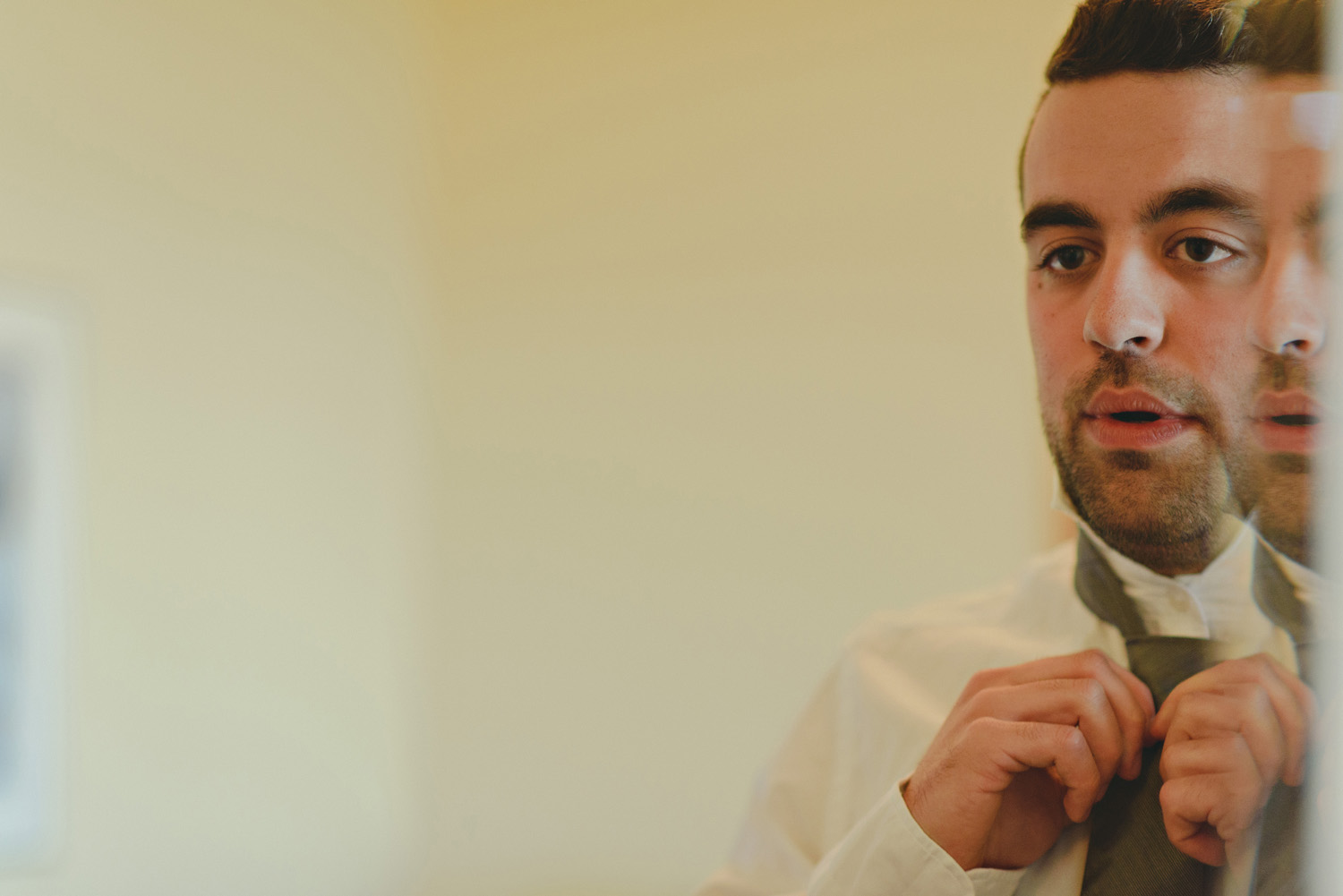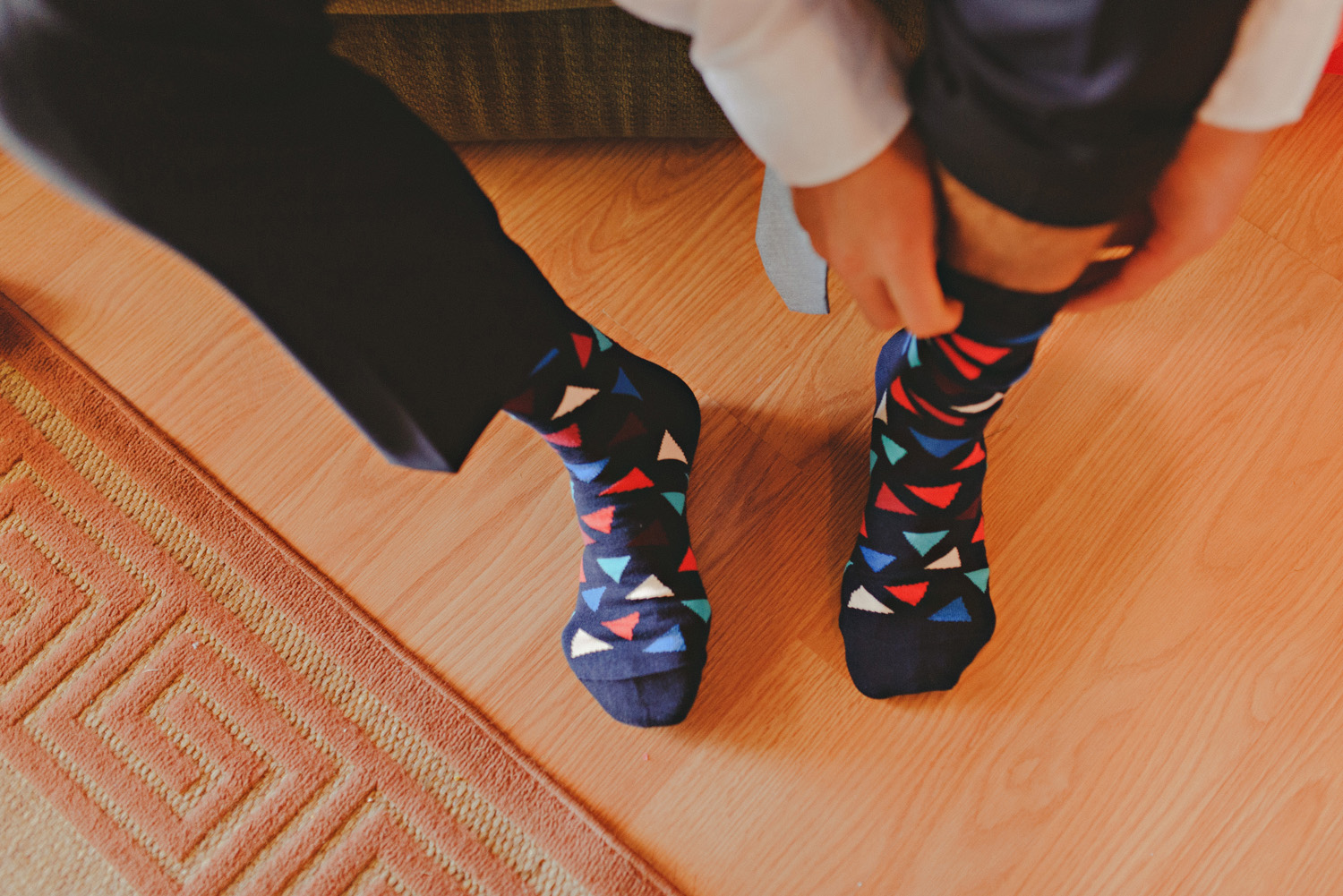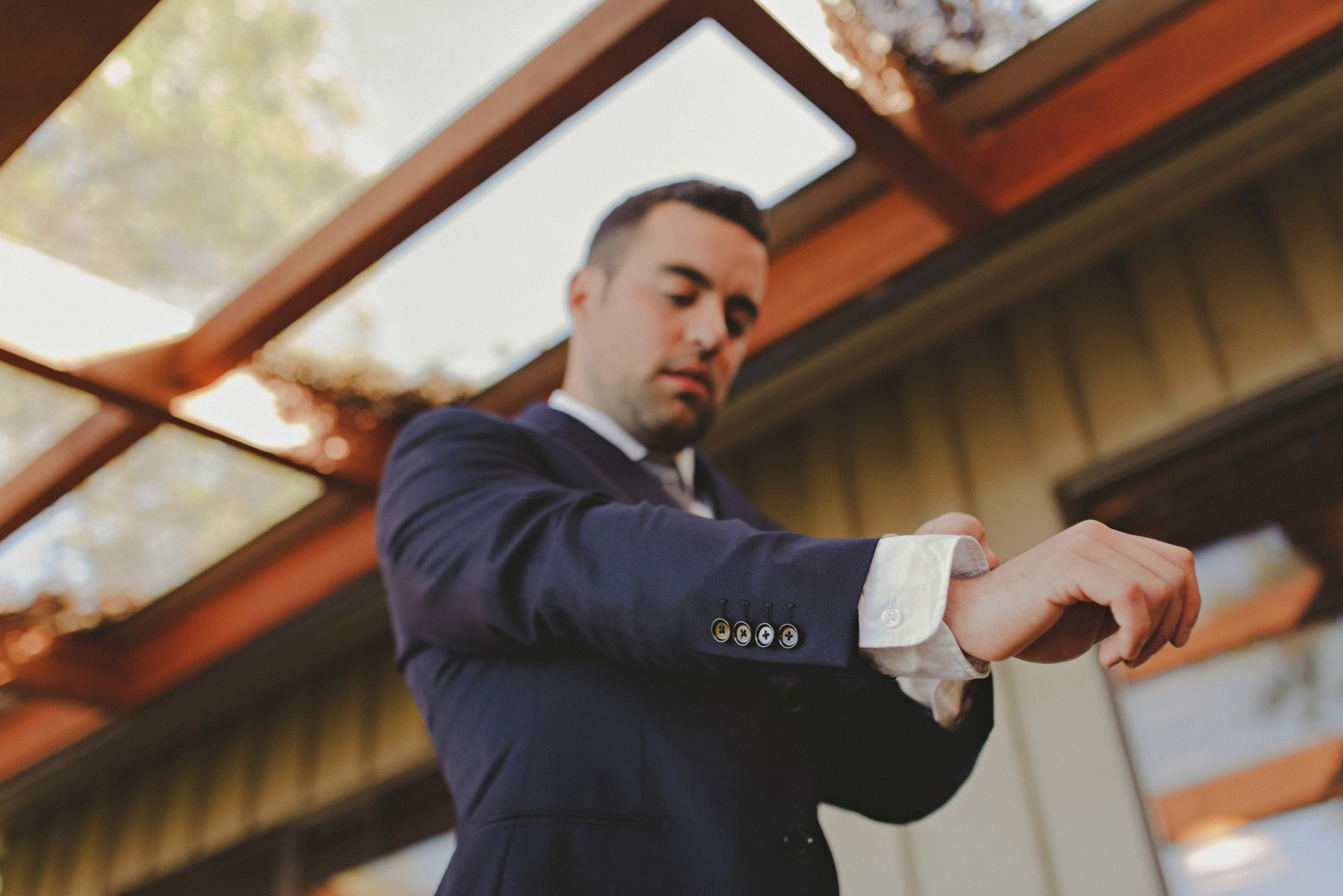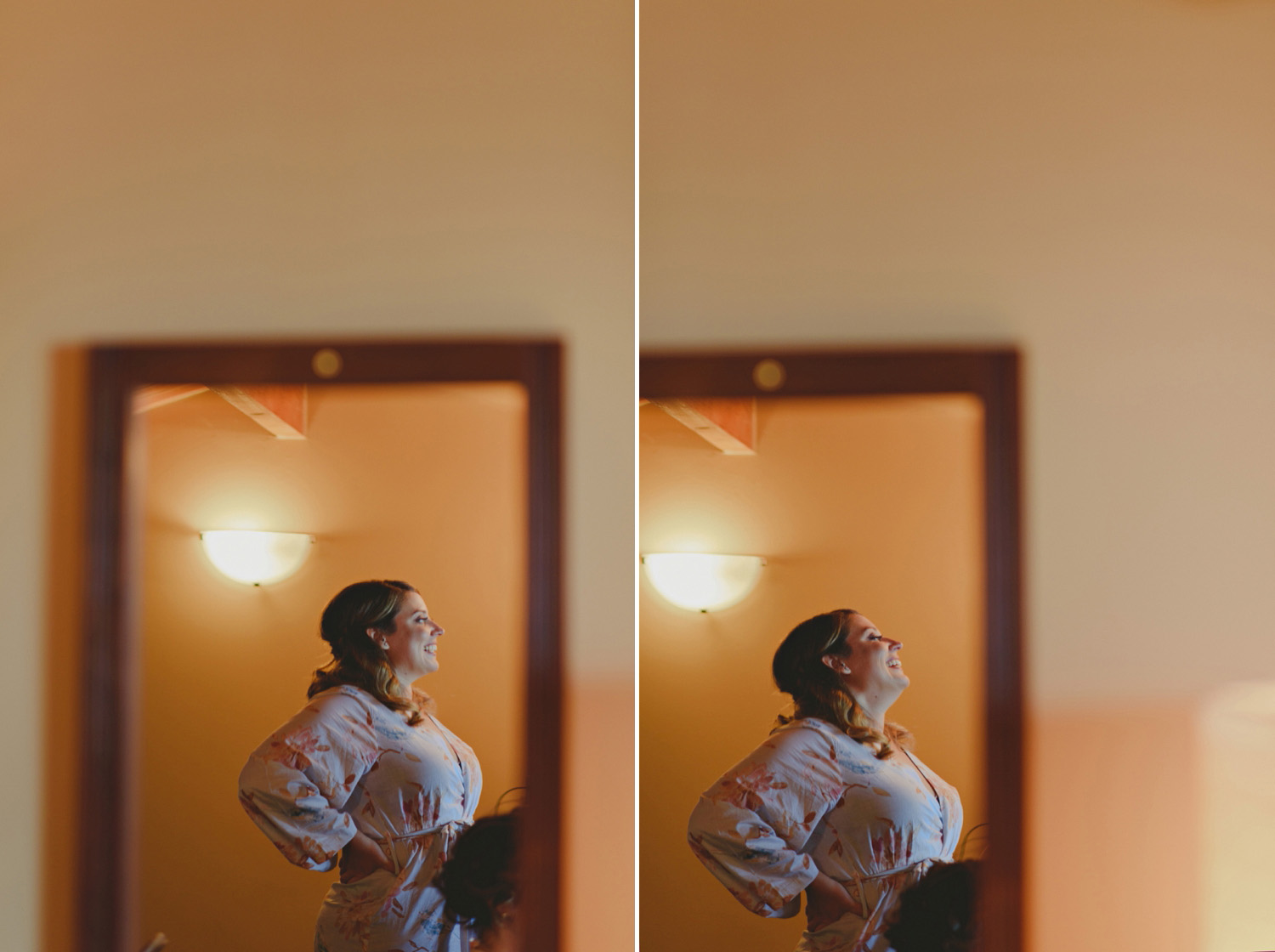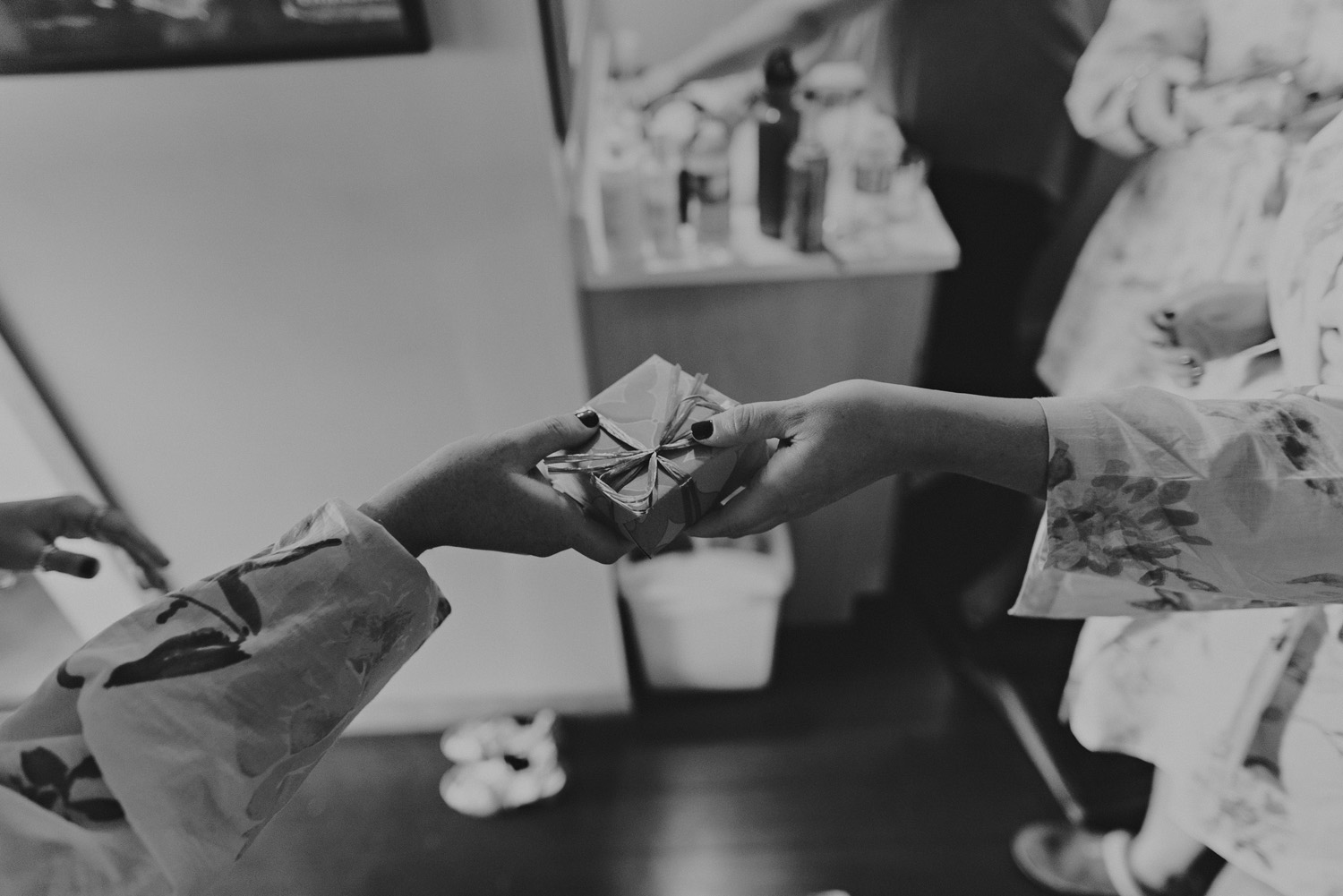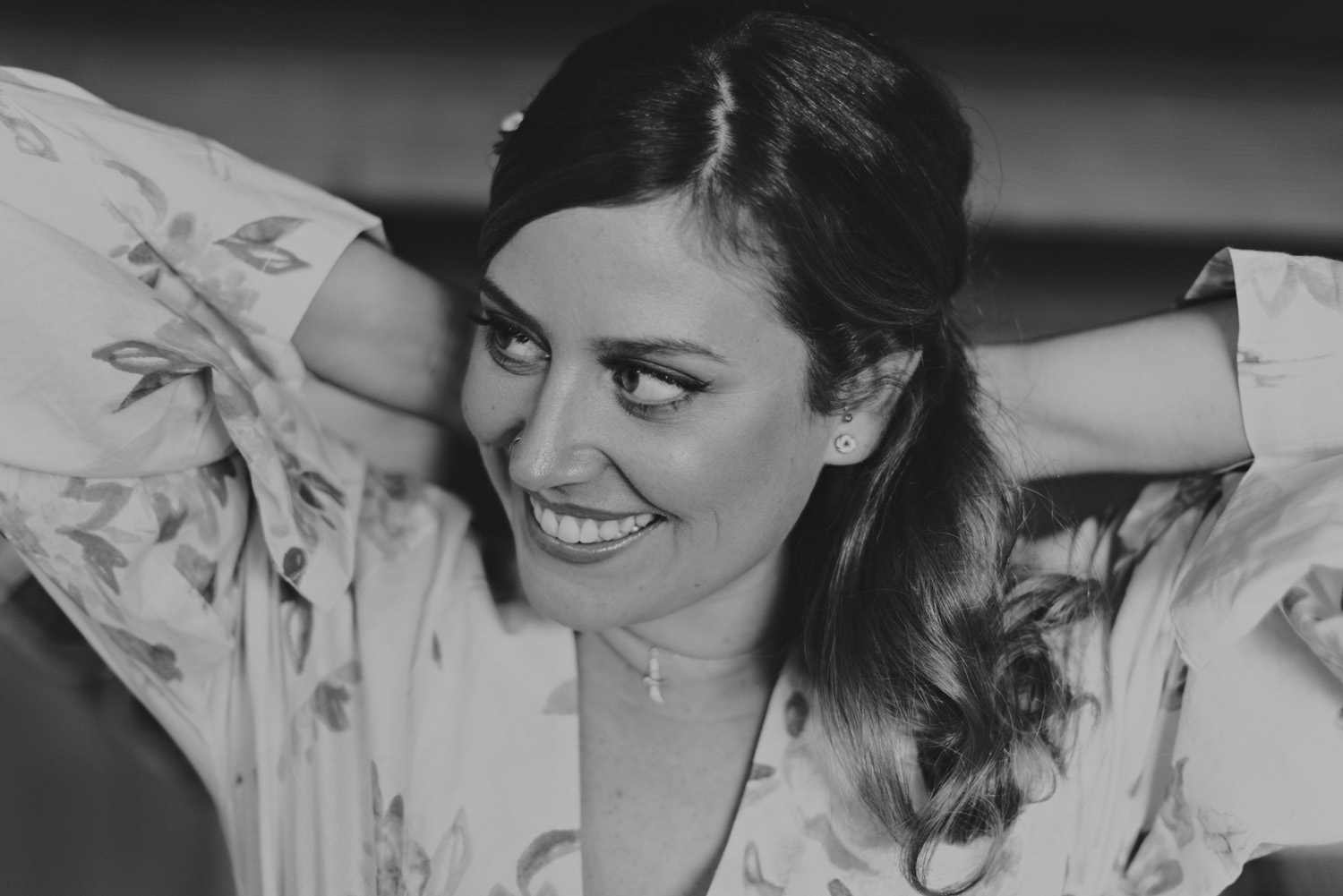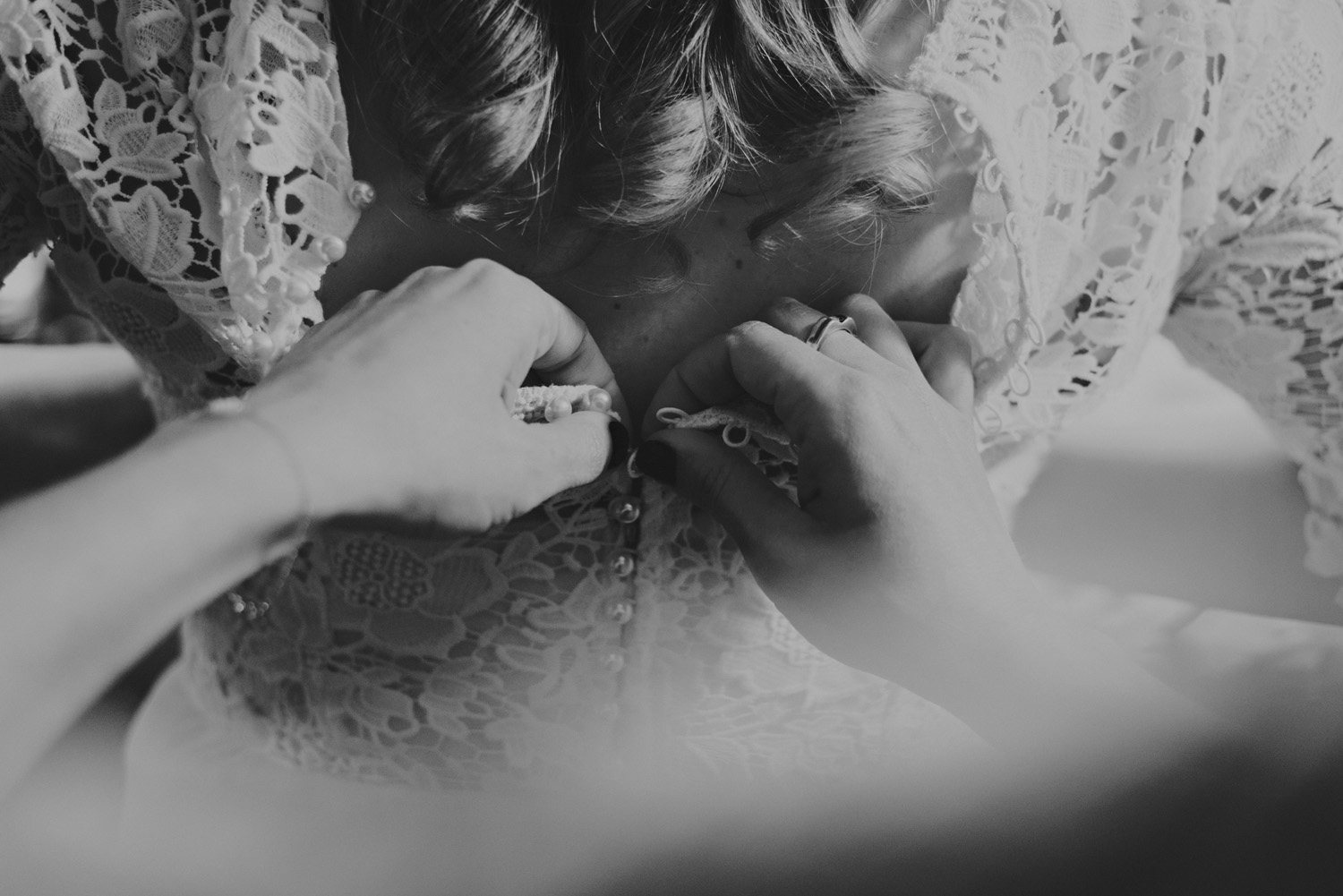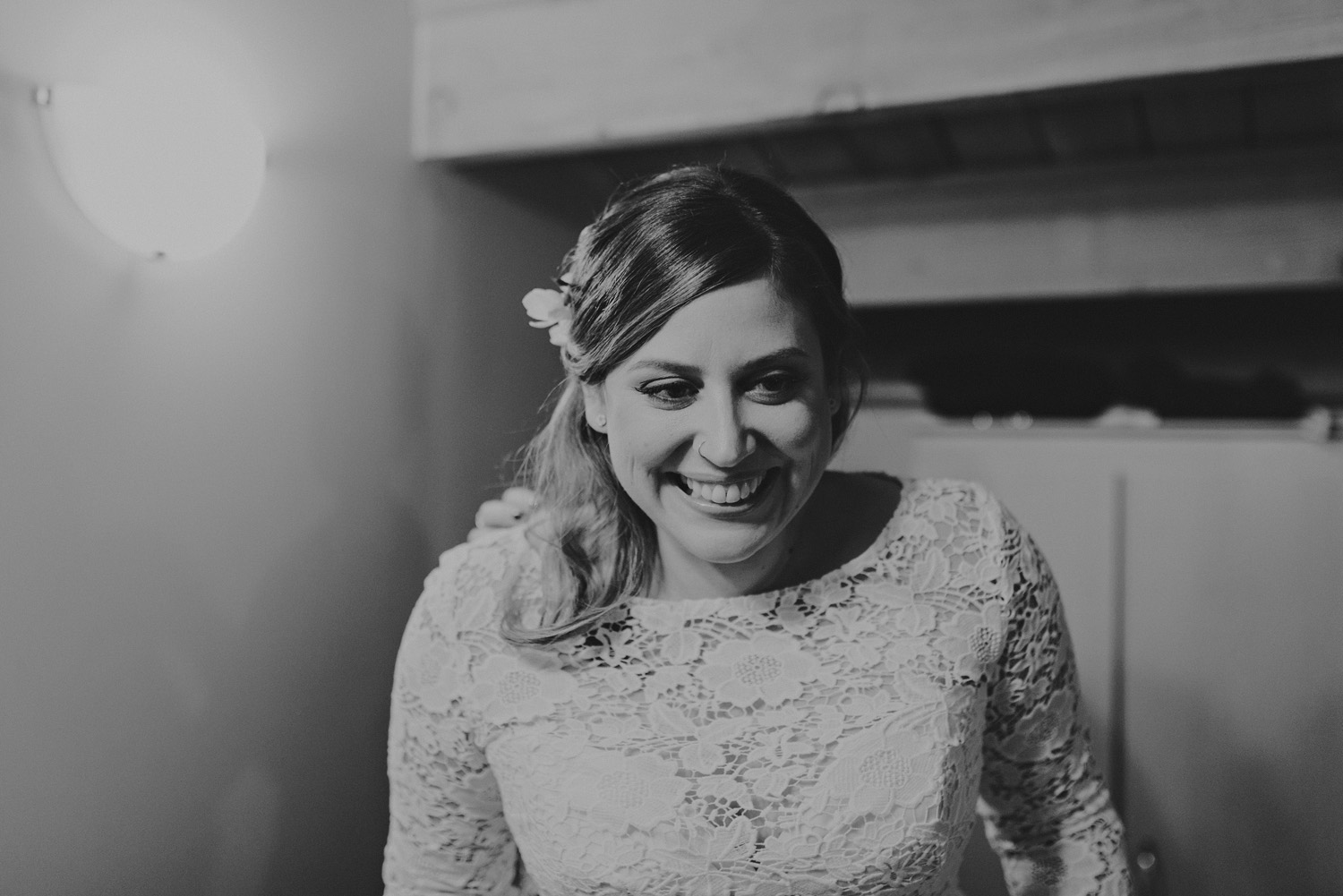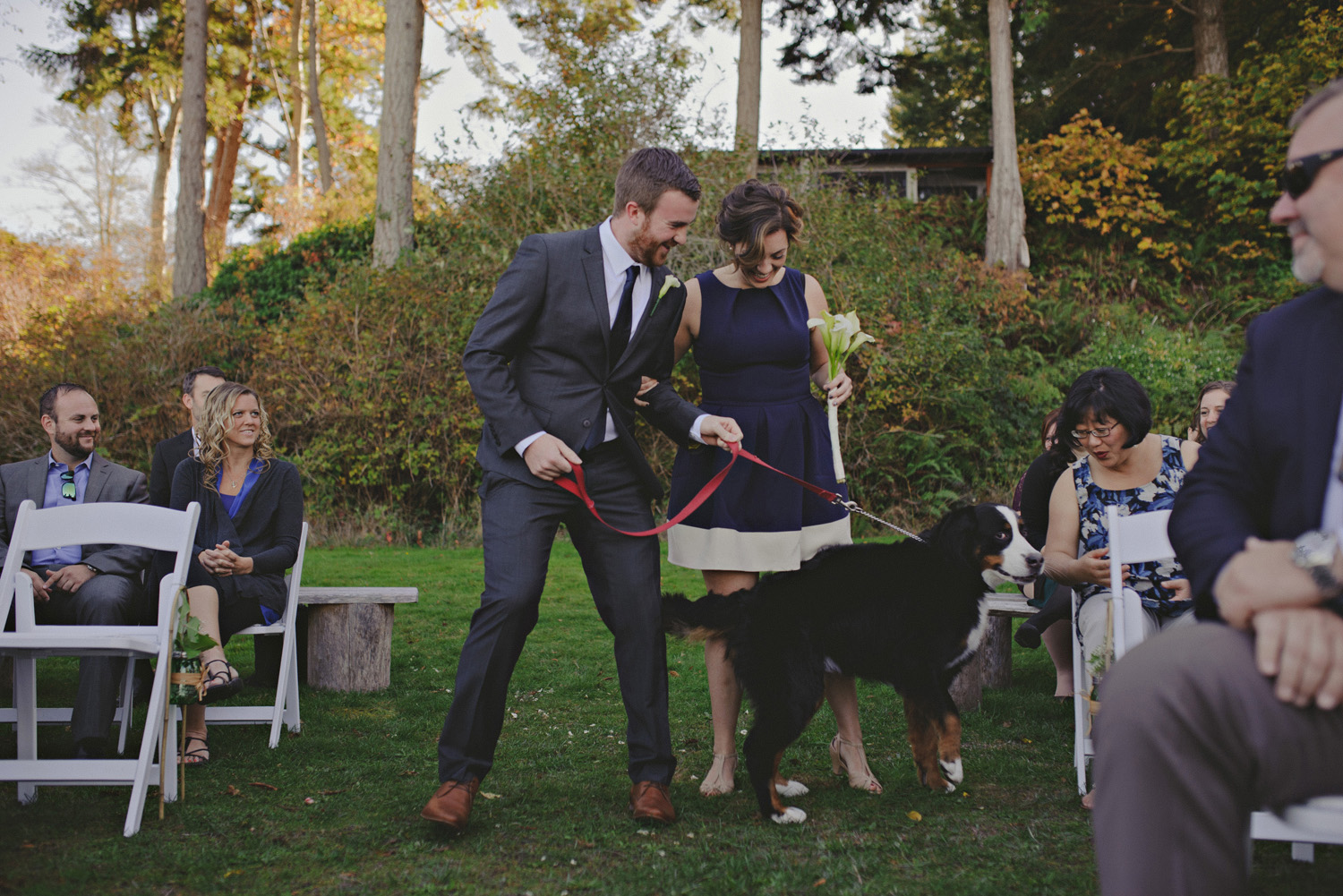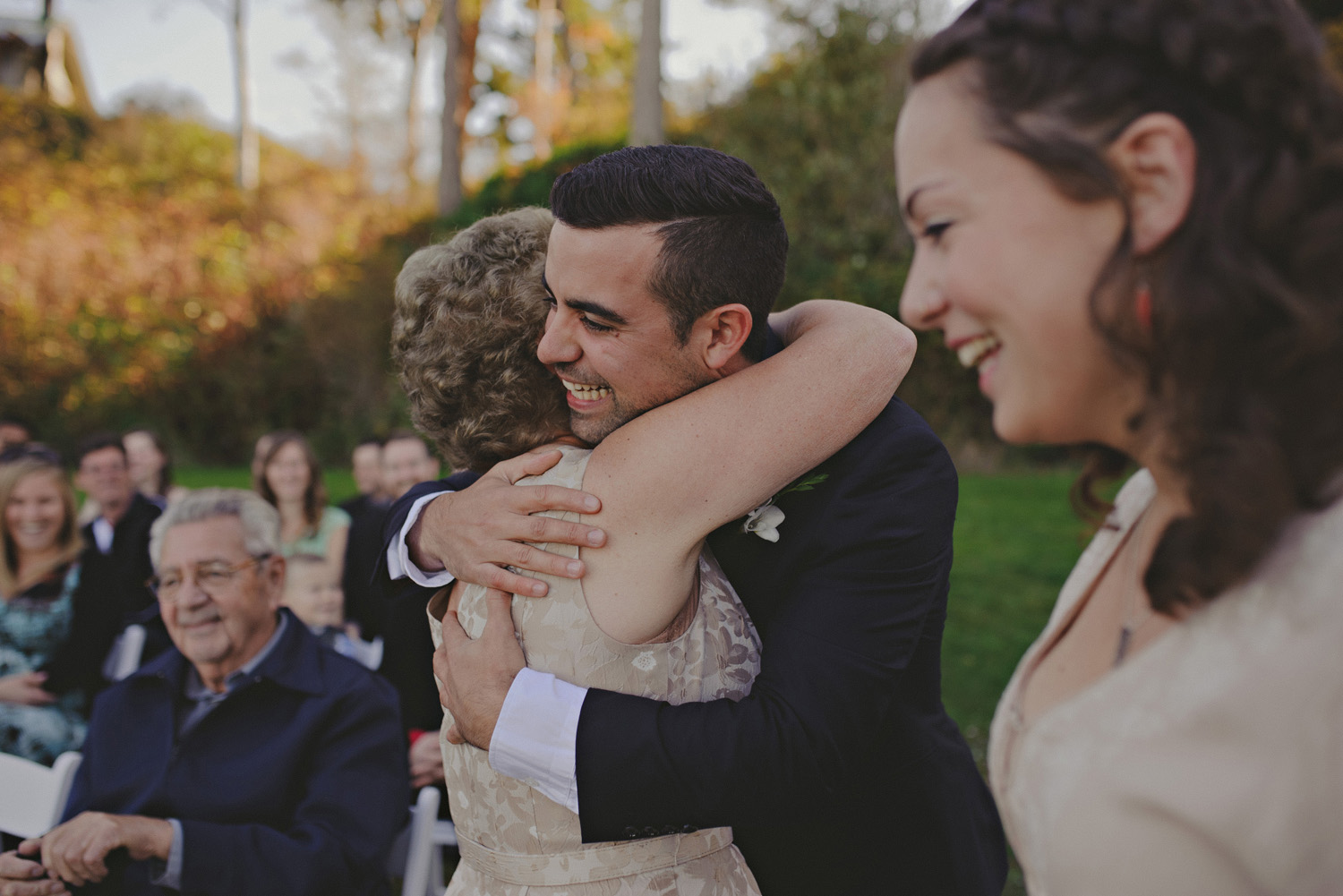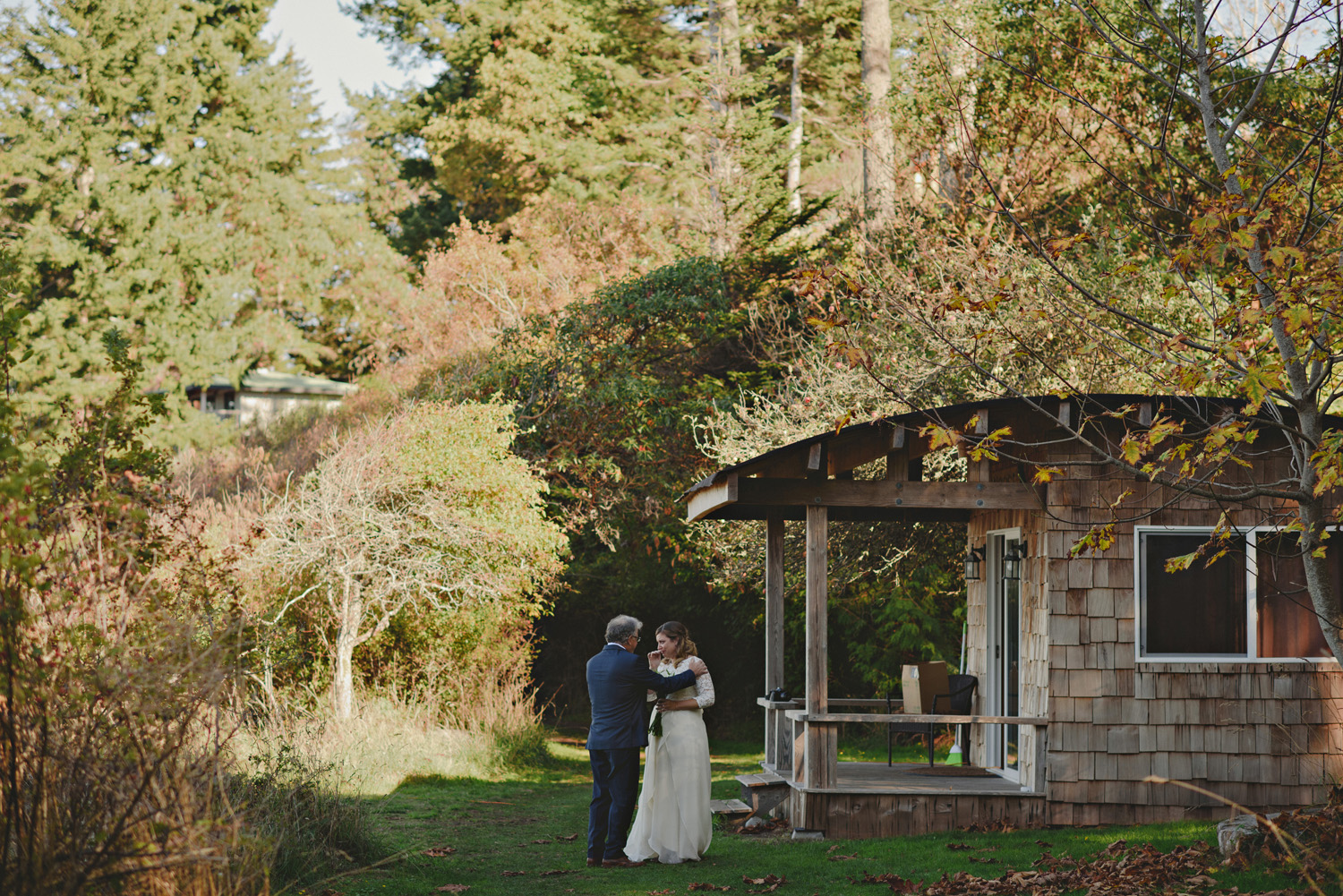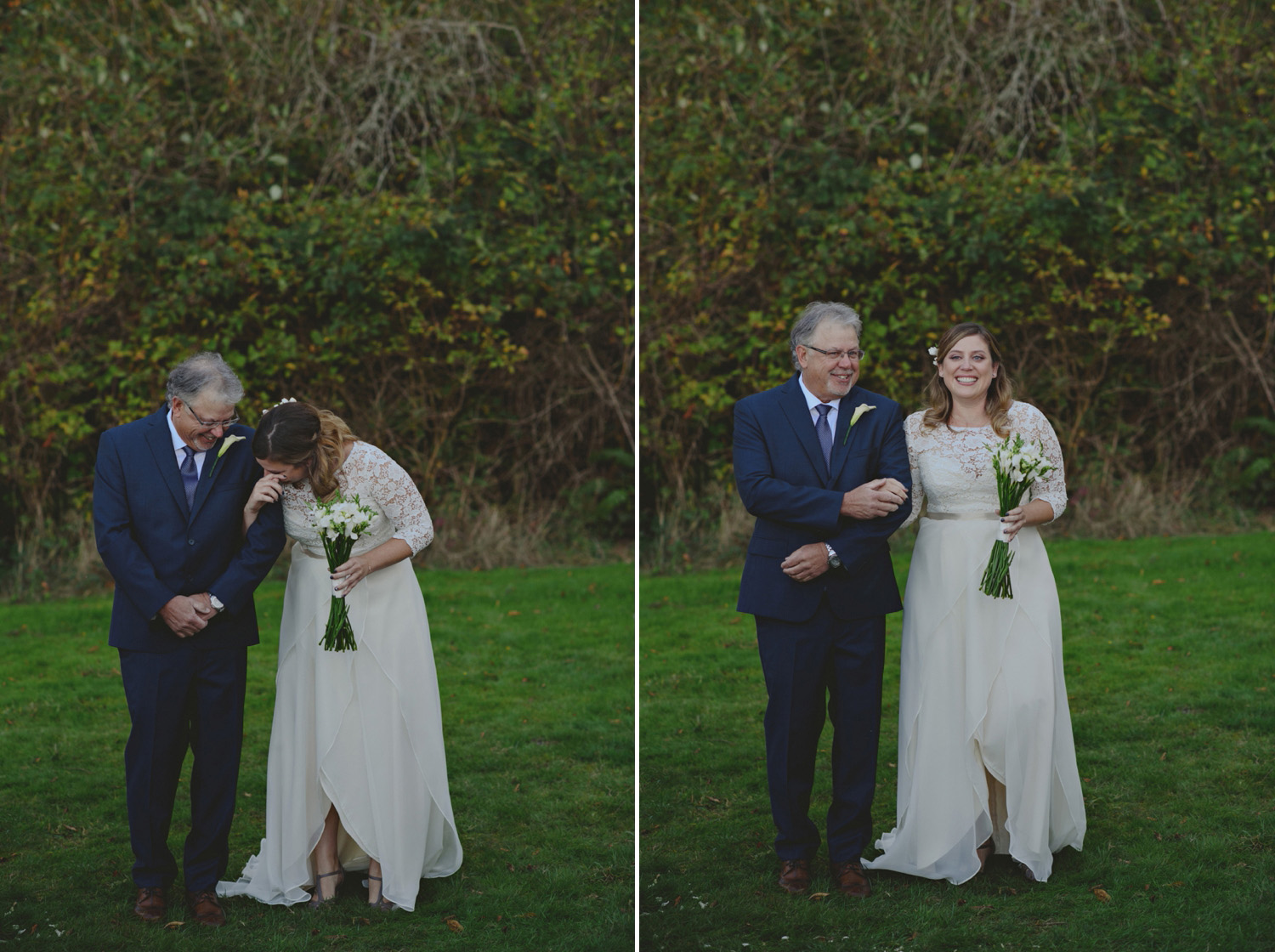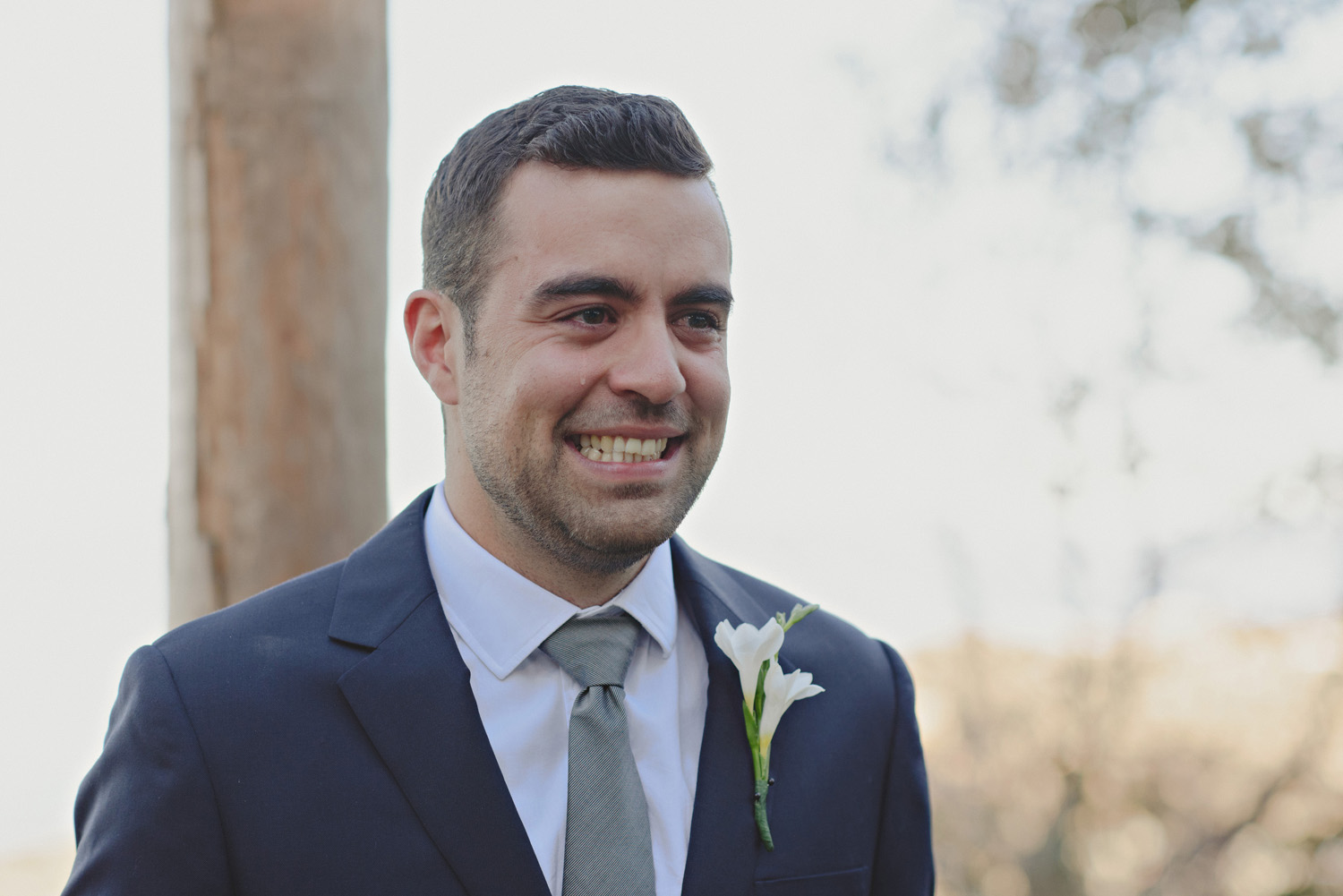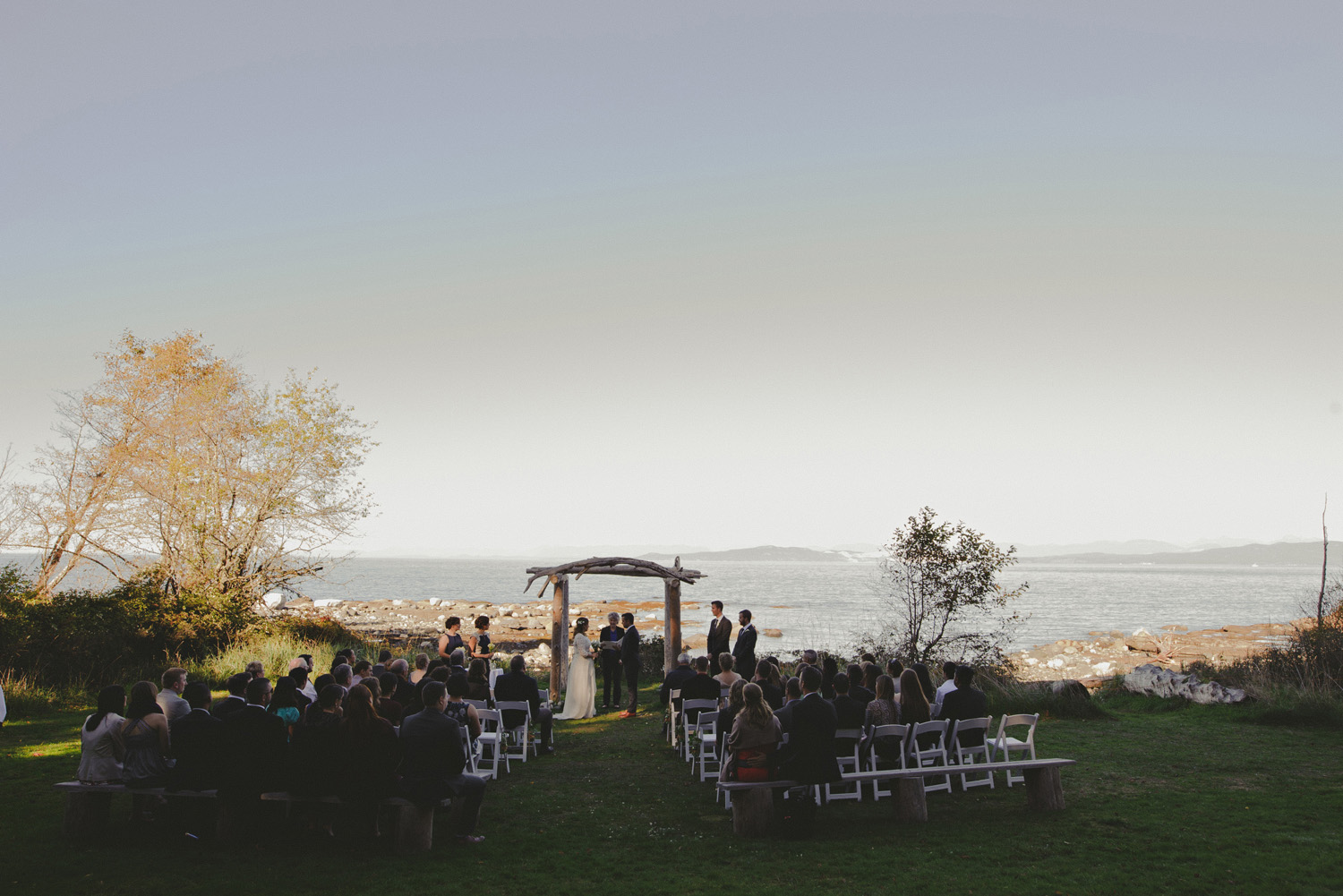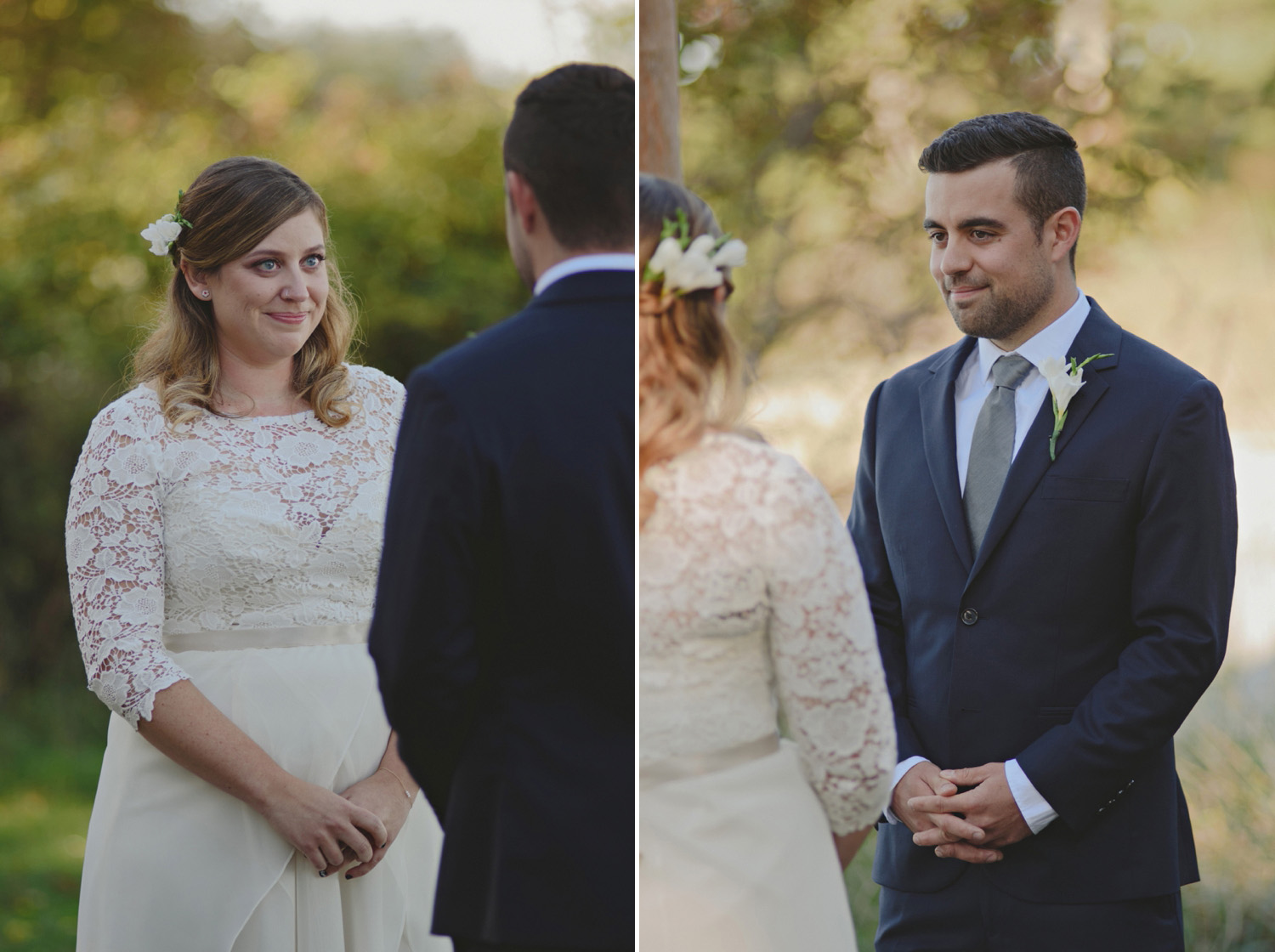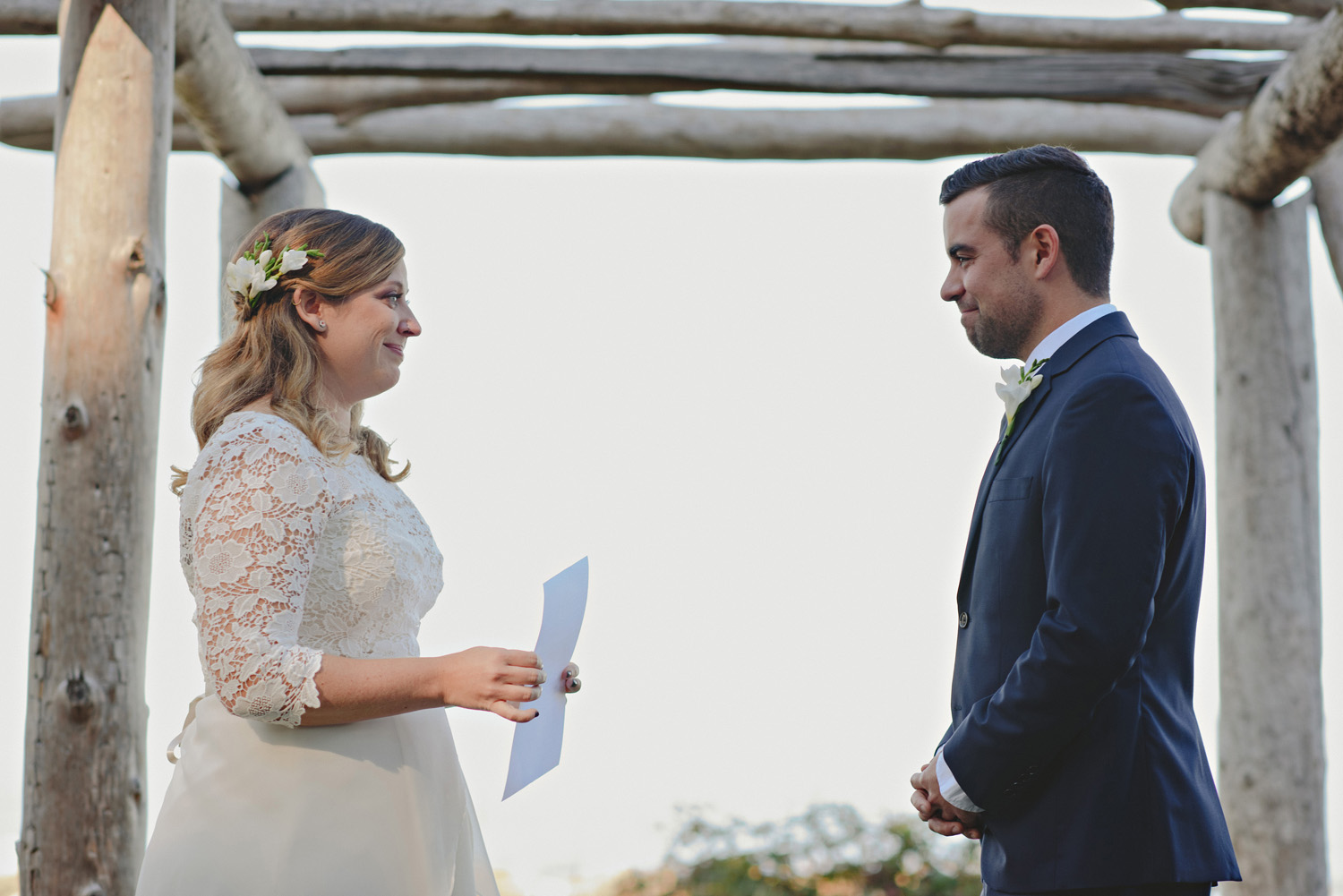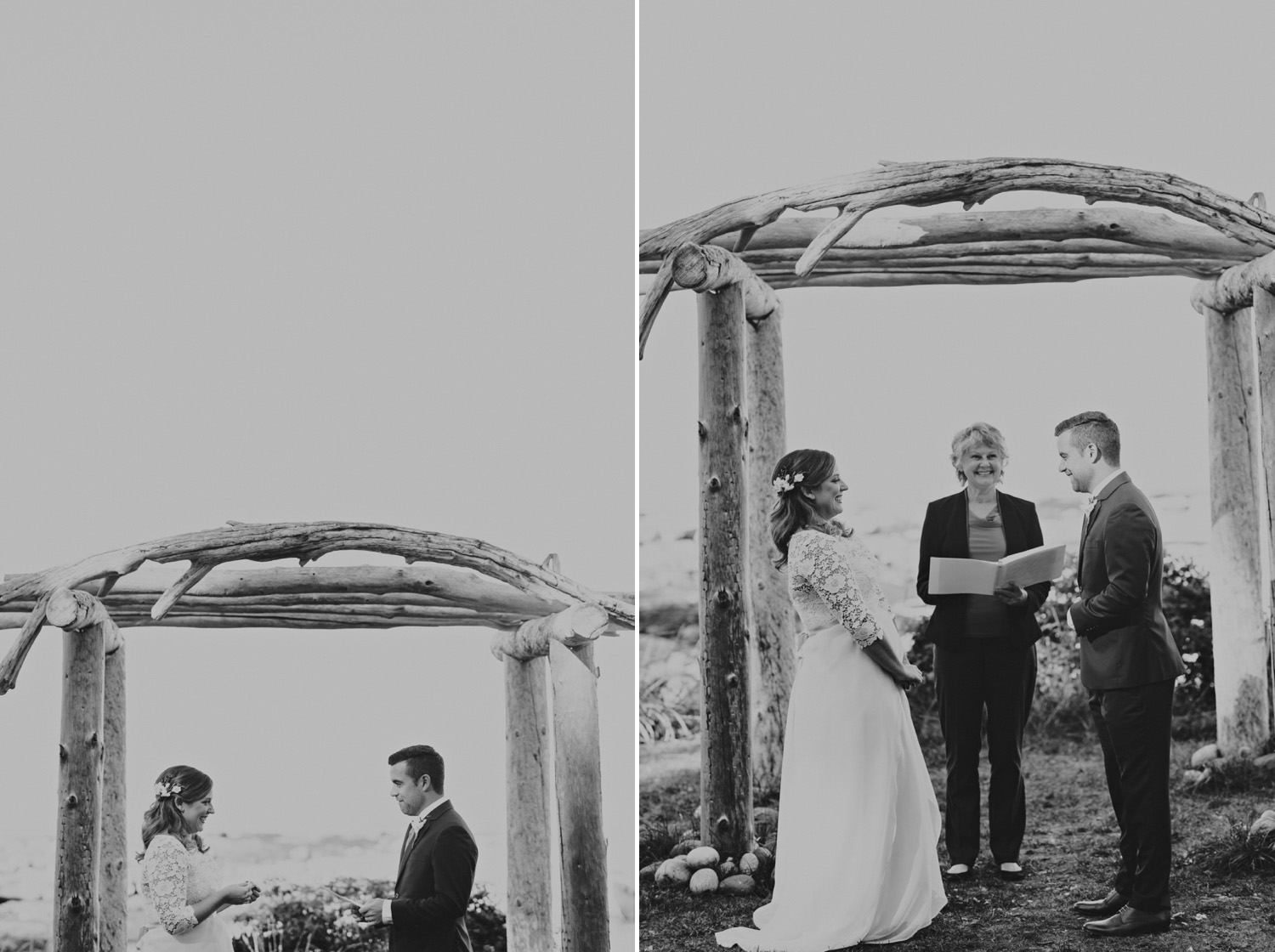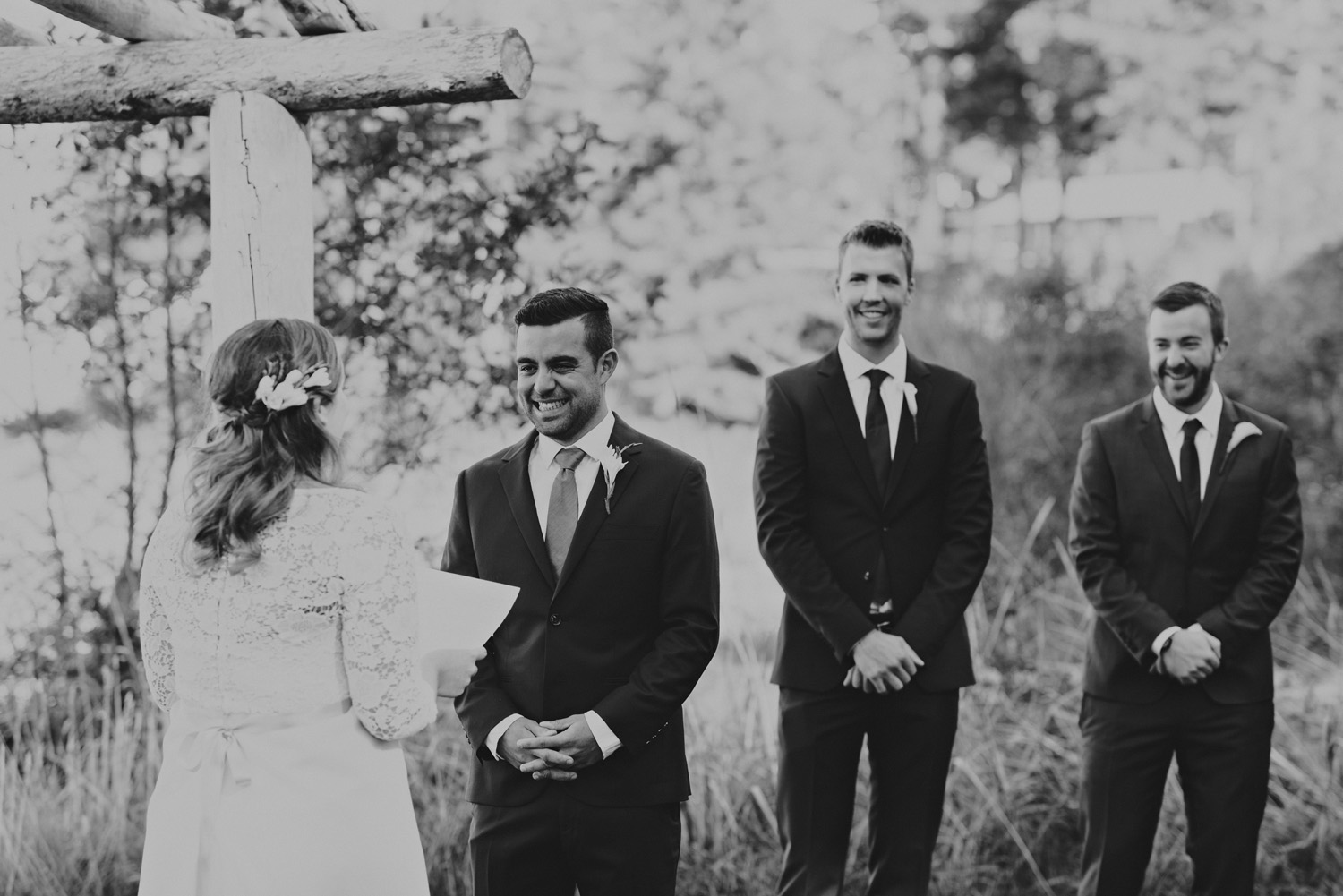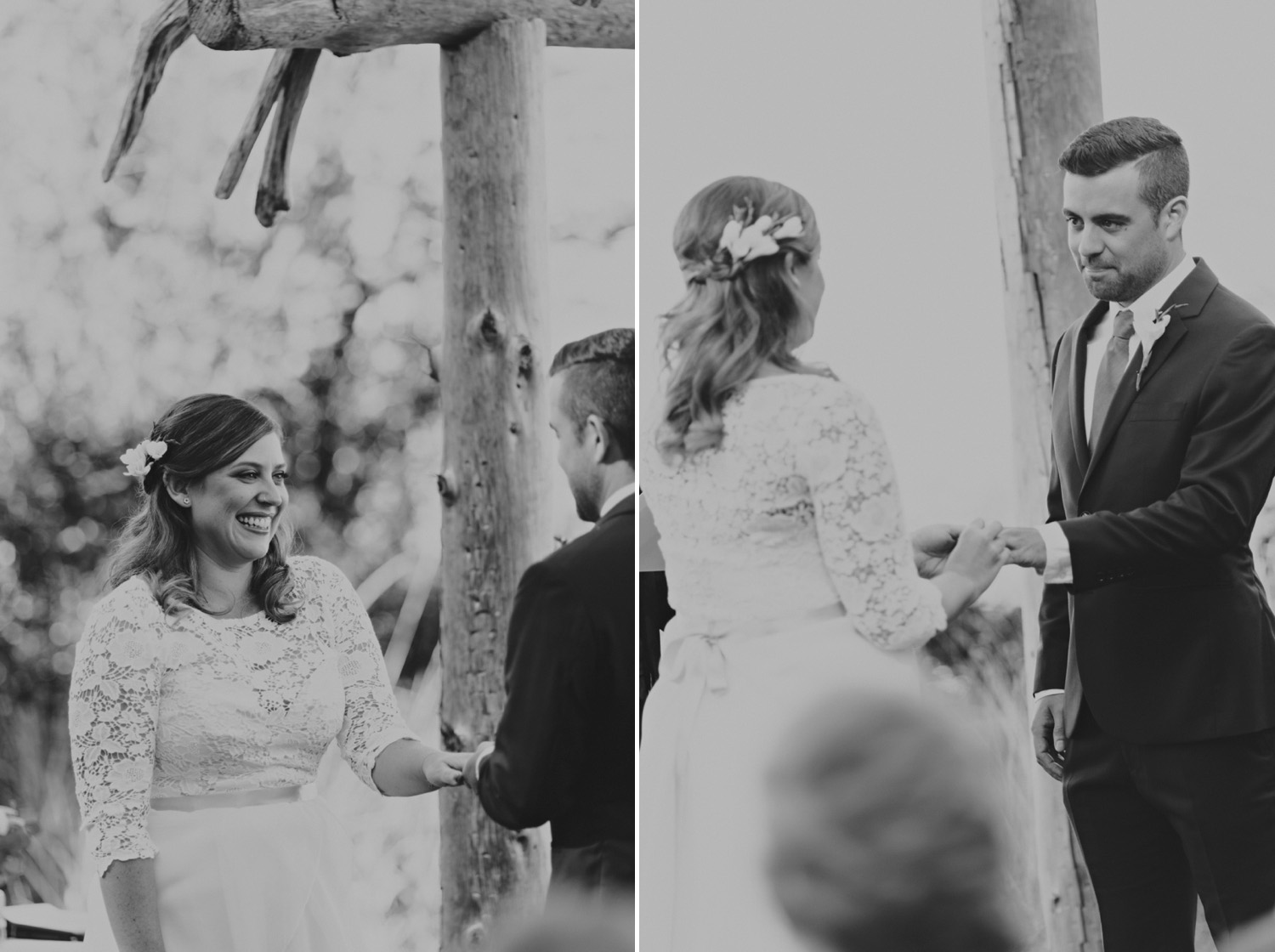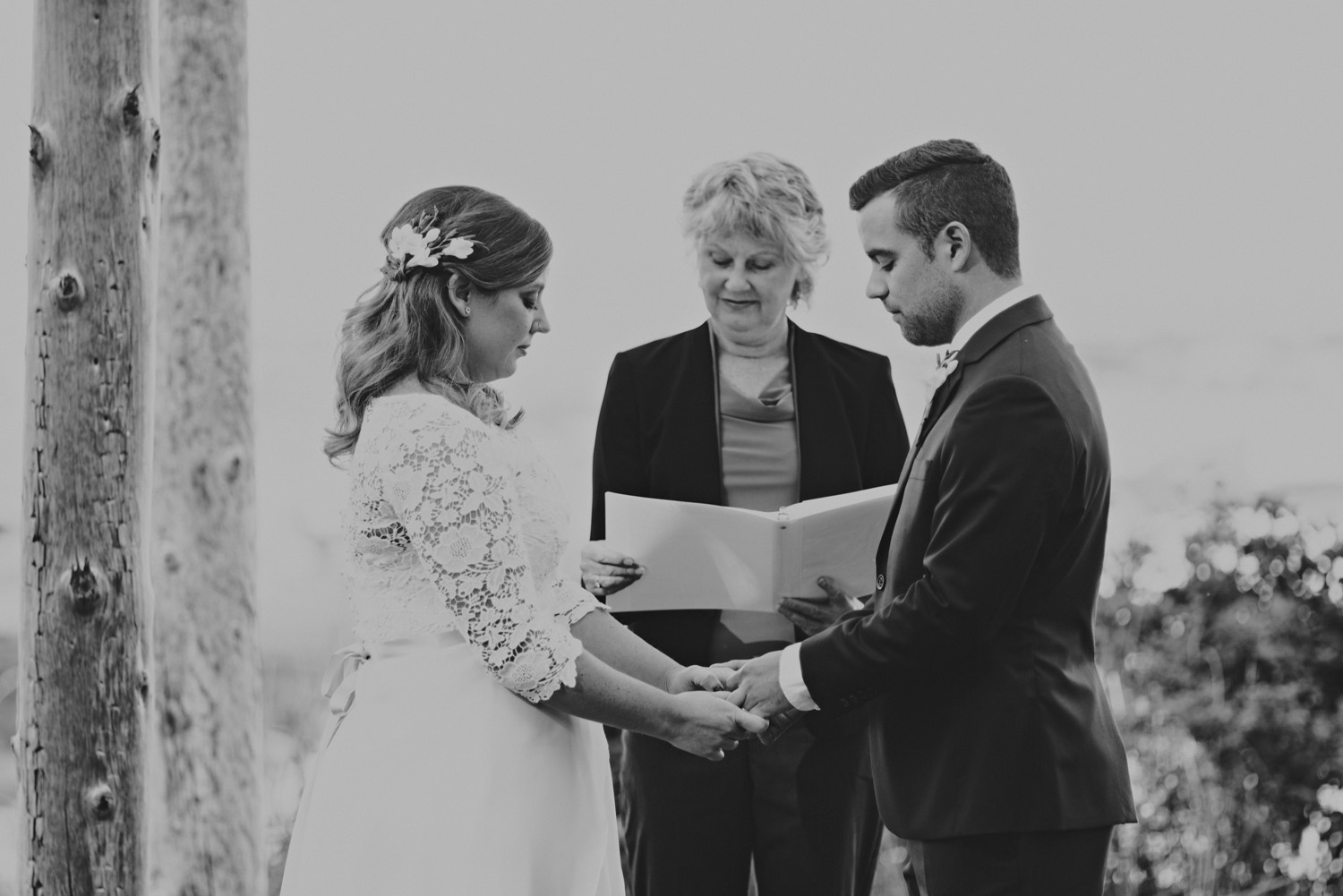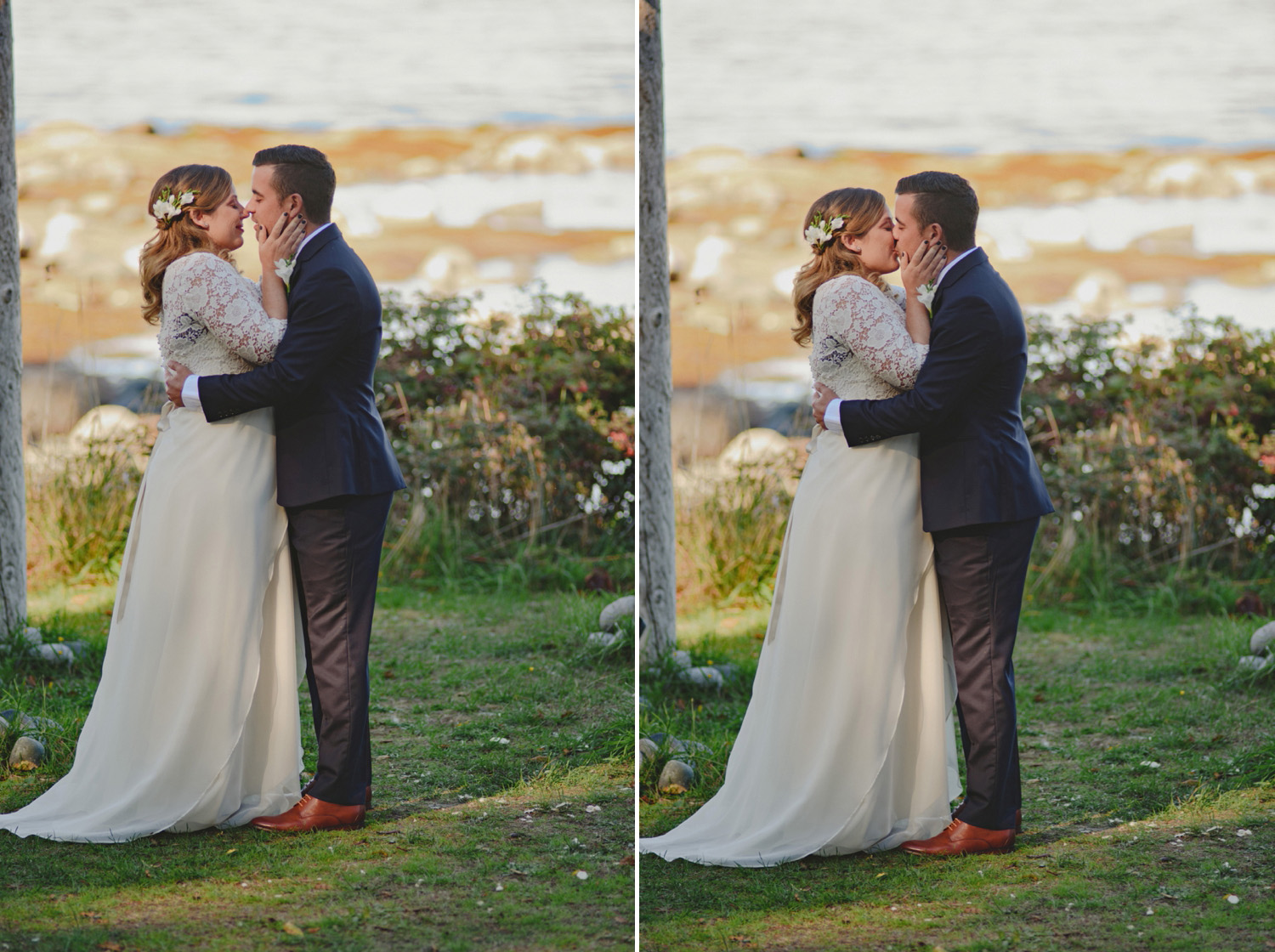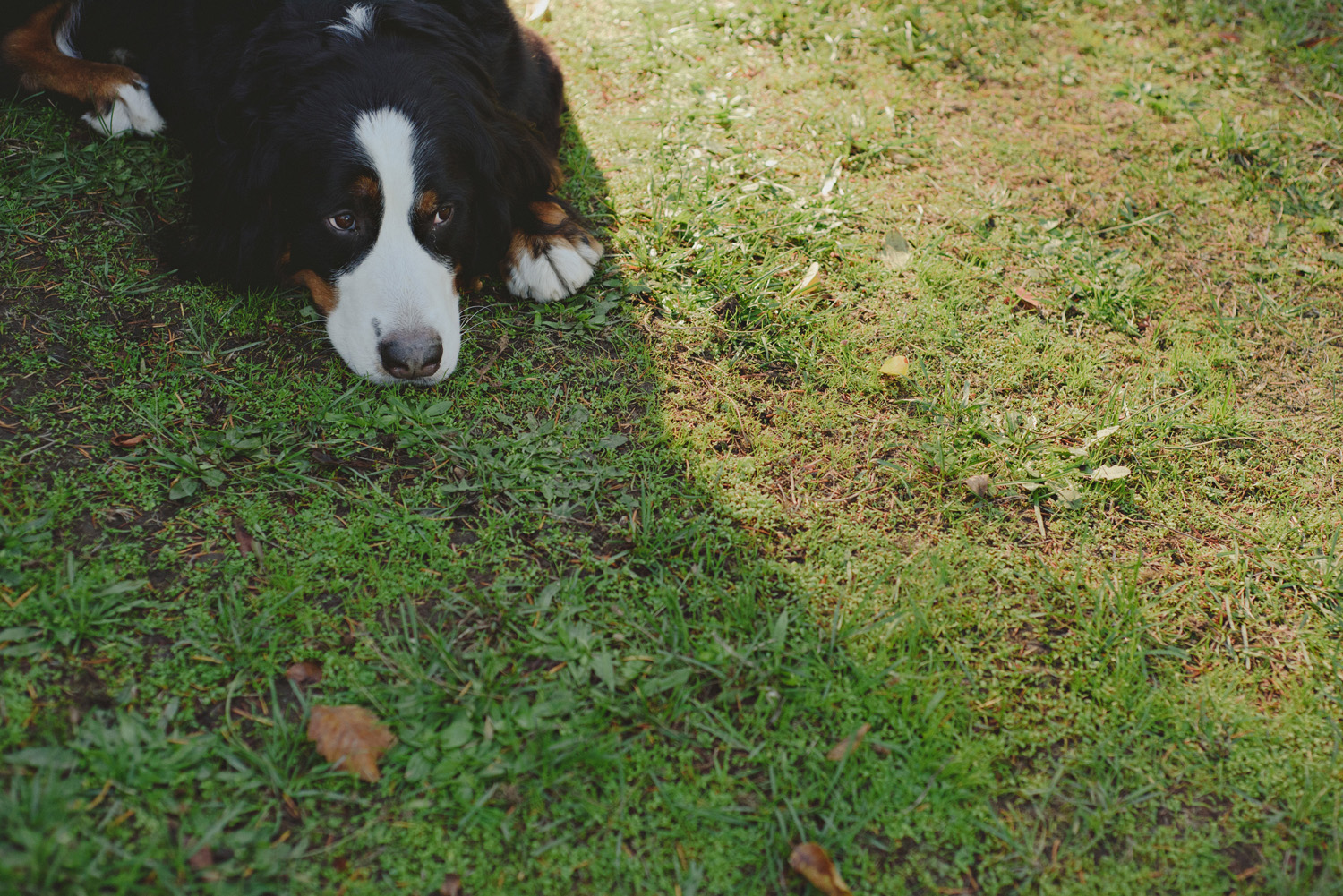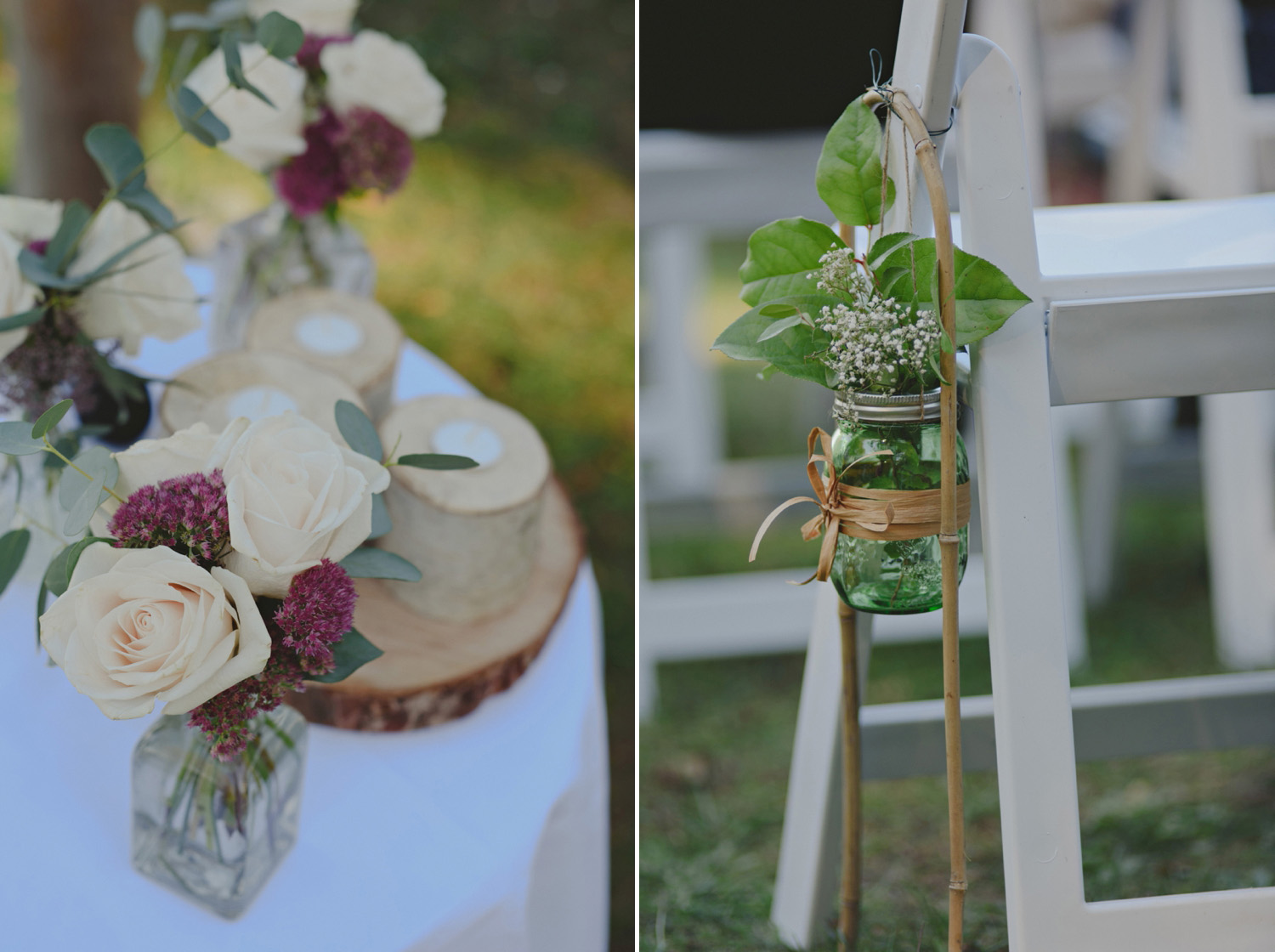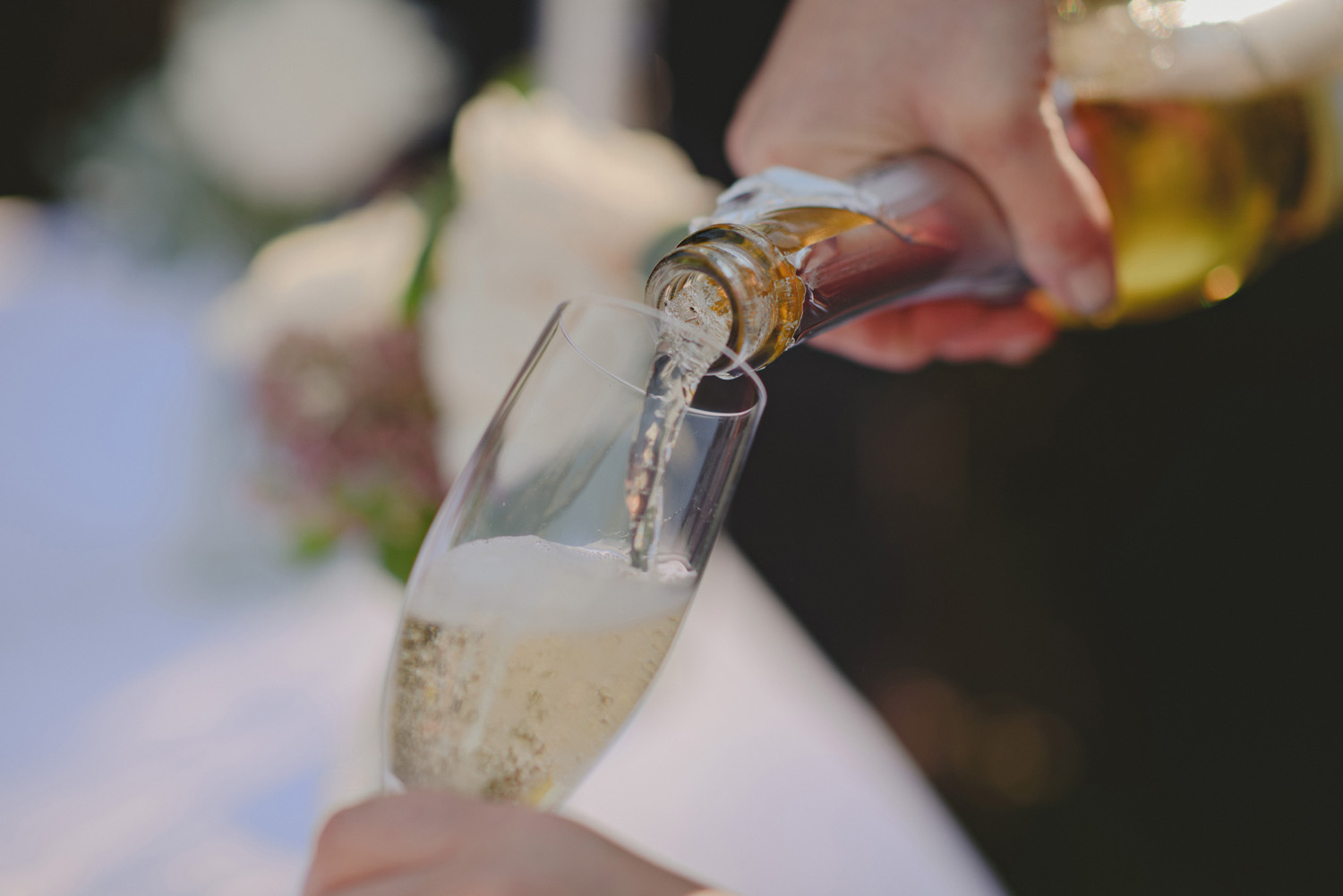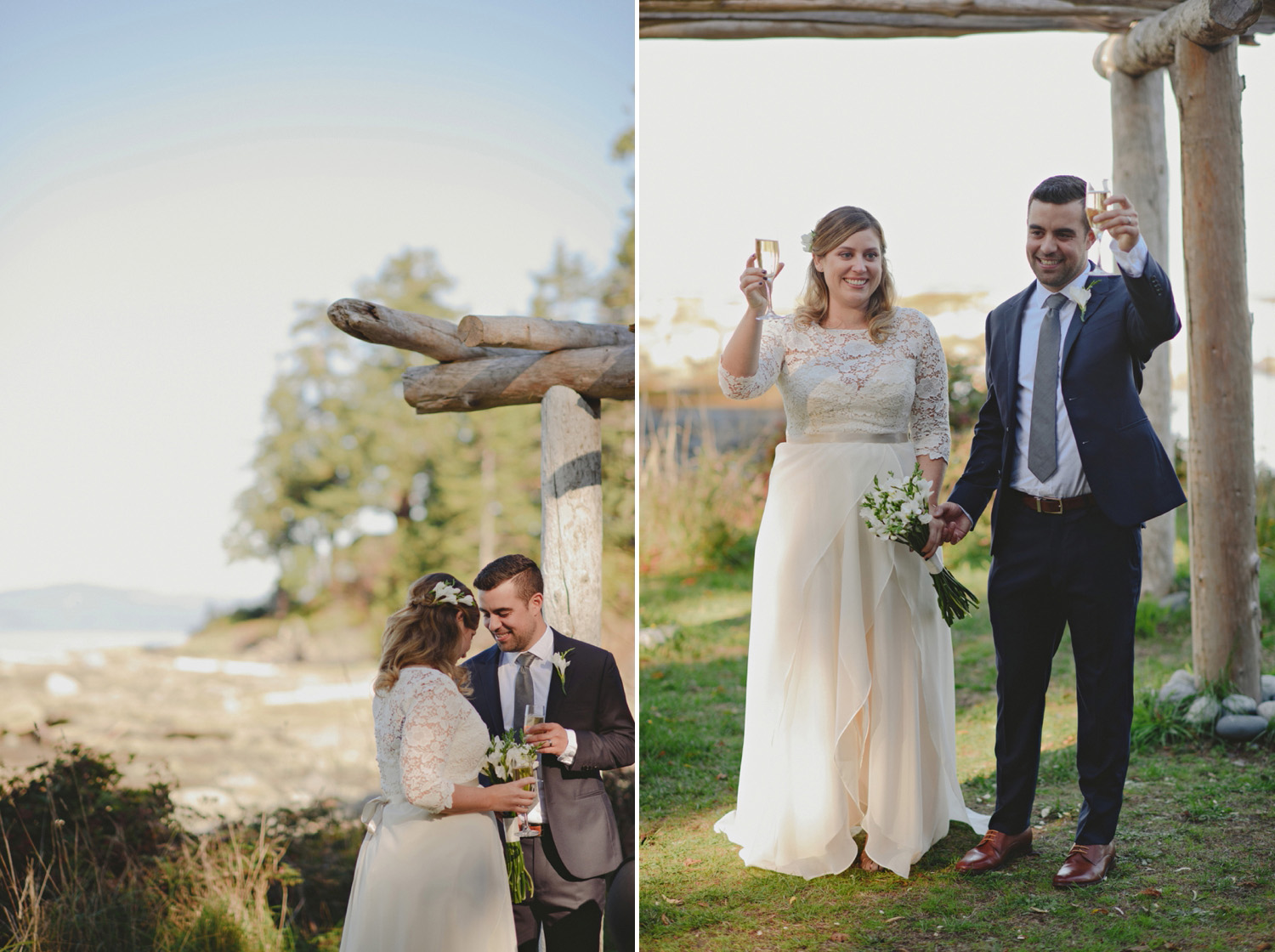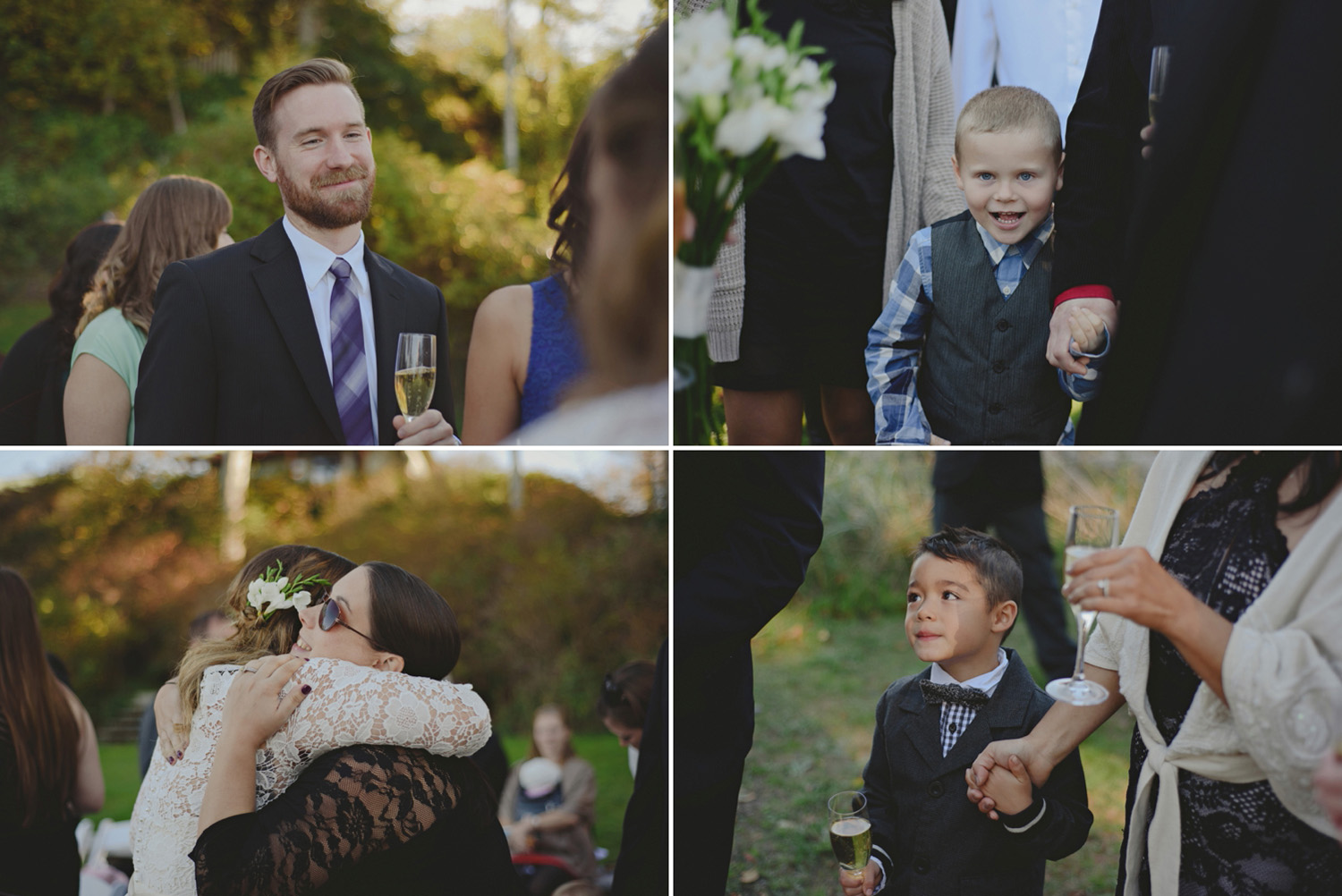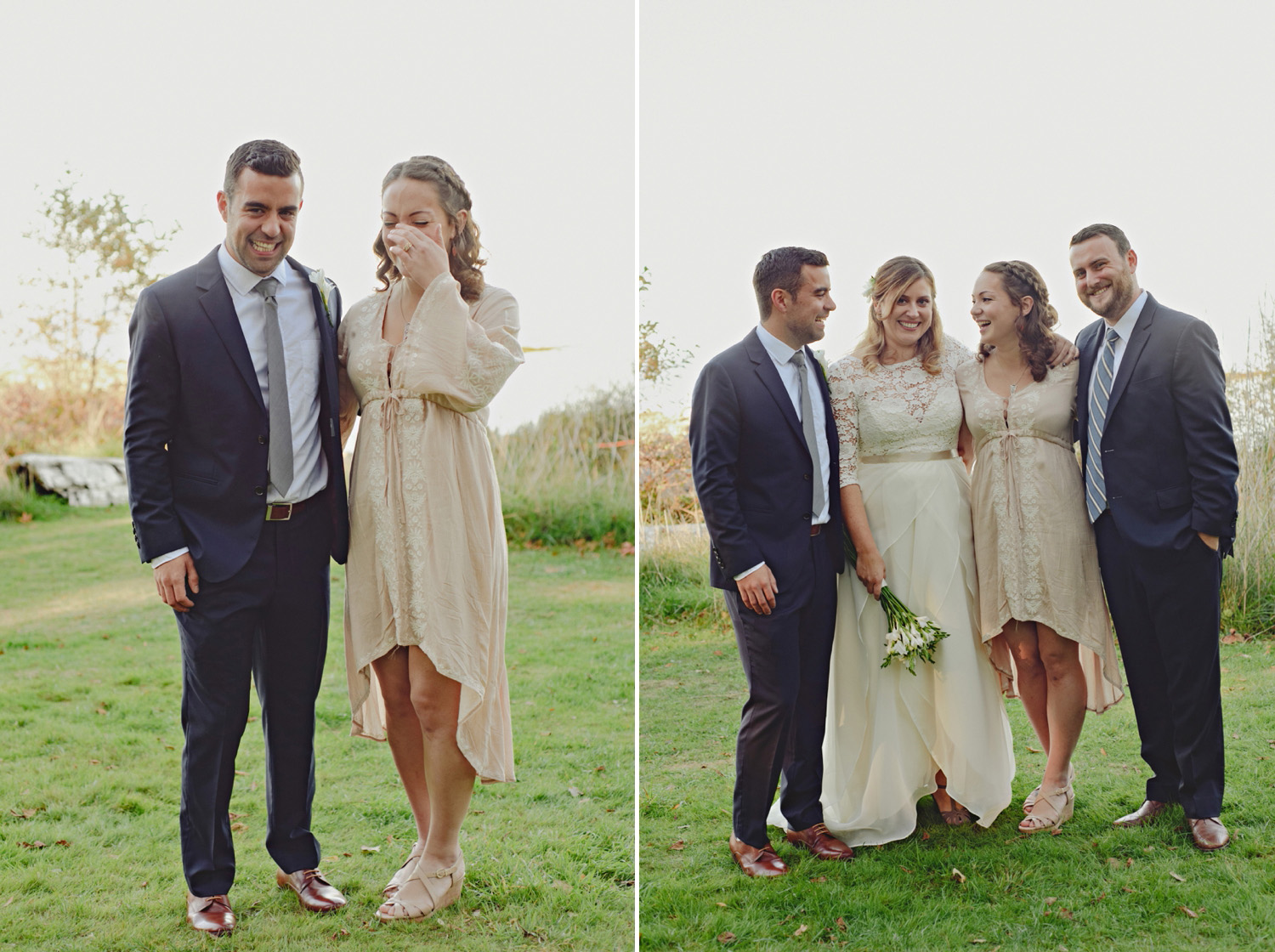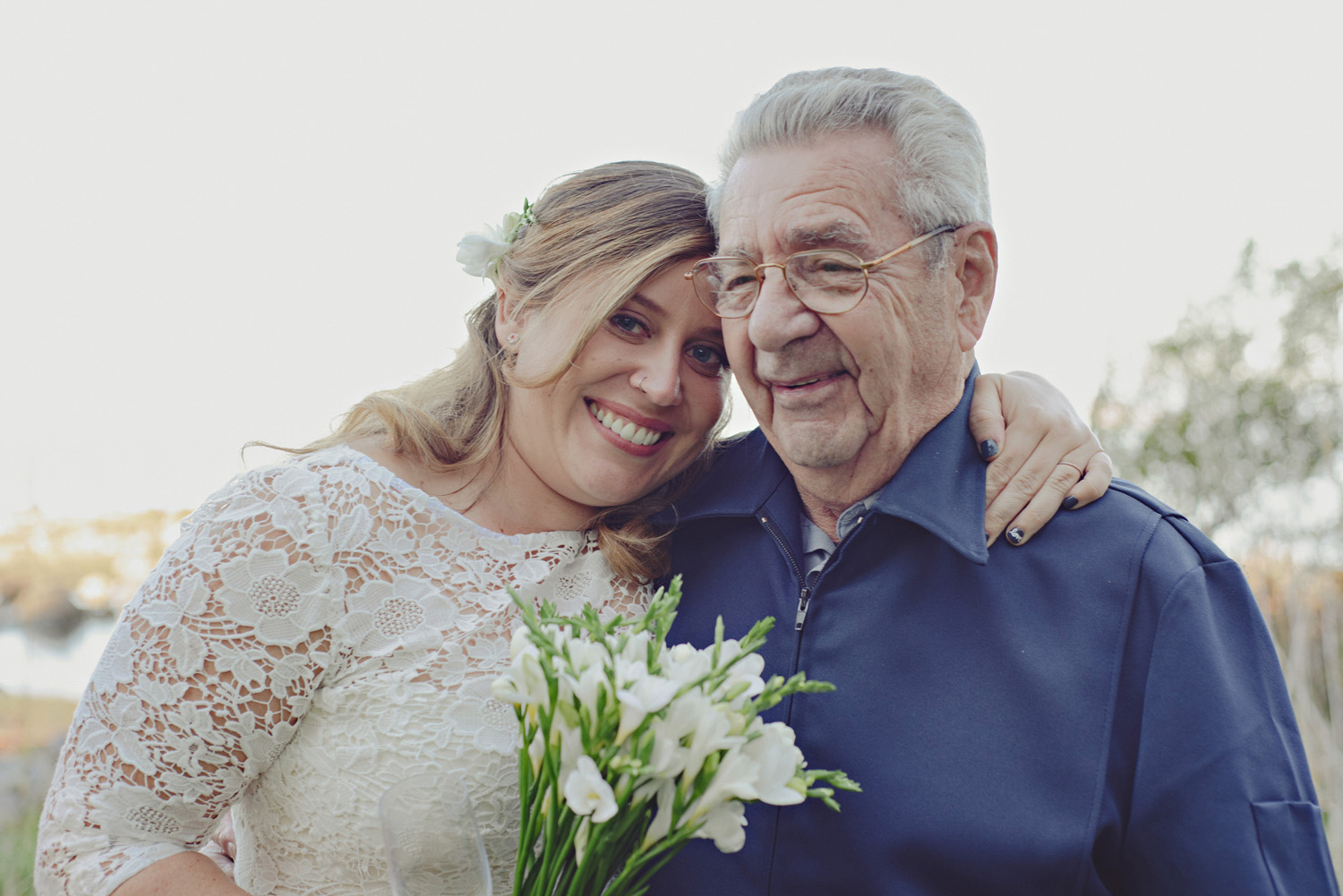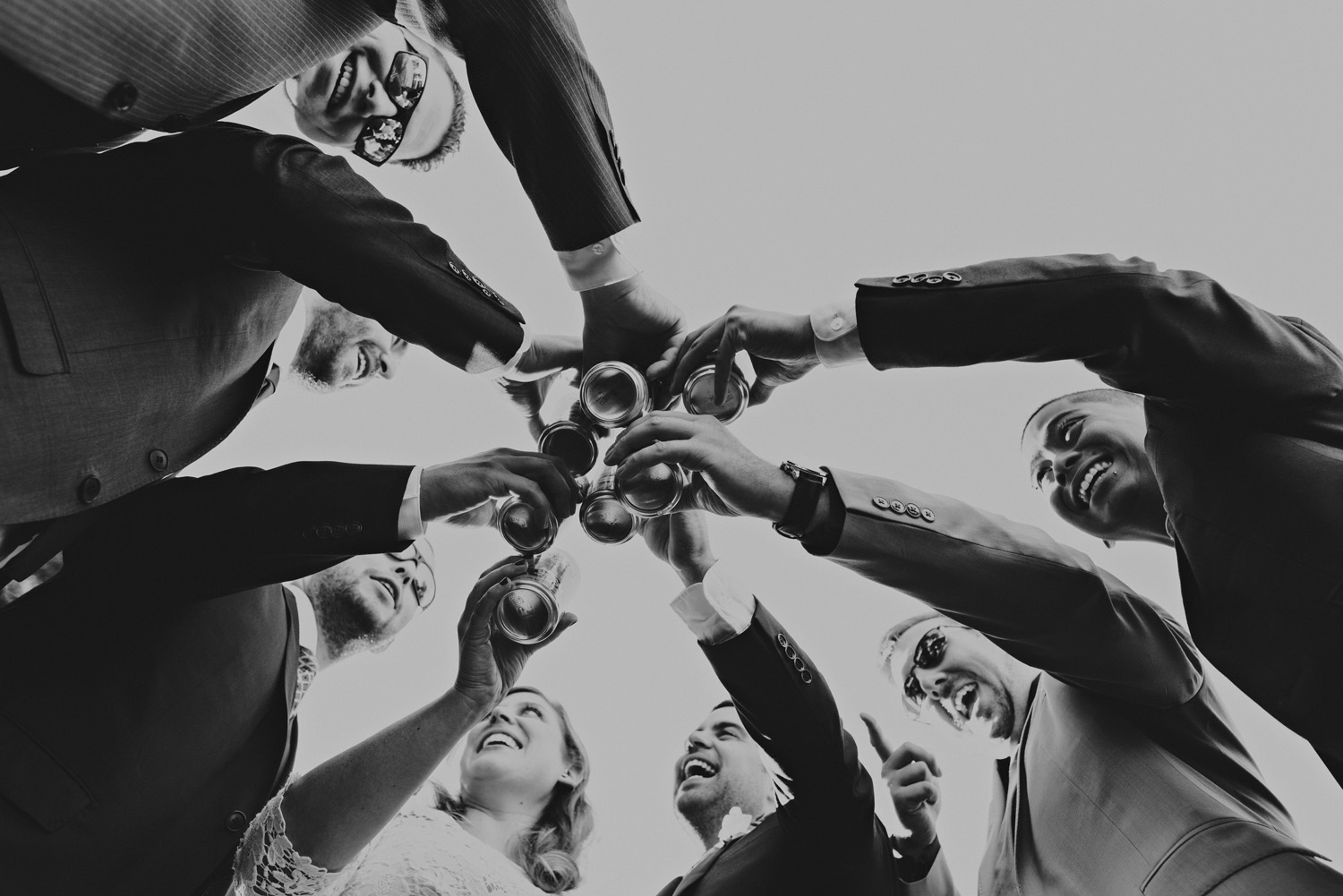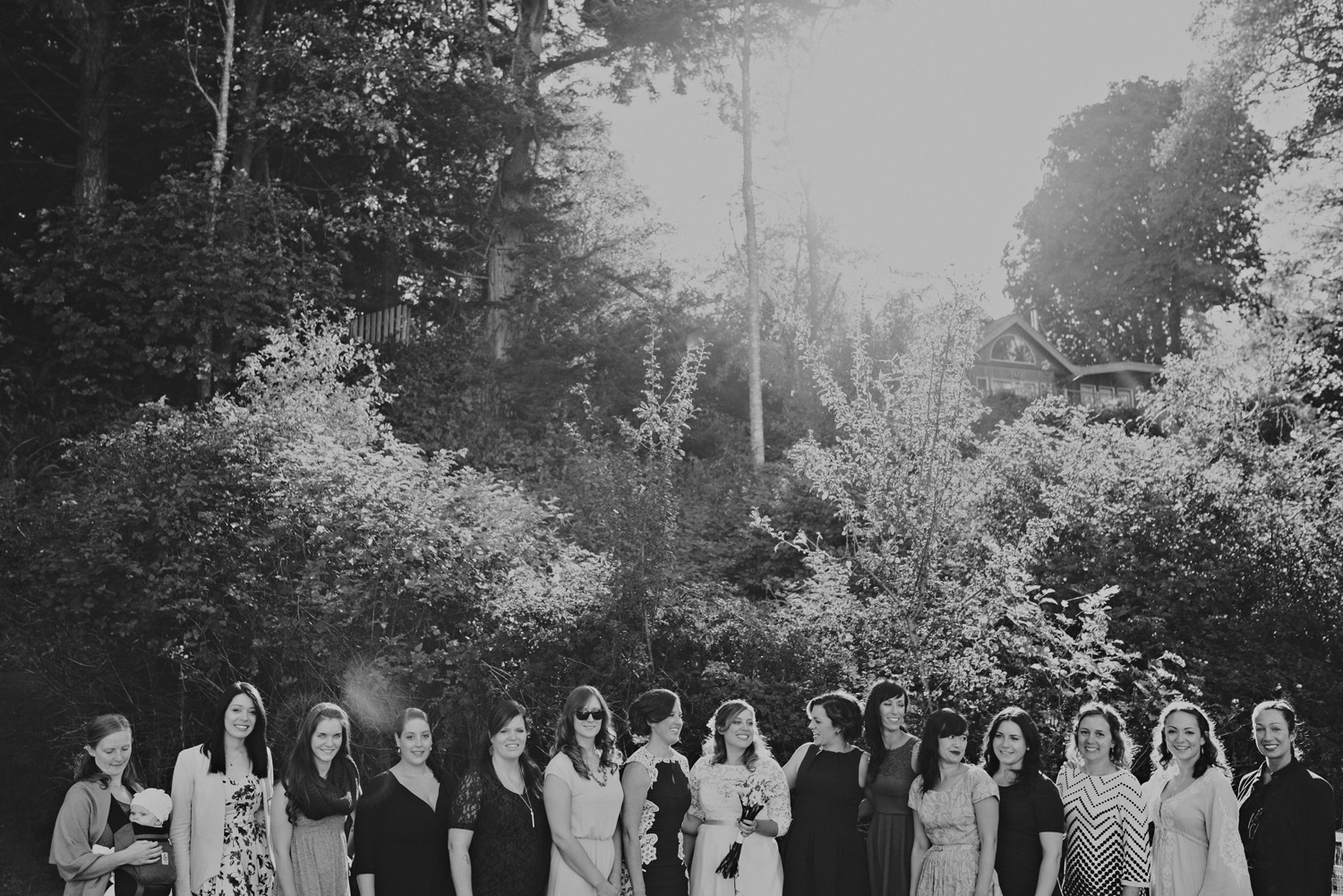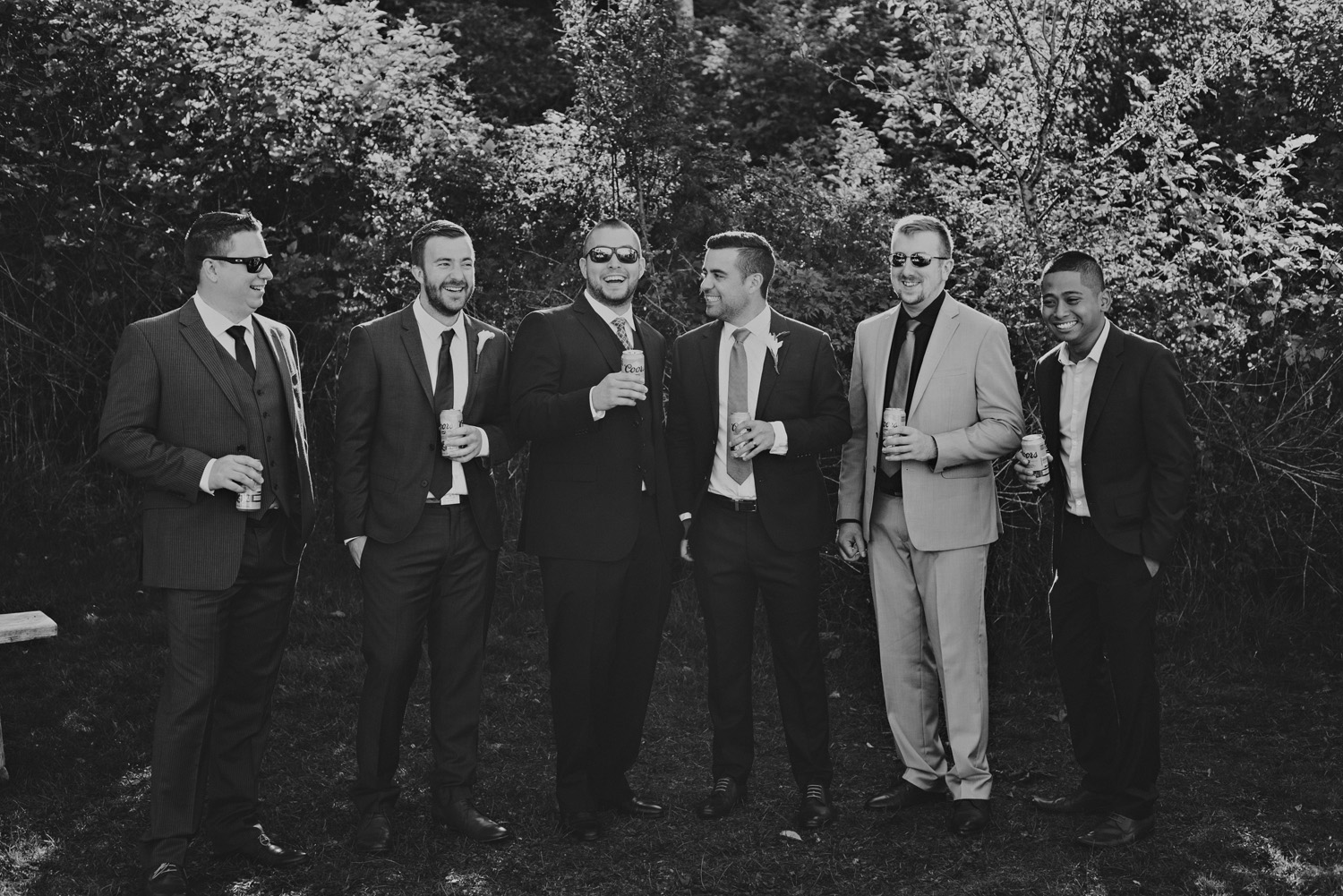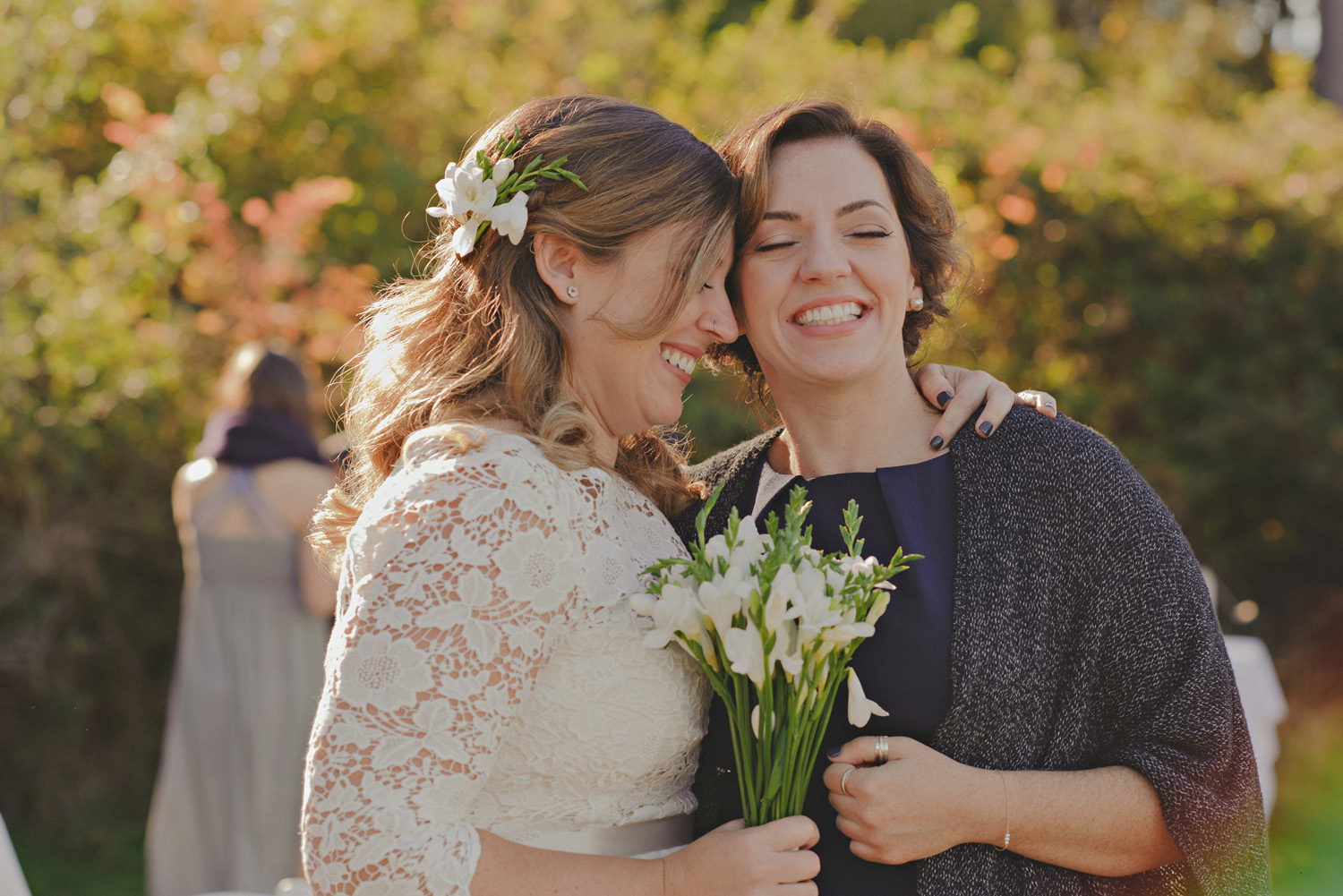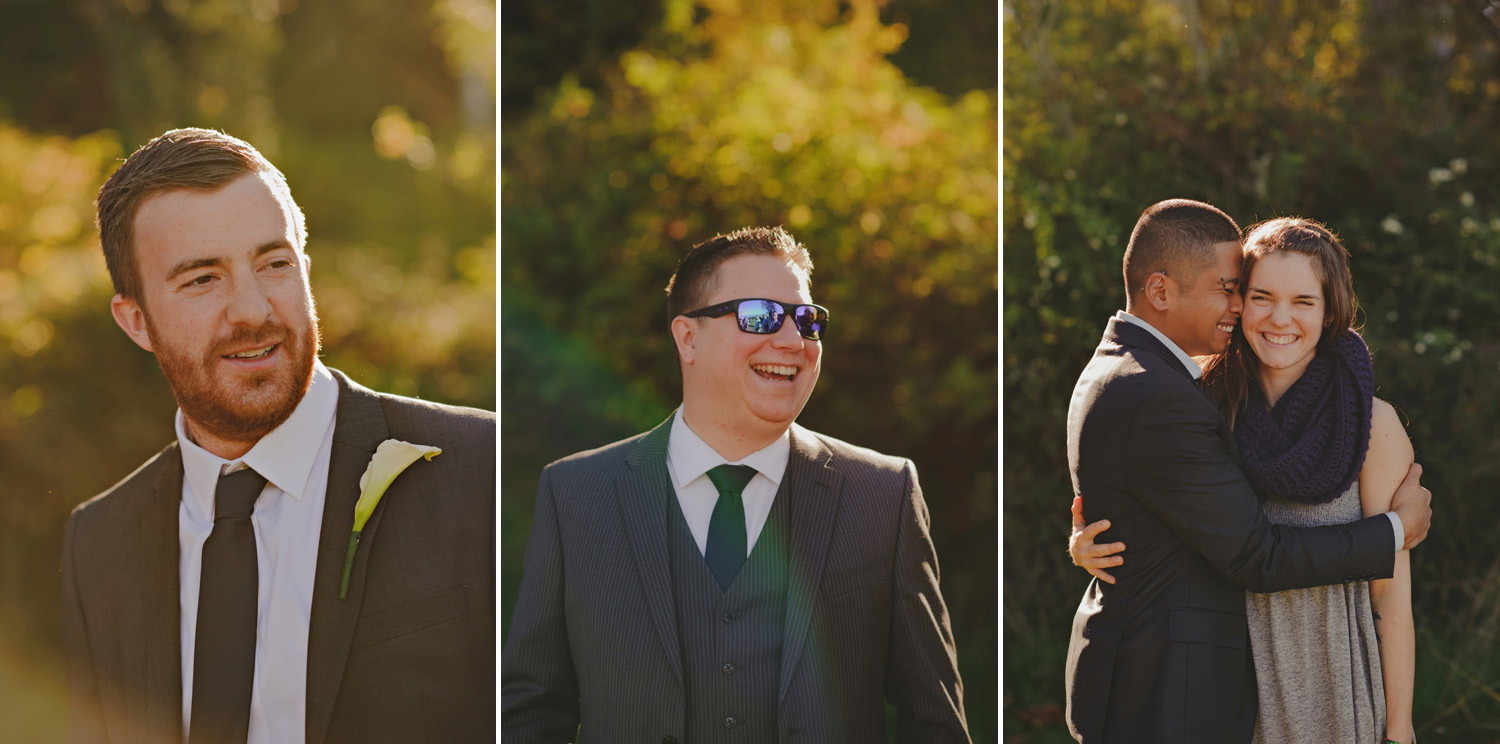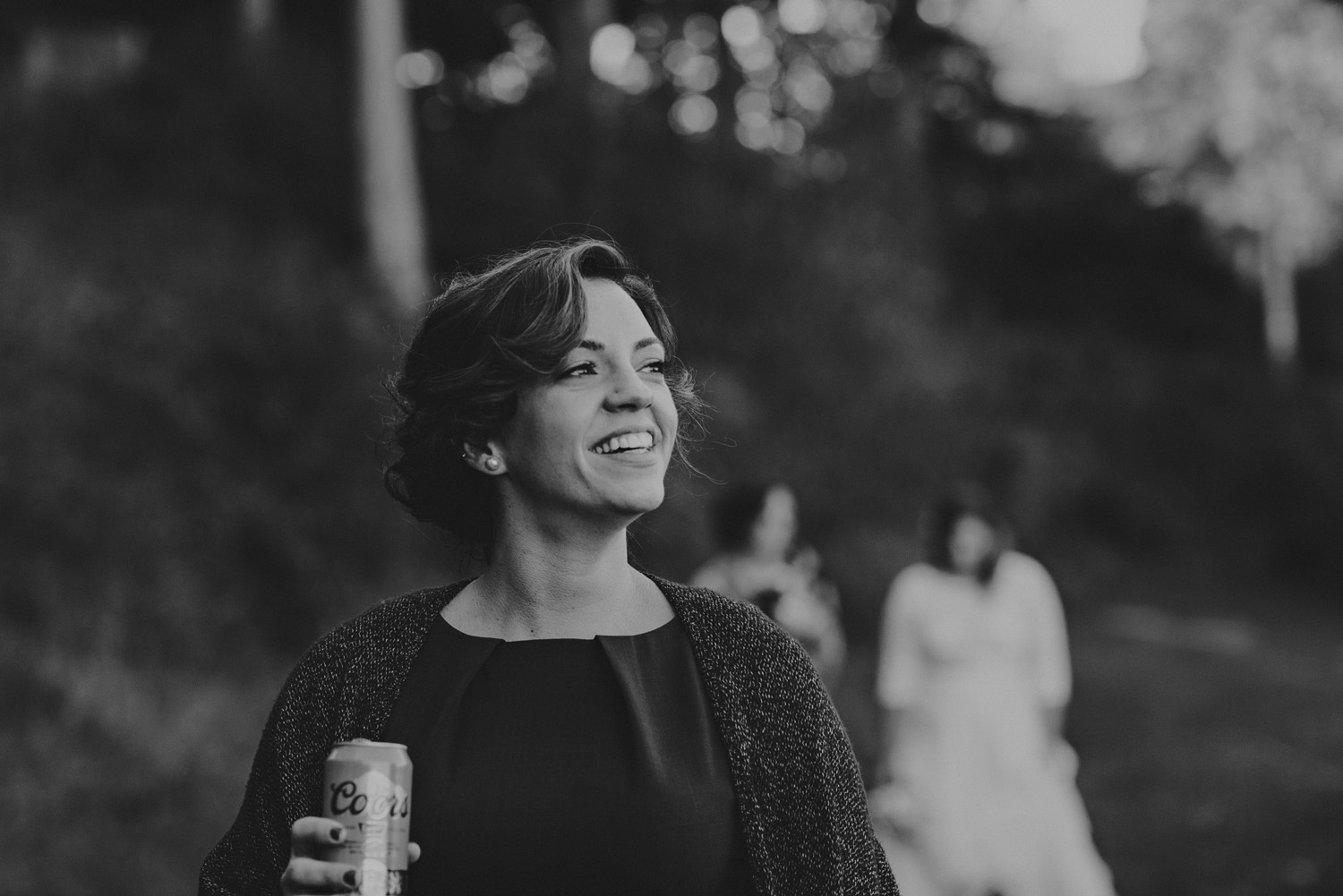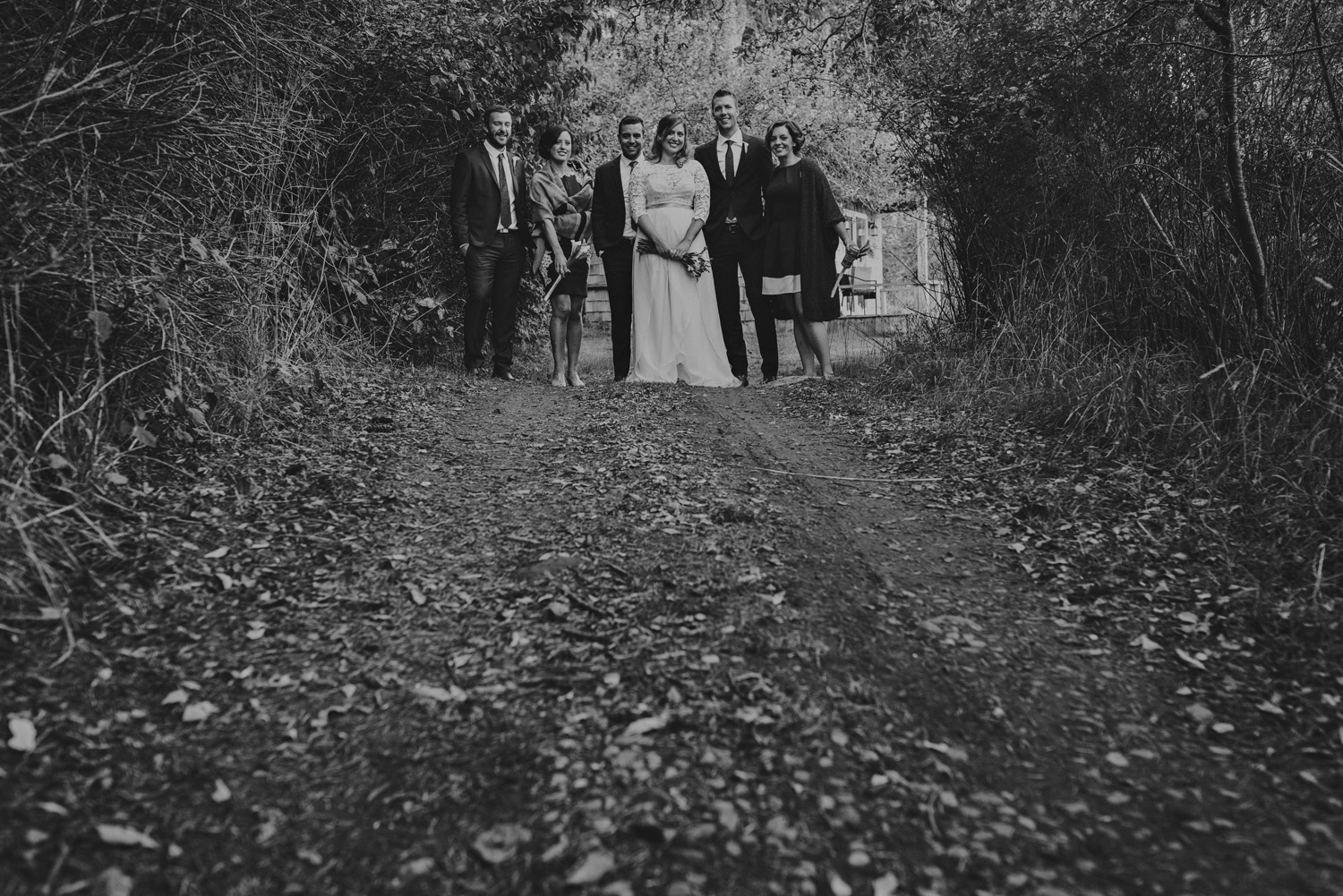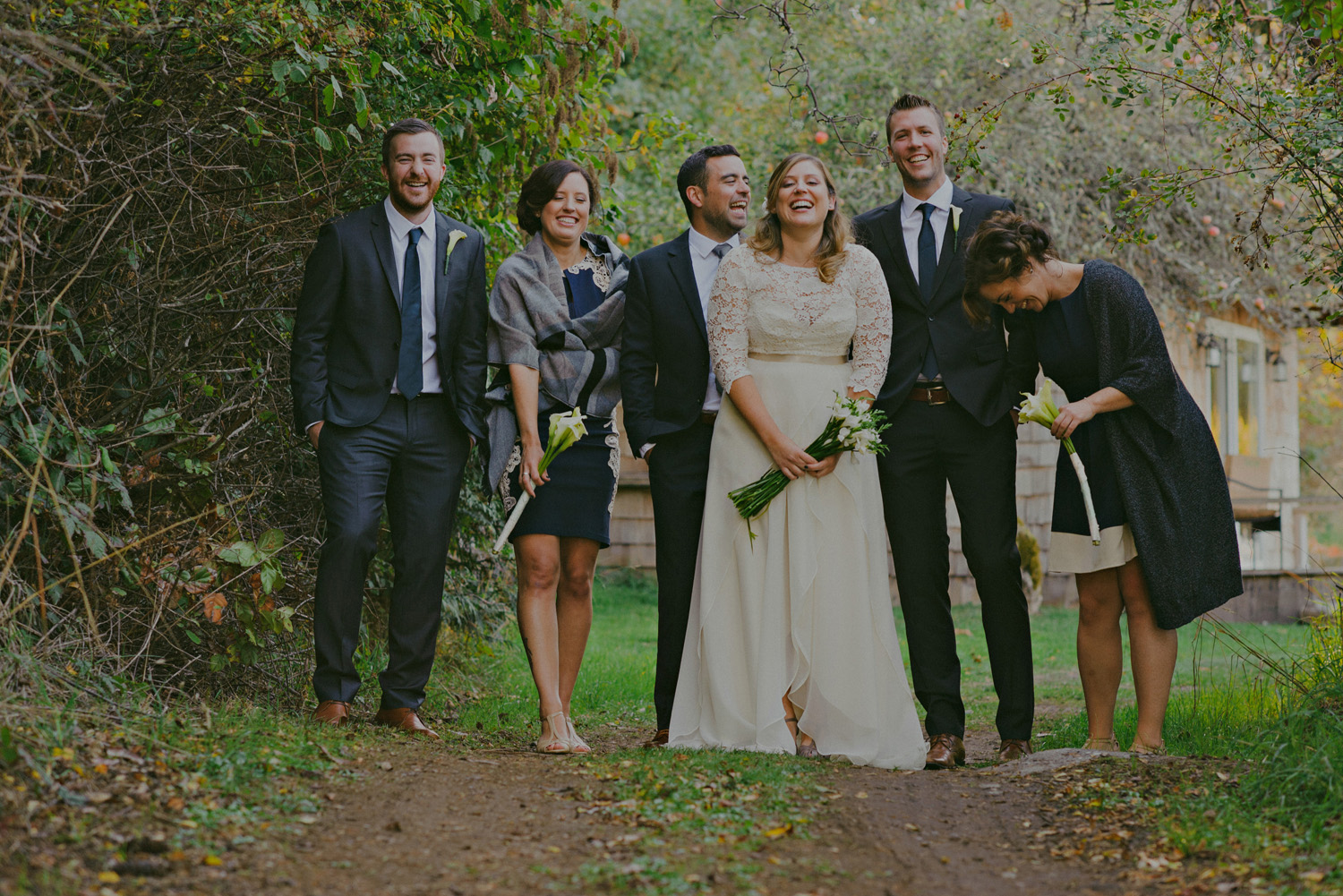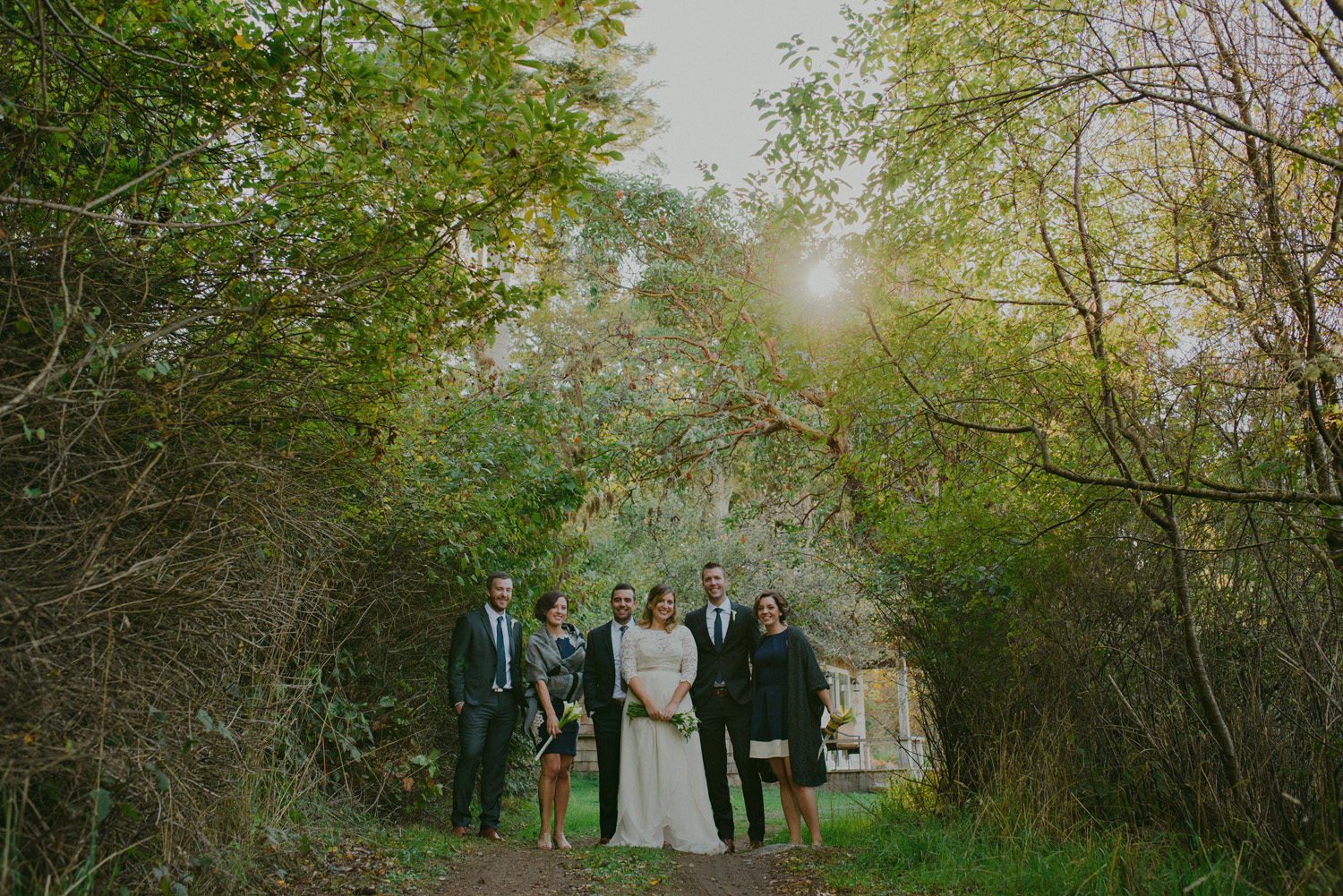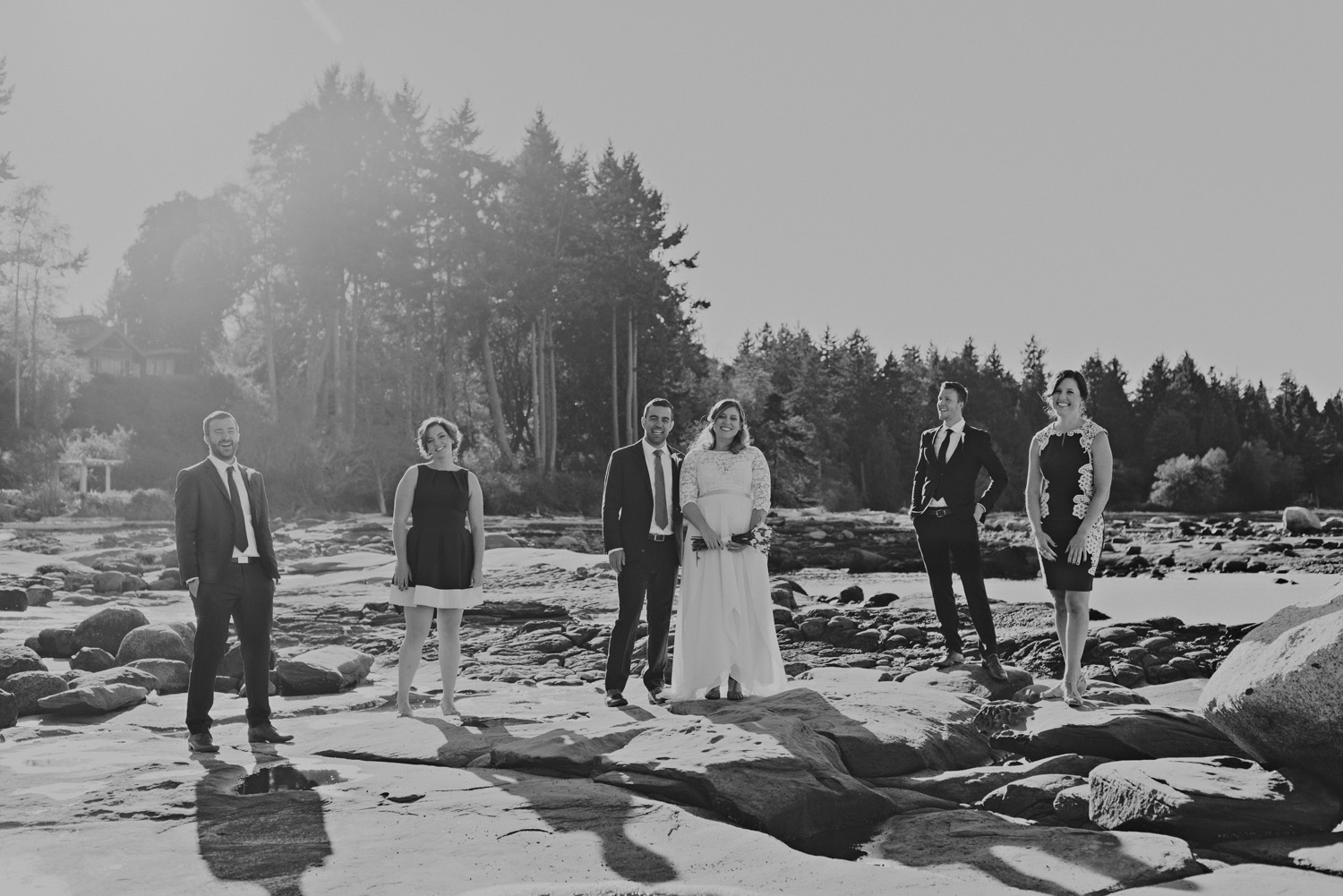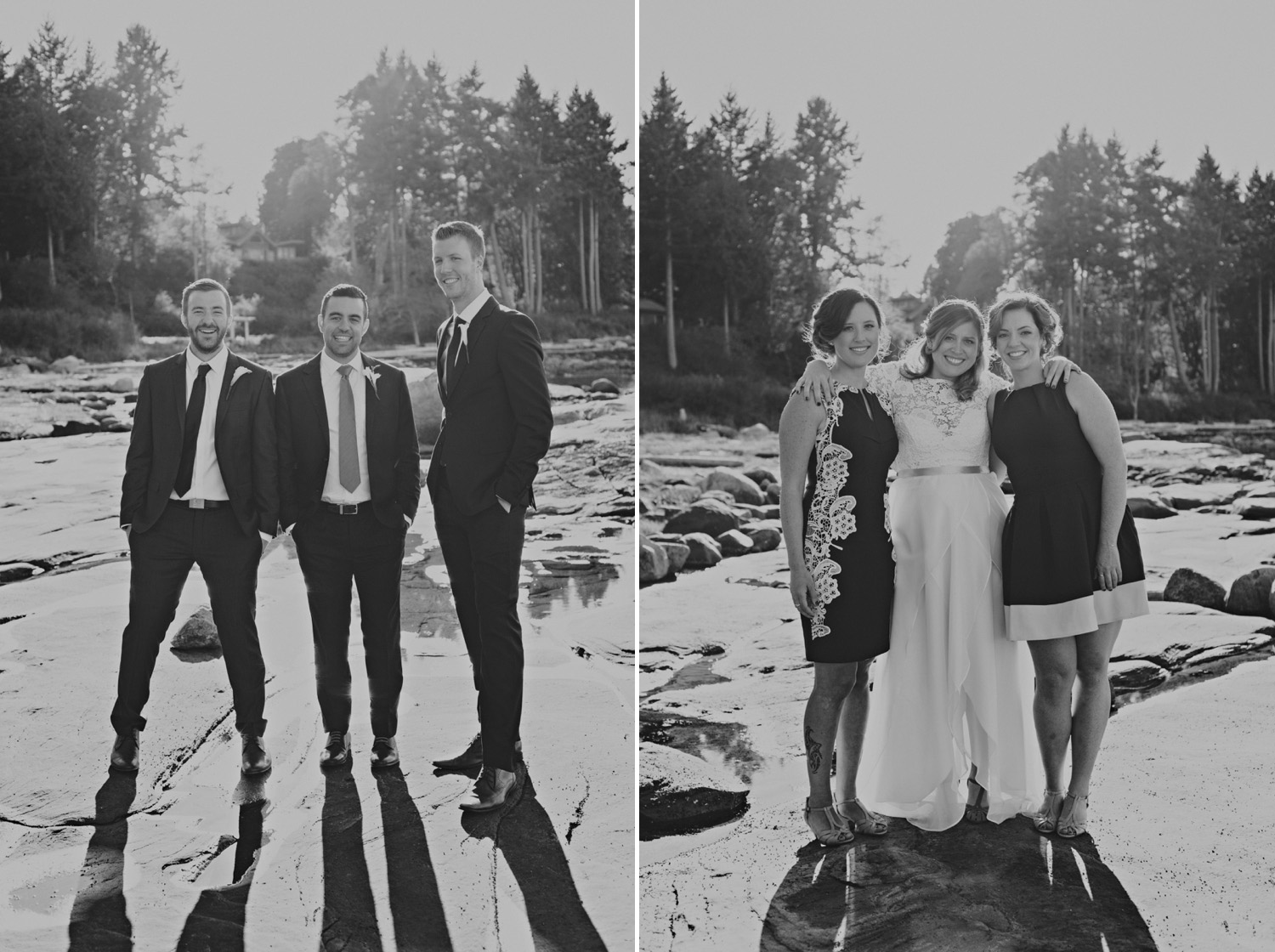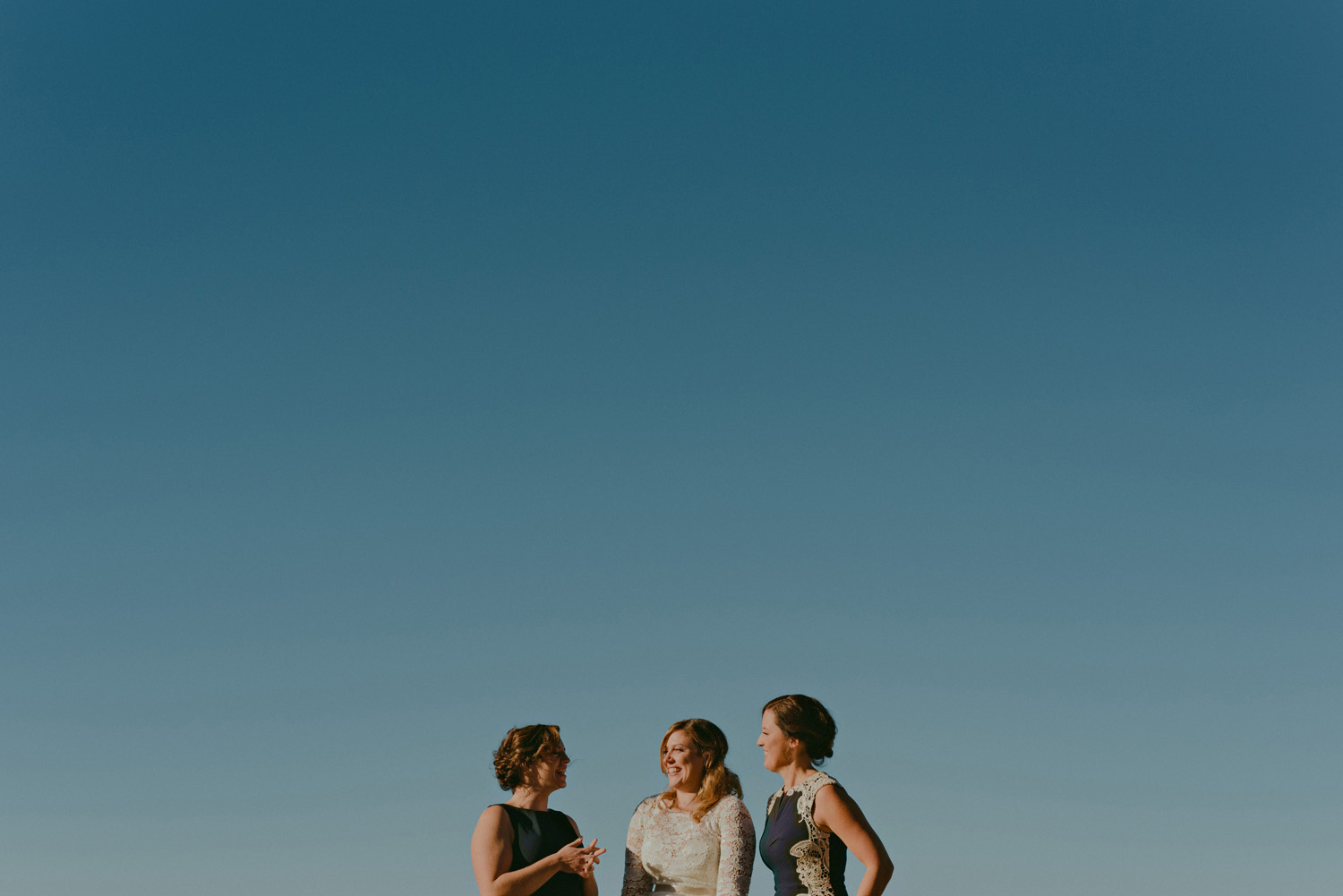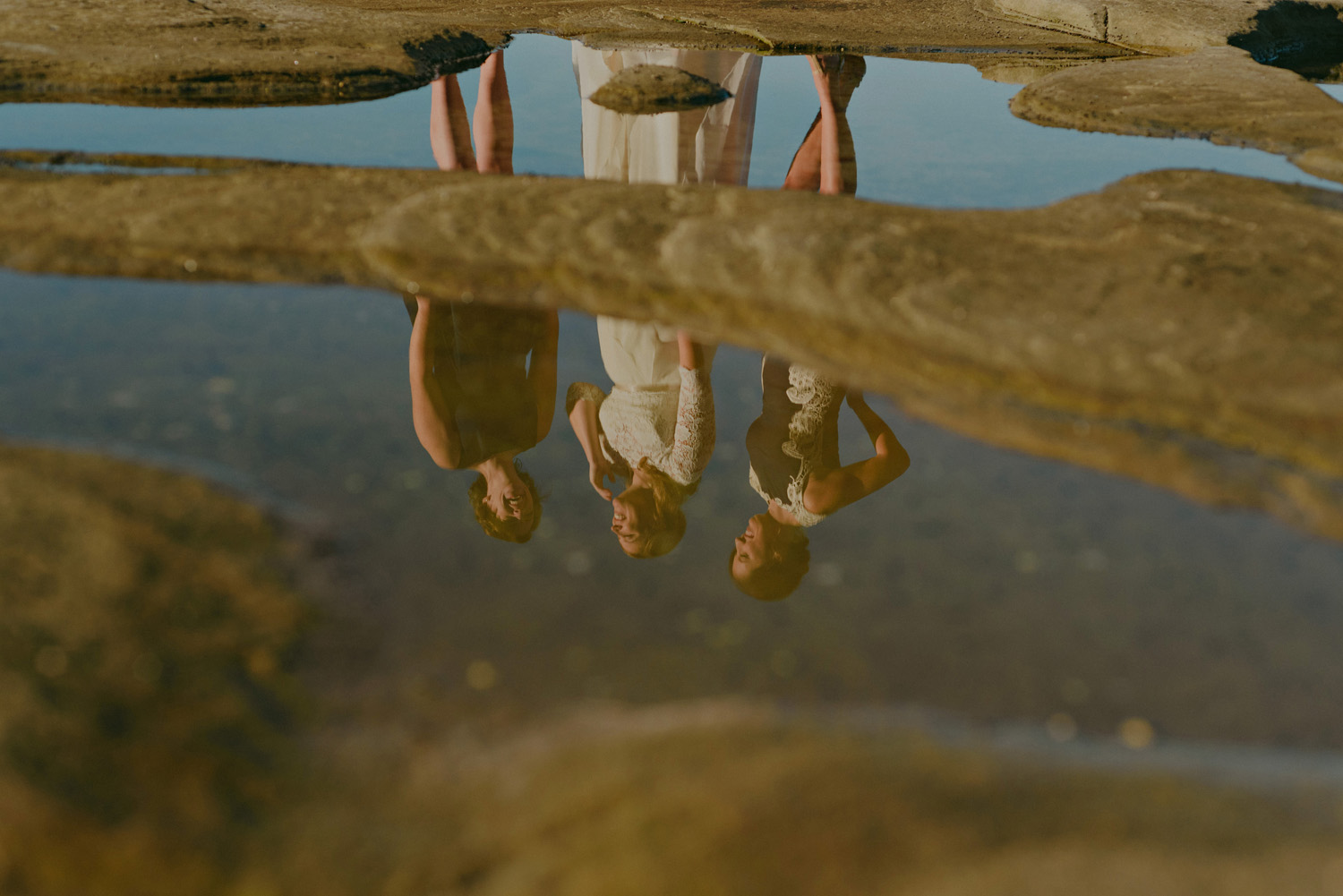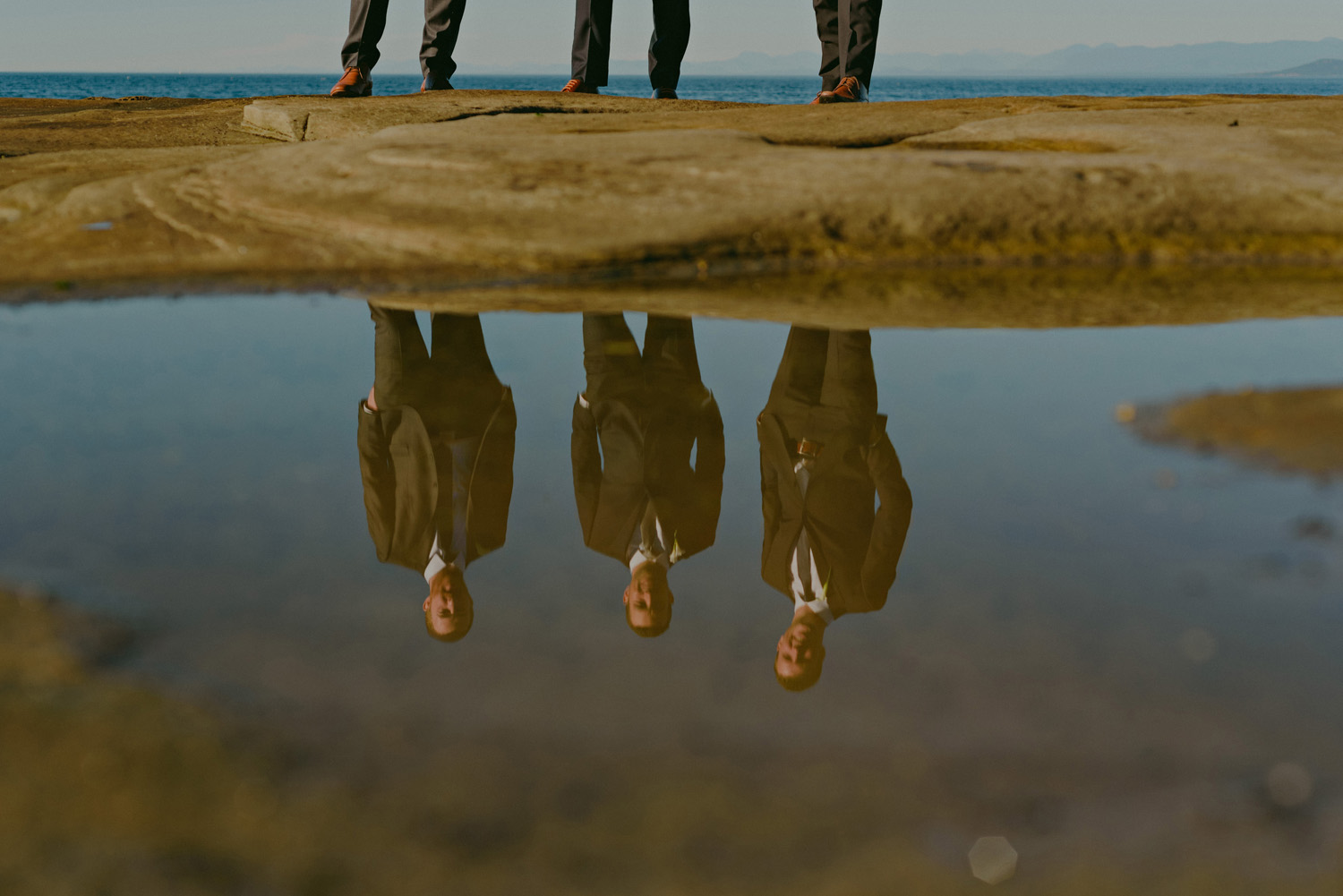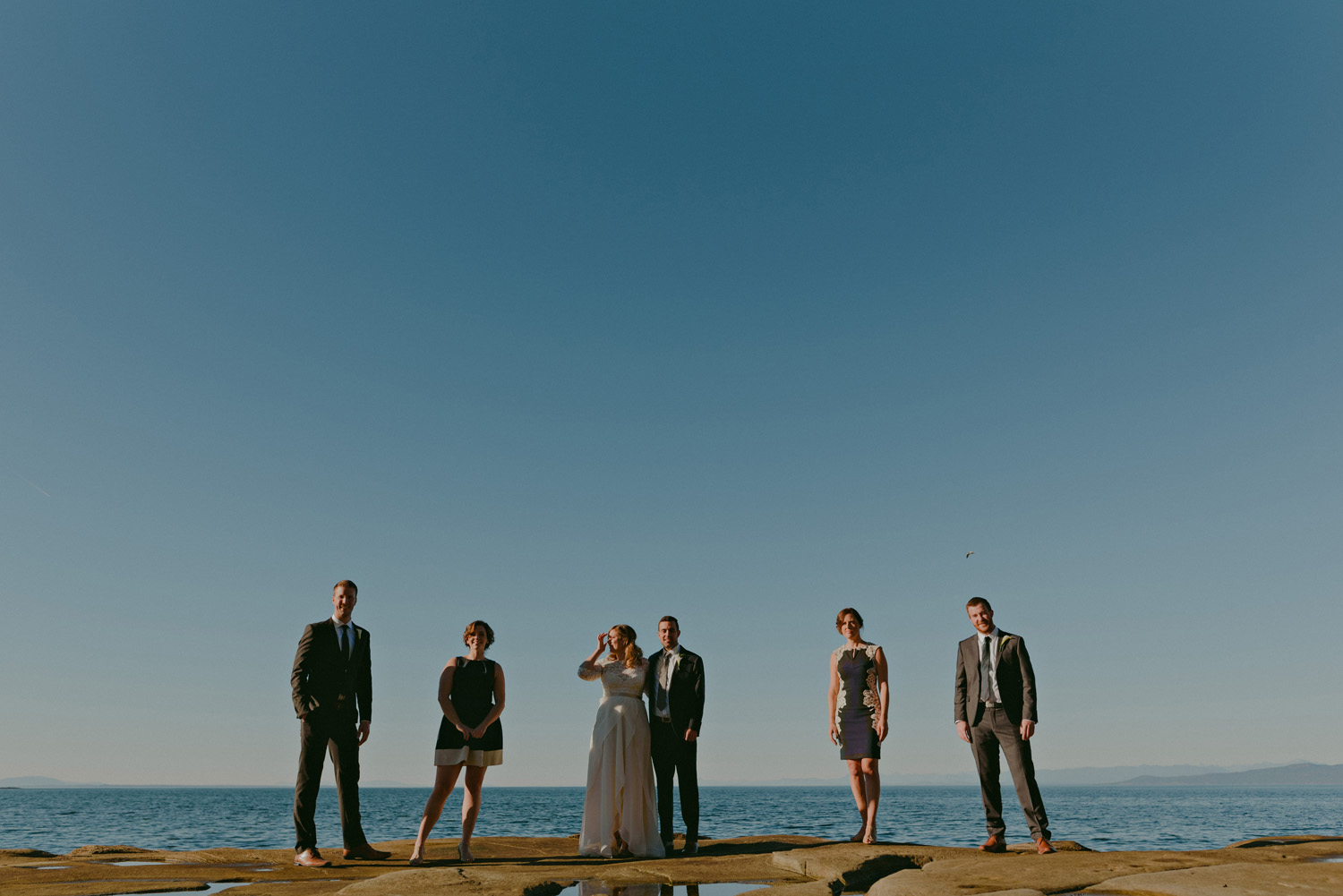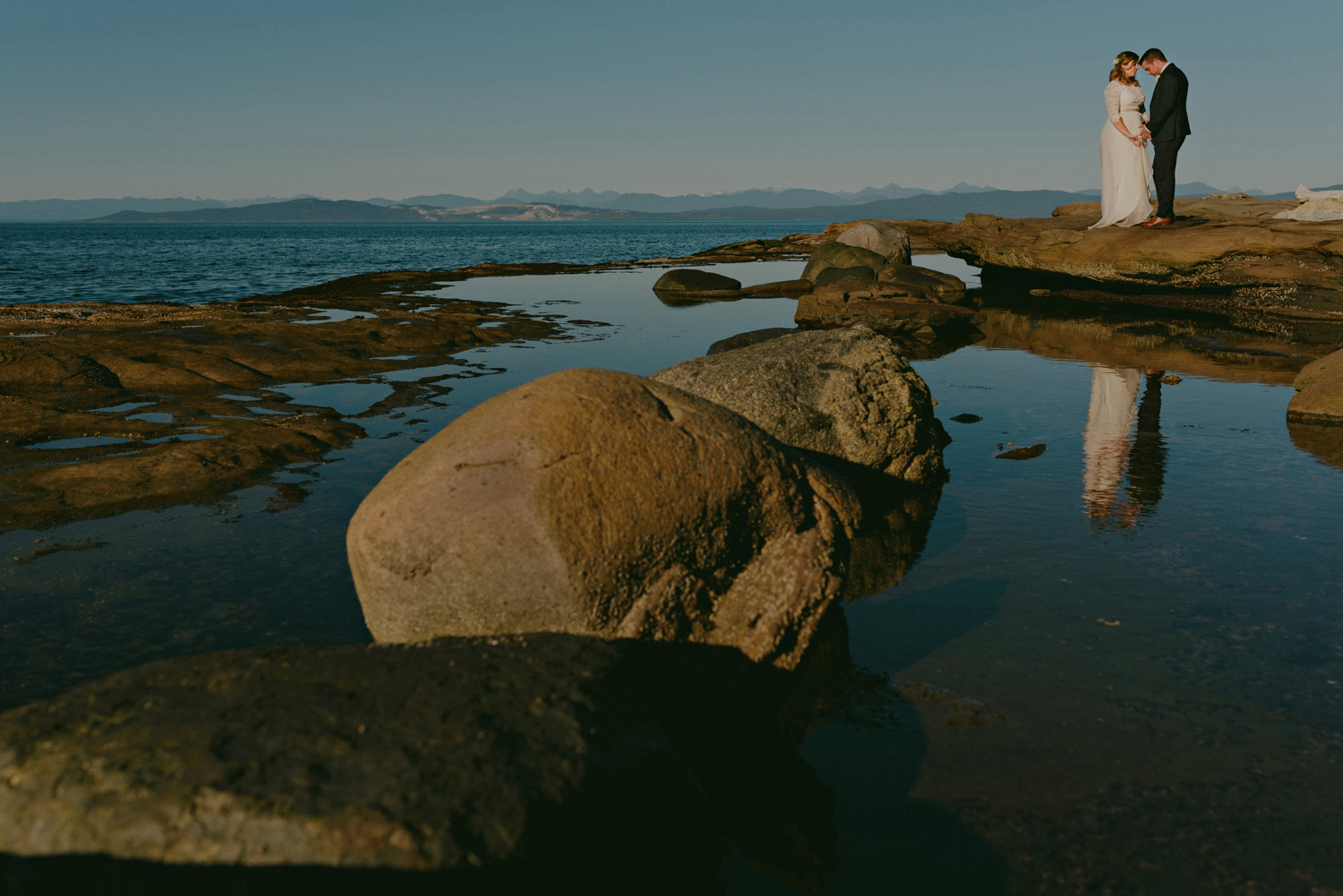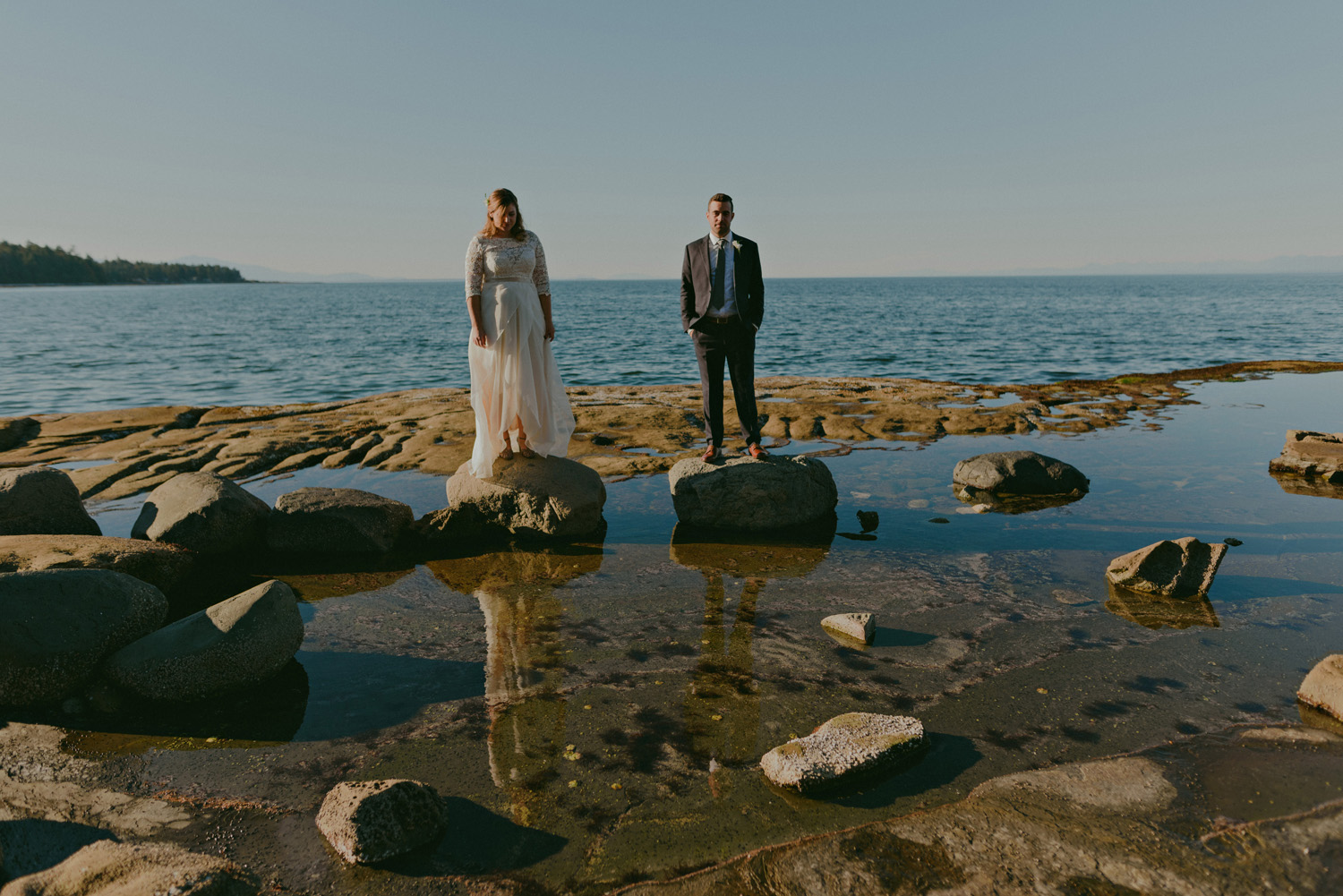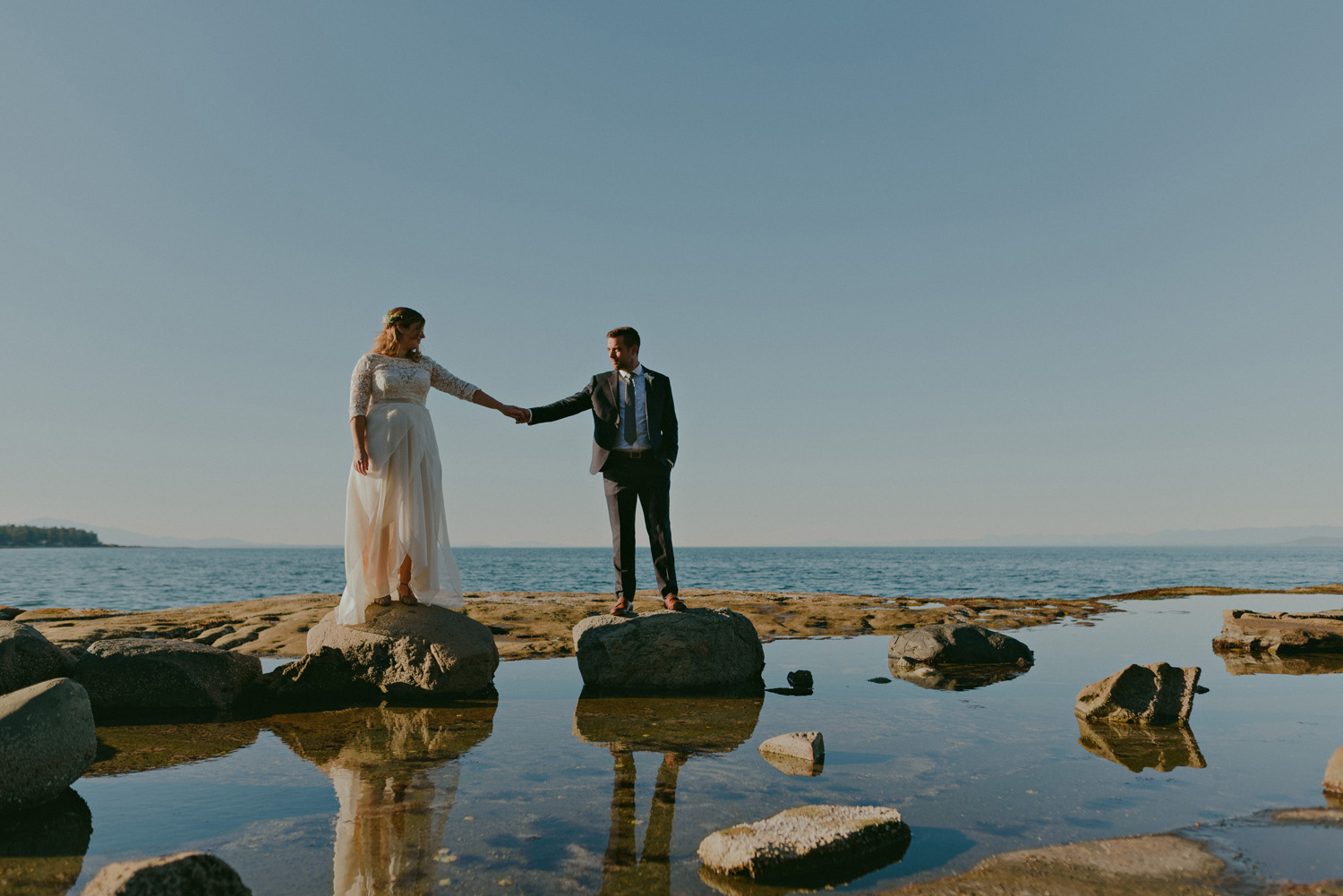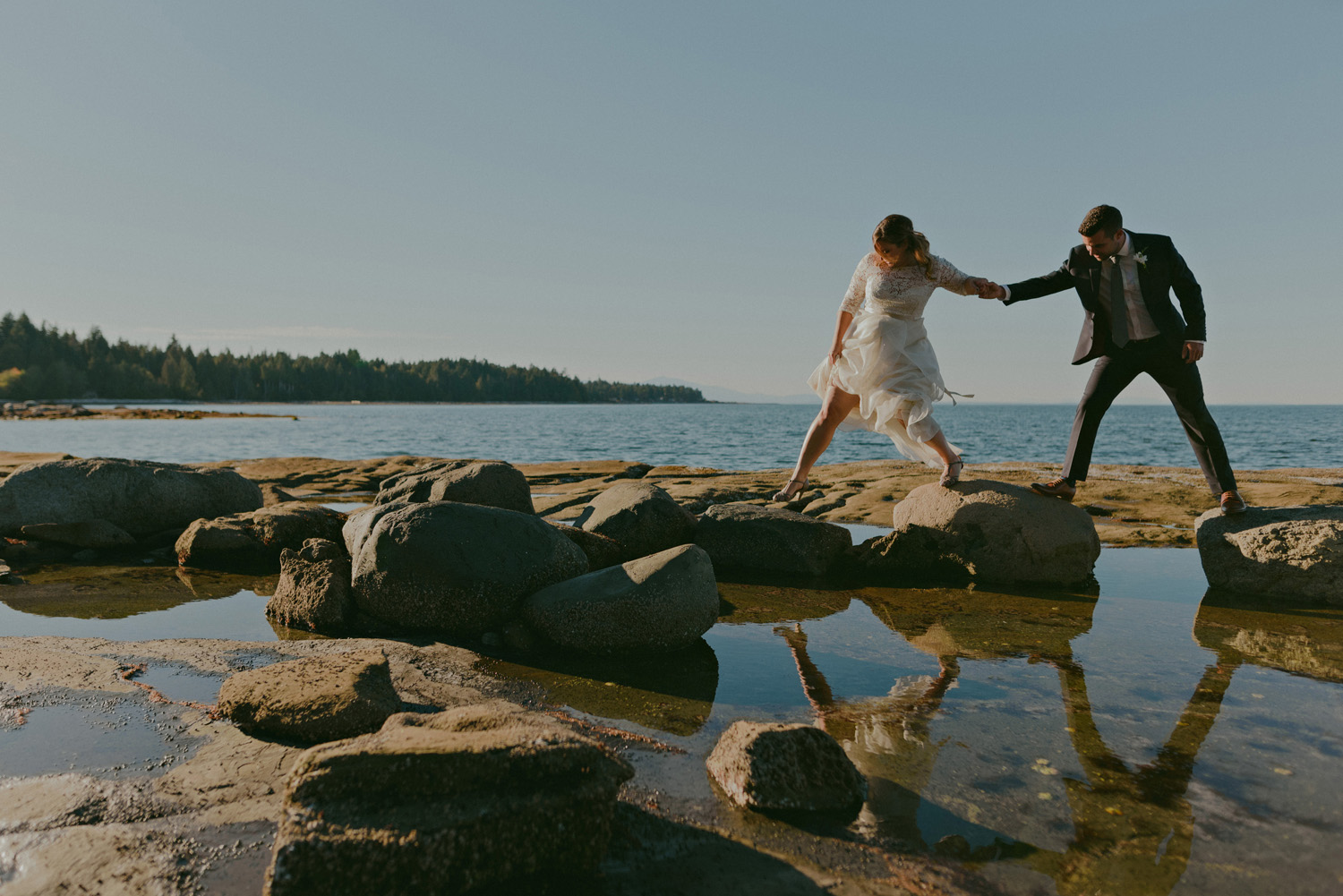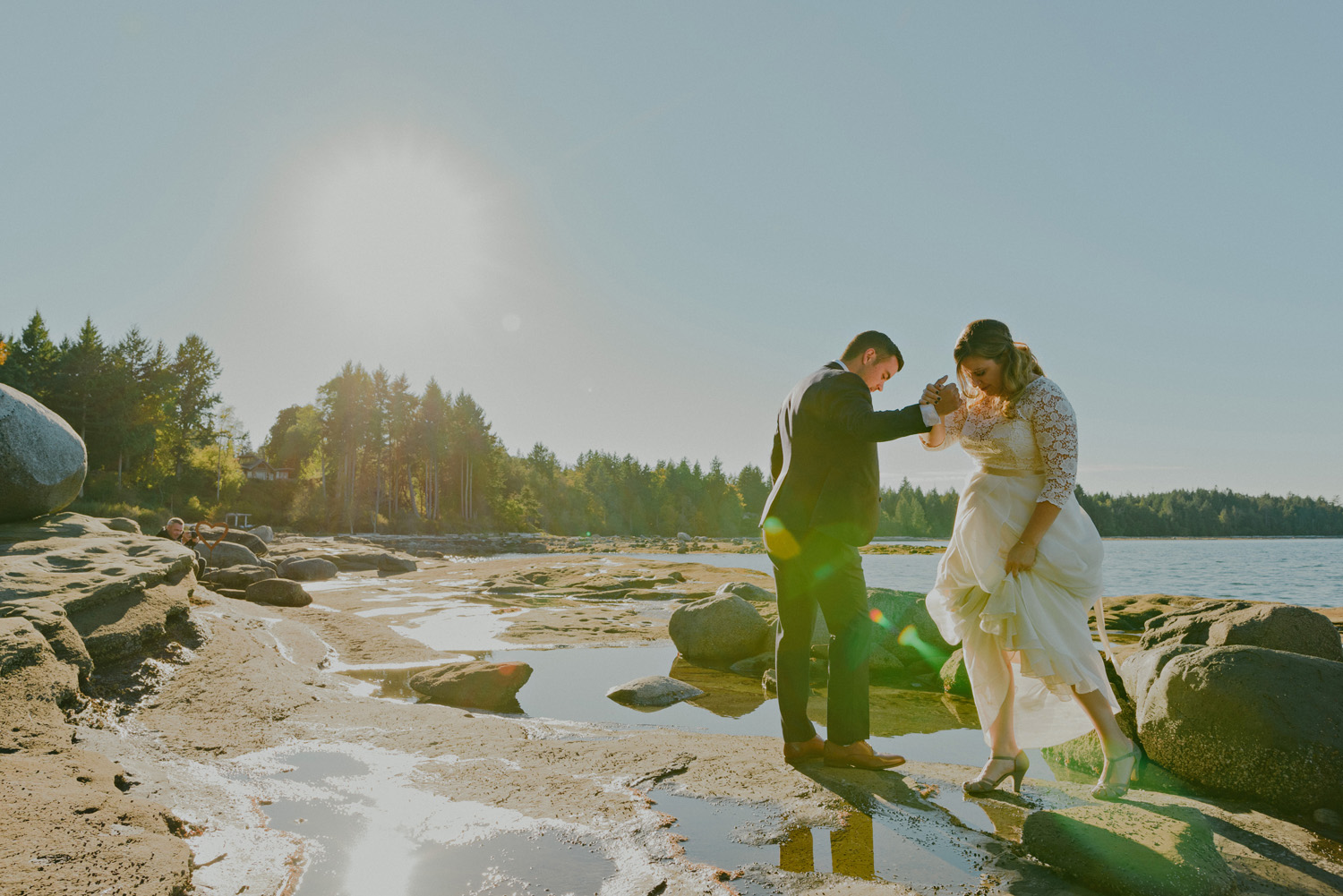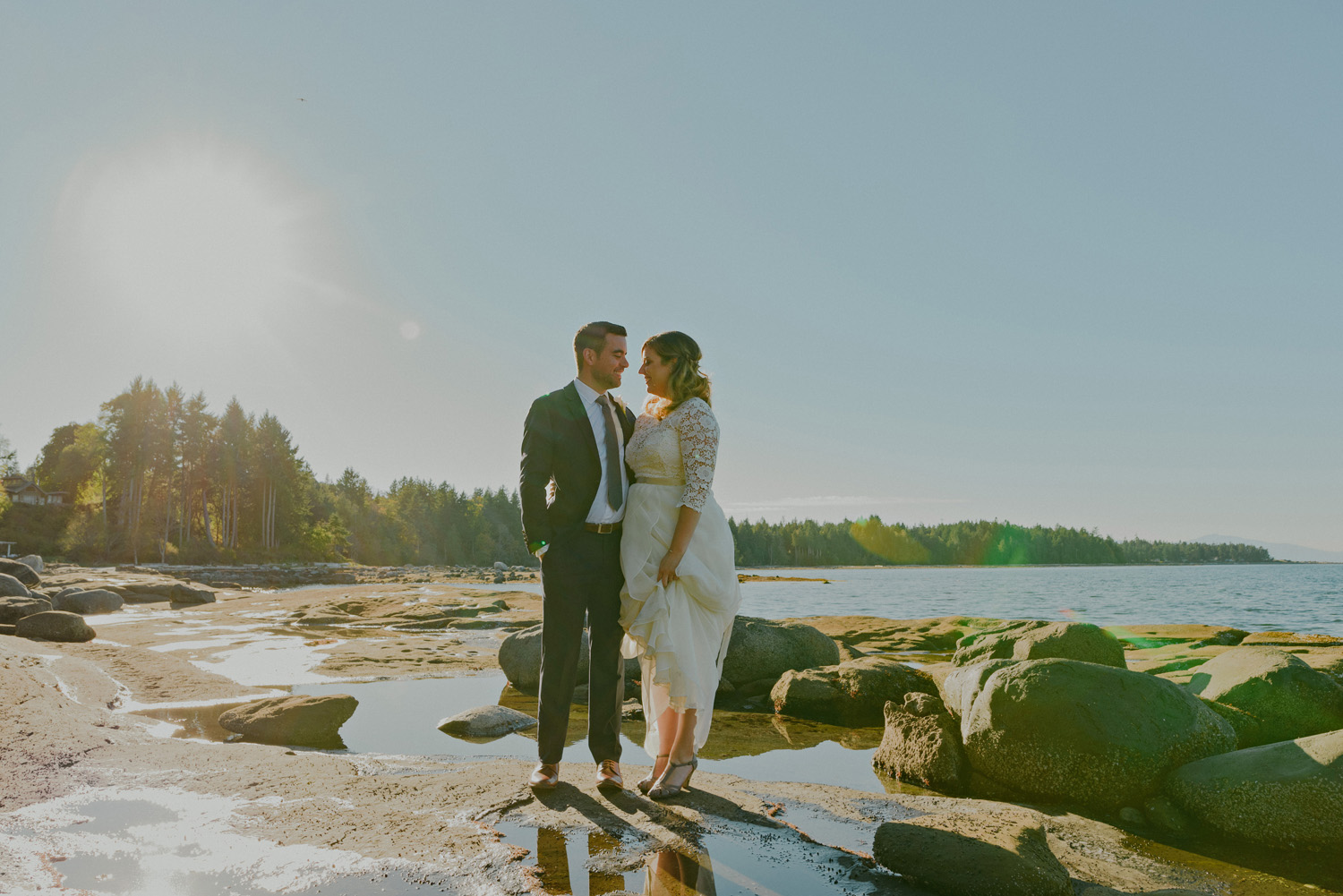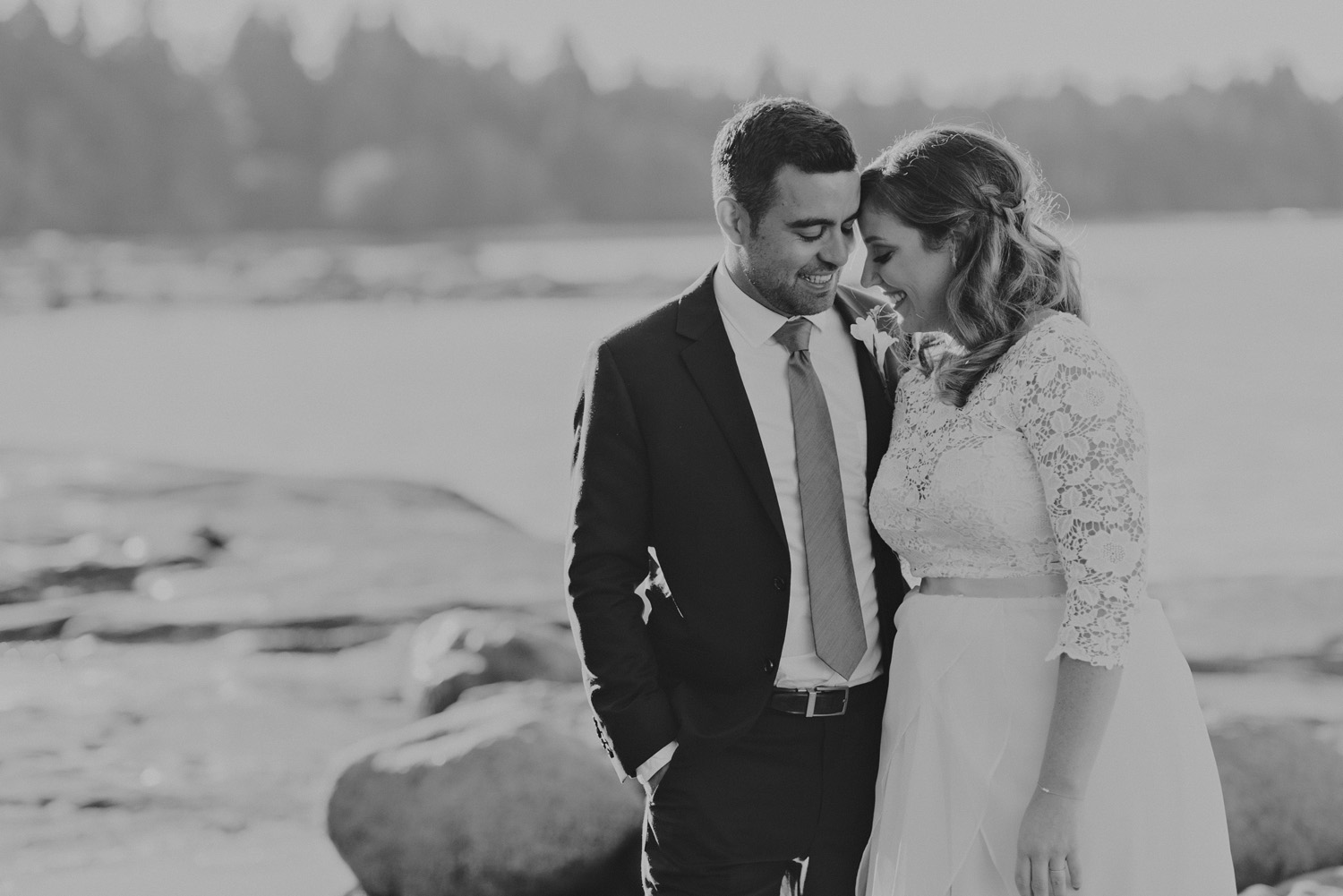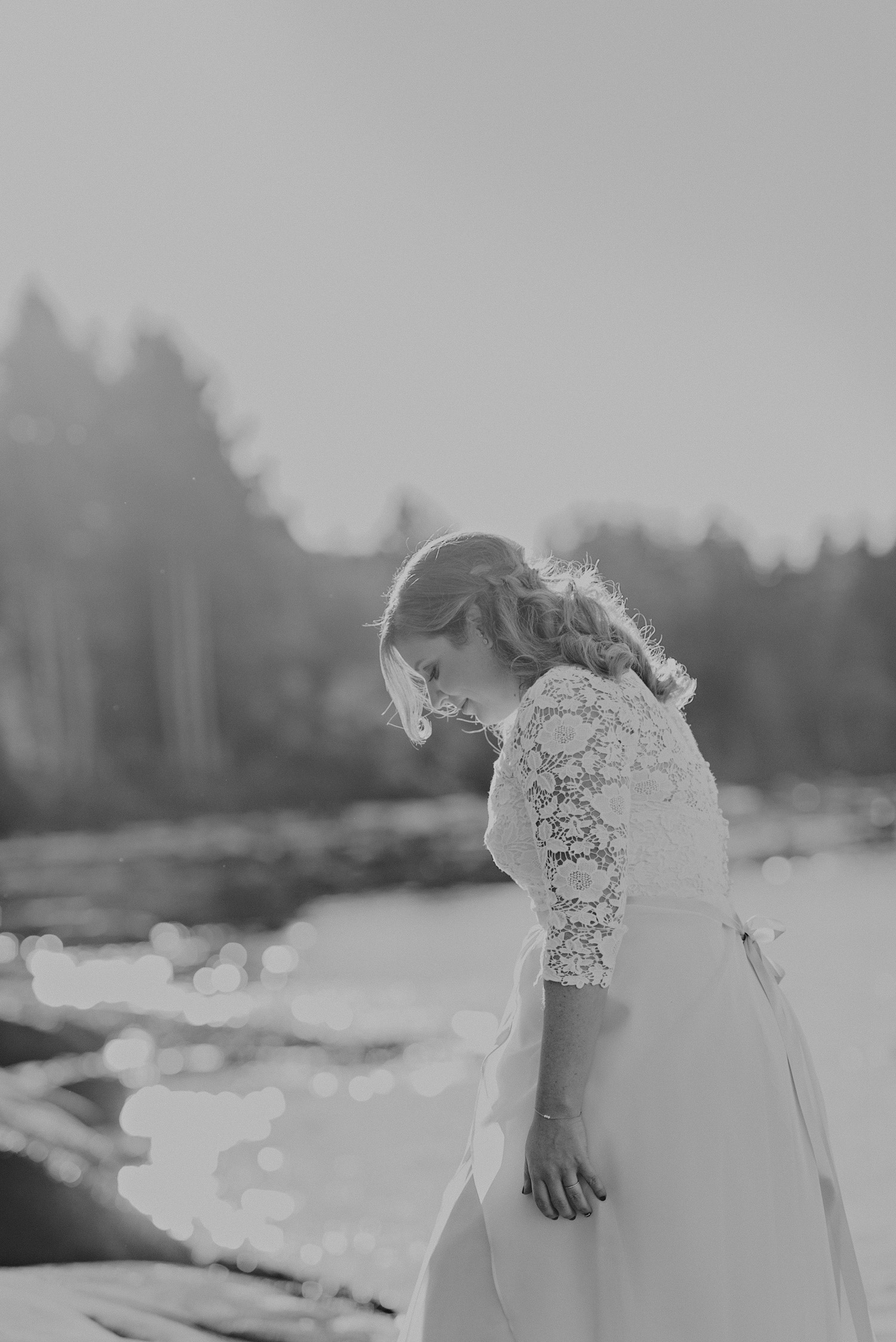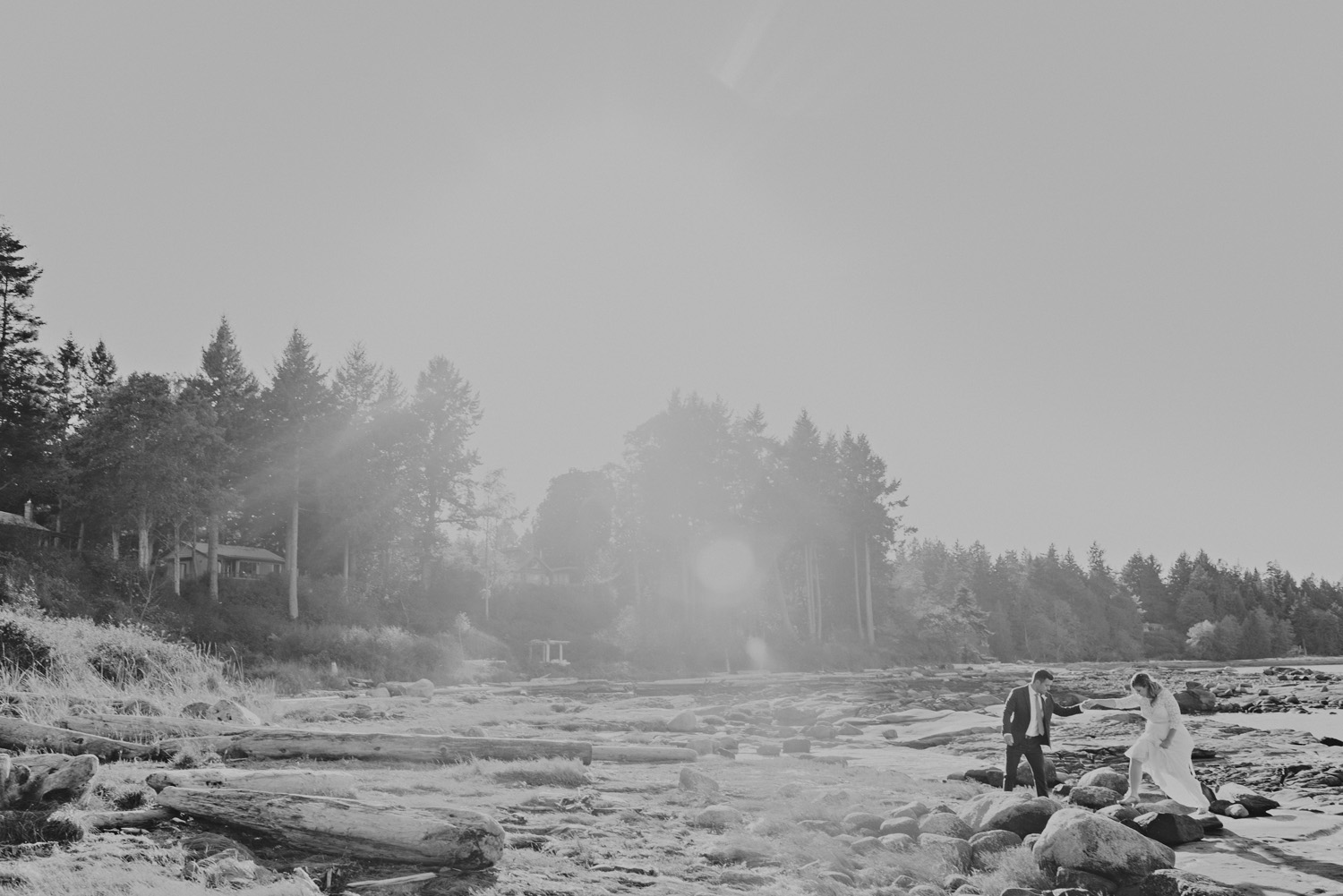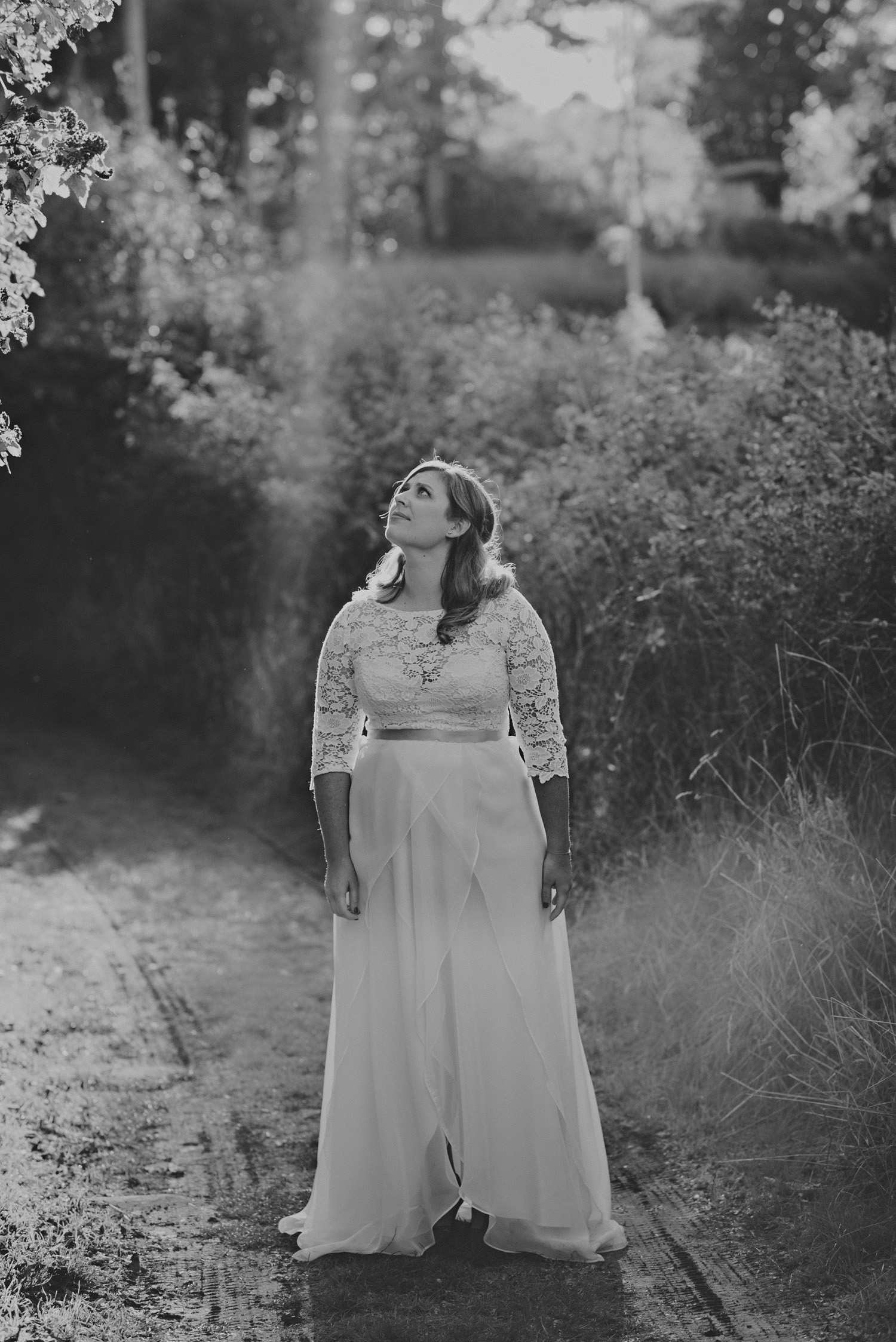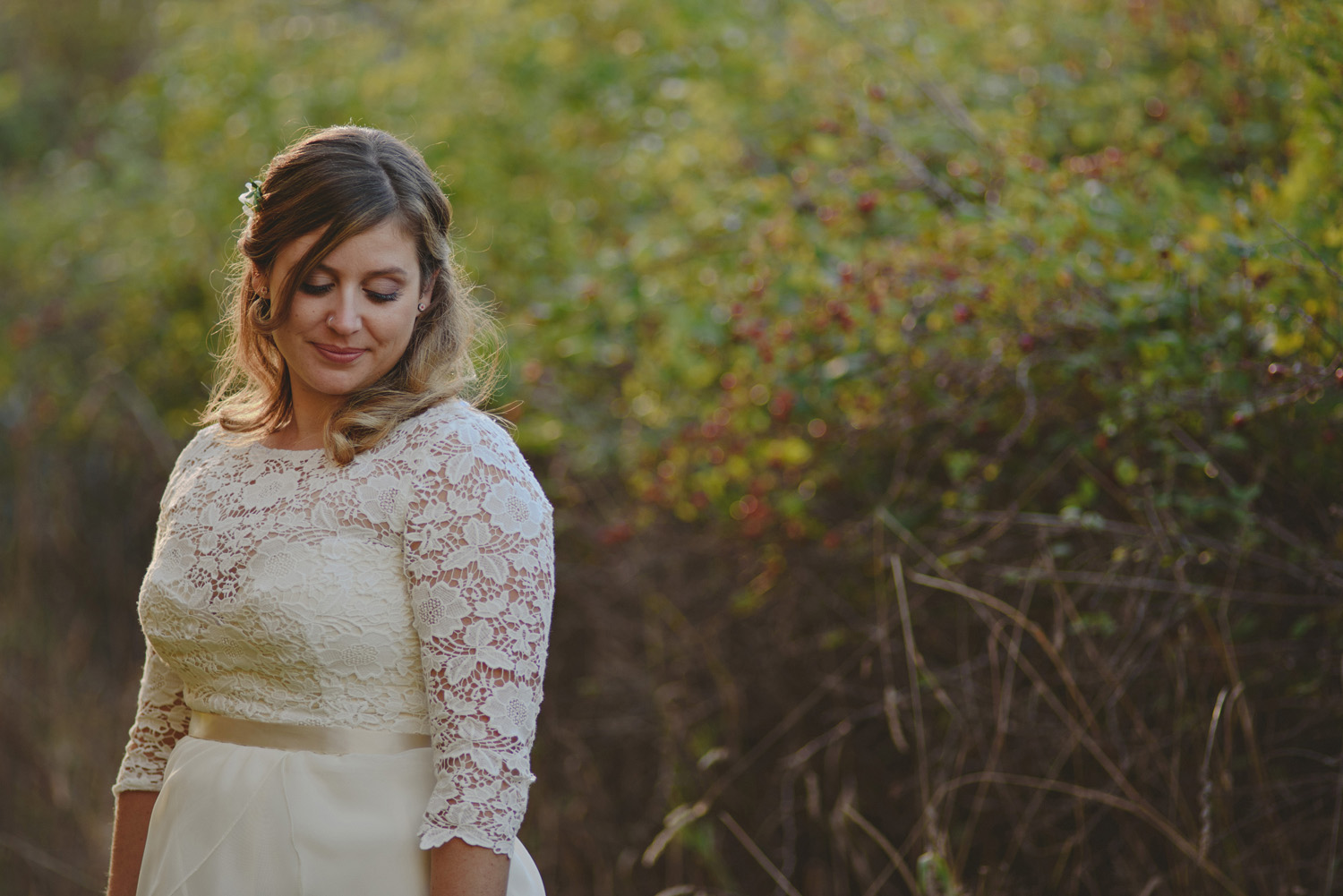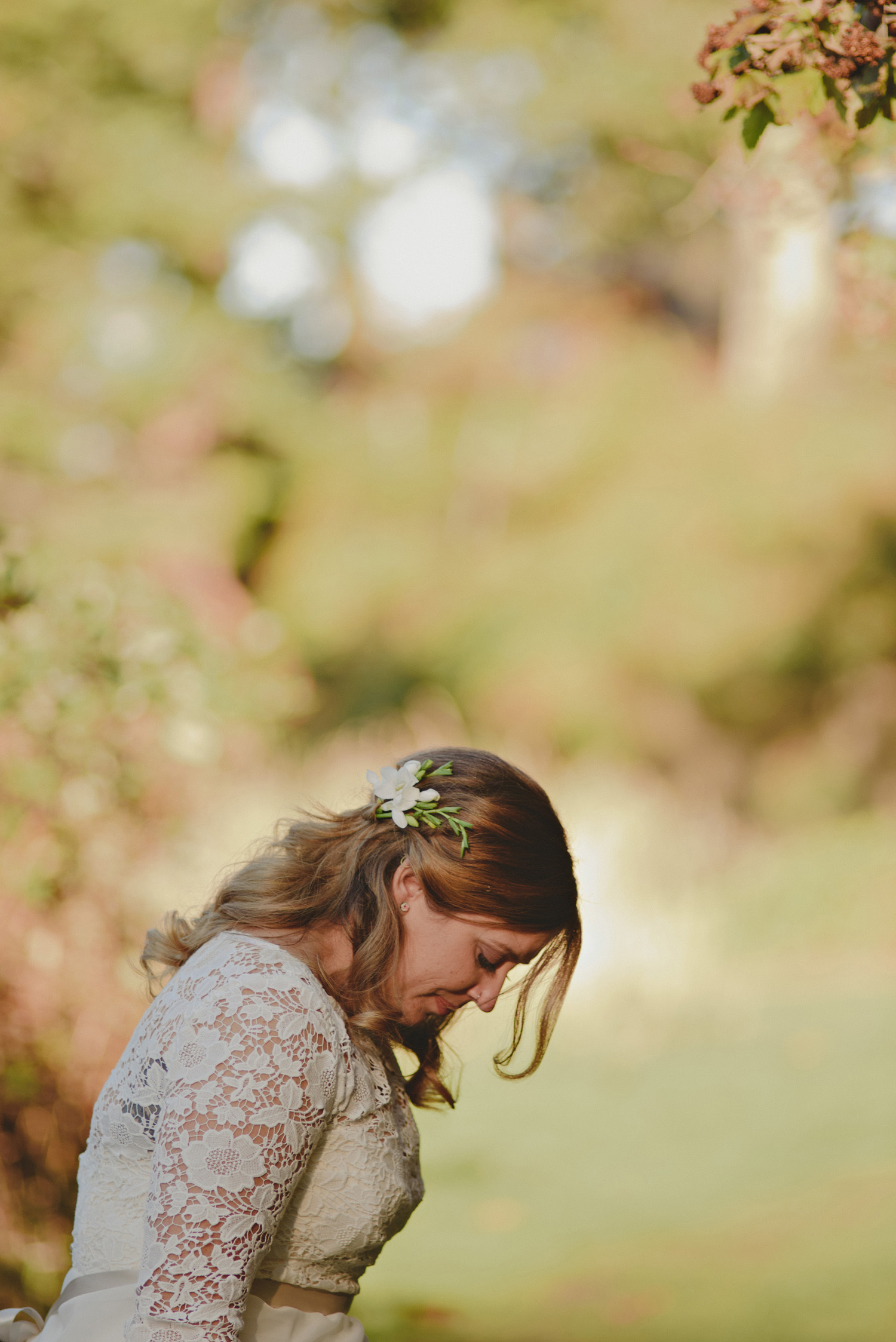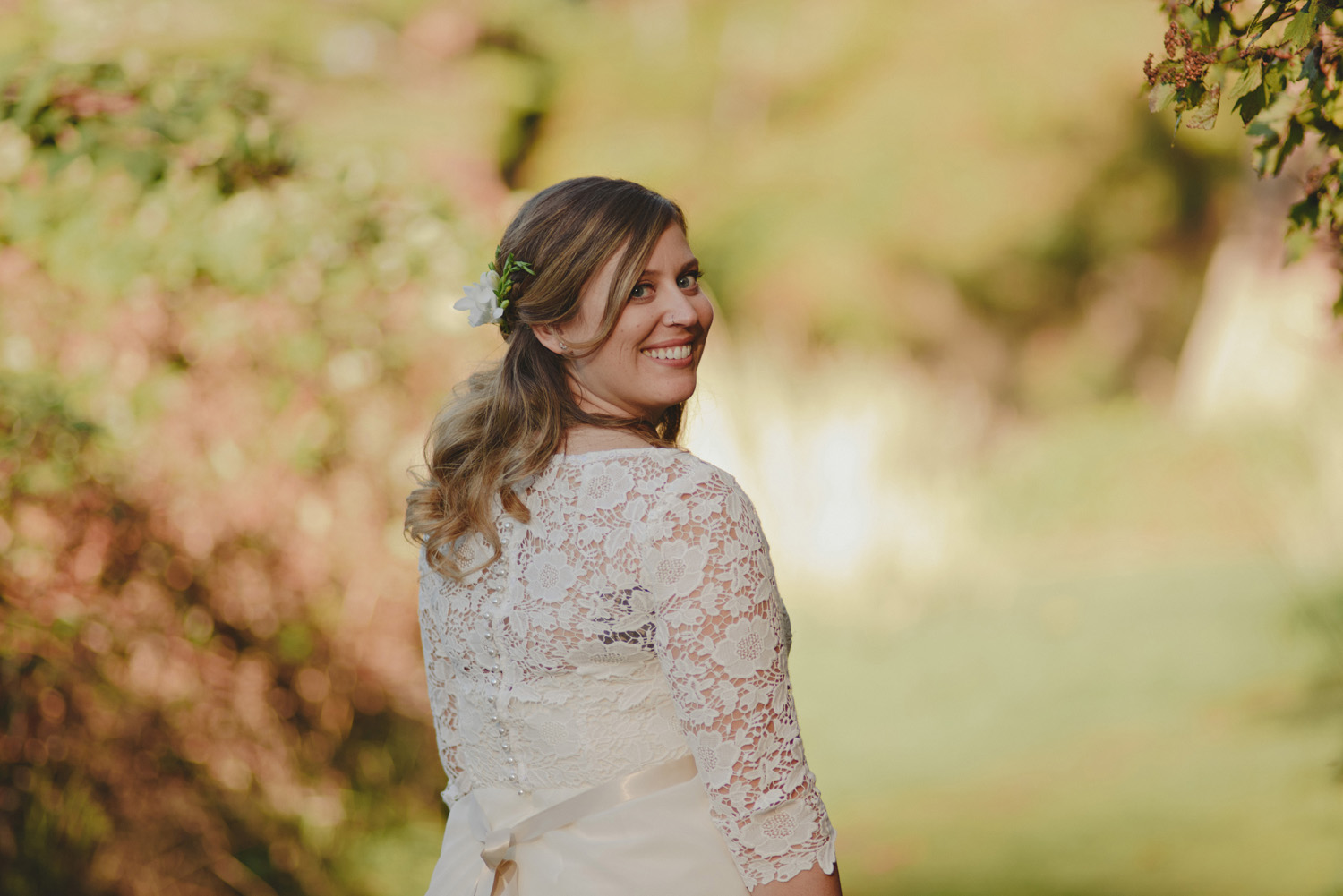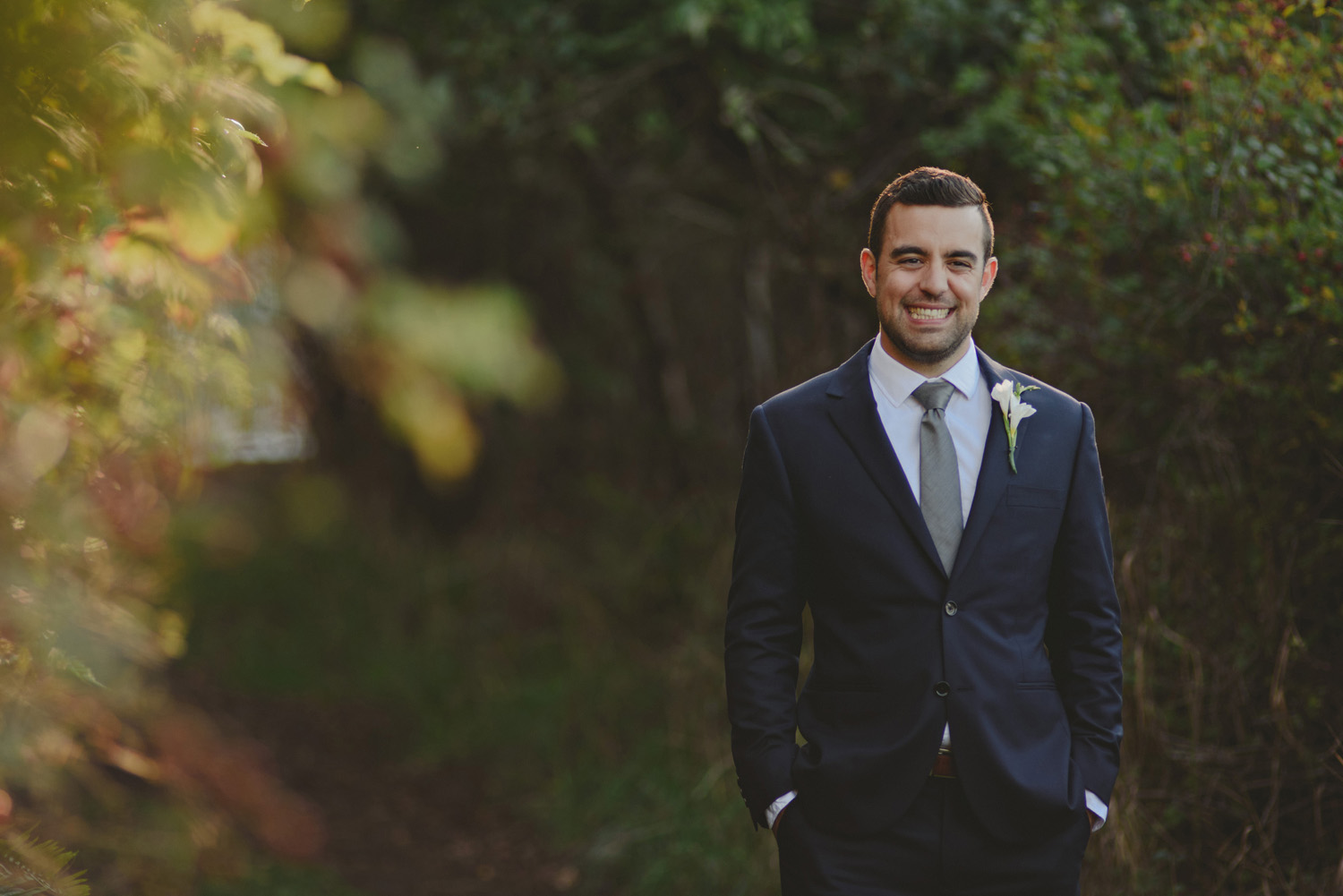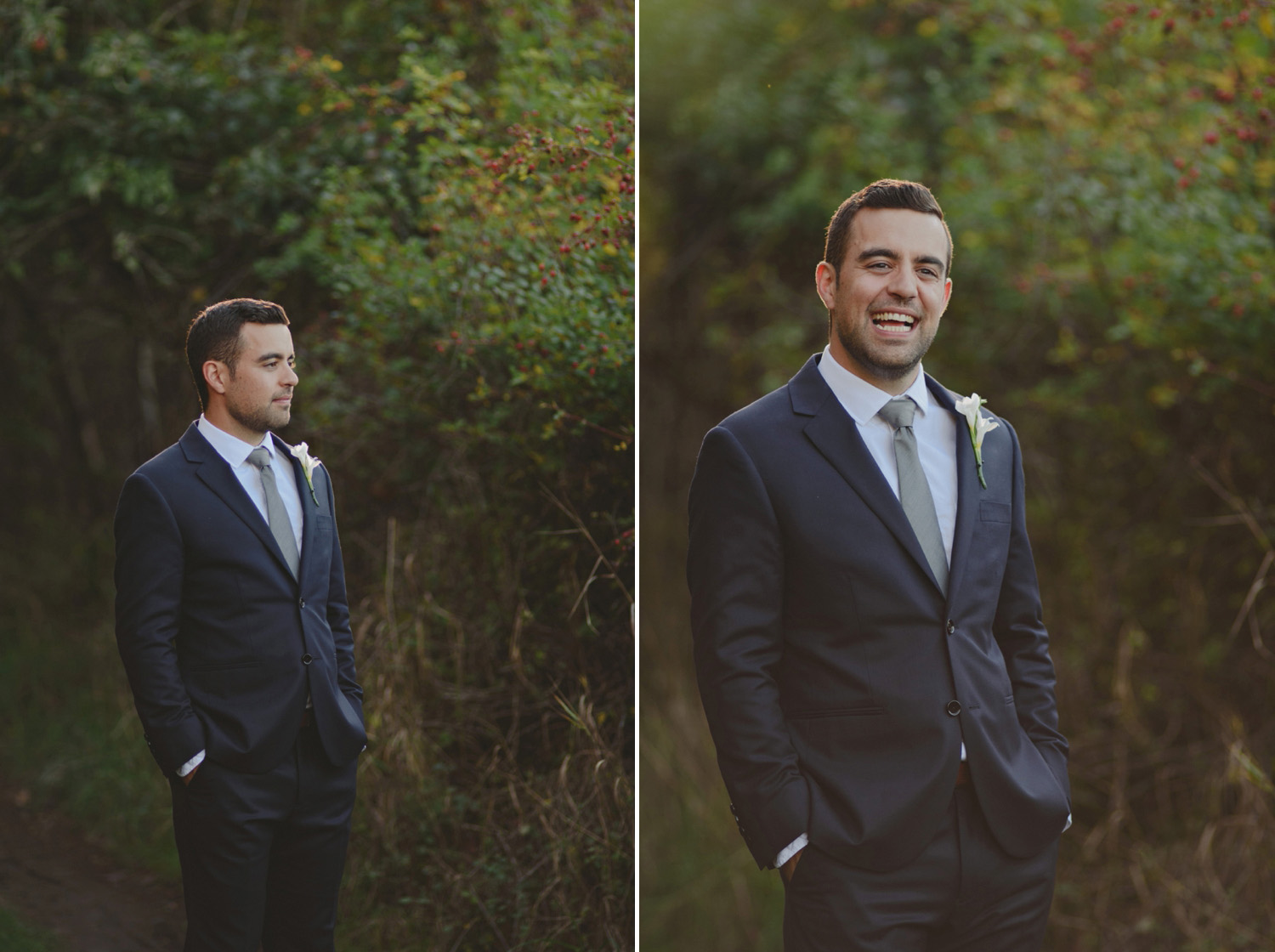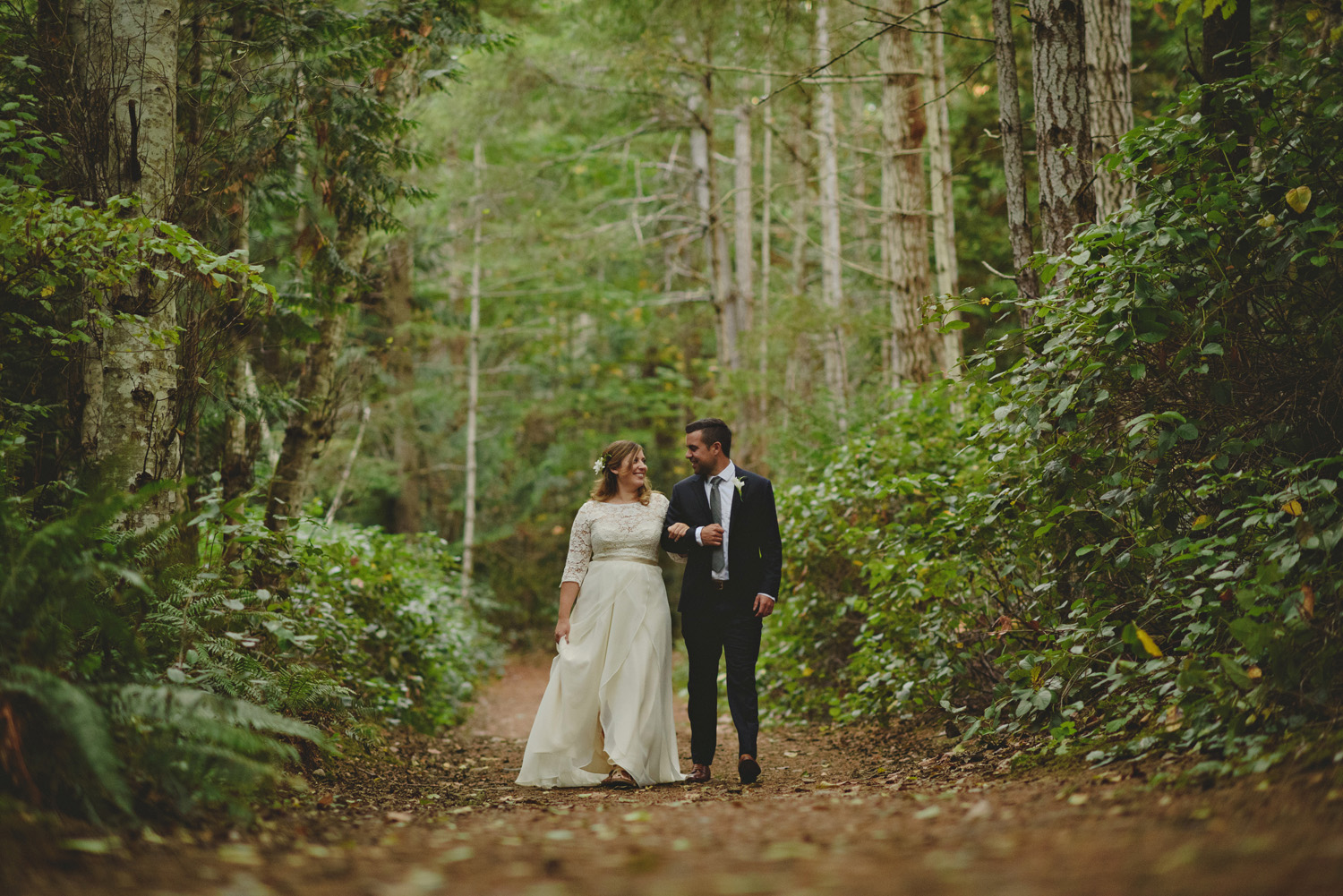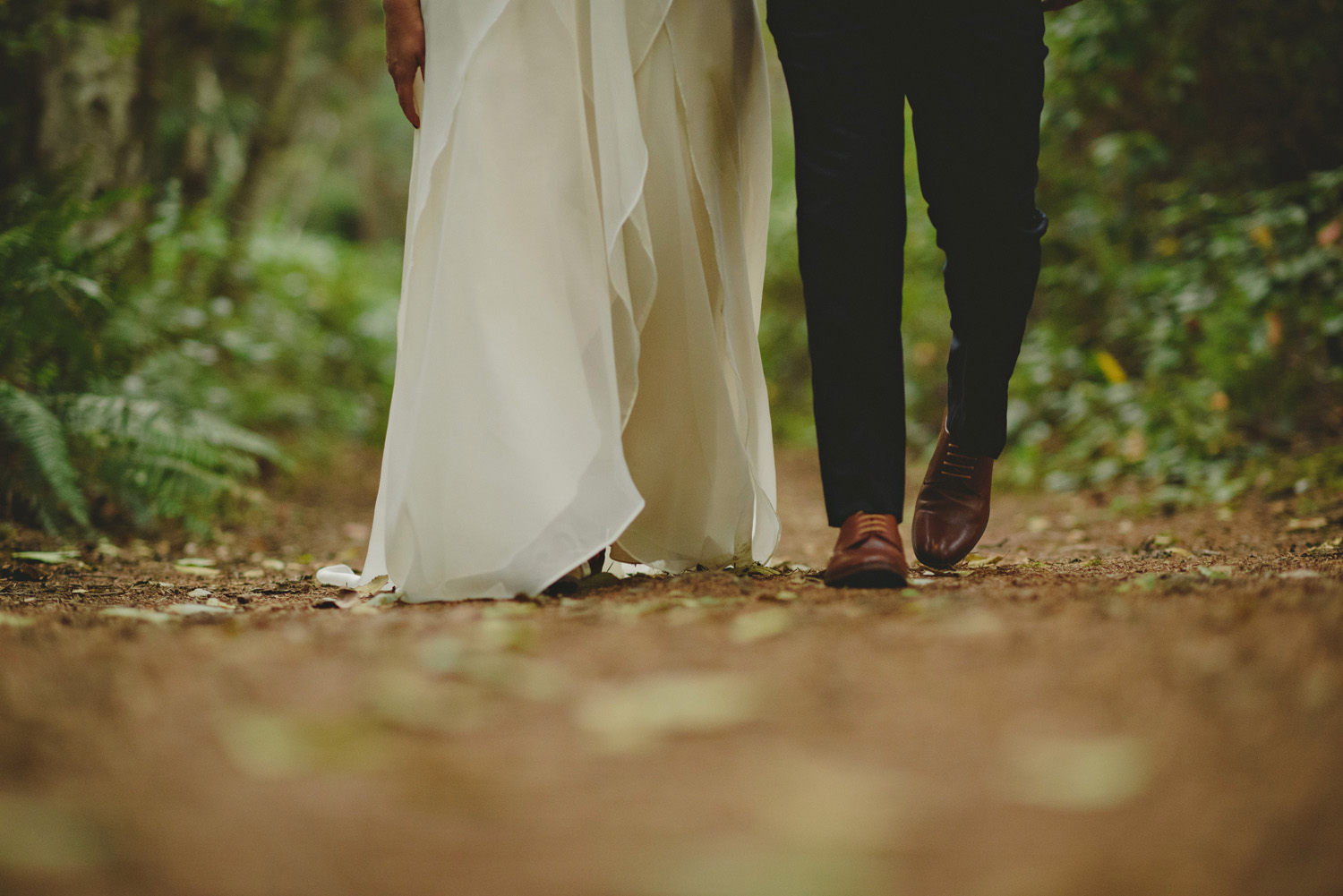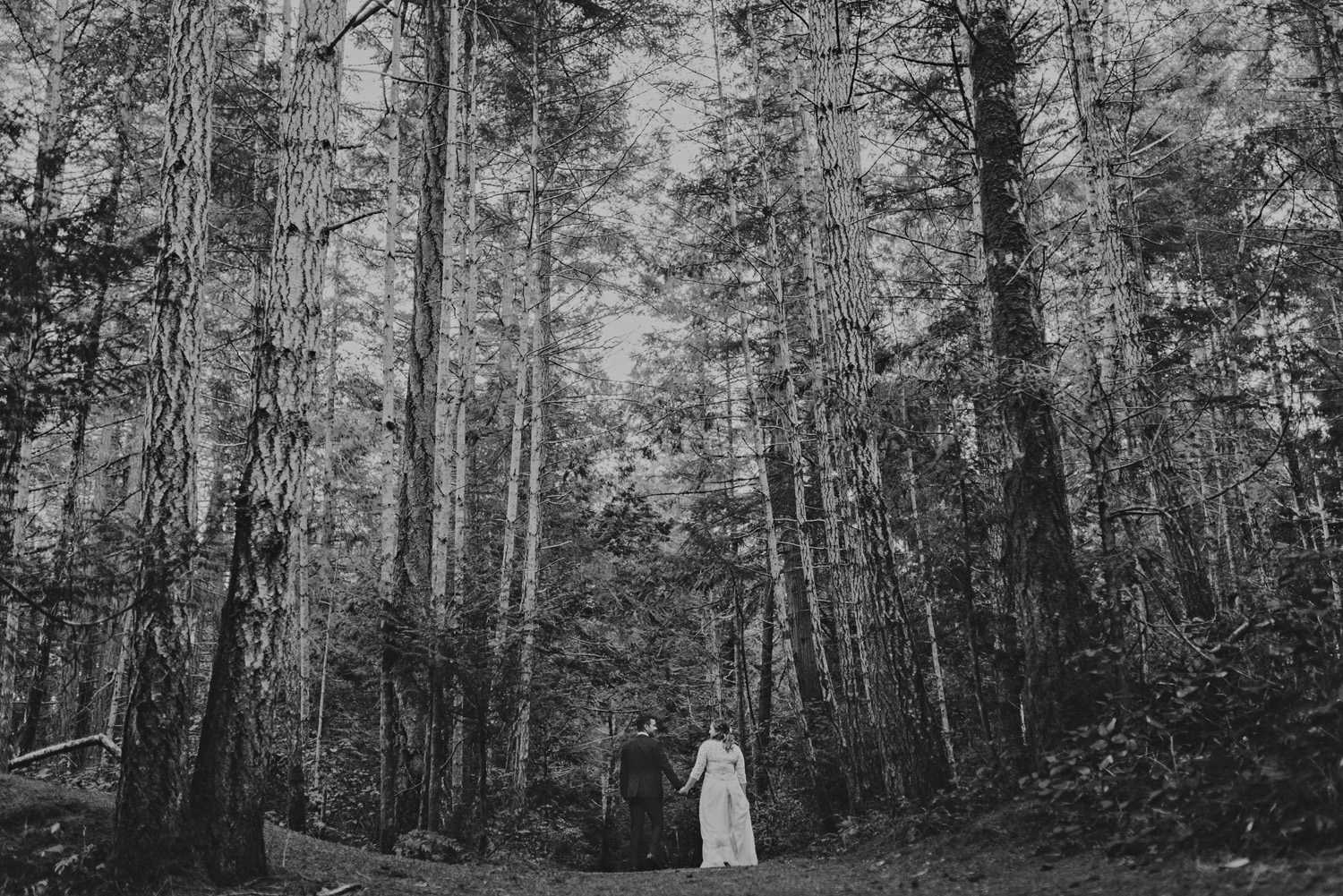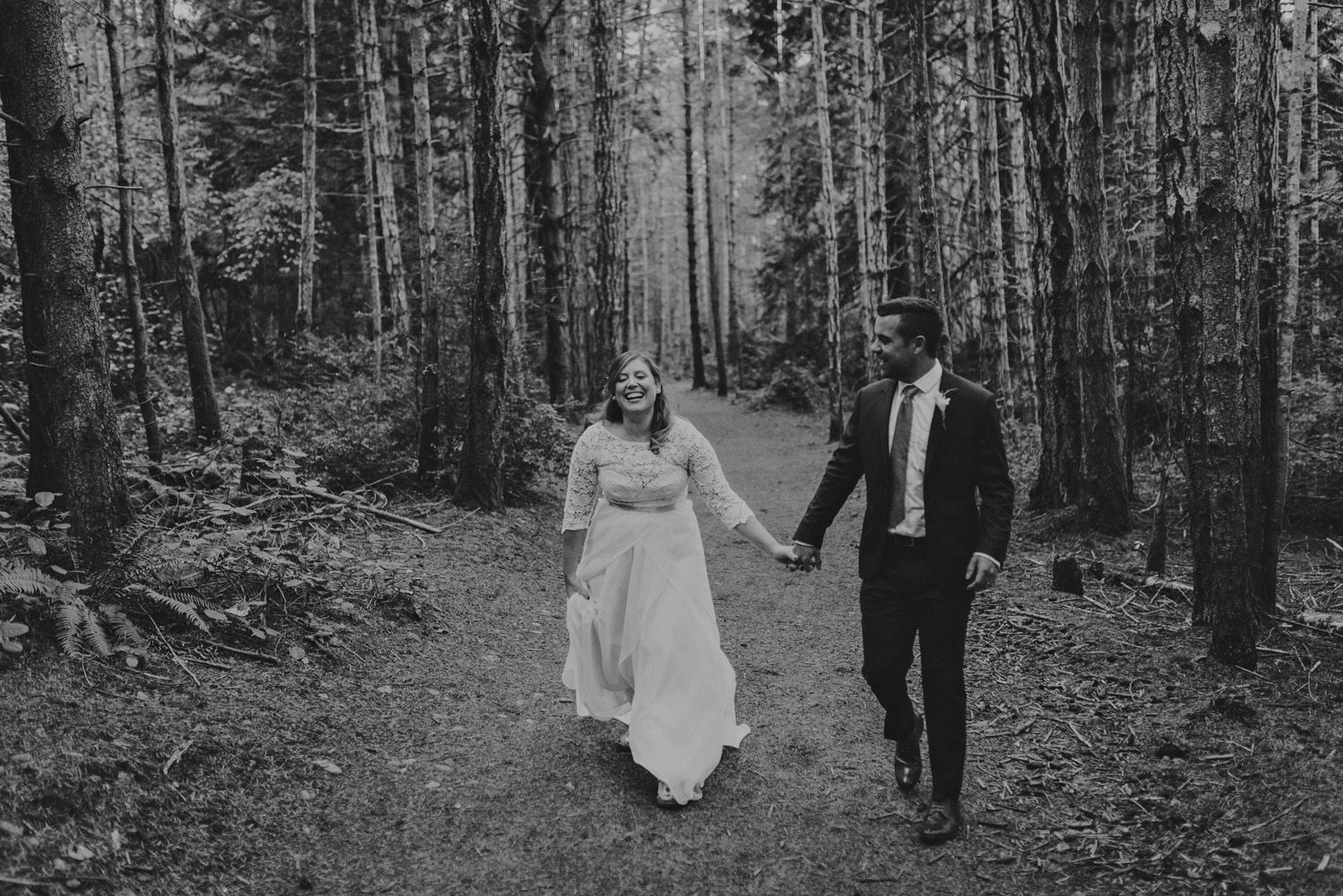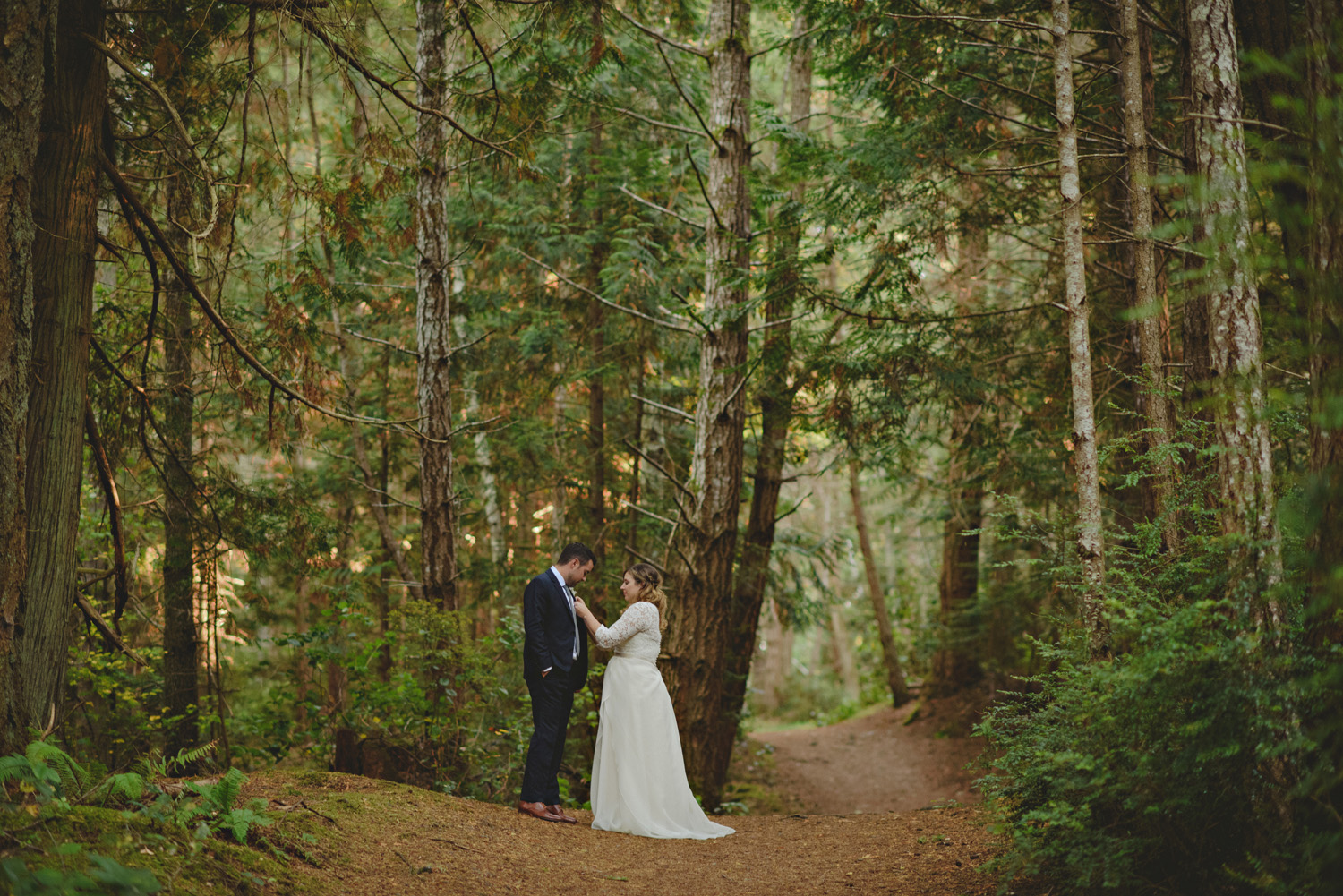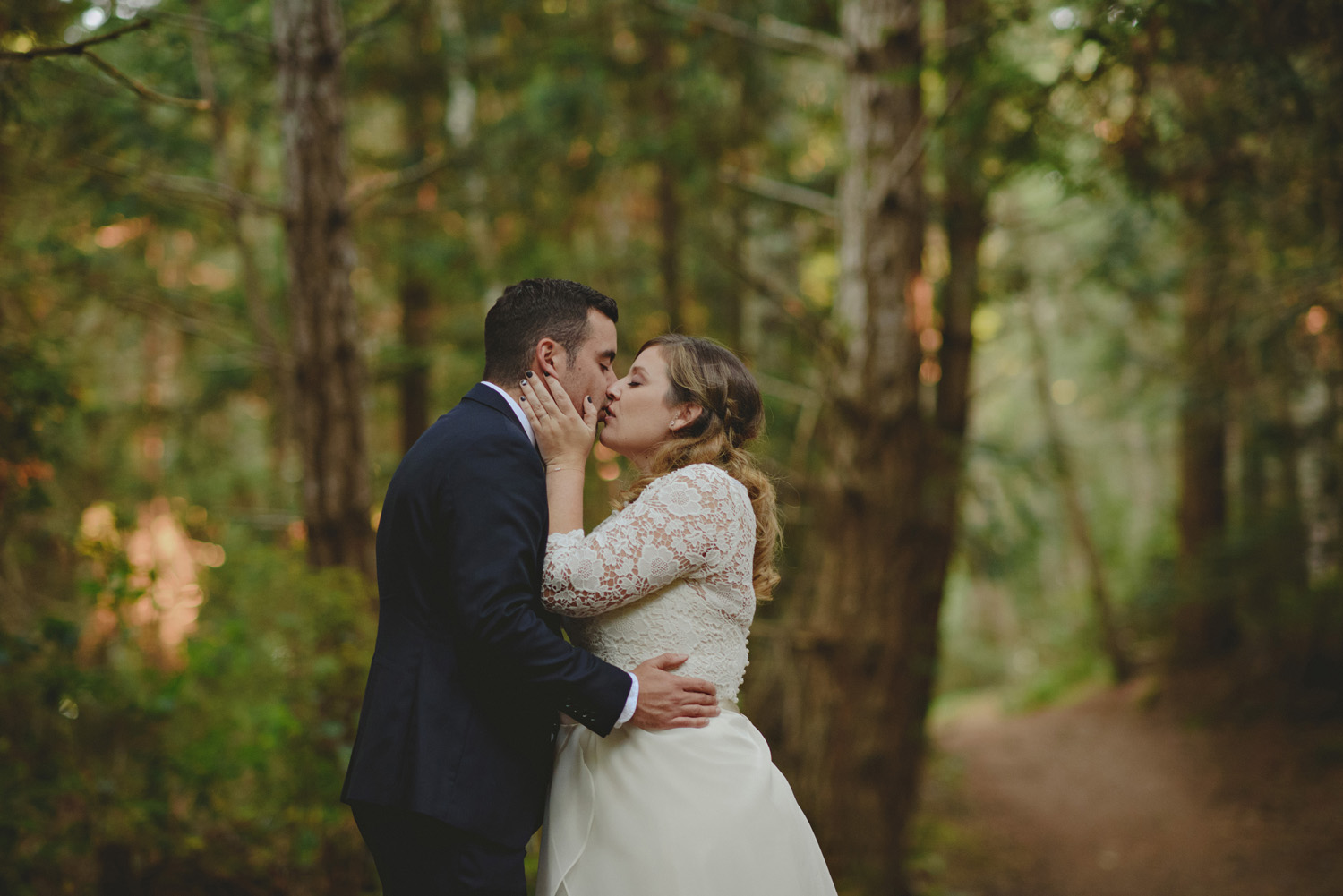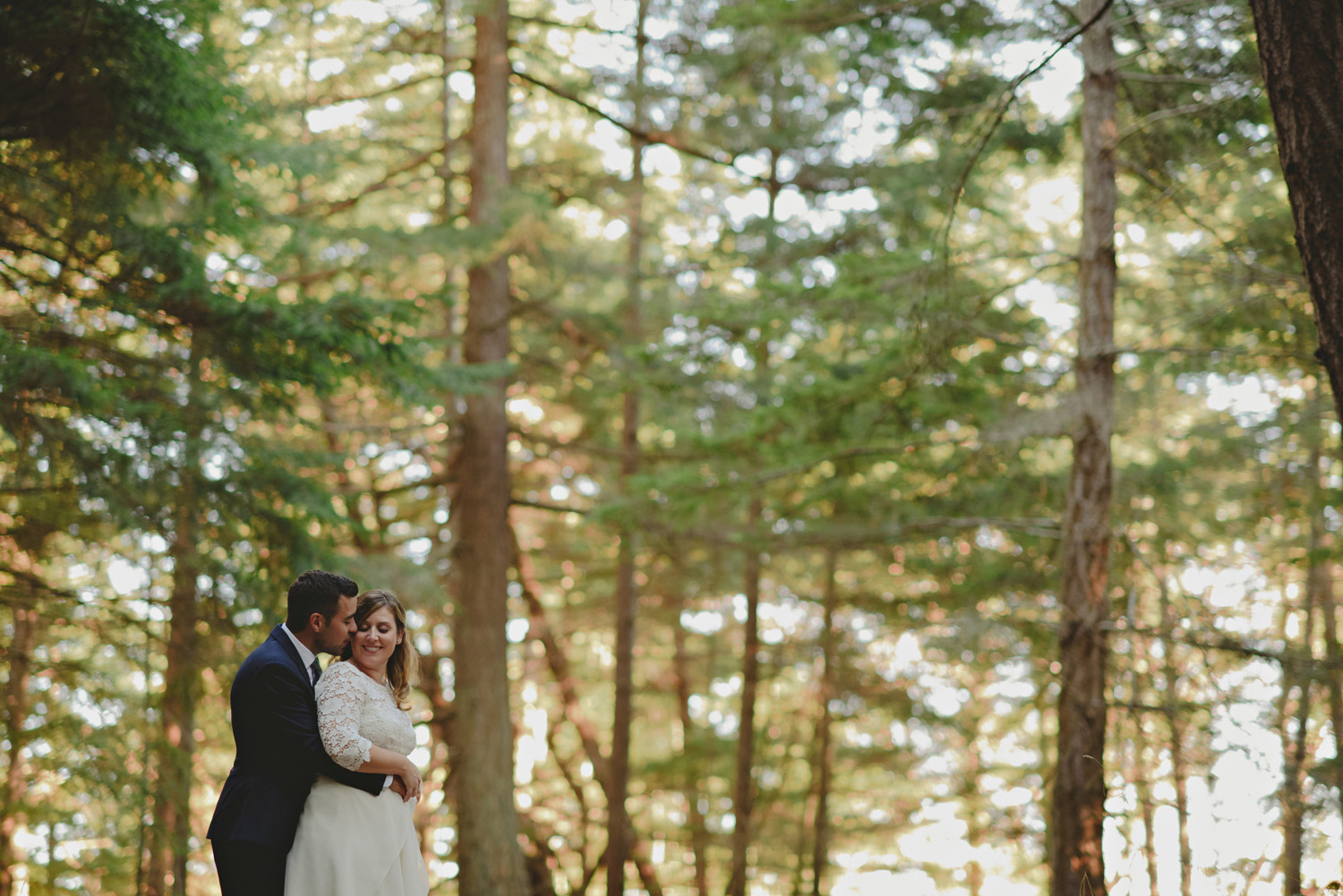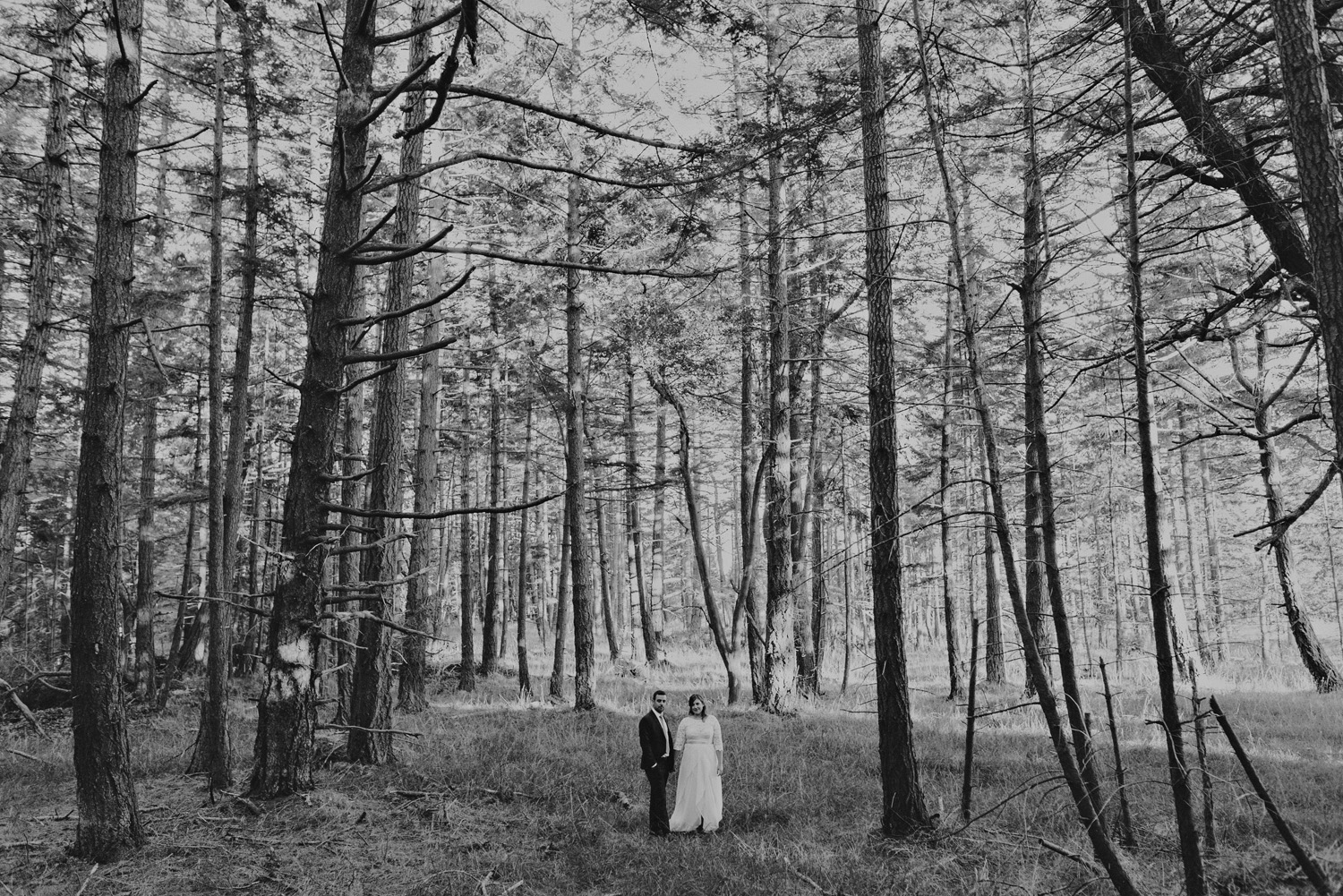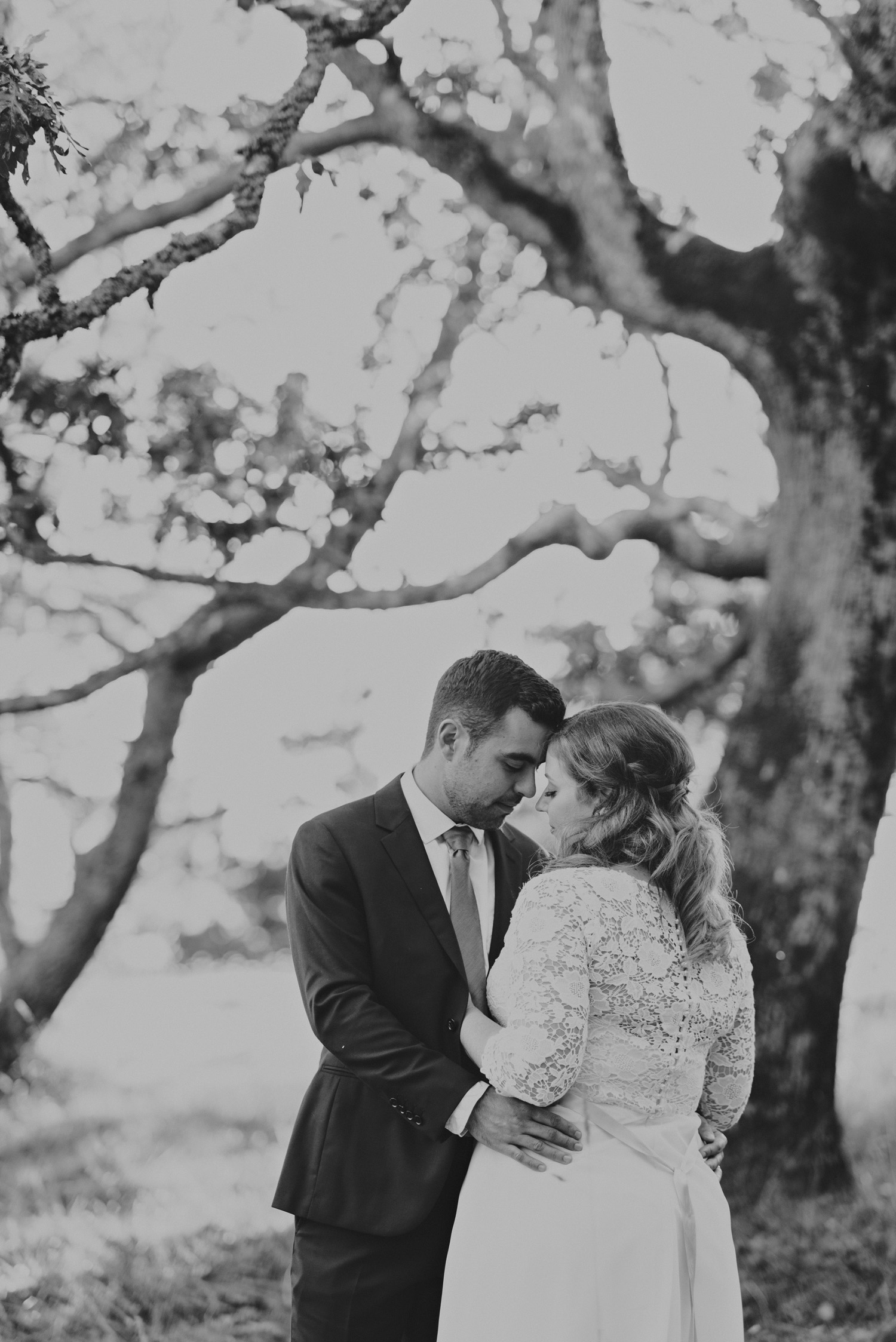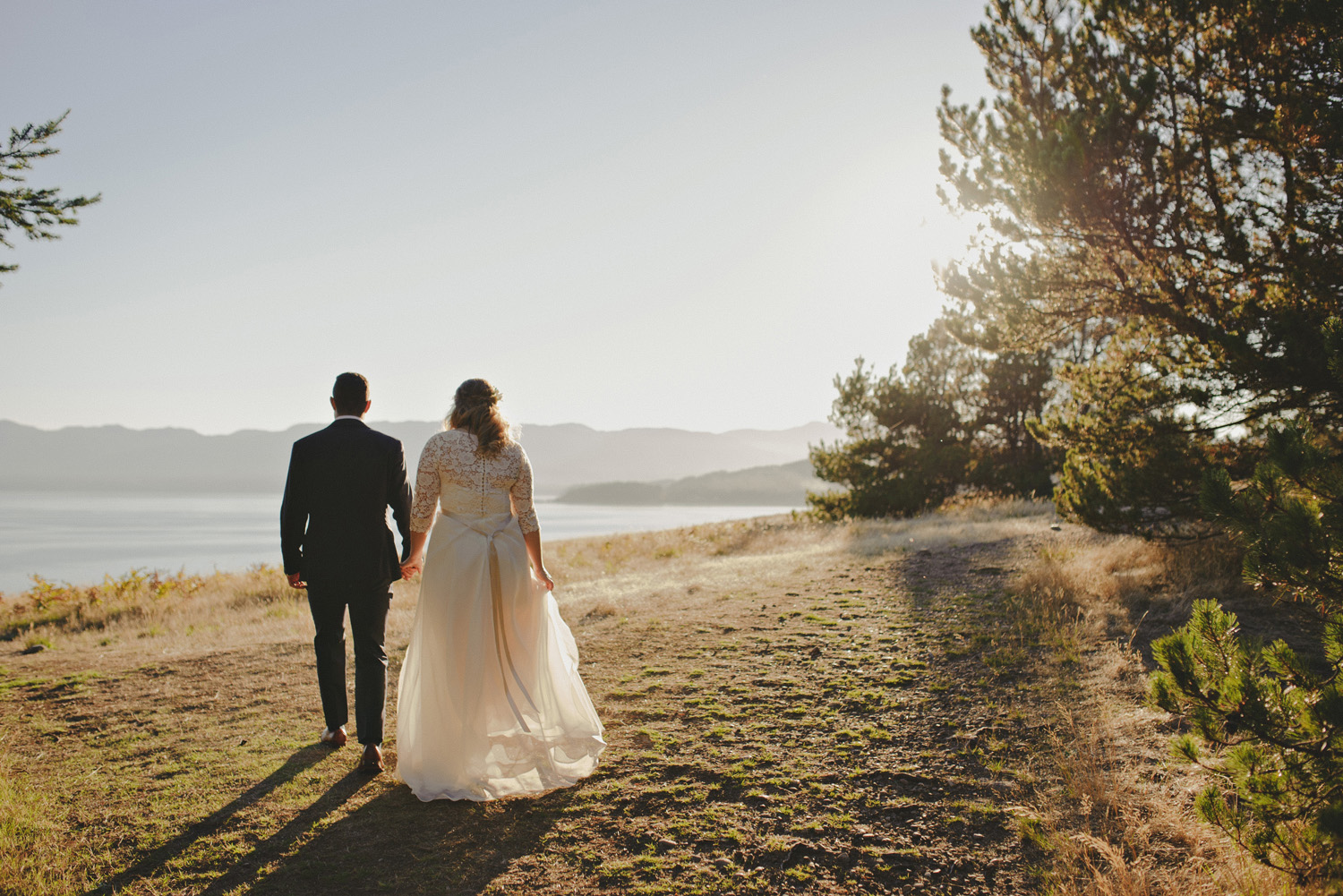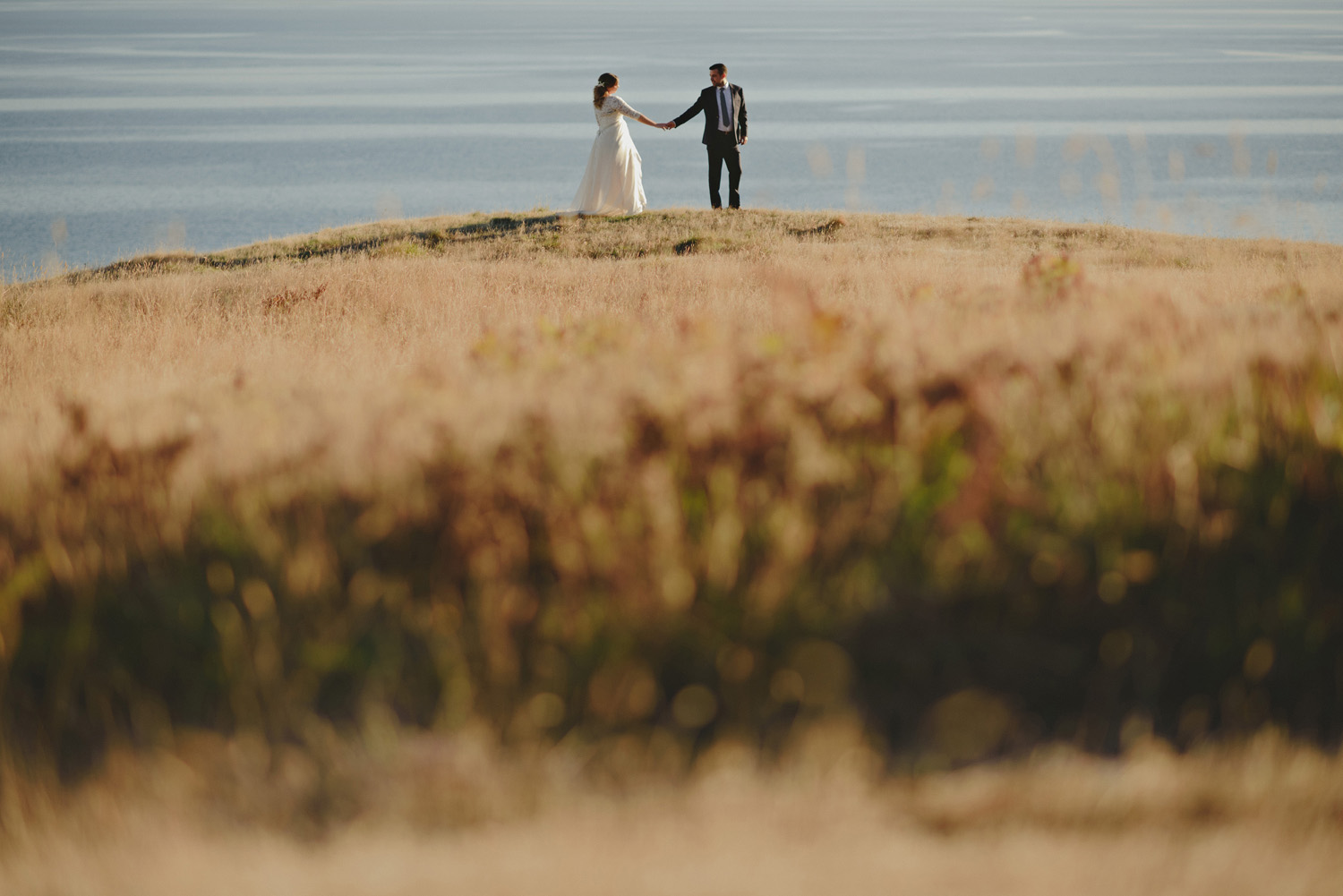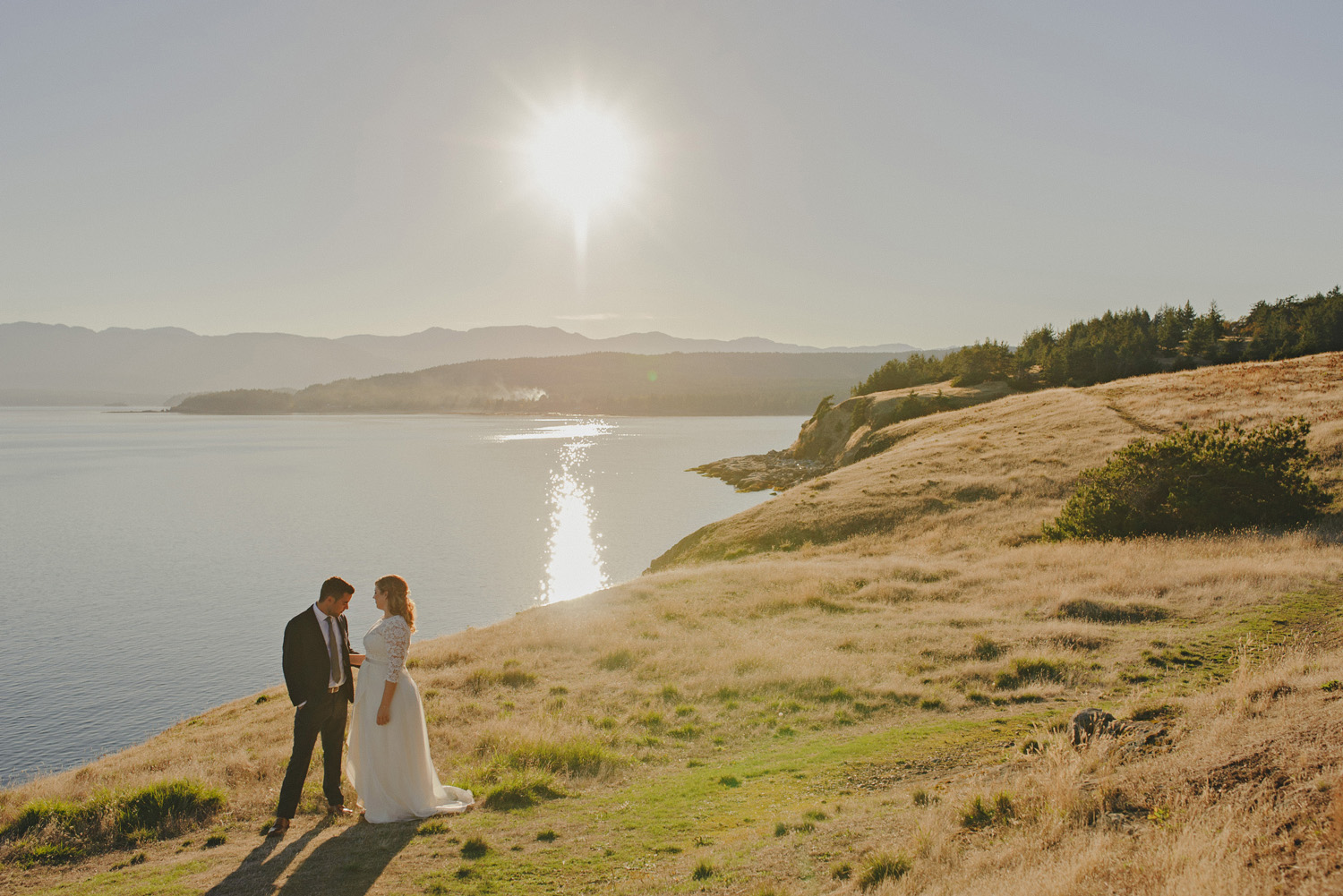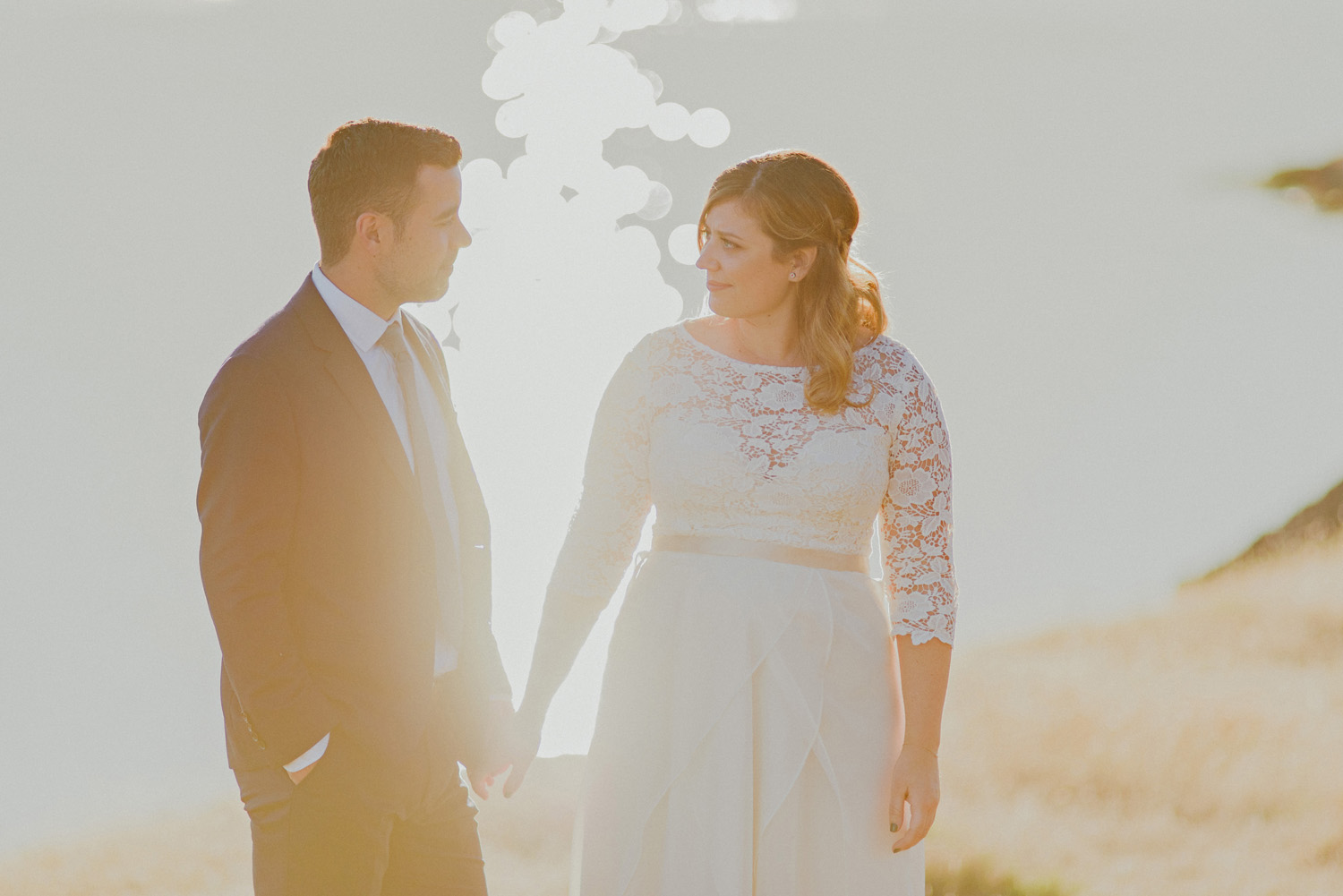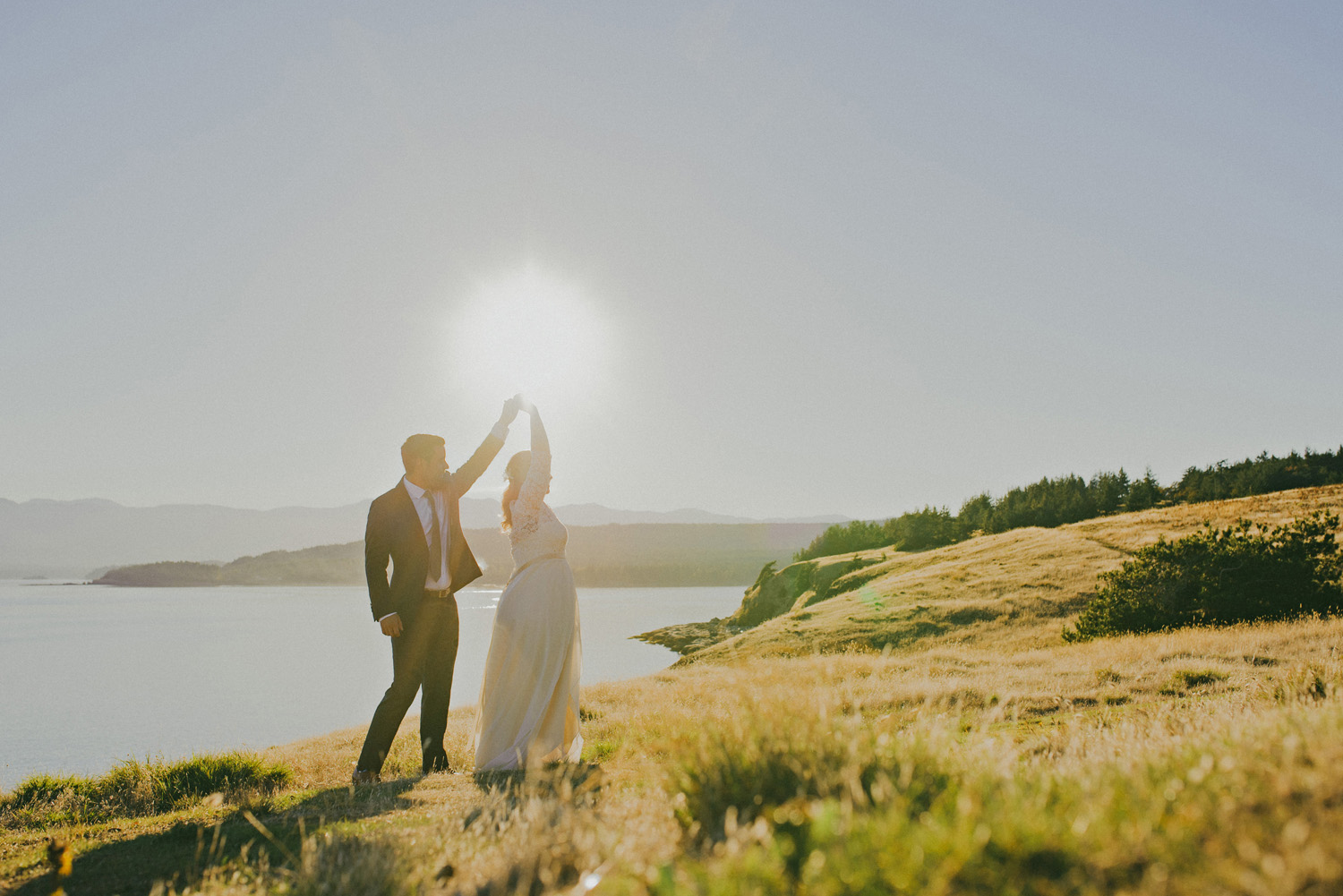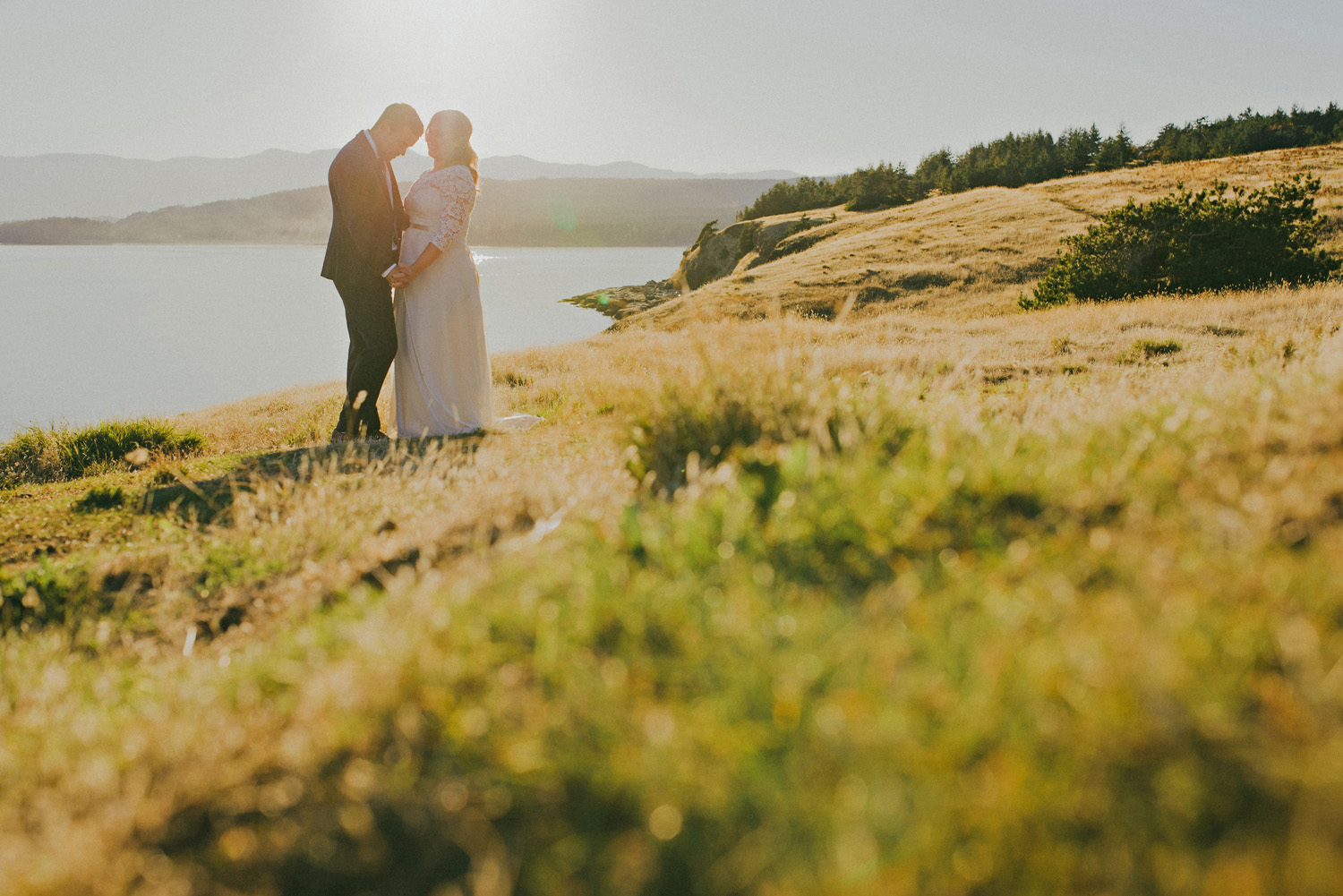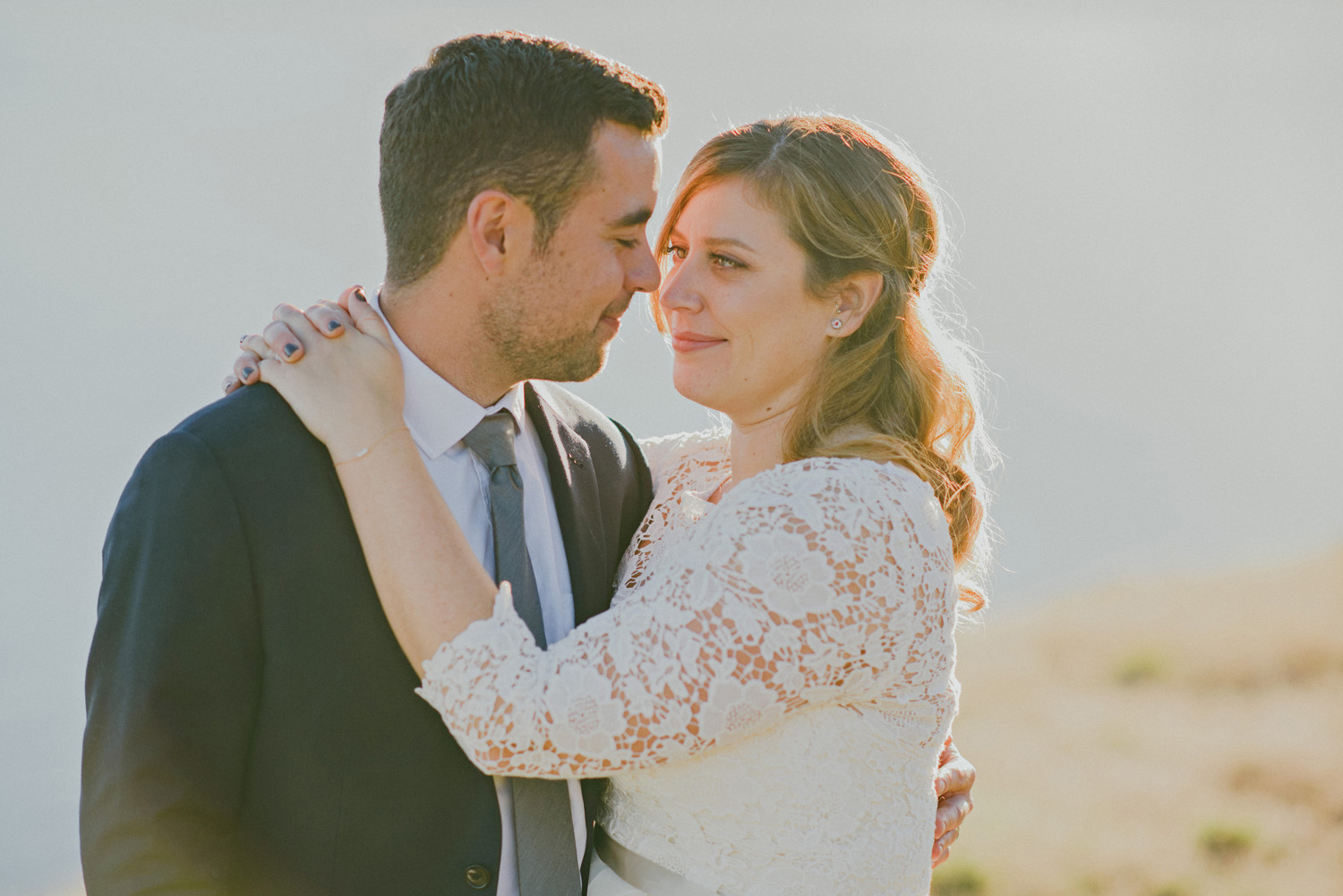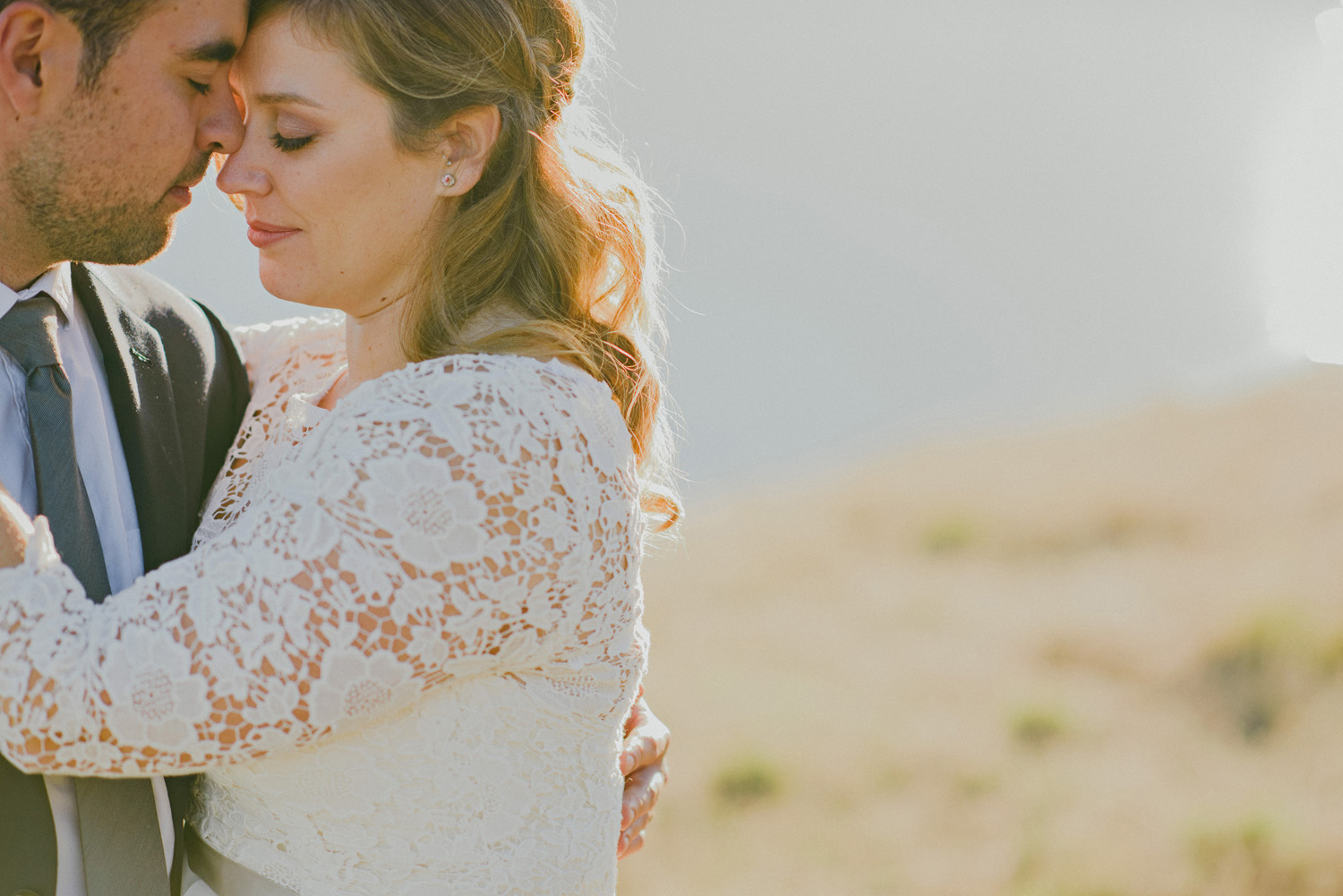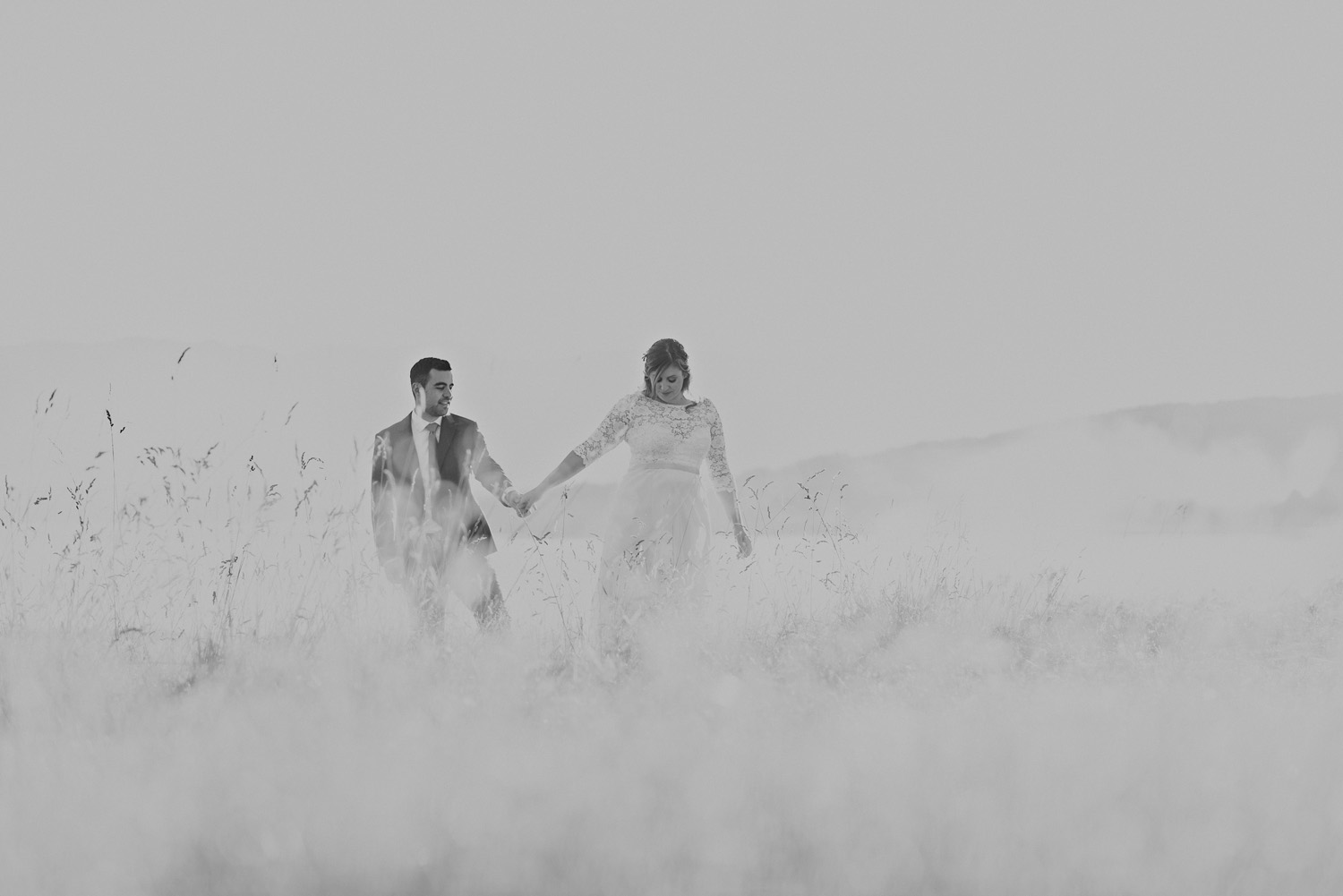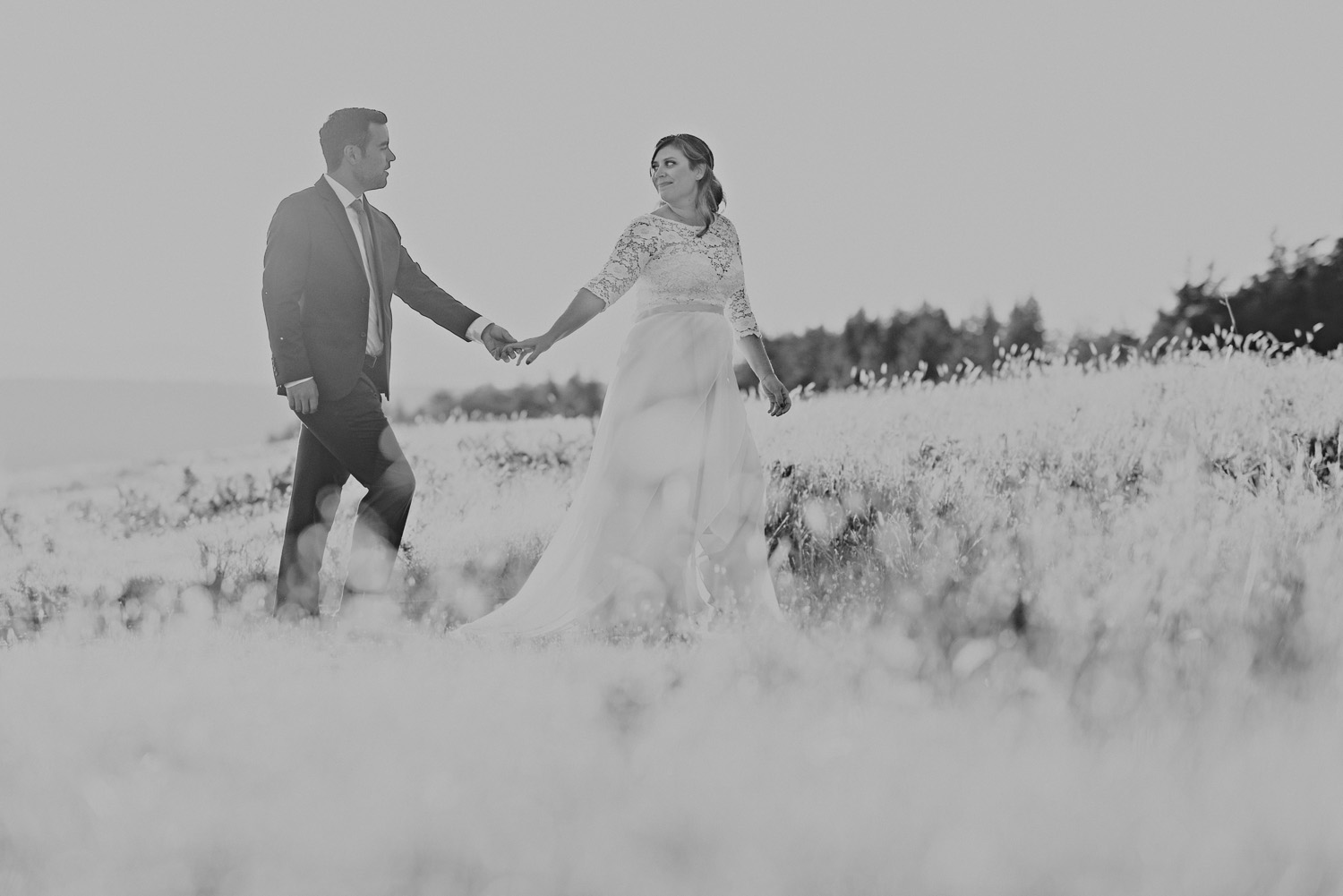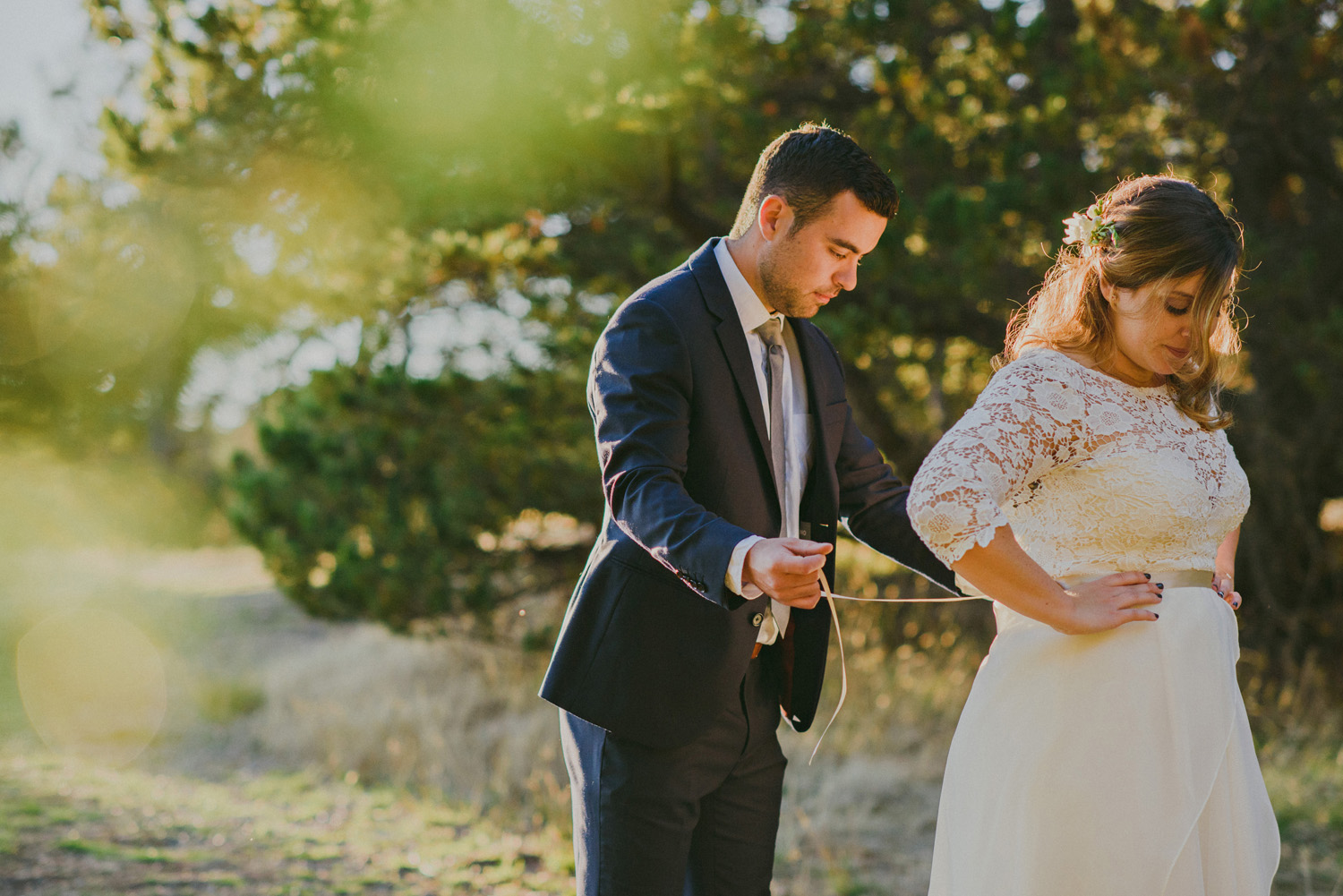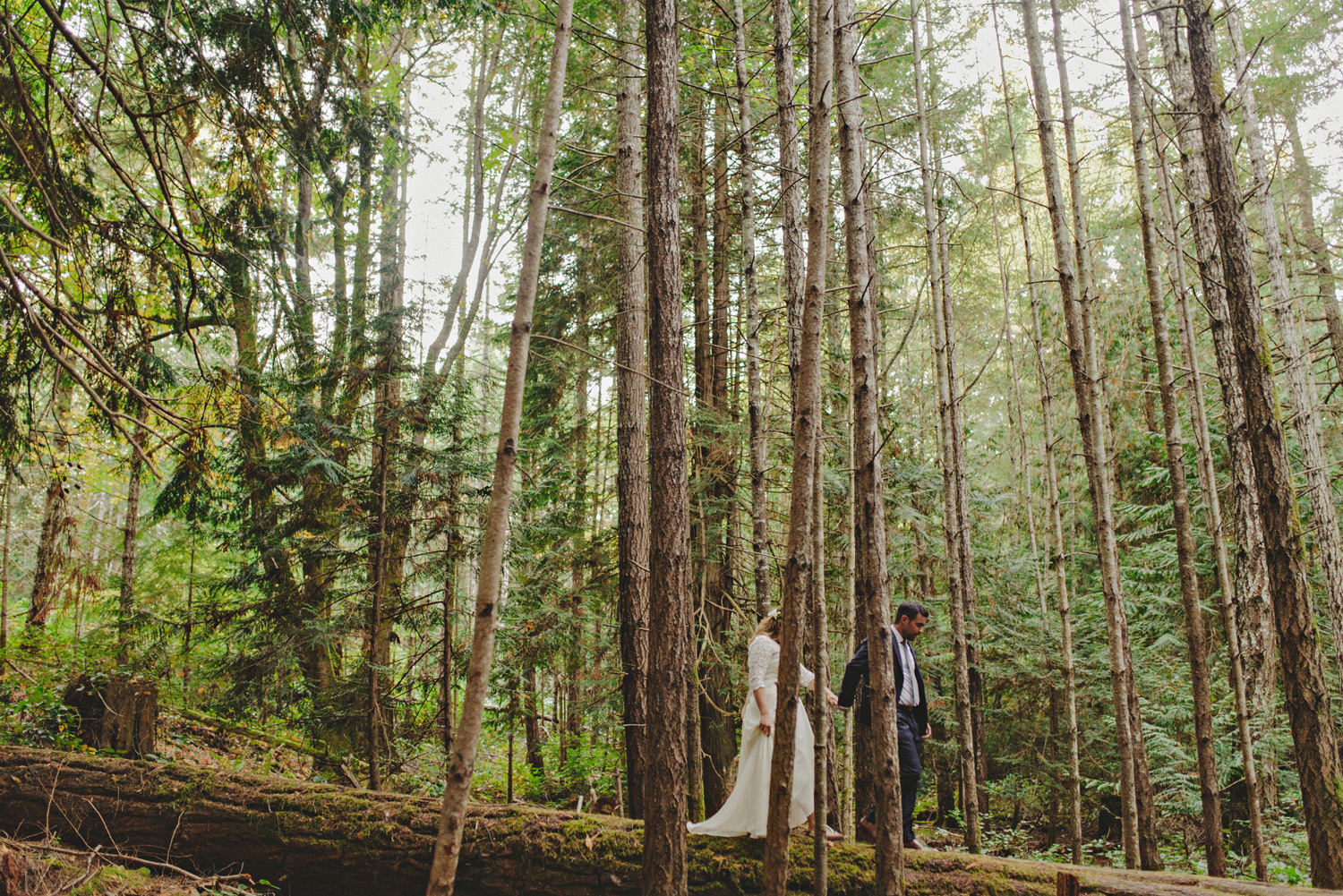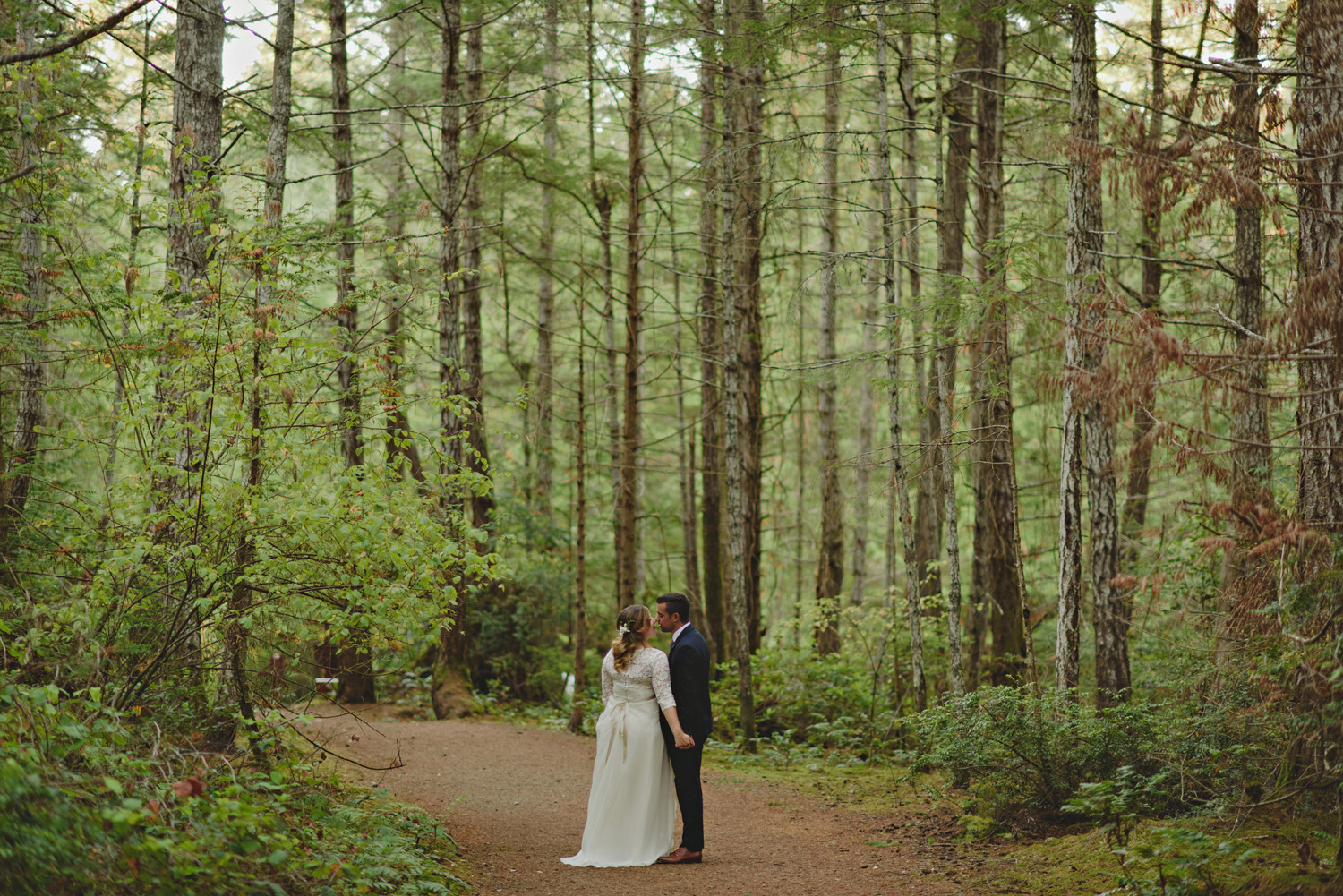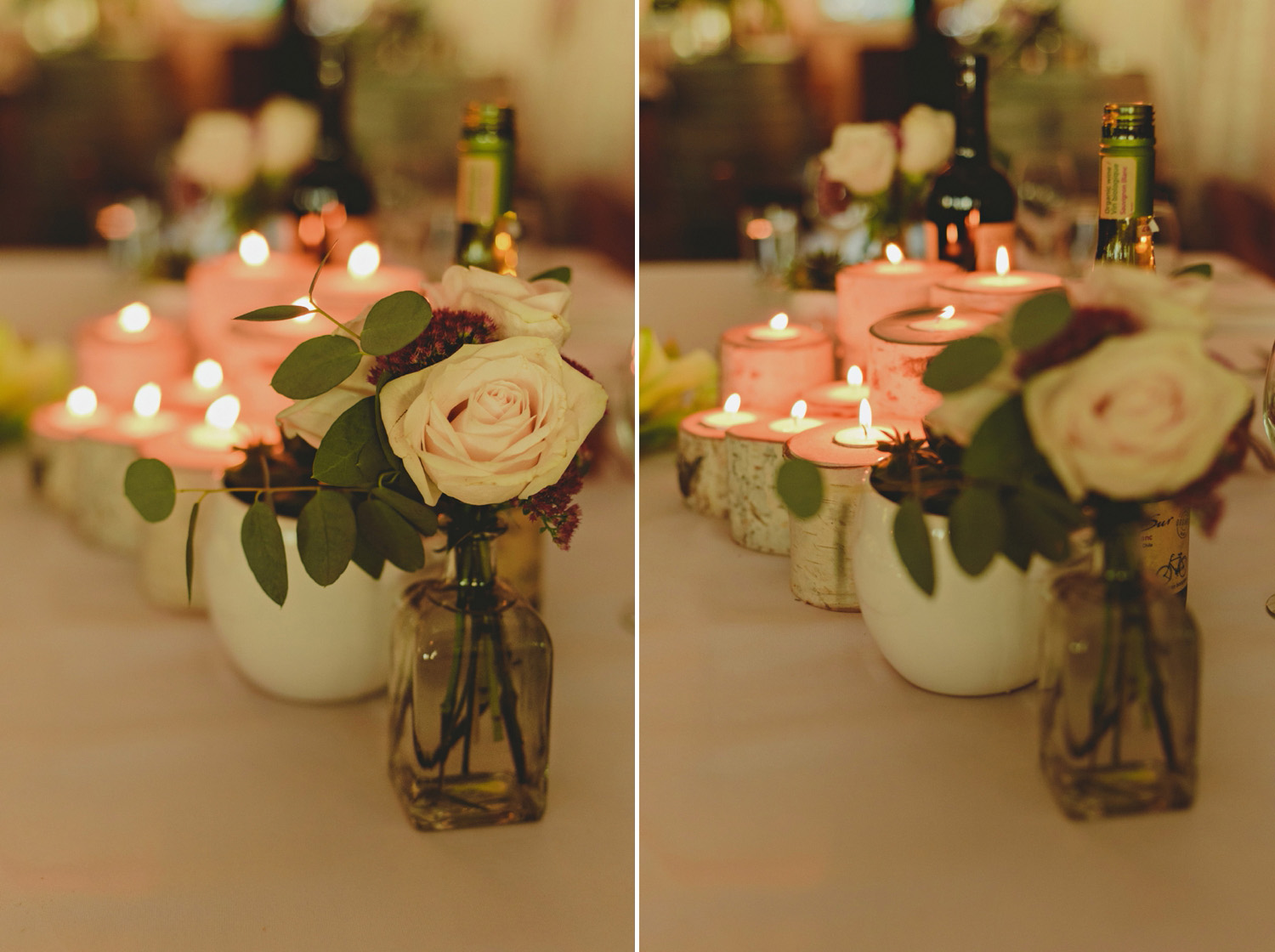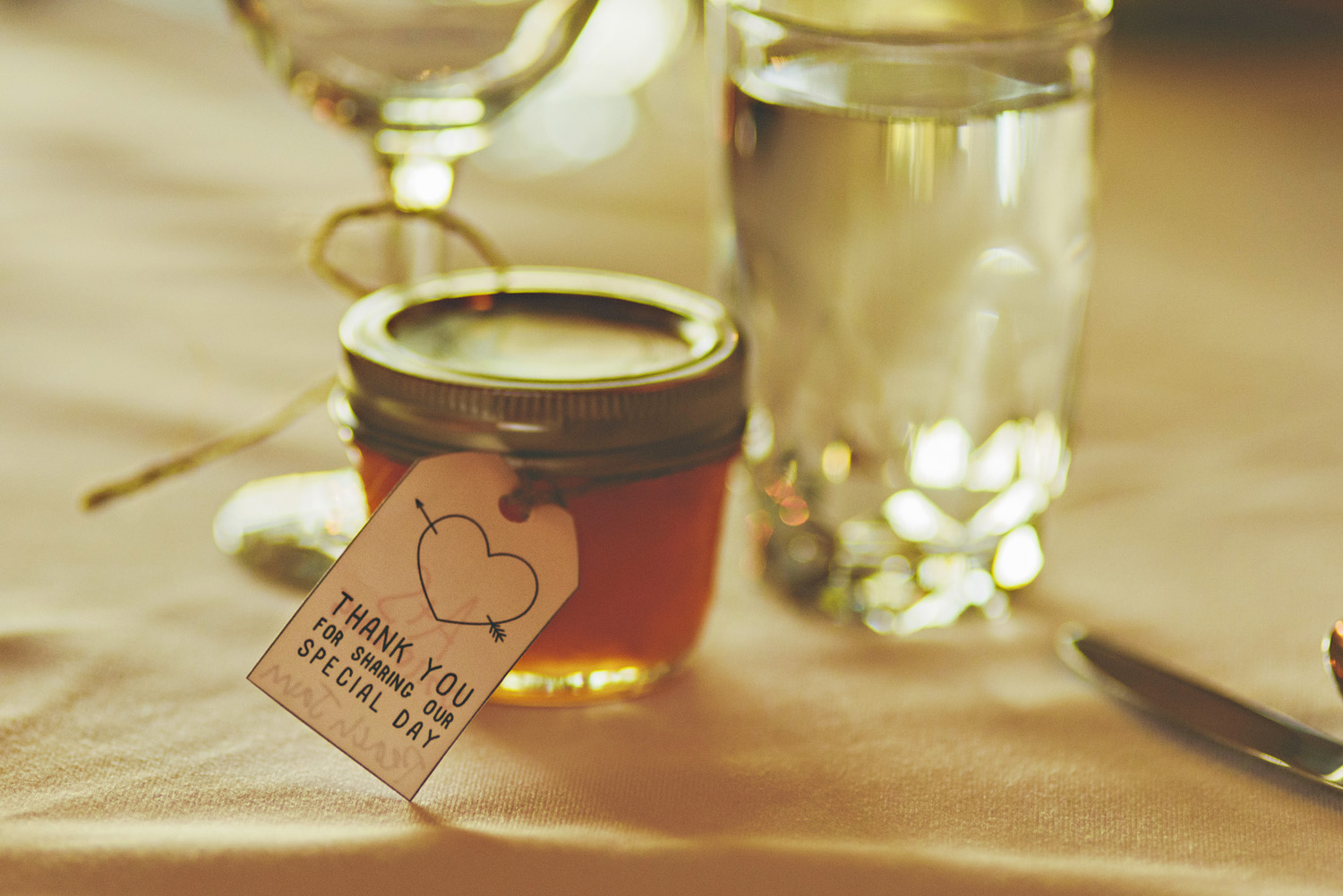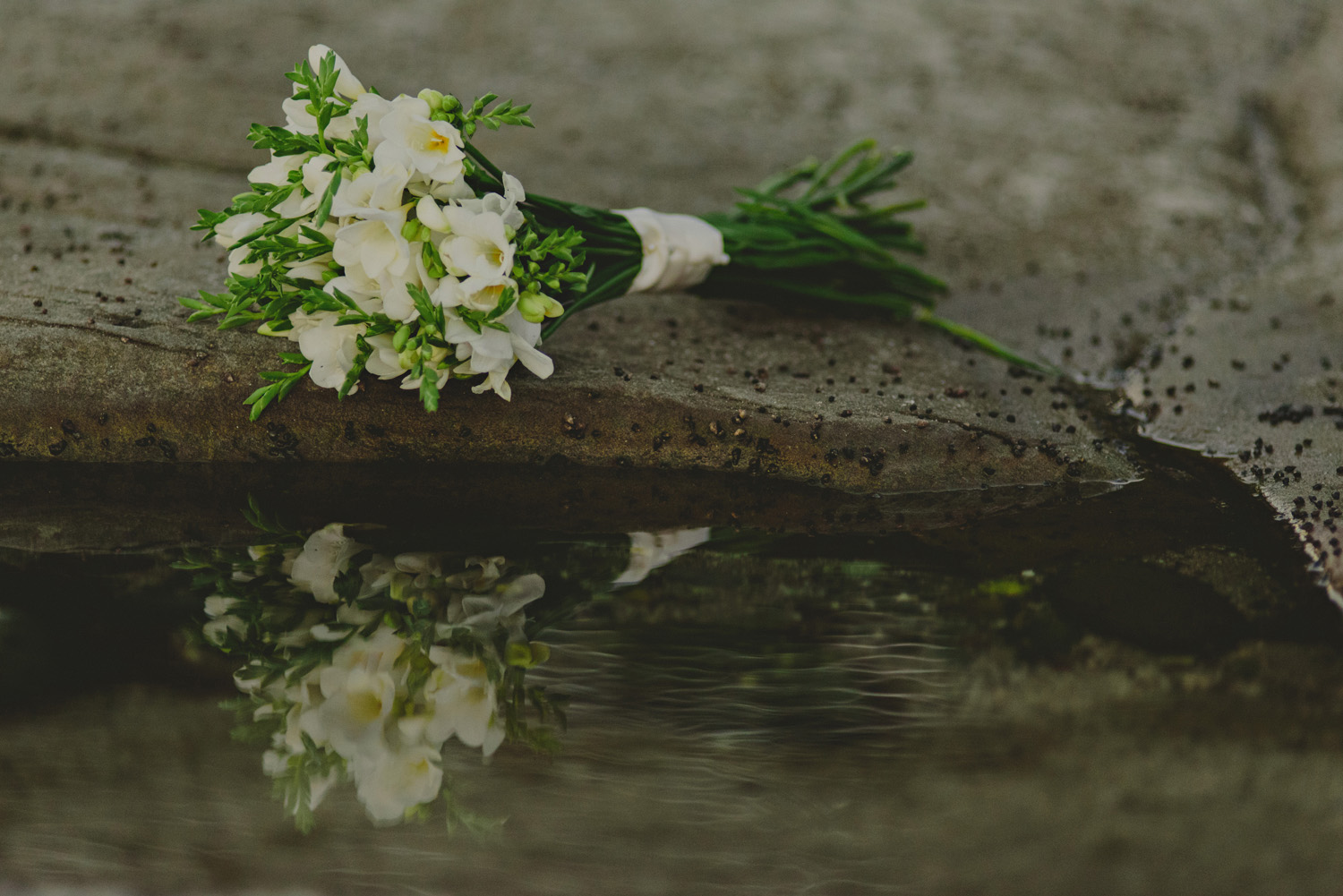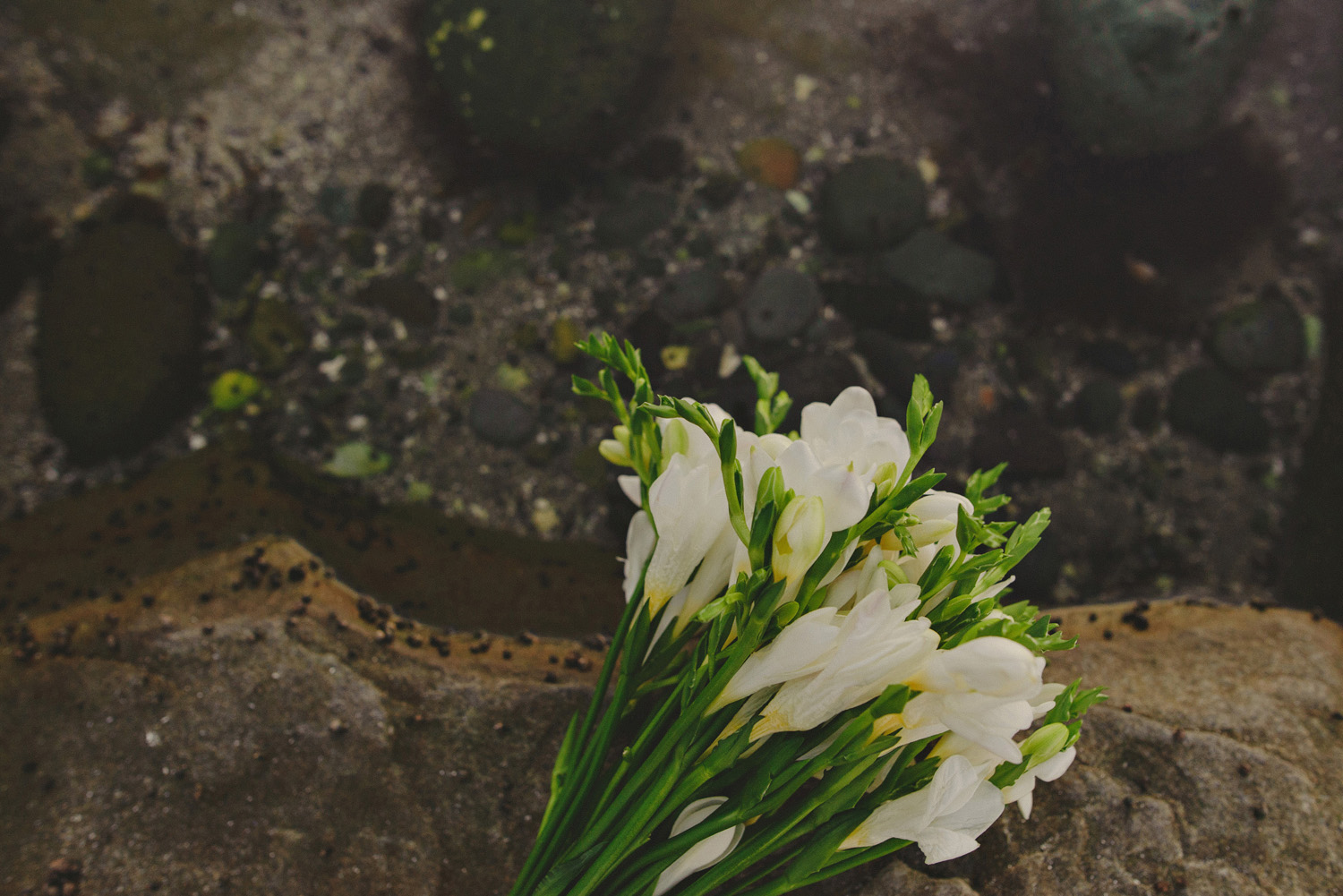 venue – ceremony, reception & food: sea breeze lodge
location: hornby island
dress: custom made by patty nayel of pure magnolia – a small shop creating handmade,gorgeous custom dresses using sustainable and recycled fabrics
bride & bridesmaids robes: pretty plum sugar 
suit: indochino 
decorations & centrepieces: diy bride & her father
flowers: groom's mother