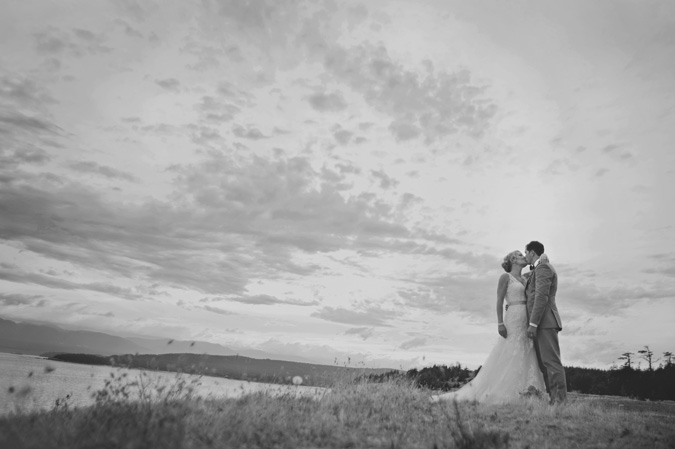 brennan & ian's day was amazing. A.M.A.Z.I.N.G.
i'm not surprised. When i first met them in victoria for their engagement session (check it out here) i knew i was in for an incredible ride on their wedding day. And i was. SO.MUCH.FUN. So much incredibleness. From the moment i arrived, i was bounced around in bubble of love & delight, full of laughter & celebration. It was a big gathering but everyone was so connected it felt intimate & easy. And they chose the perfect venue for their wedding ceremony & reception at the fabulous seabreeze lodge on hornby island. A gorgeous mix of a whole lot of natural beauty, easy-goingness & grace, just like brennan & ian themselves. A beautiful seaside ceremony, heaps of fun with their wedding party tribe on the sandstone rocks waterfront at the lodge, a walk through the forest at helliwell park, cliff side swinging & dancing, some magic light, speeches that made us laugh & cry & the ever fantastic broken strings kept everyone rocking through the night. Did i mention it was amazing?
brennan & ian, thank you. Thank you, thank you for all of that. And more. For all of you, your fabulous family & friends. For all the fun. I look forward to following your adventure in the months & years to come. Heartfelt happiness to you both!