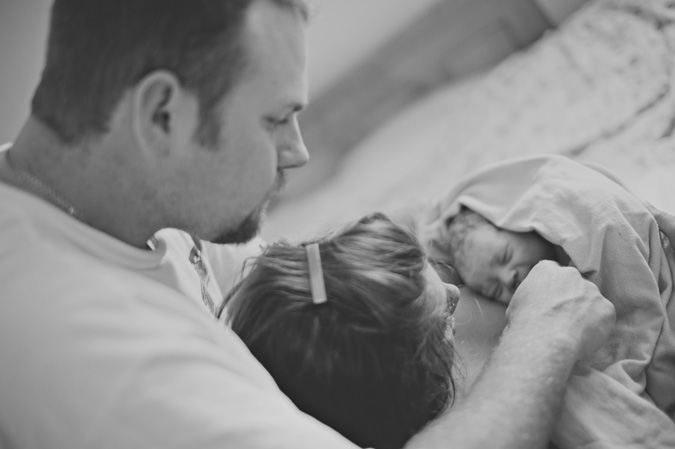 on wednesday september 26th, at 8:45am, after 36 hours of labour, my niece sharalin, with her man josh holding her, her mom, her sister & i & her amazing midwives supporting her, gave birth, at home, to baby hayden myles. Such wonder. Sharalin, your steadfast determination, your strength & grace, your trust, faith & willingness were inspiring to witness. You, my little bean, are amazing. And i thank you for sharing your journey with me. To you & josh & wee hayden, i send these photos, across the miles, with love in my heart & a sweet tear in my eye, in memory of those precious days. With heaps of love & happiness on your new journey into family.
this is how beautiful birth can be.
6 months plus a day from that day, sharalin's big sister chelsea gave birth to baby sequoia in this very room, on that very bed, surrounded by family, the same amazing midwife, her man bob, their daughter nila & heaps of love, support & happiness. You can see day 1 of their journey here & day 2 here.